Where is located Ascension Island on the Map
Ascension Island is a remote volcanic island located in the South Atlantic Ocean. It is situated approximately 1,000 miles (1,600 km) from the coast of Africa and about 1,400 miles (2,250 km) from Brazil. The island is part of the British Overseas Territory of Saint Helena, Ascension and Tristan da Cunha. To find Ascension Island on a map, you can look for the coordinates 7.9692° S, 14.3932° W.
With a detailed map of Ascension Island, a remote British territory in the South Atlantic Ocean. Ascension Island is a small volcanic island located approximately 1,000 miles from the coast of Africa and 1,400 miles from Brazil. Despite its isolated location, the island boasts stunning natural beauty, unique wildlife, and a rich history. Our interactive map will guide you through all the must-see destinations on Ascension Island, from the Green Mountain National Park to the historic Georgetown settlement. Whether you're planning a trip or just curious about this fascinating island, our map will provide you with all the information you need.
map of Ascension Island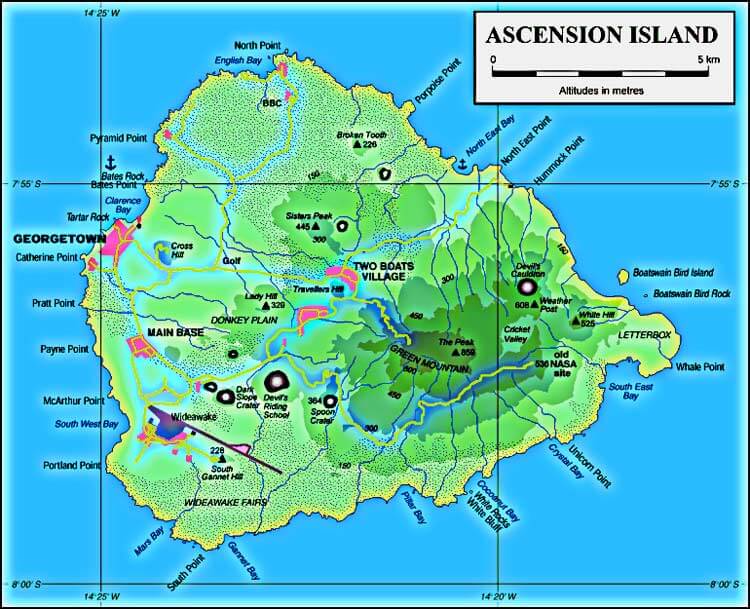 ASCENSION ISLAND MAP WORLD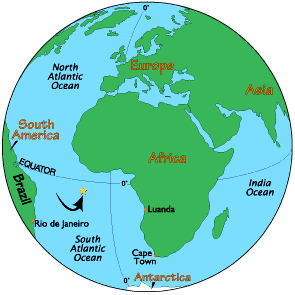 Brief information about Ascension Island
Ascension Island is a small volcanic island located in the South Atlantic Ocean, roughly halfway between Africa and South America. It is a British Overseas Territory and has a population of around 800 people, mostly composed of military personnel and civilian contractors. The island is home to a variety of unique flora and fauna, including seabirds, green turtles, and endemic plants.
Ascension Island also has a rich history, with its strategic location having made it a vital stopping point for ships during the age of exploration. Today, the island serves as an important refueling and communications hub for the British military and is a popular destination for eco-tourists and birdwatchers.
Ascension Island is a small volcanic island located in the South Atlantic Ocean. Here are some statistical facts about its area, population, demographics, history, and economy:
Area:
Ascension Island covers an area of approximately 88 square kilometers (34 square miles).
Population:
According to a 2016 estimate, the population of Ascension Island is around 800 people. The island has a small, transient population made up of mostly military personnel and their families, as well as contract workers and Saint Helenians.
Demographics:
The population of Ascension Island is diverse, with people of African, British, and Saint Helenian descent. English is the official language, and Christianity is the predominant religion.
History:
Ascension Island was first discovered by the Portuguese in 1501 and later used as a stopping point for ships travelling between Europe and the Cape of Good Hope. In 1815, the island became a strategic location for the British Empire, who used it as a garrison and refuelling station for ships. During World War II, the island played a crucial role in the Allied victory in the South Atlantic. Today, Ascension Island remains a British Overseas Territory.
Economy:
The economy of Ascension Island is primarily based on services provided to the military and other government agencies. The island also has a small fishing industry and some tourism, mainly centered around the natural beauty of the island and its unique wildlife. The island uses the Saint Helena pound as its currency and relies heavily on imports for most goods and services.
A Collection of Ascension Island Maps and Ascension Island Satellite Images
map of Ascension Island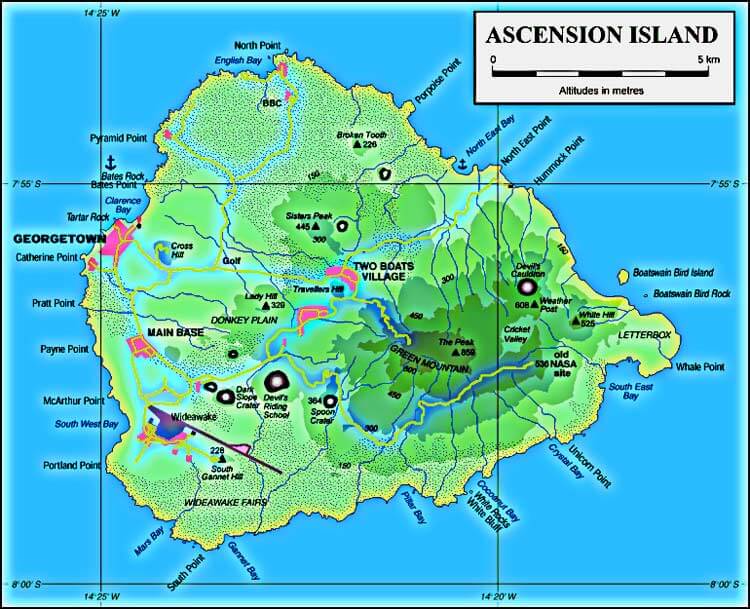 ascension island atlantic ocean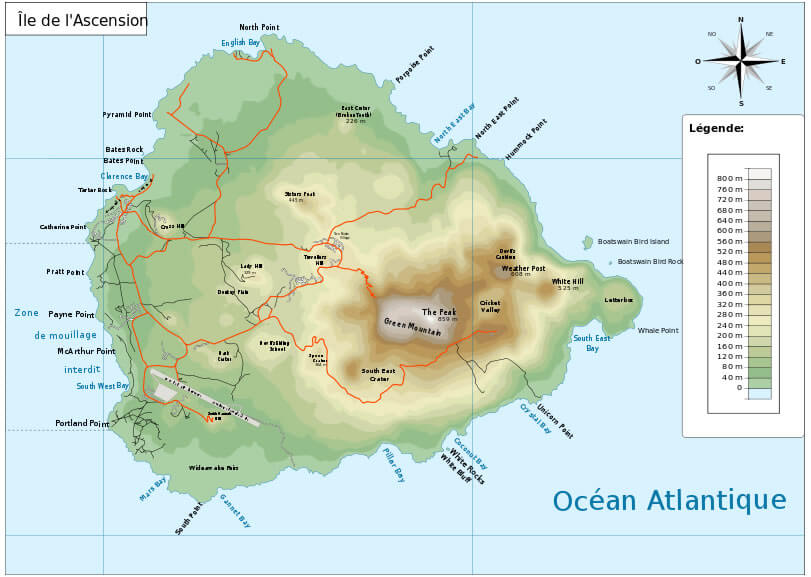 where is ascension island in the world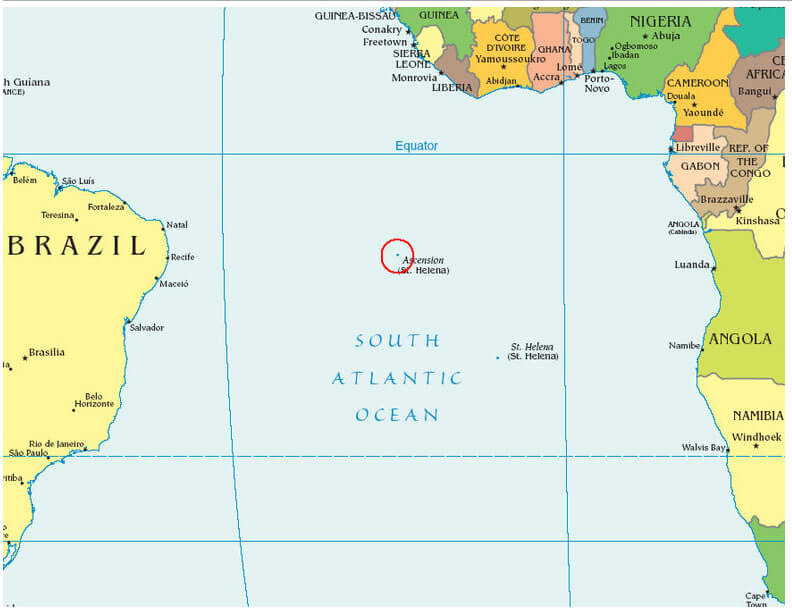 Ascension Island map world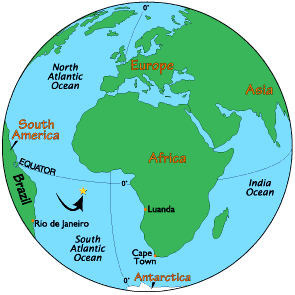 Ascension Island map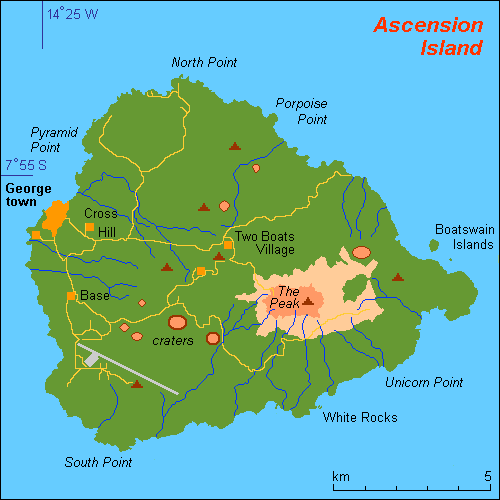 Ascension Island map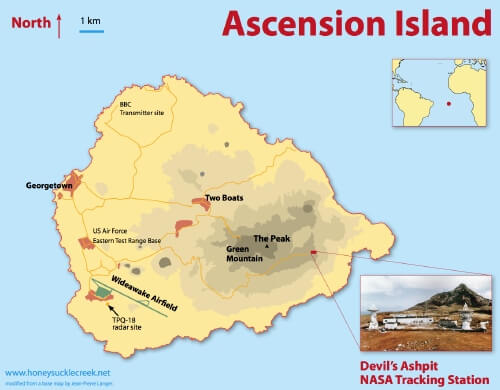 map of Ascension Island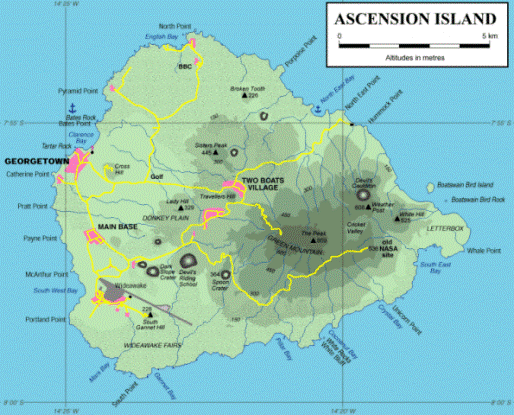 map of Ascension Island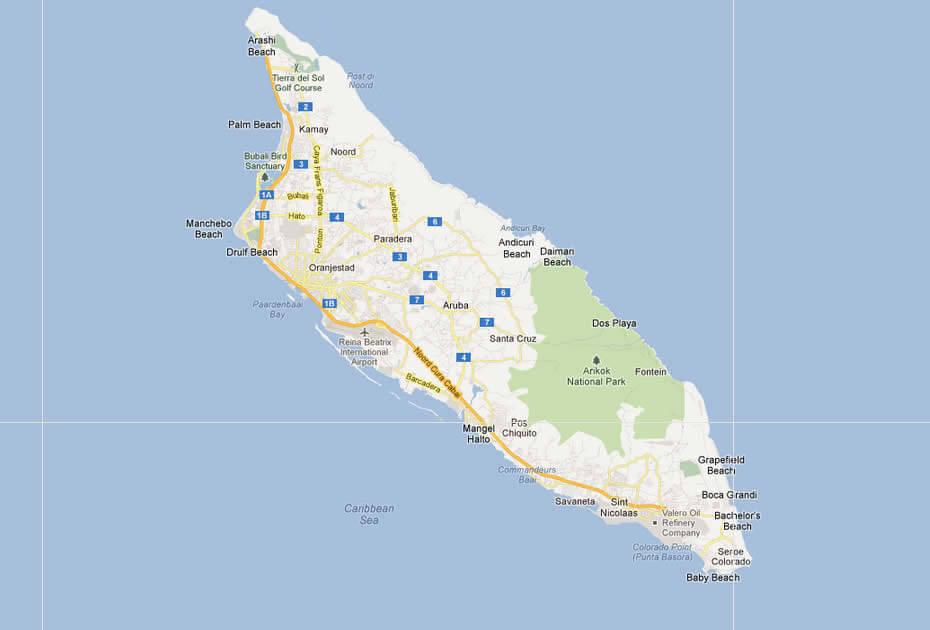 world map Ascension Island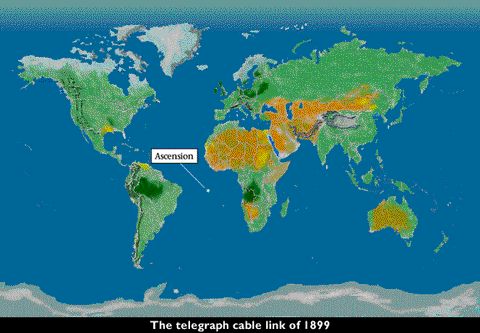 Ascension Island Earth Map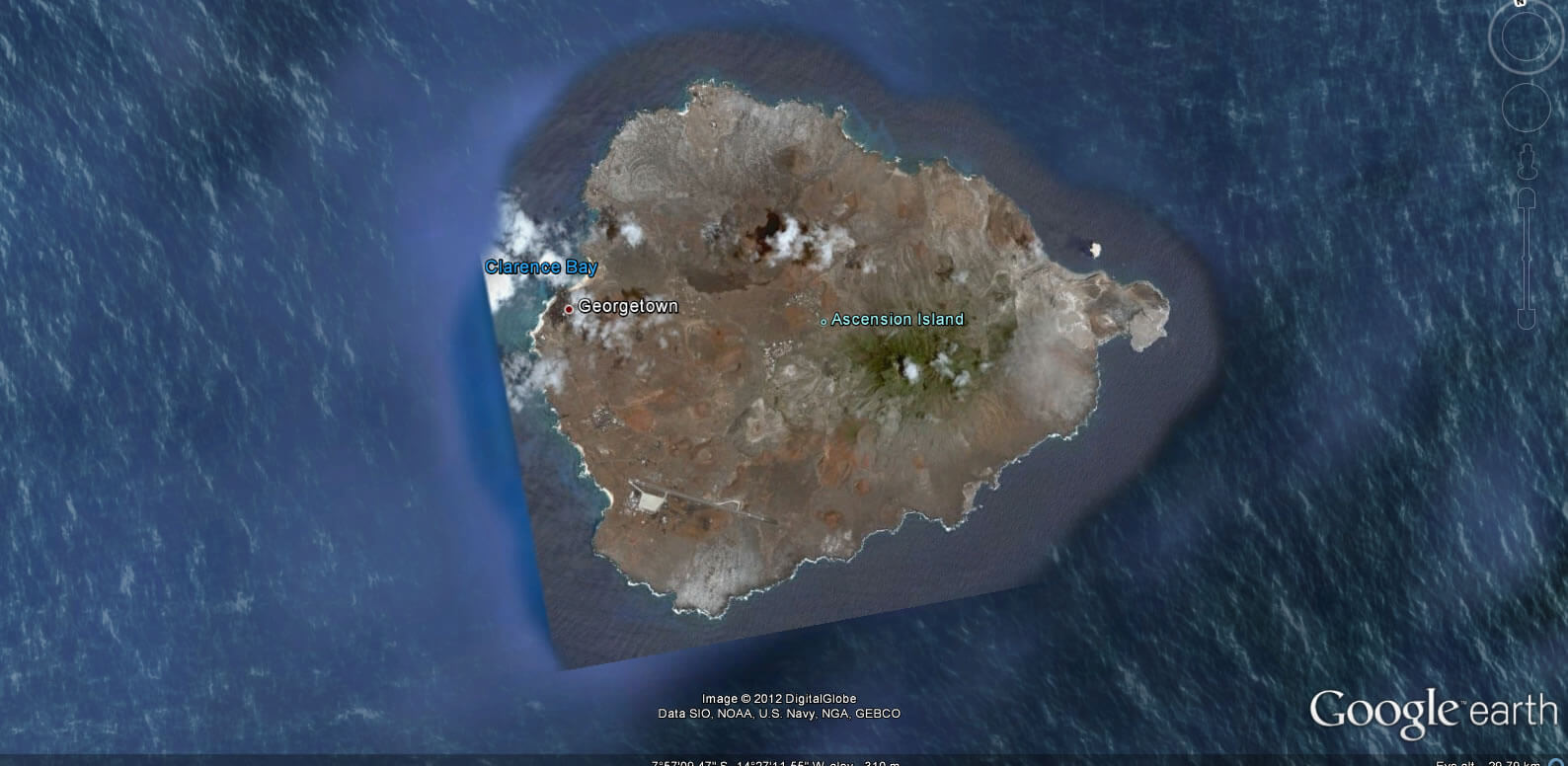 Author:
Arif Cagrici