Illinois is the fifth most populous of 50 United States, a midwestern state in the north central part of the country. It is bordered by Iowa to the west, Missouri to the southwest, Kentucky to the south, Indiana to the east, Michigan to the northeast and Lake Michigan to the north. Its capital is Springfield and its largest city is Chicago.
Philadelphia is the state capital of Pennsylvania and its largest city. With 1.6 million people, it is the fifth-most populous city in the United States. Philadelphia also serves as an important center for education, commerce, industry and culture.
Pennsylvania is located in the northeastern region of the United States. It is bordered by Delaware, Maryland, West Virginia and Ohio.
Pennsylvania is a state located in the Northeast region of the United States. It has an area of 55,644 square miles (142,365 km2) with 12 million people living there as of 2015.
What are some facts about Illinois
Area: 57,915 sq mi (149,997 km2)
Population: 12,812,508 (2020)
Population Density: 232/sq mi (89.4/km2)
GDP (nominal):
GDP per capita:
Religions:
Protestantism: 43%
Catholicism: 28%
No religion: 22%
Judaism: 2%
Buddhism: 2%
Hinduism: 2%
Islam: 1%
Other: 1%
Where is Illinois in the US and Cities Map of Illinois
Please subscribe on "World Guide" channnel on Youtube at
youtube.com/c/WorldGuide
Capital Map of Springfield Illinois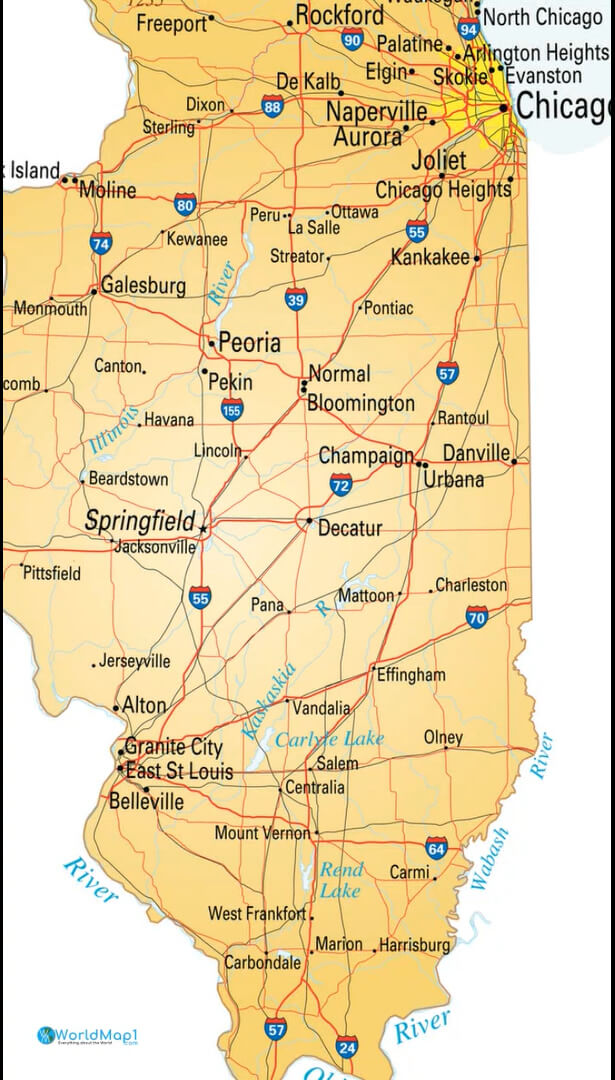 East Northern US States Map with Illinois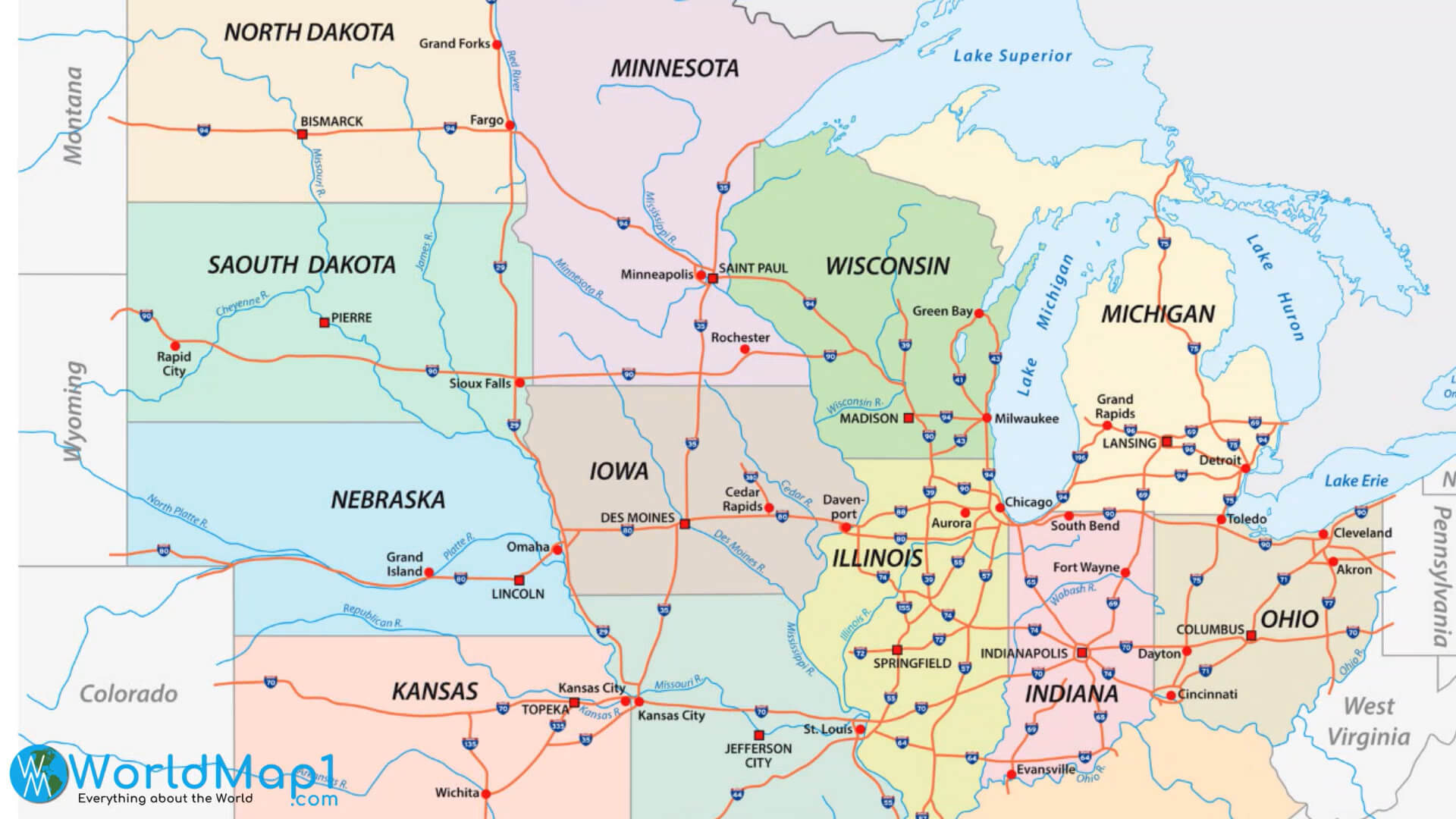 Illinois Largest Cities and Counties Border Map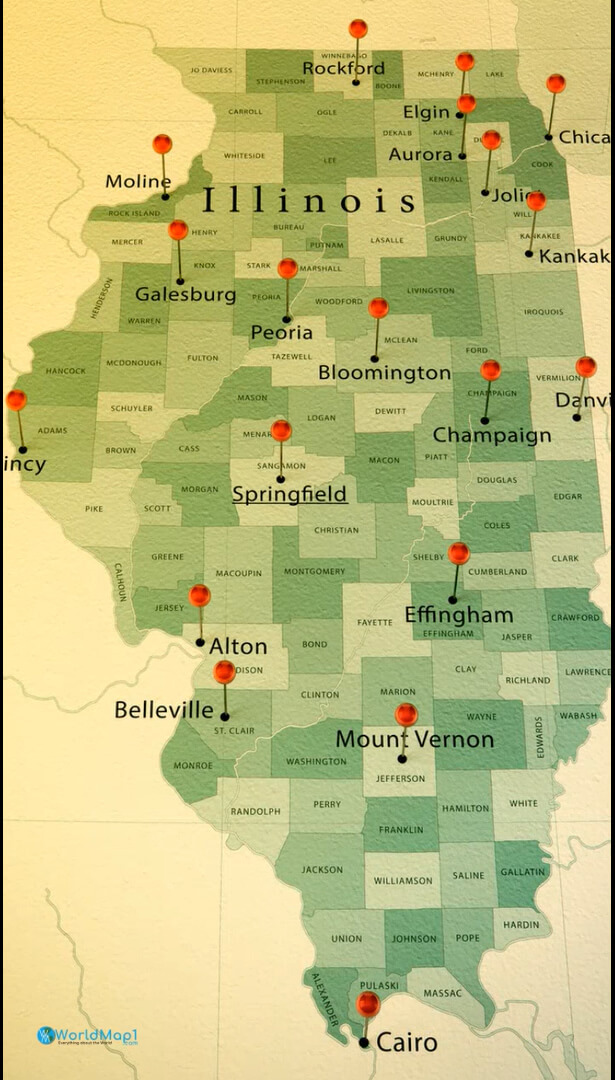 Map of Illinois USA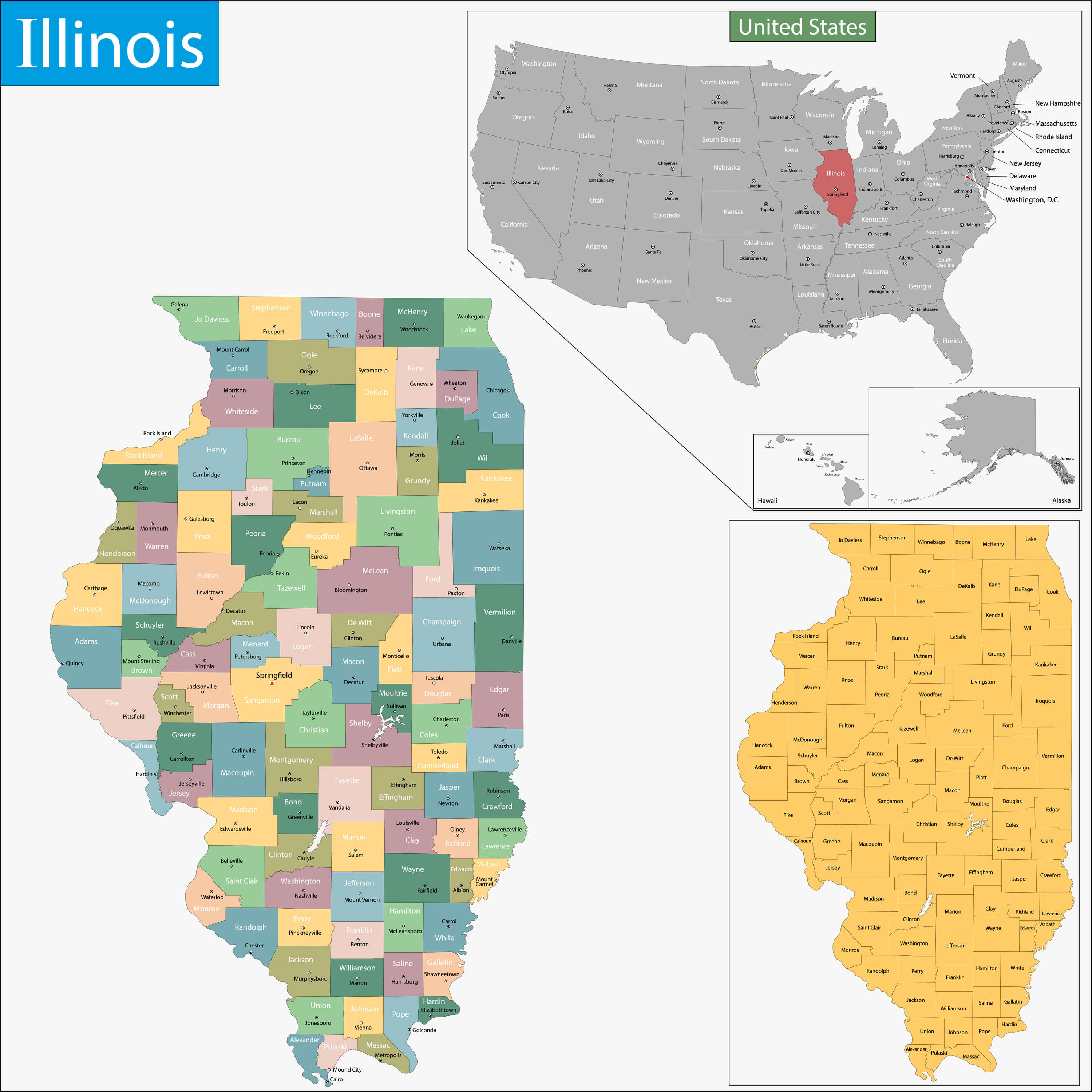 Illinois Map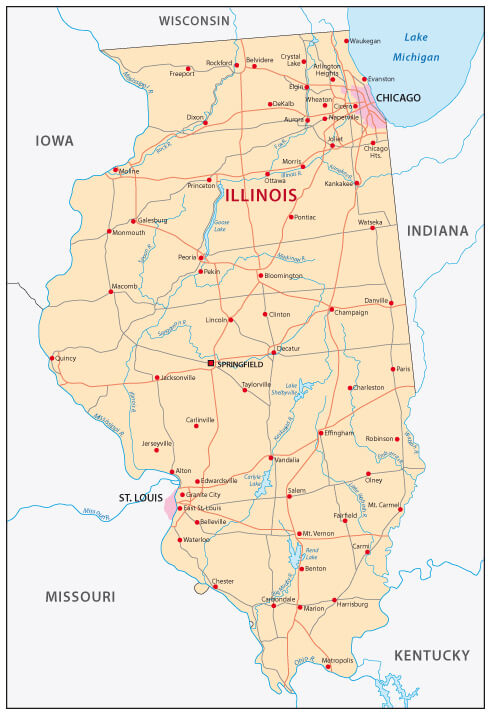 Please view more Illinois Cities Aerial Views, Map and Photos
High Detailed Illinois Map
Illinois Free Printable Map
Where is Located Illinois in the US and Cities Map of Illinois
Illinois State Maps USA
MAP OF ILLINOIS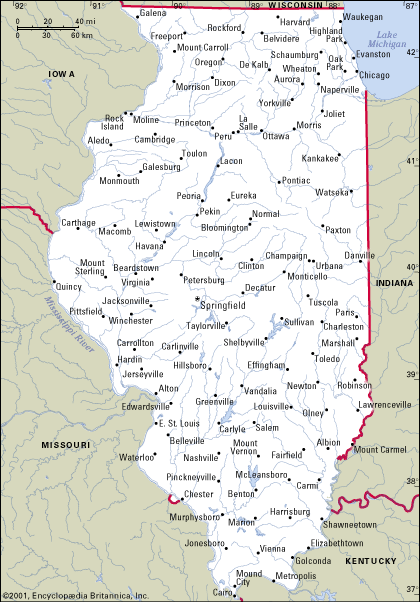 ILLINOIS COUNTY MAP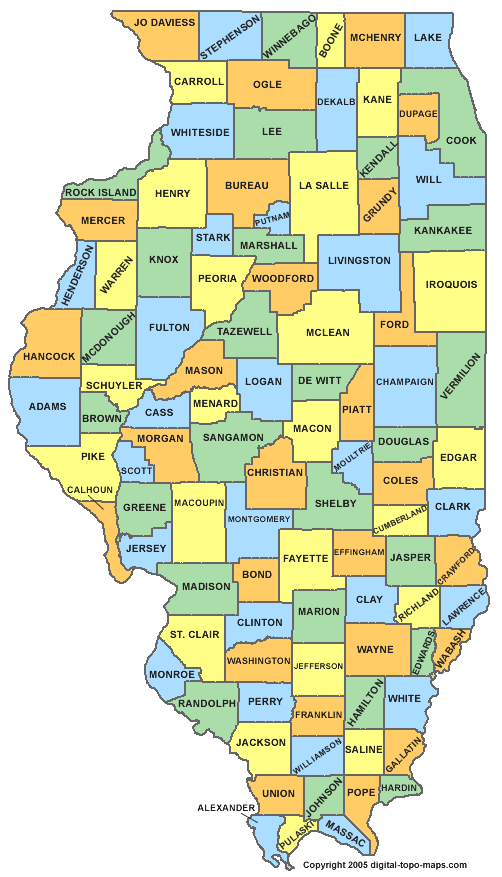 Brief information about Illinois, US
Illinois is a state located in the Midwestern region of the United States. It covers an area of 57,915 square miles (149,998 square kilometers) and has a population of approximately 12.7 million people as of 2020. The state is known for its major cities, diverse landscapes, and rich history.
Area: 57,915 square miles (149,998 square kilometers)
Population (2020): 12.7 million
Largest cities: Chicago (third-largest city in the US), Aurora, Rockford, Joliet, Naperville
Median age: 38.4 years
Median household income: $71,796
Major industries: Manufacturing, healthcare, finance, agriculture, tourism
State symbols: State bird - northern cardinal, State tree - white oak, State flower - violet
History:
Illinois was first settled by Native American tribes such as the Illinois and Miami.
The region was claimed by France in the 1600s and was later ceded to Britain in the Treaty of Paris of 1763.
Illinois became a state in 1818 and played an important role in the Civil War.
Chicago became a major transportation hub and industrial center in the late 1800s and early 1900s.
Demographics:
White: 61.4%
African American: 17.2%
Hispanic or Latino: 17.2%
Asian: 5.8%
Other: 1.8%
Economy:
Illinois's GDP was $898 billion in 2020
Major industries include manufacturing (including automobiles, machinery, and processed foods), healthcare, finance, agriculture (including corn, soybeans, and cattle), and tourism
Top employers in the state include Walmart, the University of Illinois, and the US government
O'Hare International Airport in Chicago is one of the busiest airports in the world and a major center for transportation and logistics.
A Collection of Illinois Maps and Illinois Satellite Images
MAP OF ILLINOIS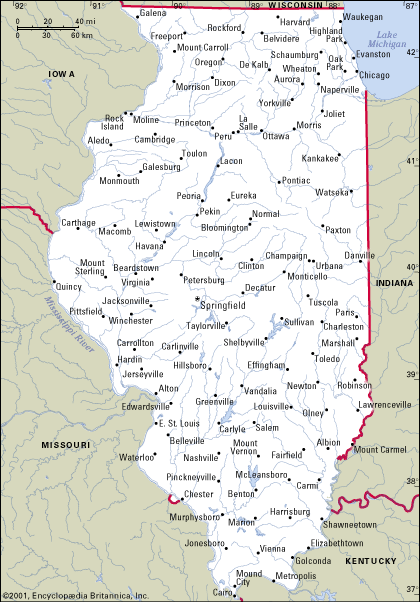 COUNTRY MAP STATE OF ILLINOIS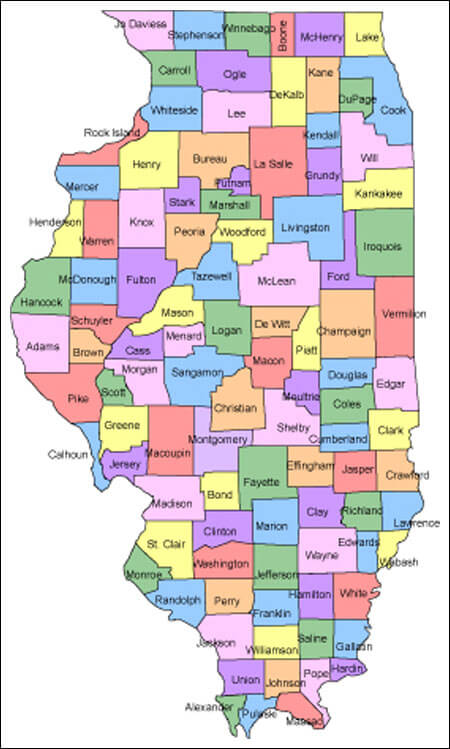 COUNTY MAP OF ILLINOIS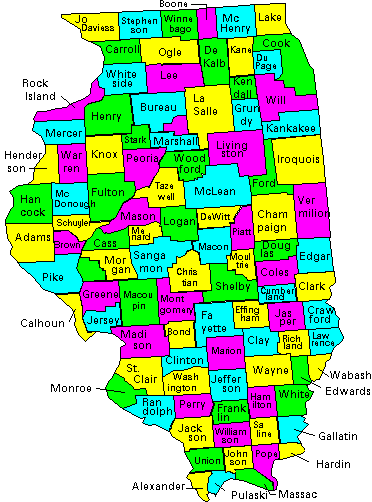 ILLINOIS COUNTY MAP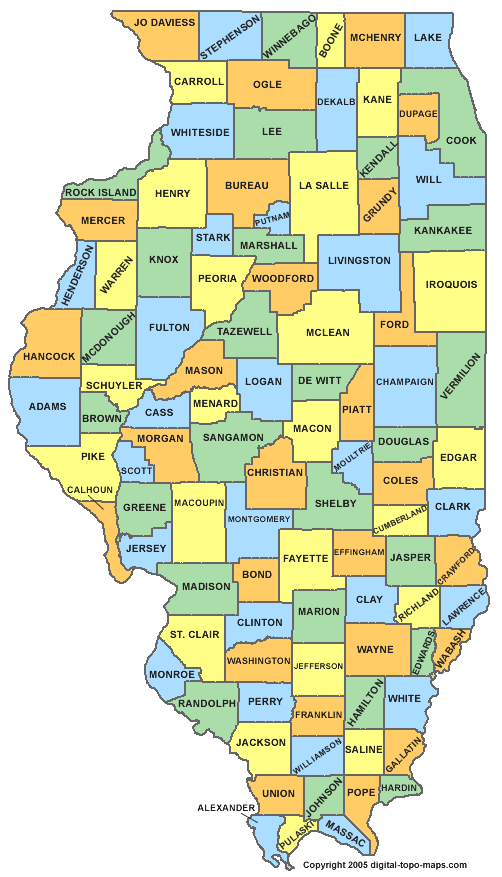 ILLINOIS COUNTY MAP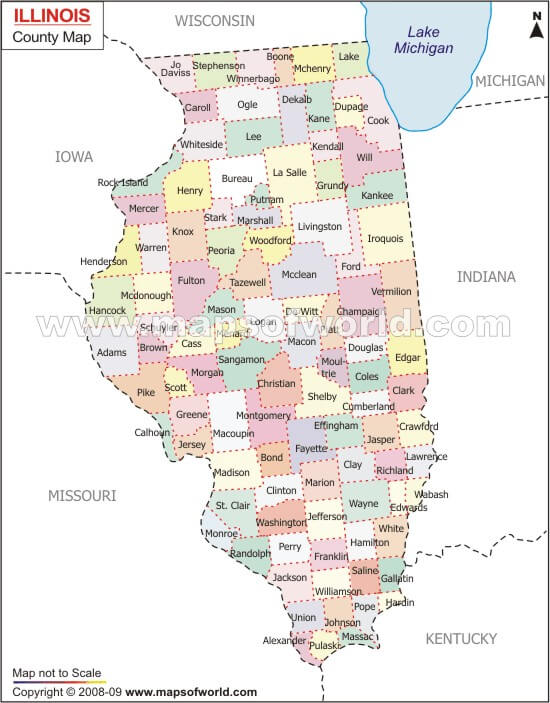 ILLINOIS MAP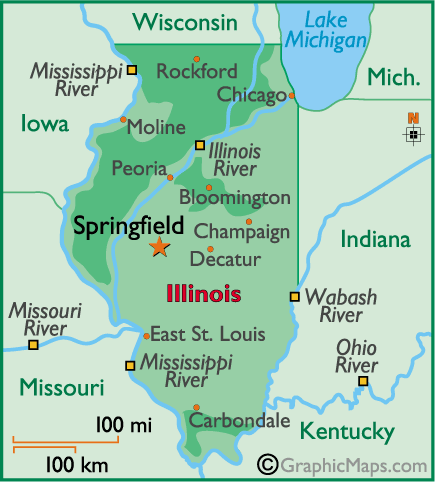 ILLINOIS MAP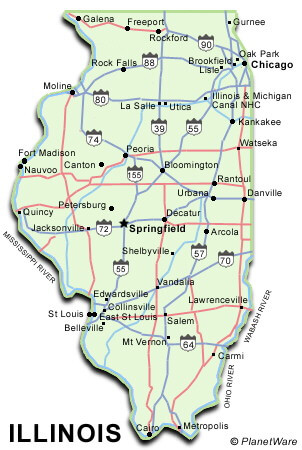 ILLINOIS PHYSICAL MAP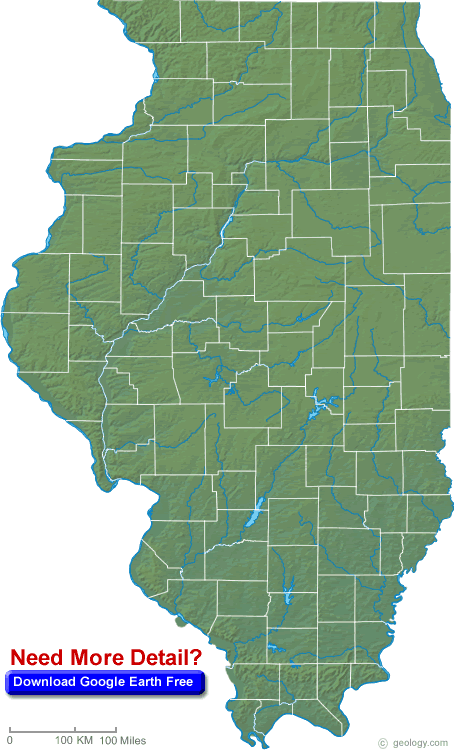 ILLINOIS AREA MAP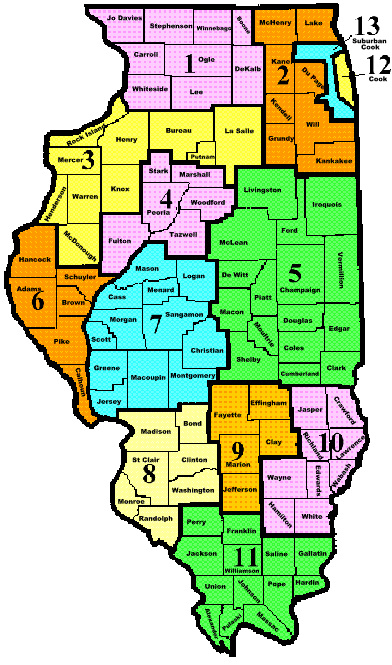 ILLINOIS COUNTIES MAP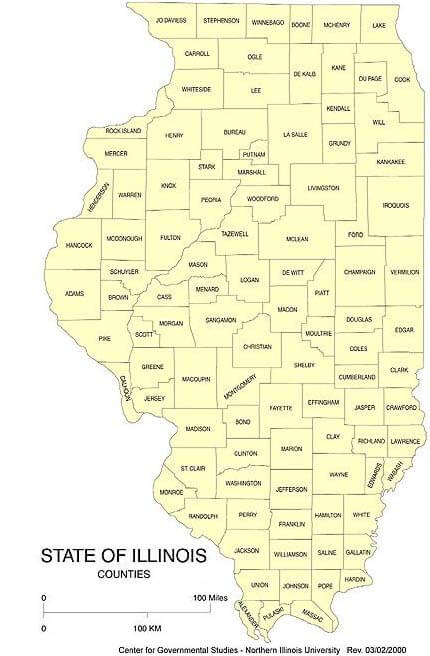 ILLINOIS COUNTY MAP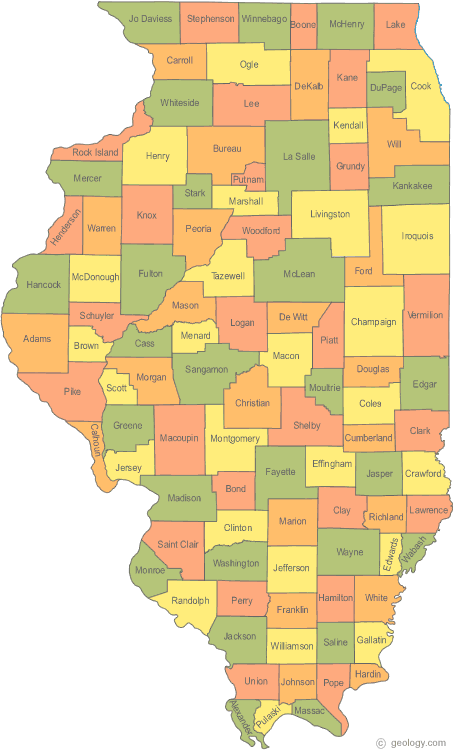 ILLINOIS COUNTY MAPS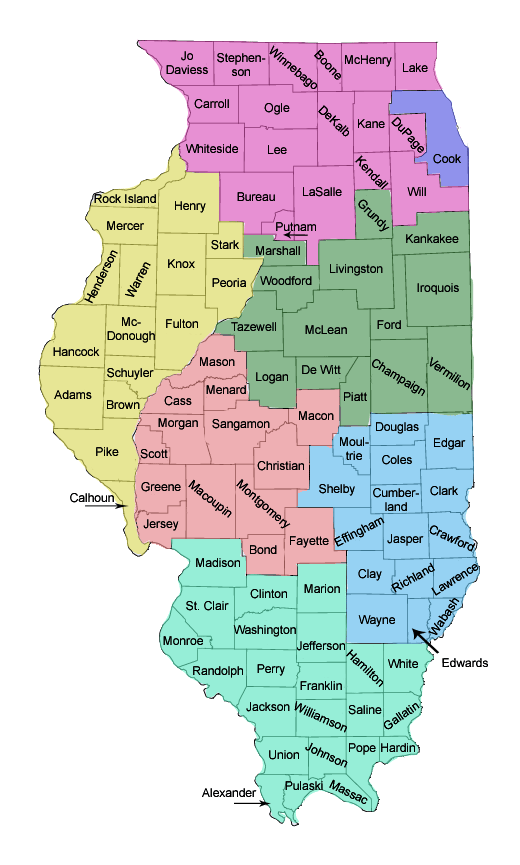 ILLINOIS MAP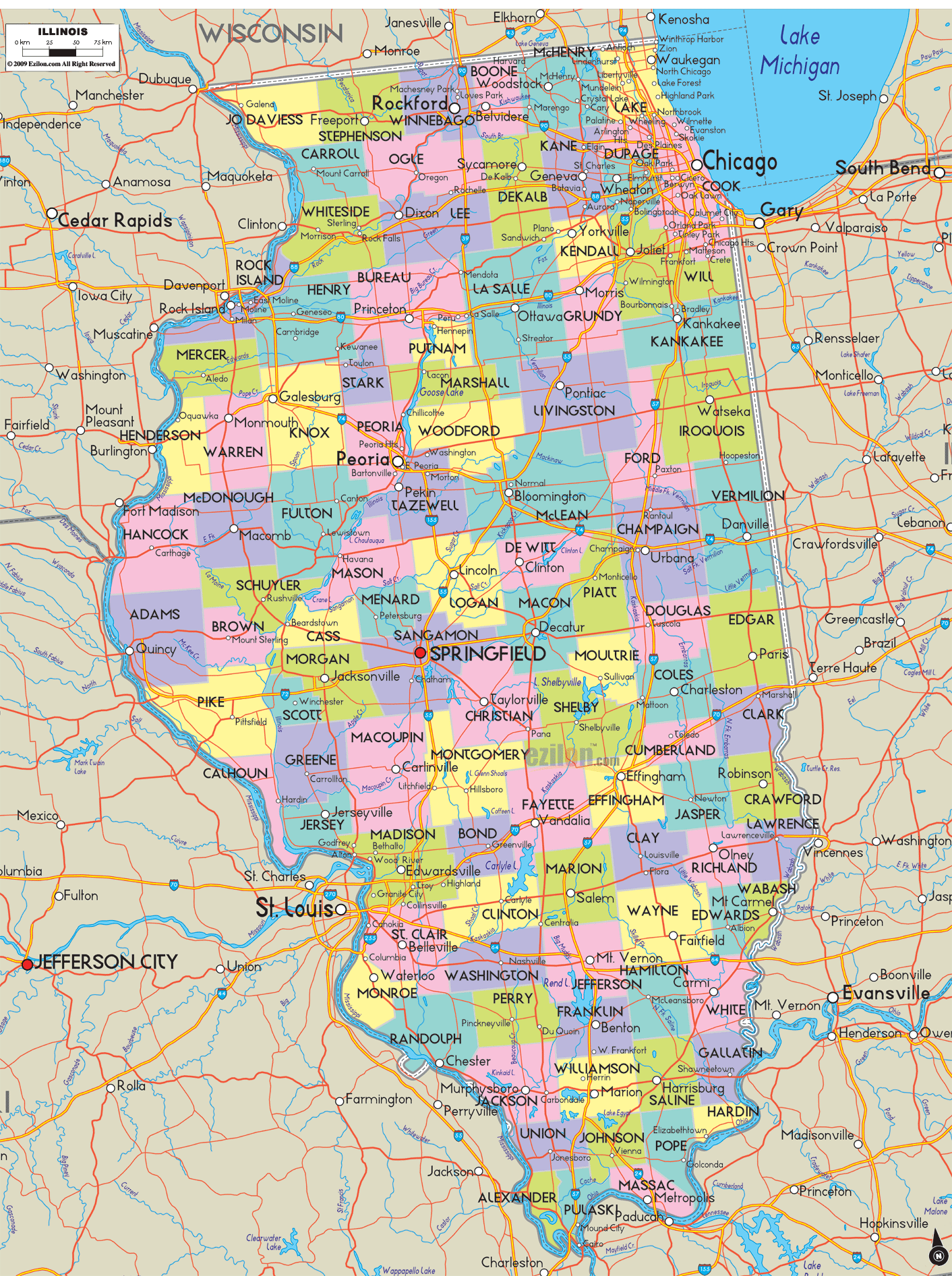 ILLINOIS MAP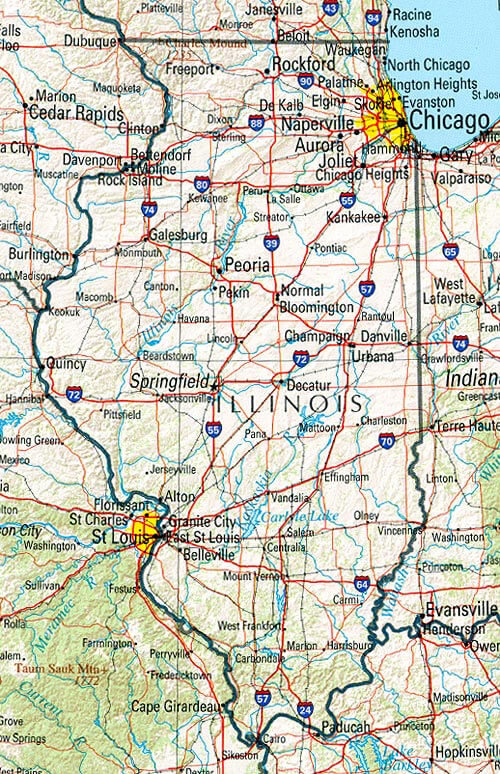 ILLINOIS MAP CHICAGO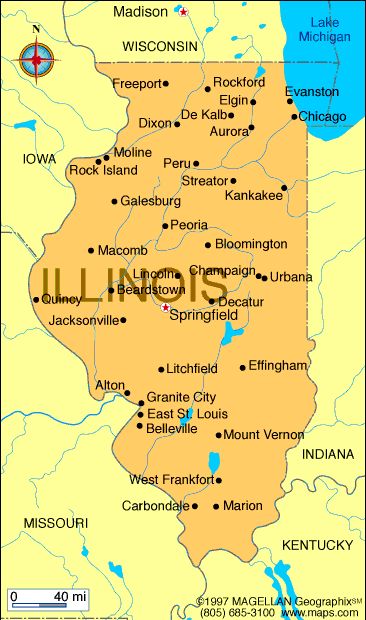 ILLINOIS MAP STATE BOUNDRY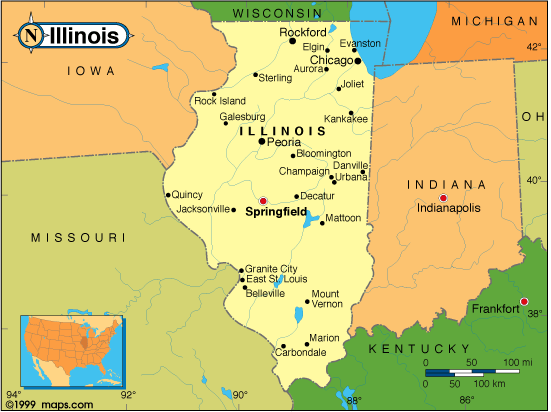 ILLINOIS MAP USA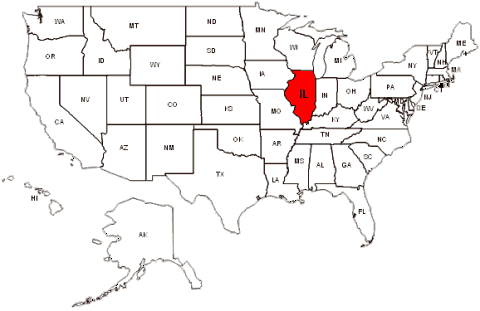 ILLINOIS MAPS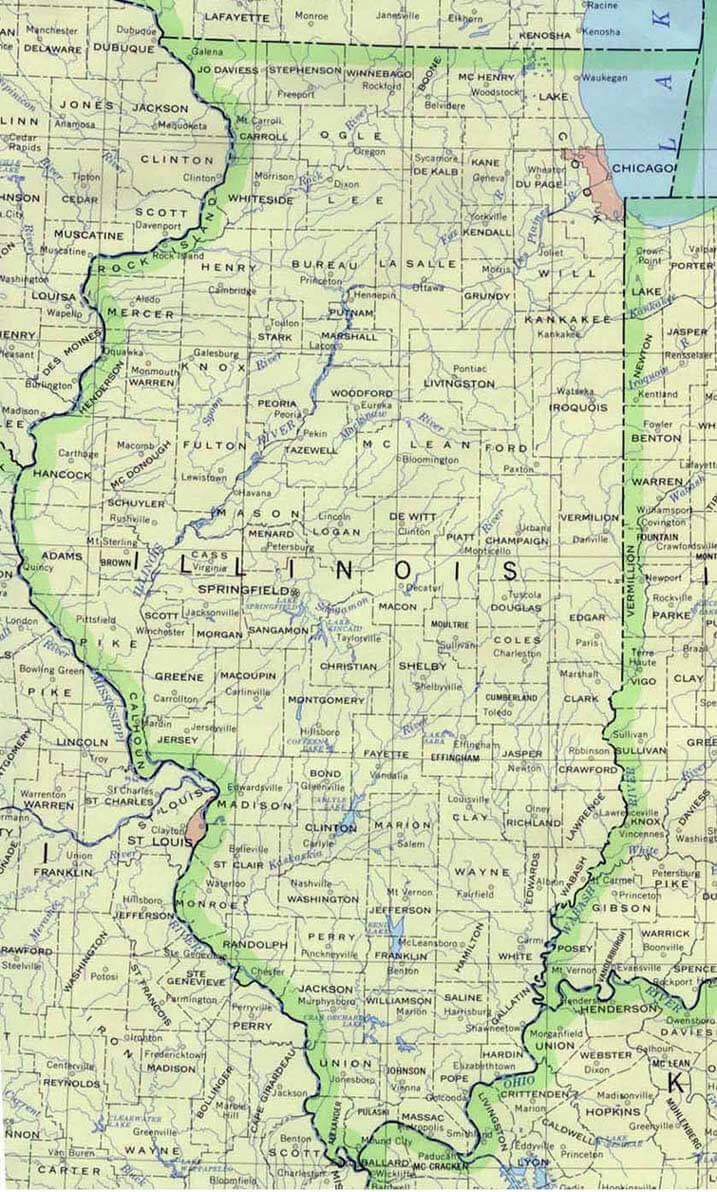 ILLINOIS PHYSICAL MAP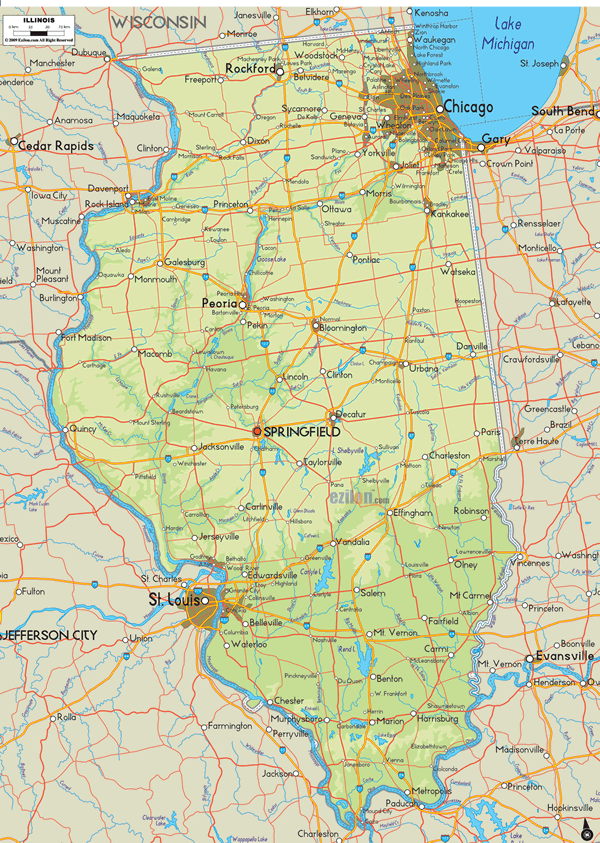 ILLINOIS POLITICAL MAP
ILLINOIS ROAD MAP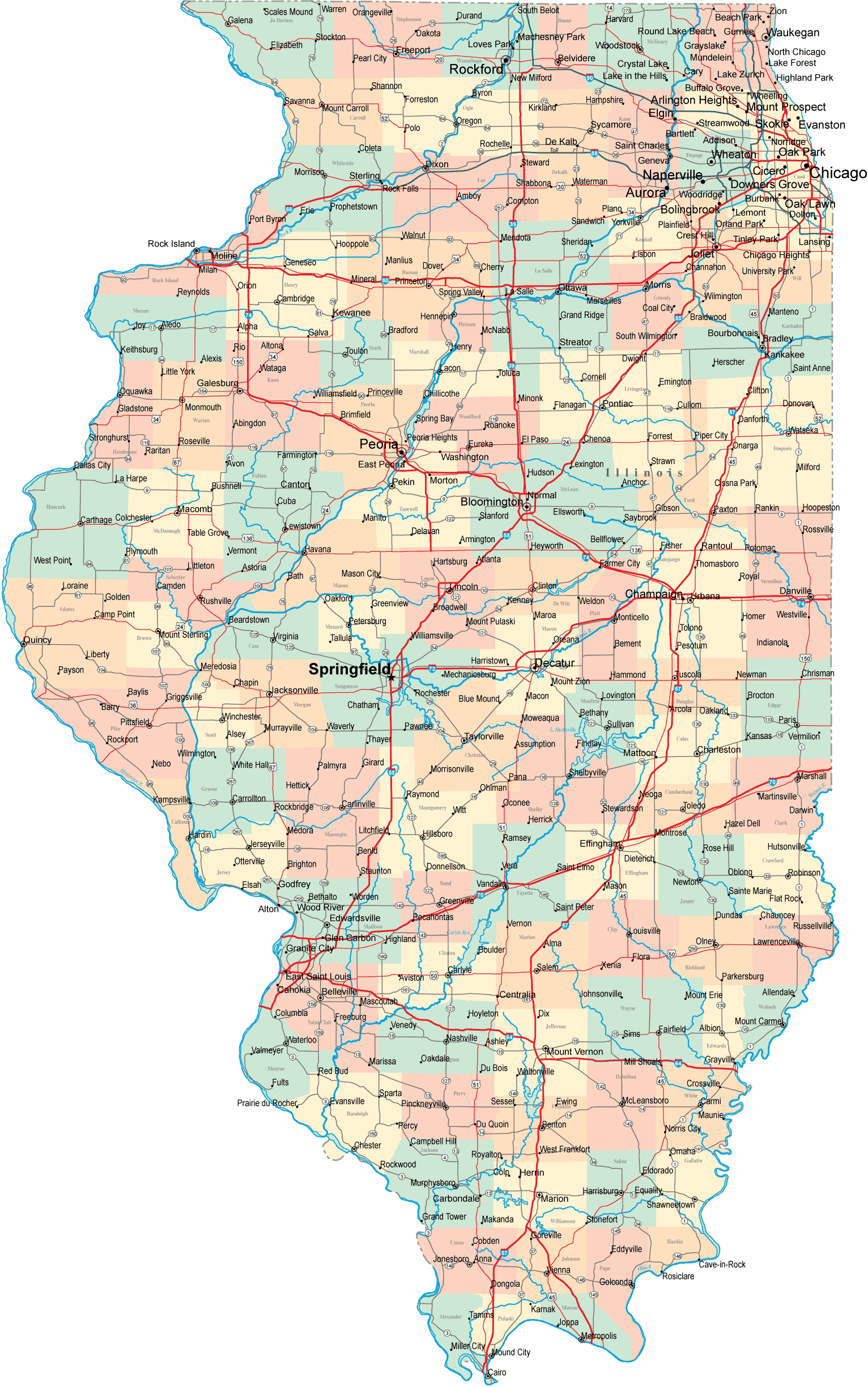 MAP OF ILLINOIS CITIES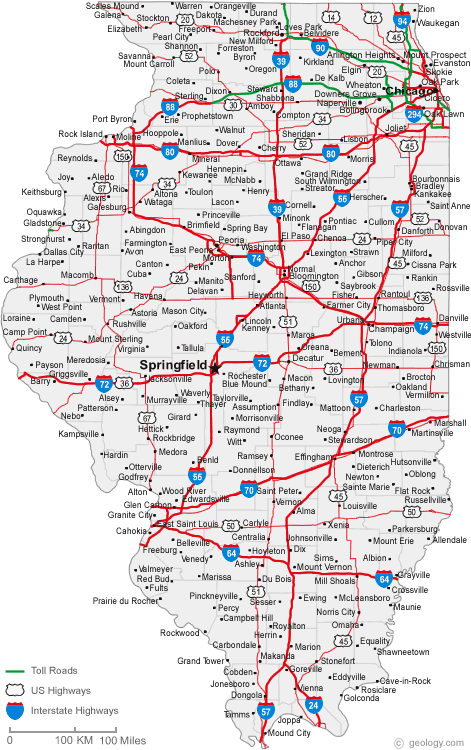 MAP OF ILLINOIS COUNTIES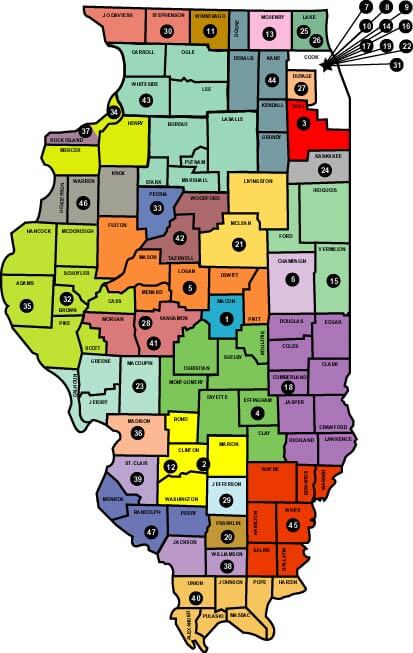 MAP OF ILLINOIS COUNTY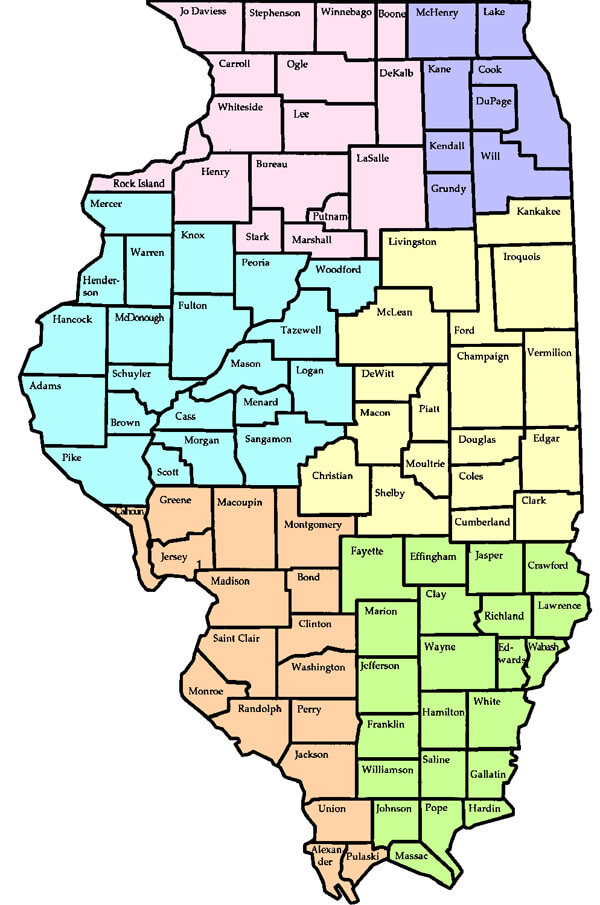 MAPS OF ILLINOIS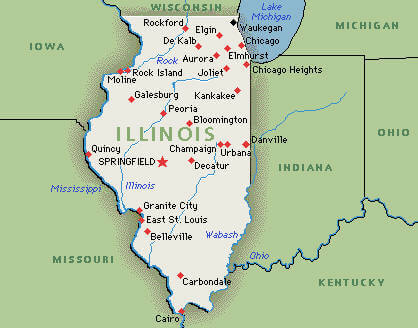 ROAD MAP OF ILLINOIS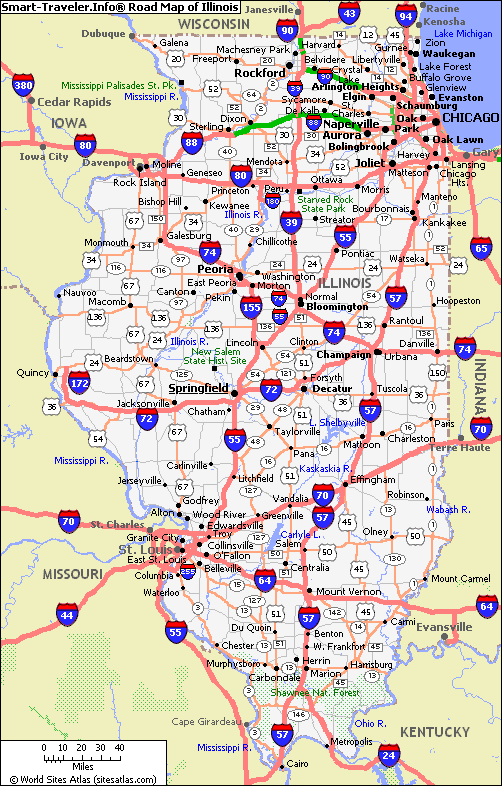 A collection of Illinois Maps
Author:
Arif Cagrici