Discover the Golden State: Explore California's Top Attractions with our Interactive Map
California is located on the West Coast of the United States. California is the most populous U.S. state and the third largest by area. California borders Oregon to the north, Nevada to the east, and Arizona to the southeast.
What are some facts about California
Area: 163,696 sq mi (423,970 km2)
Population: 39,185,605 (2022)
Population Density: 251.3/sq mi (97/km2)
GDP (nominal): $3.3 trillion (2021 est.)
GDP per capita: $85,500 (2021 est.)
Religions:
Protestantism: 32%
Catholicism: 28%
Unaffiliated: 27%
Judaism: 2%
Buddhism: 2%
Hinduism: 2%
Islam: 1%
Mormonism: 1%
Other: 5%
Where is California in the US and Cities Map of California
Please subscribe on "World Guide" channnel on Youtube at
youtube.com/c/WorldGuide
About California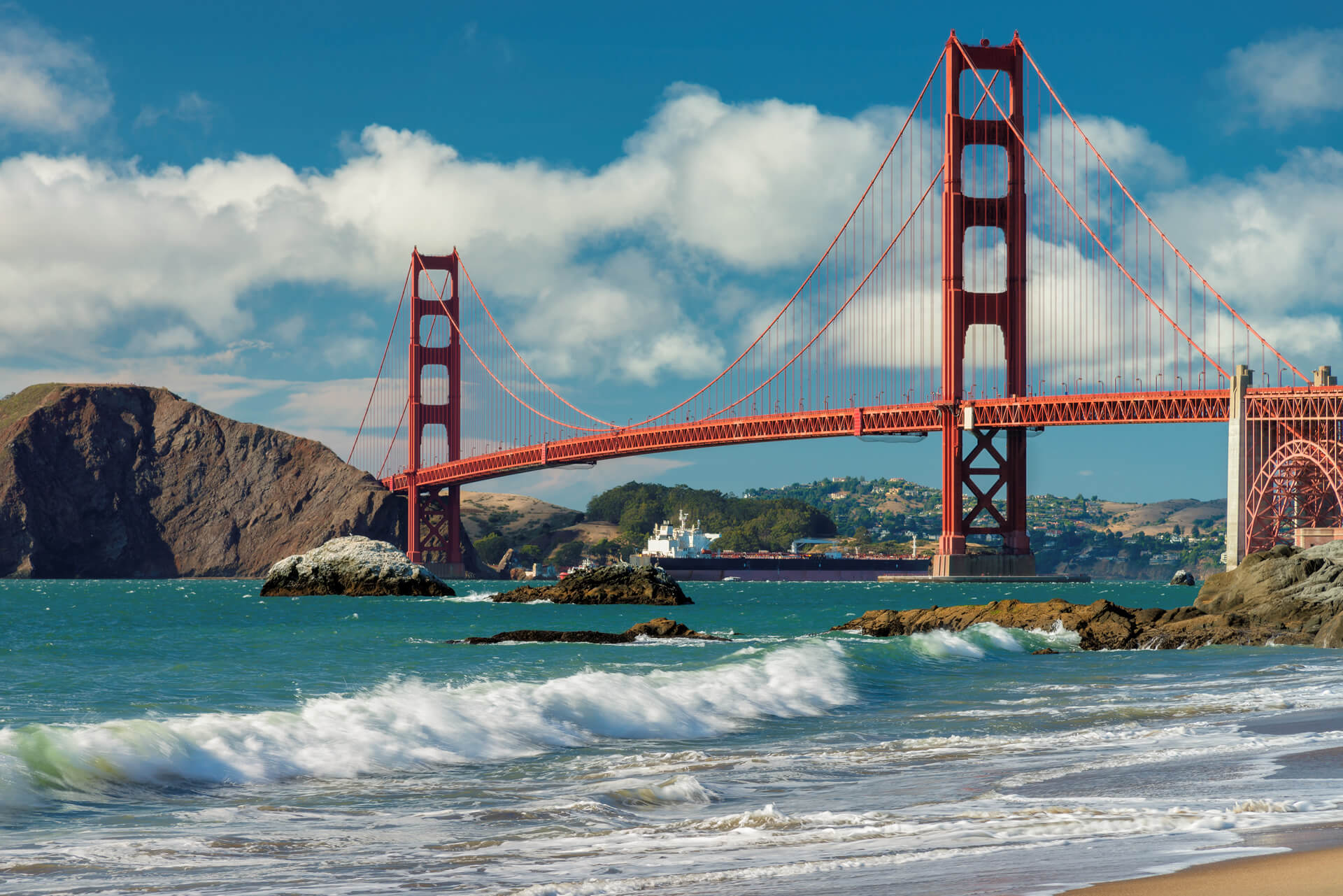 California is the most populous state in the United States, with a population of over 38 million. Four out of five people who live in California live along its coast!
California History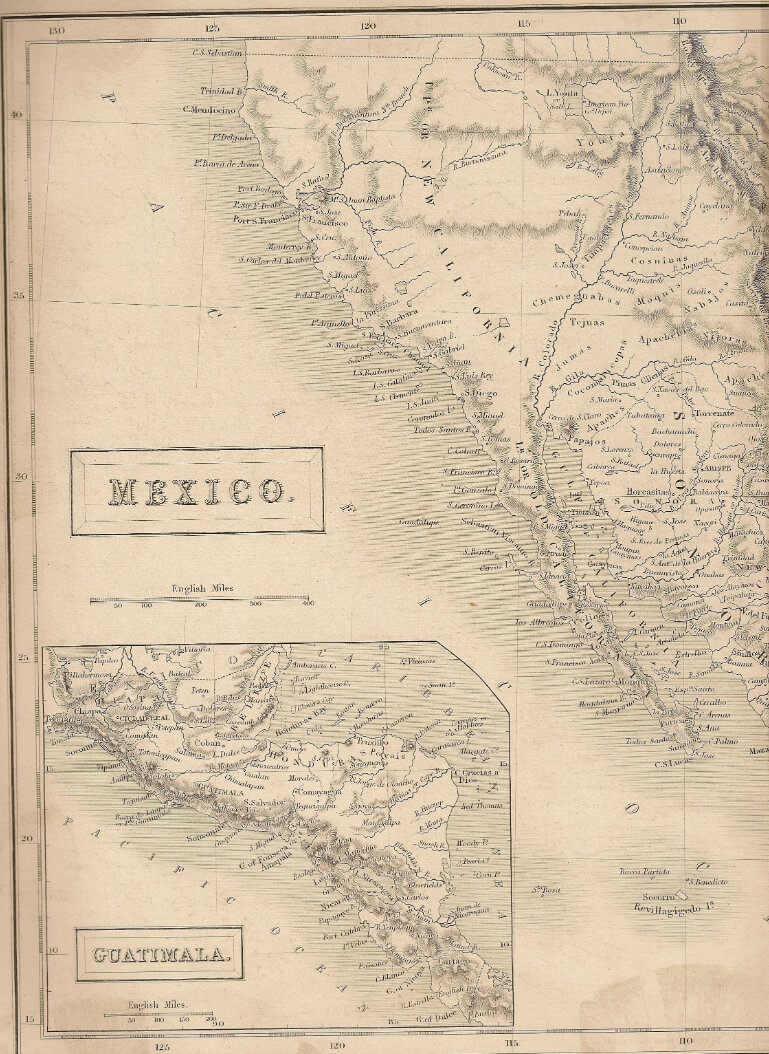 The Spanish had claimed the area since 1542, but they didn't have much success colonizing it. The first permanent European settlement was established by the Spanish missionaries at Mission San Diego de Alcalá in 1769. The U.S. purchased California from Mexico after the Mexican-American War ended in 1848; California became an official territory on September 9th of 1850 with its capital at Monterey.
California Location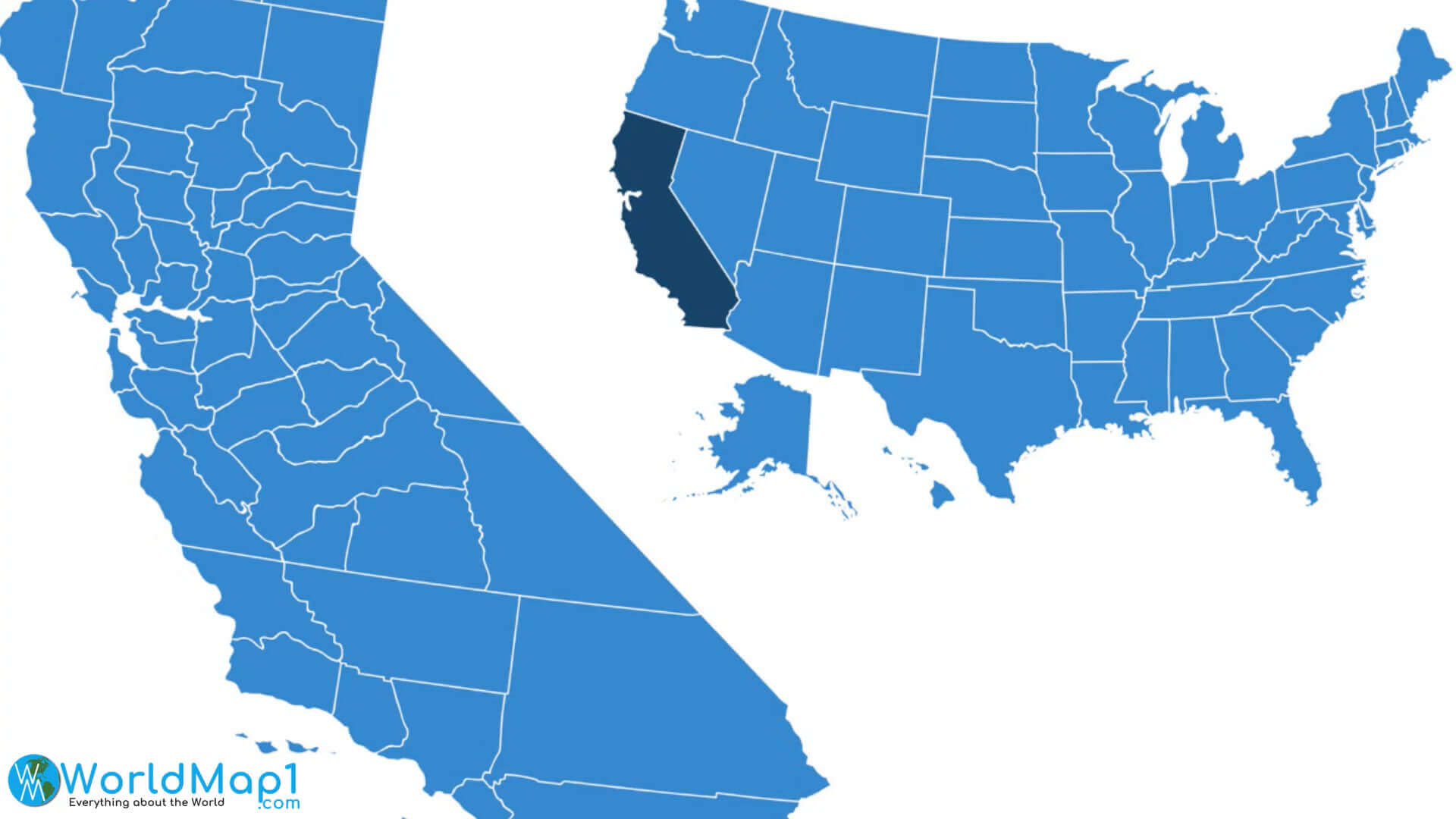 The state of California is bordered by Oregon and Nevada to the north, Arizona to the east, and Mexico to the south (and Baja California).
California Geography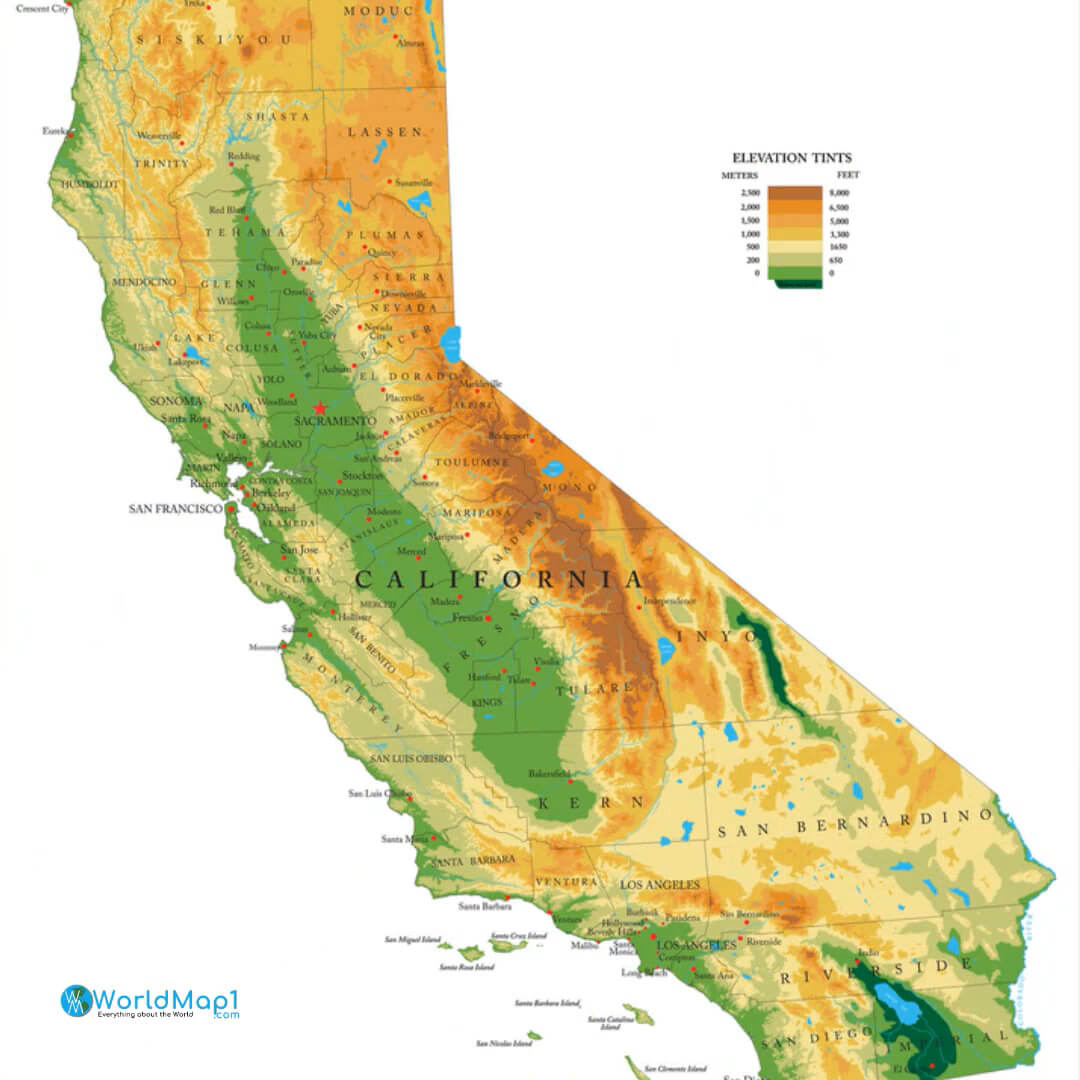 California covers an area of 163,696 sq mi (423,970 km2), making it larger than France and Italy combined!
List of Largest Airports in California
Los Angeles International Airport (IATA code: LAX)
San Francisco International Airport (IATA code: SFO)
San Diego International Airport (Lindbergh Field) (IATA code: SAN)
Norman Y. Mineta San José International Airport (IATA code: SJC)
Oakland International Airport (IATA code: OAK)
Sacramento International Airport (IATA code: SMF)
California National Park and Trails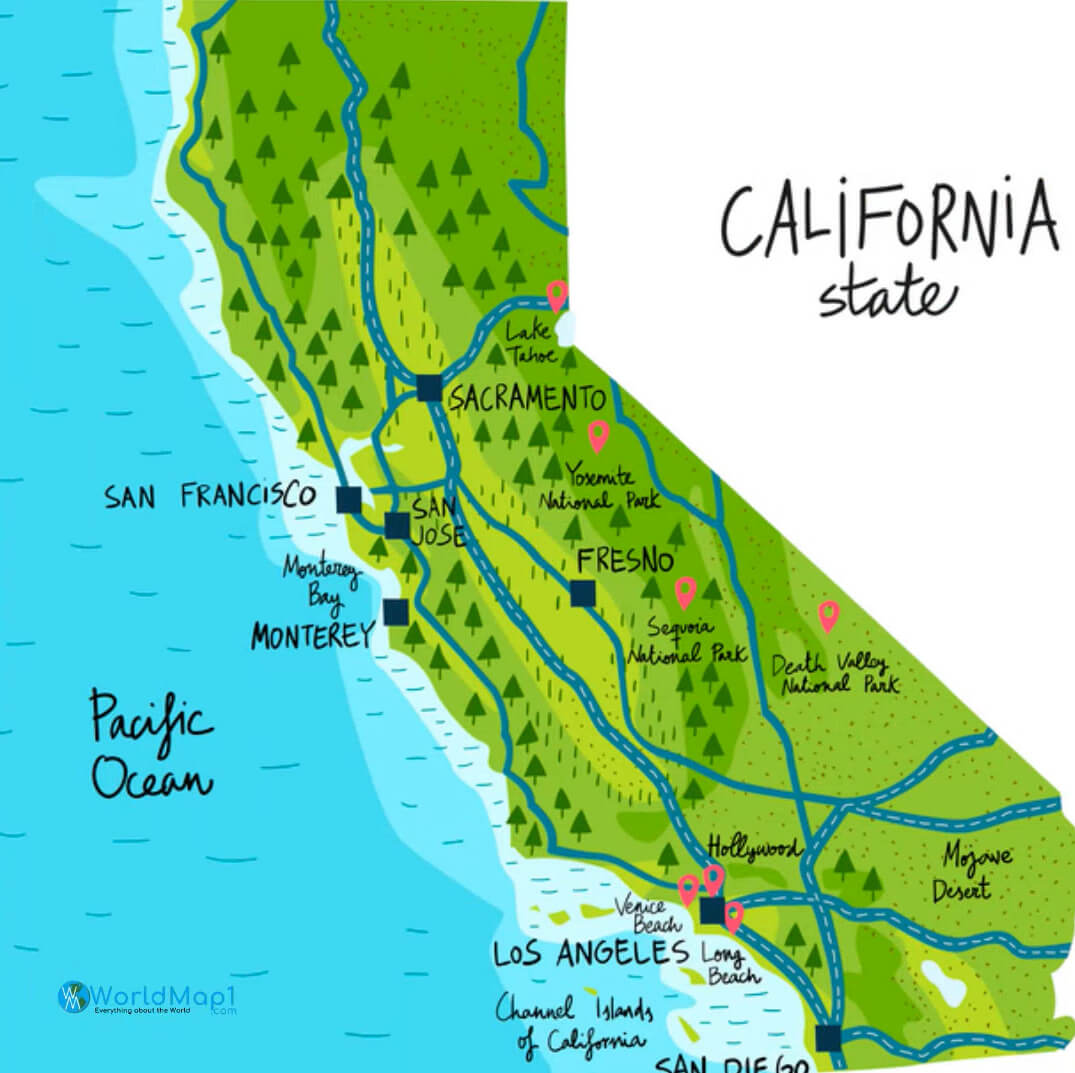 California is also home to some of America's most visited National Parks, including The Redwood National, Yosemite National Park and Death Valley National Park.
California Climate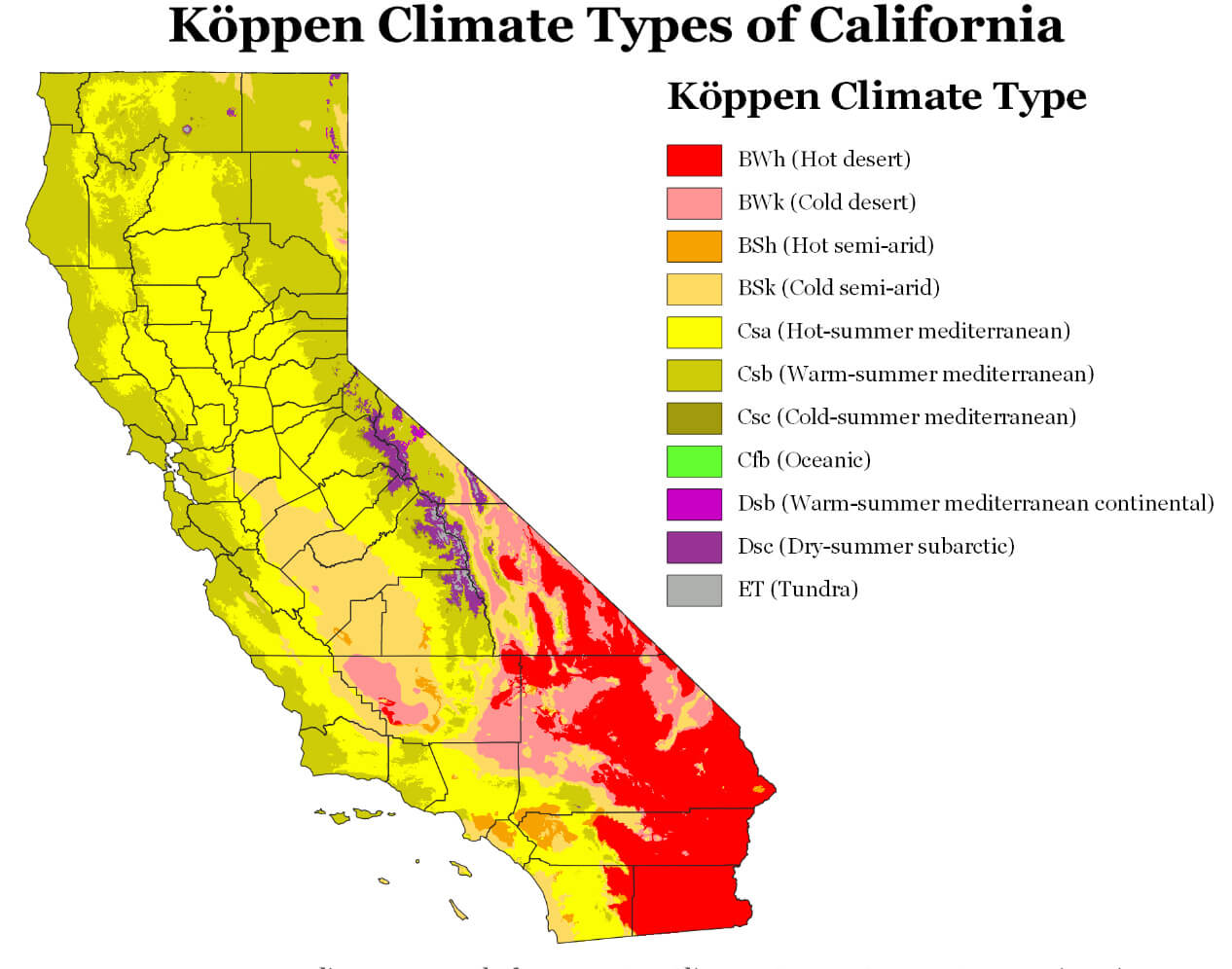 California's summer weather typically runs from April through October, during which time temperatures can reach as high as 110 degrees Fahrenheit (43 Celsius). The rest of the year is generally more moderate, with temperatures rarely falling below freezing during winter months (November through March).
The northern portion of the state gets about 3-4 times more rainfall than the southern portion. Rainfall tends to be highest between October and May, with some areas getting up to 50 inches in that period! Fall is also known for being a rainy season, but not as much as winter or spring. Winter is when most of California's precipitation falls—and especially in San Francisco (which gets about 47 inches each year). Summer is drier overall with average temperatures ranging from 70 degrees F (21 C) in July to 55 F (13 C) in August.
California Time Zones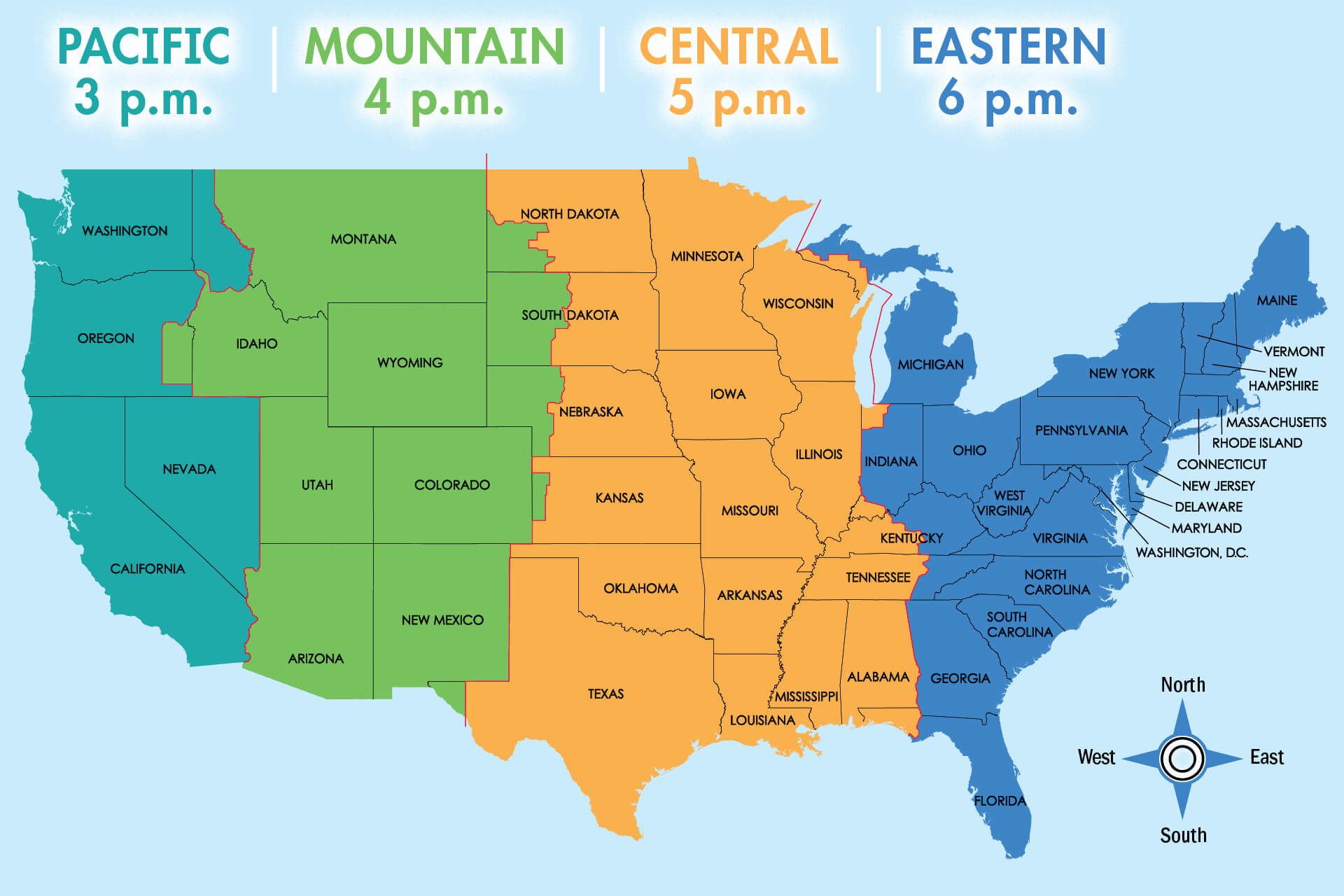 UTC−08:00 (PST)
Latitude 32°32′ N to 42° N
Longitude 114°8′ W to 124°26′ W
California Satellite Map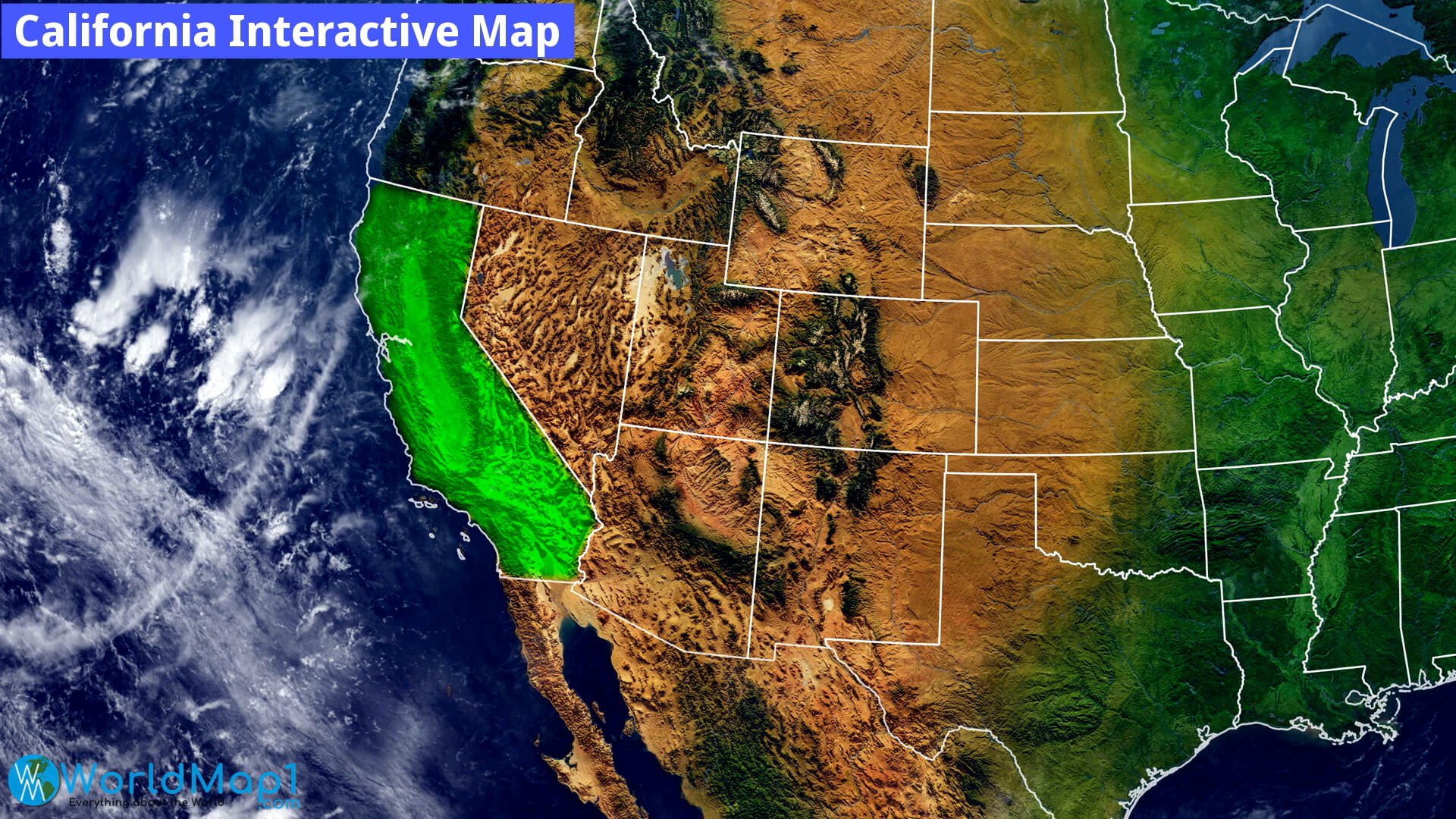 California Colorful Map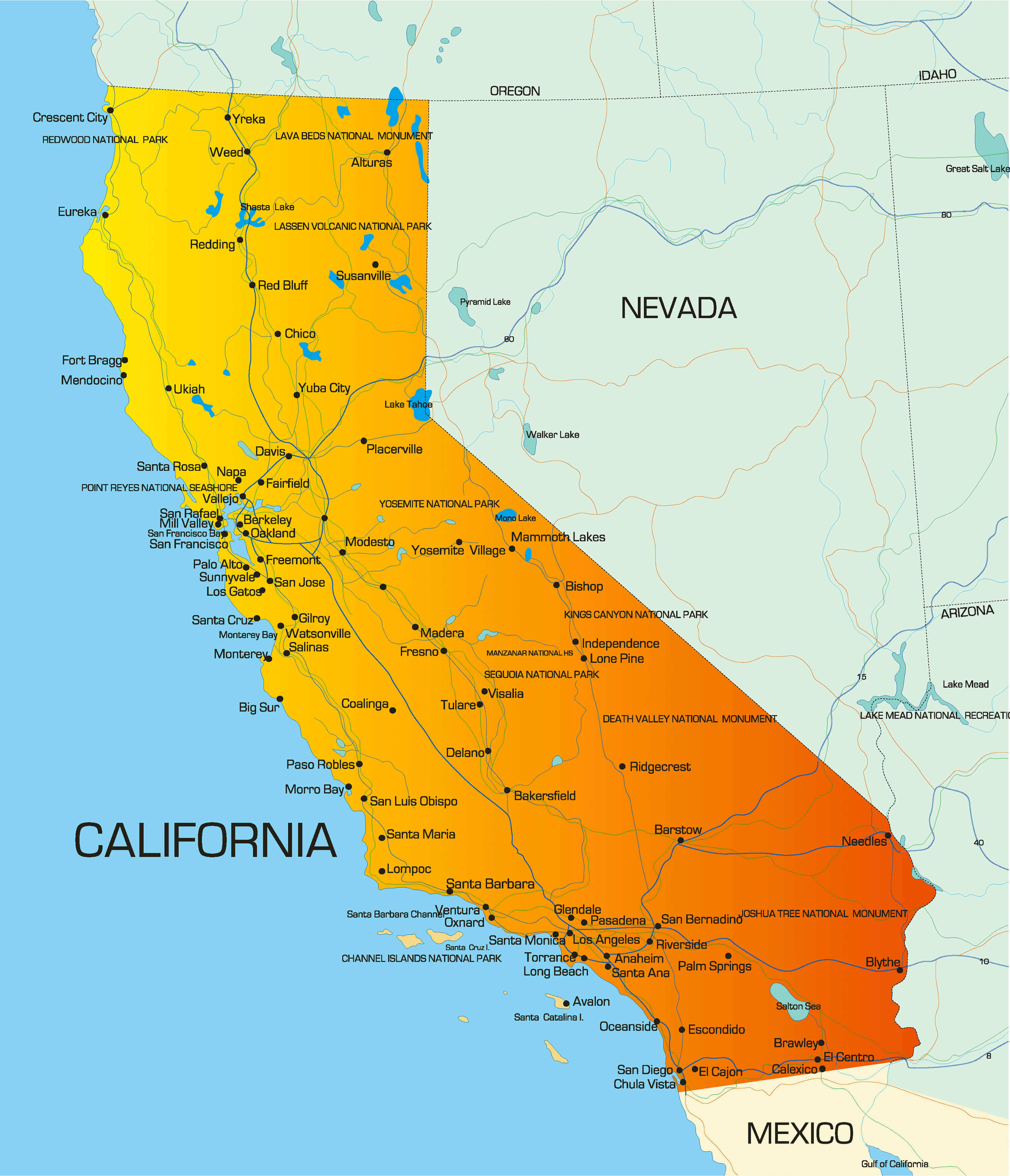 California Terrain Map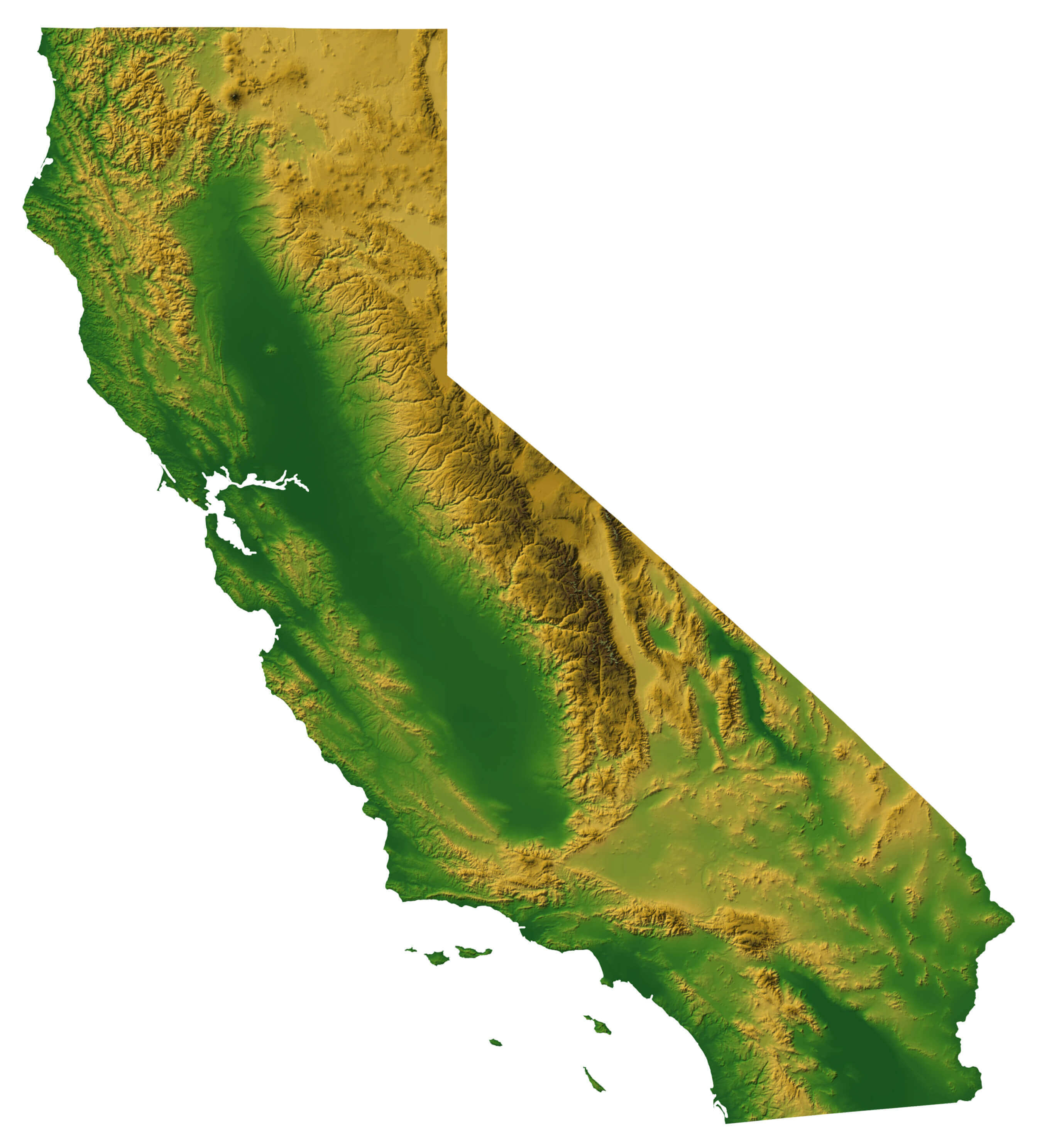 California Interactive Map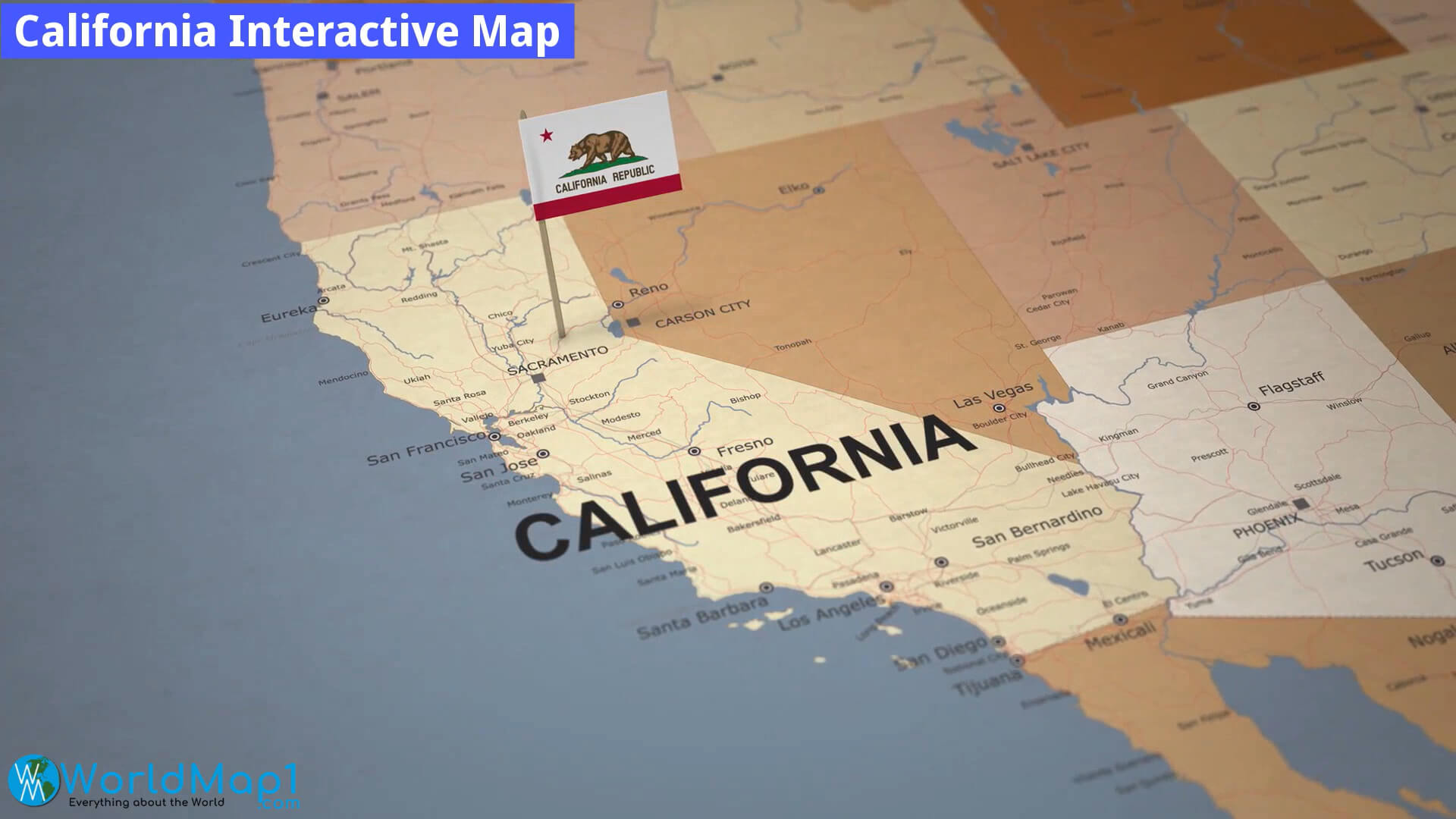 Where is Located California in the US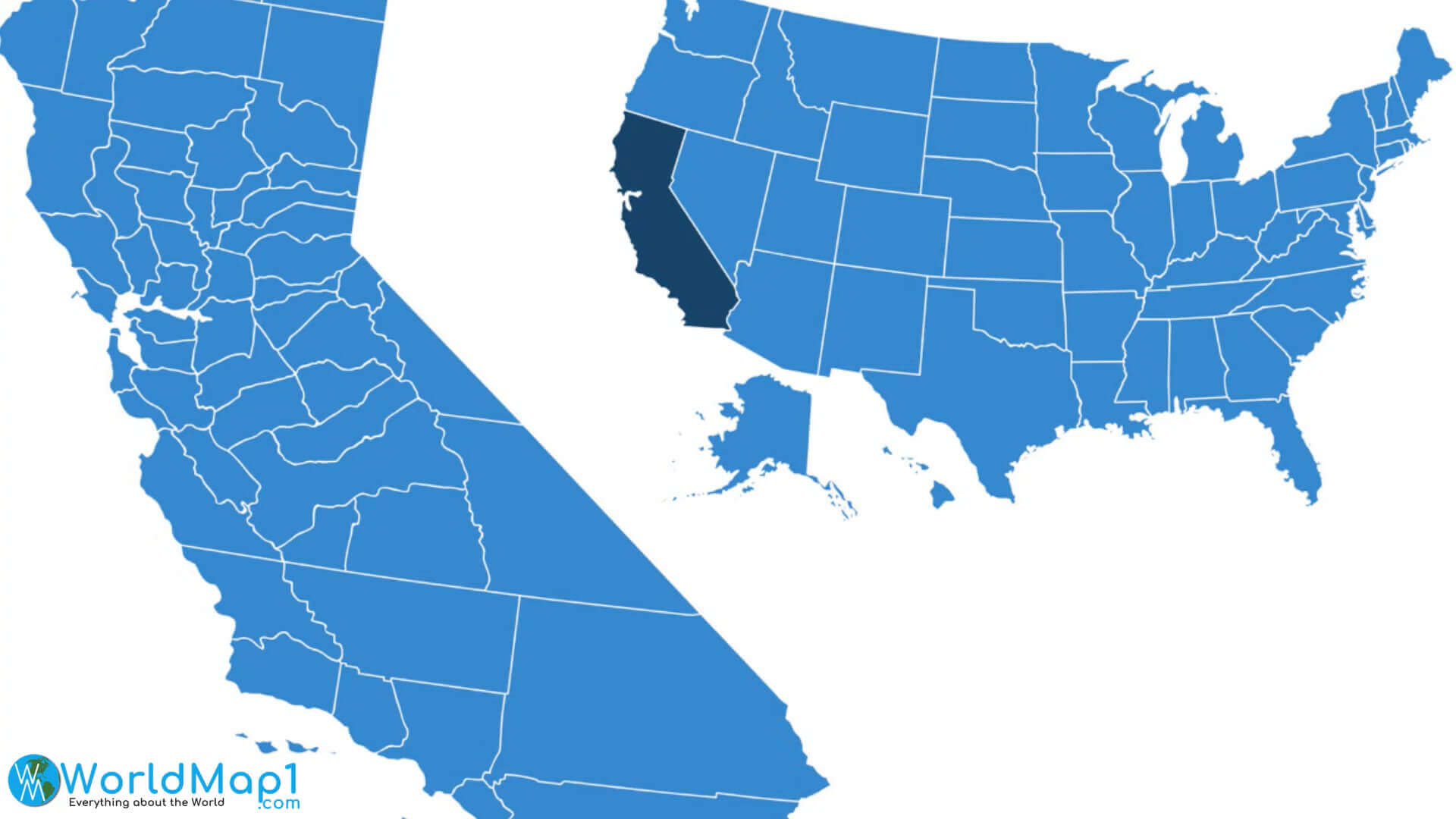 Please view more California Cities Aerial Views, Map and Photos
High Detailed California Map
California Free Printable Map
Where is Located California in the US and Cities Map of California
MAP OF CALIFORNIA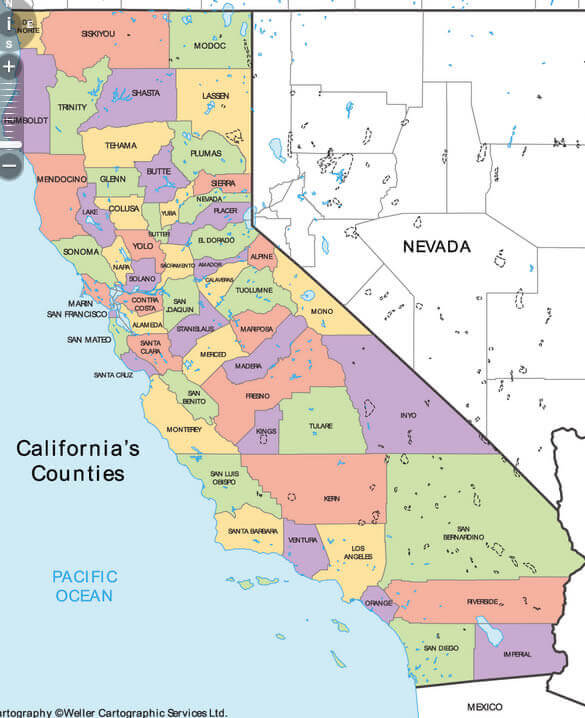 CALIFORNIA MAPS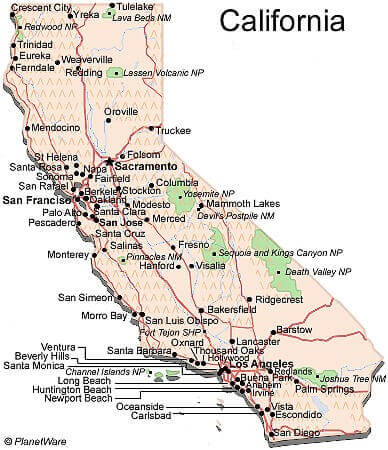 A Collection of California Maps and California Satellite Images
MAP OF CALIFORNIA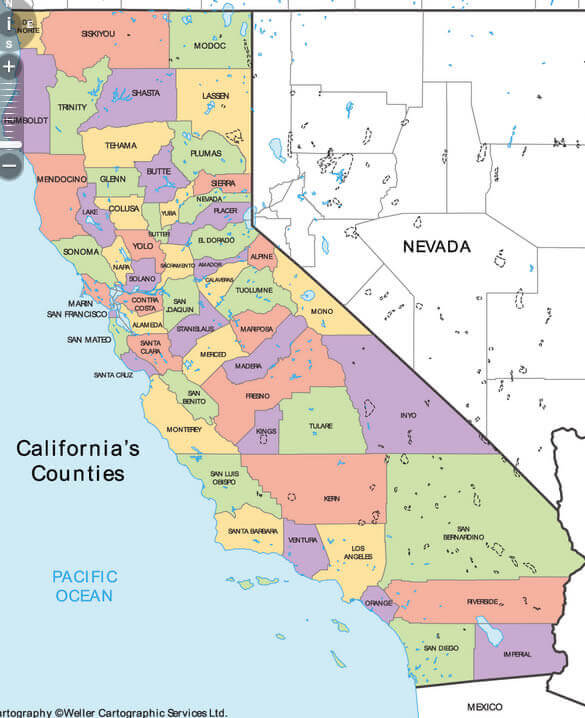 CALIFORNIA COUNTY MAP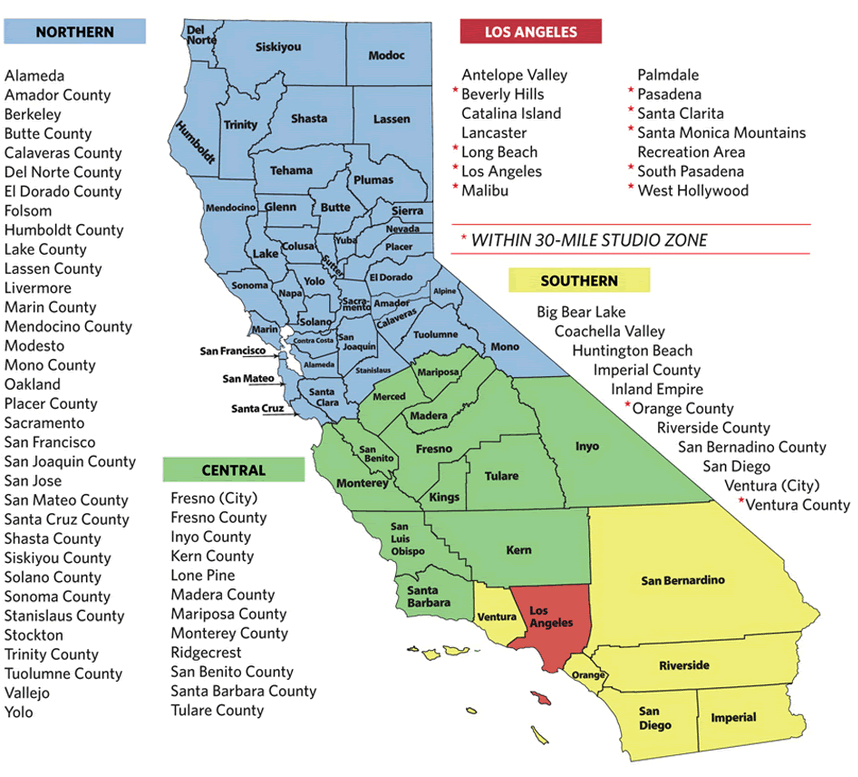 CALIFORNIA MAP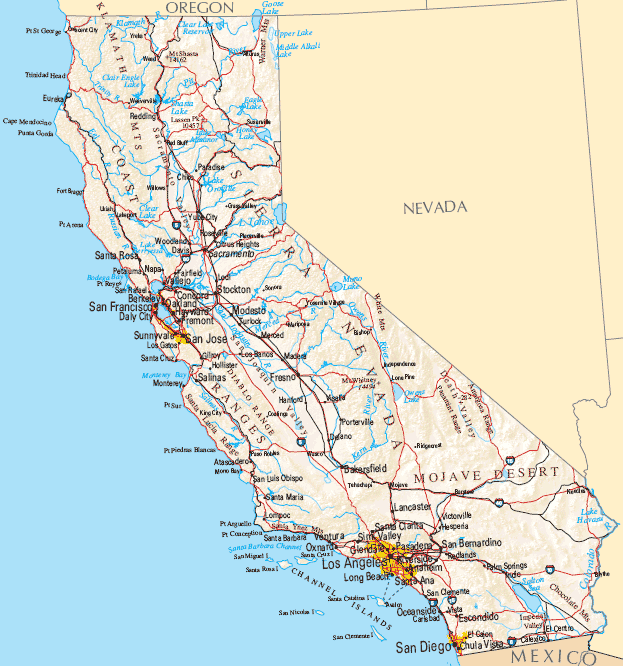 CALIFORNIA MAPS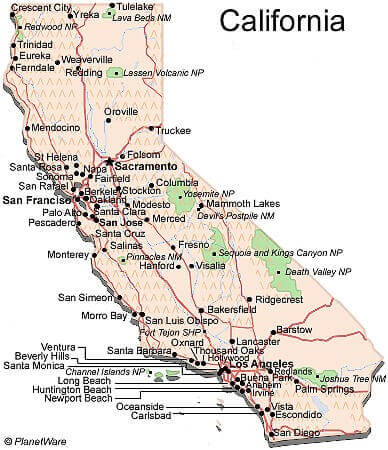 CALIFORNIA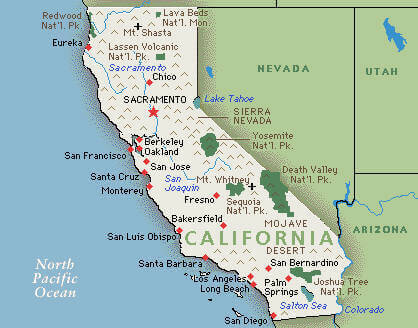 CALIFORNIA MAPS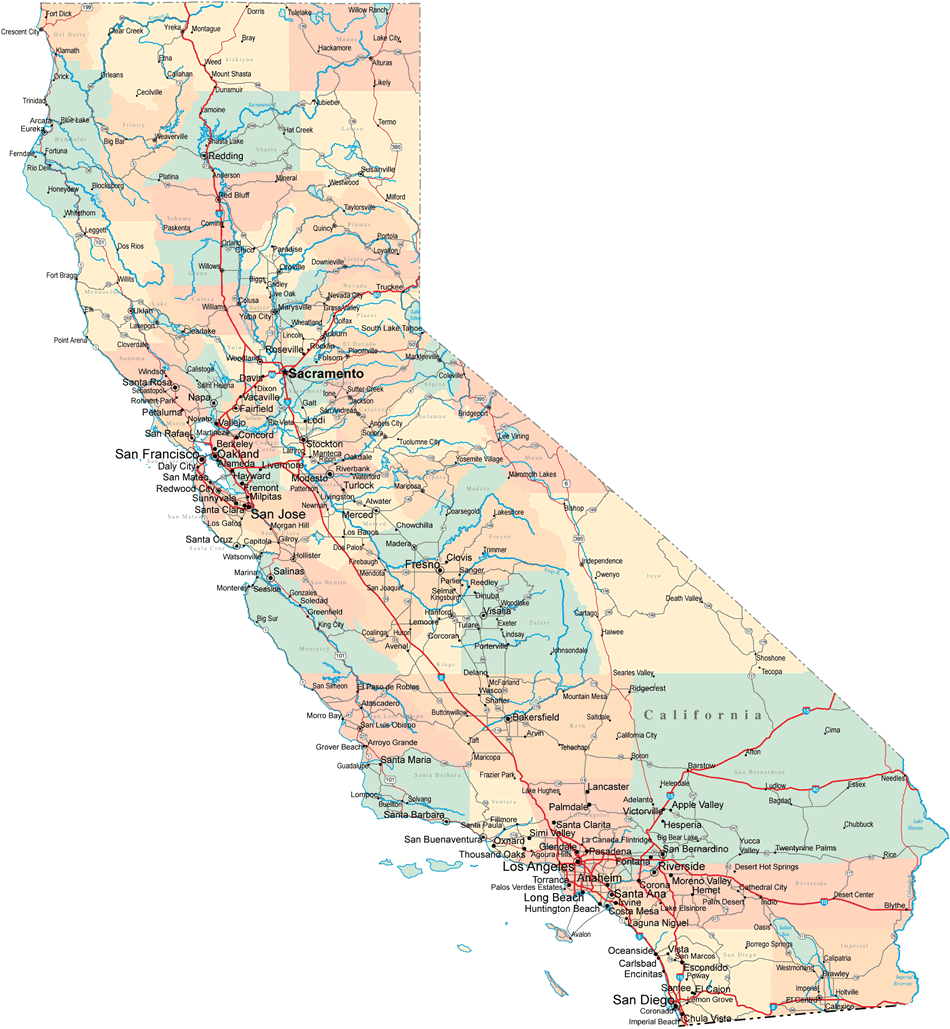 CALIFORNIA CITIES MAP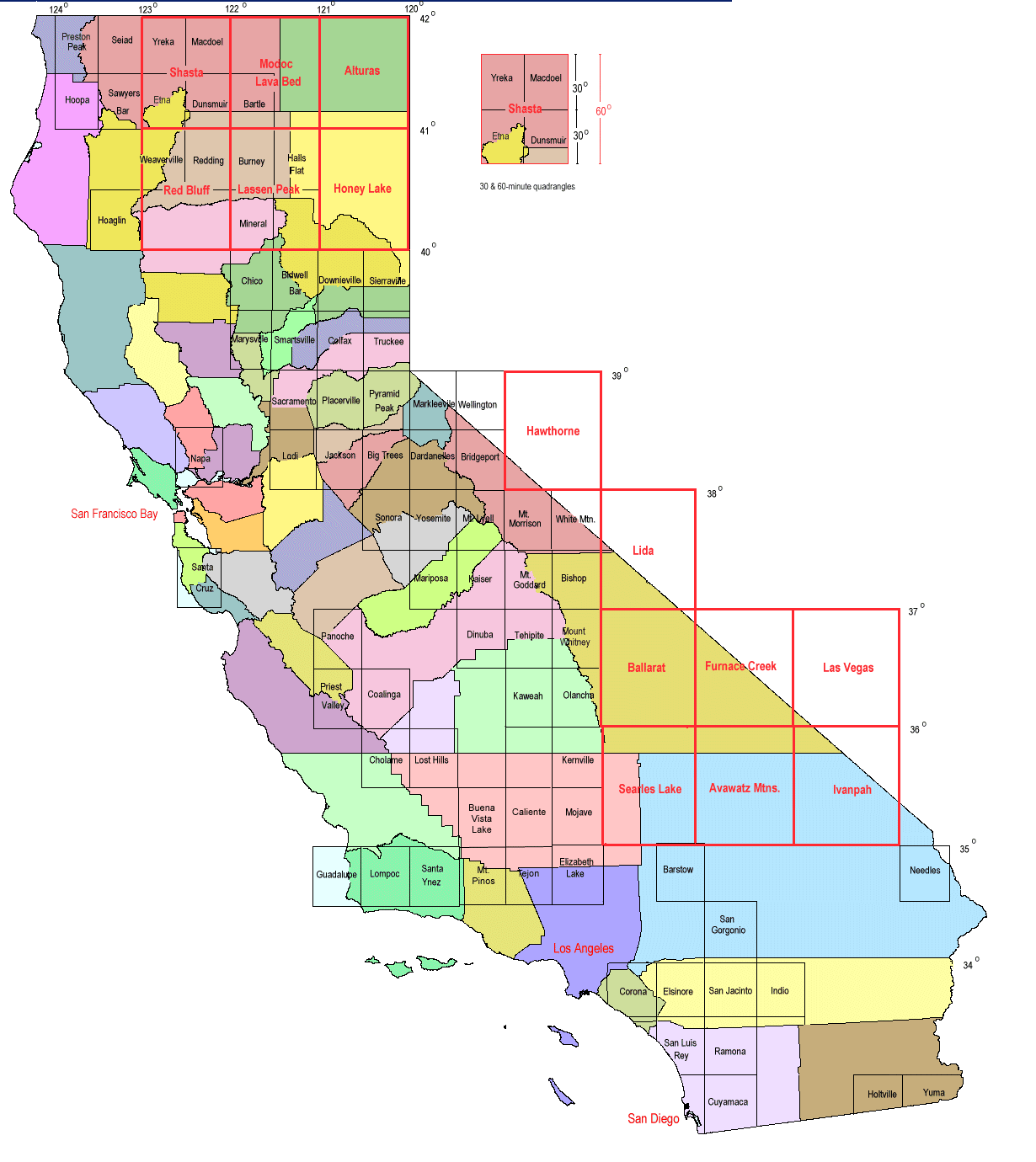 CALIFORNIA COUNTIES MAP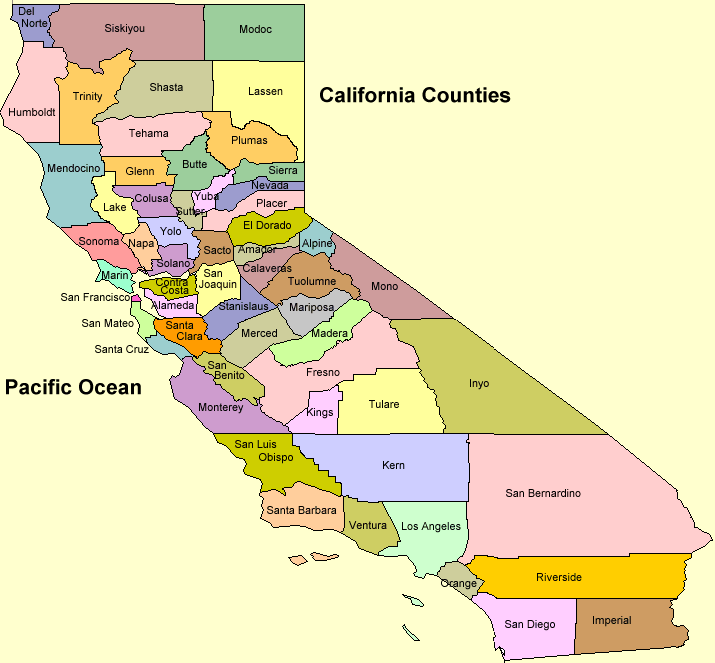 CALIFORNIA COUNTY MAP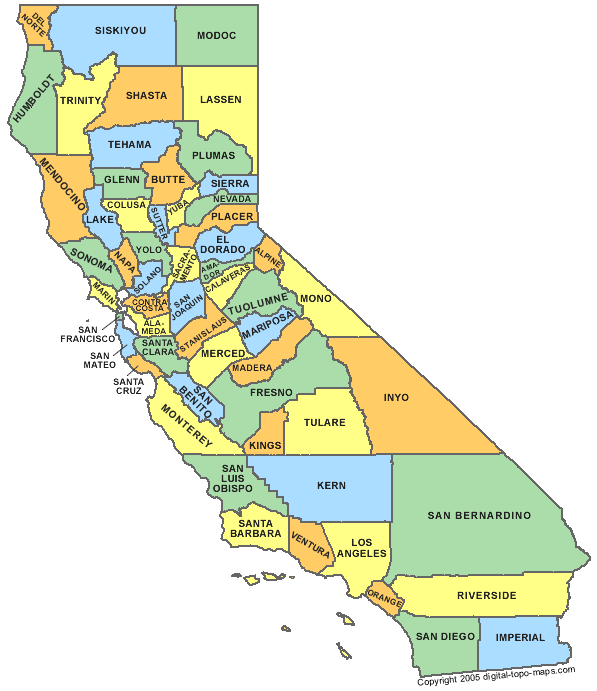 CALIFORNIA COUNTY MAP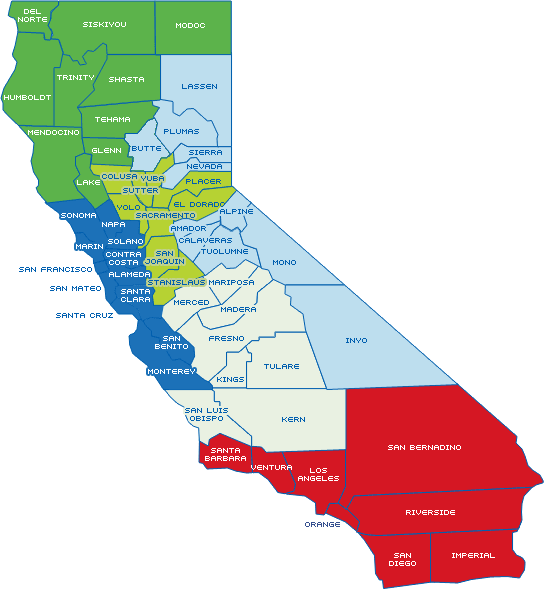 CALIFORNIA MAP
CALIFORNIA MAP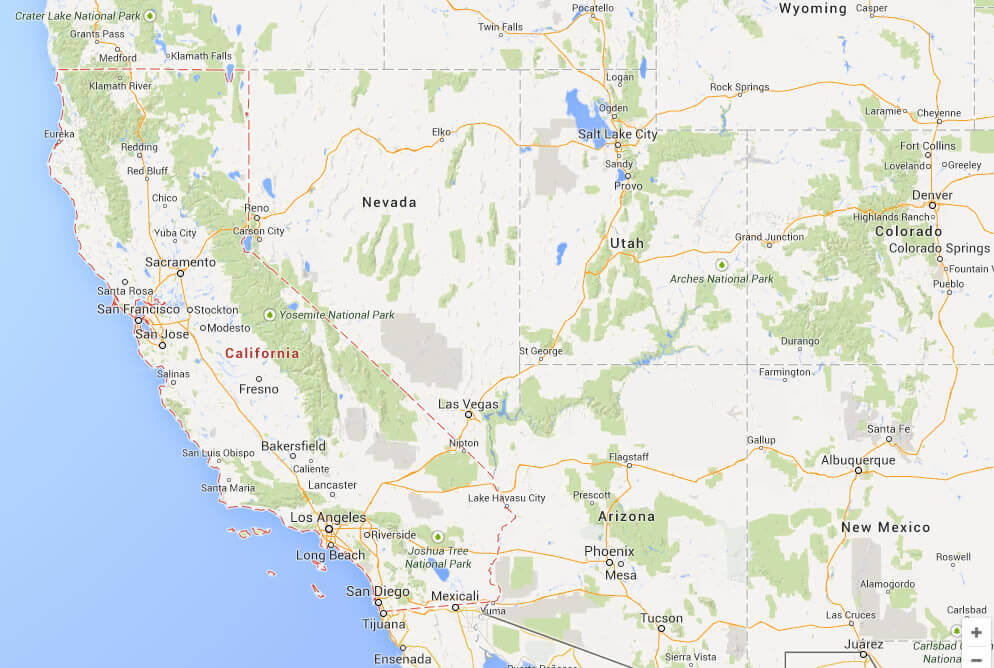 CALIFORNIA MAP 1990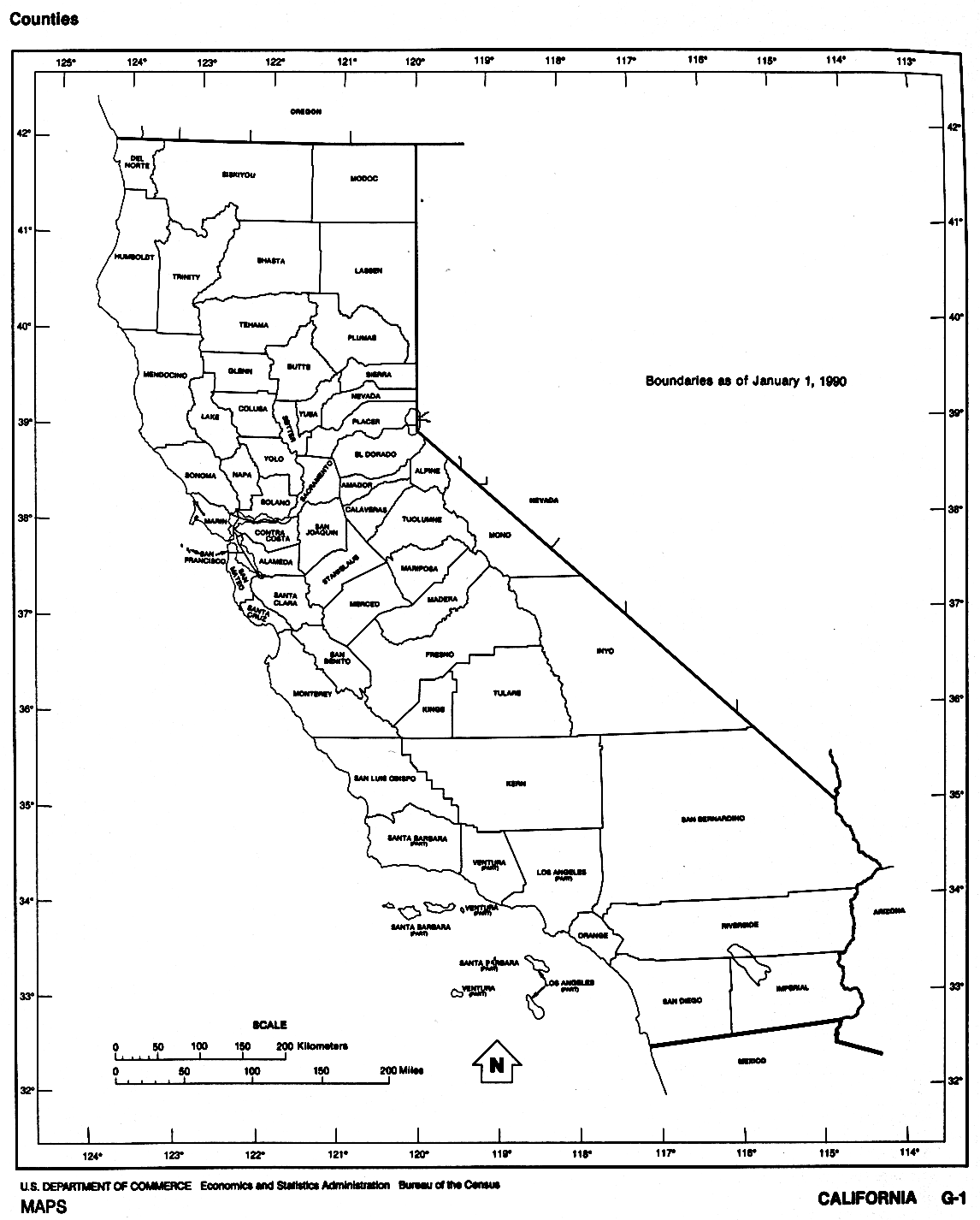 CALIFORNIA MAP 1990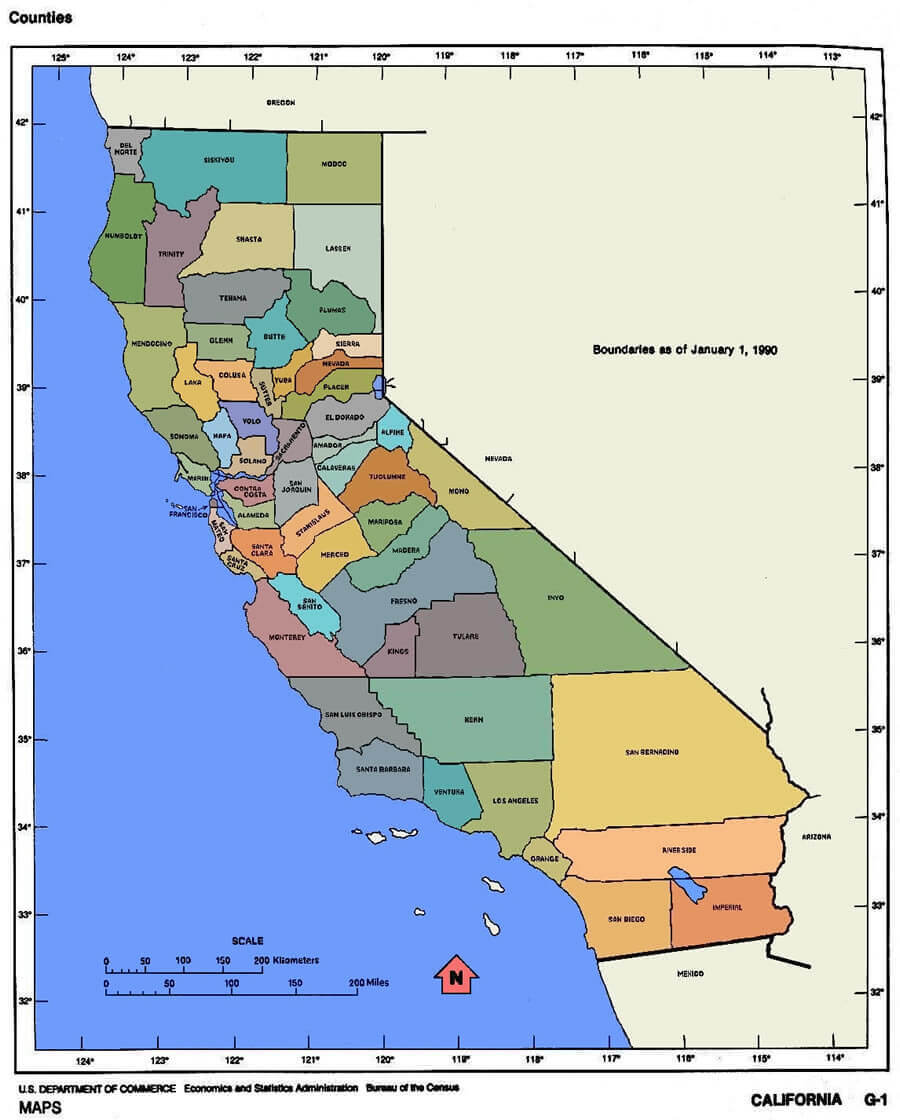 CALIFORNIA MAP COUNTIES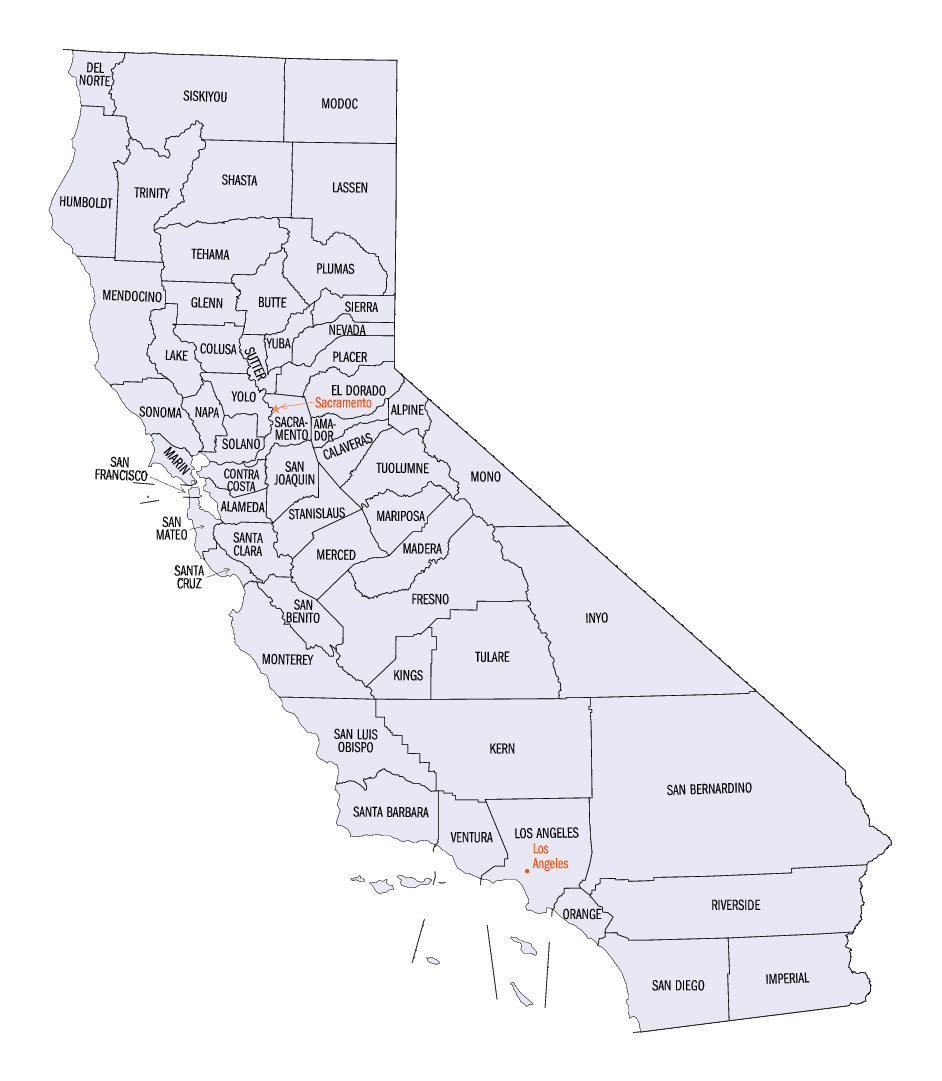 CALIFORNIA PHYSICAL MAP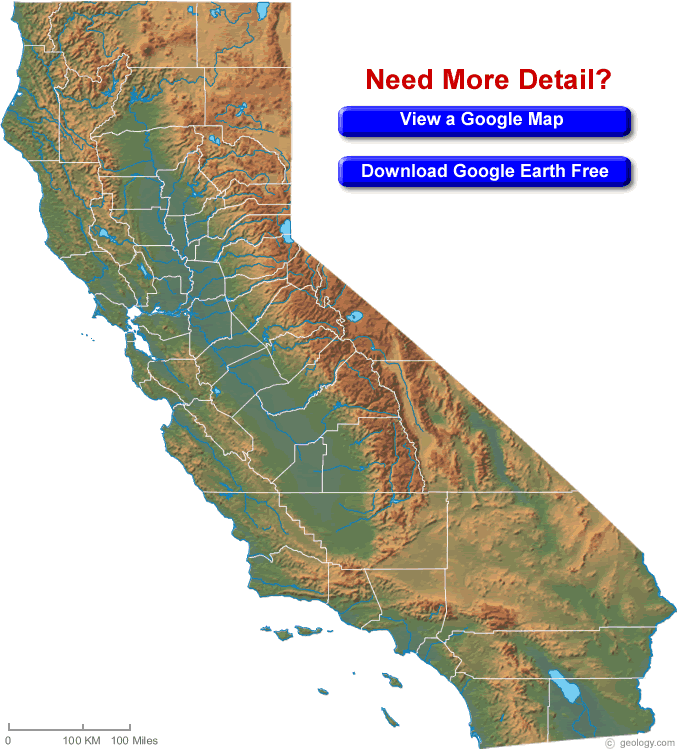 CALIFORNIA RIVERS MAP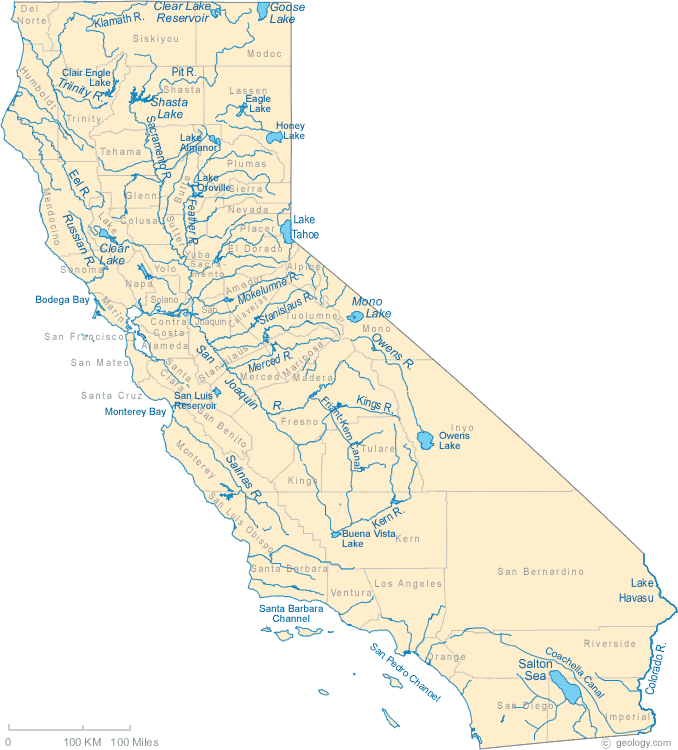 CALIFORNIA ROAD MAP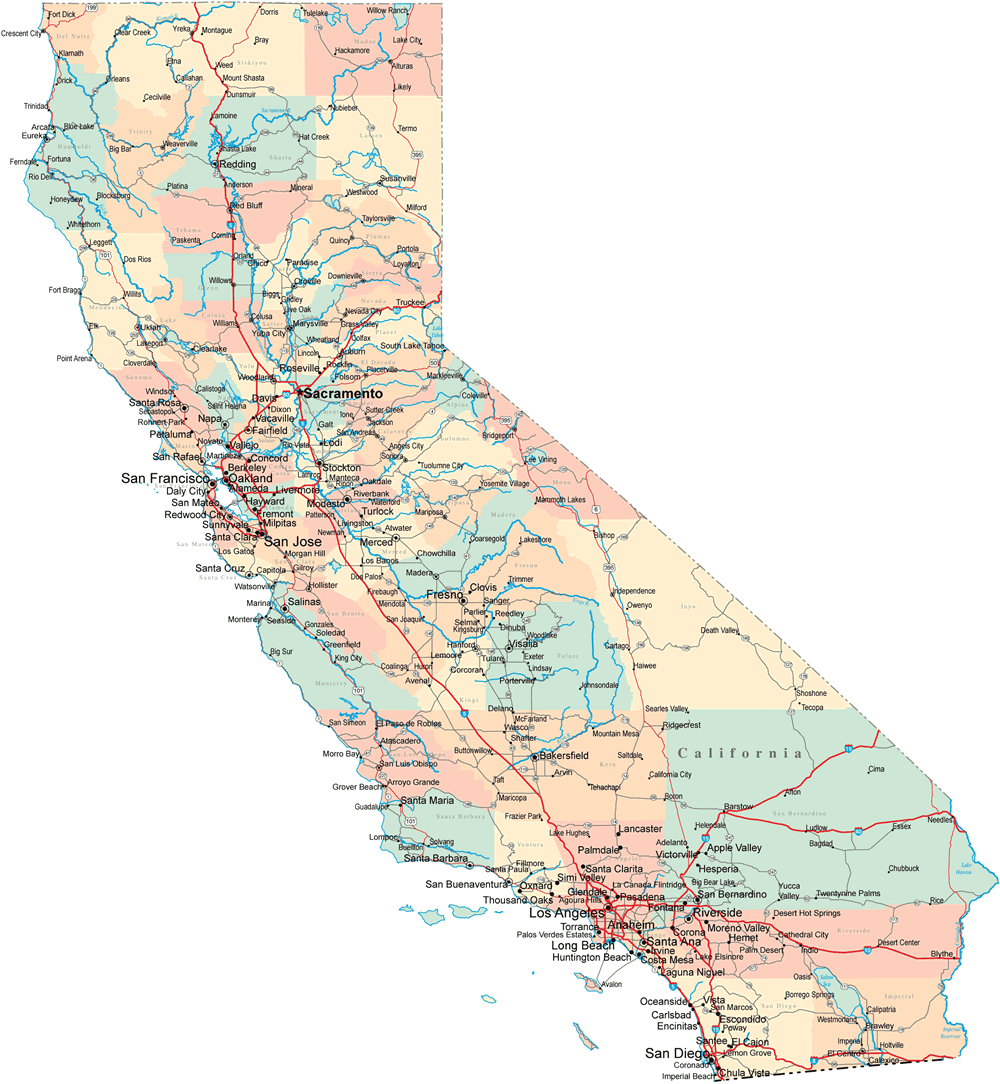 COUNTY MAP OF CALIFORNIA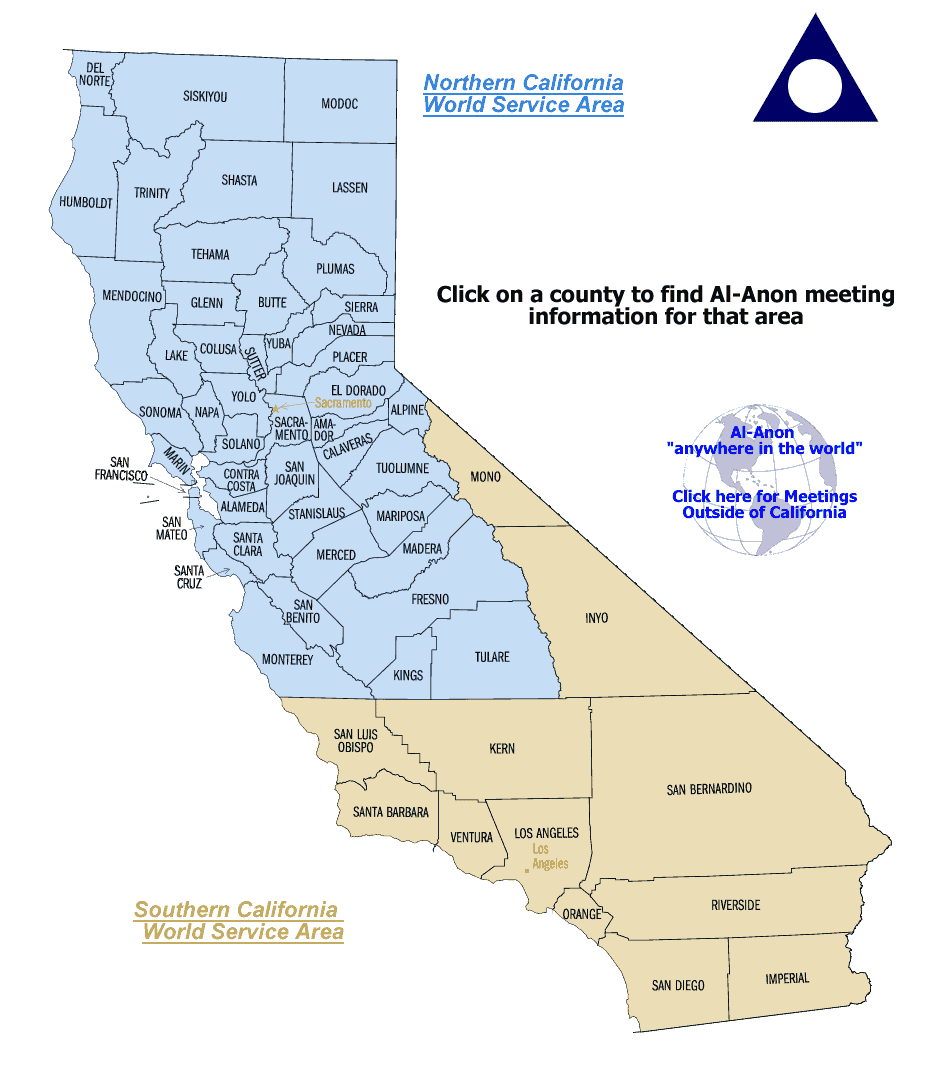 GEOGRAPHIC MAP OF CALIFORNIA
MAP OF NORTHERN CALIFORNIA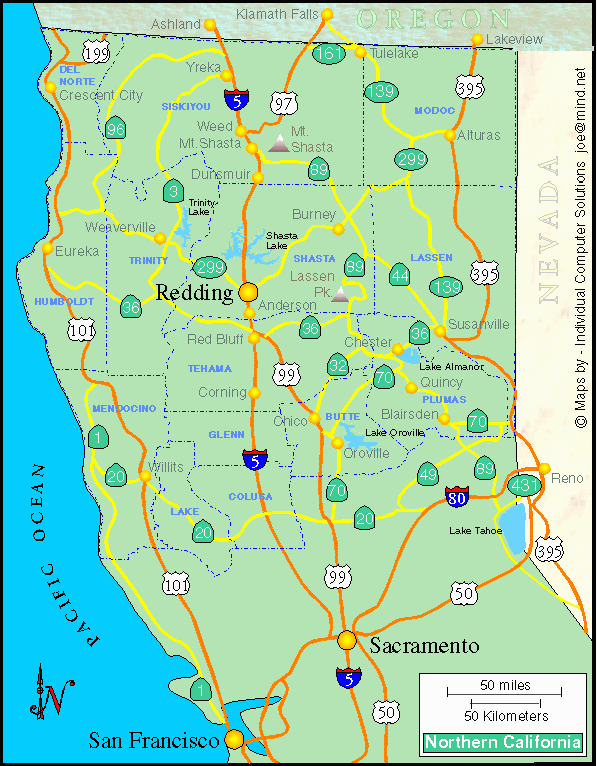 MAPF SOUTH CALIFORNIA
MAPS OF CALIFORNIA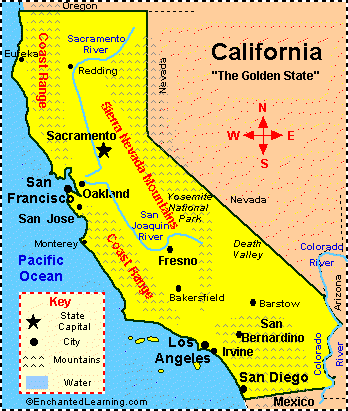 NORTH CALIFORNIA MAP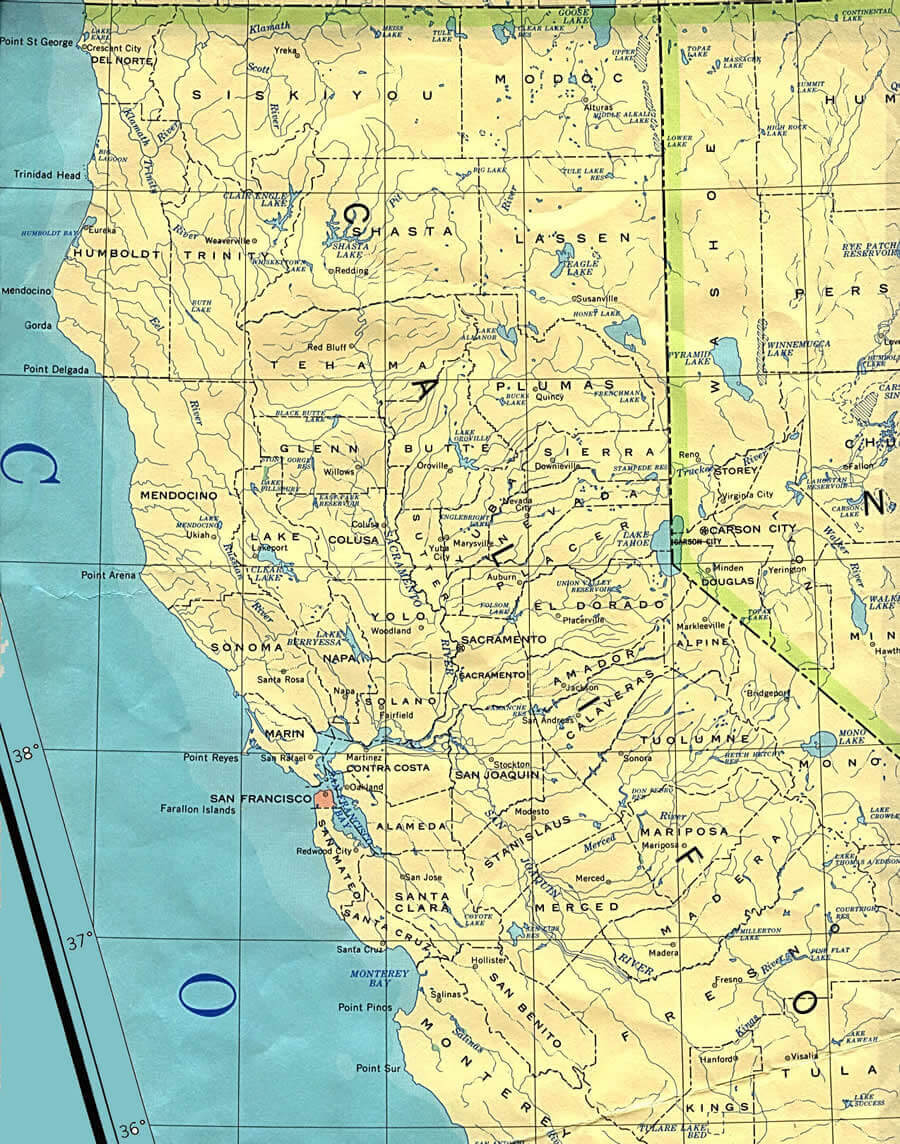 PHYSICAL MAP CALIFORNIA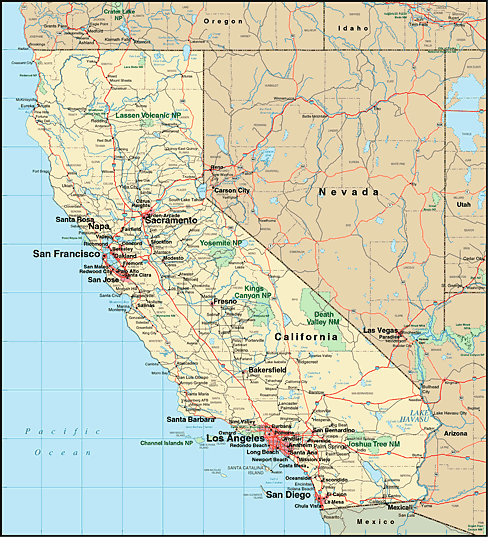 ROAD MAP CALIFORNIA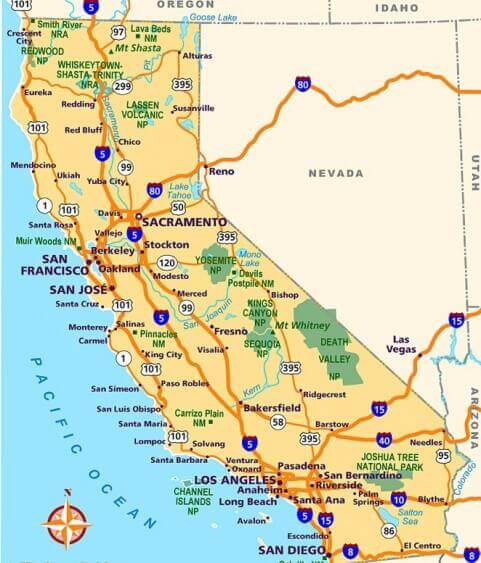 STATE MAP OF CALIFORNIA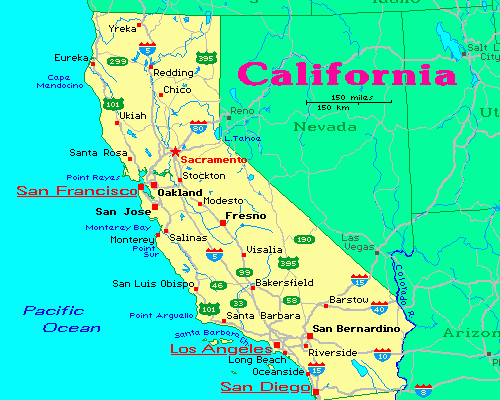 A collection of California Maps
Author:
Arif Cagrici