New Jersey is a small state located in the northeastern region of the United States, but it is packed with attractions, destinations, and rich history. From the boardwalks and beaches of the Jersey Shore to the vibrant cities of Newark, Jersey City, and Trenton, New Jersey has something for everyone. Our interactive map provides a comprehensive overview of major highways, cities, and points of interest throughout the state, making it easy to plan your travels and explore the best of what New Jersey has to offer. Whether you're a tourist planning a visit or a local resident looking to discover new destinations, our map can help you navigate the Garden State.
MAP OF NEW JERSEY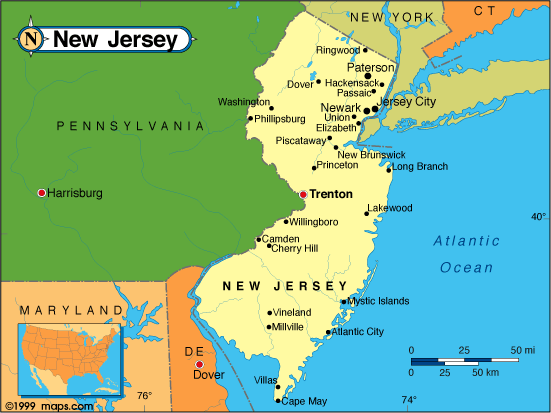 INTERSTATE 95 NEW JERSEY MAP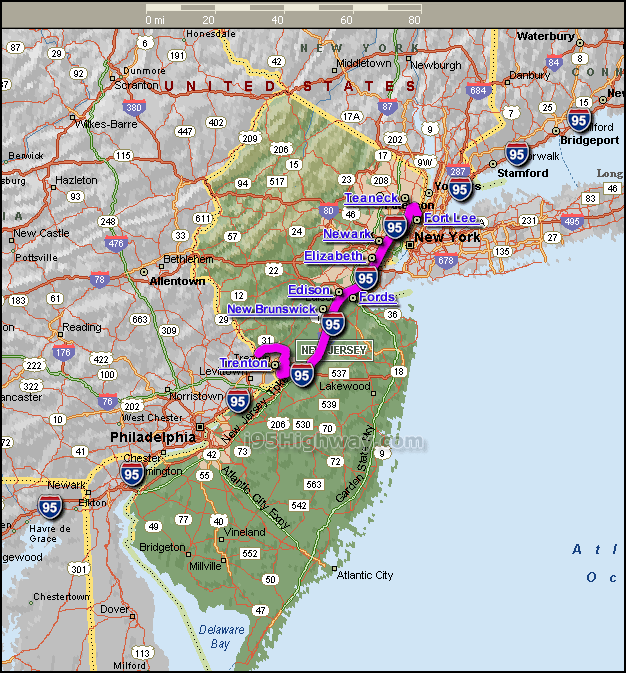 Brief information about New Jersey, US
New Jersey is the fourth smallest state in terms of land area, but the 11th most populous state in the country. The state's capital is Trenton, but its largest city is Newark. New Jersey is known as the "Garden State" due to its agricultural history and abundance of parks and natural areas. It is also known for its beaches, Atlantic City casinos, and proximity to New York City.
Area:
New Jersey has a total area of 8,722 square miles (22,591 square kilometers), making it the fourth smallest state in the United States.
Population:
According to the United States Census Bureau, the estimated population of New Jersey in 2021 was approximately 9.3 million people, making it the 11th most populous state in the country. The most populous cities in the state are Newark, Jersey City, and Paterson.
Demographics:
New Jersey has a diverse population, with a significant number of African American, Hispanic, and Asian residents. According to the Census Bureau, the racial makeup of the state is approximately 55% White, 15% Hispanic or Latino, 14% Black or African American, and 10% Asian. The state also has a large population of residents who identify as multiracial or of other ethnicities.
Economy:
According to the U.S. Bureau of Economic Analysis, the GDP of New Jersey in 2020 was approximately $627 billion. This makes it the eighth-largest state economy in the United States. New Jersey has a diverse economy, with major industries including pharmaceuticals, finance, technology, and manufacturing. The state is home to the headquarters of many major corporations, including Johnson & Johnson, Prudential Financial, and Merck & Co.
History:
New Jersey has a rich history dating back to pre-colonial times when it was inhabited by various Native American tribes. The state played a significant role in the American Revolution and was the site of several important battles, including the Battle of Trenton and the Battle of Monmouth. During the 19th and early 20th centuries, New Jersey experienced significant industrial growth, particularly in the areas of textiles, manufacturing, and transportation. Today, the state is known for its diverse economy, rich cultural heritage, and popular tourist destinations.
A Collection of New Jersey Maps and New Jersey Satellite Images
MAP OF NEW JERSEY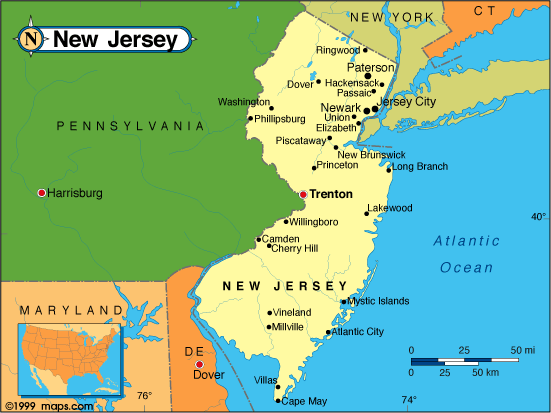 COUNTY MAP OF NEW JERSEY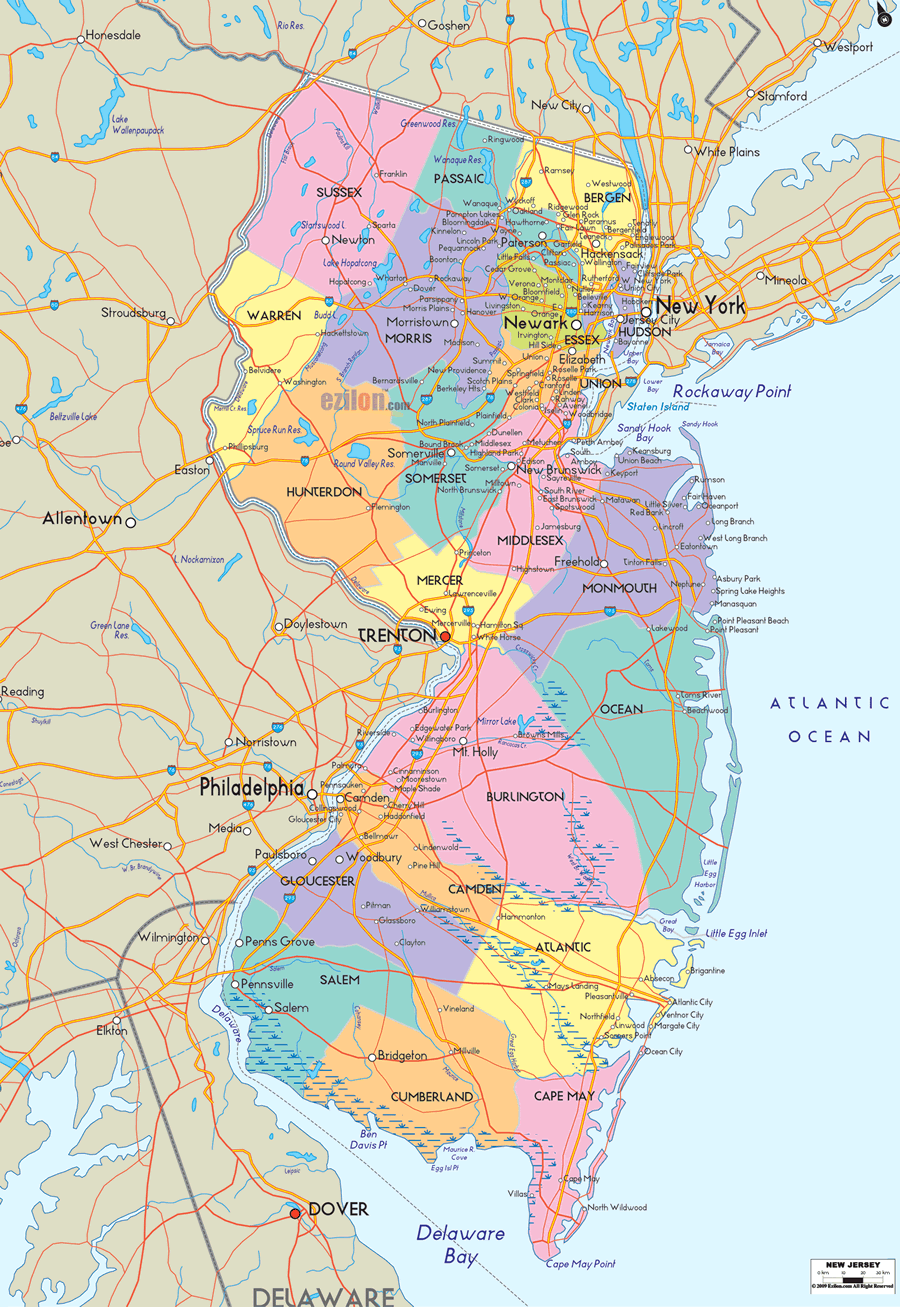 COUNTY MAP OF NEW JERSEY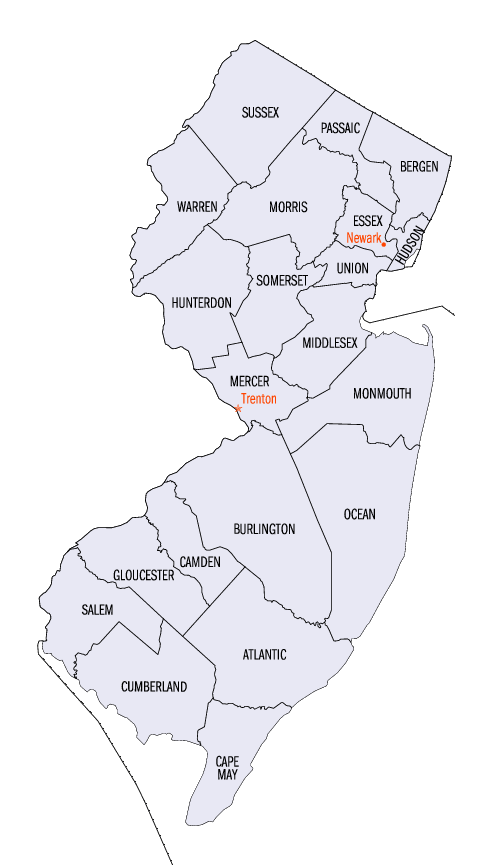 INTERSTATE 95 NEW JERSEY MAP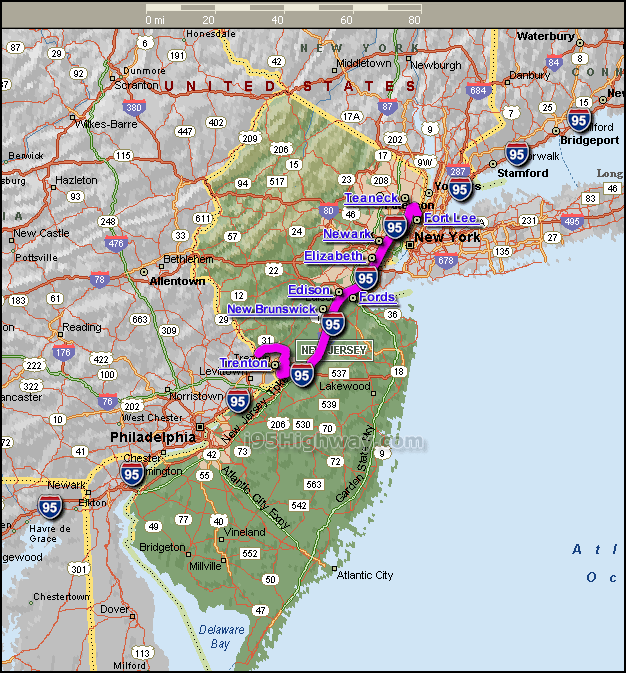 MAP OF NEW JERSEY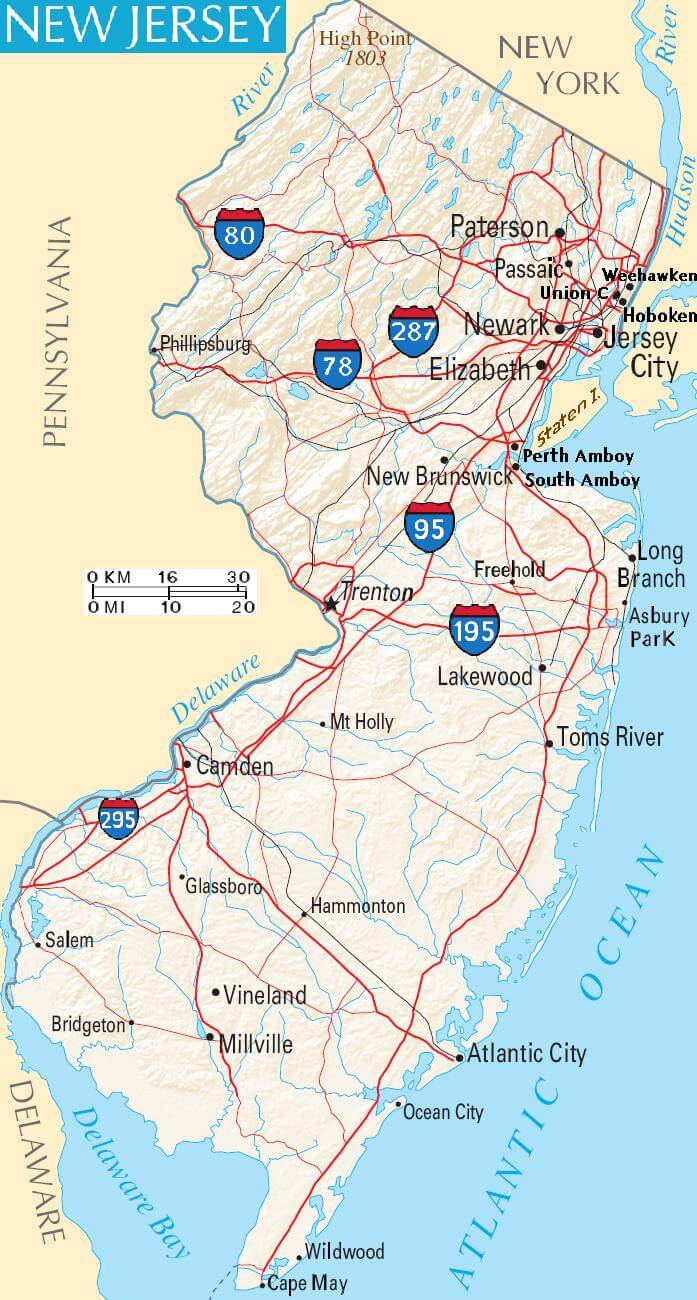 NEW JERSEY COUNTY MAP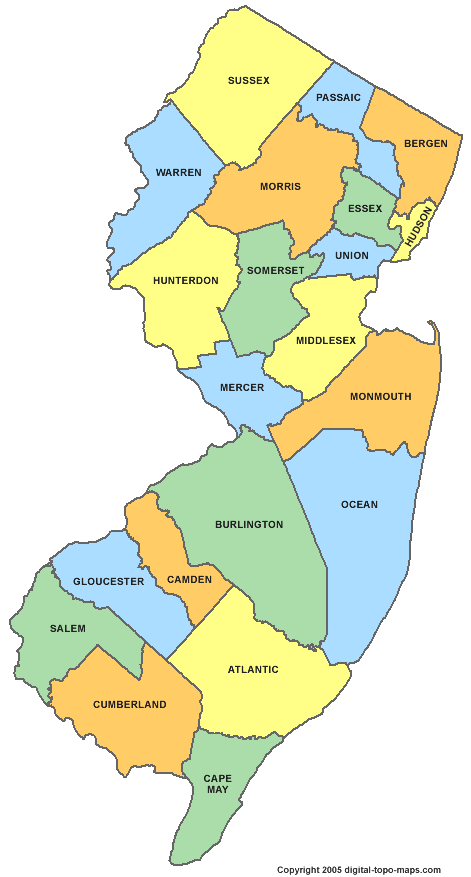 NEW JERSEY MAP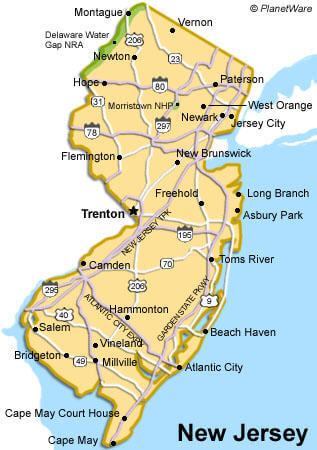 NEW JERSEY PHYSICAL MAP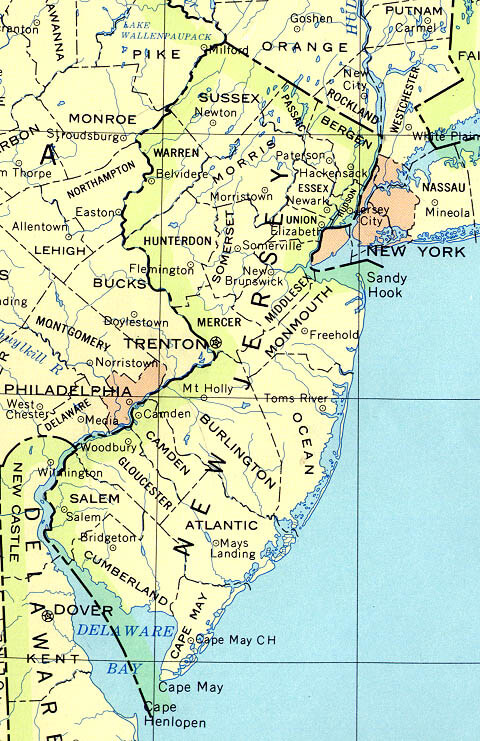 NEW JERSEY STATE MAP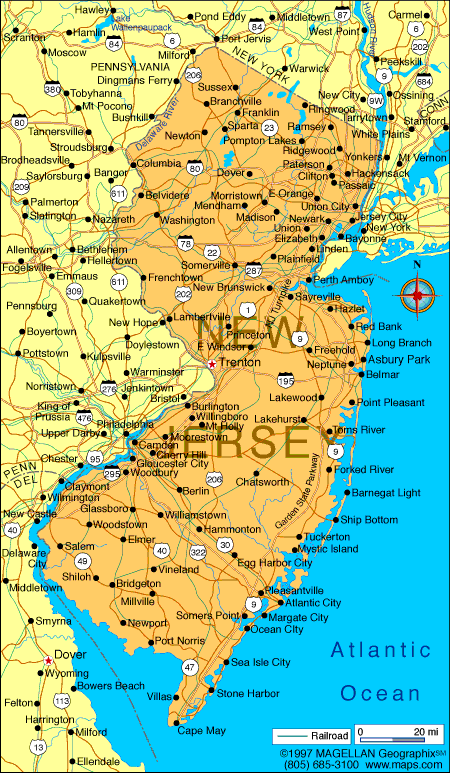 NEW JERSEY AREA CODE MAP
NEW JERSEY COUNTY MAP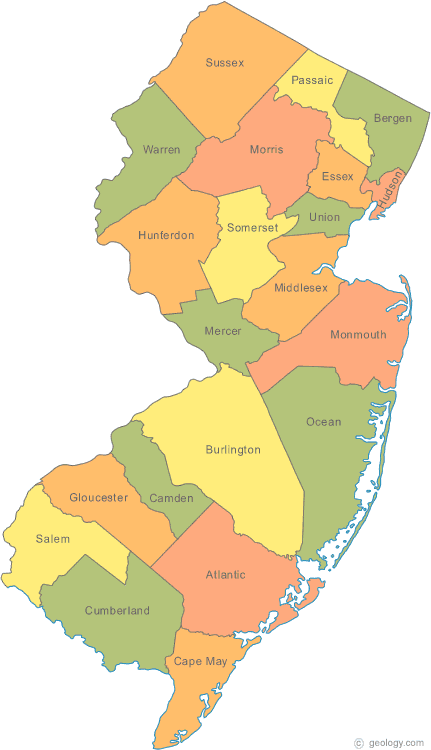 NEW JERSEY COUNTY REGION MAP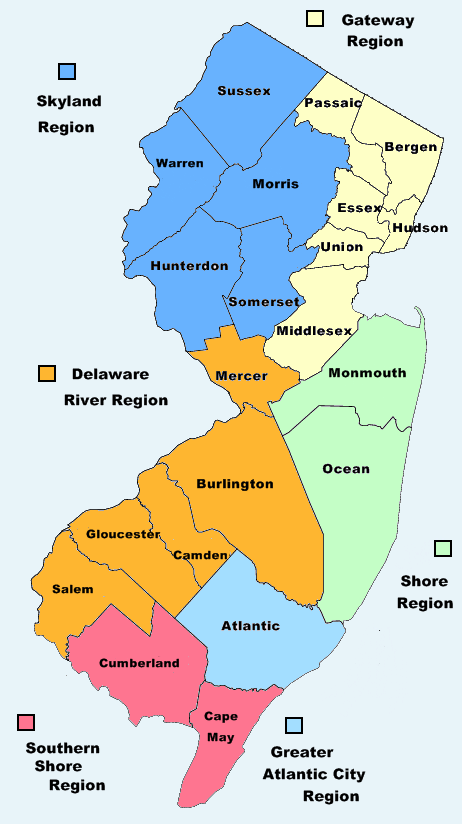 NEW JERSEY MAP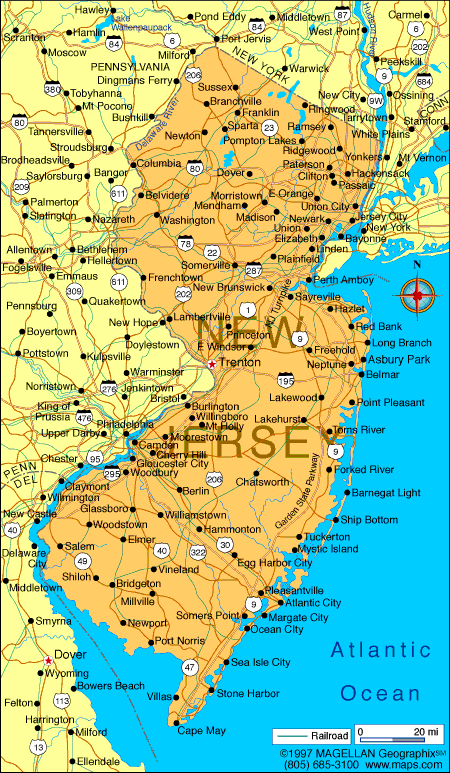 NEW JERSEY MAPS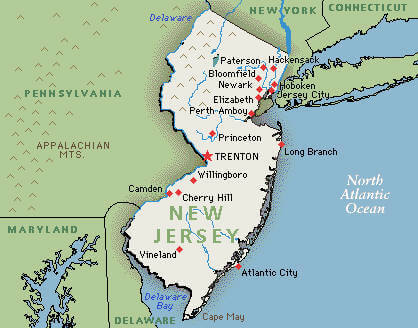 NEW JERSEY PHYSICAL MAP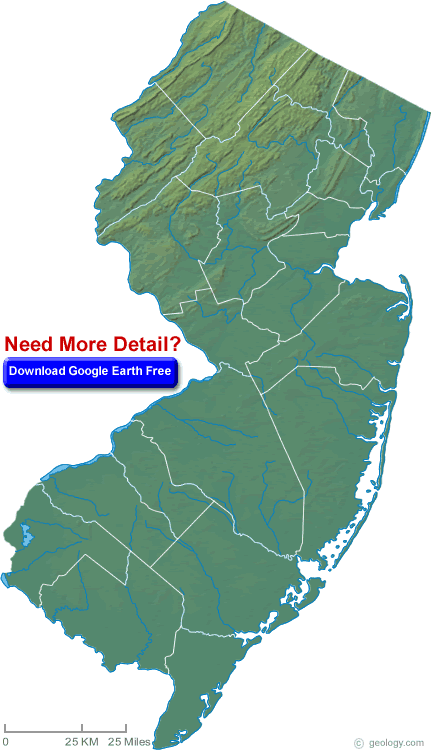 NEW JERSEY ROAD MAP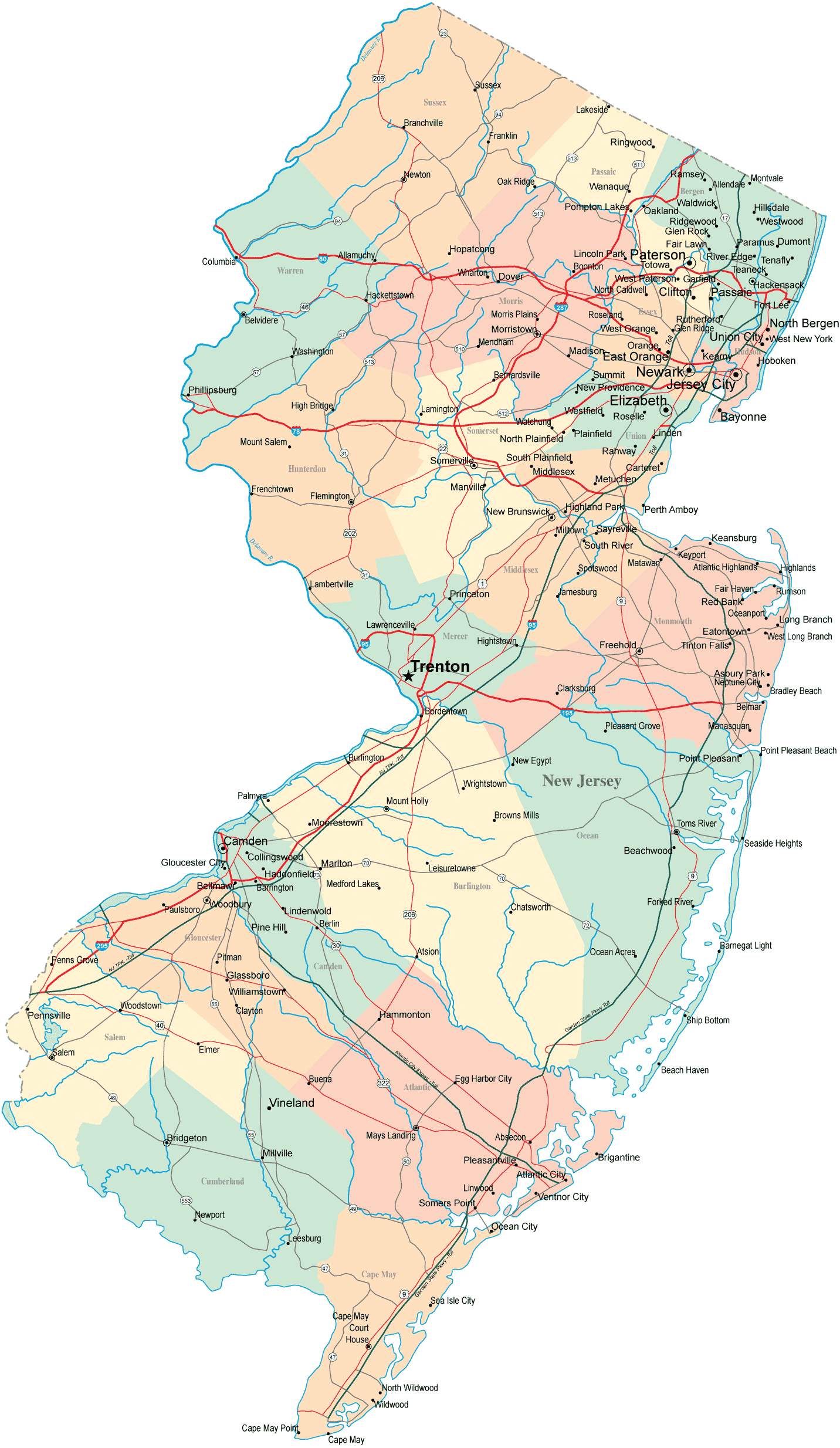 NEW JERSEY STATE MAP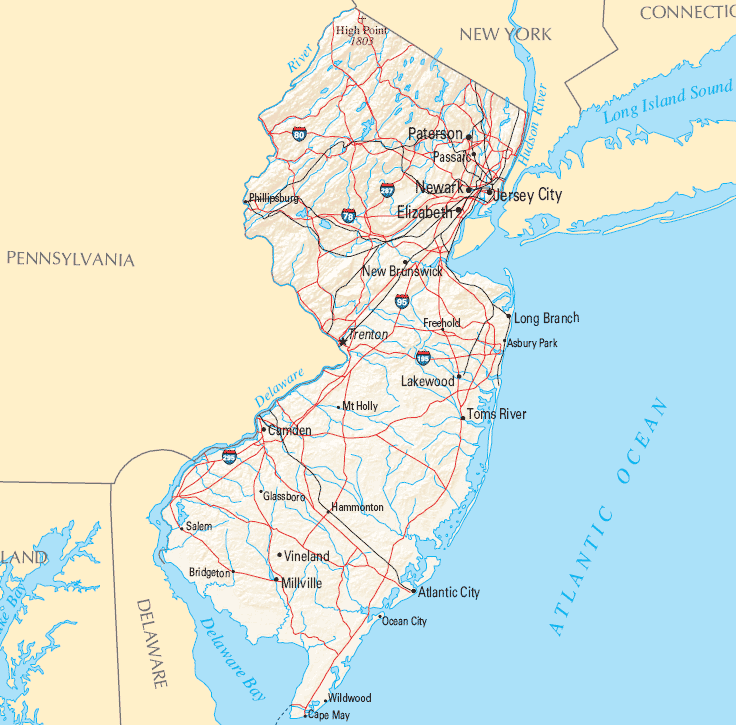 A collection of New Jersey Maps
Author:
Arif Cagrici