Where is located Spain on the Map
Spain is a country located in southwestern Europe, occupying the majority of the Iberian Peninsula. It is bordered by Portugal to the west, France to the northeast, and Andorra to the north. The country also includes the Balearic Islands in the Mediterranean Sea and the Canary Islands in the Atlantic Ocean. The capital city of Spain is Madrid, while other major cities include Barcelona, Valencia, Seville, and Malaga.
Welcome to WorldMap1's Spain map page, your ultimate guide to exploring one of the most vibrant and colorful countries in the world! Spain is a country of stunning architecture, beautiful beaches, and a rich cultural heritage that spans thousands of years. Whether you're planning a trip to Madrid to see the iconic Prado Museum and the Royal Palace, exploring the vibrant streets of Barcelona, or relaxing on the beaches of the Costa del Sol, our interactive map has everything you need to plan the trip of a lifetime.
A Traveler's Guide: The 10 Must-Visit Spots in Barcelona
Please subscribe on "World Guide" channnel on Youtube at
youtube.com/c/WorldGuide
Discover Madrid: Guide to the City's 10 Most Incredible Experiences
The capital of Spain is Madrid. Other main cities are Barcelona, Valencia and Seville. The country's population is around 47 million people.
What are some facts about Spain
Area: 505,990 km2 (195,360 sq mi)
Population: 47,325,360 (2022)
Population Density: 94/km2 (243.5/sq mi)
GDP (nominal): $1.389 trillion (2022 est)
GDP per capita: $29,198 (2022 est.)
Religions:
Christianity 75.2%
No religion 21.0%
Islam 3.3%
For more about Spain >>
map of spain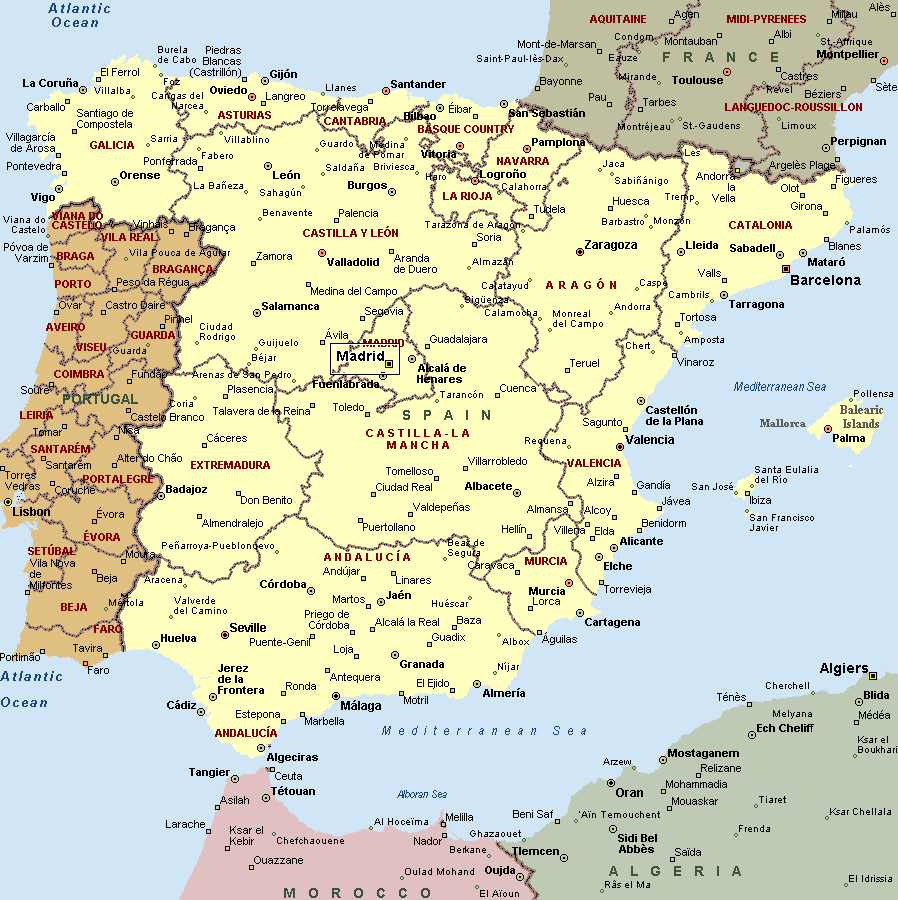 CITIES MAP OF SPAIN
Brief information about Spain
Spain is a country located in southwestern Europe, known for its rich history, stunning architecture, and beautiful beaches. The country has a population of over 46 million people and is divided into 17 autonomous regions, each with its own distinct character and culture.
Area:
505,990 km²
Population:
Approximately 46.8 million people
Capital city:
Madrid
Official language:
Spanish
Ethnic groups:
Spanish (89.3%), Other (10.7%)
Religion:
Christianity is the largest religion (about 67% Roman Catholic, 2% Protestant), followed by No religion (about 27%)
Government:
Unitary parliamentary constitutional monarchy
Currency:
Euro (EUR)
A Collection of Spain Maps and Spain Satellite Images
map of spain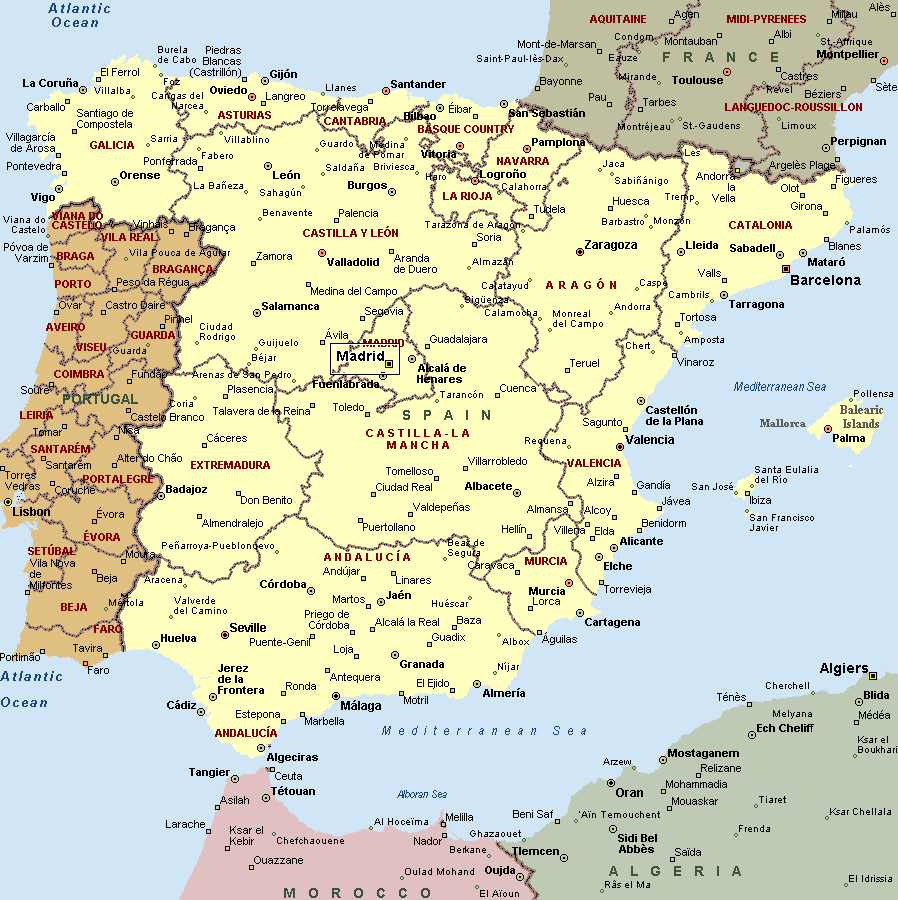 where is spain in the world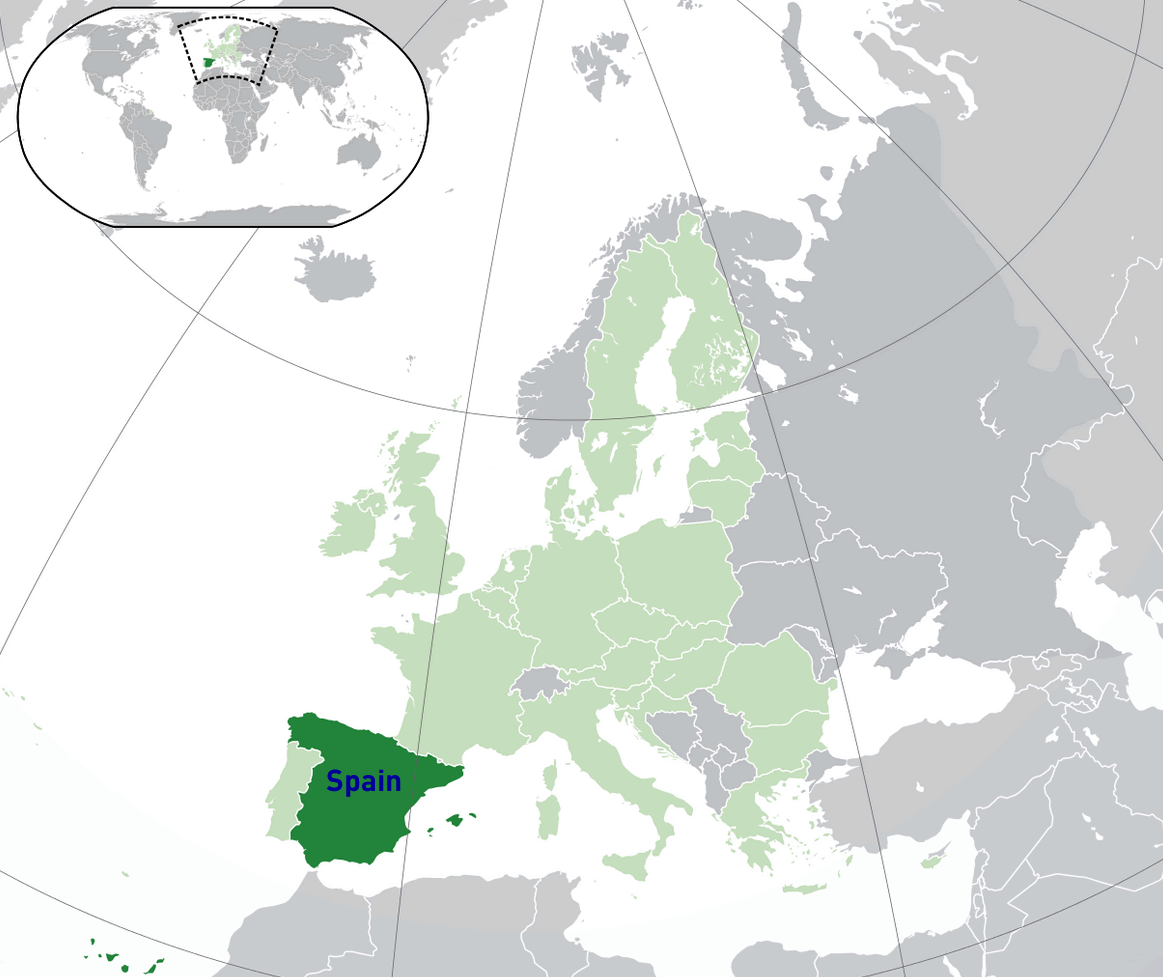 spain location map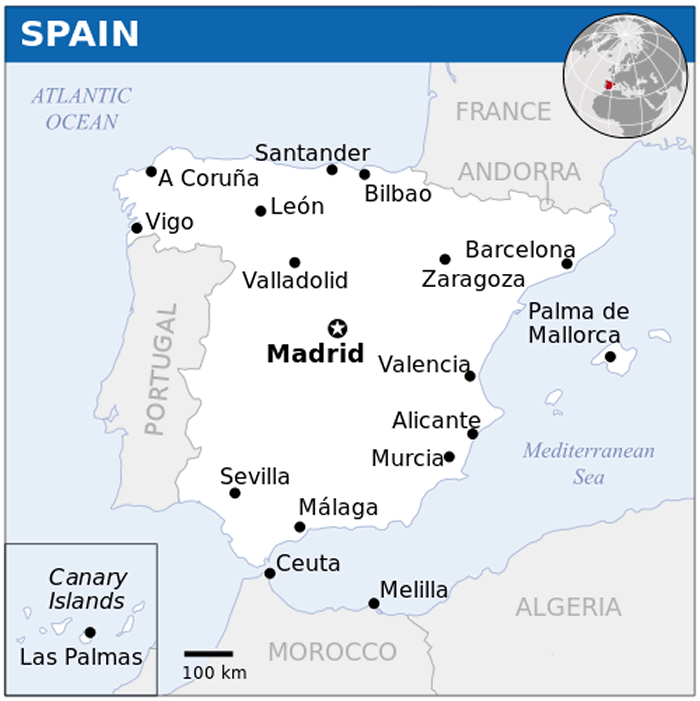 cities map of spain
city map of spain
detailed physical map of spain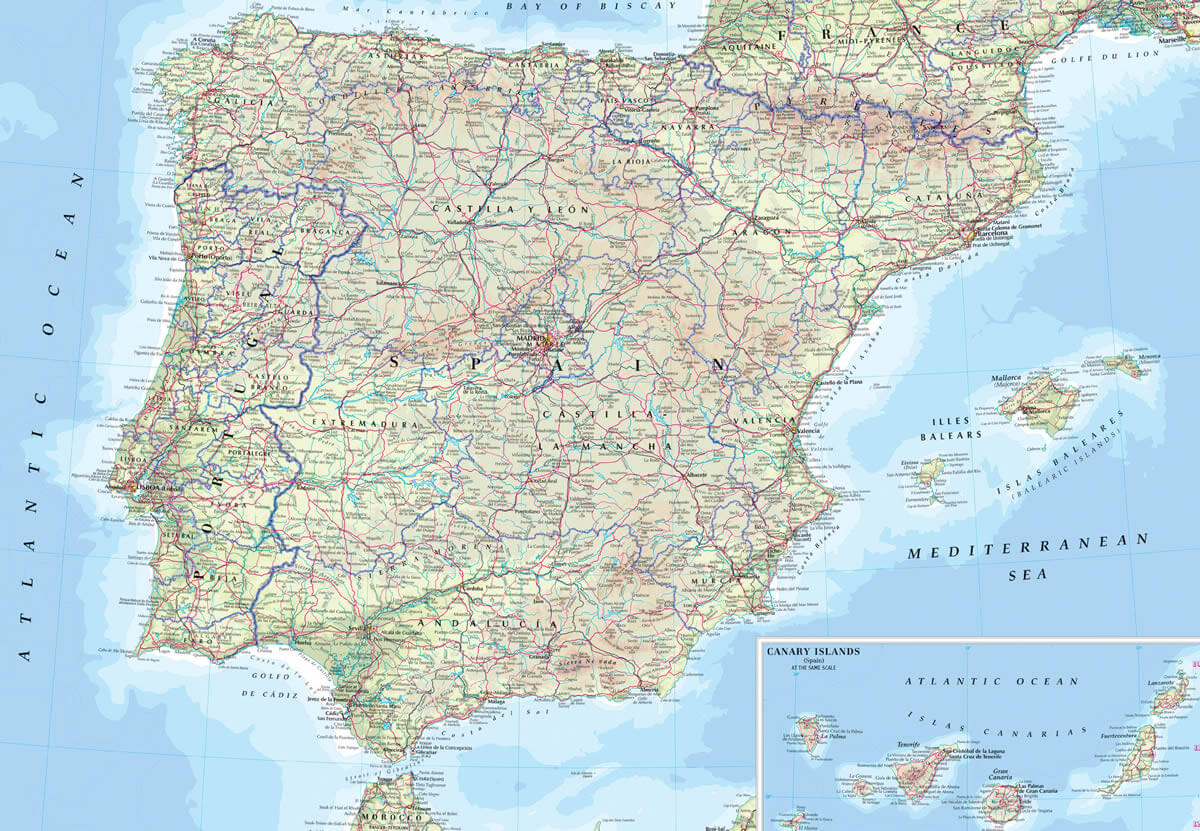 large map of spain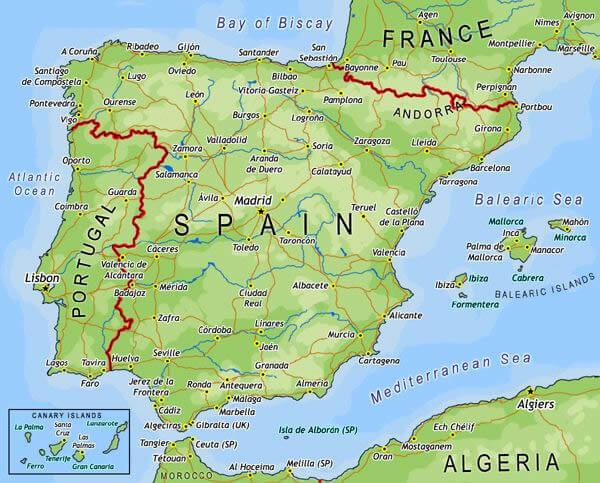 map of spain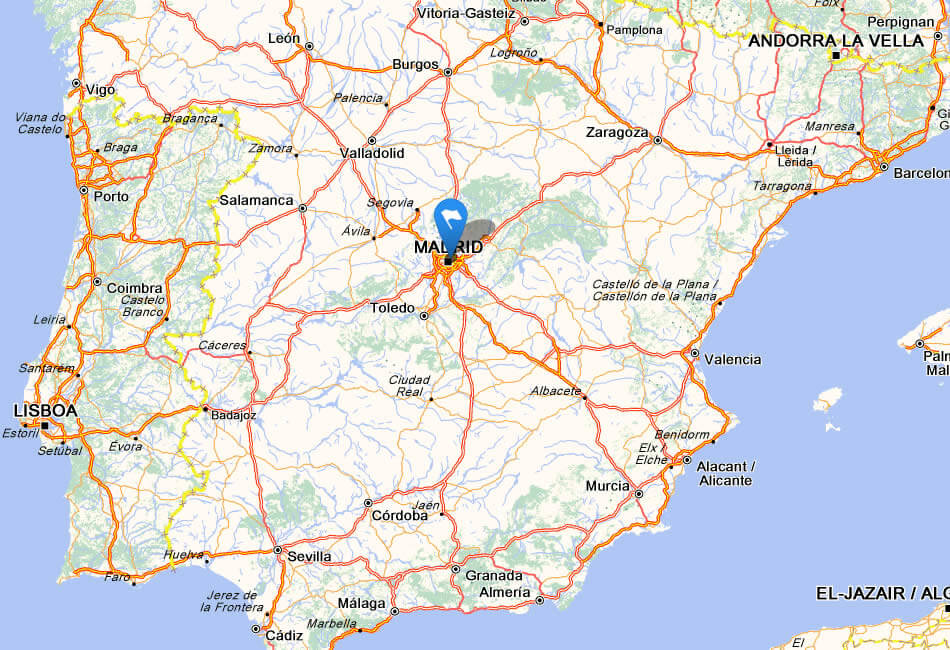 map spain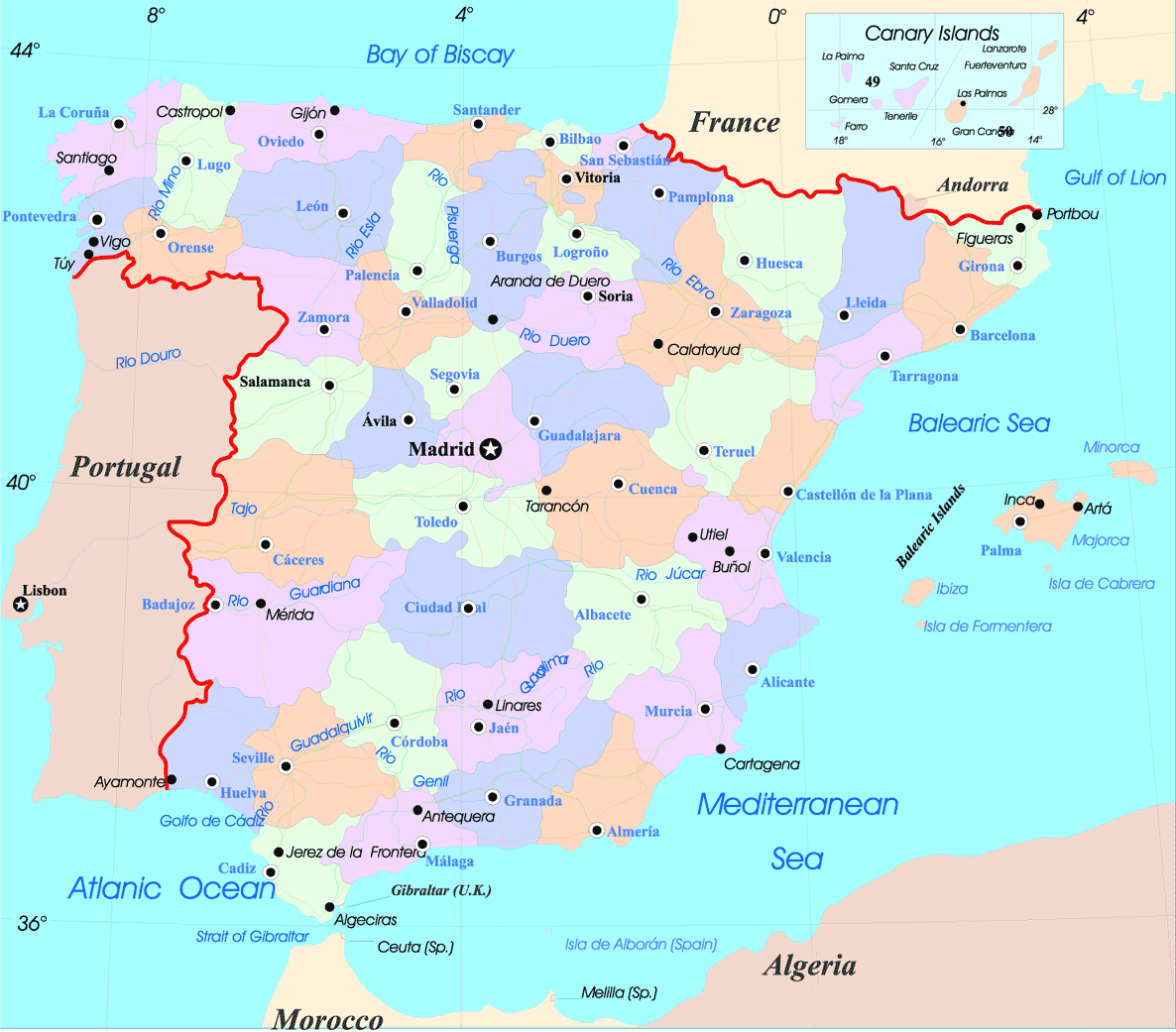 physical map of spain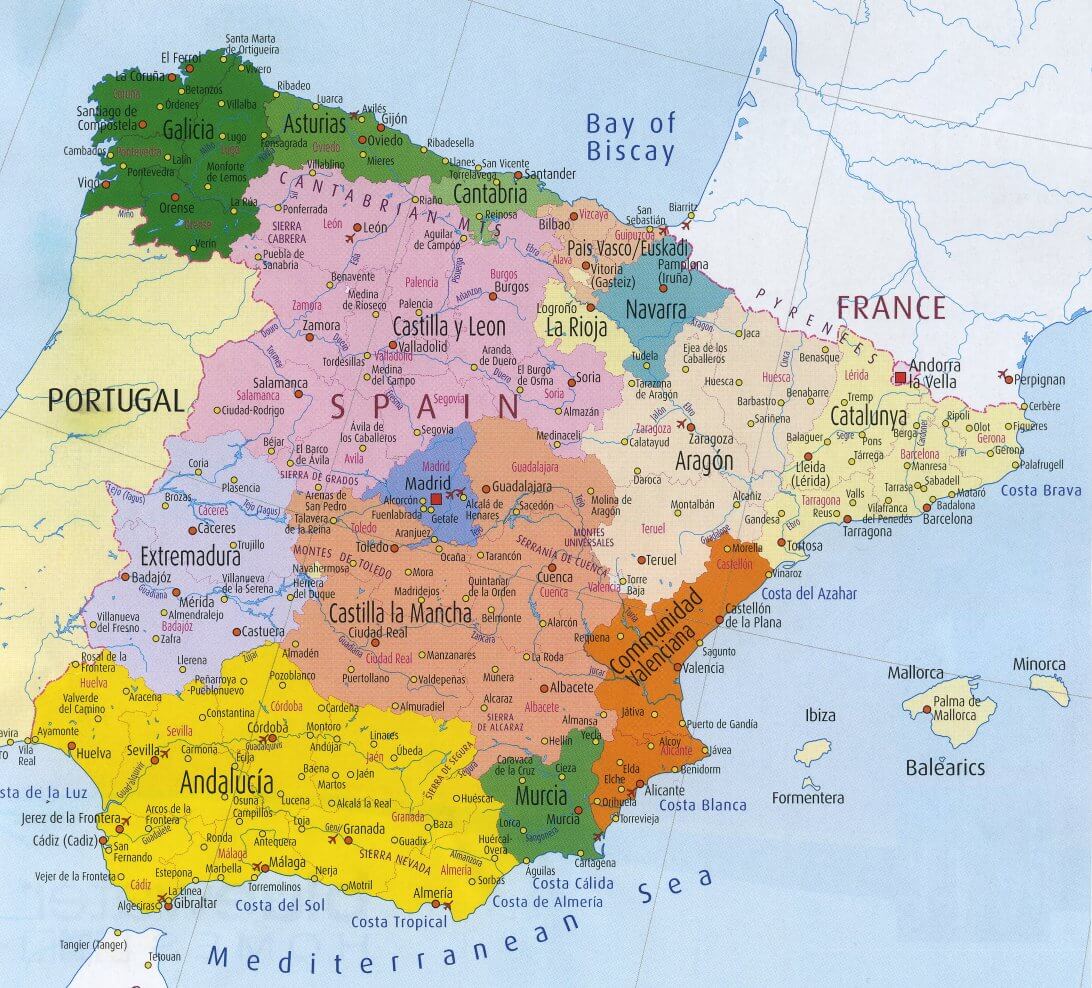 spain map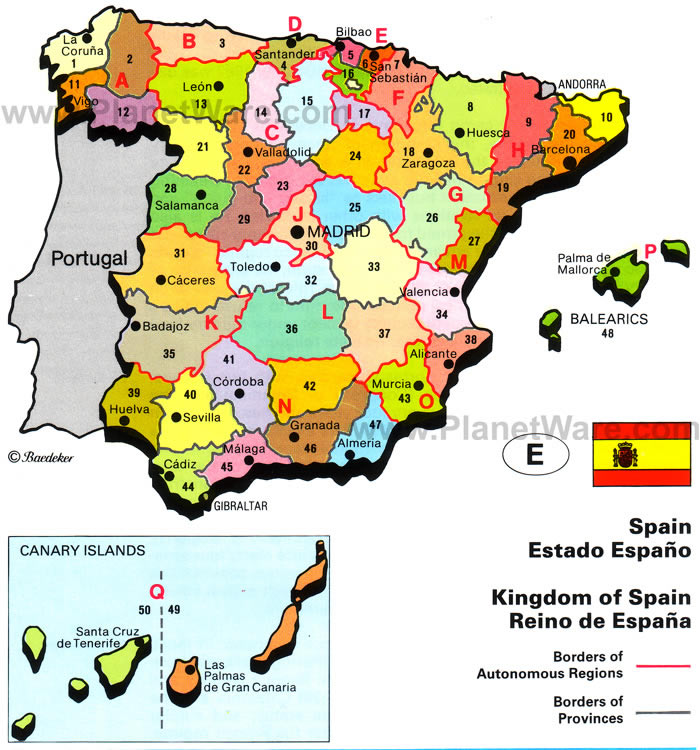 spain physical map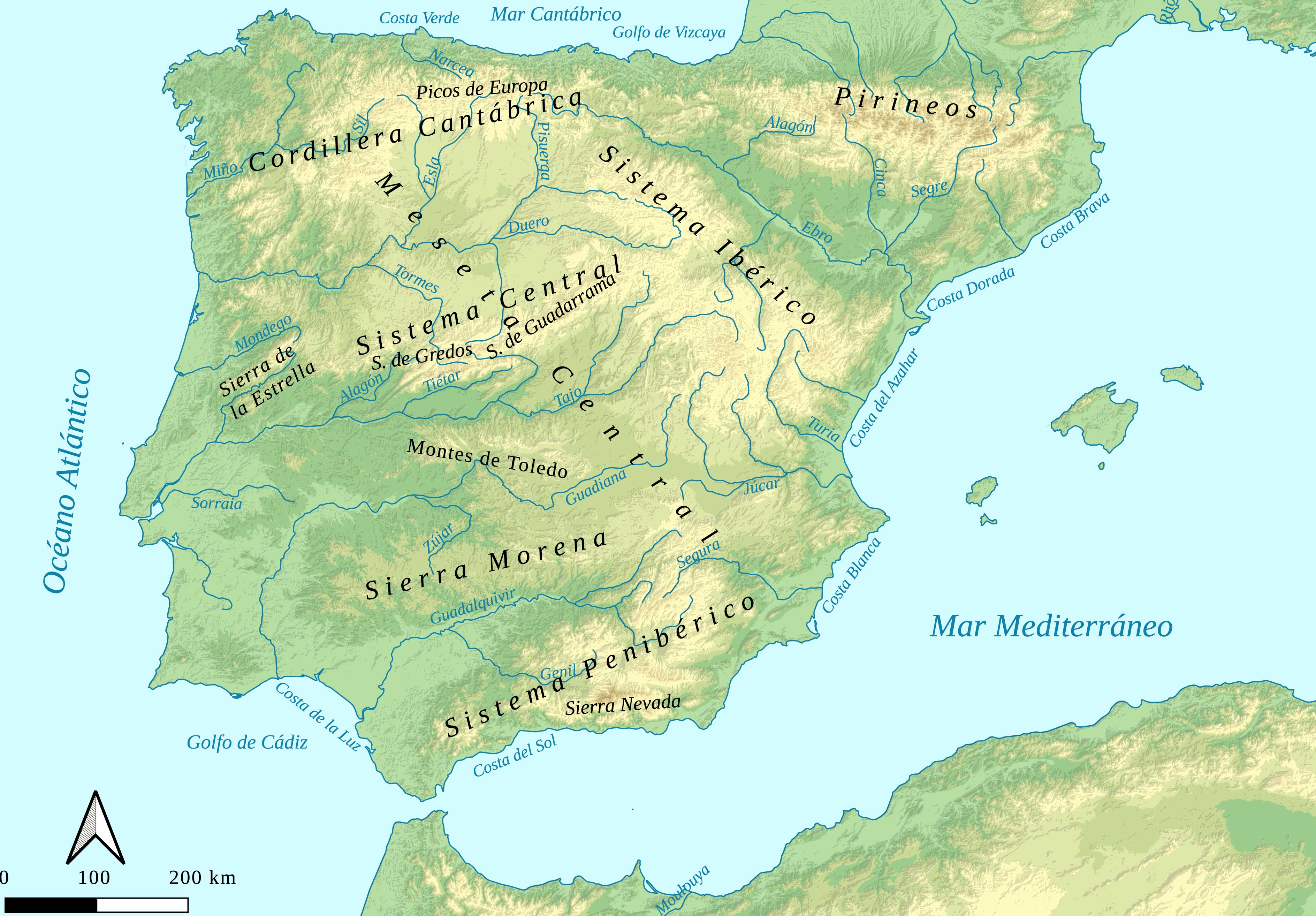 spain political map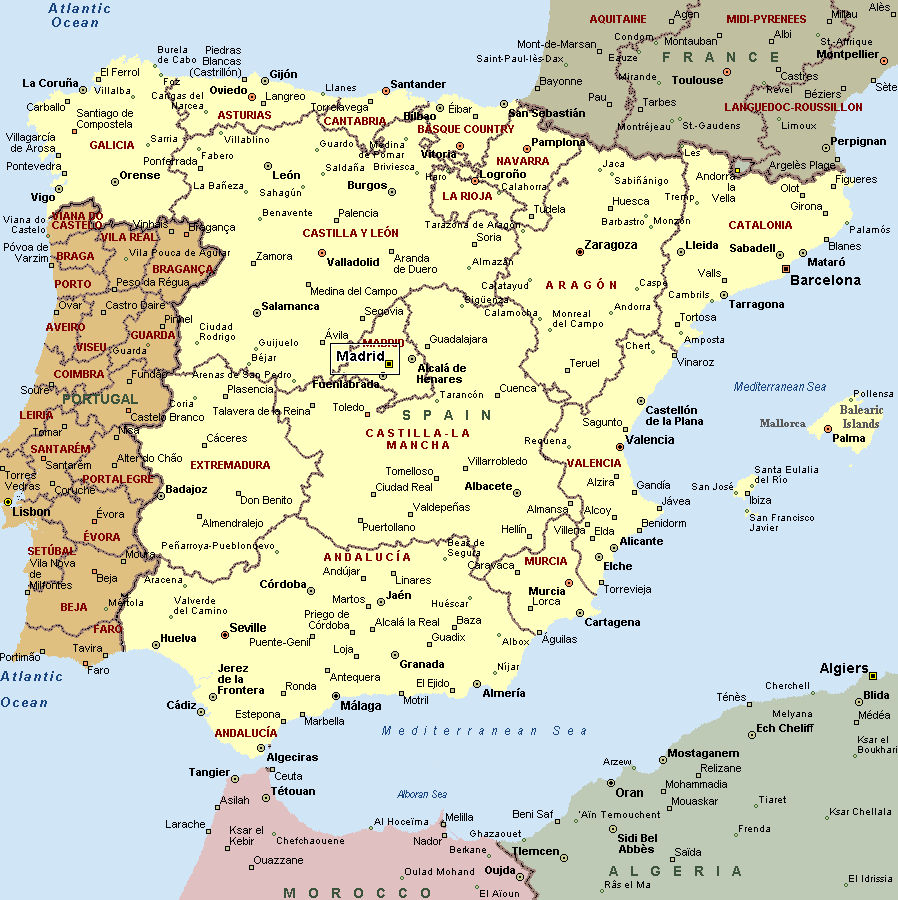 spain cities map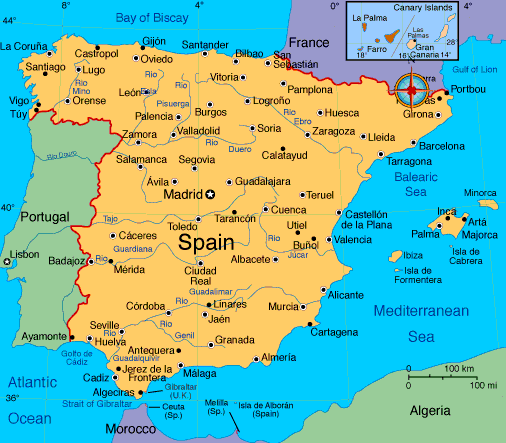 spain industry map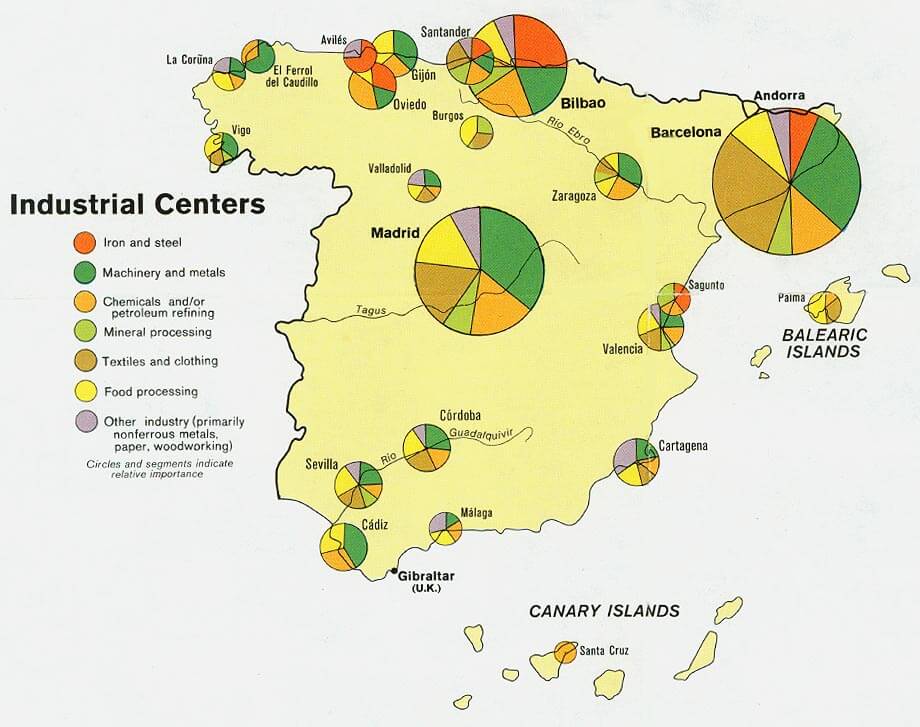 spain map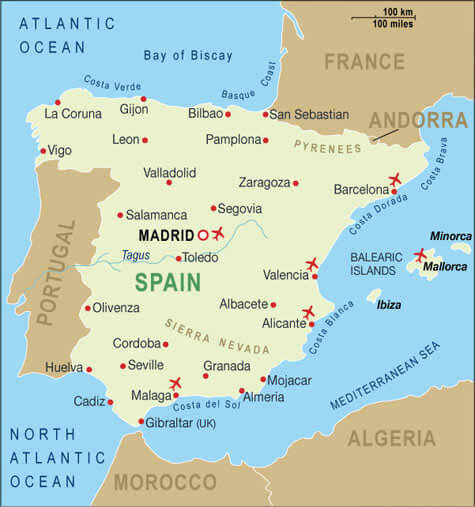 spain map europe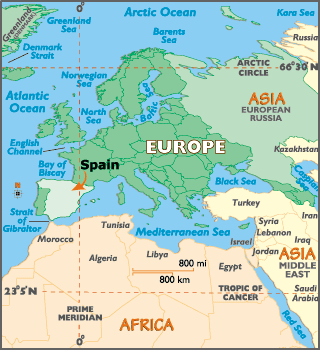 spain physcial map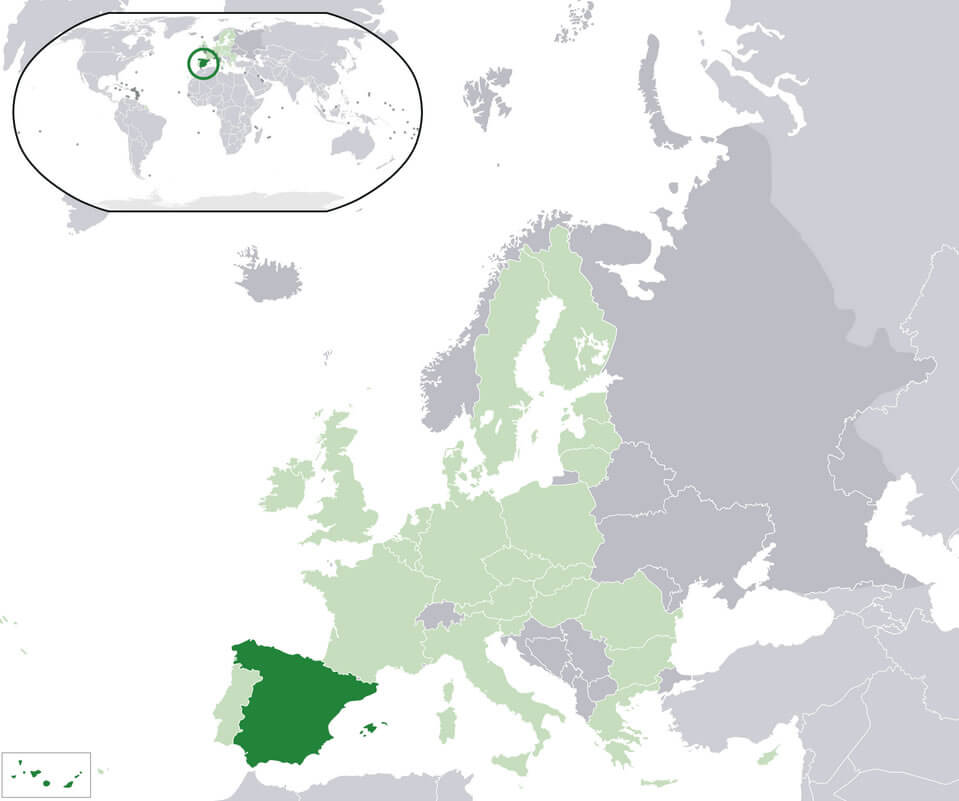 spain population map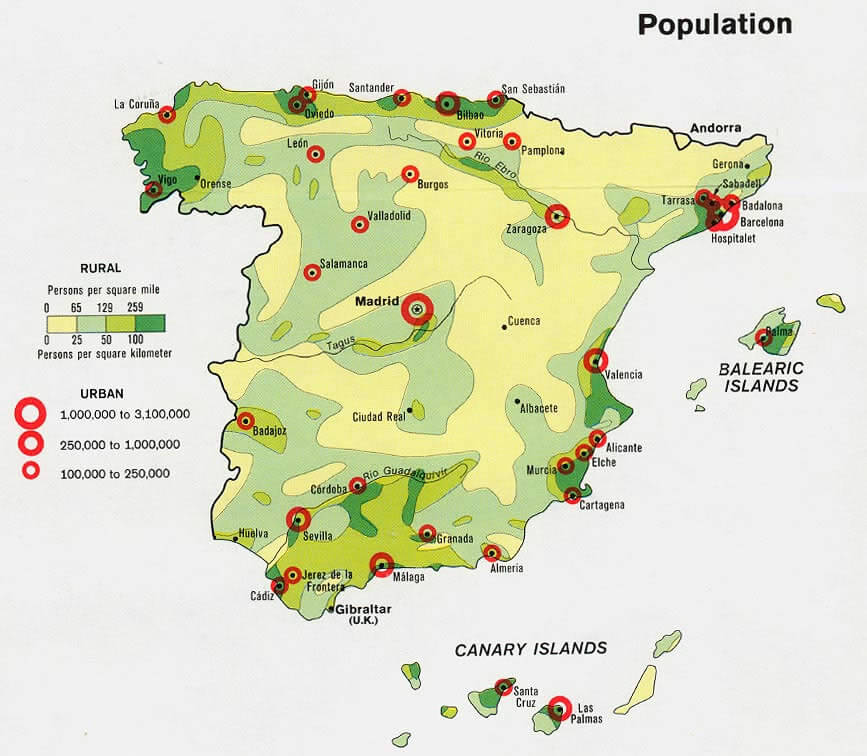 spain provinces map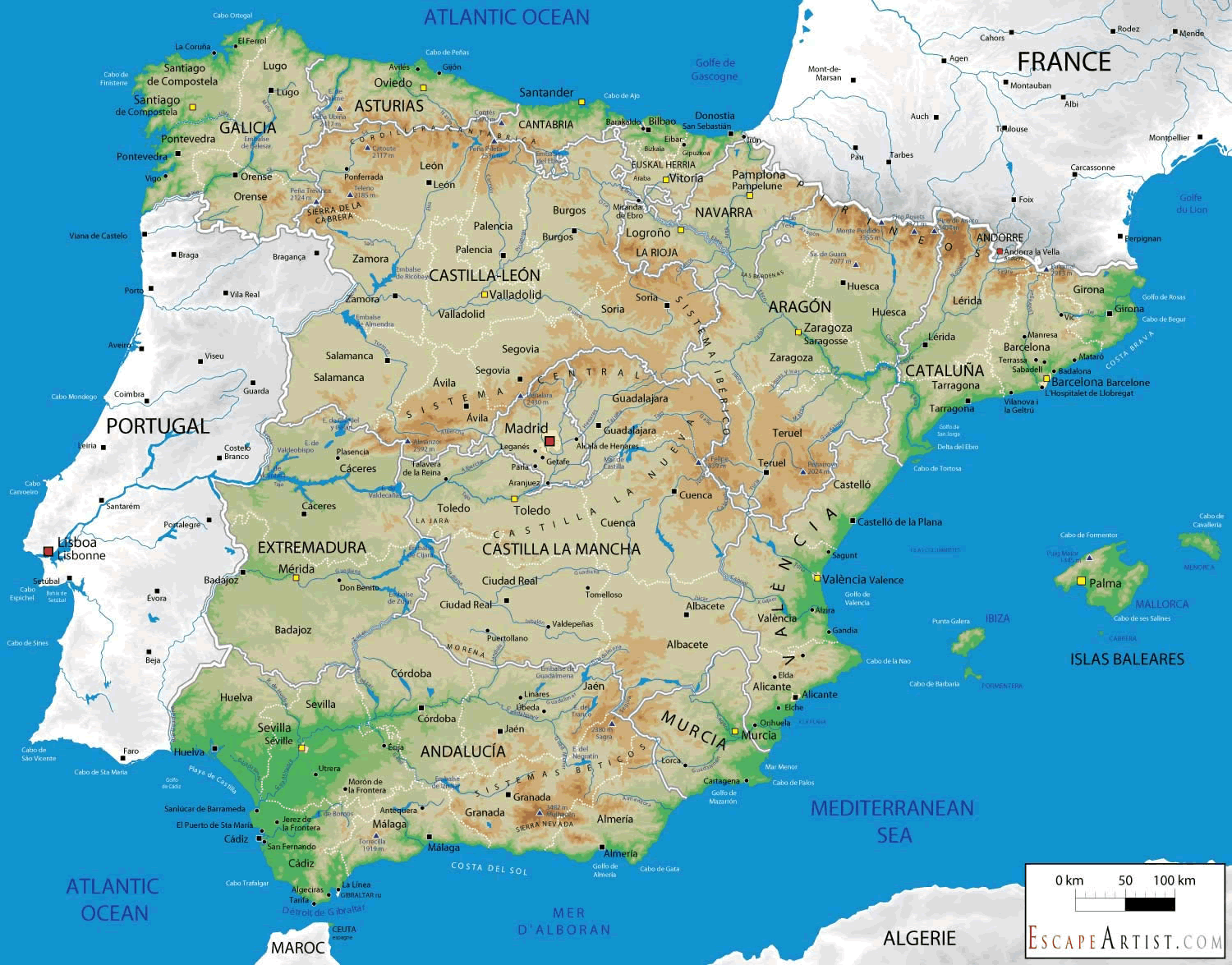 Spain Earth Map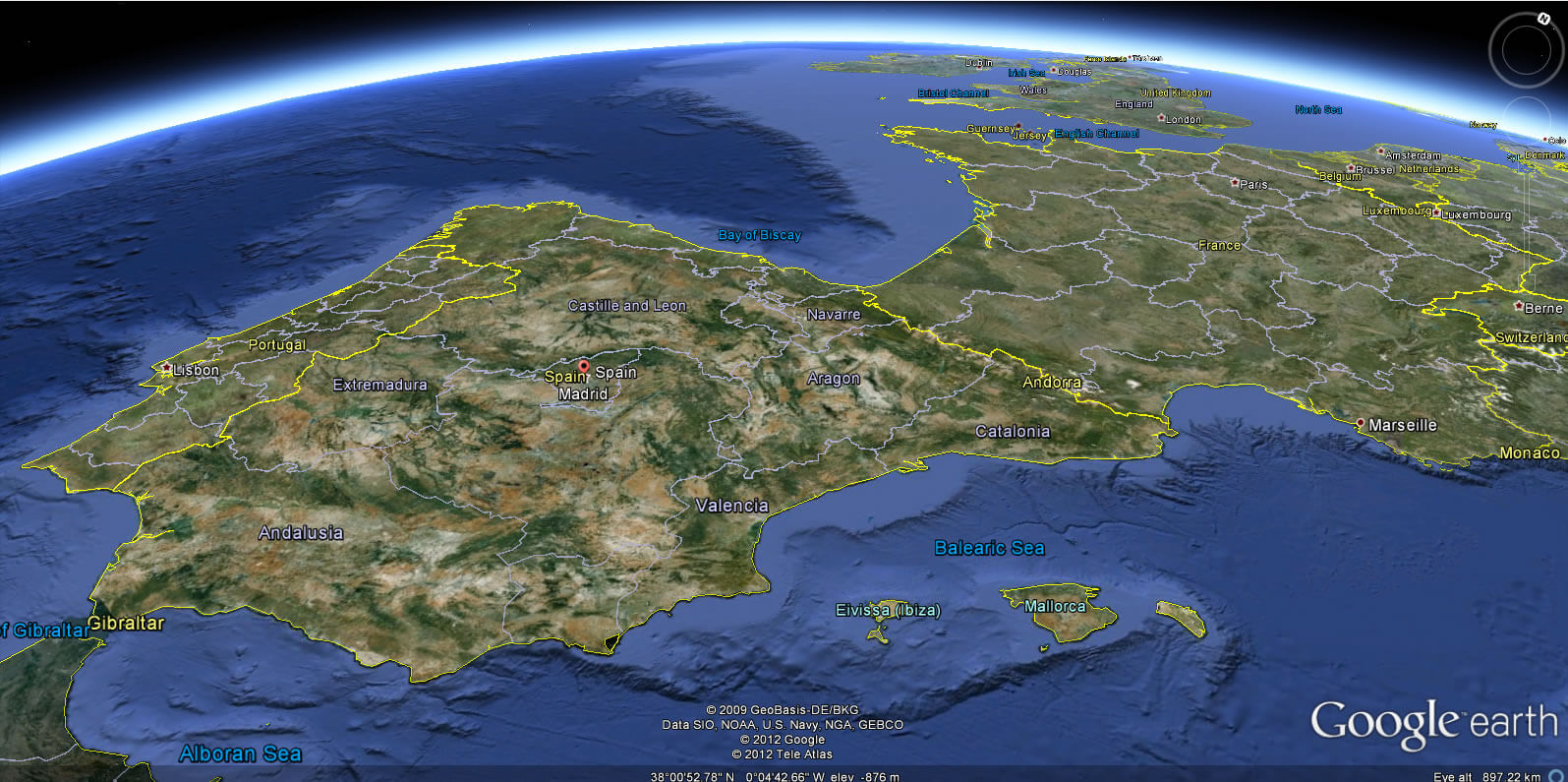 Author:
Arif Cagrici