Capital : Tbilisi
Population : 4,469,200
GDP : $14.347 billion
Per Capita : $3,210
Calling Code : +995
Jobless Rate : 15.10%
Time Zone : +4
Where is located Georgia on the Map
Georgia (Country): This country is located at the intersection of Eastern Europe and Western Asia. It's bounded to the west by the Black Sea, to the north by Russia, to the south by Turkey and Armenia, and to the southeast by Azerbaijan. The capital and largest city is Tbilisi.
Concurrently, journey through the crossroads of Eastern Europe and Western Asia, exploring the country of Georgia. Uncover a land rich with cultural heritage, bordered by Russia, Azerbaijan, Armenia, and Turkey, with the Black Sea lining its western edge. Dive into the topography of this diverse landscape, with soaring mountains, verdant vineyards, and bustling cities like Tbilisi.
For more about Georgia >>
MAP OF GEORGIA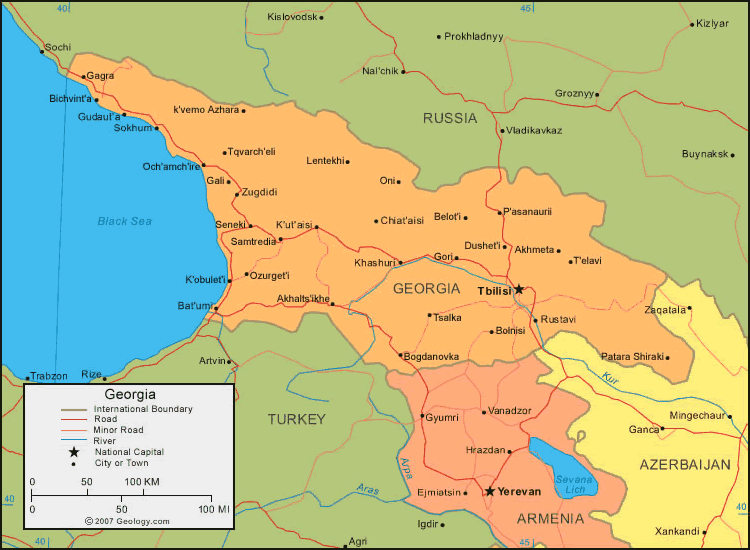 GEORGIA MAP
Brief information about Georgia
Georgia is a country located at the crossroads of Eastern Europe and Western Asia. Its geographical coordinates place it within the Caucasus region. The country is bordered by the Black Sea to the west, Russia to the north, Turkey and Armenia to the south, and Azerbaijan to the southeast. Its capital and largest city is Tbilisi.
Area:
Georgia spans an area of approximately 69,700 square kilometers or about 26,900 square miles, making it slightly smaller than the U.S. state of South Carolina.
Population:
As of my last training cut-off in September 2021, Georgia has an estimated population of around 3.7 million people.
Demographics:
The ethnic composition of Georgia is quite diverse. The majority are ethnic Georgians, making up about 86.8% of the population. Other significant ethnic groups include Azerbaijanis (6.2%), Armenians (4.5%), and Russians (0.7%). The official language is Georgian, and the dominant religion is Eastern Orthodox Christianity, practiced by approximately 83.4% of the population.
History:
Georgia's history is rich and complex, having been part of several major empires, including the Roman, Byzantine, and Ottoman Empires, and later the Russian Empire and Soviet Union. It declared its independence from the Soviet Union in 1991. The country has faced ongoing territorial disputes with Russia over the breakaway regions of Abkhazia and South Ossetia.
Economy:
Georgia has a mixed economy, with tourism, agriculture, mining, and manufacturing as significant sectors. It is known for its production of wine and various agricultural products like hazelnuts and citrus fruits. Georgia has been reforming its economy since independence and has made significant progress in reducing corruption and improving the business environment. According to the World Bank's Ease of Doing Business index, Georgia was ranked 7th out of 190 countries as of 2020. The country's GDP was about $15.1 billion in 2019.
A Collection of Georgia Maps and Georgia Satellite Images
MAP OF GEORGIA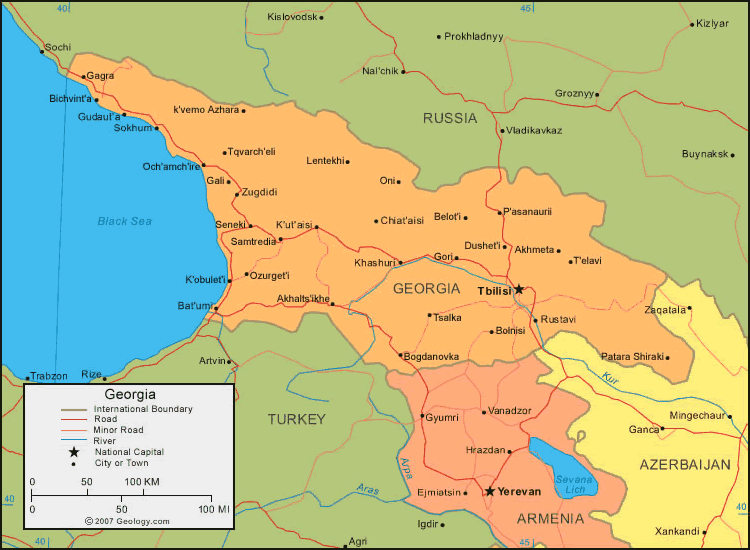 GEORGIA LOCATION MAP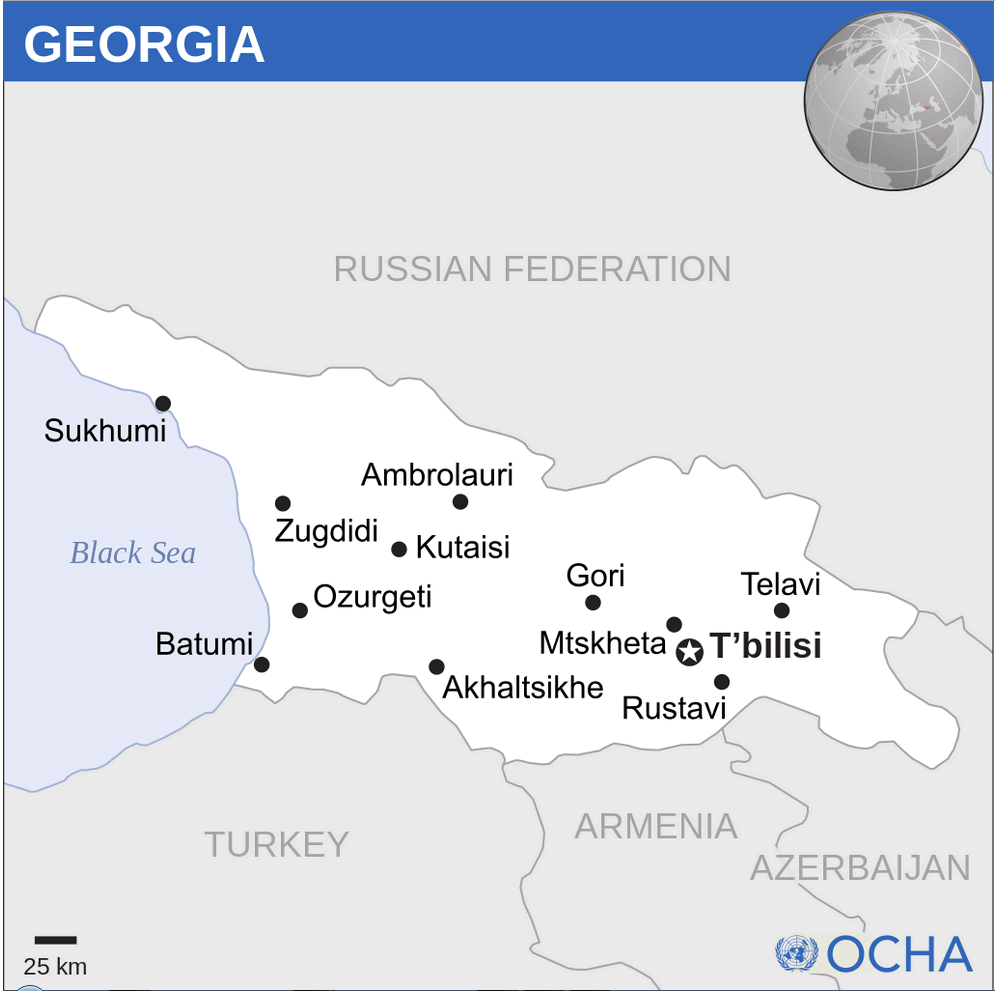 WHERE IS GEORGIA IN THE WORLD
GEORGIA MAP
GEORGIA MAP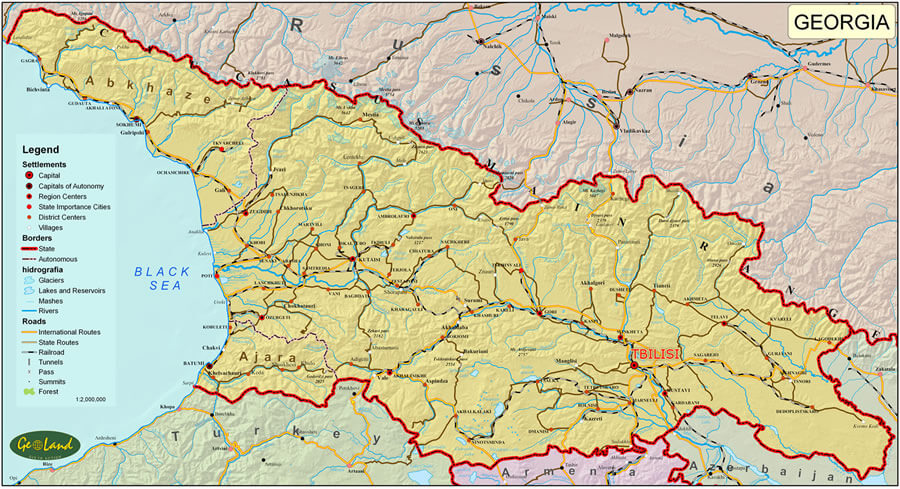 GEORGIA PHYSICAL MAP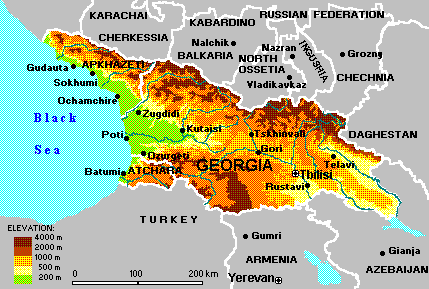 GEORGIA POLITICAL MAP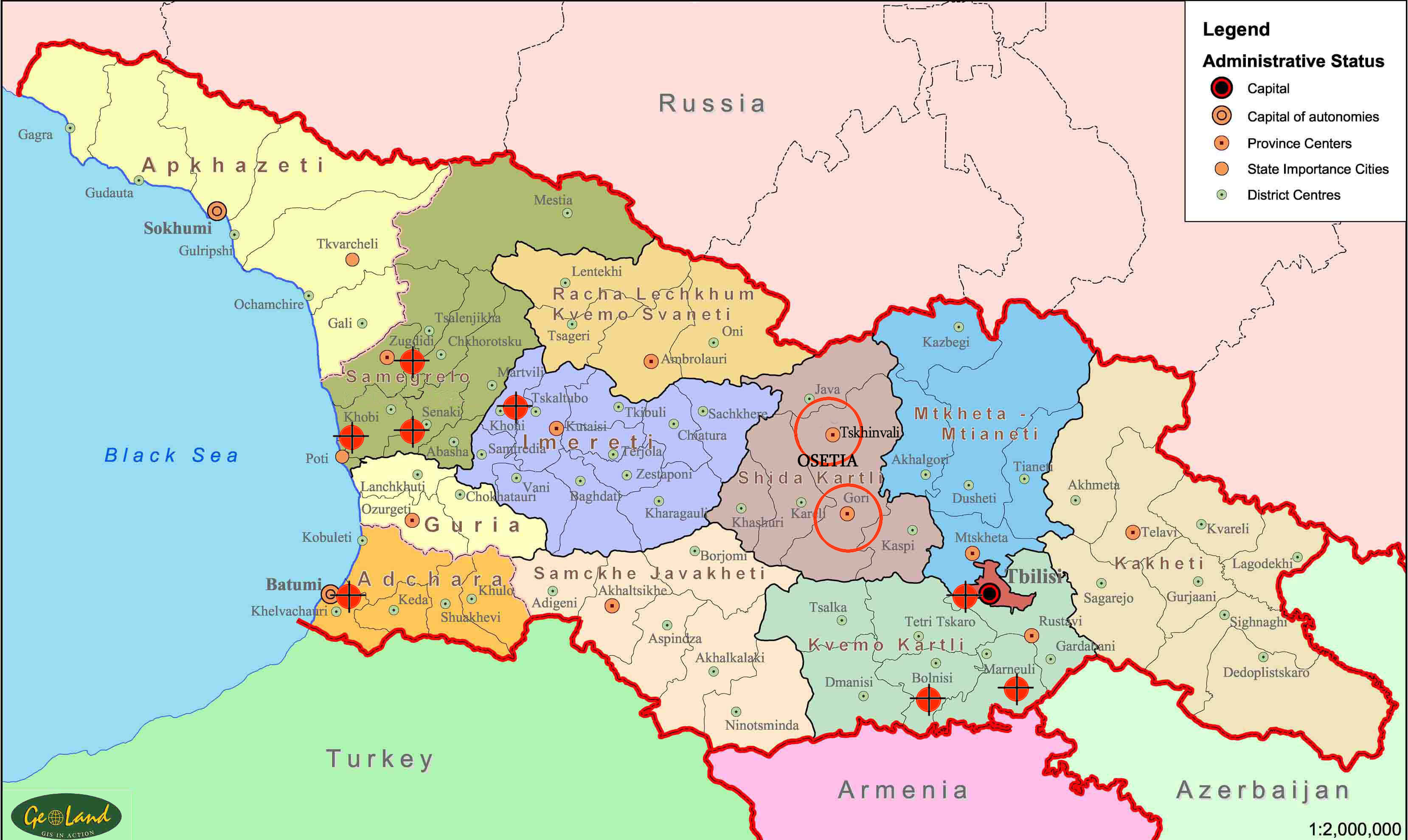 GEORGIA DETAILED MAP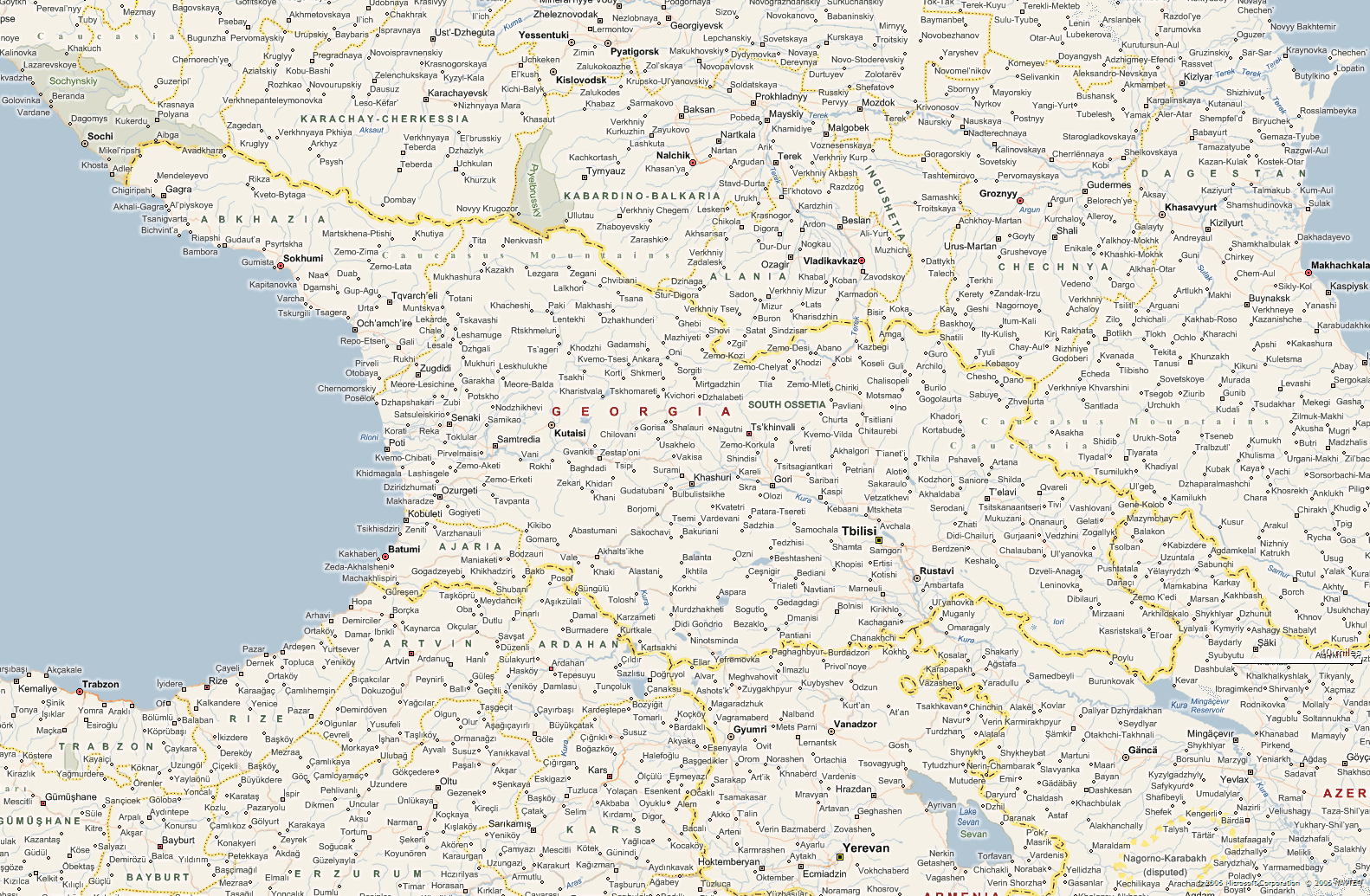 GEORGIA MAP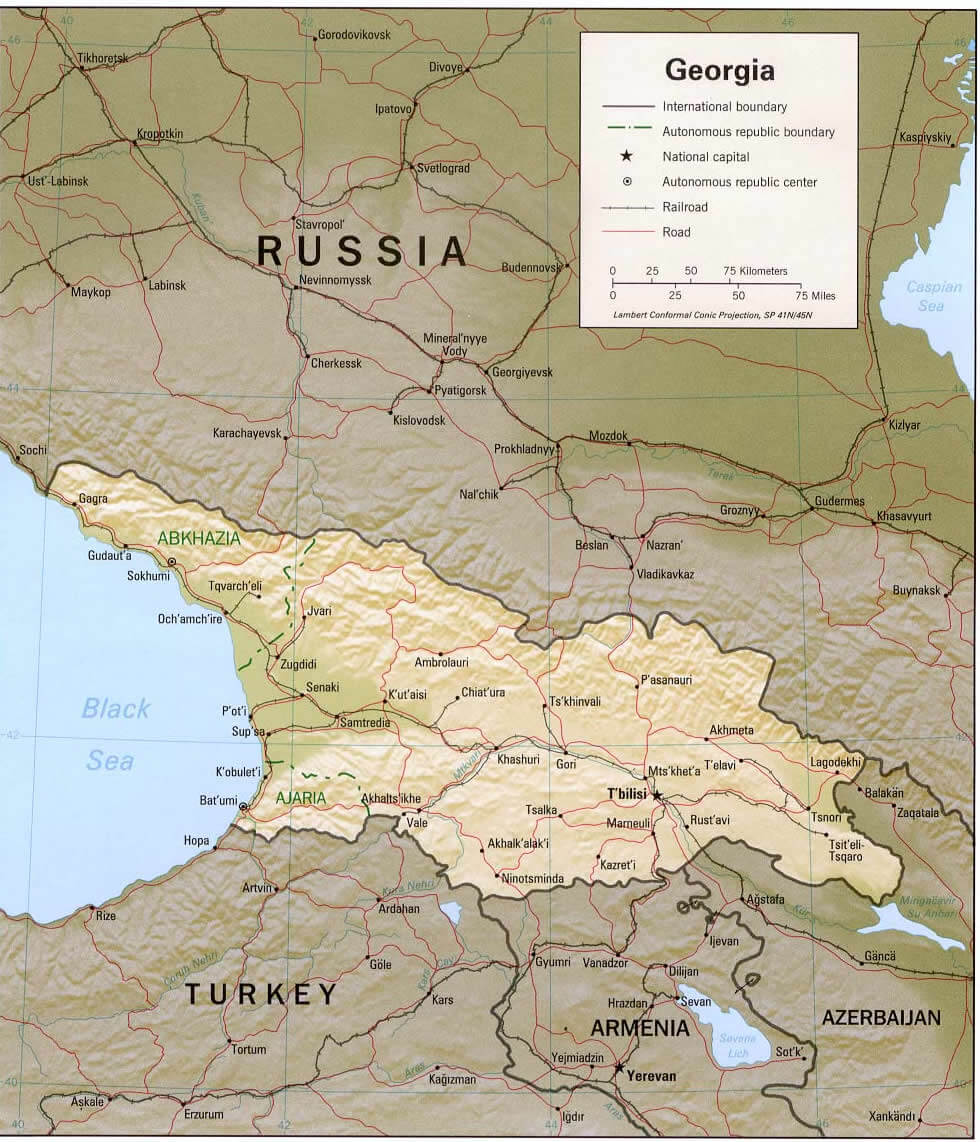 GEORGIA PHYSICAL MAP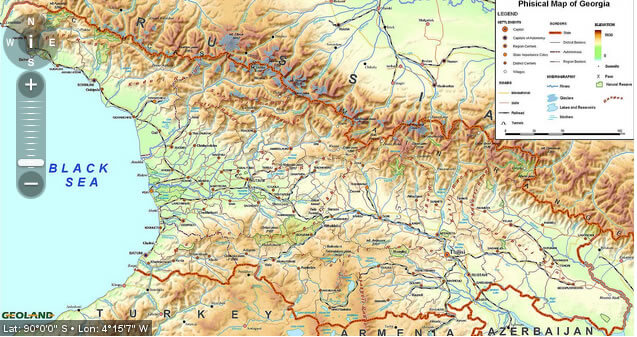 GEORGIA POLITICAL MAP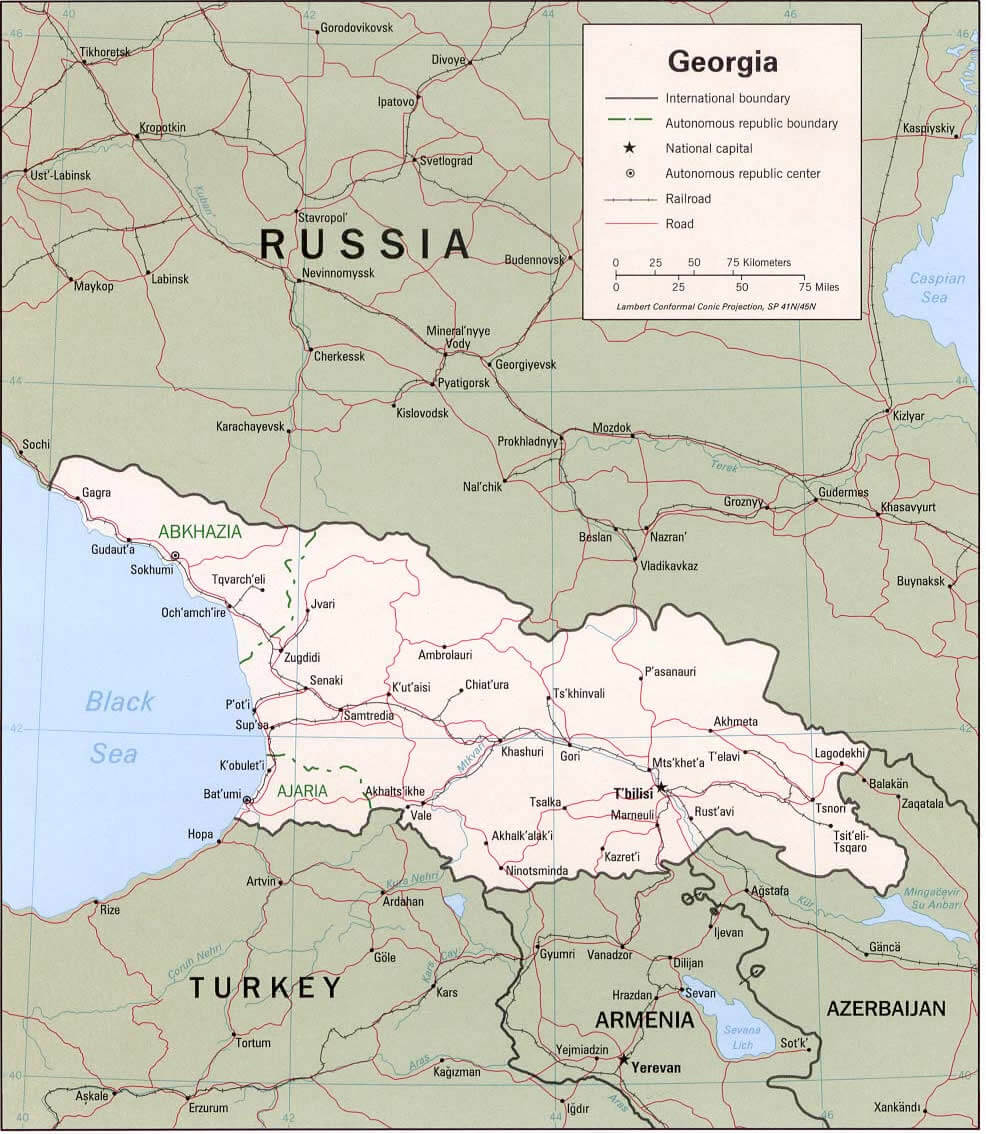 GEORGIA REGIONS MAP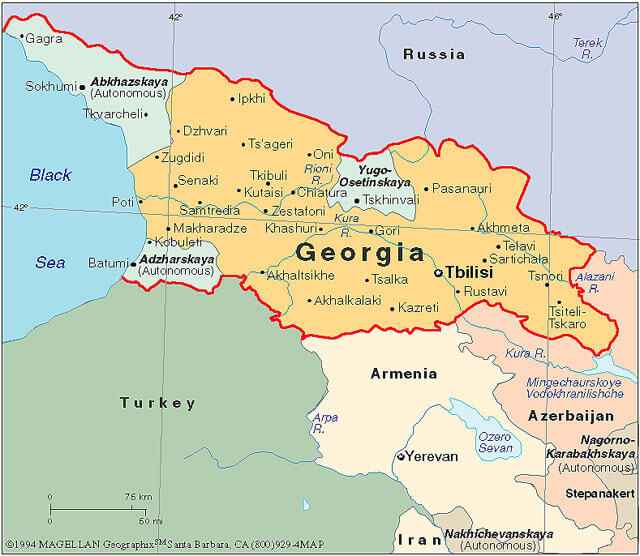 MAP GEORGIA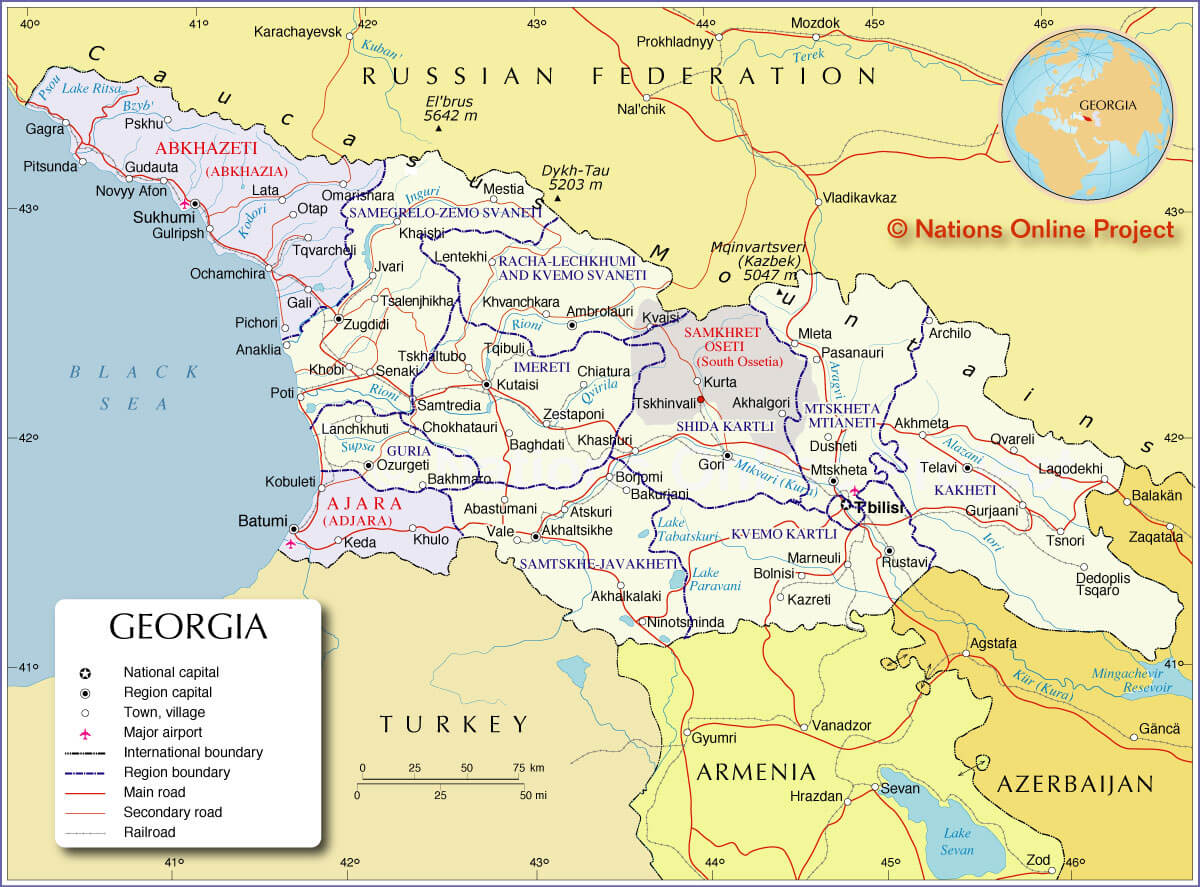 MAP OF GEORGIA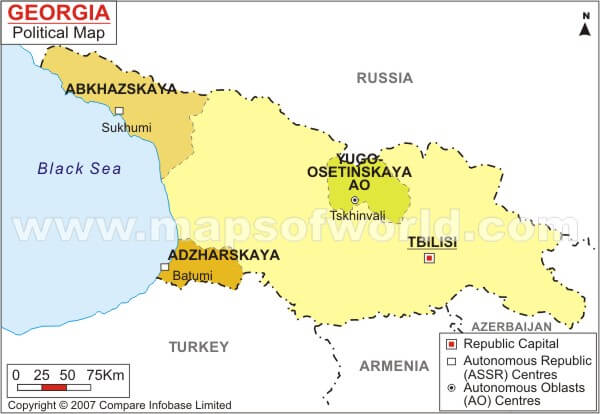 MAPS OF GEORGIA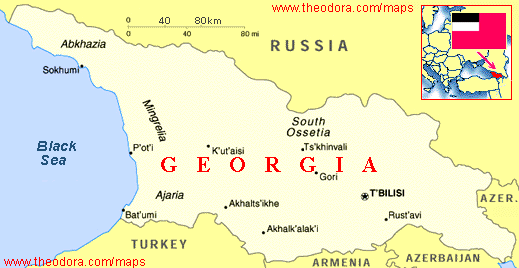 POLITICAL MAP OF GEORGIA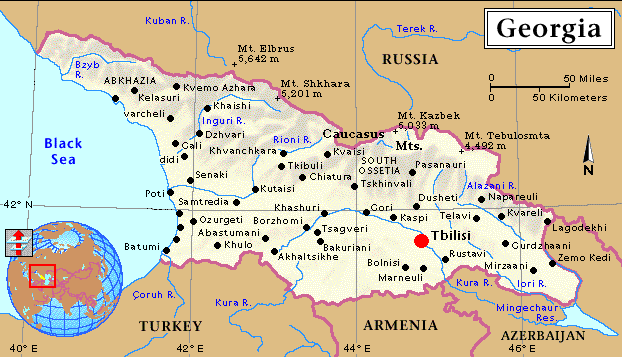 GEORGIA EARTH MAP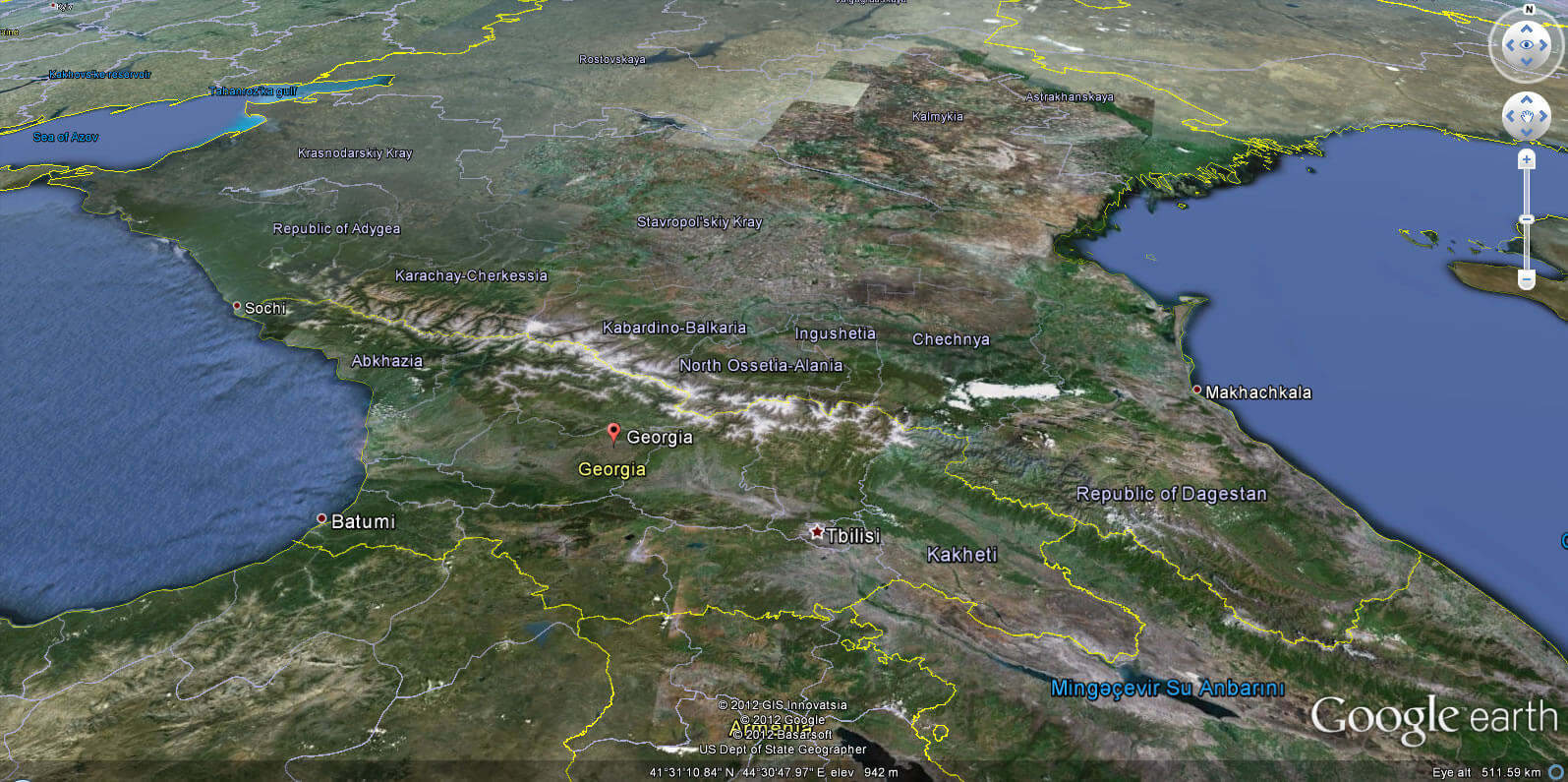 Author:
Arif Cagrici