Capital : Reykjavík
Population : 320,060
GDP : $14.048 billion
Per Capita : $43,088
Calling Code : +354
Jobless Rate : 5.70%
Time Zone : +0
Where is located Iceland on the Map
Iceland is located in the North Atlantic Ocean, just south of the Arctic Circle. Here are some key geographical highlights related to its location:
Northwest of the United Kingdom: Iceland is approximately 800 kilometers (or about 500 miles) northwest of Scotland, in the United Kingdom.
East of Greenland: It is about 280 kilometers (or roughly 175 miles) east of Greenland, which is the largest island in the world.
Between North America and Europe: Geologically, Iceland straddles the Mid-Atlantic Ridge, where the North American and Eurasian tectonic plates meet. This gives Iceland its unique volcanic and geothermal characteristics.
North of the Equator: Like all Nordic countries, Iceland is located in the Northern Hemisphere.
Reykjavik, which is on the country's southwestern coast, is the capital and largest city of Iceland. The country is known for its stunning natural beauty, including waterfalls, geysers, volcanoes, and hot springs.
For more about Iceland >>
MAP OF ICELAND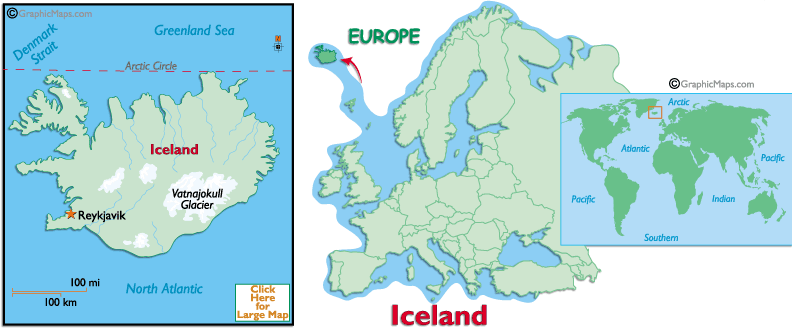 CITIES MAP OF ICELAND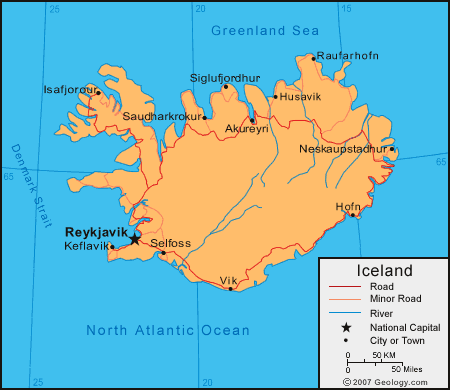 Brief information about Iceland
Iceland is a Nordic island country located in the North Atlantic Ocean. Here's a brief overview:
Geography and Climate:
Known as the 'Land of Fire and Ice', Iceland is famed for its stark contrasts in landscape - from active volcanoes, geothermal springs, and lava fields to majestic glaciers and ice caves. Despite its name and northern location, the climate is milder than expected due to the Gulf Stream, though it can be highly changeable.
Population and Language:
As of my last knowledge cutoff in September 2021, Iceland had a population of about 370,000, making it one of the least populated countries in the world. The official language is Icelandic.
History:
Iceland has a rich history filled with tales of Vikings and sagas. Settled by Norsemen from Scandinavia in the 9th century, Iceland was independent for centuries before coming under Norwegian and later Danish rule. It regained sovereignty in 1918 and became an independent republic in 1944.
Economy:
The economy is diversified across various sectors, including fishing, renewable energy, tourism, manufacturing, and services. Despite its small size, Iceland is one of the wealthiest and most developed countries in the world.
Culture:
Icelandic culture is deeply rooted in ancient Norse traditions, though modern influences are also apparent. Iceland is known for its literary heritage, music, visual arts, and unique events like the midnight sun during the summer months. The country also has a high level of civic engagement and is famous for gender equality.
Politics:
Iceland is a parliamentary constitutional republic. The political system is characterized by a division of power between the executive, legislative, and judicial branches of government.
A Collection of Iceland Maps and Iceland Satellite Images
MAP OF ICELAND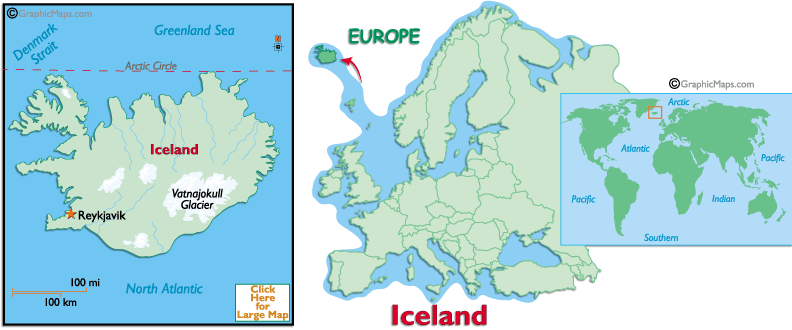 WHERE IS ICELAND IN THE WORLD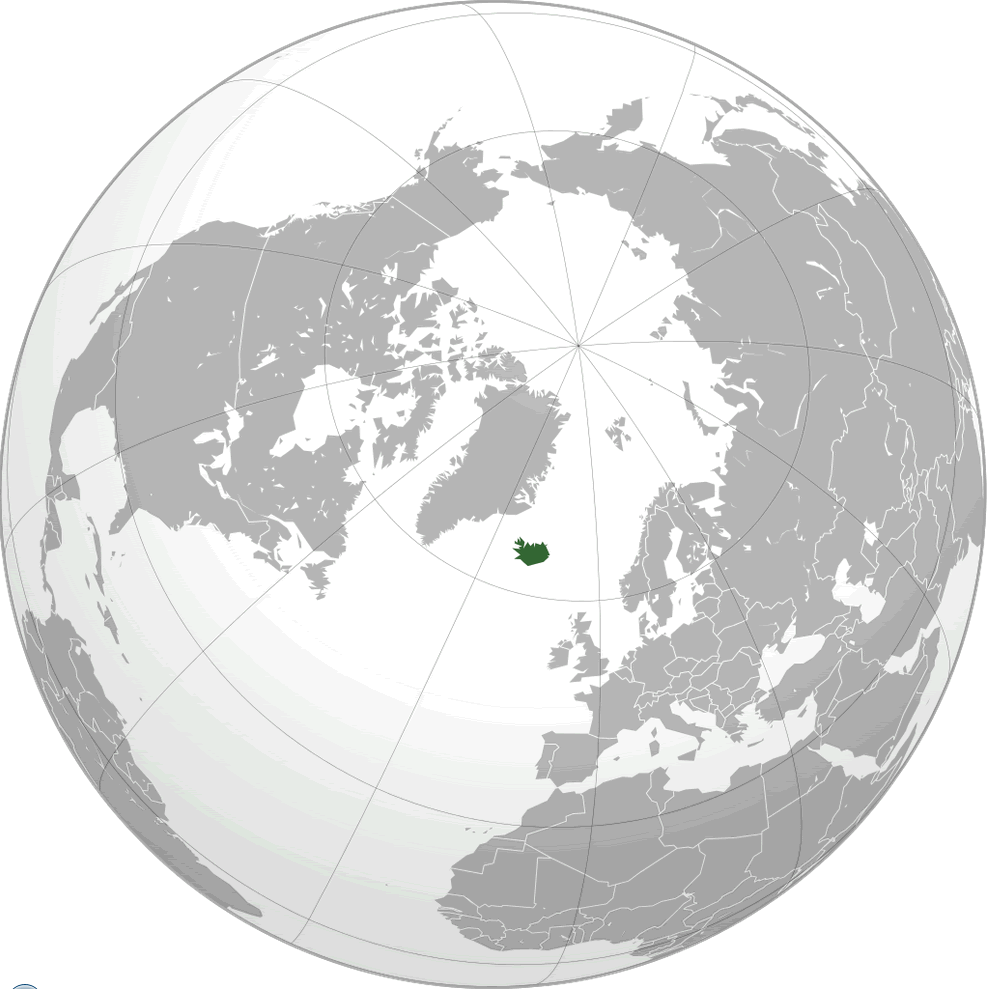 ICELAND LOCATION MAP
CITIES MAP OF ICELAND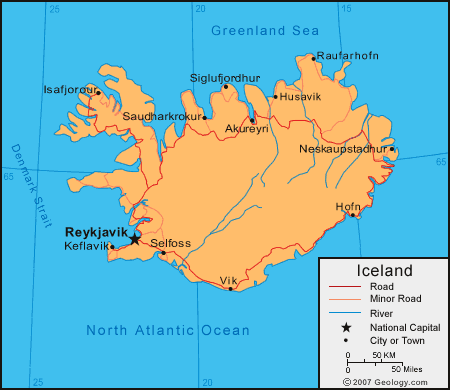 ICELAND MAP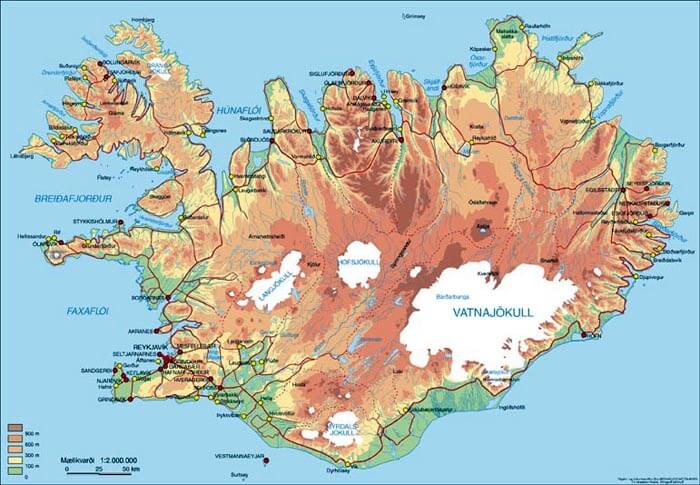 ICELAND MAPS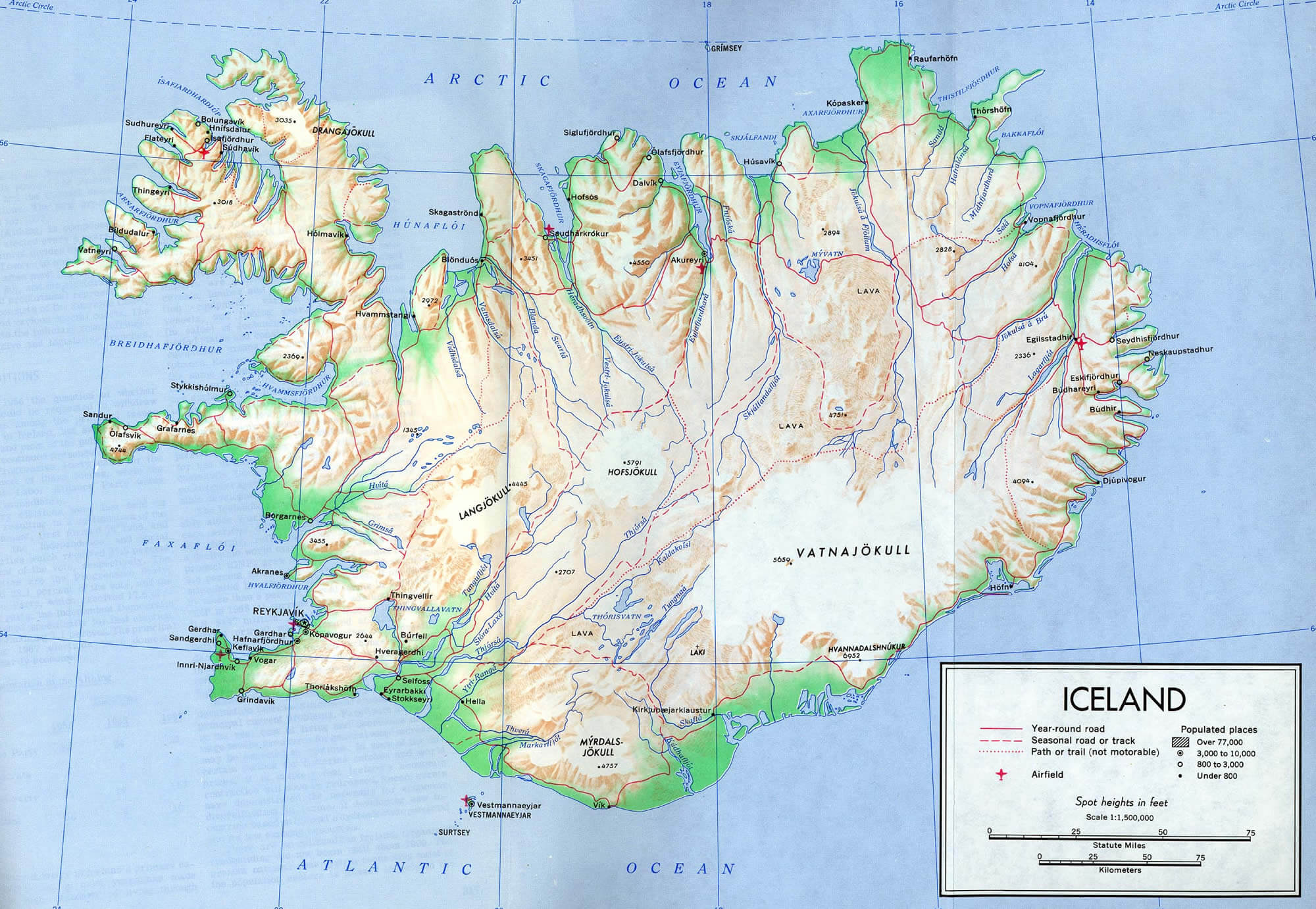 ICELAND PHYSICAL MAP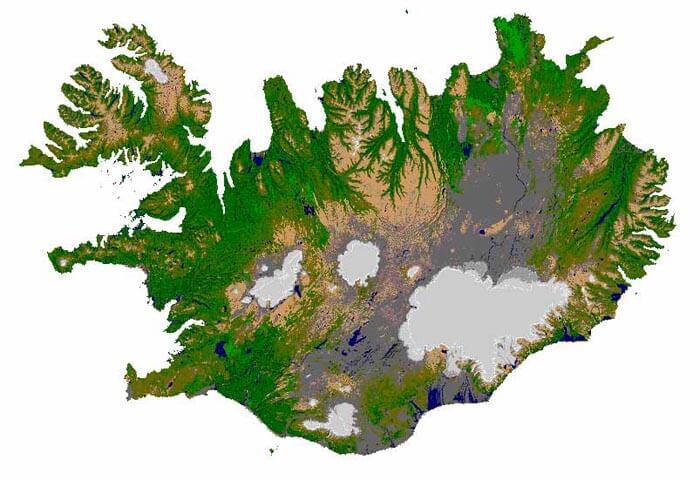 ICELAND POLITICAN MAP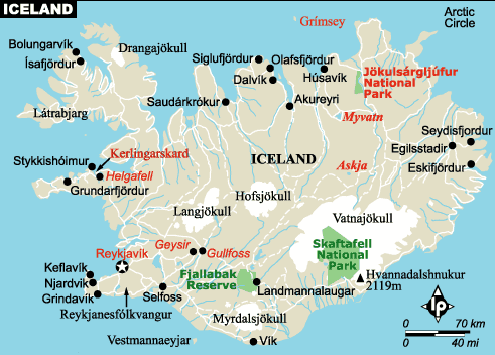 ICELAND TOURIST MAP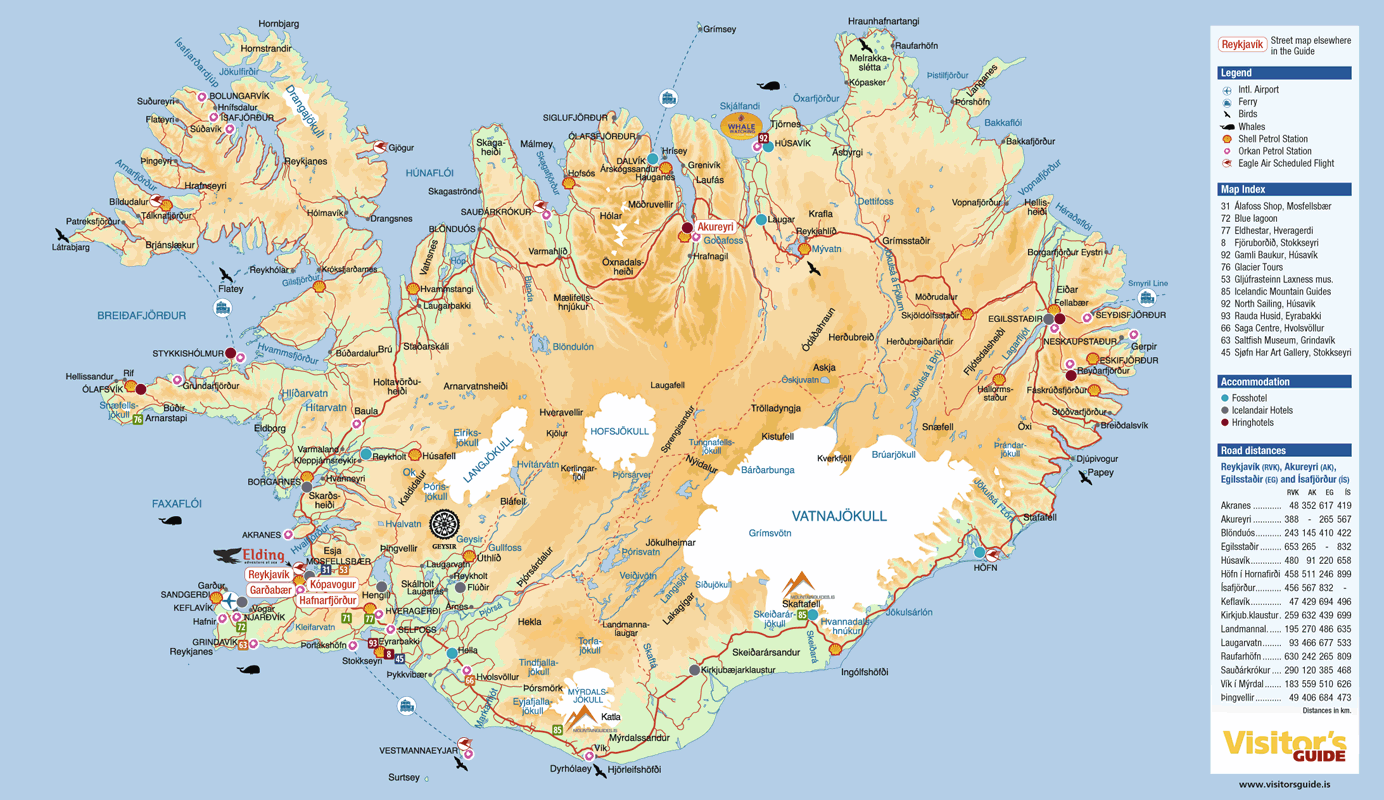 ICELAND HIKING MAP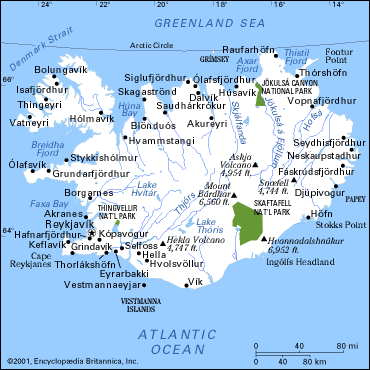 ICELAND MAP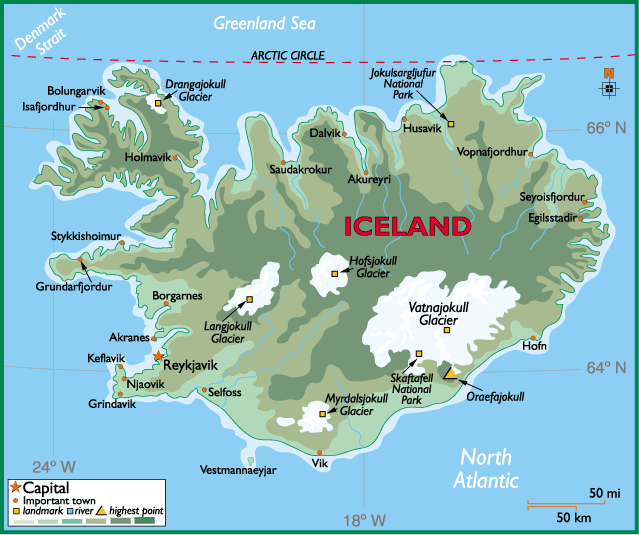 ICELAND MAP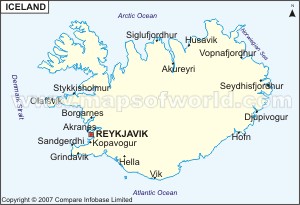 ICELAND MAP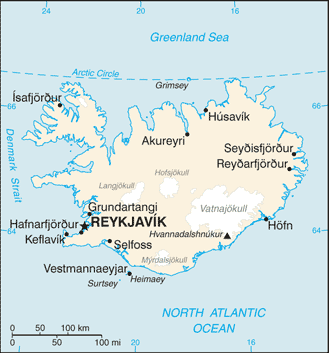 ICELAND MAP
MAP OF ICELAND EUROPE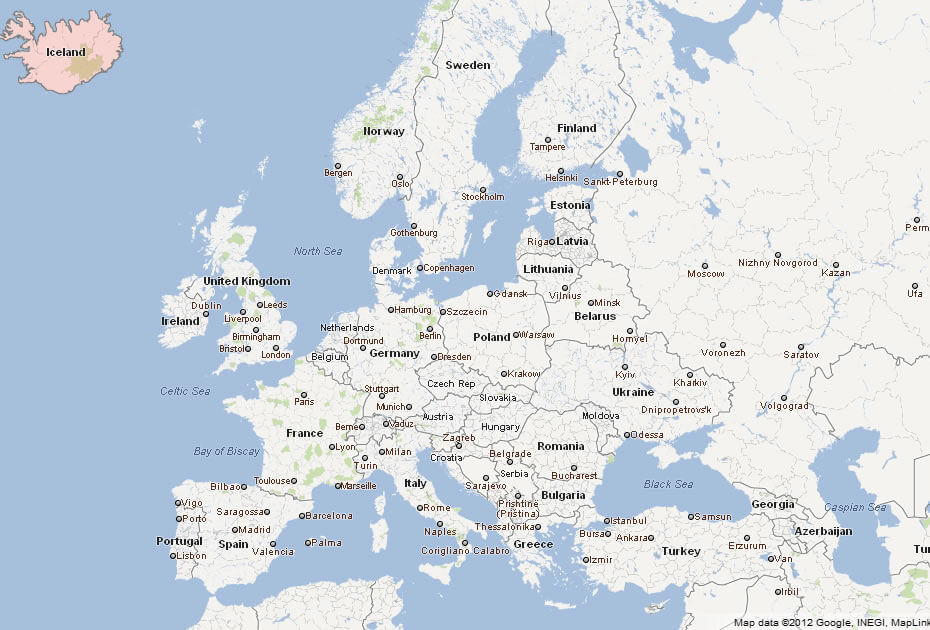 MAP OF ICELAND WORLD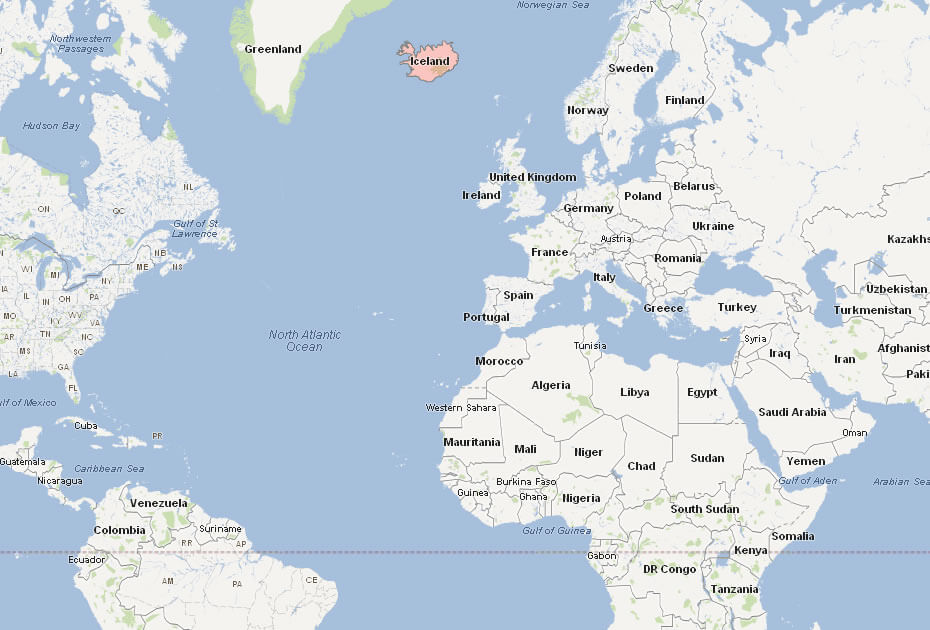 MAP OF ICELAND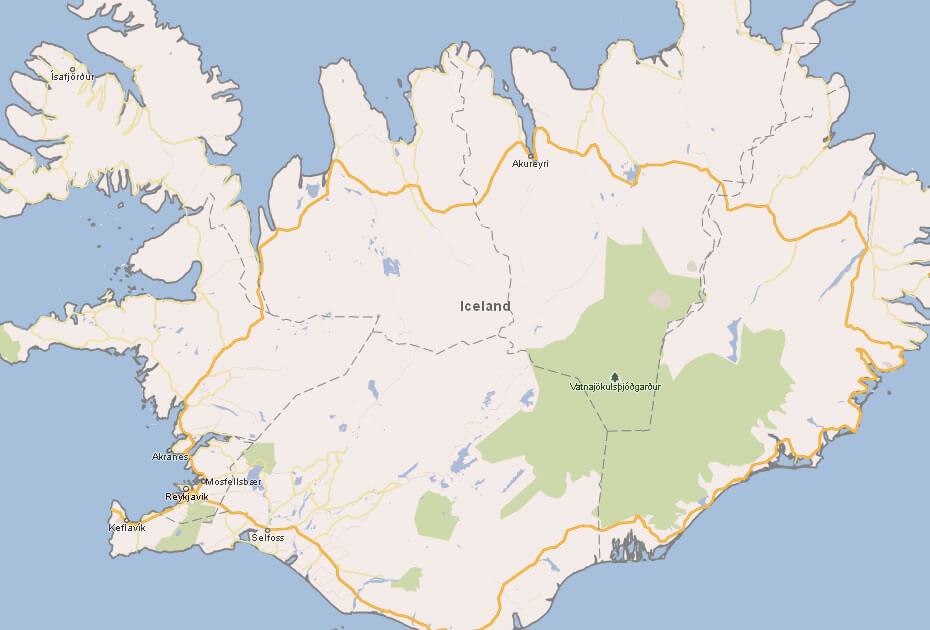 MAP ICELAND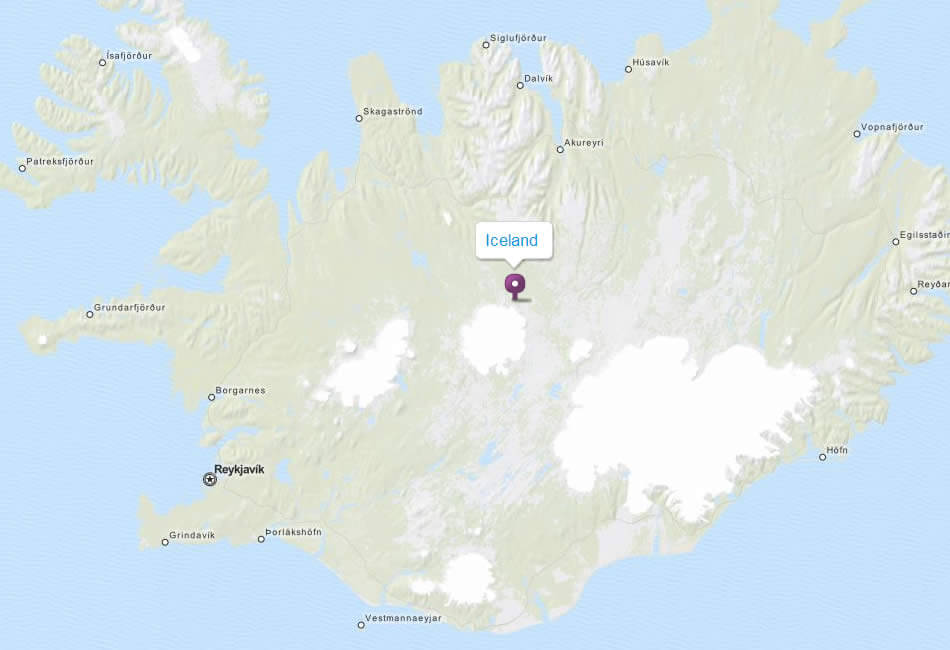 PHYSICAL ICELAND MAP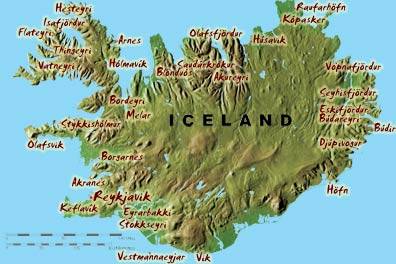 ROAD MAP OF ICELAND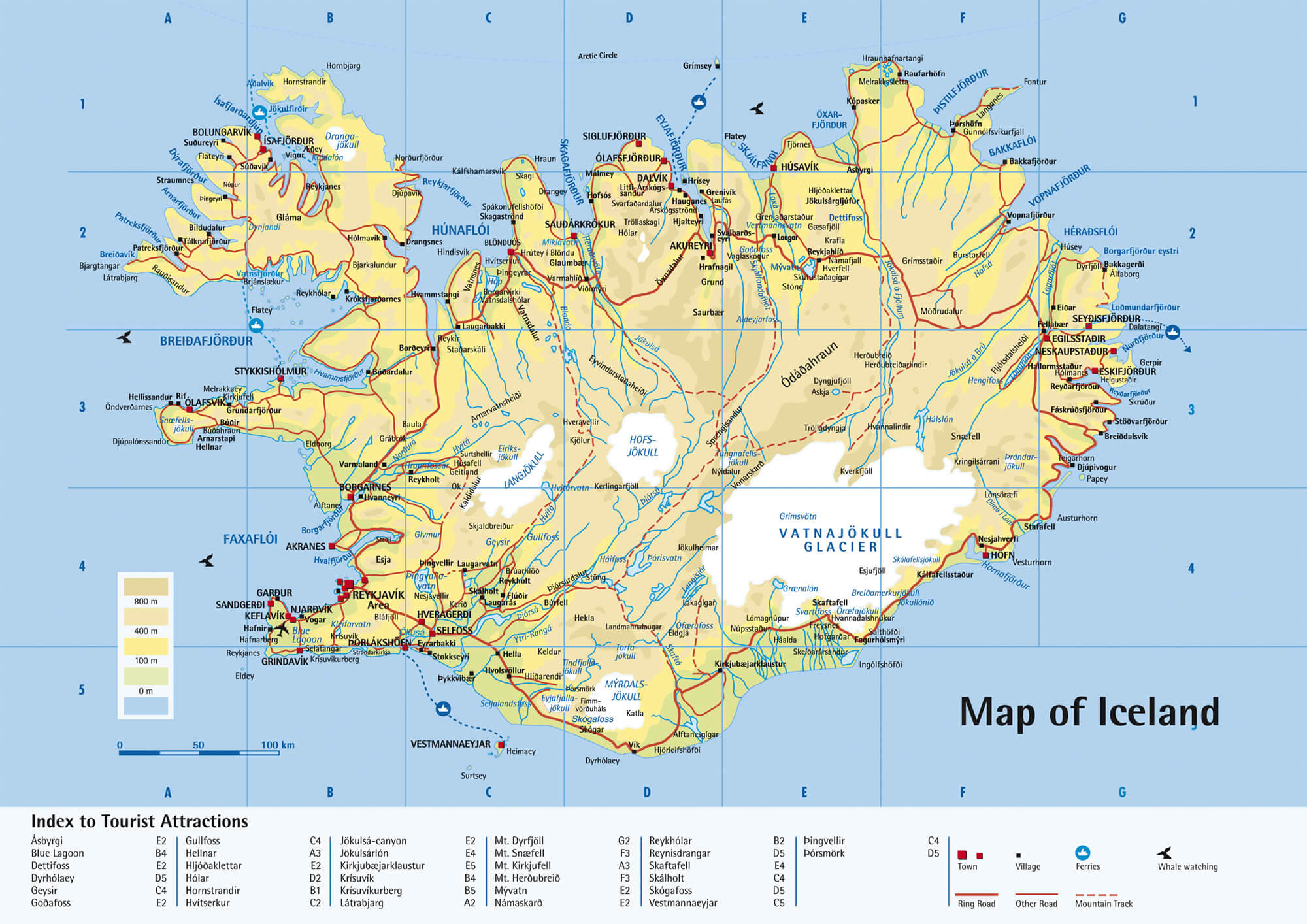 ICELAND EARTH MAP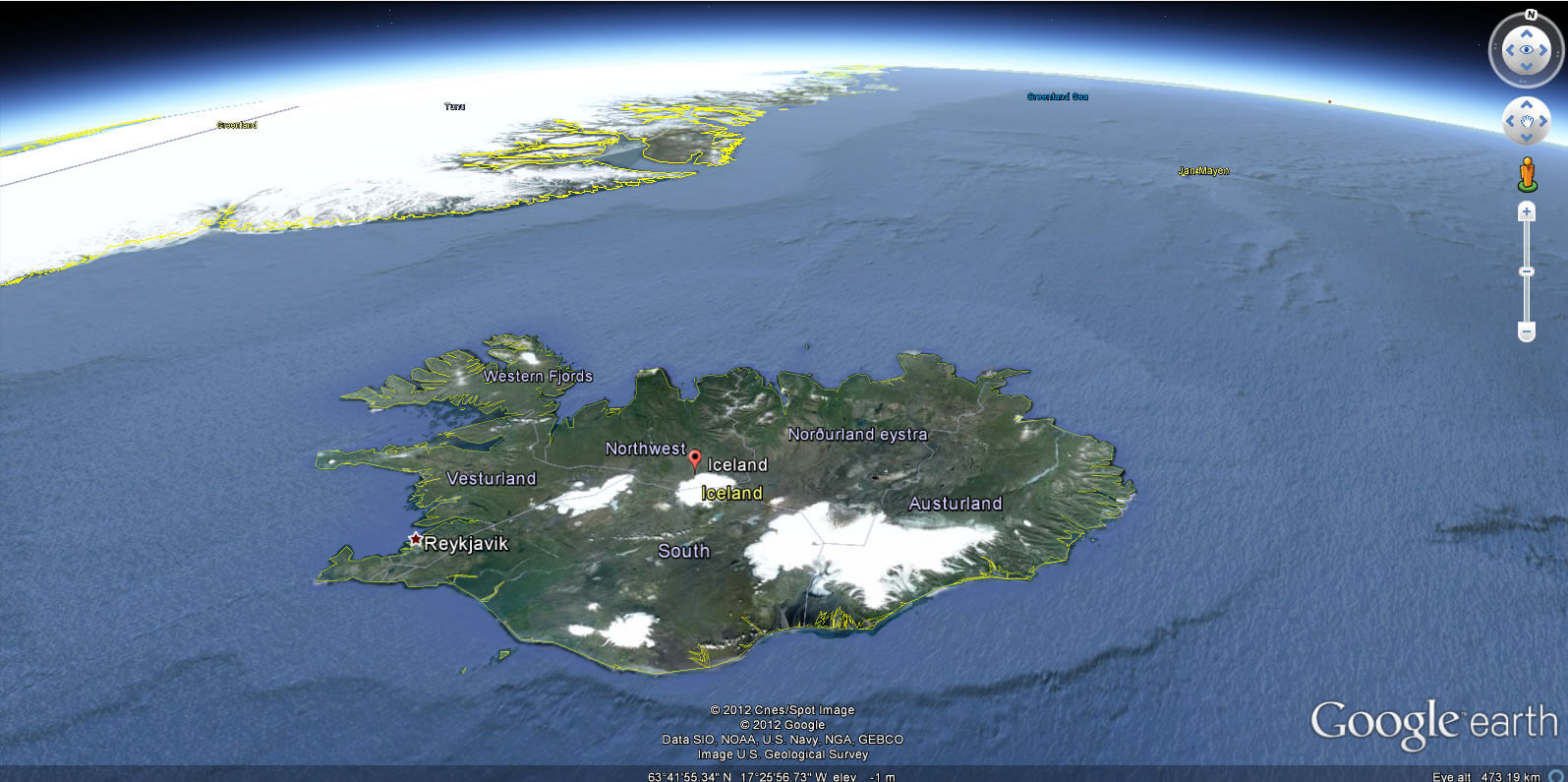 Author:
Arif Cagrici