Where is located Jamaica on the Map
Jamaica is located in the Caribbean Sea, in the Northern and Western Hemispheres. It's one of the islands in the Greater Antilles archipelago. Here are some geographical points related to its location:
South of Cuba: Jamaica is approximately 140 kilometers (90 miles) south of Cuba, the largest island in the Caribbean.
West of Hispaniola: It is about 190 kilometers (120 miles) west of Hispaniola, the island shared by the Dominican Republic and Haiti.
North of the Equator: Jamaica is located to the north of the Equator, positioning it in the Northern Hemisphere.
Kingston, located on the southeastern coast, is the capital and largest city of Jamaica. The island is known for its vibrant culture, lush landscapes, and as the birthplace of reggae music.
For more about Jamaica >>
map of Jamaica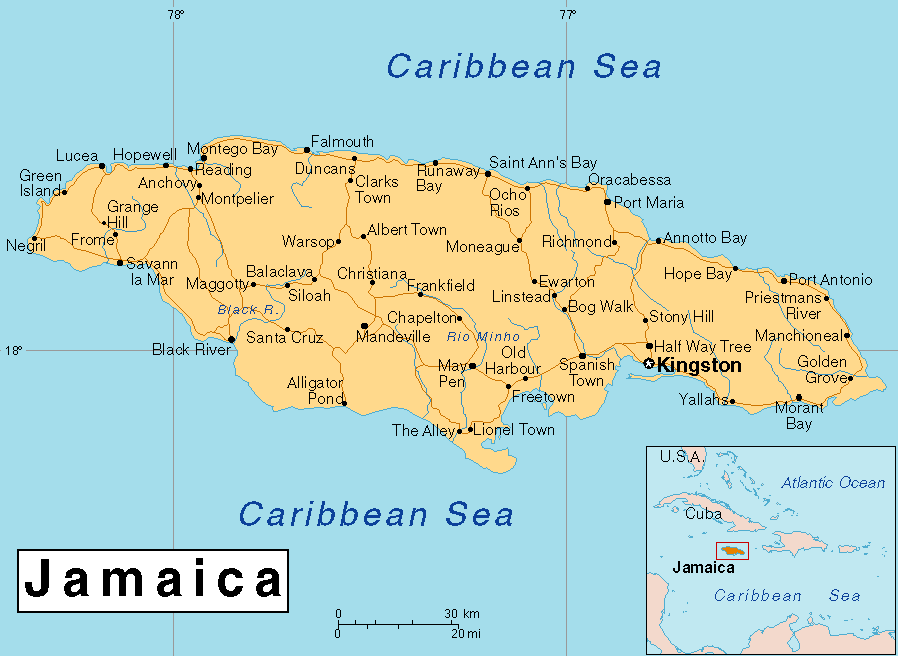 CARIBBEAN JAMAICA MAP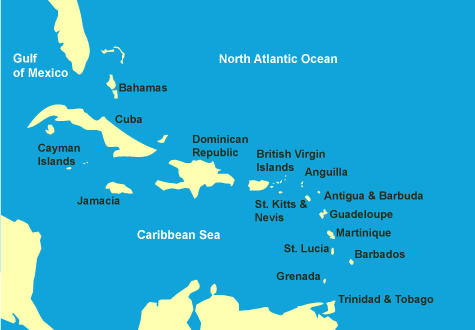 Brief information about Jamaica
Jamaica is a country located in the Caribbean Sea. Here's a brief overview:
Geography and Climate:
Jamaica is the third-largest island in the Caribbean, situated south of Cuba and west of Hispaniola, the island that hosts Haiti and the Dominican Republic. Its geography features mountain ranges, long stretches of coastline, and verdant plains. The climate is tropical, with hot and humid conditions, but the higher inland areas are more temperate.
Population and Language:
As of my last knowledge cut-off in September 2021, Jamaica's population was about 2.9 million. The official language is English, though a local Creole language, often referred to as Jamaican Patois, is widely spoken.
History:
Originally inhabited by the indigenous Arawak and Taino peoples, Jamaica was claimed by Spain after the arrival of Christopher Columbus in 1494. In 1655, it was captured by the British and remained a British colony until it gained independence in 1962.
Economy:
Tourism is a crucial sector for Jamaica's economy, thanks to its climate, beautiful beaches, and vibrant culture. Other significant industries include mining (particularly bauxite), agriculture (sugar, bananas, coffee), and manufacturing.
Culture:
Jamaican culture is known for its significant contributions to music (reggae, ska, and dancehall), cuisine, and athletics. It is also famed for its strong cultural ties to Rastafarianism, a religious and social movement that began in Jamaica in the 1930s.
Politics:
Jamaica is a constitutional monarchy with a parliamentary democracy, meaning the country recognizes the British monarch as its queen but is self-governing. The government is divided into three branches: executive, legislative, and judicial.
A Collection of Jamaica Maps and Jamaica Satellite Images
map of Jamaica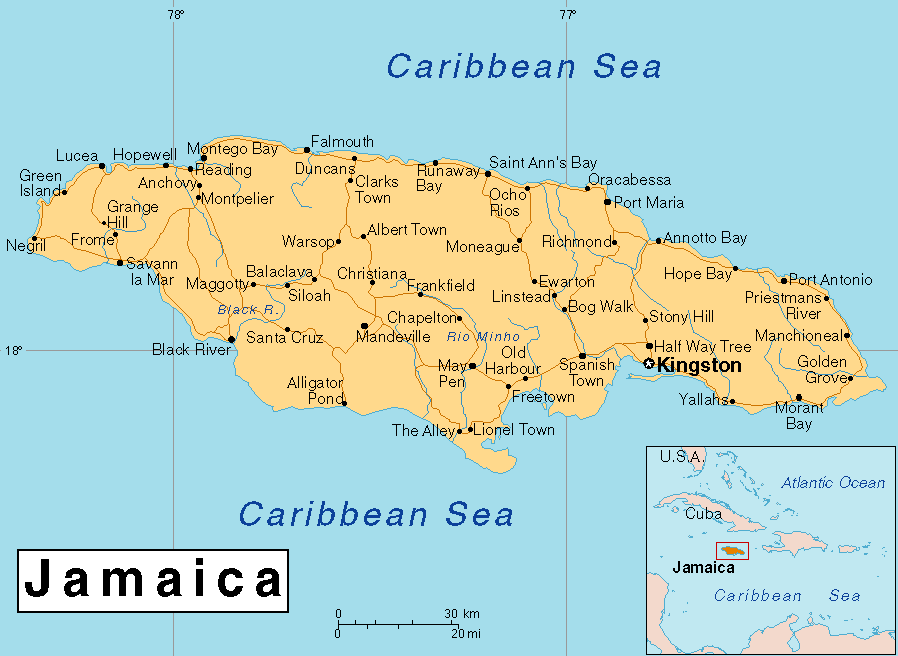 jamaica location map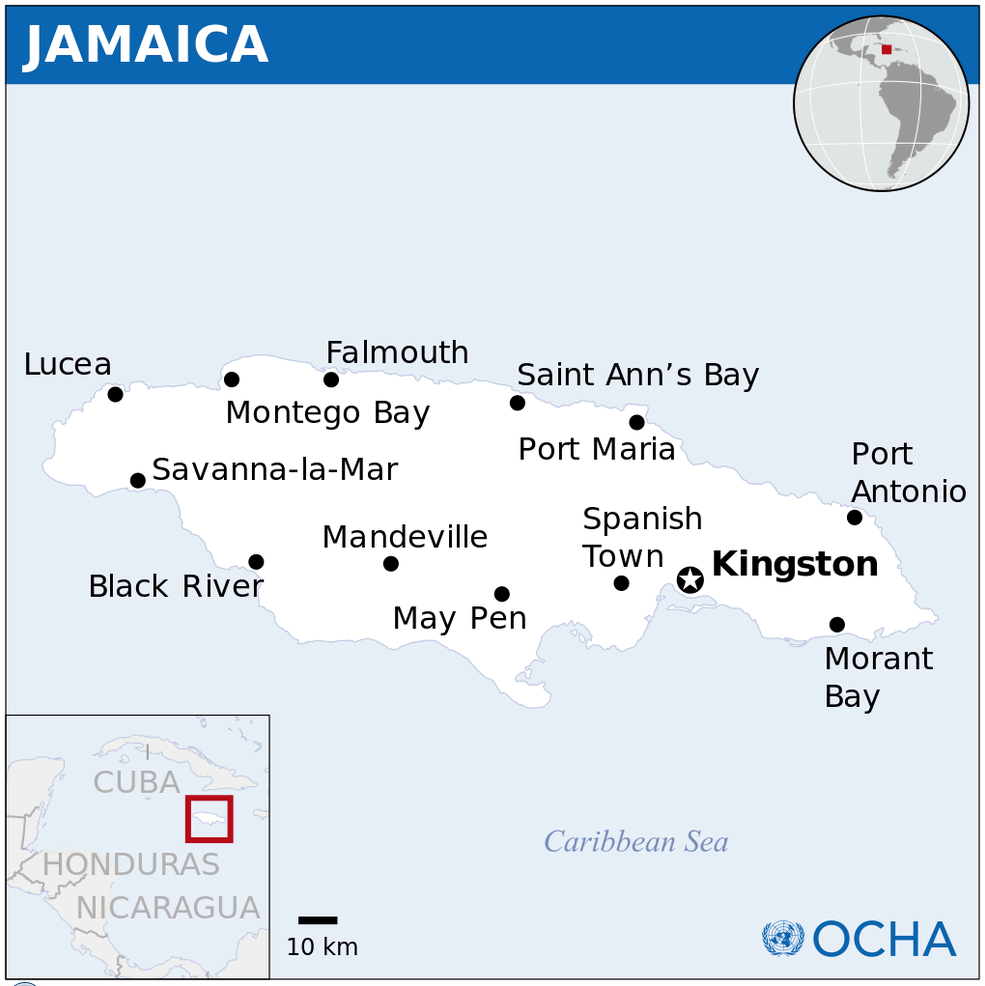 where is jamaica in the world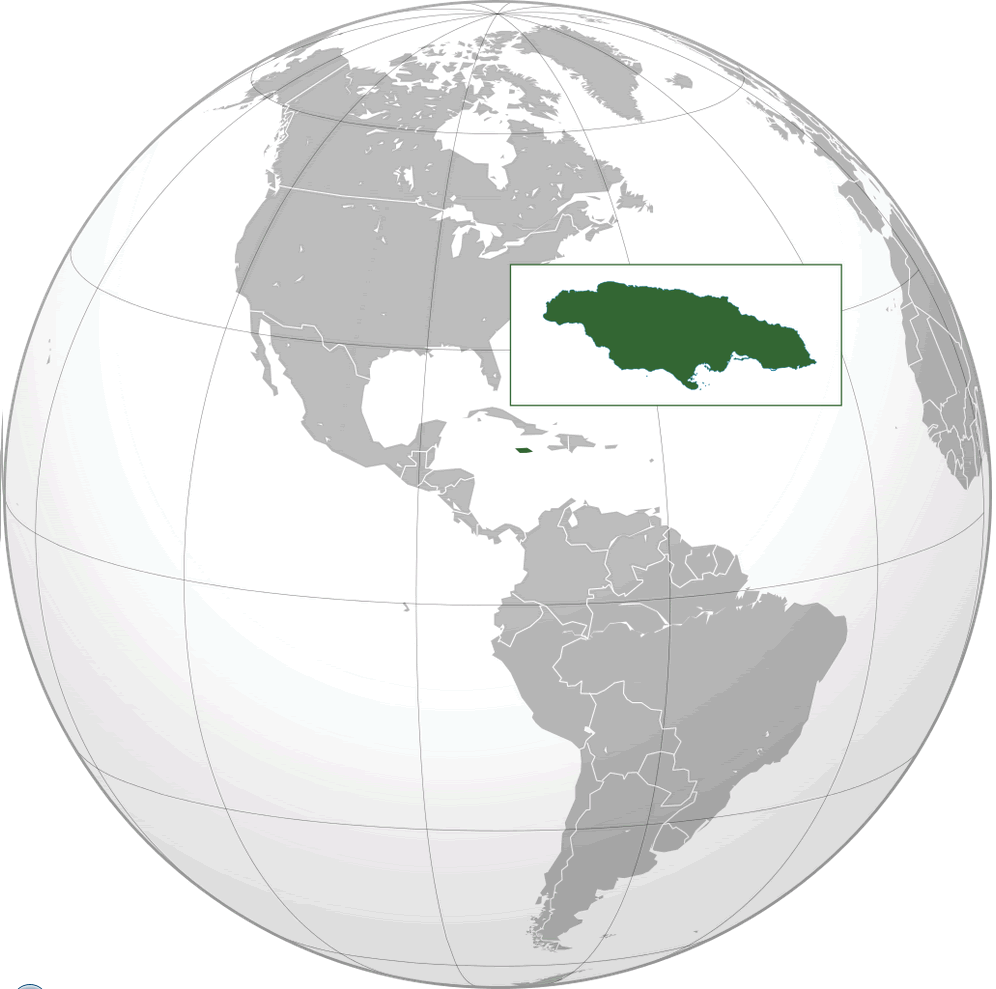 caribbean jamaica map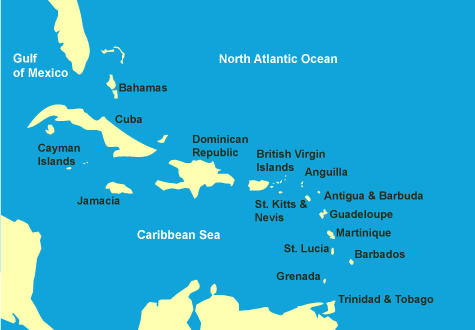 caribbean map jamaica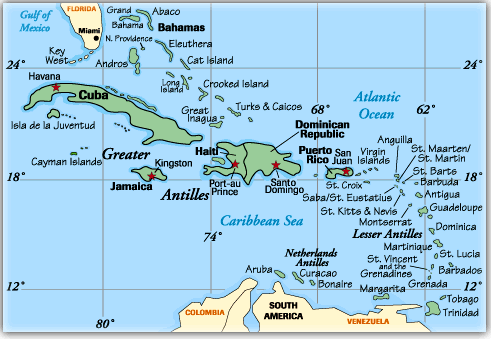 jamaica cities map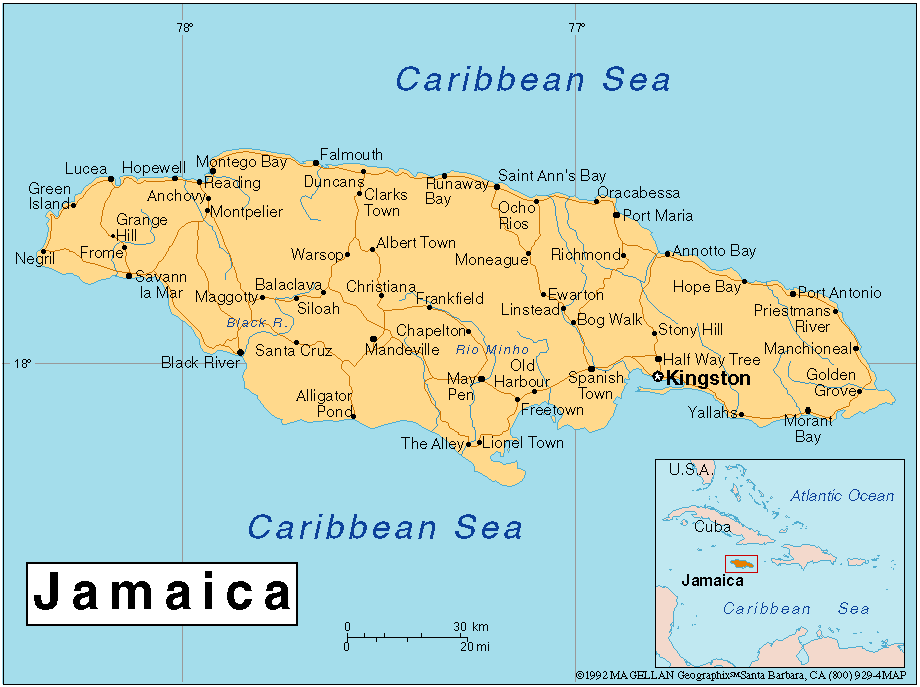 jamaica map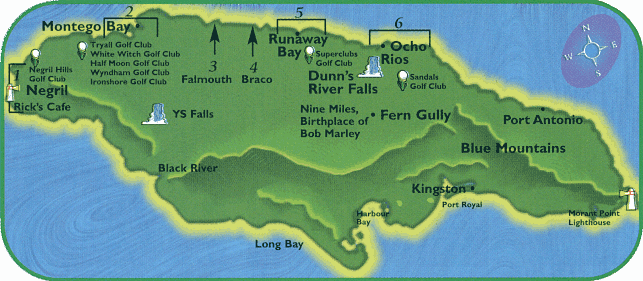 jamaica maps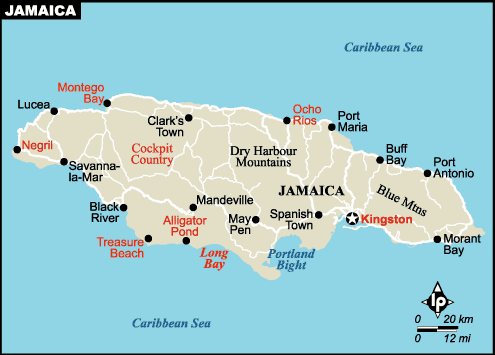 jamaica map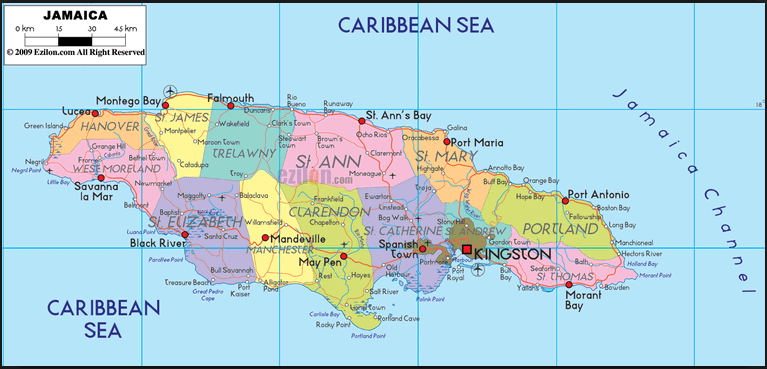 jamaica caribbean sea map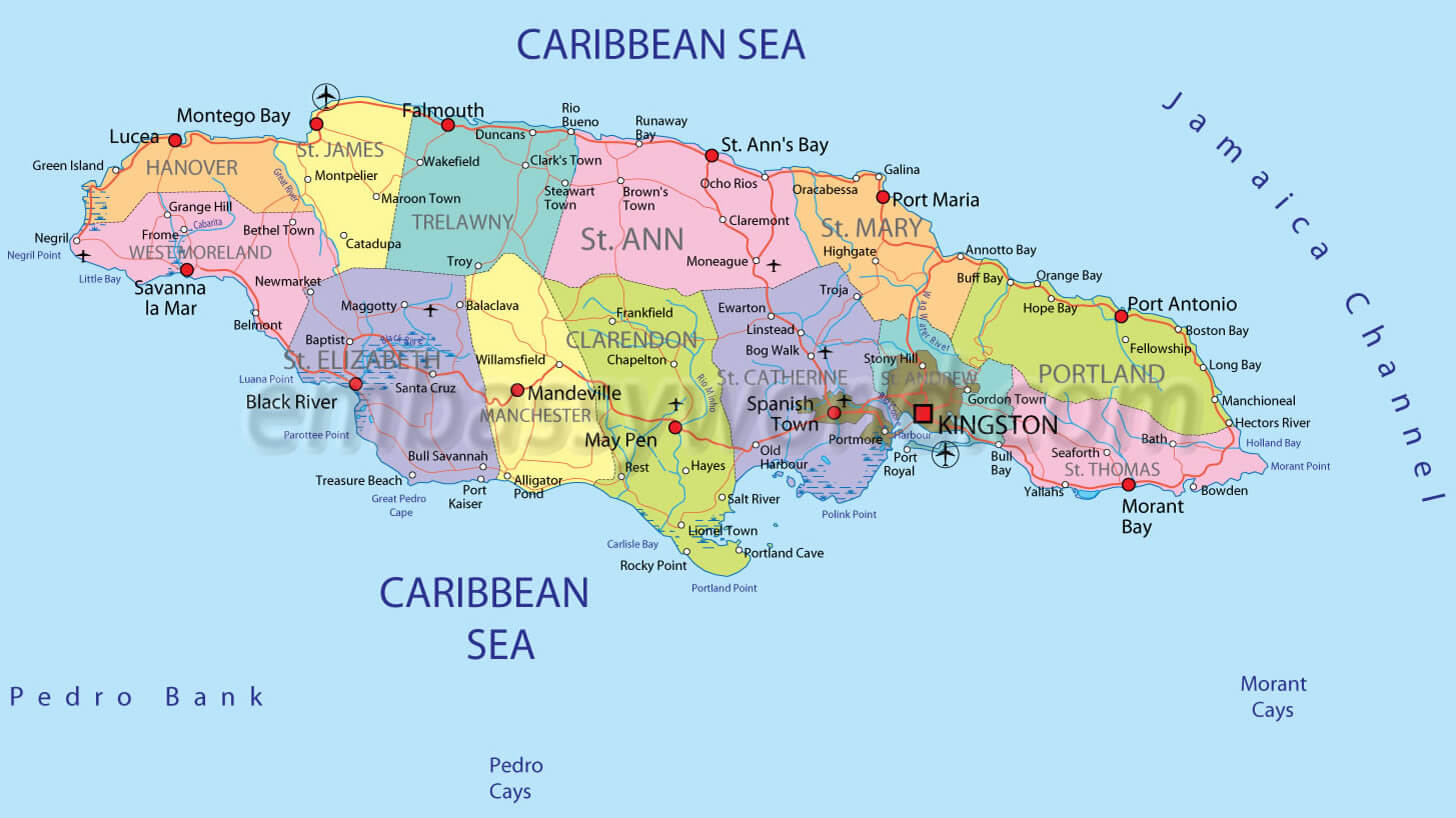 jamaica map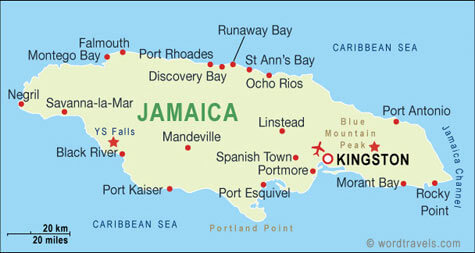 jamaica map caribbean sea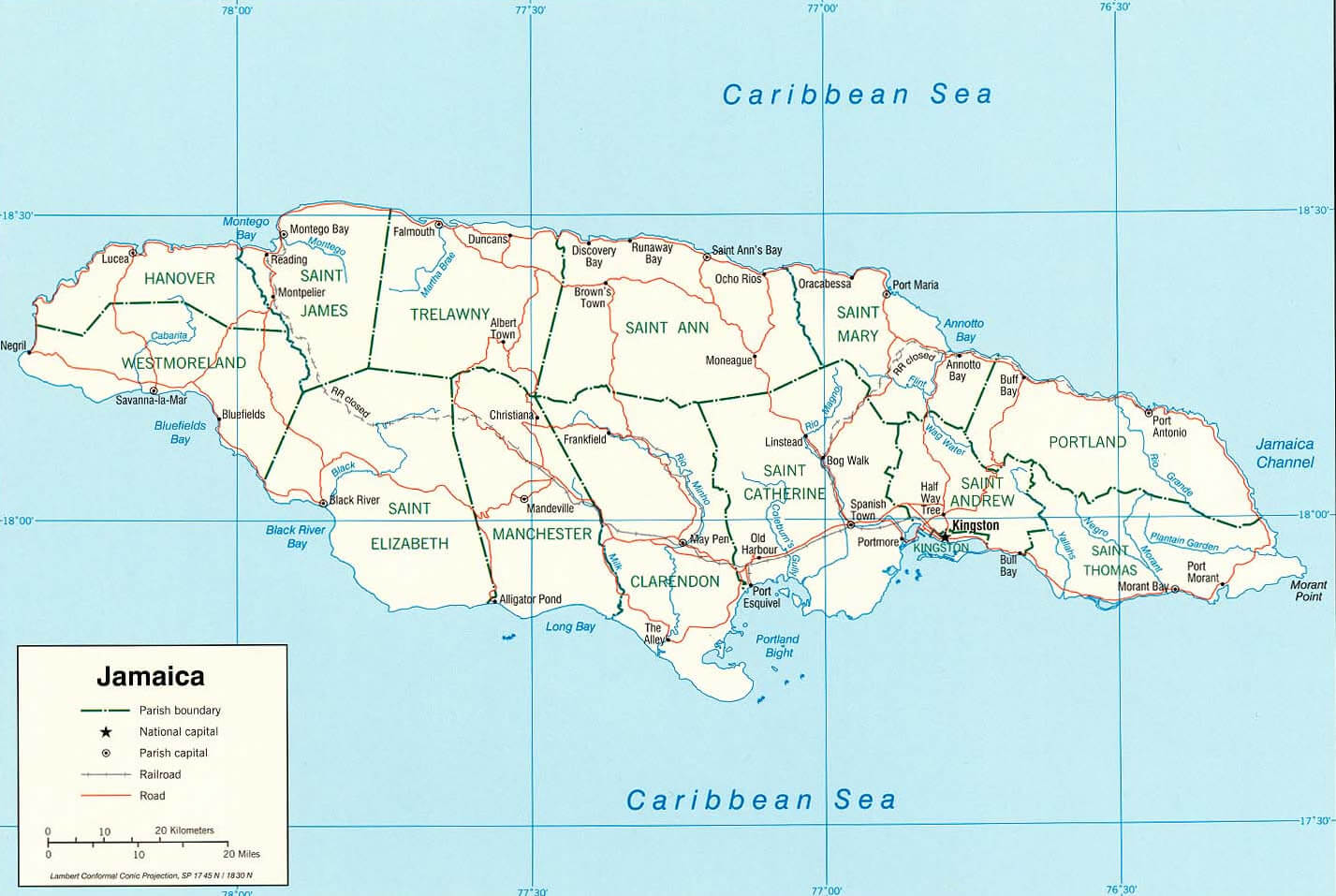 map of jamaica caribbean sea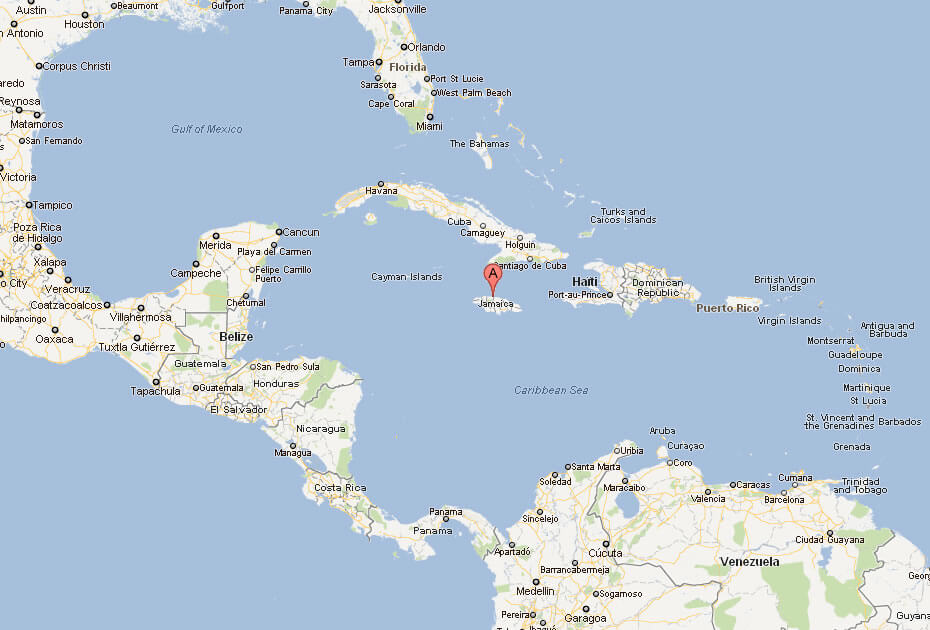 map of jamaica
map jamaica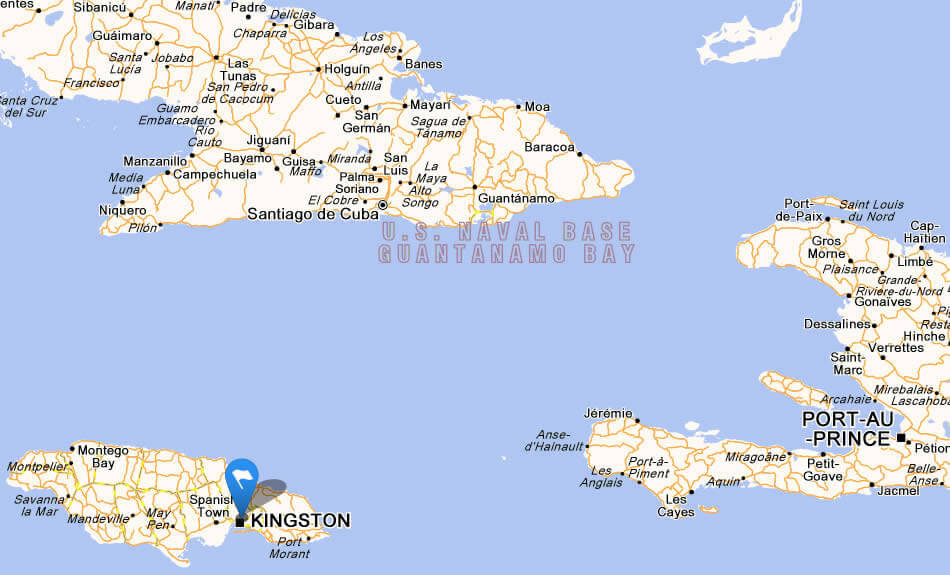 physical map of jamaica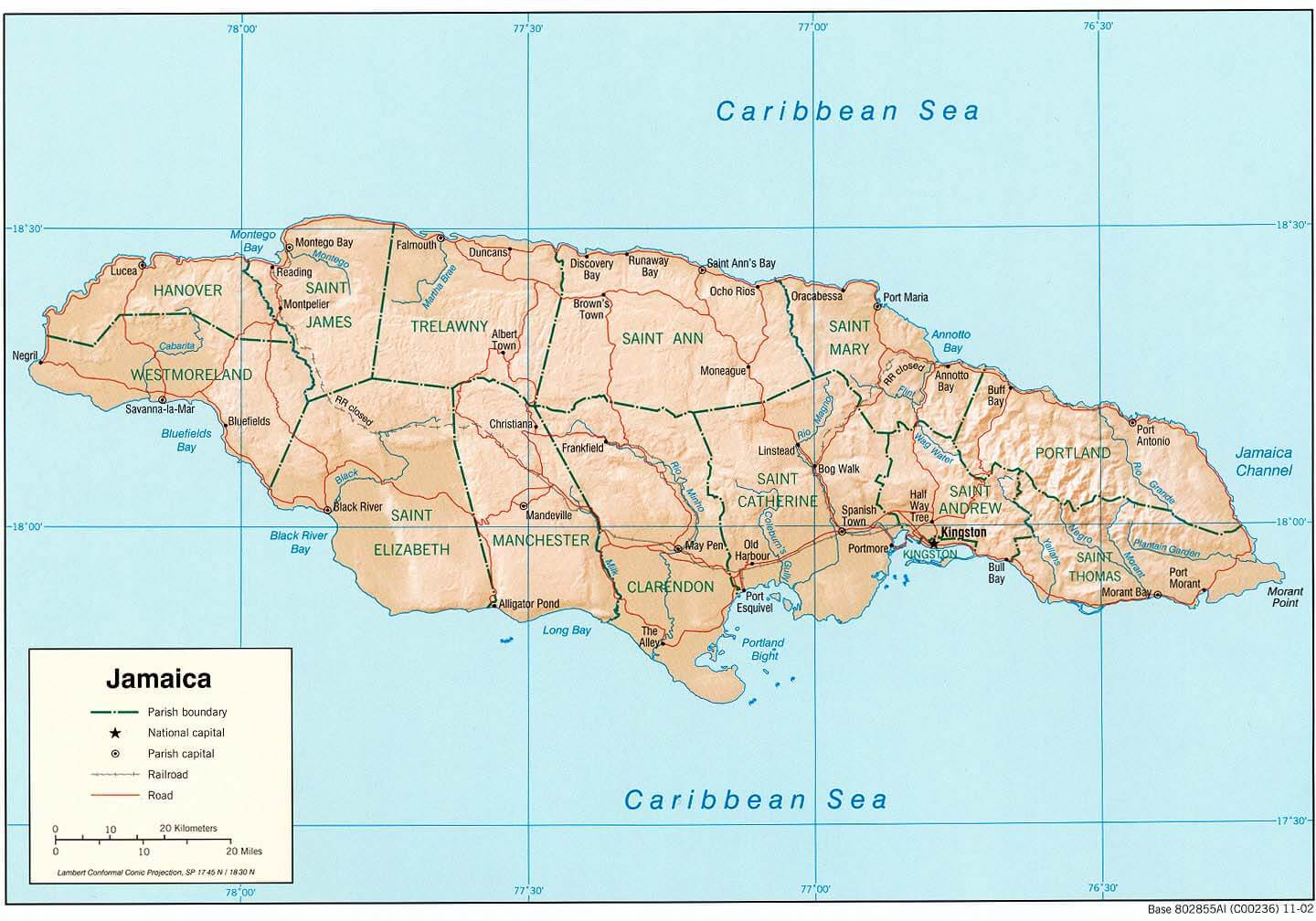 physical map of jamaica

physical map of jamaica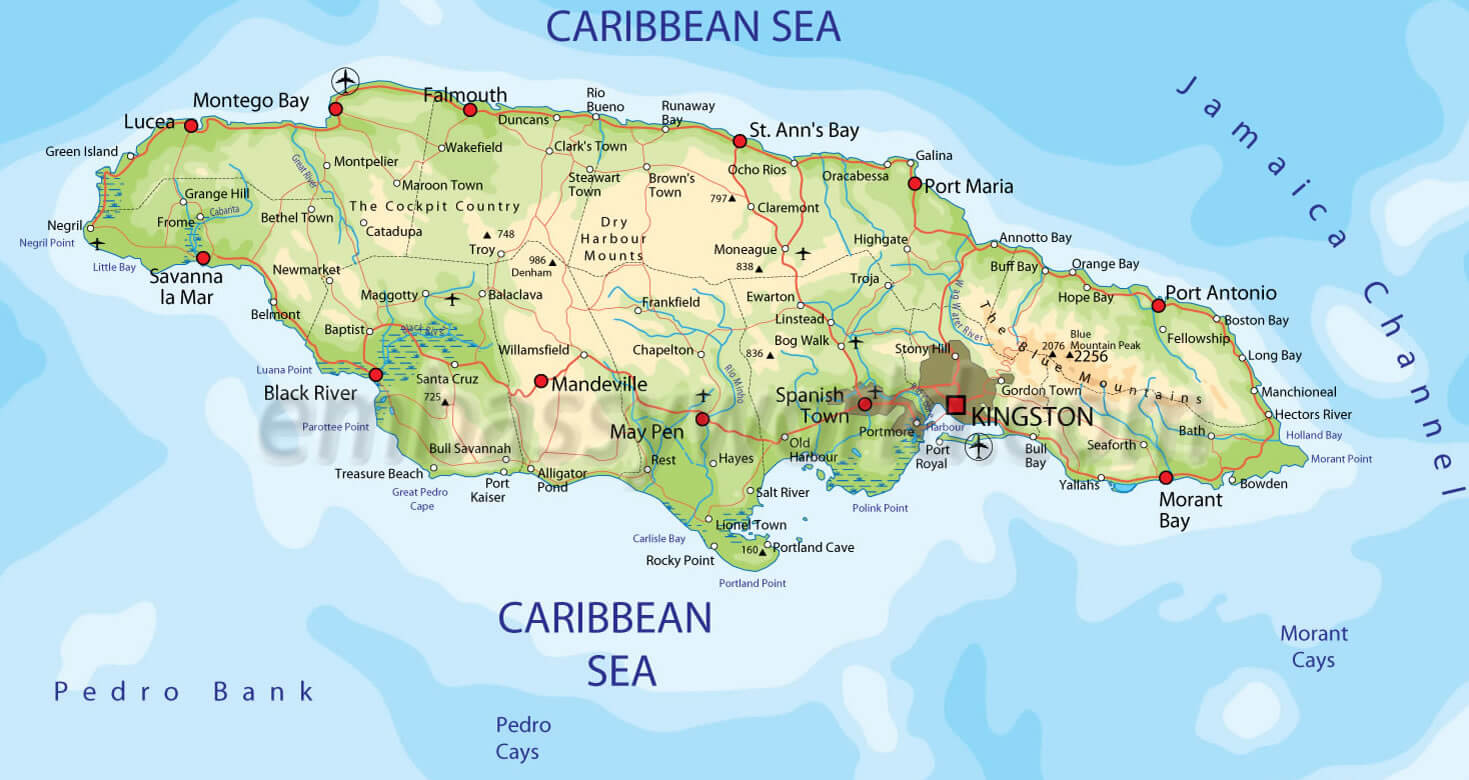 political map of jamaica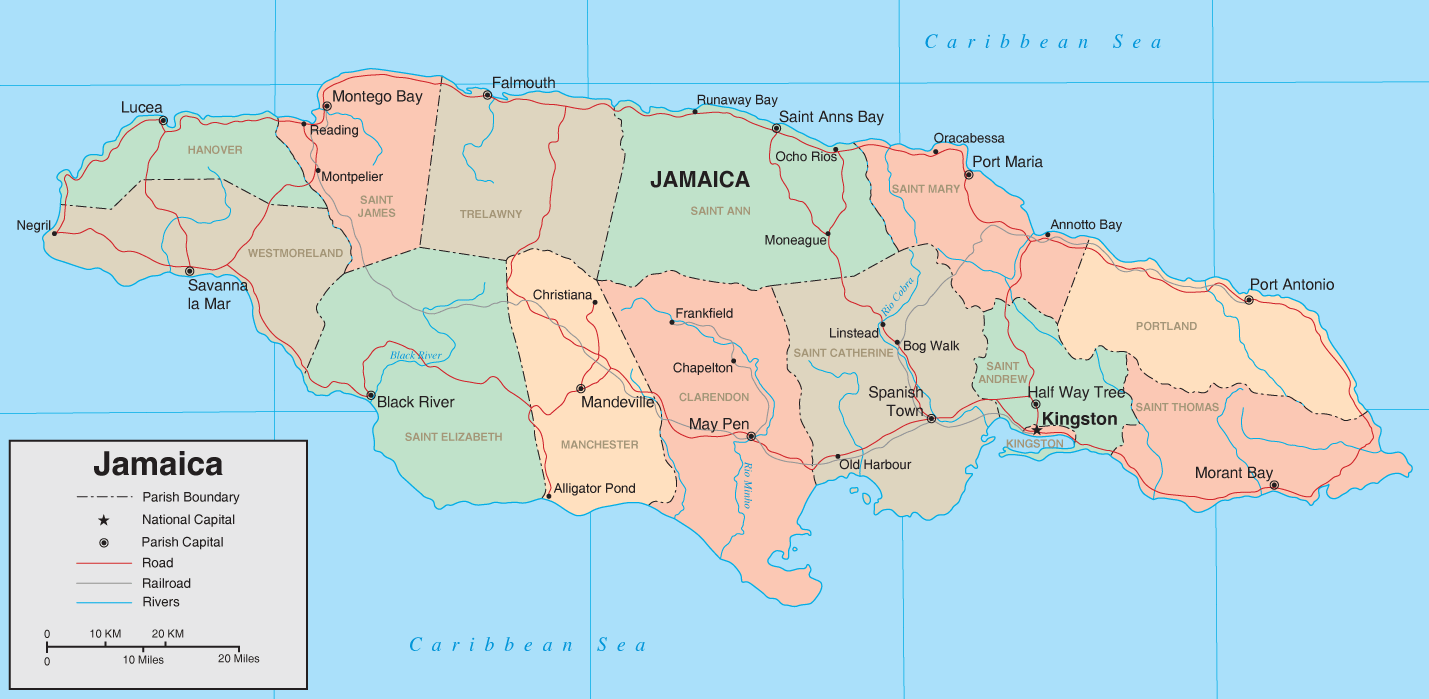 Jamaica Earth Map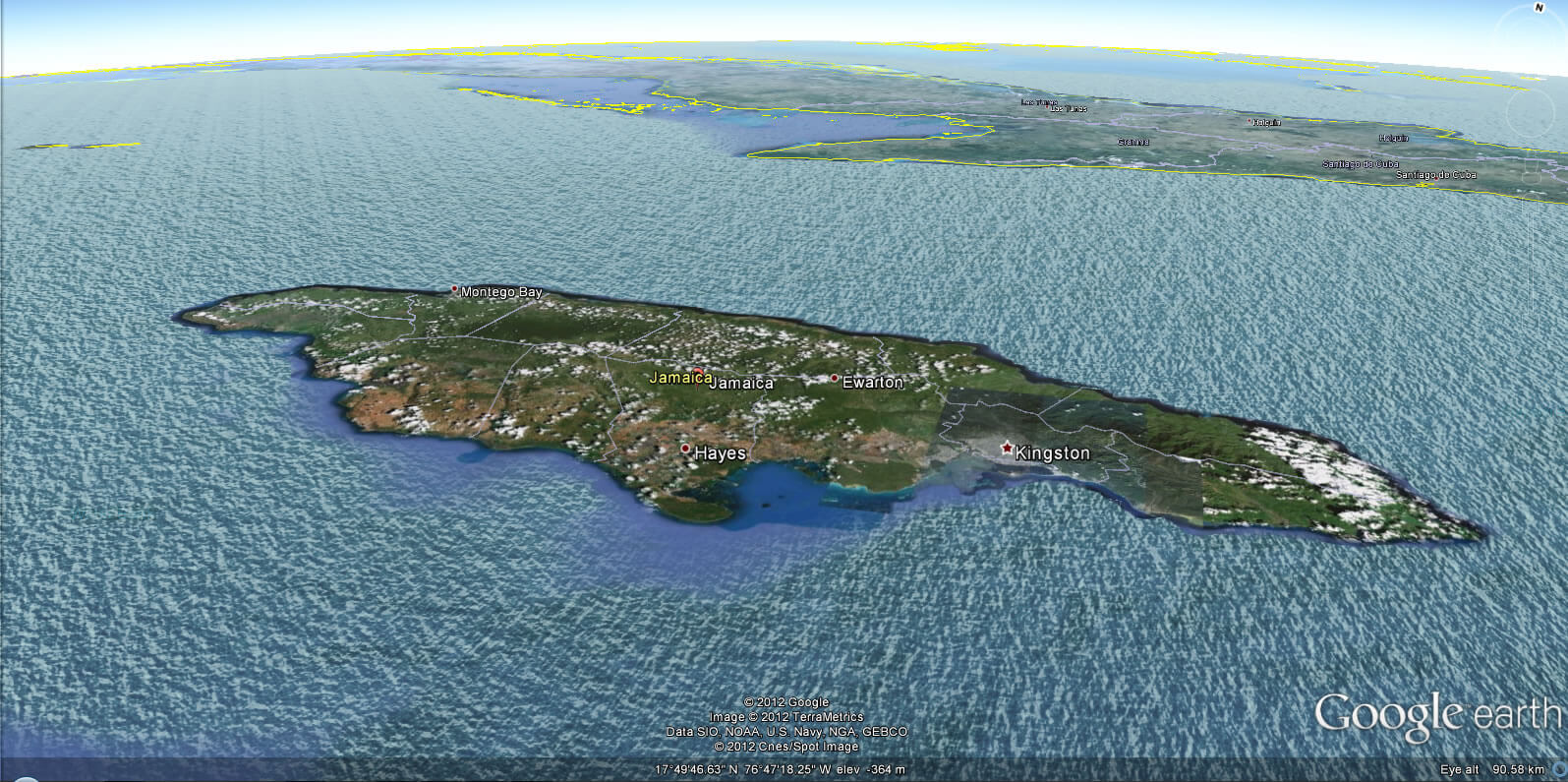 Author:
Arif Cagrici