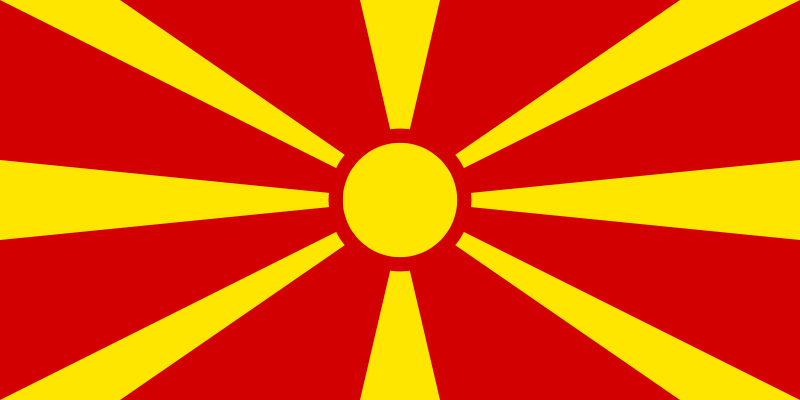 Capital : Skopje
Population : 2,058,539
GDP : $10.198 billion
Per Capita : $4,935
Calling Code : +389
Jobless Rate : 30.60%
Time Zone : +1
Where is located North Macedonia on the Map
North Macedonia is located in southeastern Europe on the Balkan Peninsula. Here are a few geographical specifics:
North: It borders Kosovo and Serbia.
East: It borders Bulgaria.
South: It borders Greece.
West: It borders Albania.
It is positioned in both the northern and eastern hemispheres. The country does not have a coastline and is completely landlocked. Its capital and largest city is Skopje.
Dive into the diverse landscapes and rich heritage of North Macedonia right here at WorldMap1.com. Our Macedonia Map page is your go-to source for comprehensive geographical information and detailed maps that will help you explore this captivating corner of the Balkan Peninsula in Southeastern Europe.
MAP OF MACEDONIA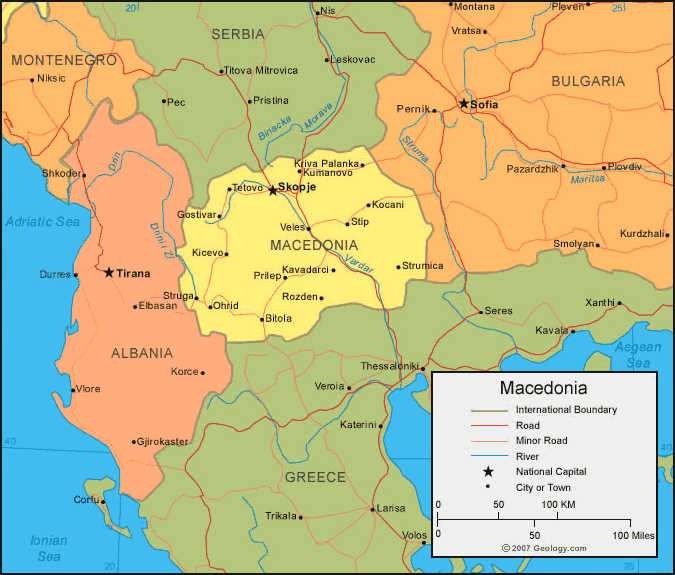 CITIES MAP OF MACEDONIA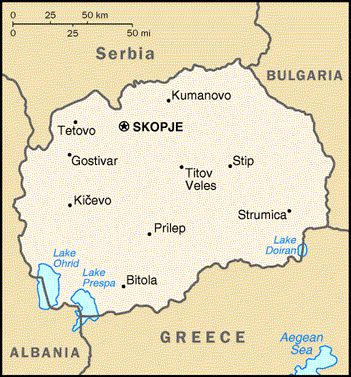 Brief information about North Macedonia
North Macedonia, officially known as the Republic of North Macedonia, is a landlocked country situated in the Southeastern region of Europe, on the Balkan Peninsula. Here's a brief overview:
Geography and Climate:
It shares borders with Kosovo and Serbia to the north, Bulgaria to the east, Greece to the south, and Albania to the west. Its terrain is predominantly mountainous, bisected by the Vardar River. The country experiences a mix of Mediterranean and continental climates, with hot summers and cold winters.
Population and Language:
As of my knowledge cut-off in 2021, the population is approximately 2 million. The official language is Macedonian, and the official script is Cyrillic. Albanian is also widely spoken, especially in areas with a high Albanian population.
History:
North Macedonia's history is rich and complex, with influences from the ancient Macedonian Kingdom, the Roman Empire, the Byzantine Empire, the Ottoman Empire, and the former Yugoslav federation. The country declared independence from Yugoslavia in 1991.
Economy:
North Macedonia's economy is classified as an upper-middle income economy. The country has made significant progress in developing an open economy. Major sectors include agriculture, metal exports, textiles, and a growing services sector.
Culture:
North Macedonia's culture is a rich blend of influences from its historical ties with the Byzantine and Ottoman Empires, its Slavic heritage, and its majority Orthodox Christian and minority Muslim religious traditions. The country is known for its music, folklore, traditional crafts, and festivals.
Politics:
North Macedonia is a parliamentary democracy. It is a member of the United Nations and has been a candidate for joining the European Union since 2005. In 2019, the country's official name was changed from the former Yugoslav Republic of Macedonia (FYROM) to North Macedonia to resolve a long-standing naming dispute with Greece.
A Collection of Macedonia Maps and Macedonia Satellite Images
MAP OF MACEDONIA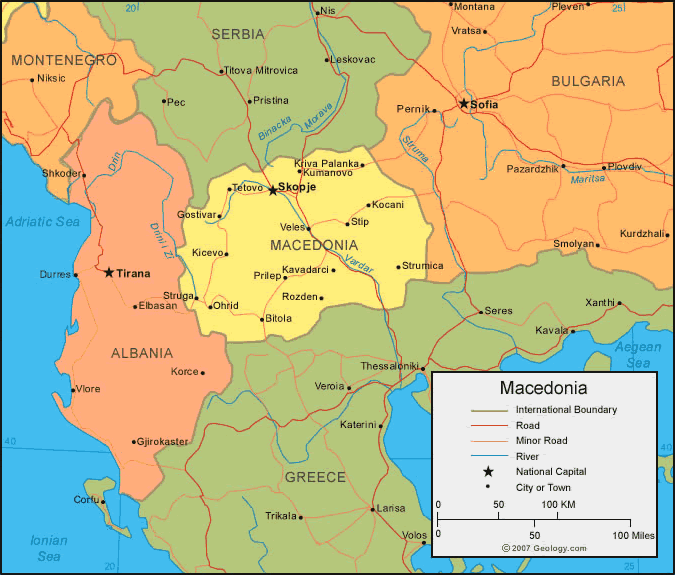 MACEDONIA CITIES MAP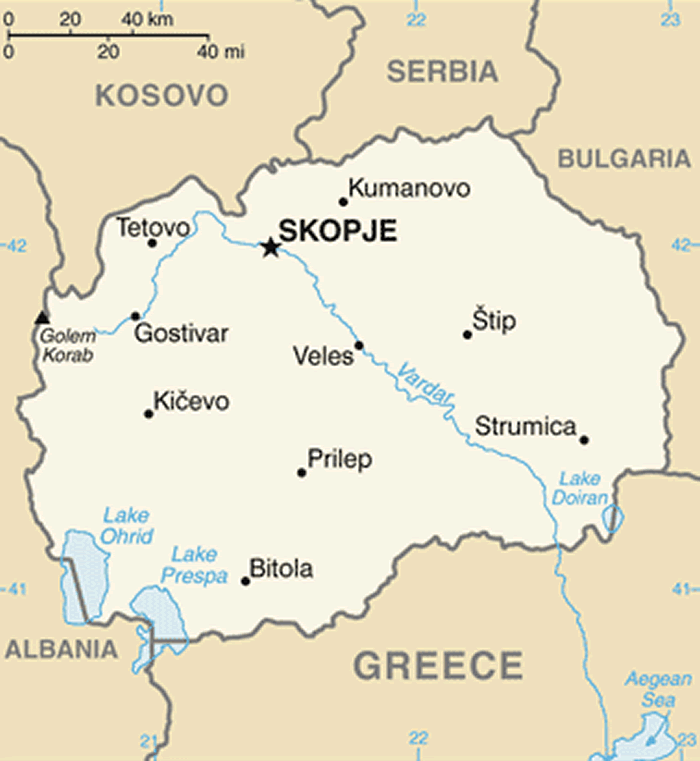 MACEDONIA LOCATION MAP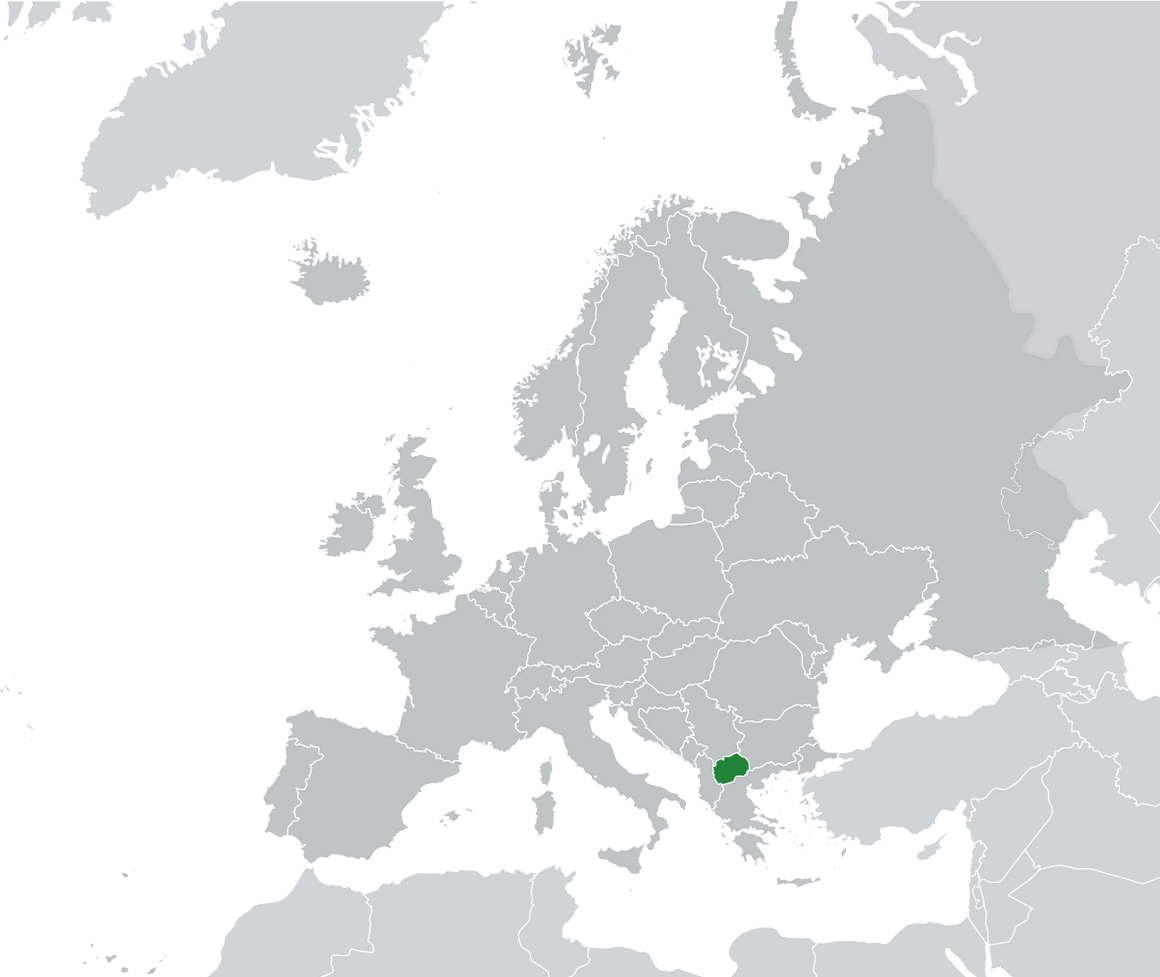 CITIES MAP OF MACEDONIA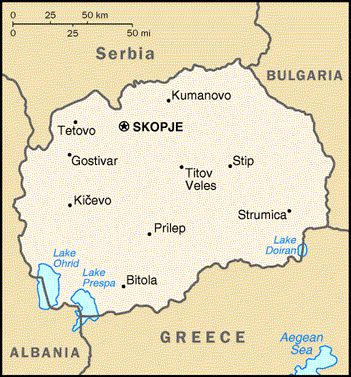 HISTORICAL MAP OF MACEDONIA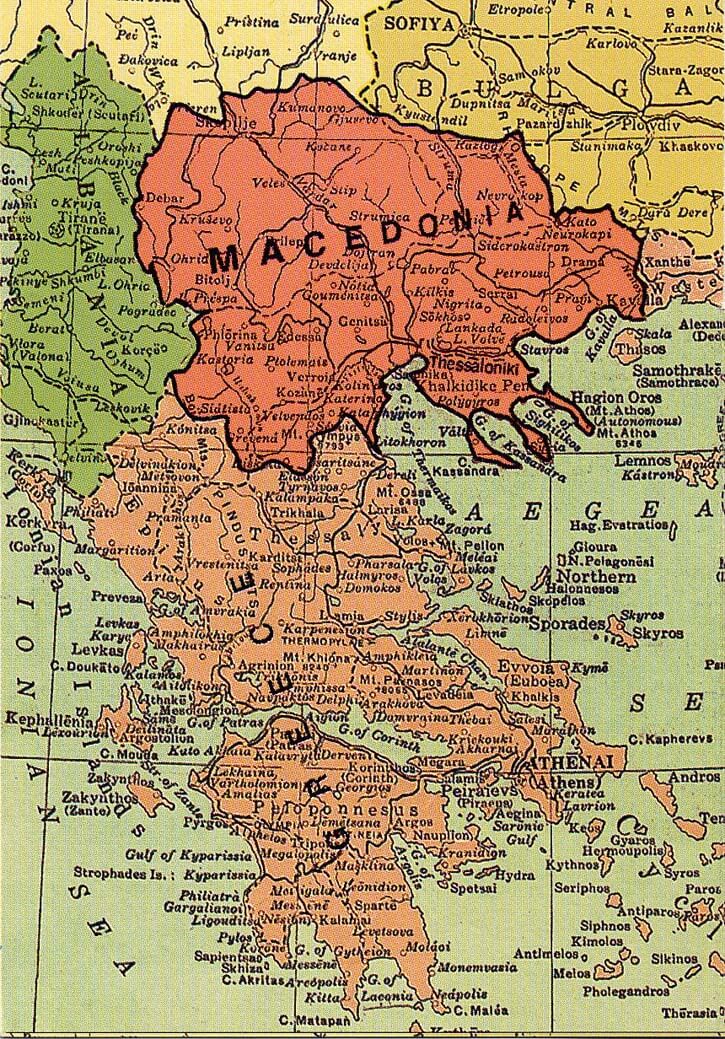 MACEDONIA CITIES MAP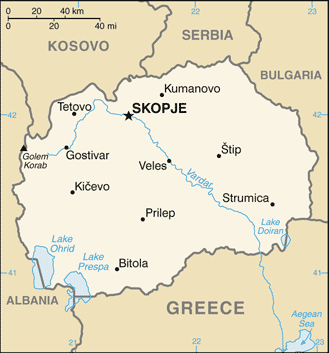 MACEDONIA MAP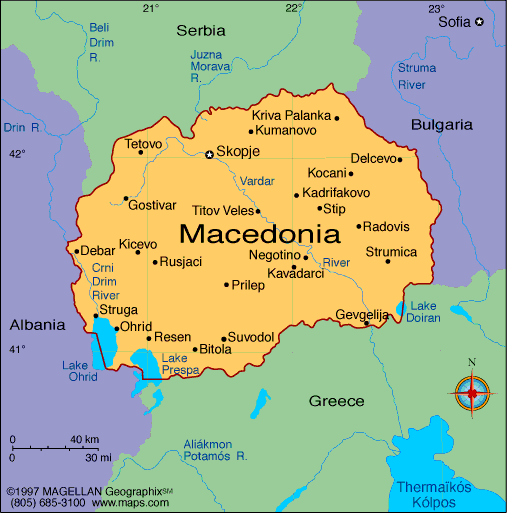 MACEDONIA MAPS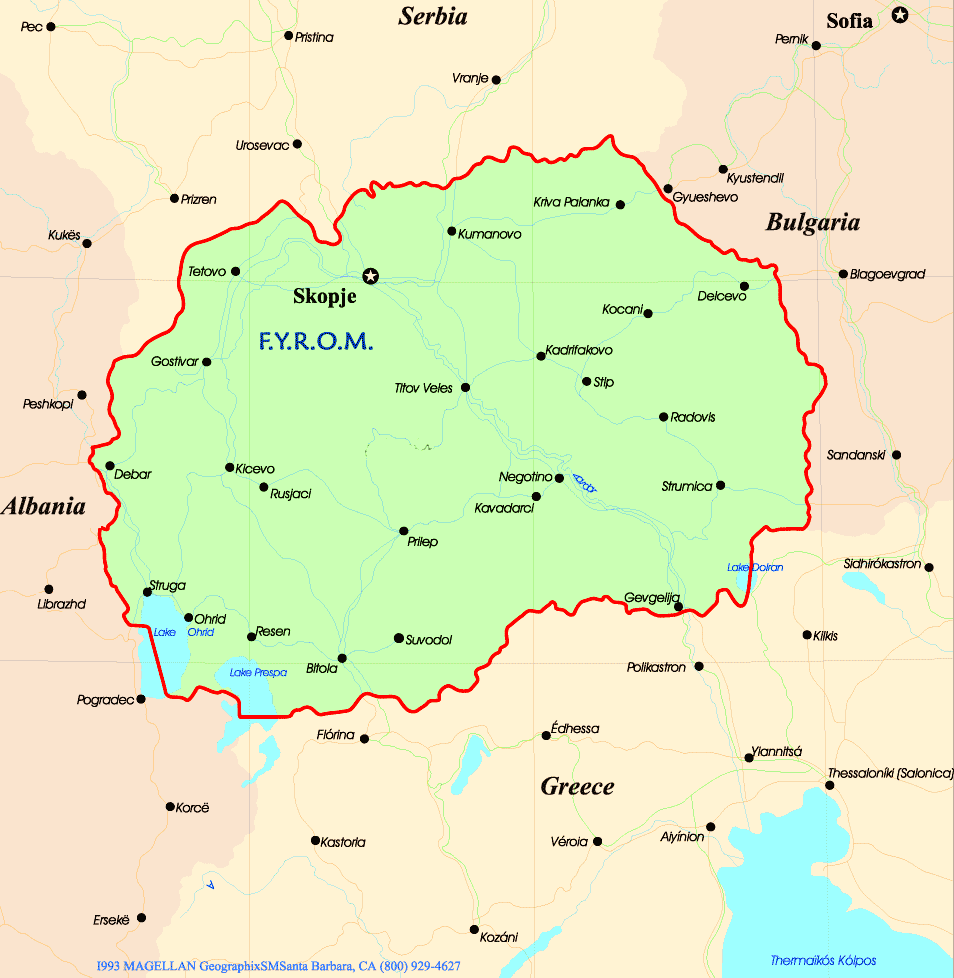 MACEDONIA POLITICAL MAP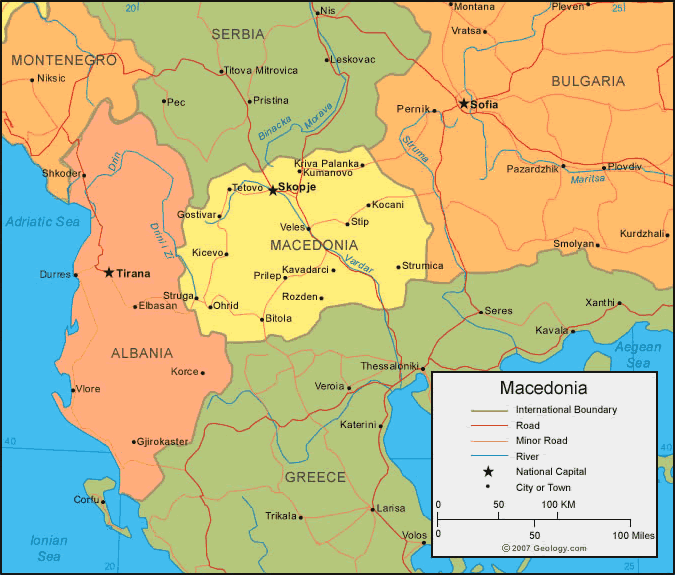 MACEDONIA POLITICAL MAP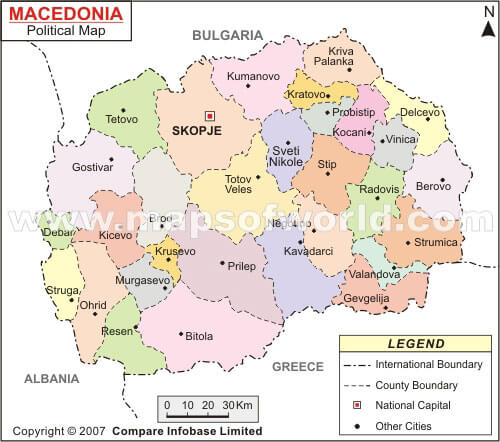 MACEDONIA REGIONAL MAP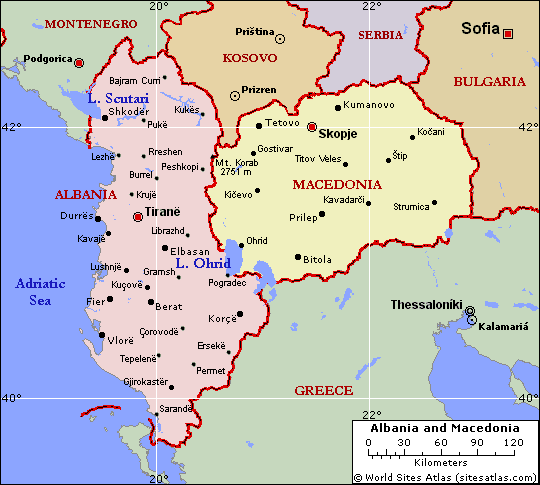 MACEDONIA REGIONS MAP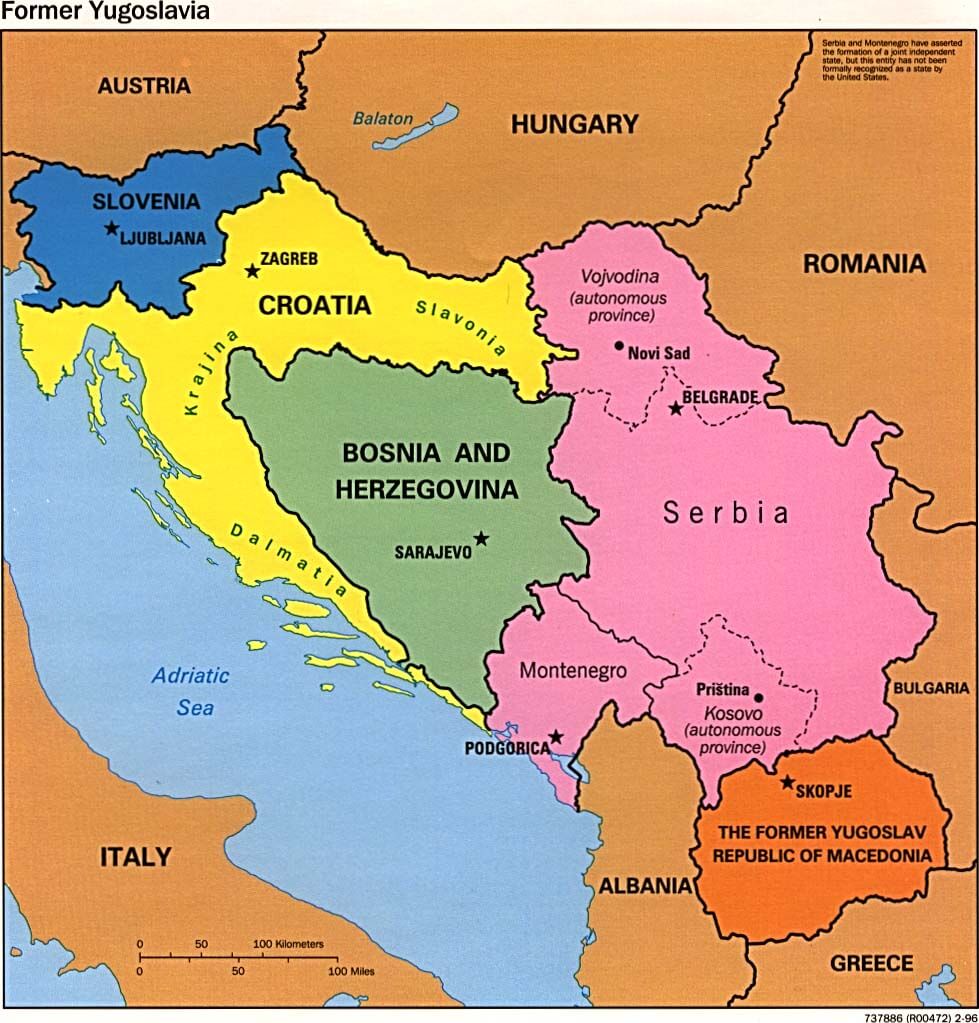 MACEDONIA MAP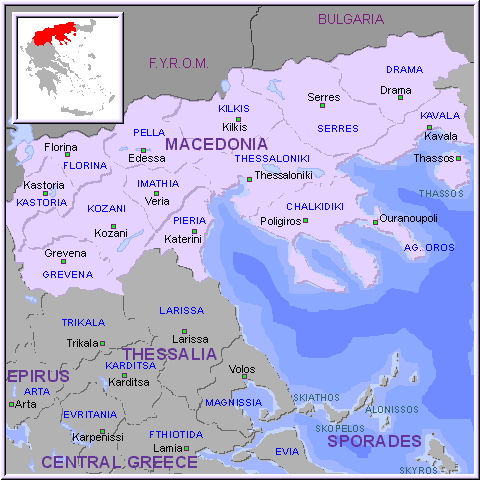 MACEDONIA ROAD MAP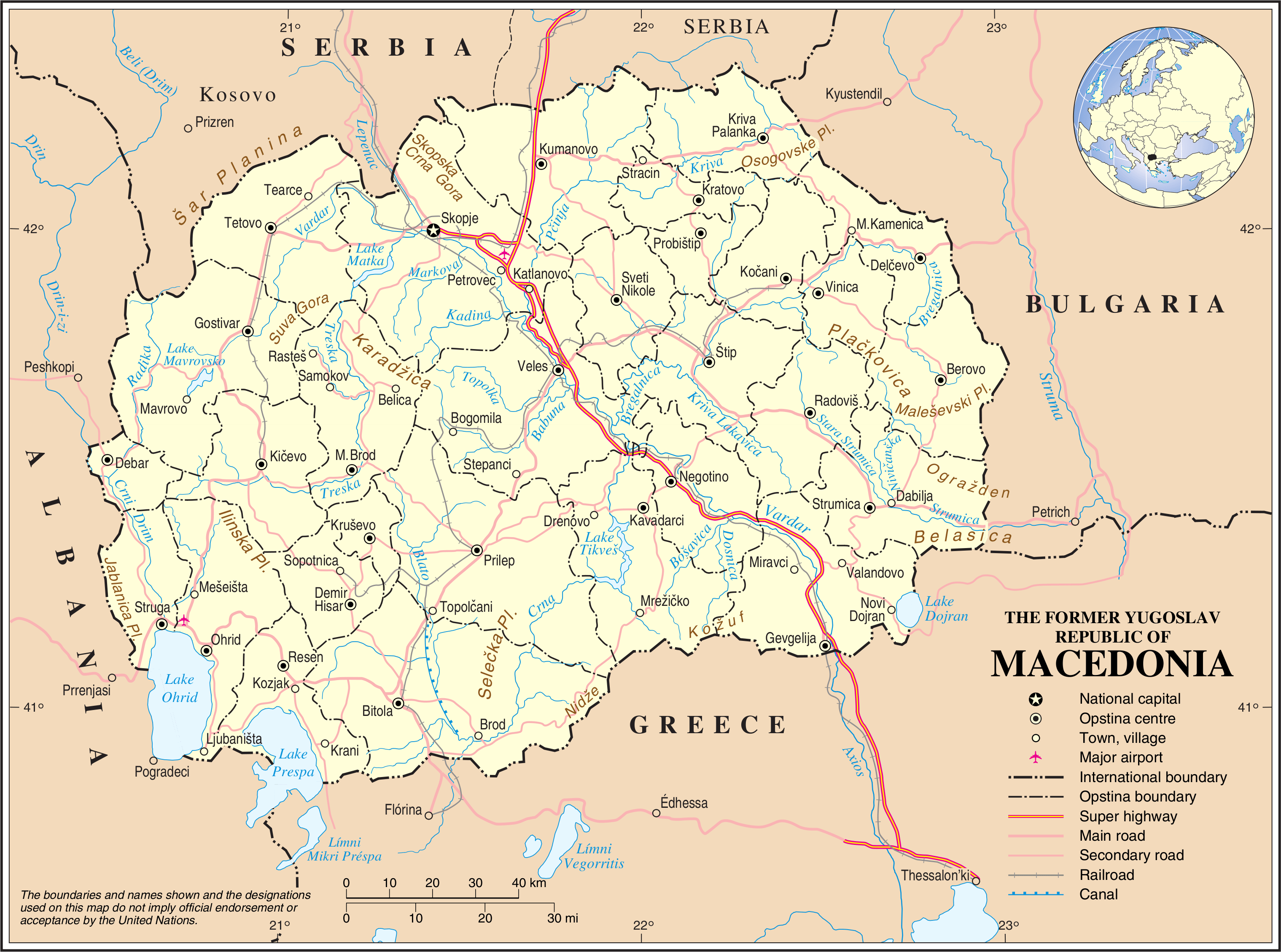 MACEDONIA LAND MAP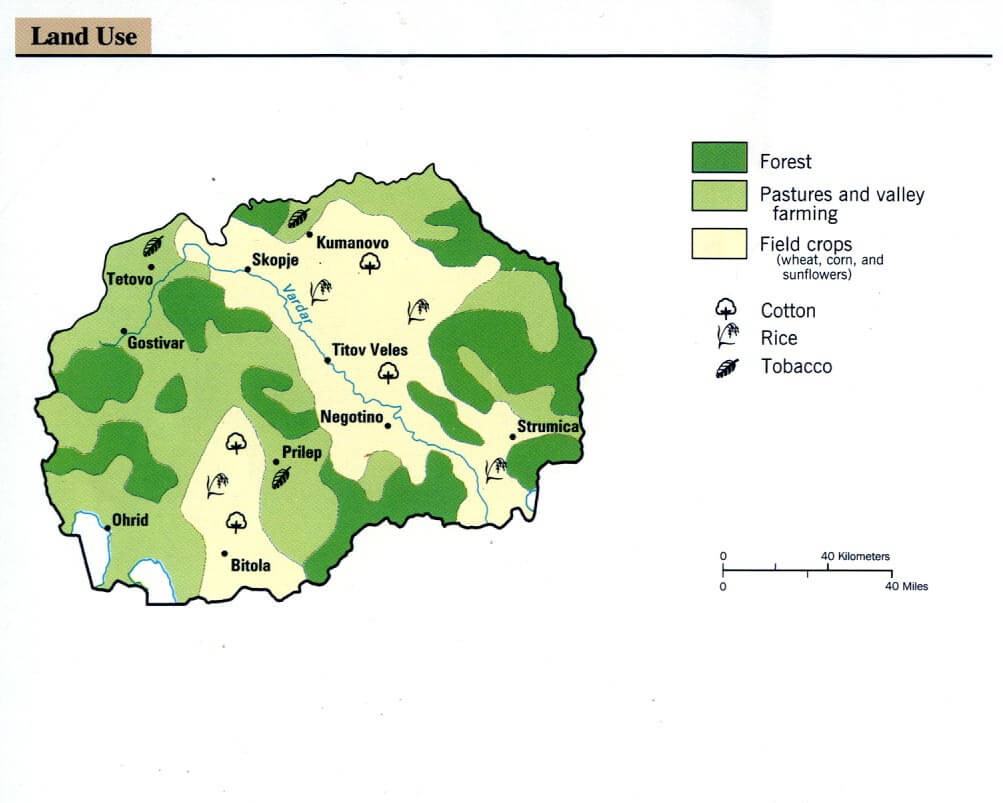 MACEDONIA PHYSICAL MAP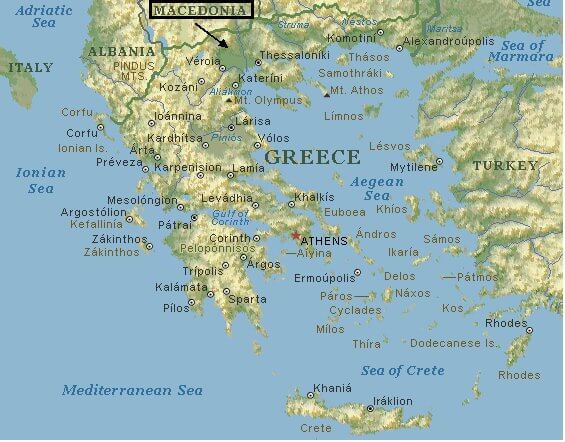 MACEDONIA POLITICAL MAP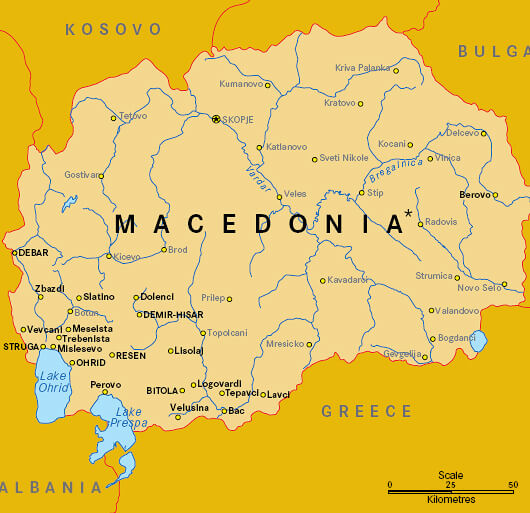 MAP OF MACEDONIA EUROPE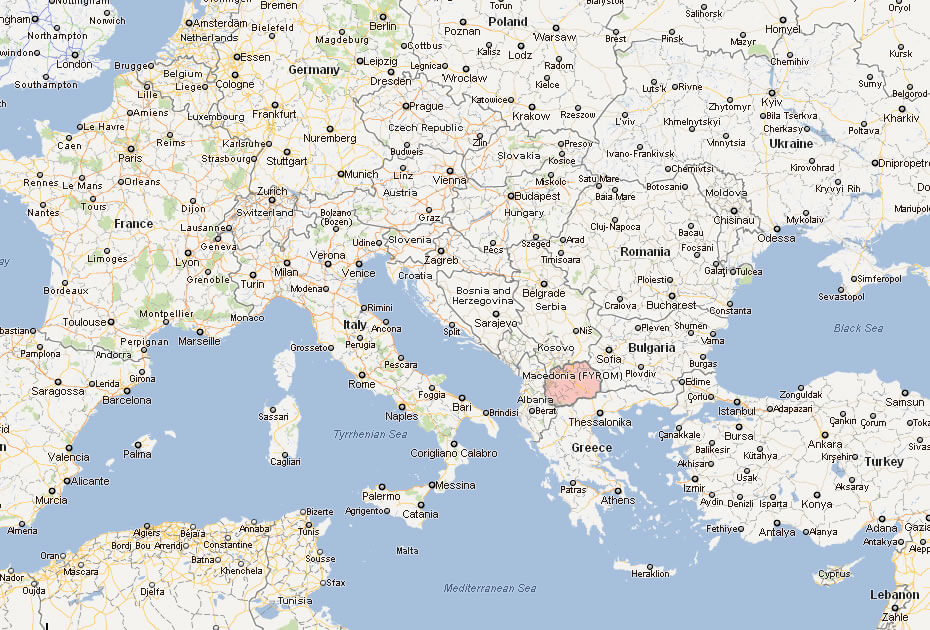 MAP OF MACEDONIA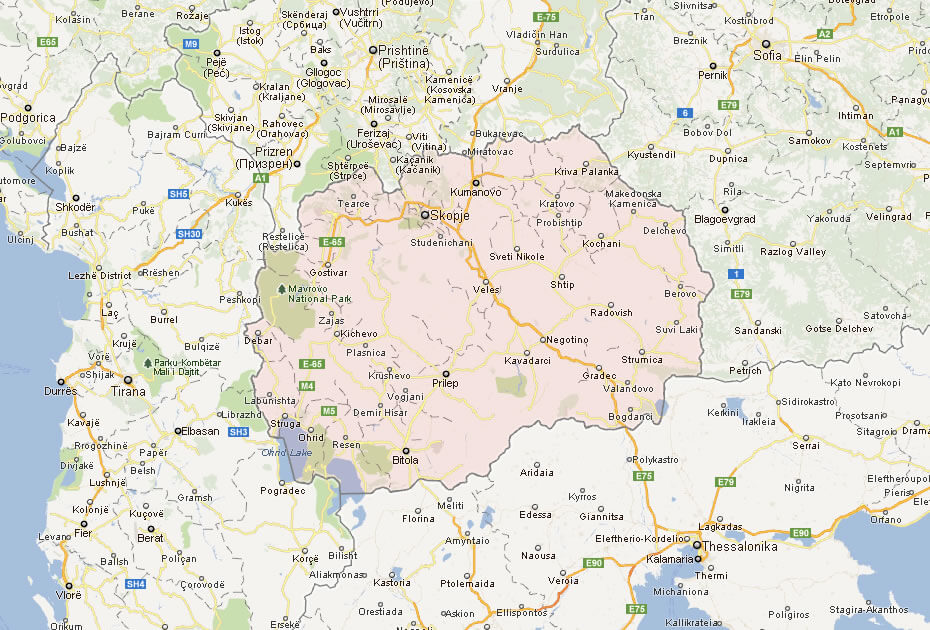 MAP MACEDONIA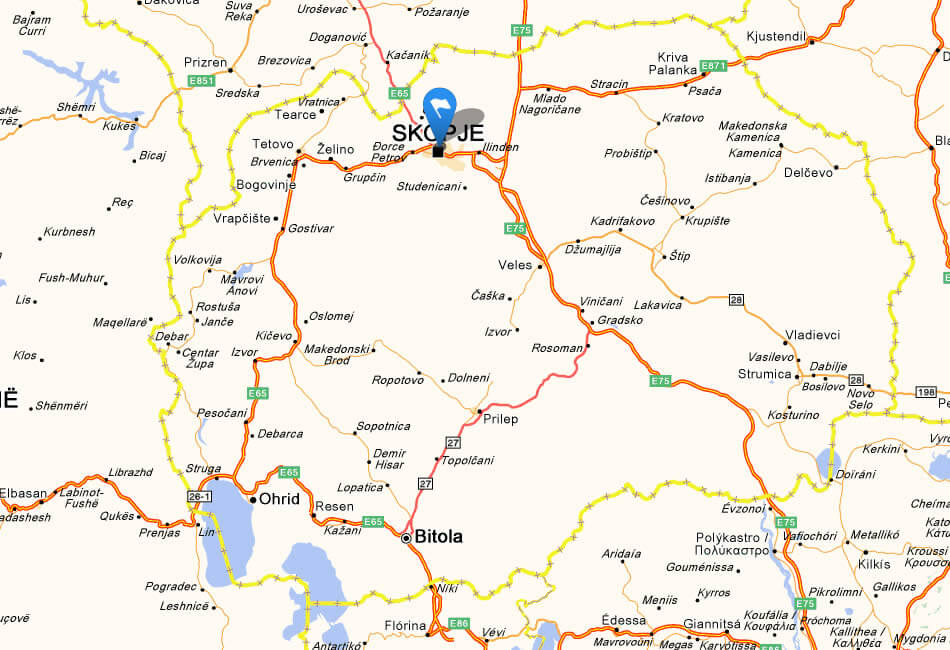 MACEDONIA EARTH MAP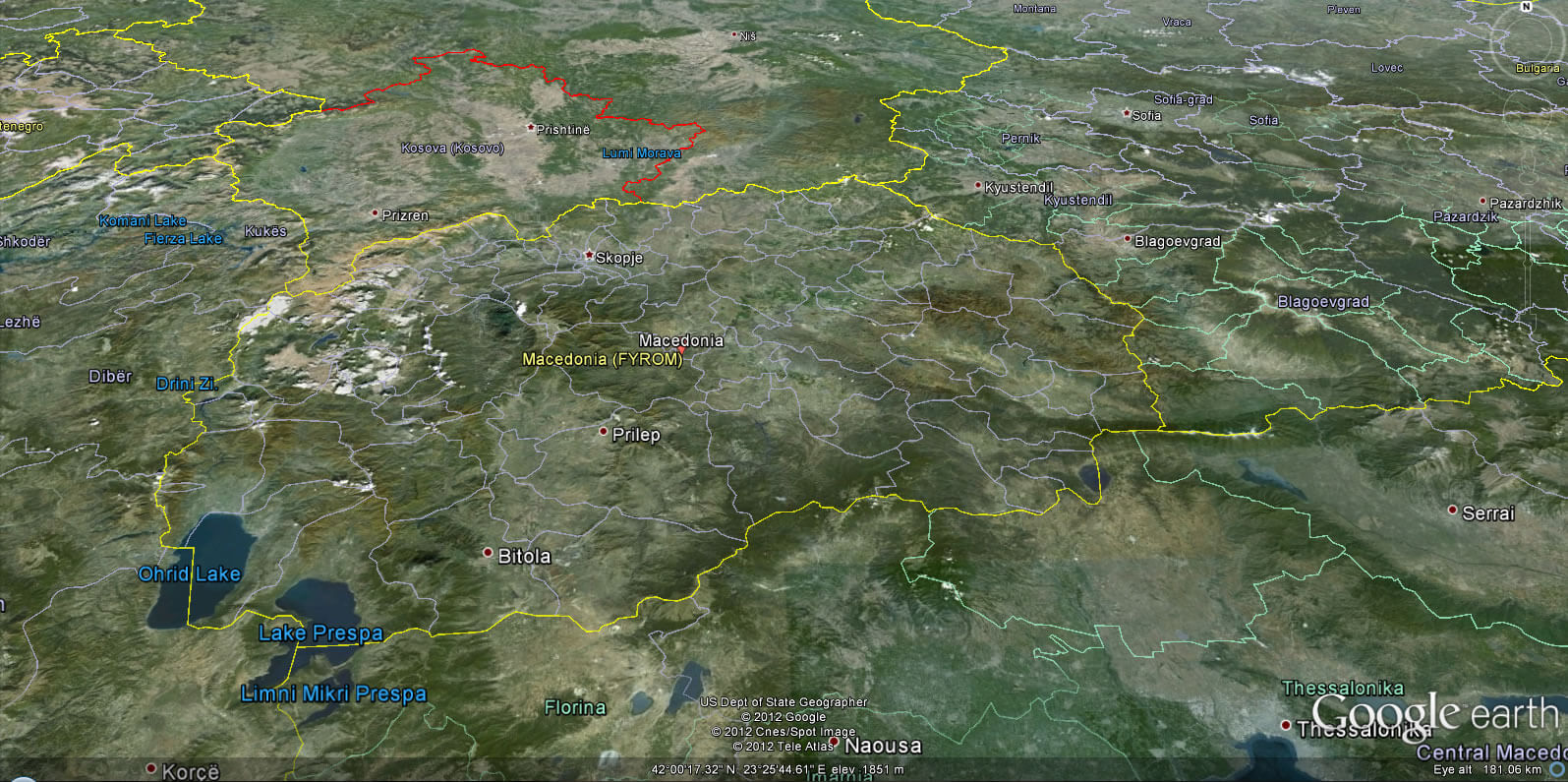 Author:
Arif Cagrici