Colorado is a beautiful state located in the western United States, known for its stunning natural scenery, including the Rocky Mountains, national parks, and outdoor recreation opportunities. But Colorado is also home to vibrant cities, historic towns, and cultural attractions that make it a unique and exciting destination.
MAP OF COLORADO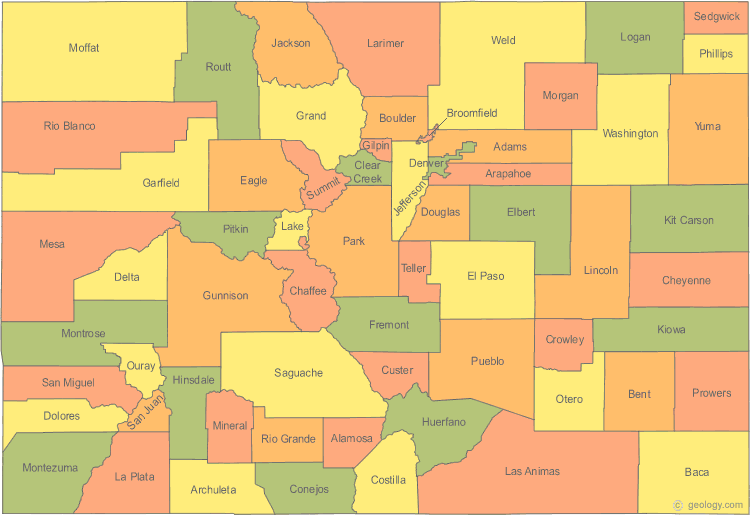 COLORADO PHYSICAL MAP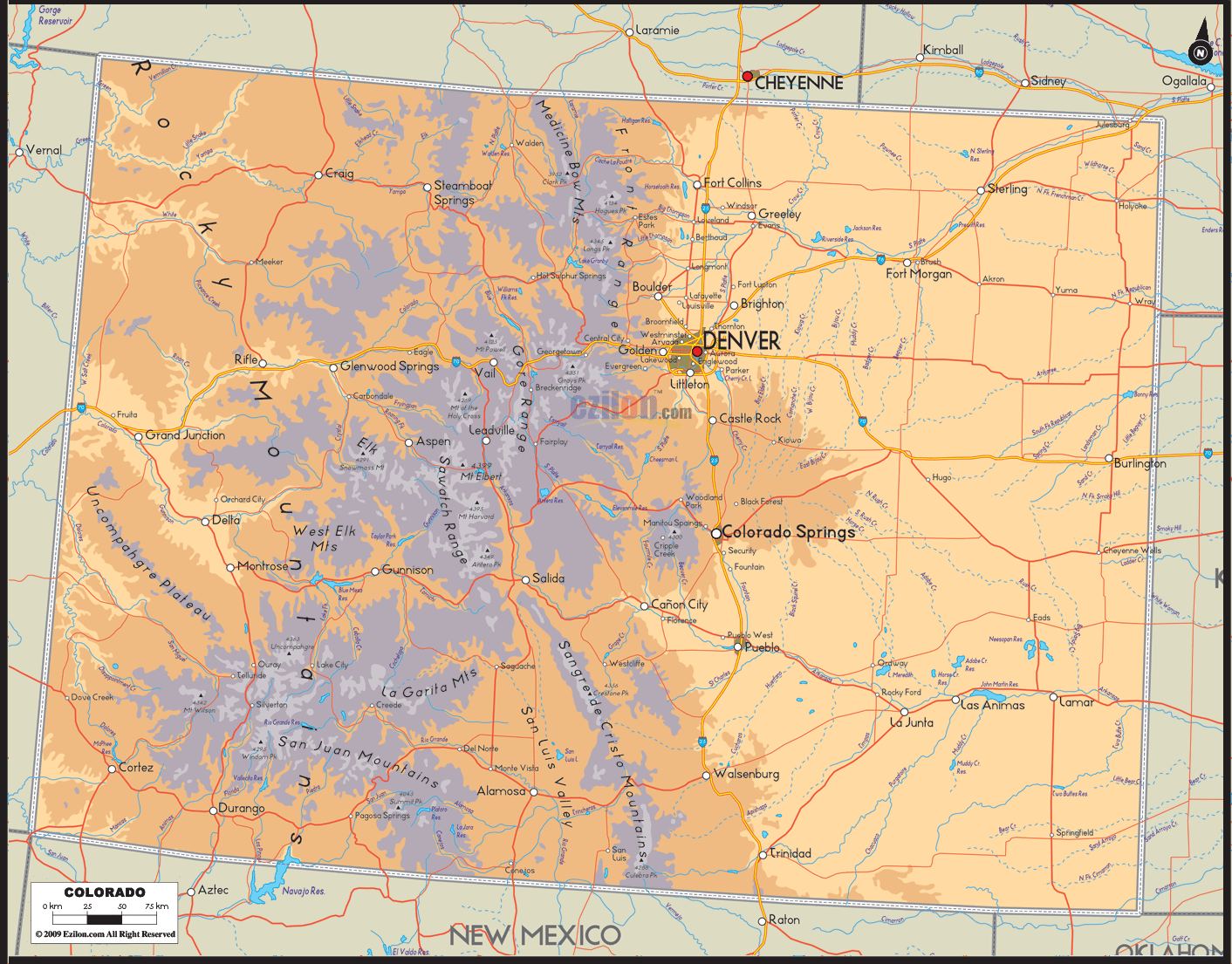 Brief information about Colorado, US
Location:
Colorado is located in the western region of the United States, bordered by Wyoming to the north, Nebraska to the northeast, Kansas to the east, Oklahoma to the southeast, New Mexico to the south, Utah to the west, and Arizona to the southwest.
Geography:
Colorado is known for its diverse geography, which includes the Rocky Mountains, high plains, canyons, mesas, and desert lands. The state has more than 50 peaks over 14,000 feet (4,267 meters) in elevation, and is home to several national parks and monuments, including Rocky Mountain National Park, Mesa Verde National Park, and the Great Sand Dunes National Park.
Population:
As of the 2020 United States Census, Colorado had a population of approximately 5.8 million people. The largest city and state capital is Denver, which is home to over 700,000 people.
Economy:
Colorado has a diverse economy, with major industries including agriculture, mining, manufacturing, and tourism. The state is also known for its growing tech industry, with several tech companies based in the Denver-Boulder area, including Google, Amazon, and IBM.
Culture:
Colorado has a rich cultural heritage, with a mix of Native American, Spanish, and Western traditions. The state is known for its cowboy culture, and hosts several rodeos and festivals throughout the year. Colorado is also home to several major universities, including the University of Colorado, Colorado State University, and the United States Air Force Academy.
Area:
Colorado has a total area of 104,094 square miles (269,837 square kilometers), making it the 8th largest state in the United States.
Demographics:
Colorado is a diverse state with a majority white population (approximately 70%). Other major ethnic groups include Hispanic or Latino (21.5%), Black or African American (4%), and Asian (3.3%). The state has a median age of 37.6 years, with a slightly higher percentage of females (50.5%) than males.
History:
Colorado was originally home to several Native American tribes, including the Ute, Arapaho, and Cheyenne. The area became part of the United States in 1848 with the Treaty of Guadalupe Hidalgo, and was later settled by miners during the Gold Rush of the mid-1800s. Colorado became a state in 1876 as part of the United States' centennial celebration.
A Collection of Colorado Maps and Colorado Satellite Images
MAP OF COLORADO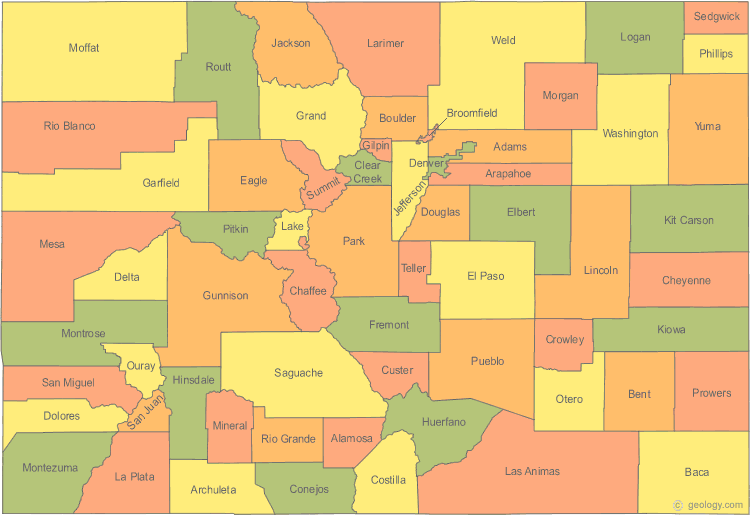 COLORADO COUNTY MAP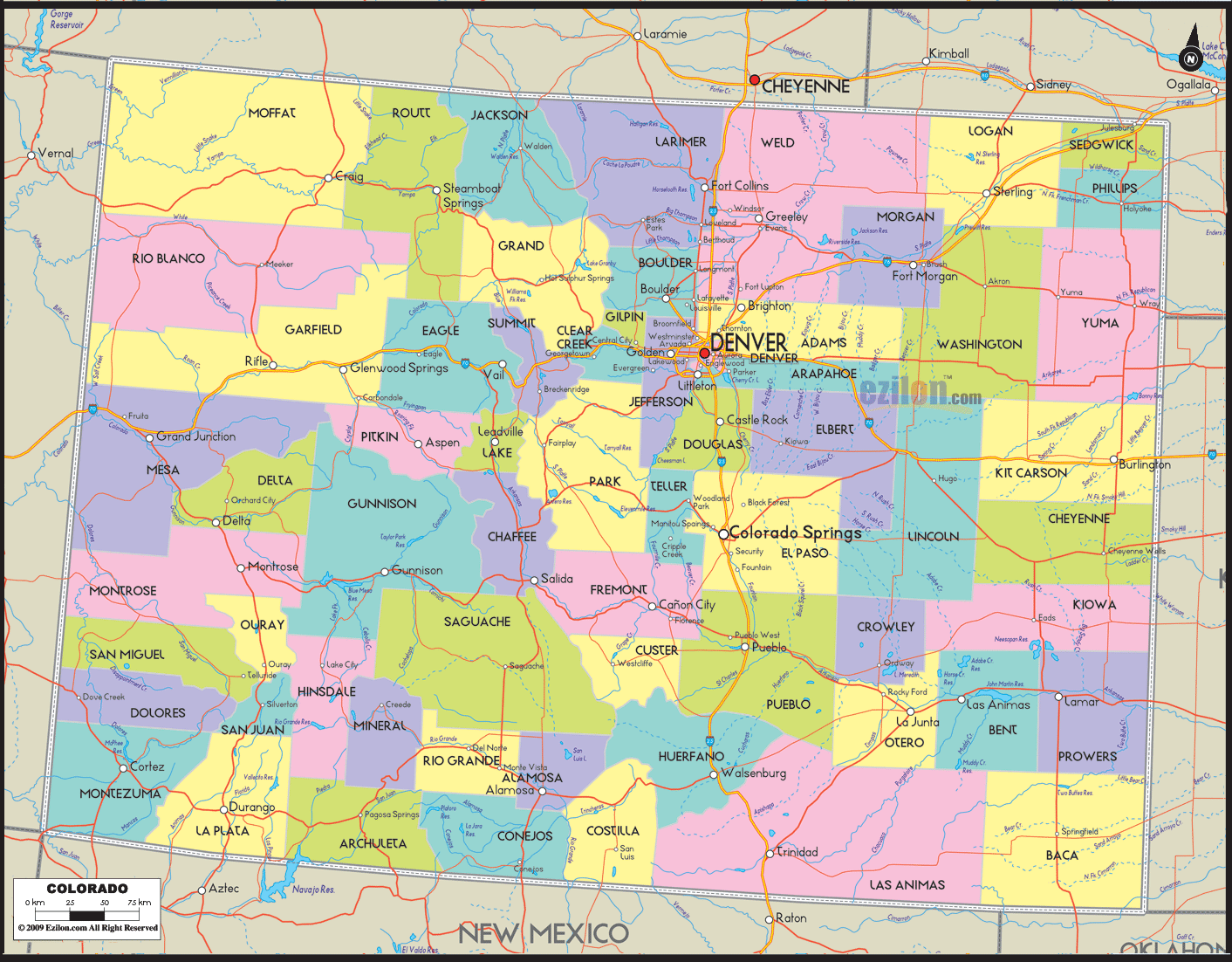 COLORADO MAP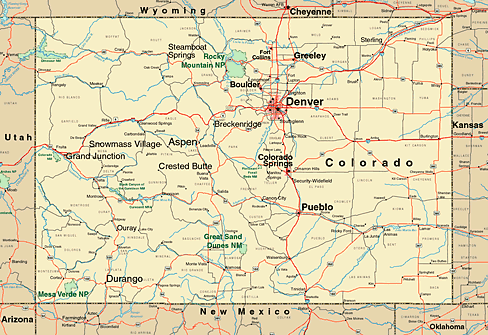 COLORADO PHYSICAL MAP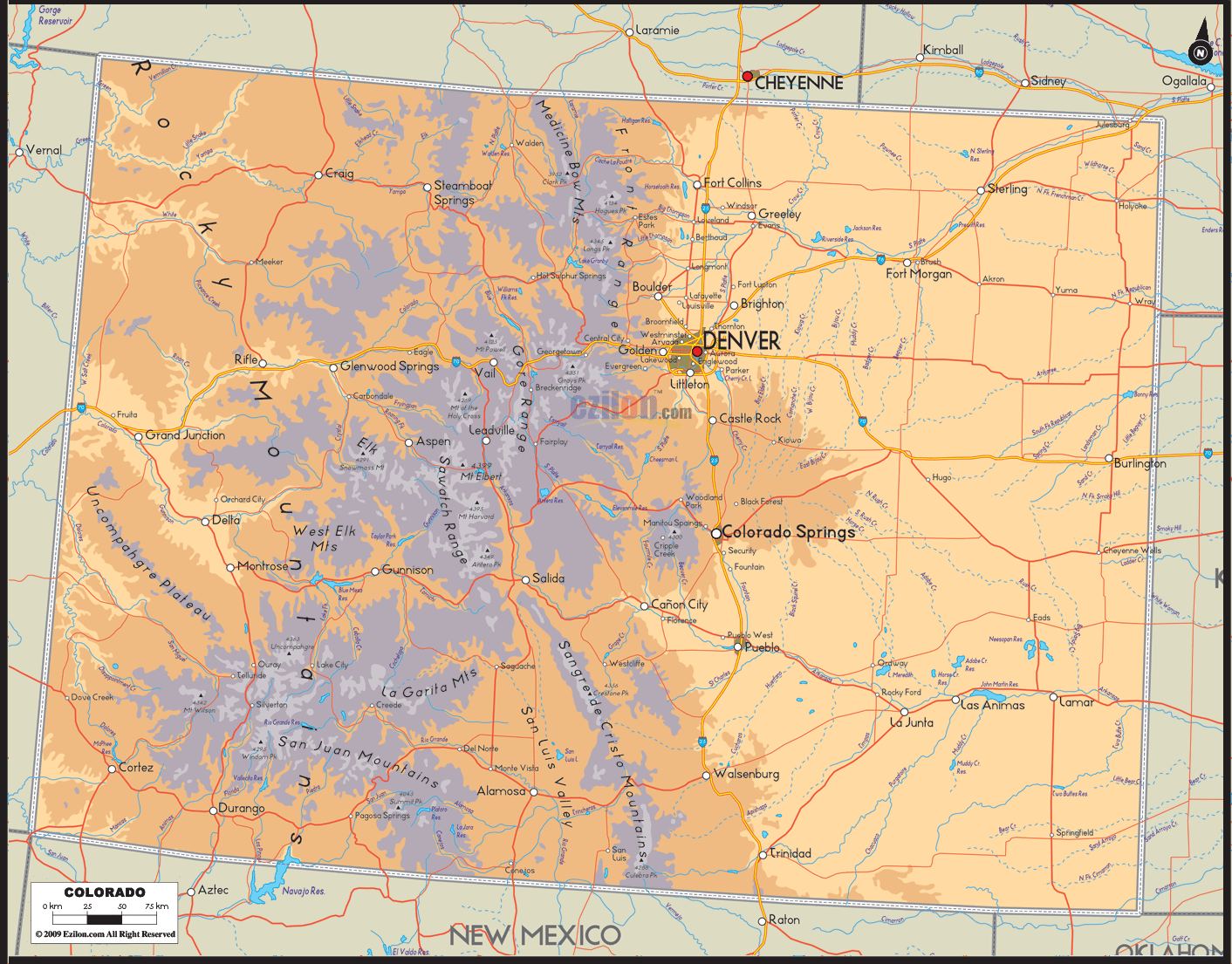 COLORADO COUNTIES MAP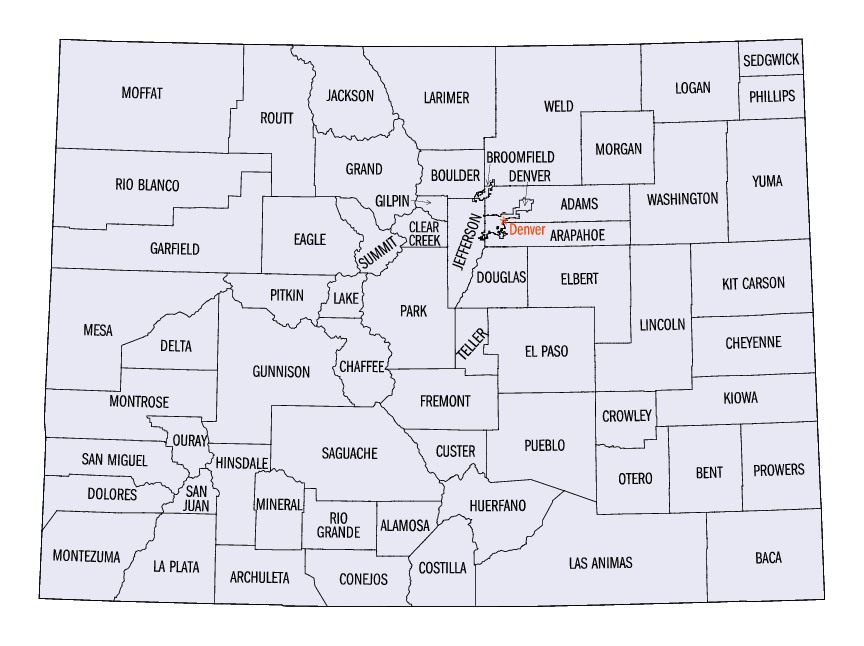 COLORADO COUNTIES ROAD MAP USA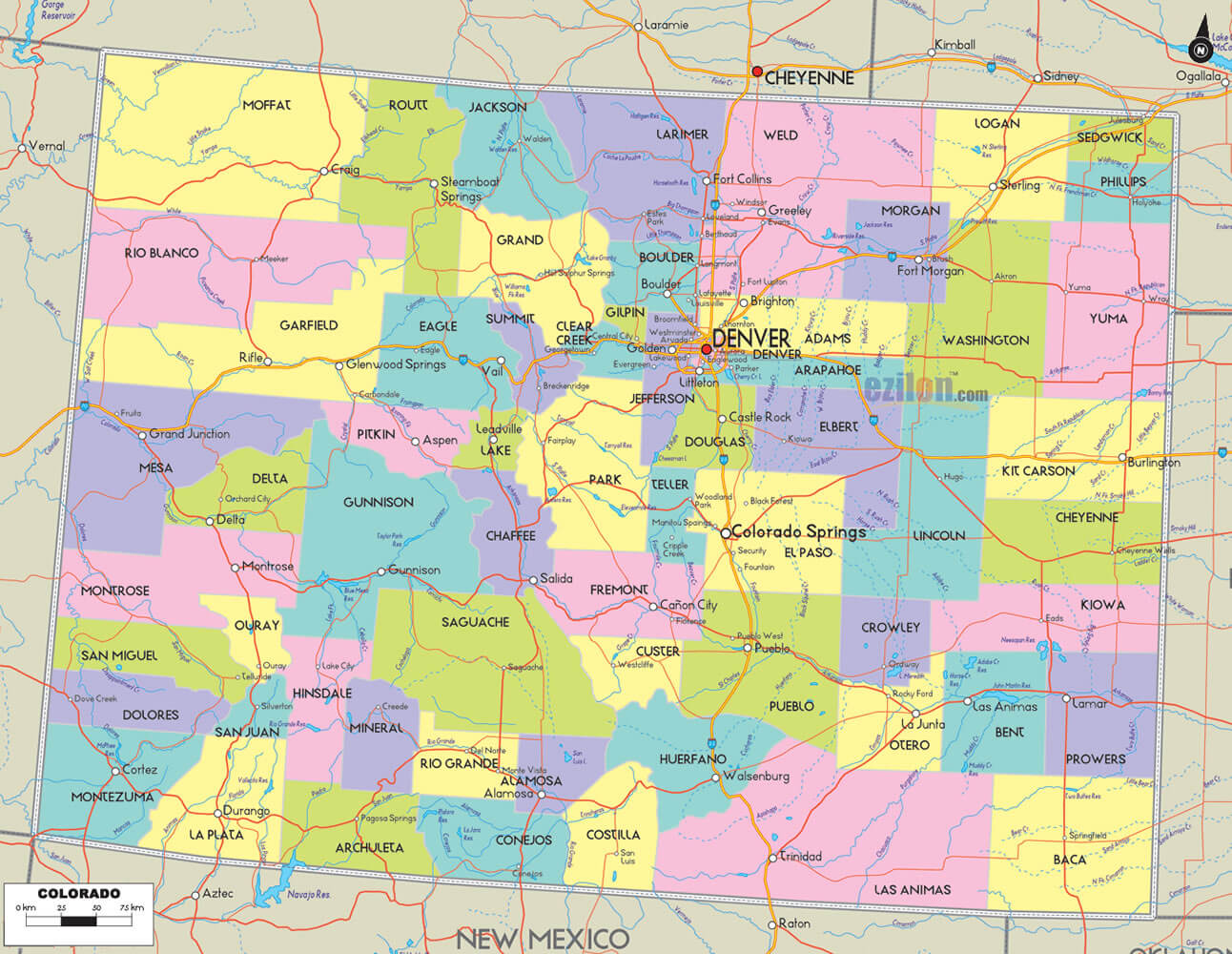 COLORADO HIGHWAYS MAP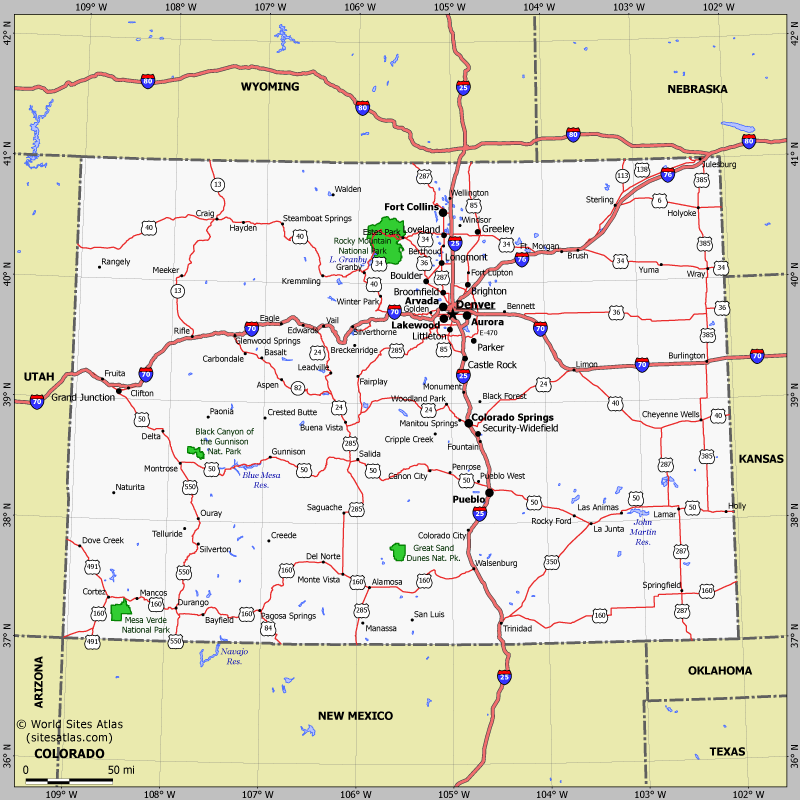 COLORADO MAP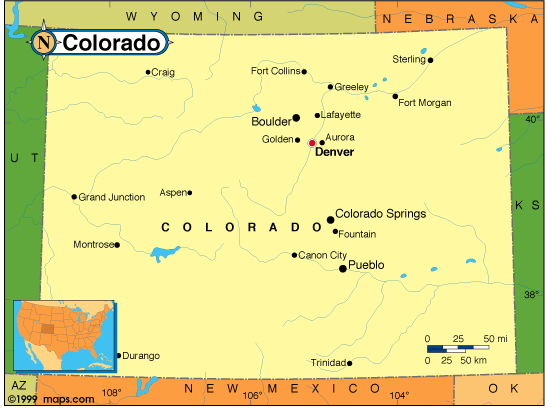 COLORADO MAP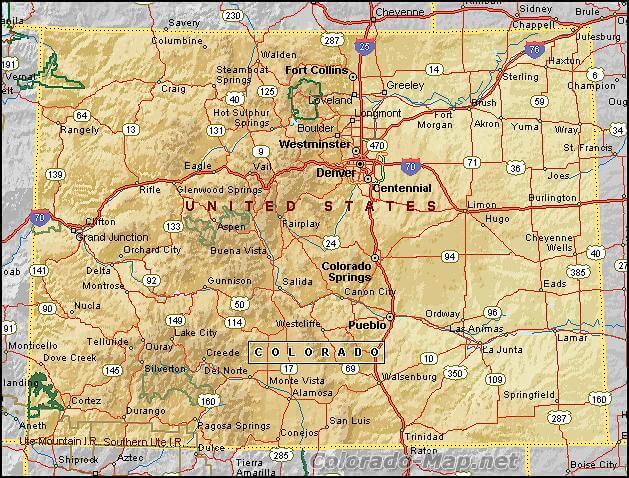 COLORADO PHYSICAL MAP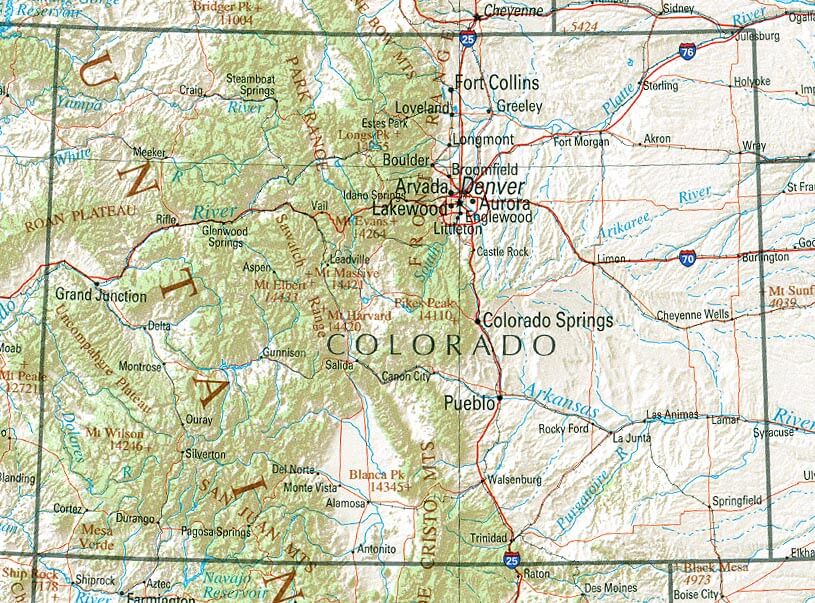 COLORADO ROAD MAP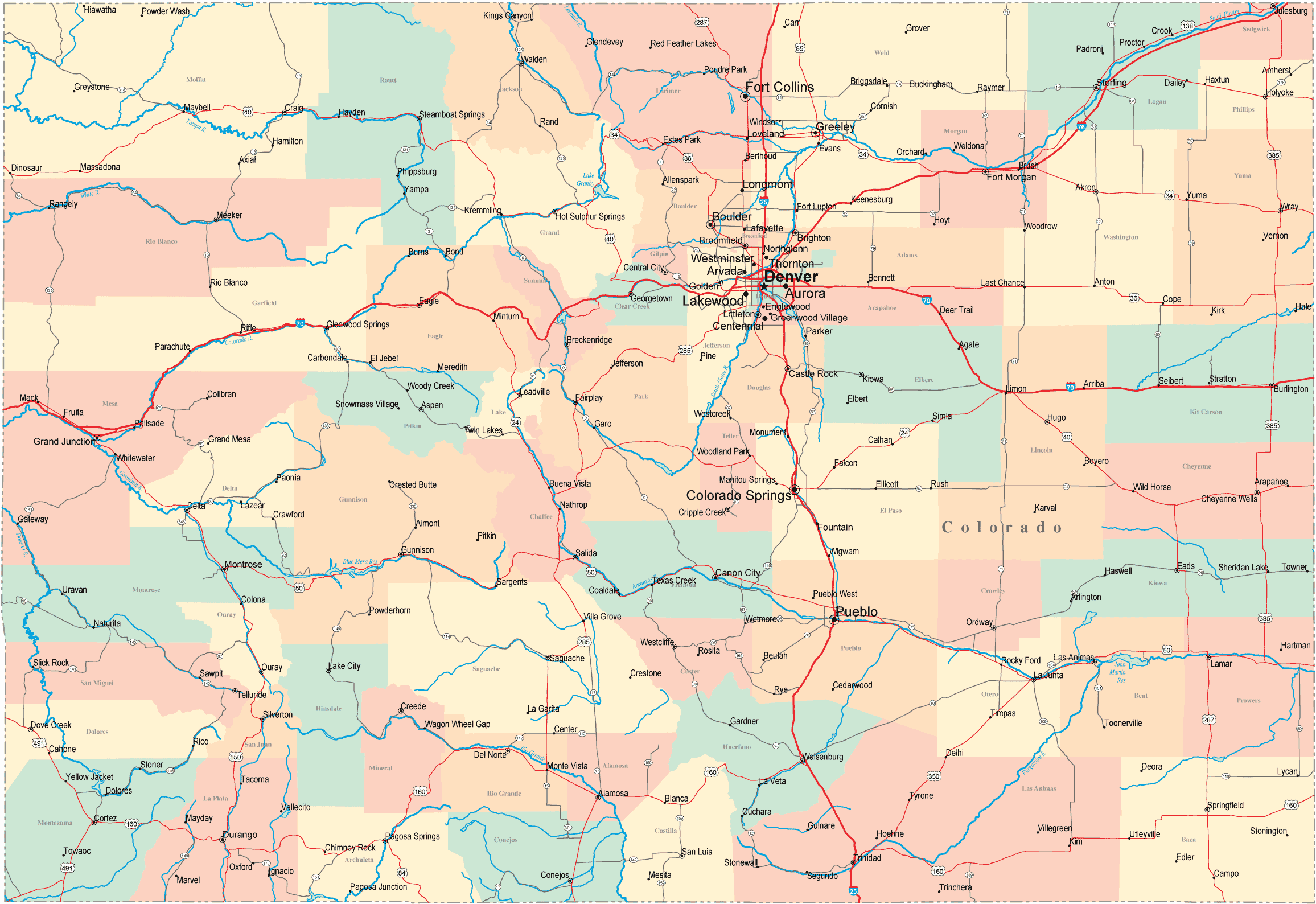 COLORADO SATELLITE IMAGES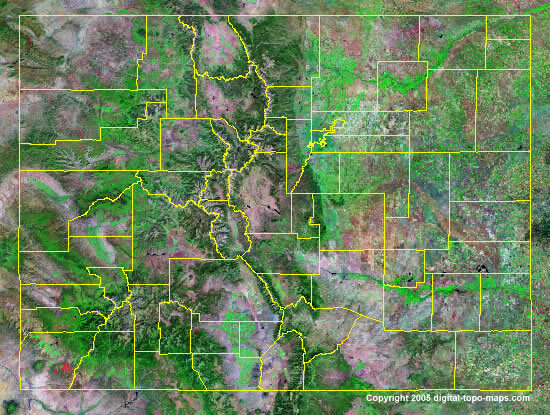 COUNTIES MAP OF COLORADO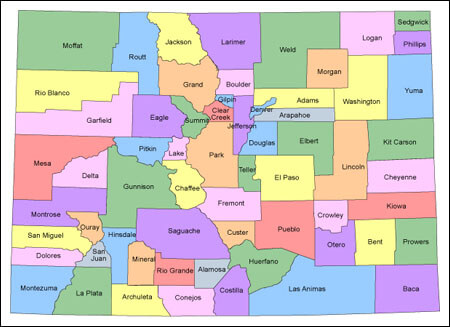 UTAH RIVER MAP AND DENVER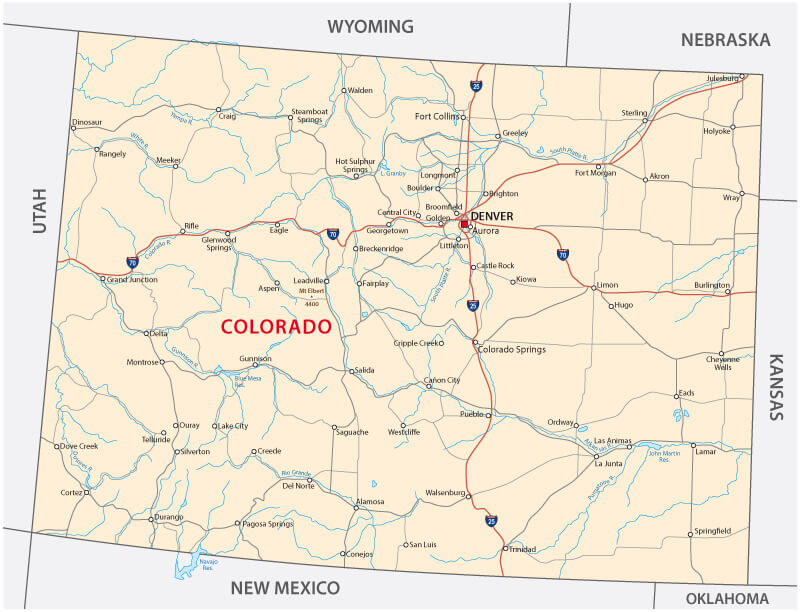 A collection of Colorado Maps
Author:
Arif Cagrici