With Oregon map page, where you can explore the diverse geography of this magnificent state. Located in the Pacific Northwest region of the United States, Oregon is known for its rugged coastline, dense forests, and majestic mountains. With our detailed and interactive Oregon map, you can navigate the state with ease and discover all the natural beauty and excitement it has to offer.
MAP OF OREGON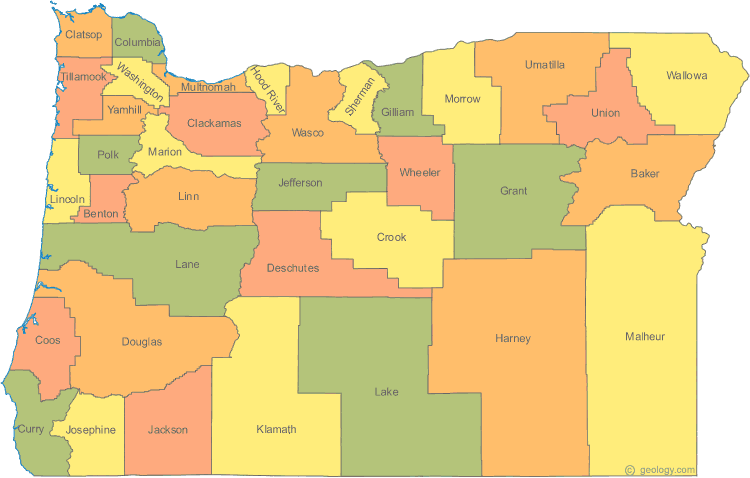 OREGON MAP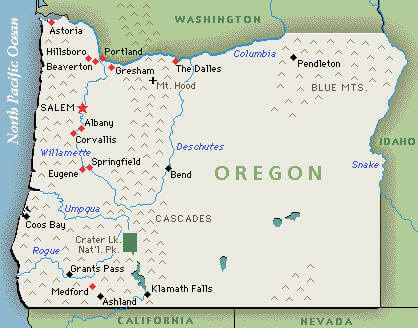 Brief information about Oregon, US
Oregon is a state located in the Pacific Northwest region of the United States. It is the 27th most populous state in the US and covers an area of approximately 98,379 square miles. The state is bordered by Washington to the north, California to the south, Nevada to the southeast, and Idaho to the east.
Oregon has an area of approximately 98,379 square miles (255,026 square kilometers).
According to the US Census Bureau, as of 2020, the estimated population of Oregon is around 4.24 million people.
The largest city in Oregon is Portland, with a population of around 654,000 people, followed by Salem, the state capital, with a population of around 175,000 people.
The racial makeup of Oregon is predominantly white (around 78%), followed by Hispanic or Latino (around 13%), and Asian (around 4%). Oregon has a rich history, being explored by Lewis and Clark in the early 19th century and later settled by pioneers traveling along the Oregon Trail. Oregon became the 33rd state of the US in 1859.
The state has a diverse economy, with significant contributions from industries such as technology, agriculture, and tourism. Oregon is home to several major companies, including Nike and Intel, and is a leader in the production of lumber and paper products.
Oregon is also known for its progressive policies, particularly in areas such as environmental protection and healthcare. The state has been at the forefront of initiatives such as clean energy and sustainable agriculture, and has implemented a universal healthcare system for its residents.
A Collection of Oregon Maps and Oregon Satellite Images
MAP OF OREGON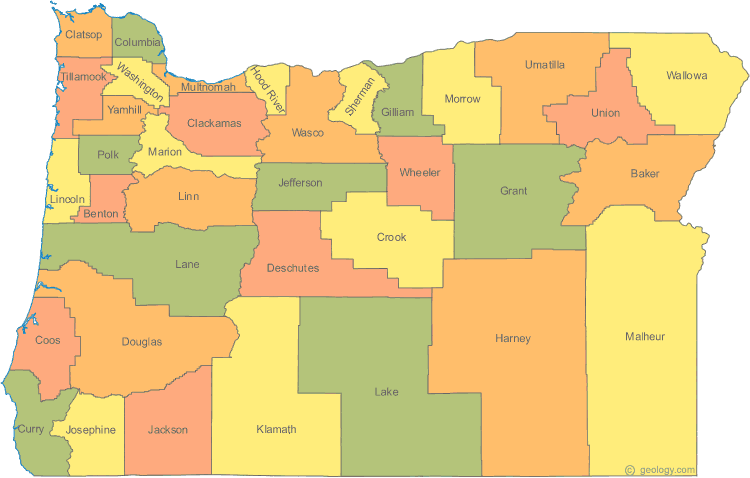 OREGON HISTORICAL MAP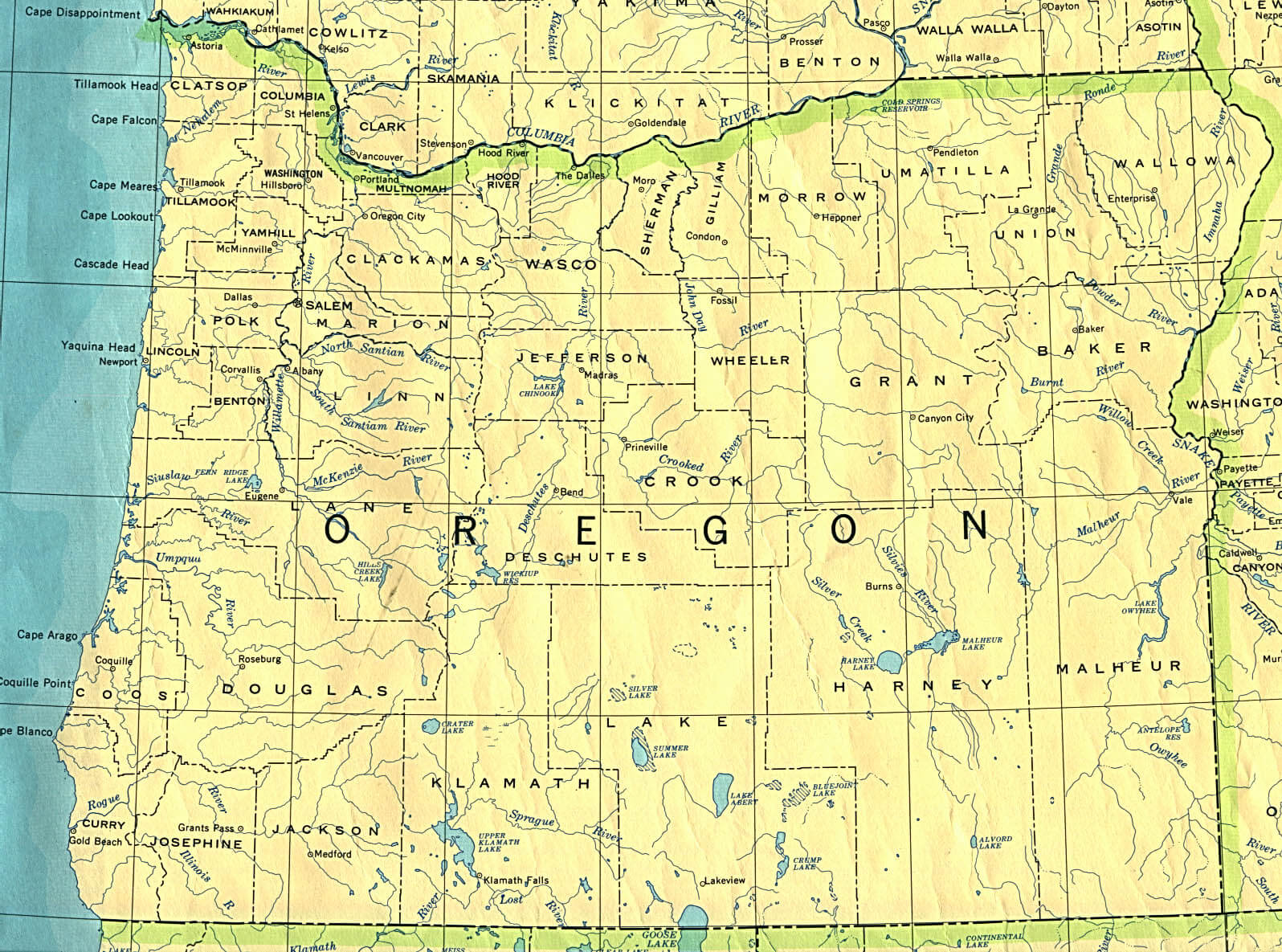 OREGON MAP
OREGON MAP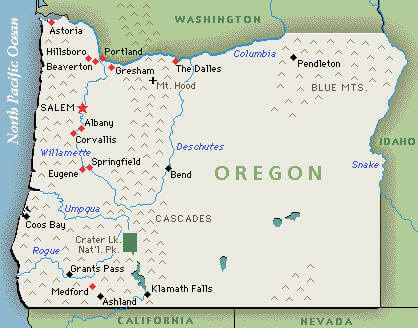 OREGON PHYSICAL MAP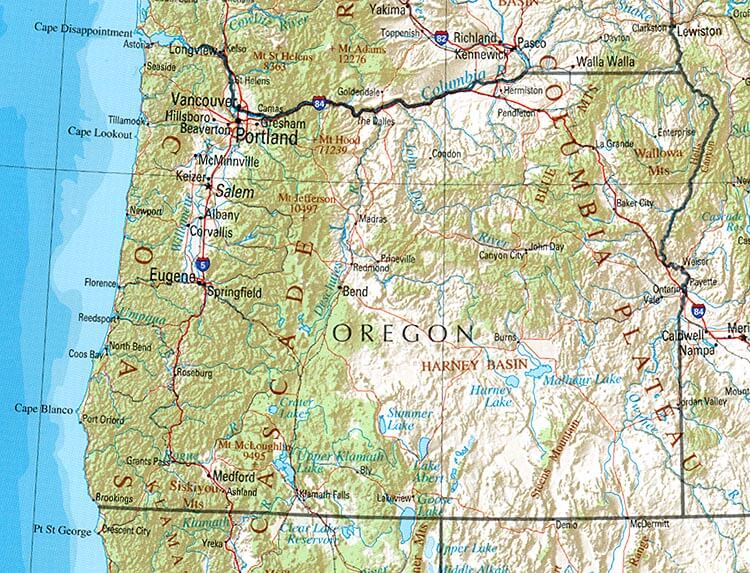 OREGON ROAD MAP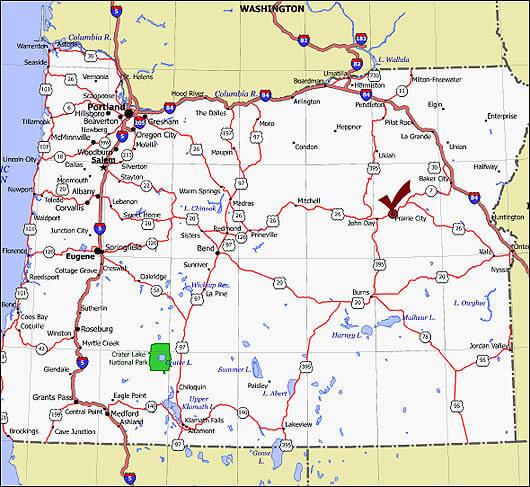 OREGON ATLAS 1886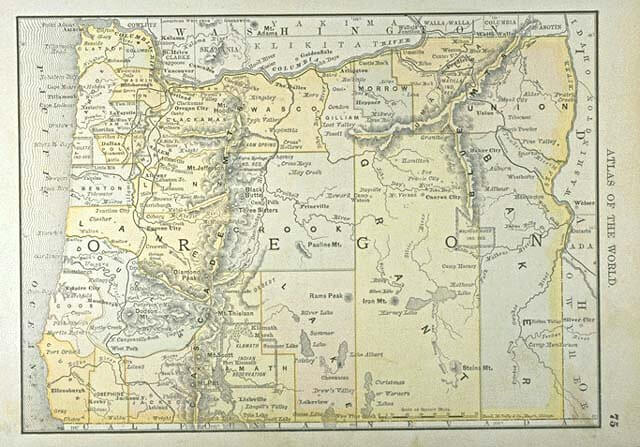 OREGON COUNTIES MAP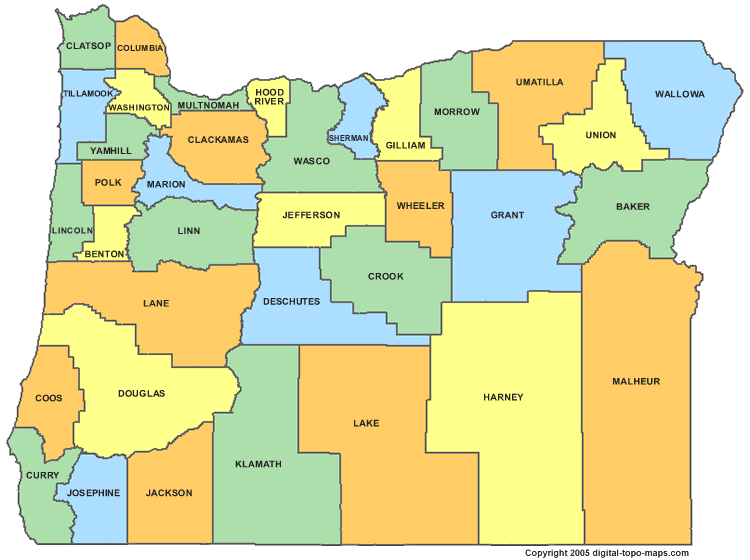 OREGON COUNTY MAP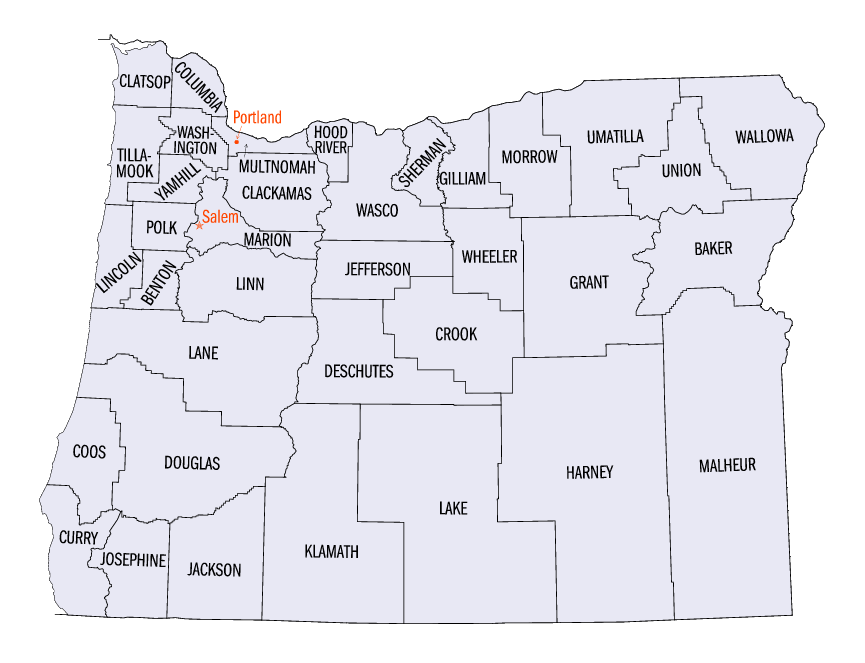 OREGON GEOGRAPHICAL MAP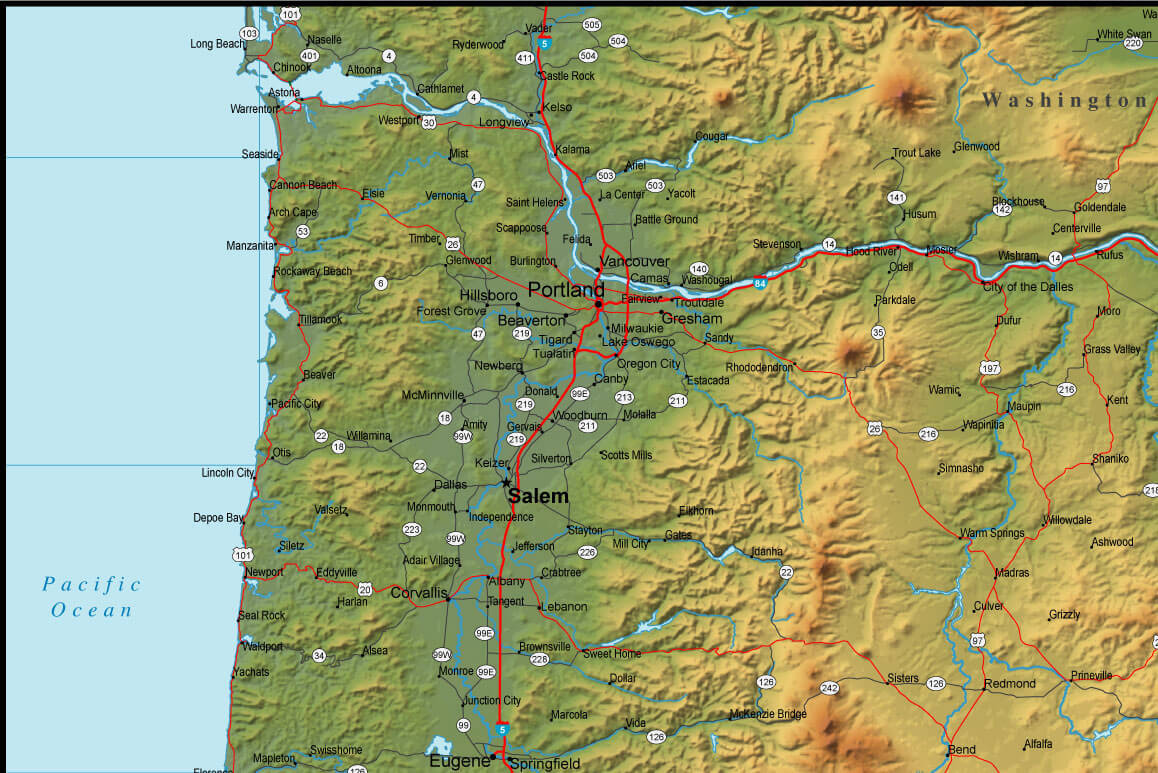 OREGON HISTORICAL MAP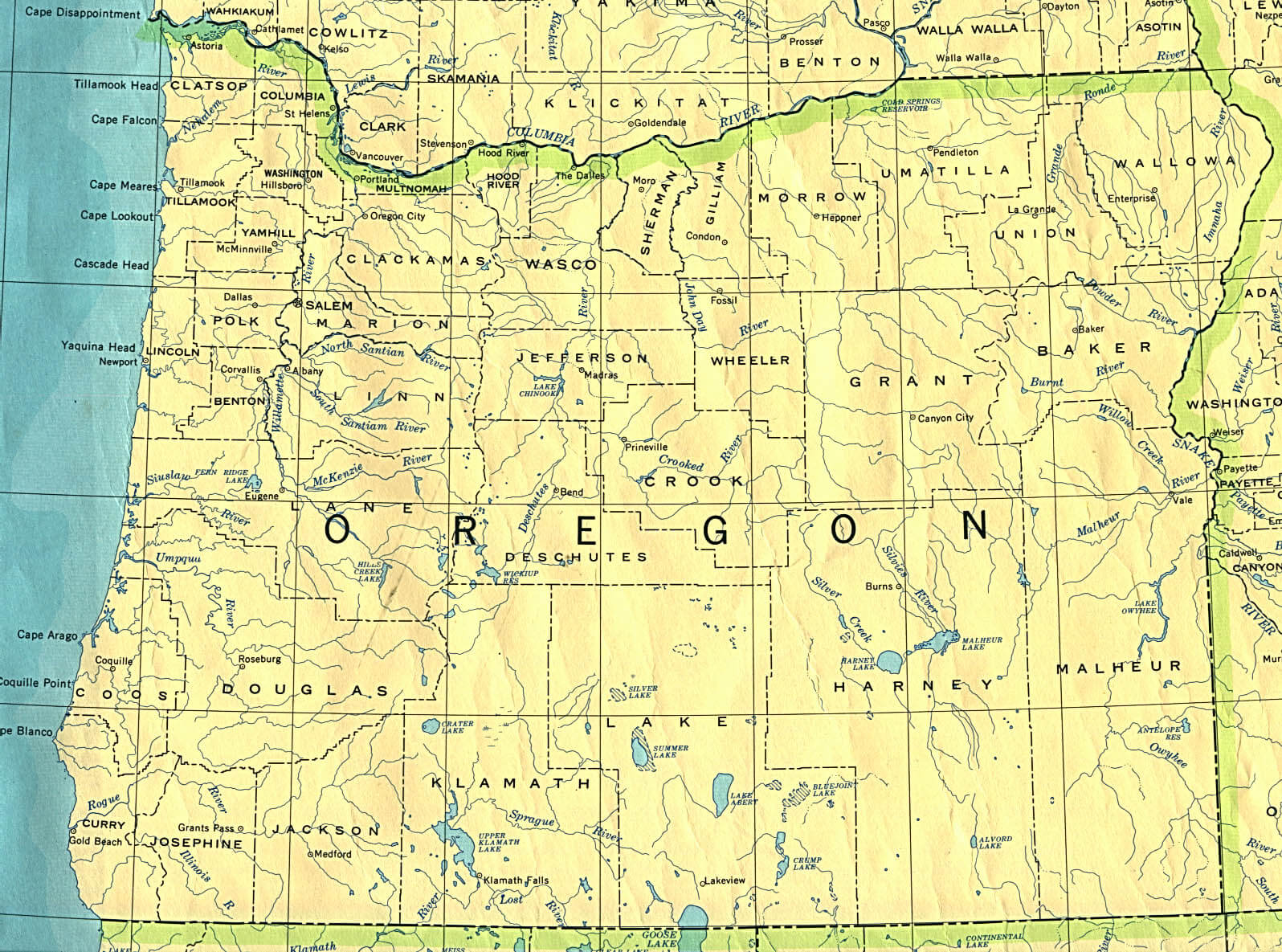 OREGON MAP INTERSTATE 5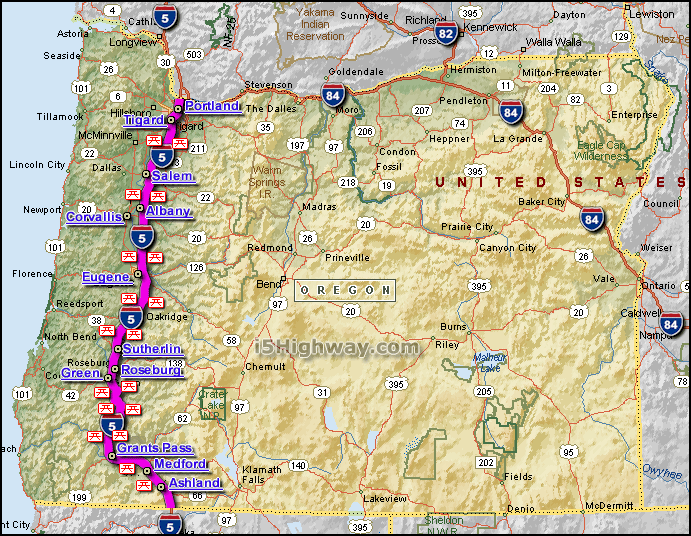 OREGON MAPS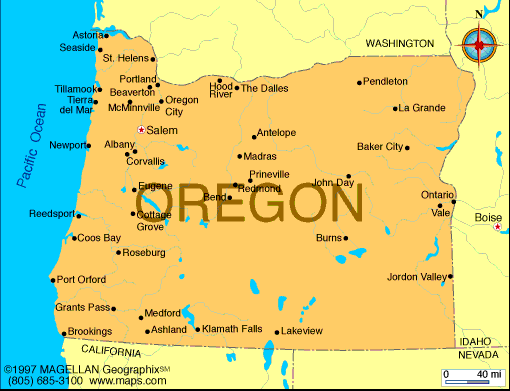 OREGON PHYSICAL MAP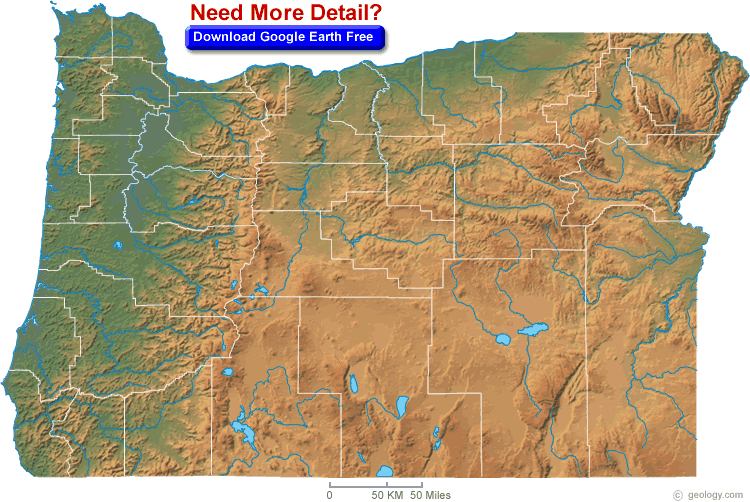 OREGON POLITICAL MAP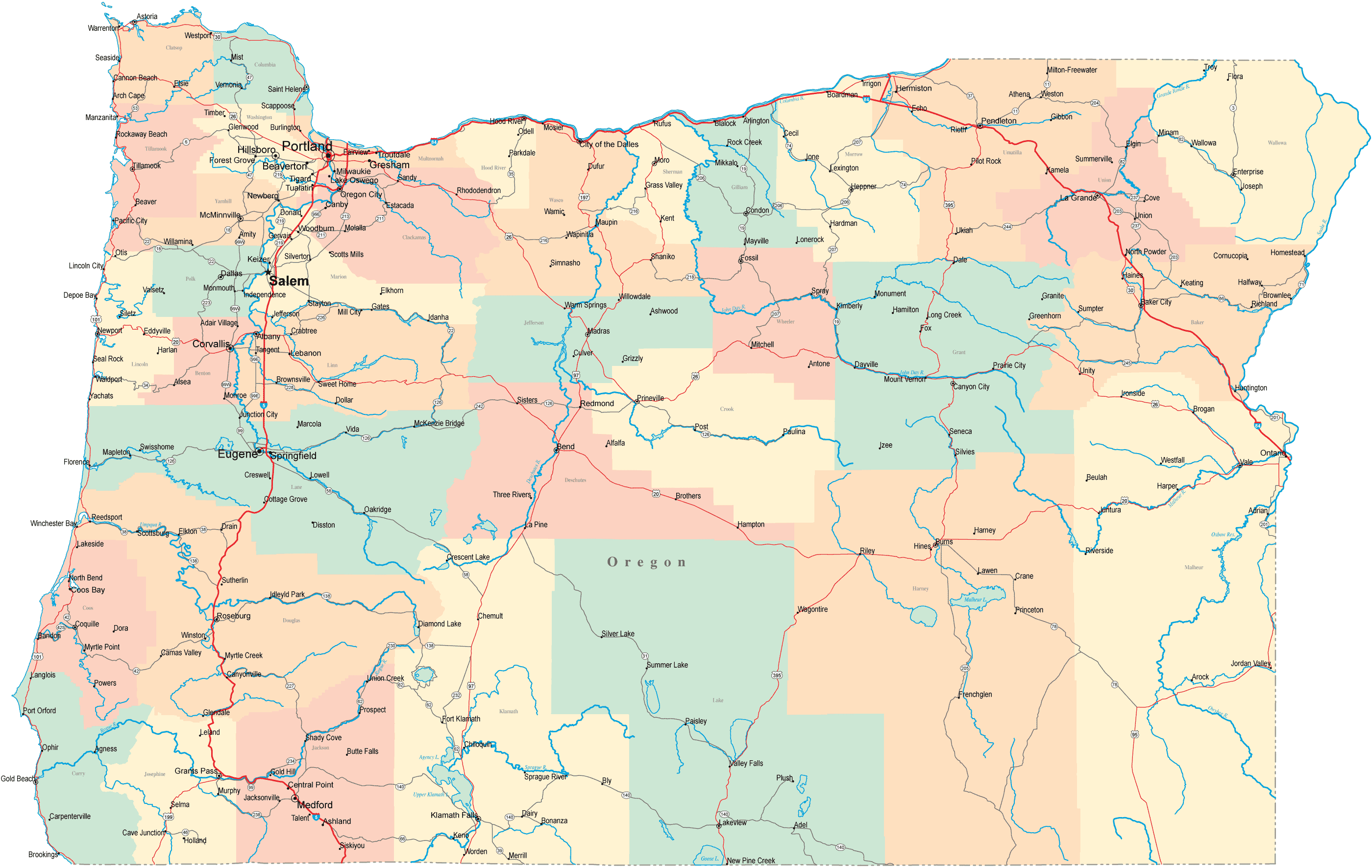 OREGON REFERENCE MAP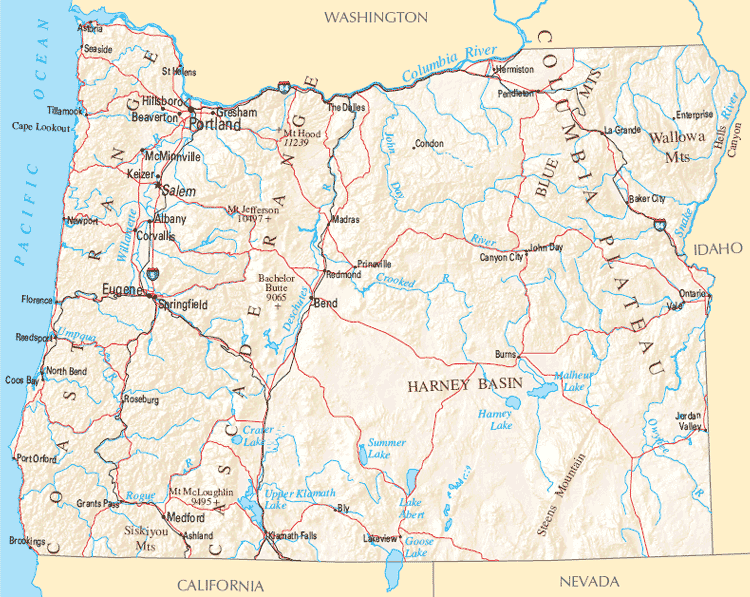 OREGON ROAD MAP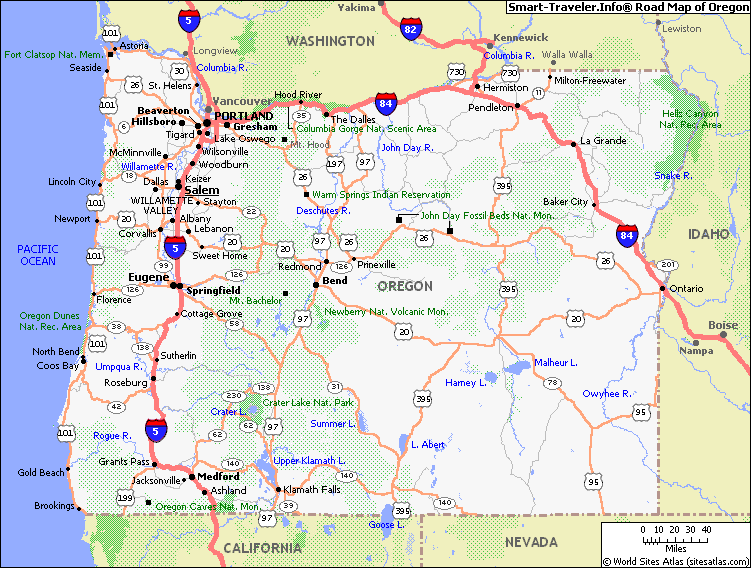 OREGON SATELLITE IMAGE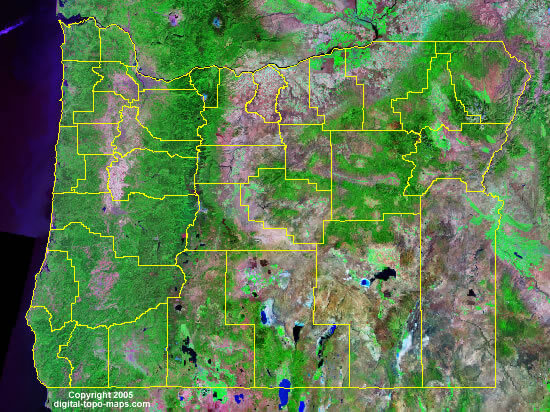 OREGON STATE MAP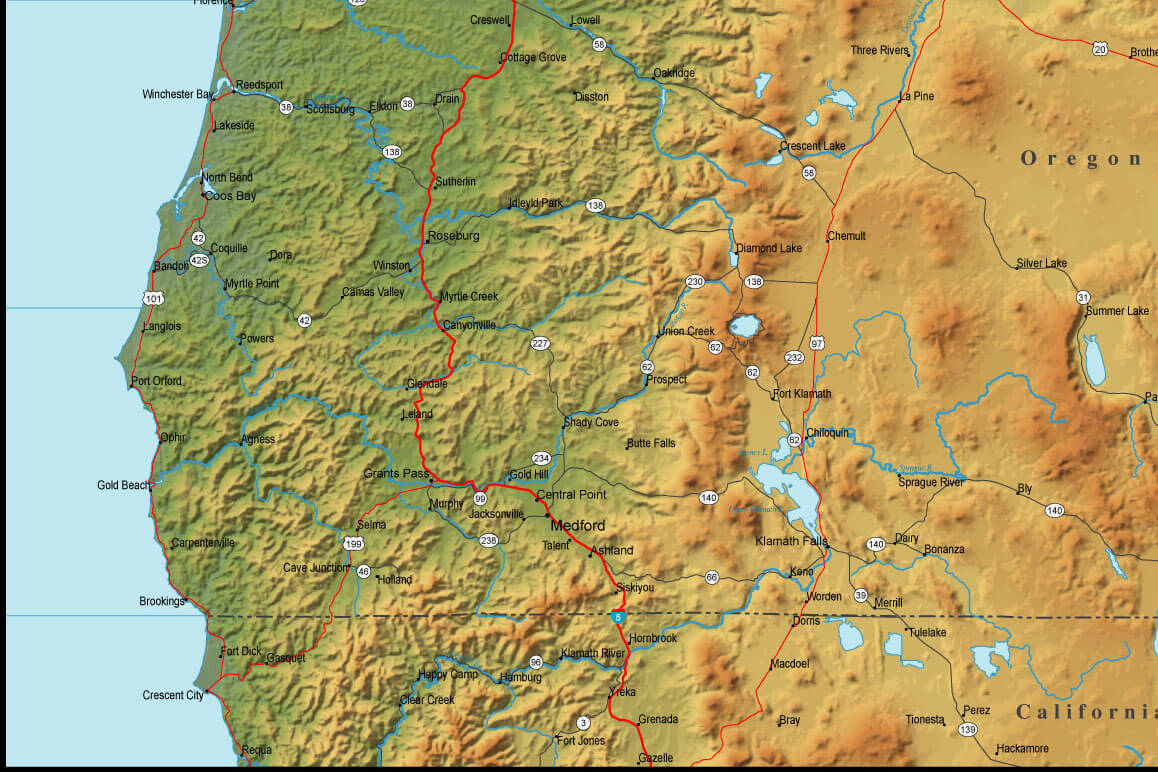 OREGON STATE ROAD MAP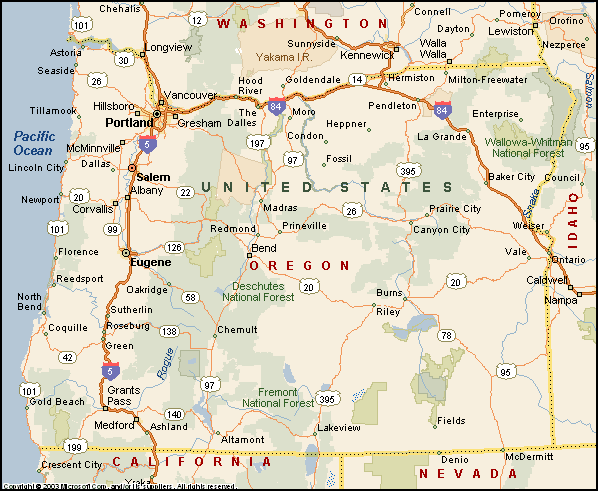 PHYSICAL MAP OF OREGON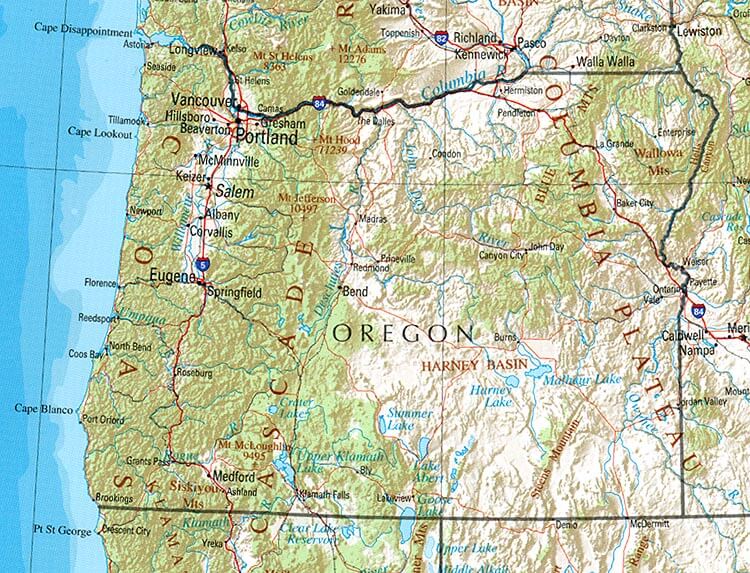 POLITICAL MAP OF OREGON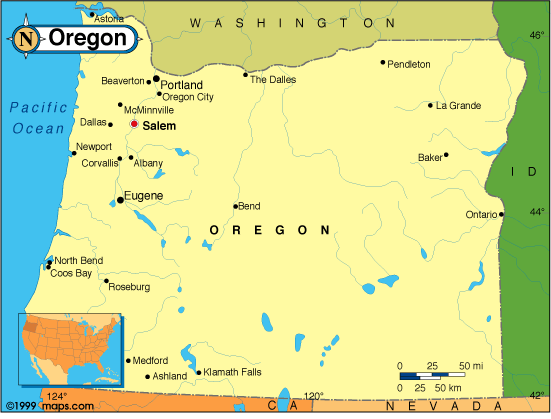 STATE MAP OF OREGON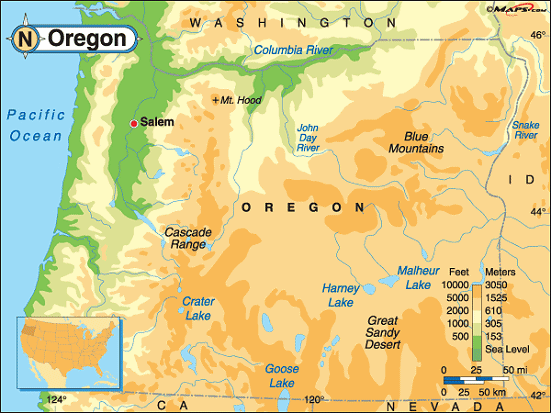 A collection of Oregon Maps
Author:
Arif Cagrici
Largest Cities Map of Oregon and Population
Portland Map
-
583,776
Eugene Map
-
156,185
Salem Map
-
154,637
Gresham Map
-
105,594
Hillsboro Map
-
91,611
Beaverton Map
-
89,803
Bend Map
-
76,639
Medford Map
-
74,907
Springfield Map
-
59,403
Corvallis Map
-
54,462
Albany Map
-
50,158
Aloha Map
-
49,425
Tigard Map
-
48,035
Lake Oswego Map
-
36,619
Keizer Map
-
36,478