Map of South Dakota is one of the most beautiful and historic states in the United States. This map provides a detailed overview of the state's geography, including its major cities, highways, and topography.
MAP OF SOUTH CAROLINA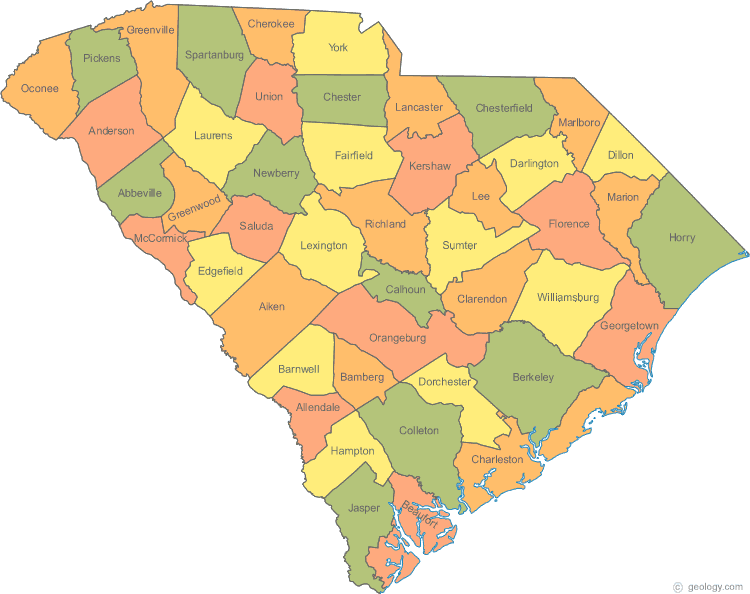 SOUTH CAROLINA REFERENCE MAP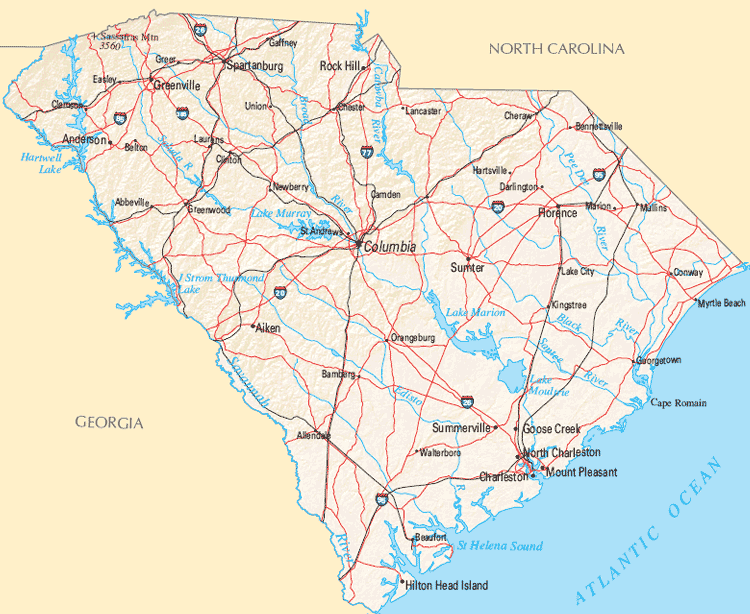 Brief information about South Dakota, US
Demographics:
South Dakota is predominantly White (82.5%), with Native Americans comprising the largest minority group (9.9%). Other minority groups include Hispanic/Latinos (4.6%) and African Americans (1.8%).
History:
South Dakota has a rich Native American history, with several tribes, including the Sioux, living in the region for thousands of years. The state played a key role in westward expansion during the 19th century, with the Lewis and Clark Expedition and the Gold Rush of 1876 bringing settlers to the area. In the 20th century, the state was the site of several important military installations, including the Ellsworth Air Force Base and the Minuteman Missile National Historic Site.
Economy:
The largest industry in South Dakota is agriculture, with crops such as corn, soybeans, and wheat being major contributors to the state's economy. Other important sectors include tourism, healthcare, manufacturing, and finance. The state has a low unemployment rate and is known for its business-friendly policies, which have attracted several large corporations to the area. Major companies with operations in South Dakota include Wells Fargo, Citibank, and Capital One.
A Collection of South Carolina Maps and South Carolina Satellite Images
MAP OF SOUTH CAROLINA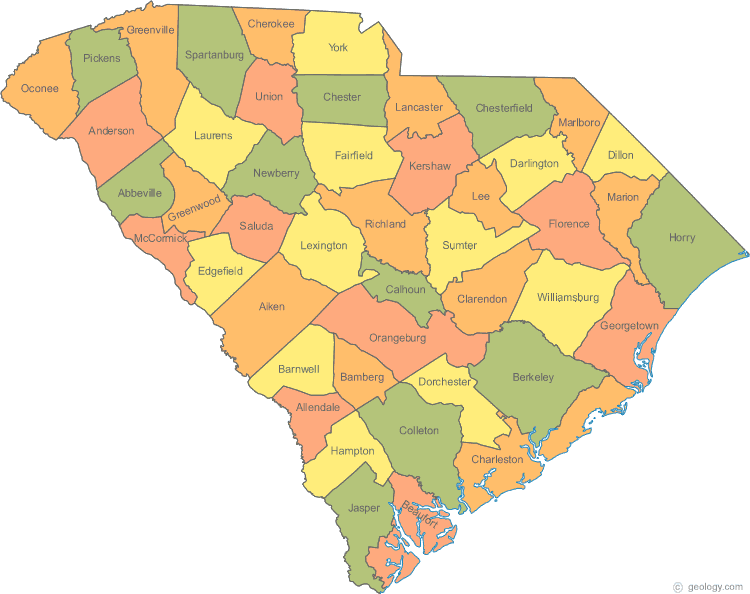 SOUTH CAROLINA MAP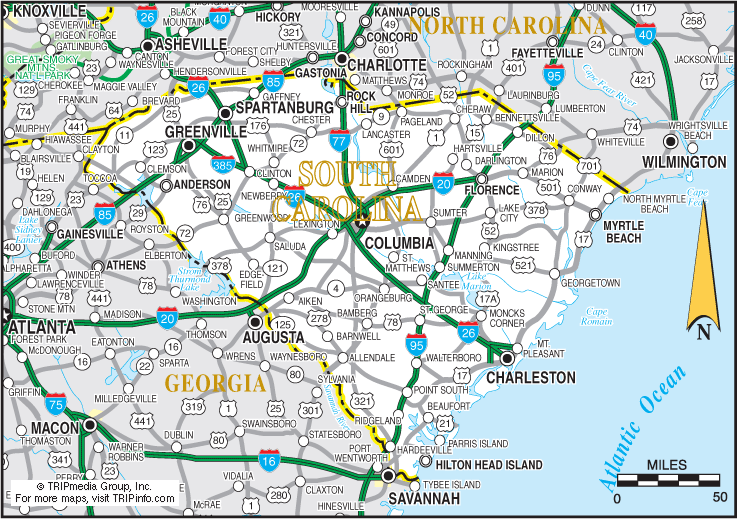 SOUTH CAROLINA MAP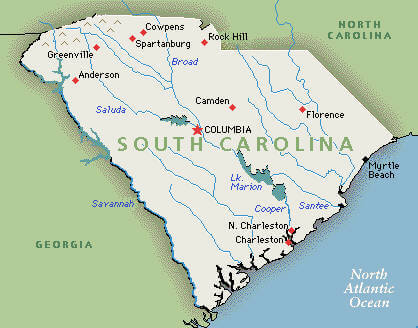 SOUTH CAROLINA REFERENCE MAP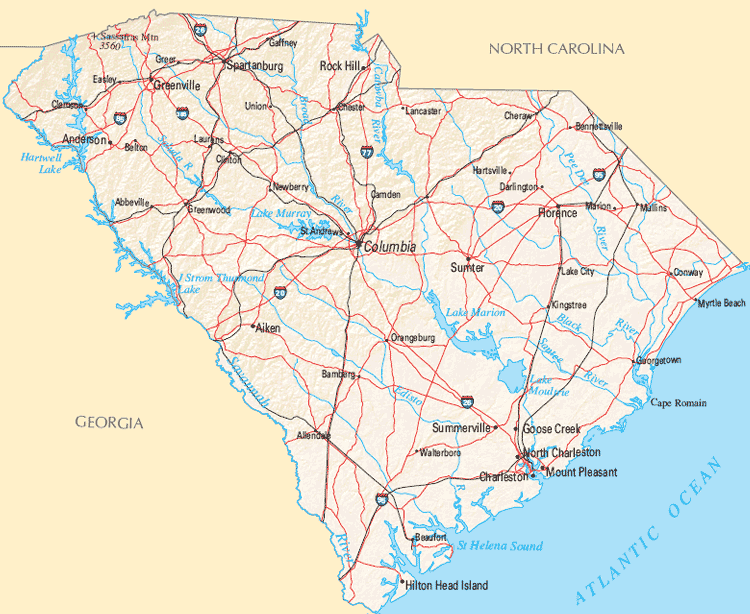 SOUTH CAROLINA CITIES MAP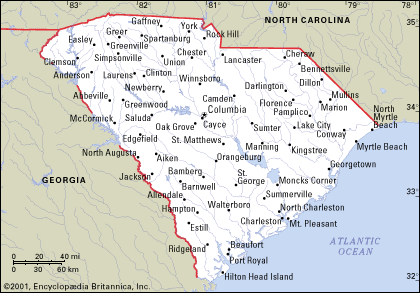 SOUTH CAROLINA COUNTY MAP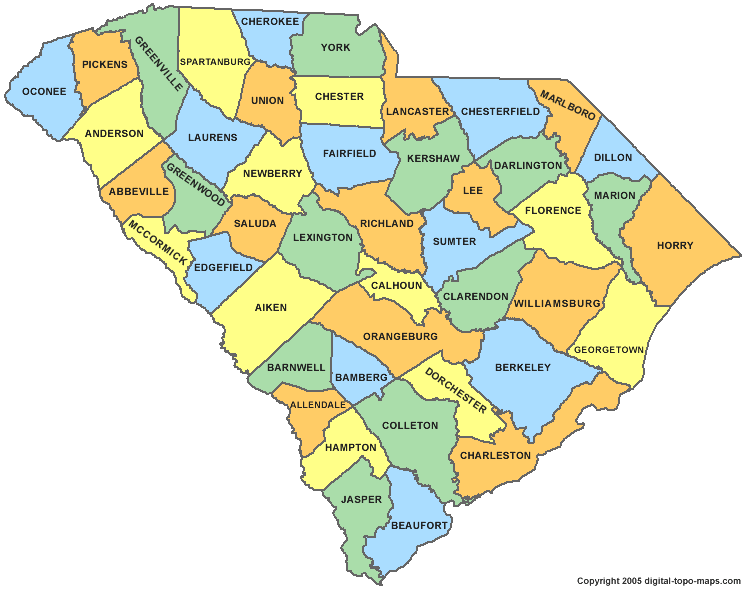 SOUTH CAROLINA COUNTY SEAT MAP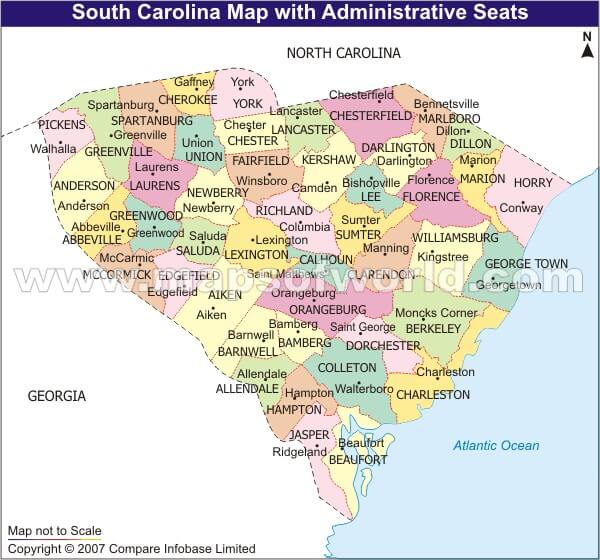 SOUTH CAROLINA HIGWAYS MAP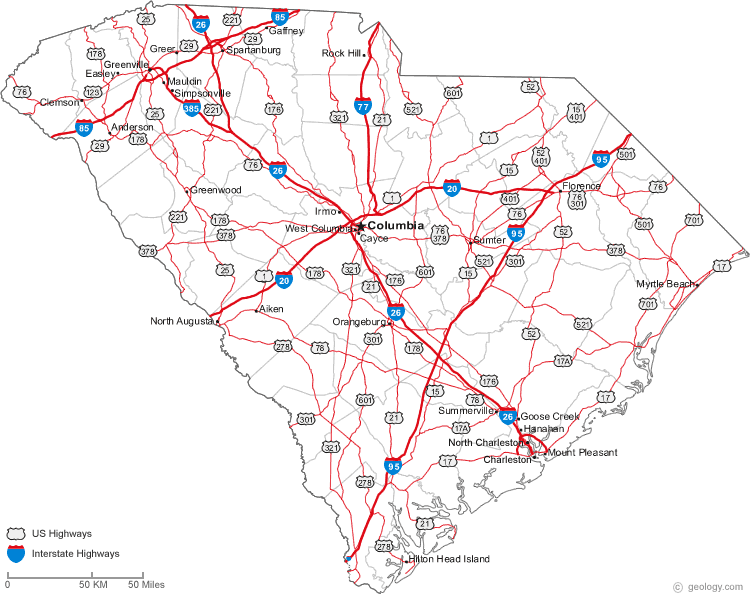 SOUTH CAROLINA HISTORICAL MAP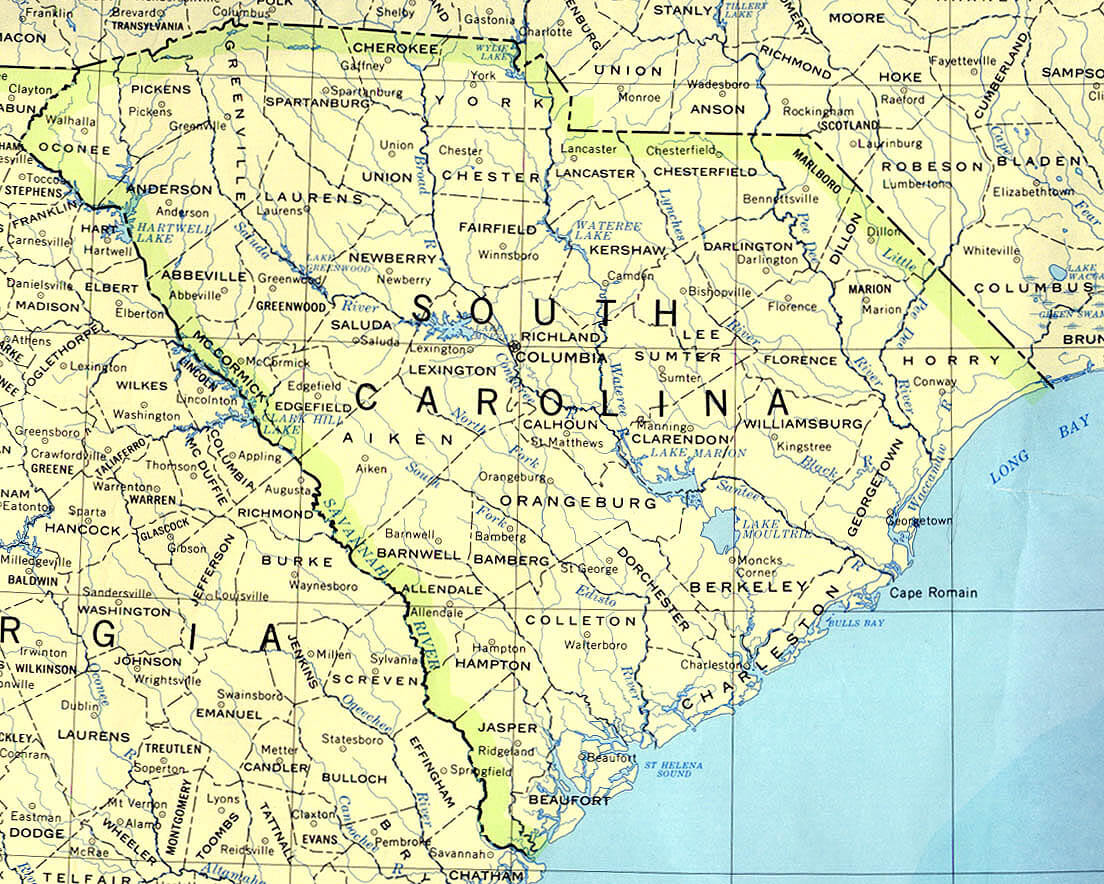 SOUTH CAROLINA INTERSTATE 95 MAP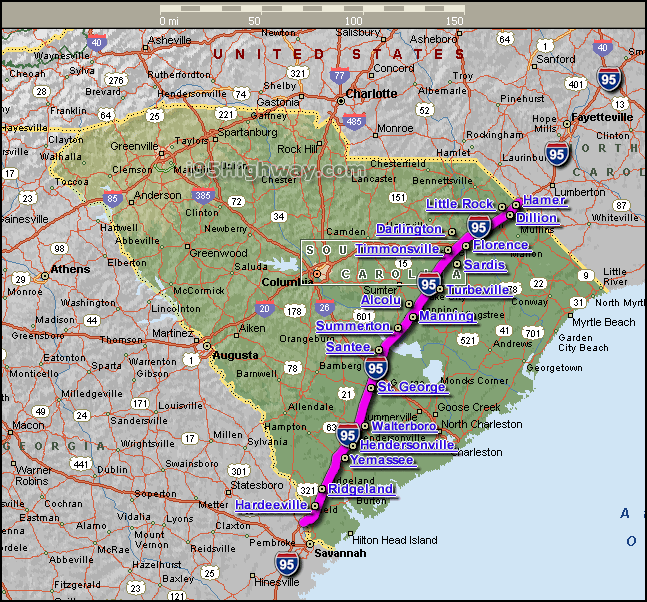 SOUTH CAROLINA MAP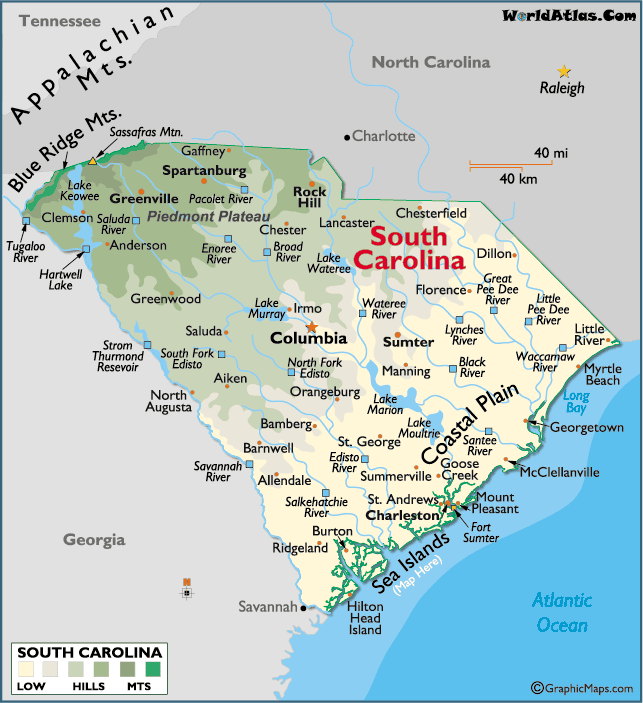 SOUTH CAROLINA MAPS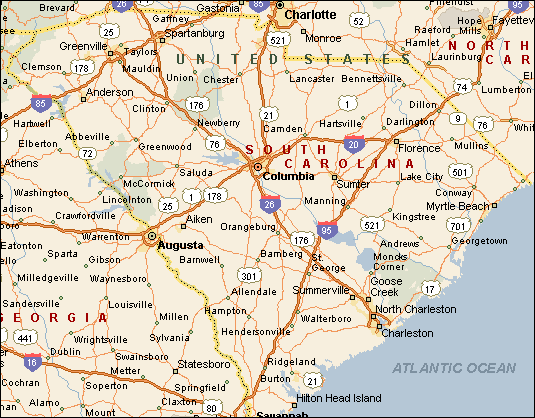 SOUTH CAROLINA POLITICAL MAP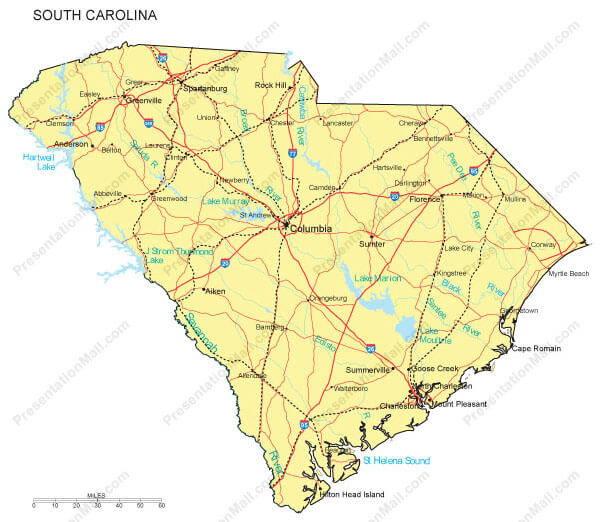 SOUTH CAROLINA POPULATION MAP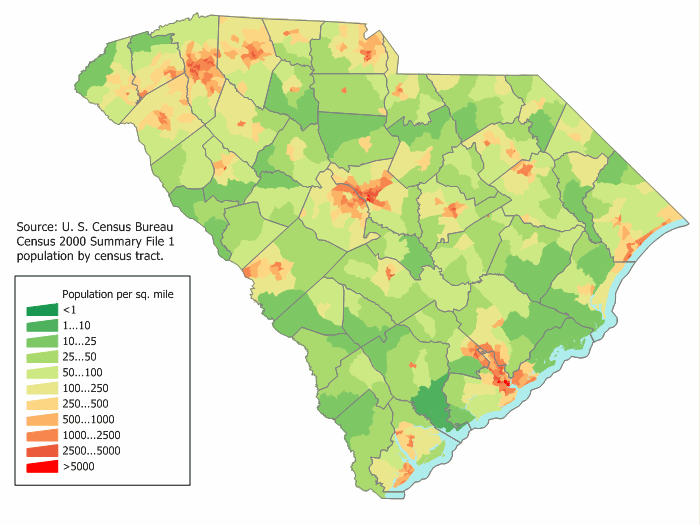 SOUTH CAROLINA RAIL ROAD MAP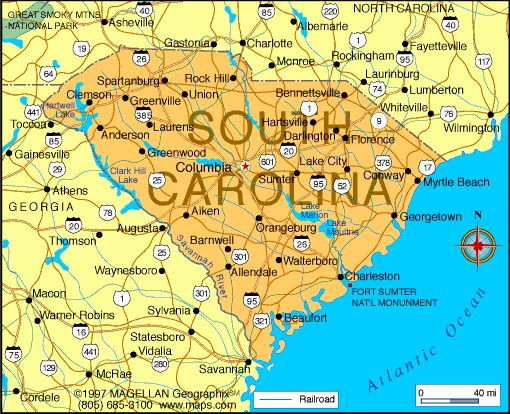 SOUTH CAROLINA ROAD MAP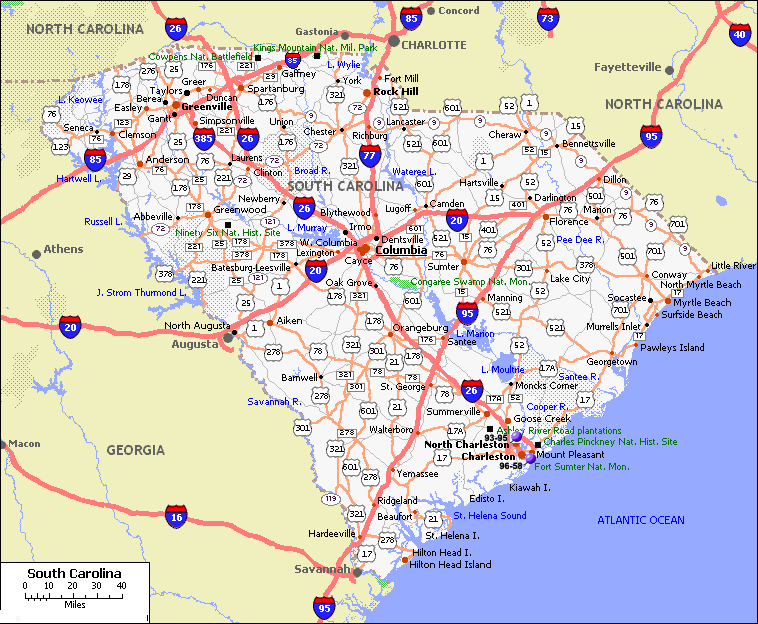 SOUTH CAROLINA ROUTE MAP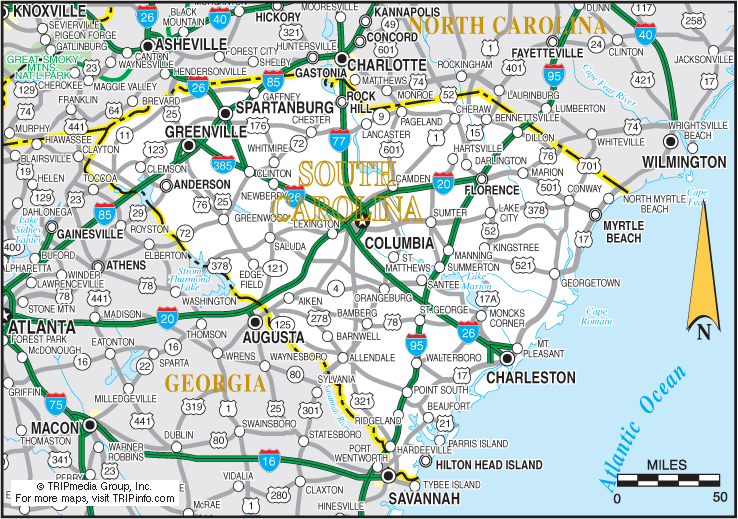 SOUTH CAROLINA SATELLITE MAP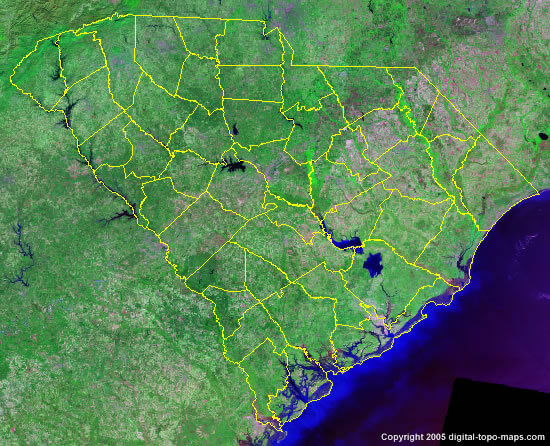 SOUTH CAROLINA STATE MAP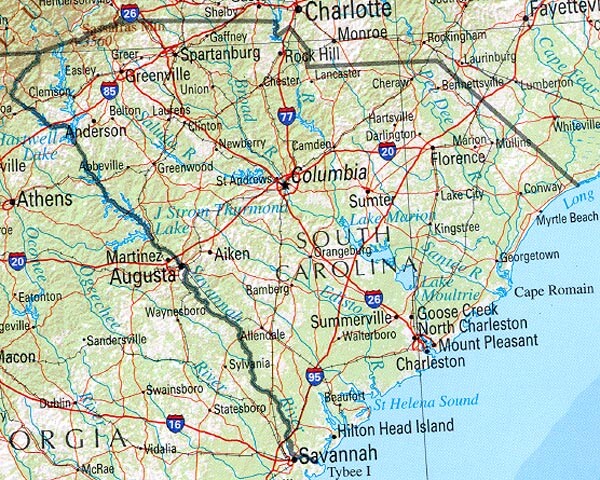 A collection of South Carolina Maps
Author:
Arif Cagrici
Largest Cities Map of South Carolina and Population
Columbia Map
-
129,272
Charleston Map
-
120,083
North Charleston Map
-
97,471
Mount Pleasant Map
-
67,843
Rock Hill Map
-
66,154
Greenville Map
-
58,409
Summerville Map
-
43,392
Sumter Map
-
40,524
Hilton Head Island Map
-
37,099
Florence Map
-
37,056
Spartanburg Map
-
37,013
Goose Creek Map
-
35,938
Aiken Map
-
29,524
Myrtle Beach Map
-
27,109
Anderson Map
-
26,686