On Tennessee Map page find a detailed and comprehensive map of one of the most beautiful and culturally rich states in the United States. Tennessee is known for its diverse landscape, from the rolling hills of the Appalachian Mountains to the bustling cities of Nashville and Memphis. Our map provides you with clear labeling of cities, towns, highways, and waterways, making it an excellent tool for planning your next Tennessee adventure.
MAP OF TENNESSEE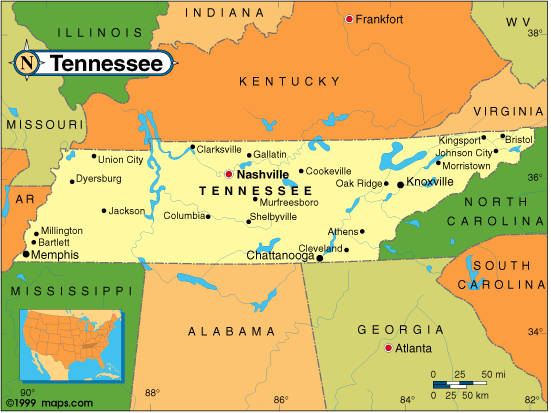 TENNESSEE MAP

Brief information about Tennessee, US
Tennessee has a rich history, with early Native American civilizations dating back thousands of years. European explorers arrived in the area in the 16th century, and Tennessee played a significant role in both the American Revolution and the Civil War. Today, the state is known for its rich cultural heritage, including its famous music scene, with Nashville often referred to as the "Country Music Capital of the World".
A Collection of Tennessee Maps and Tennessee Satellite Images
MAP OF TENNESSEE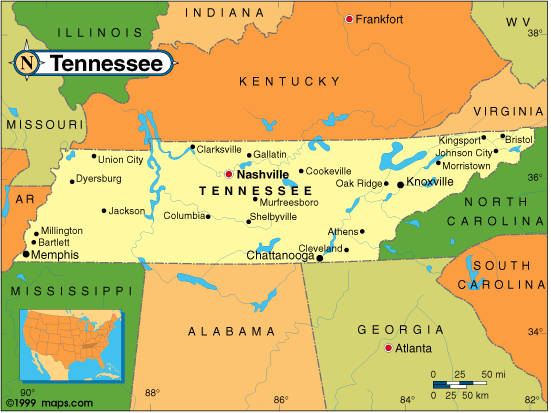 MAP OF TENNESSEE

TENNESSEE MAP USA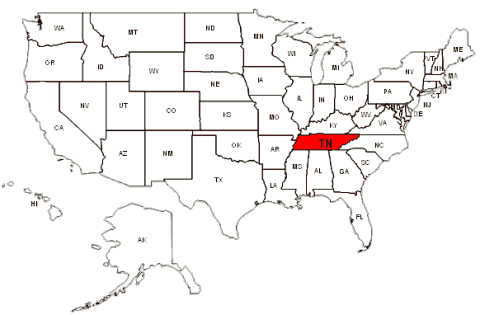 TENNESSEE MAP

TENNESSEE MAP

TENNESSEE MAPS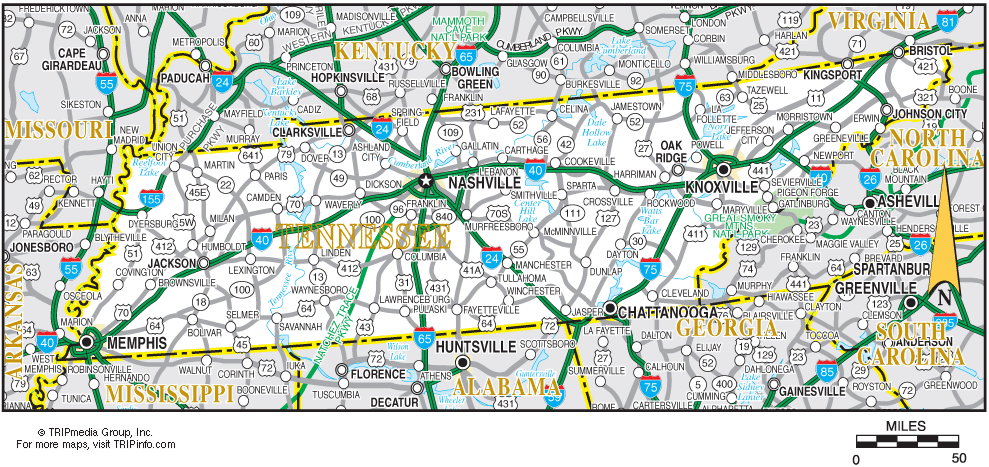 TENNESSEE ROAD MAP

TENNESSEE MAP

TENNESSEE MAP

TENNESSEE REGIONS MAP

TENNESSEE ROAD MAP

A collection of Tennessee Maps
Author:
Arif Cagrici
Largest Cities Map of Tennessee and Population
Memphis Map
-
646,889
Nashville Map
-
601,222
Knoxville Map
-
178,874
Chattanooga Map
-
167,674
Clarksville Map
-
132,929
Murfreesboro Map
-
108,755
Jackson Map
-
65,211
Johnson City Map
-
63,152
Franklin Map
-
62,487
Bartlett Map
-
54,613
Hendersonville Map
-
51,372
Kingsport Map
-
48,205
Collierville Map
-
43,965
Cleveland Map
-
41,285
Smyrna Map
-
39,974
Lynchburg Map
-
6,362