Nestled in the heart of Appalachia, West Virginia is a state of stunning natural beauty and rich history. Our detailed map of West Virginia will help you explore this charming state, from the soaring peaks of the Appalachian Mountains to the winding rivers and valleys below. Discover major cities like Charleston and Huntington, as well as smaller towns and rural areas that showcase the unique character and charm of the Mountain State. With our West Virginia map, you can plan your next road trip, hiking adventure, or simply learn more about this fascinating state. Start exploring today!
MAP OF WEST VIRGINIA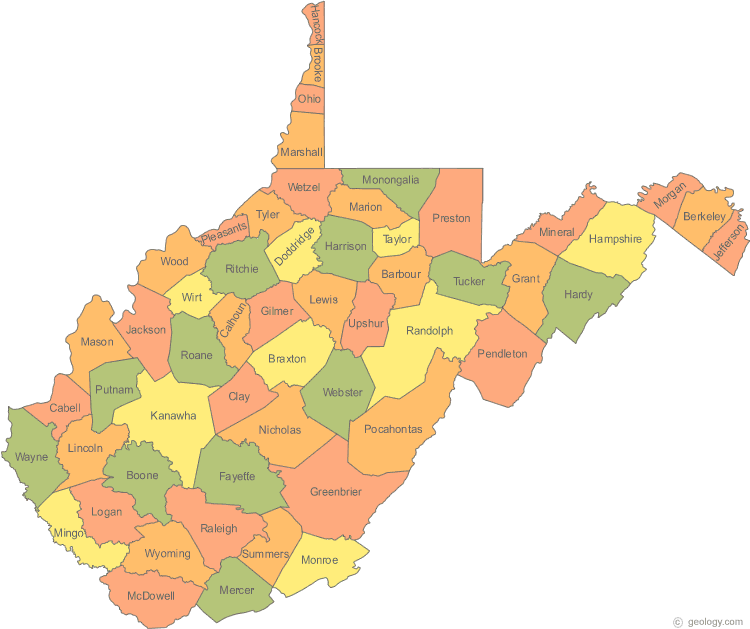 WEST VIRGINIA PHYSICAL MAP
Brief information about West Virginia, US
West Virginia is a state located in the Appalachian region of the Southern United States. It is bordered by Virginia to the southeast, Kentucky to the southwest, Ohio to the northwest, and Pennsylvania to the northeast. With an area of 24,038 square miles (62,259 km²), it ranks 41st in size among the U.S. states. West Virginia has a population of approximately 1.8 million people, making it the 38th most populous state in the country.
A Collection of West Virginia Maps and West Virginia Satellite Images
MAP OF WEST VIRGINIA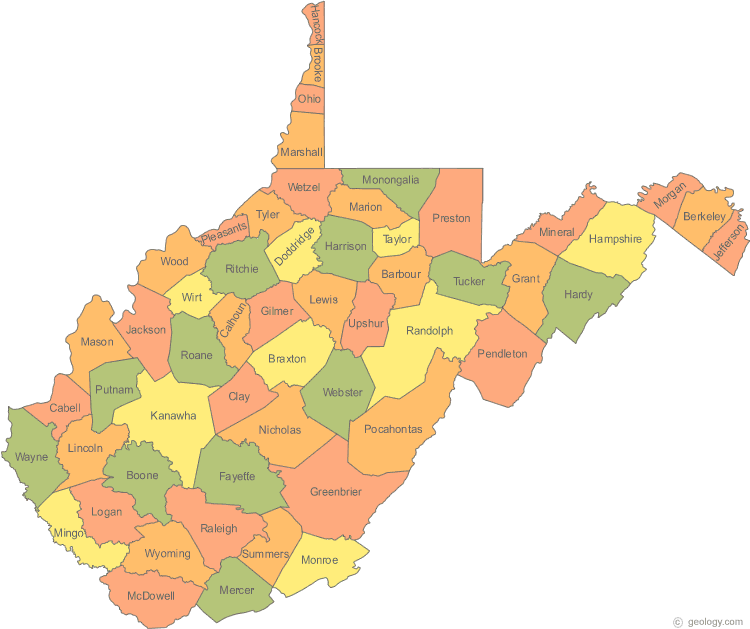 MAP OF WEST VIRGINIA CITIES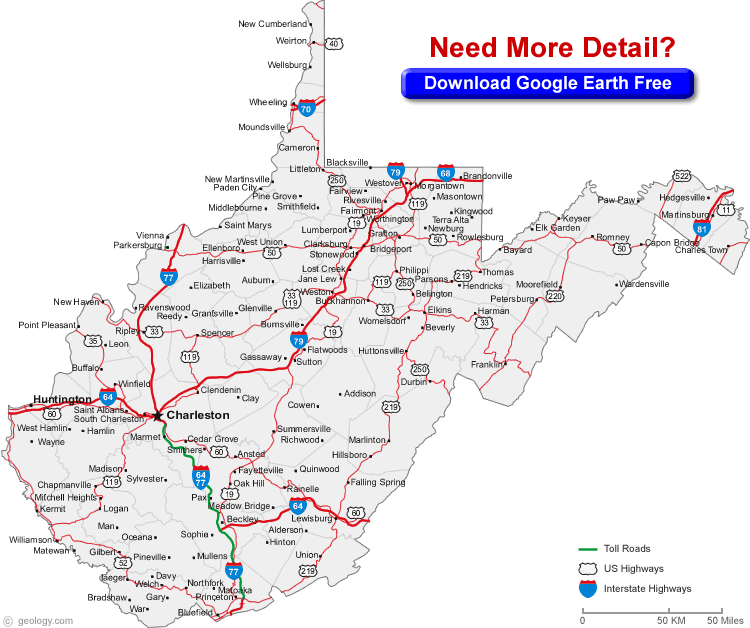 WEST VIRGINIA MAP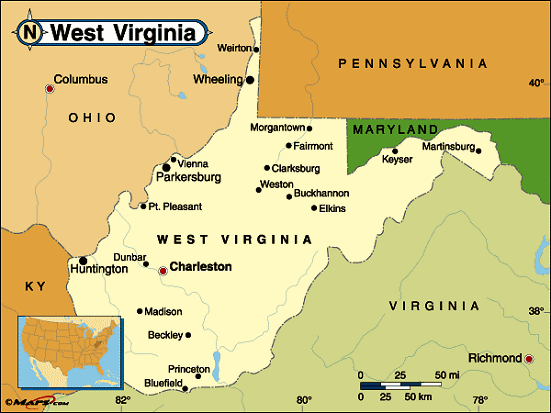 WEST VIRGINIA PHYSICAL MAP
WEST VIRGINIA POLITICAL MAP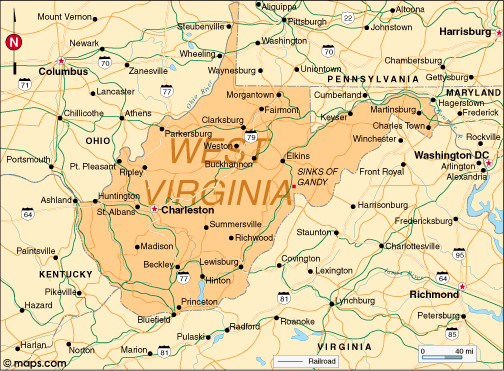 WEST VIRGINIA CITIES MAP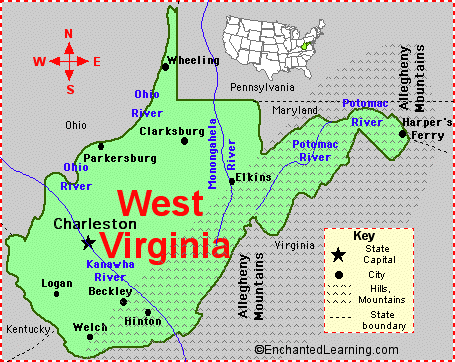 WEST VIRGINIA CITY MAP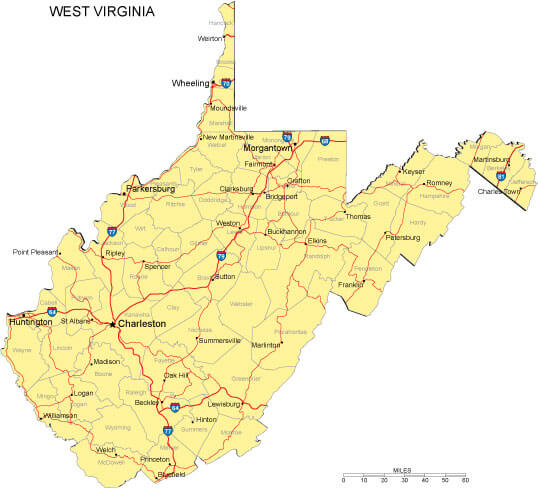 WEST VIRGINIA COUNTIES MAP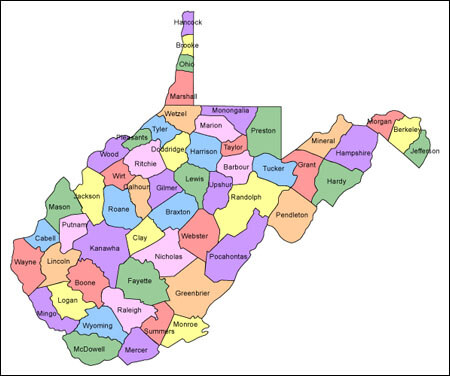 WEST VIRGINIA COUNTY SEAT MAP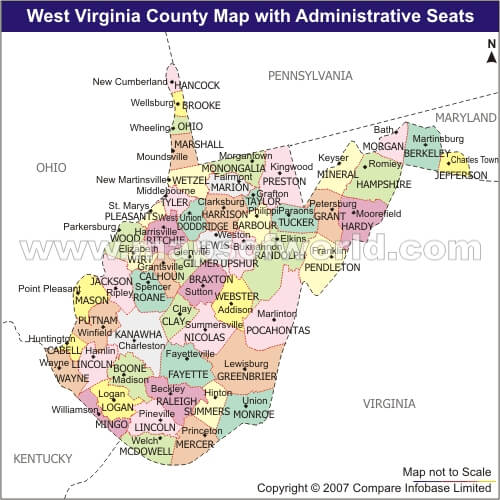 WEST VIRGINIA HISTORICAL MAP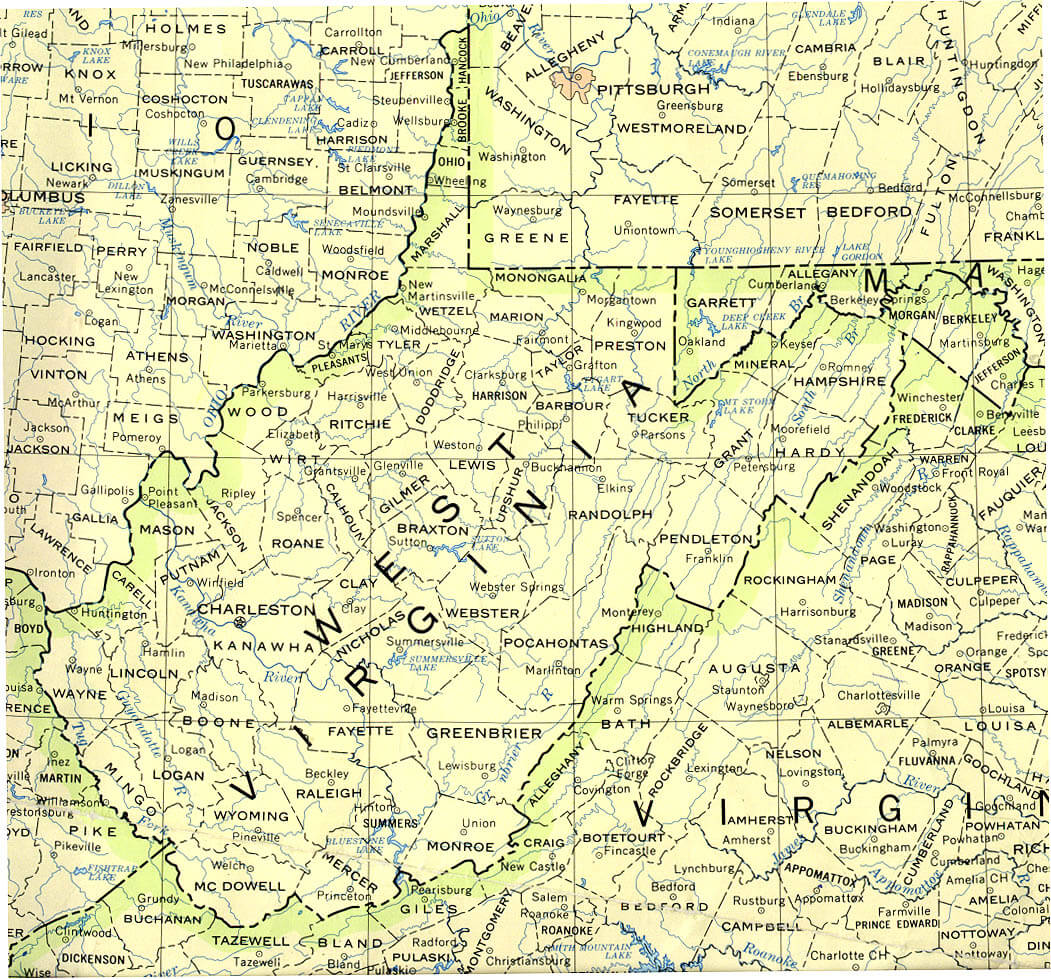 WEST VIRGINIA LAND MAP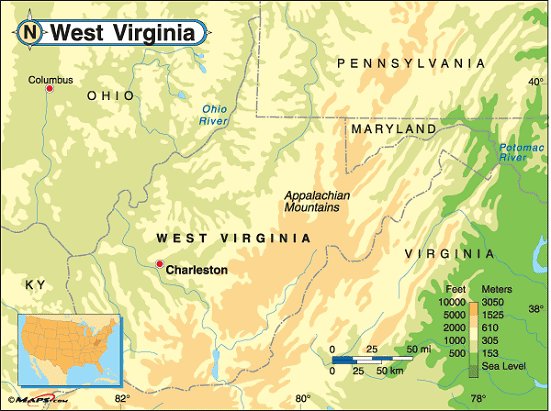 WEST VIRGINIA MAP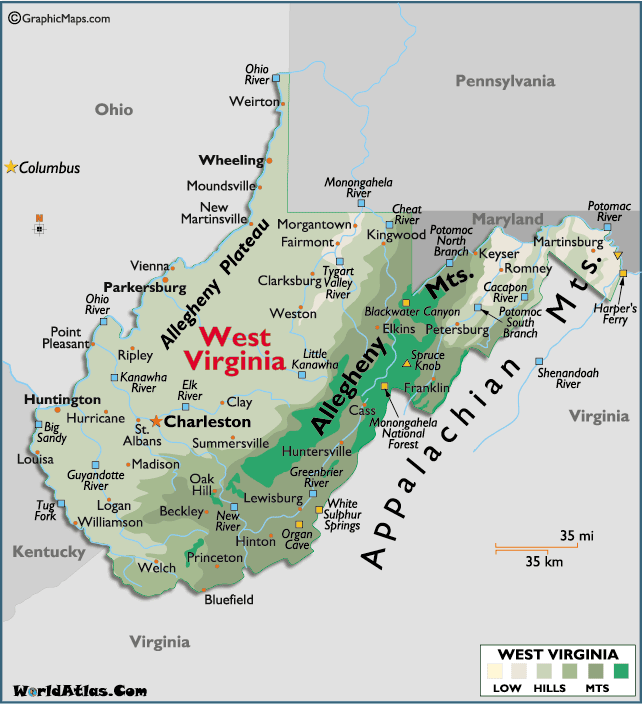 WEST VIRGINIA PHYSICAL MAP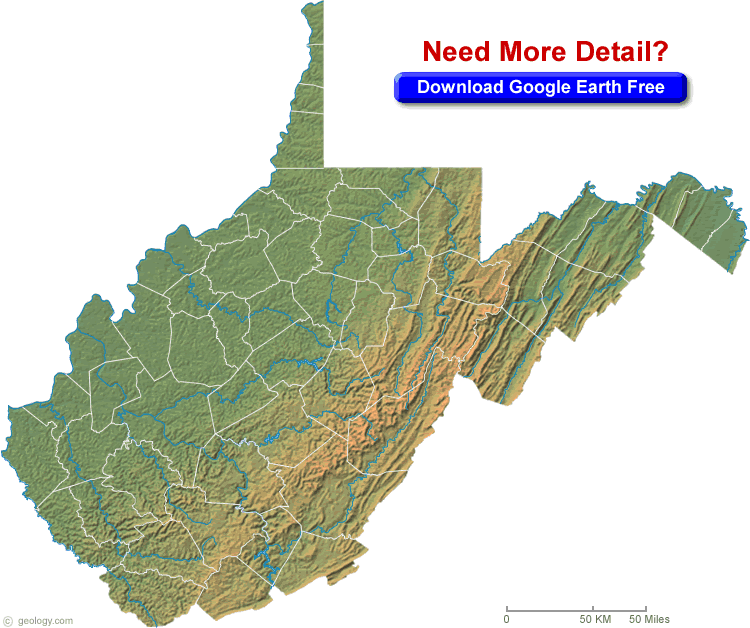 WEST VIRGINIA POLITICAL MAP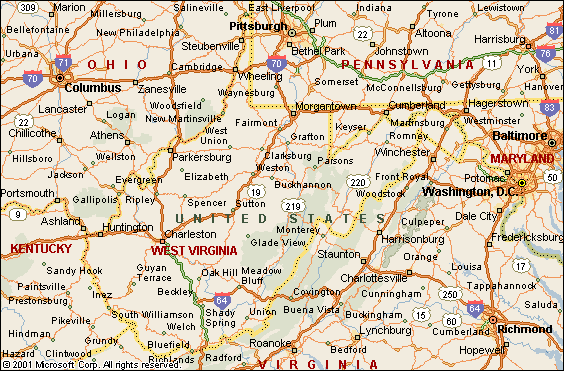 WEST VIRGINIA RIVERS MAP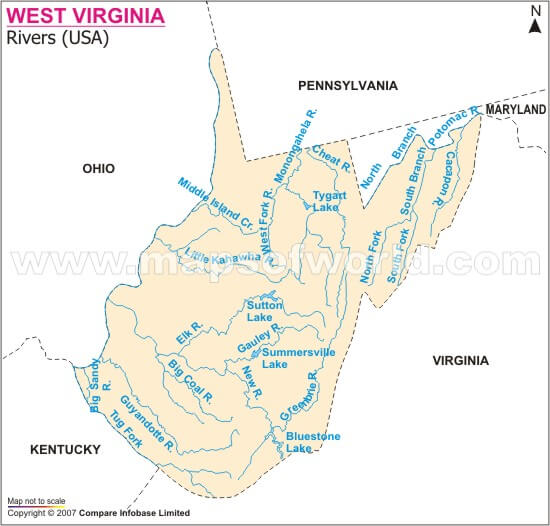 WEST VIRGINIA ROAD MAP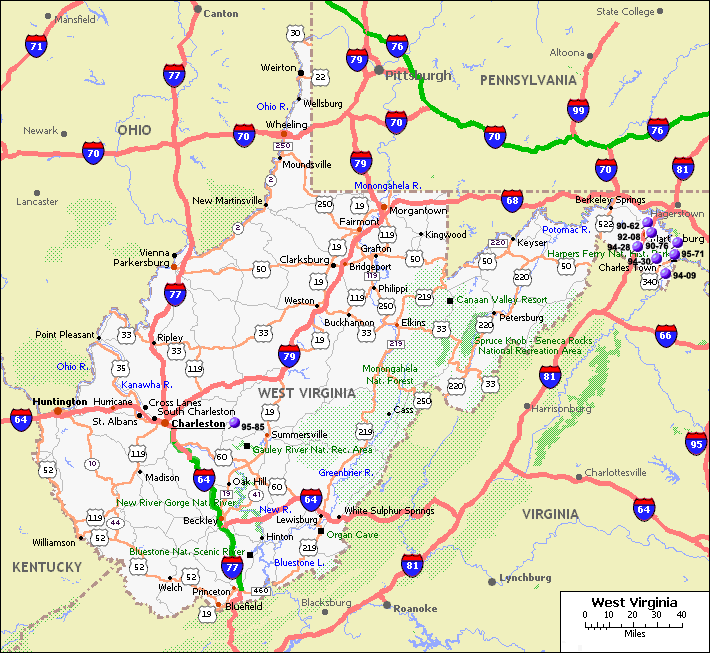 WEST VIRGINIA ZIP CODE MAP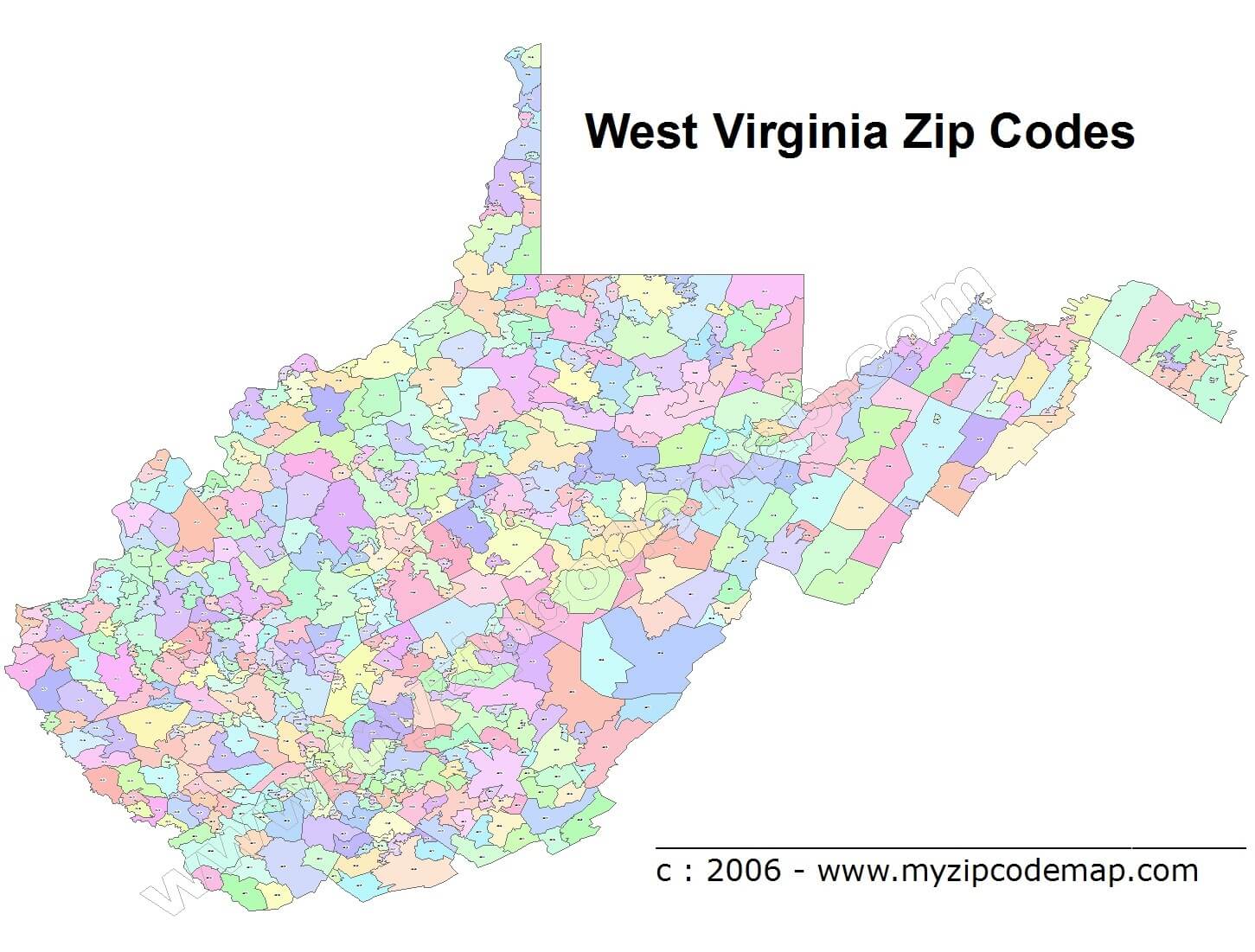 A collection of West Virginia Maps
Author:
Arif Cagrici
Largest Cities Map of West Virginia and Population
Charleston Map
-
51,400
Huntington Map
-
49,138
Parkersburg Map
-
31,492
Morgantown Map
-
29,660
Wheeling Map
-
28,486
Weirton Map
-
19,746
Fairmont Map
-
18,704
Beckley Map
-
17,614
Martinsburg Map
-
17,227
Clarksburg Map
-
16,578
South Charleston Map
-
13,450
Teays Valley Map
-
13,175
St. Albans Map
-
11,044
Vienna Map
-
10,749
Bluefield Map
-
10,447