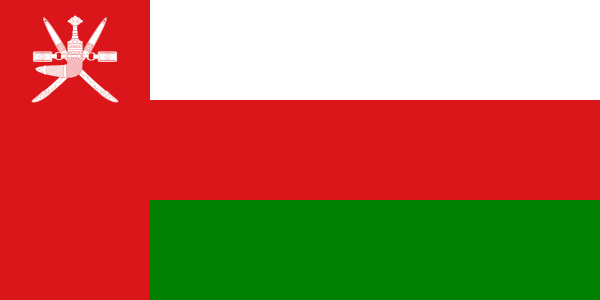 Capital : Muscat
Population : 2,773,479
GDP : $71.888 billion
Per Capita : $23,315
Calling Code : +968
Jobless Rate : 15.00%
Time Zone : +4
Where is located Oman on the Map
Oman is located in the Middle East, on the southeastern coast of the Arabian Peninsula. Its geographical location is as follows:
The Arabian Sea to the southeast and the Gulf of Oman to the northeast, giving it extensive coastlines.
The United Arab Emirates (UAE) to the northwest.
Saudi Arabia to the west.
Yemen to the southwest.
The country lies primarily in the eastern hemisphere of the Earth. The Musandam exclave, separated from the rest of Oman by the UAE, is located on the strategic Strait of Hormuz. Oman's terrain varies from mountainous regions to desert plains, and it has a rich marine life in its coastal waters.
For more about Oman >>
MAP OF OMAN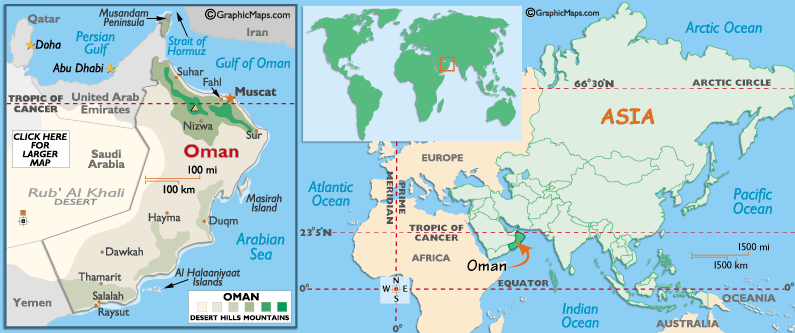 GULF MAP OMAN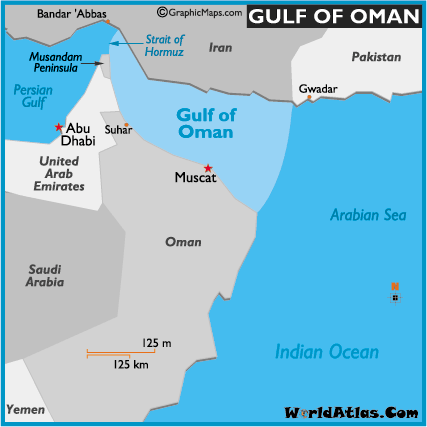 Brief information about Oman
Oman, officially known as the Sultanate of Oman, is an Arab country located on the southeastern coast of the Arabian Peninsula in Western Asia. Its strategic location has made it a significant player in the region.
Population:
As of 2021, the estimated population of Oman is approximately 5 million people. The population is diverse, comprising Omani Arabs, Baloch, South Asian (Indian, Pakistani, Bangladeshi), and African communities.
Capital and Major Cities:
The capital and largest city of Oman is Muscat. Other major cities include Salalah, Sohar, and Nizwa.
Language:
The official language is Arabic, but English and several Asian languages are widely spoken, especially in the business sector and among expatriate communities.
Climate:
Oman has a hot desert climate, with high temperatures during summer and a warm winter.
Economy:
The economy of Oman is primarily dependent on the oil and gas sector, which constitutes the majority of its revenue and export earnings. In recent years, Oman has been diversifying its economy with initiatives in tourism, agriculture, and fisheries.
Culture:
Omani culture is deeply rooted in the Islamic traditions that shape Oman's way of life. It's known for its hospitality and offers a unique flavor of Arab culture, with influences from its sea-faring history.
Natural Beauty:
Oman is known for its diverse landscapes, which include mountain ranges, deserts, and extensive coastal lines. Its natural beauty, combined with well-preserved historical sites and a commitment to sustainable tourism, make it a unique destination in the region.
A Collection of Oman Maps and Oman Satellite Images
MAP OF OMAN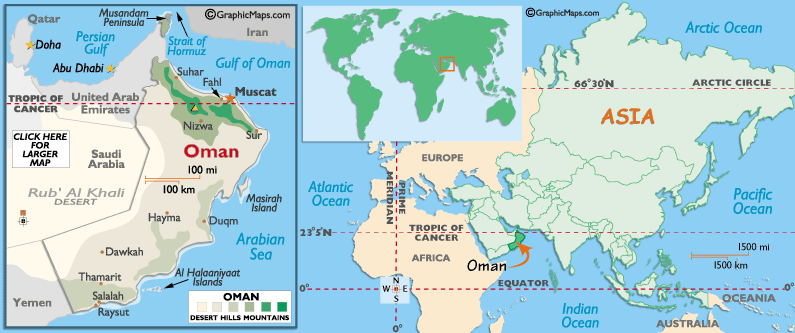 OMAN LOCATION MAP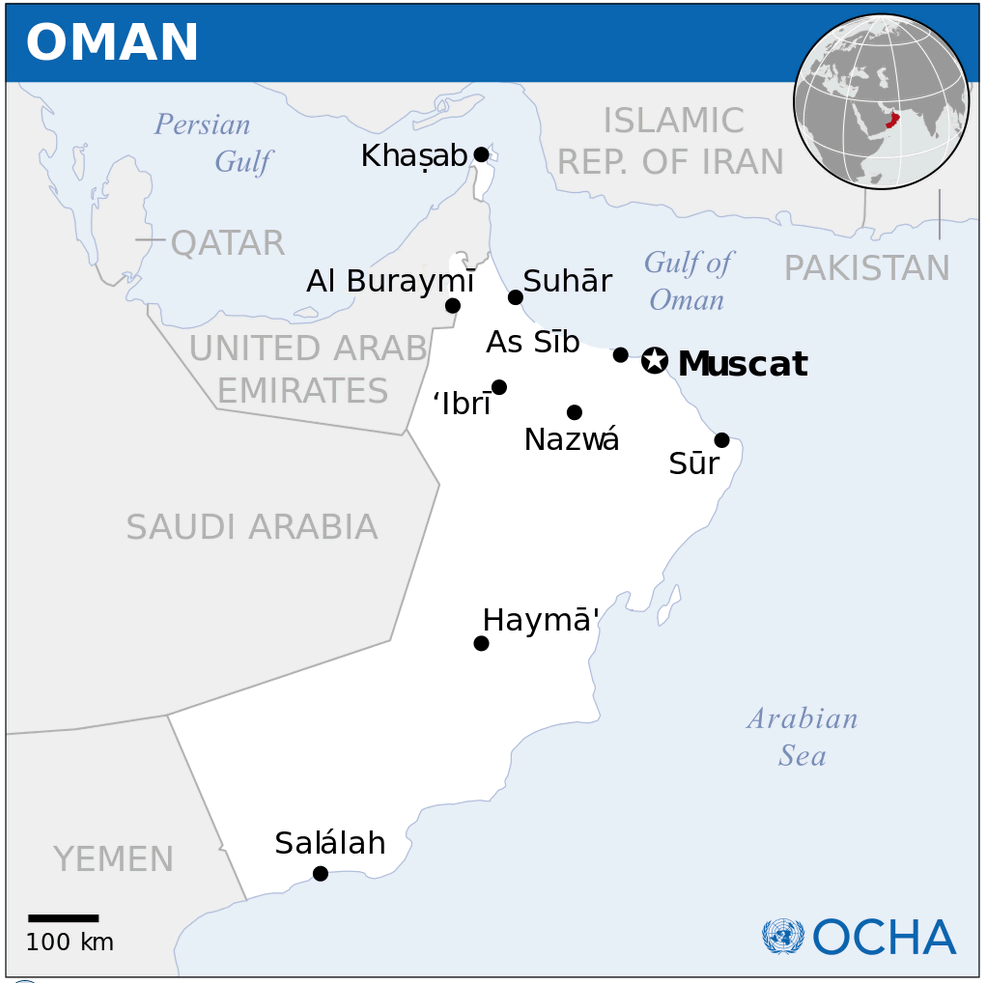 WHERE IS OMAN IN THE WORLD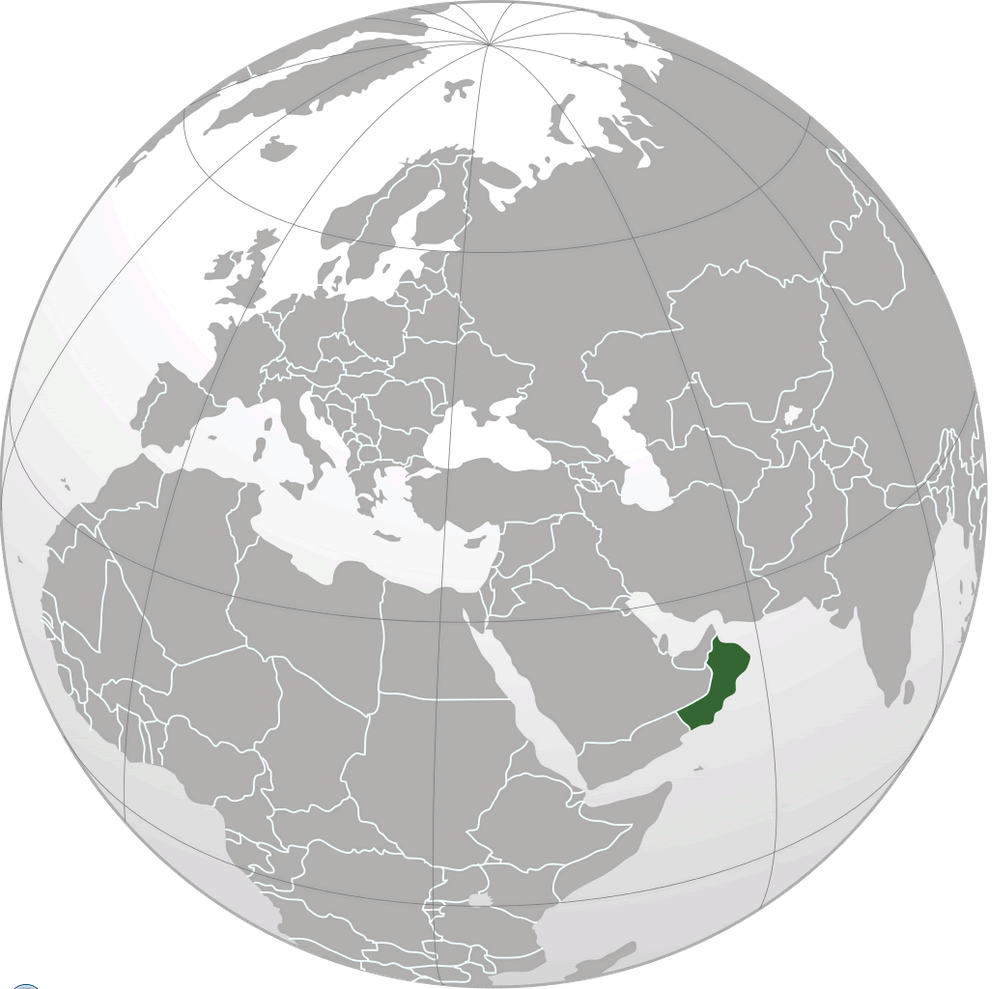 GULF MAP OMAN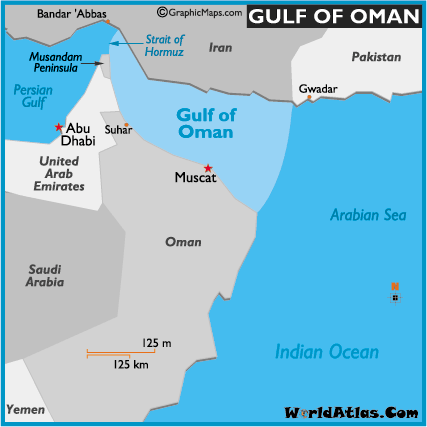 MAP OF OMAN MIDDLE EAST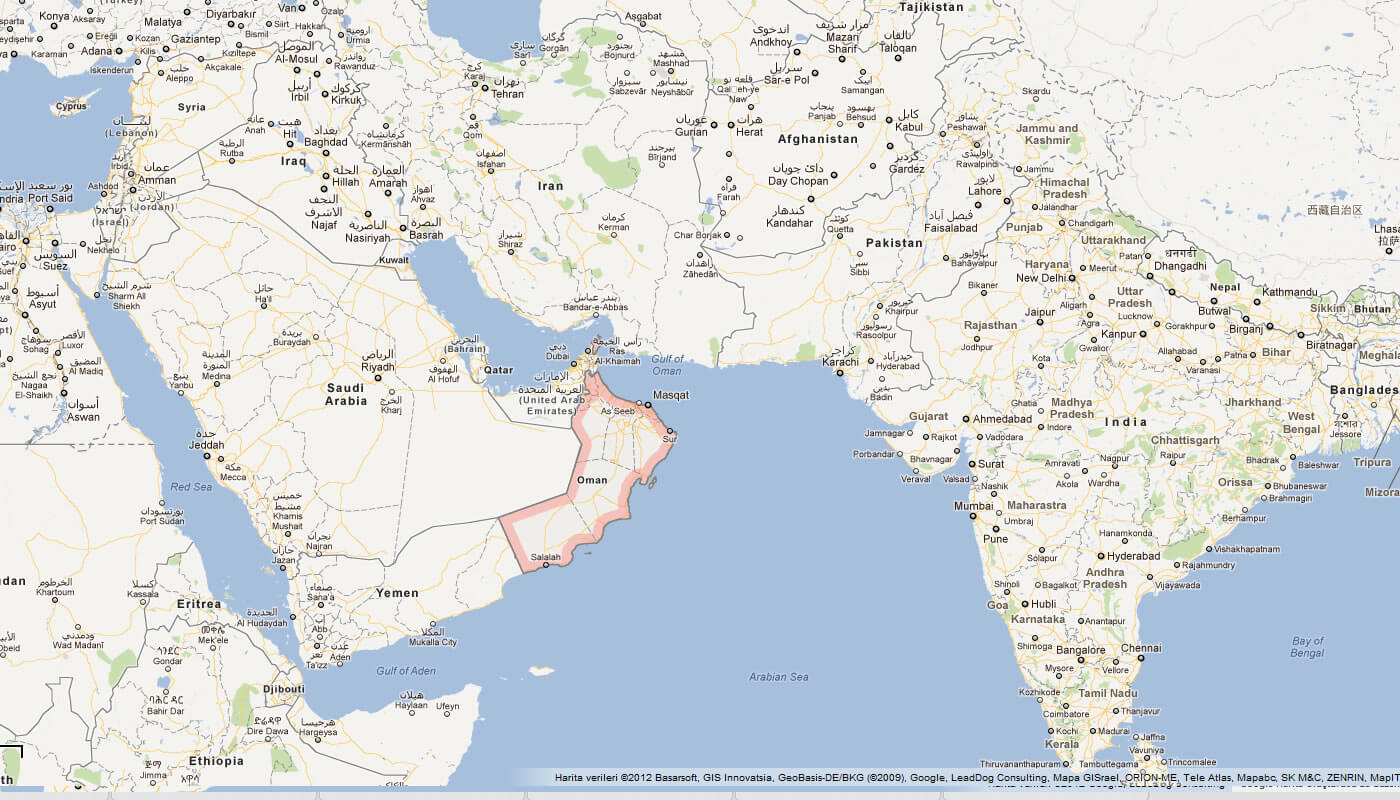 MAP OF OMAN WORLD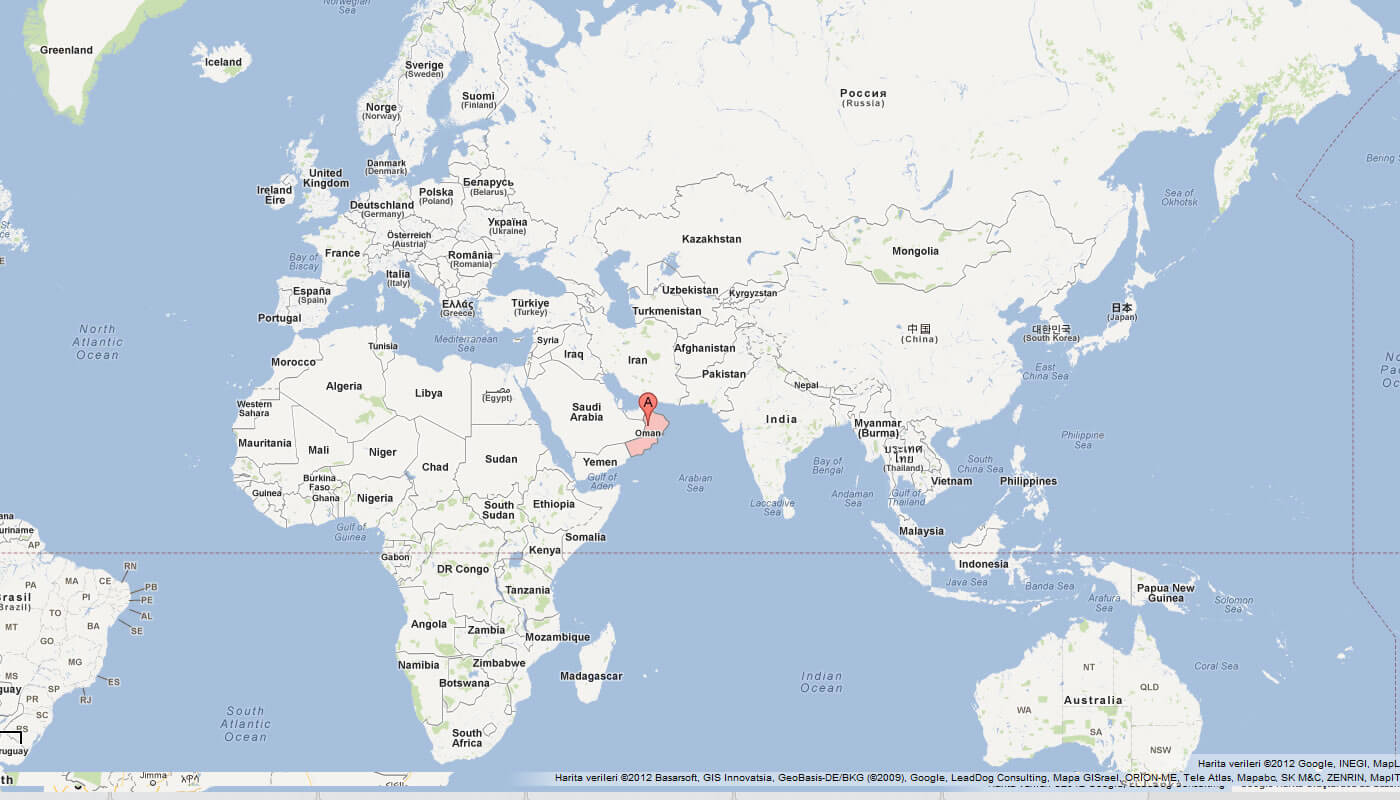 MAP OF OMAN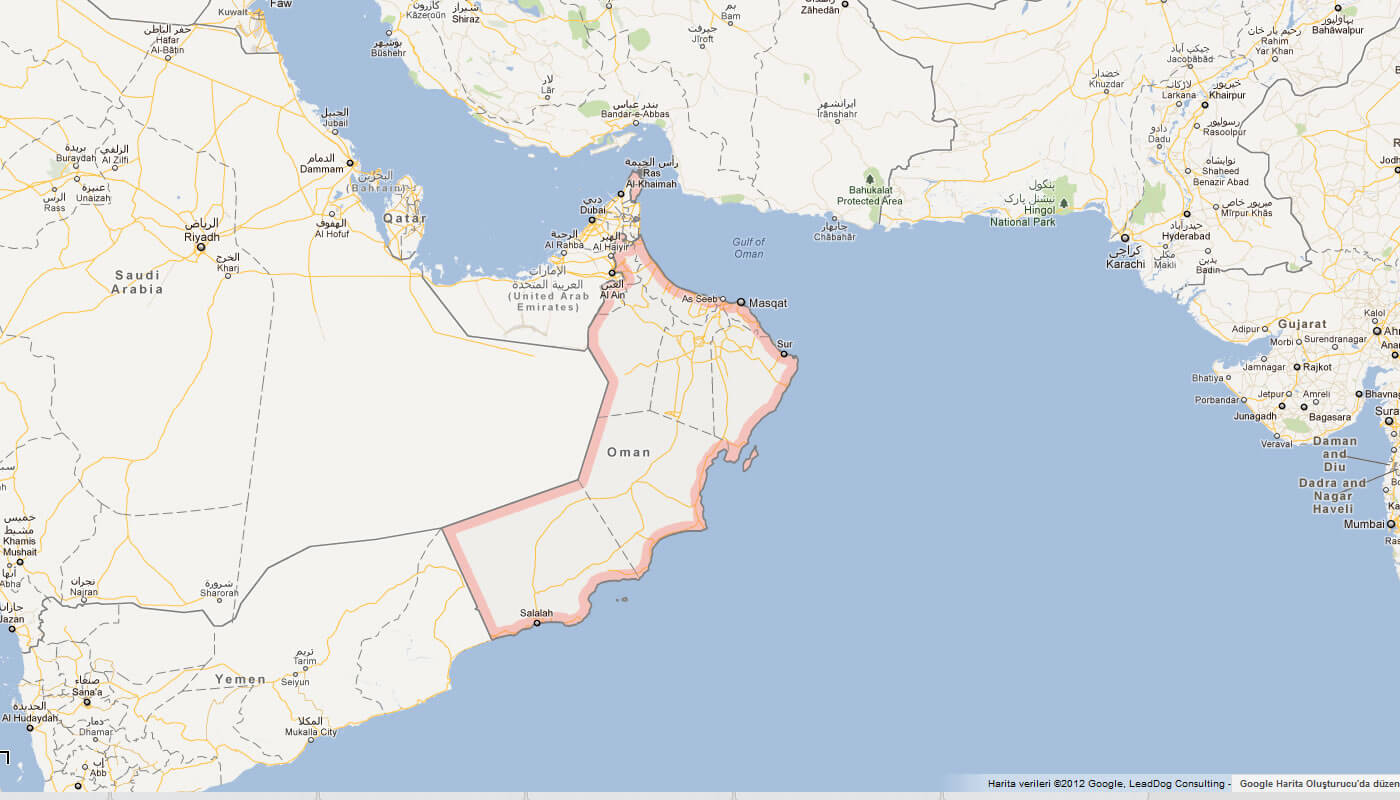 MAP OMAN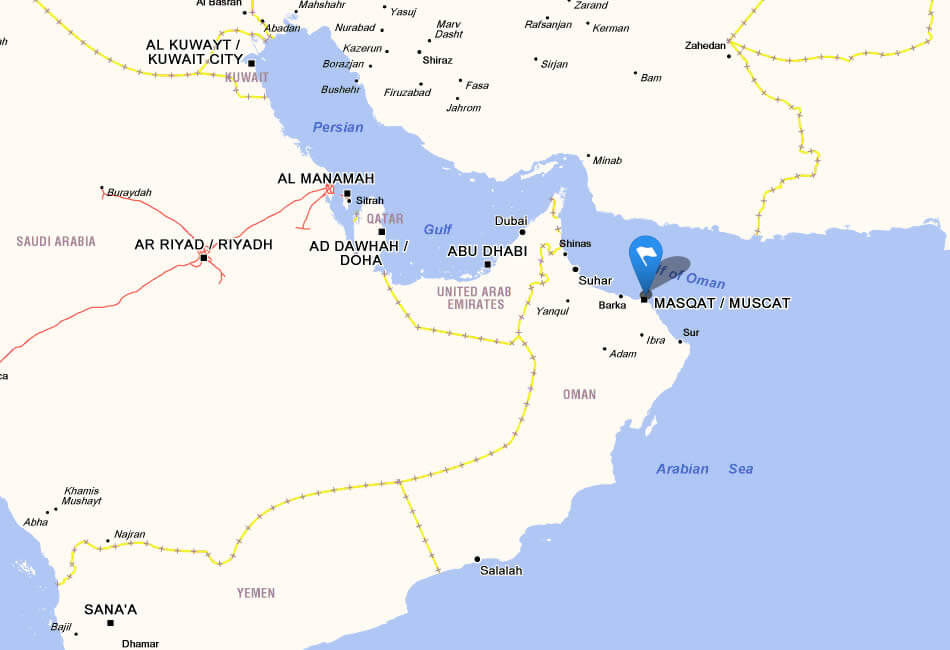 OMAN POLITICAL MAP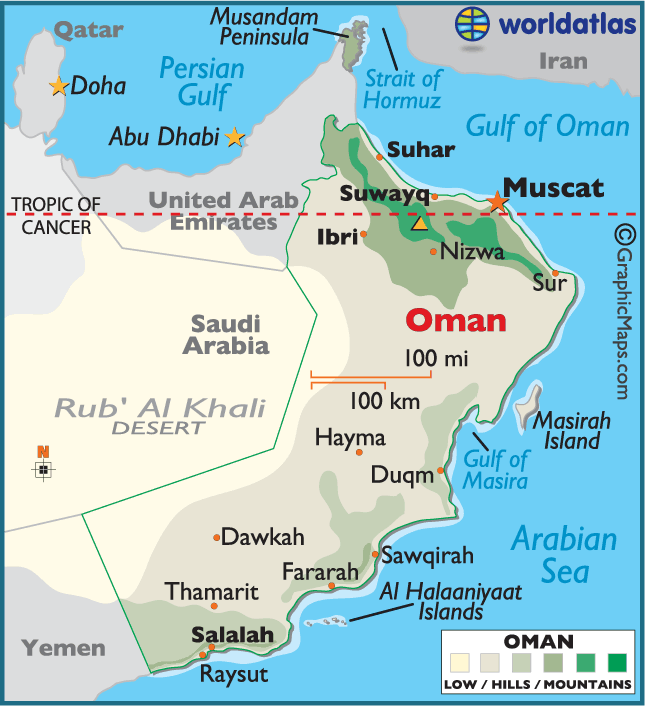 OMAN CITIES MAP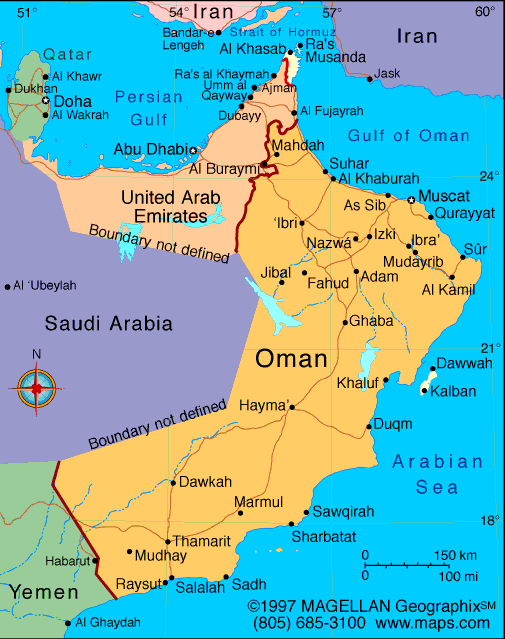 OMAN MAP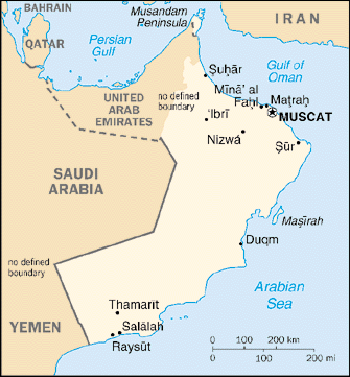 OMAN MAP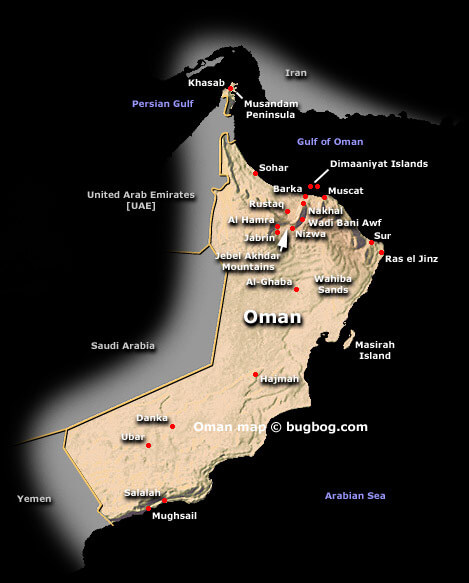 OMAN POLITICAL MAP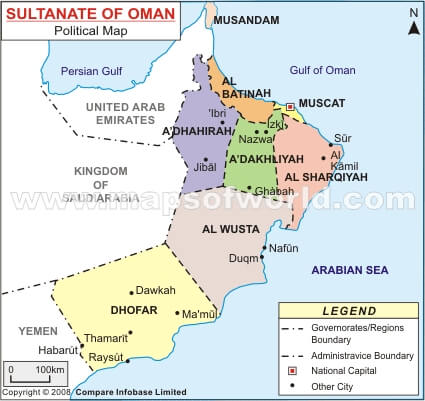 OMAN WORLD MAP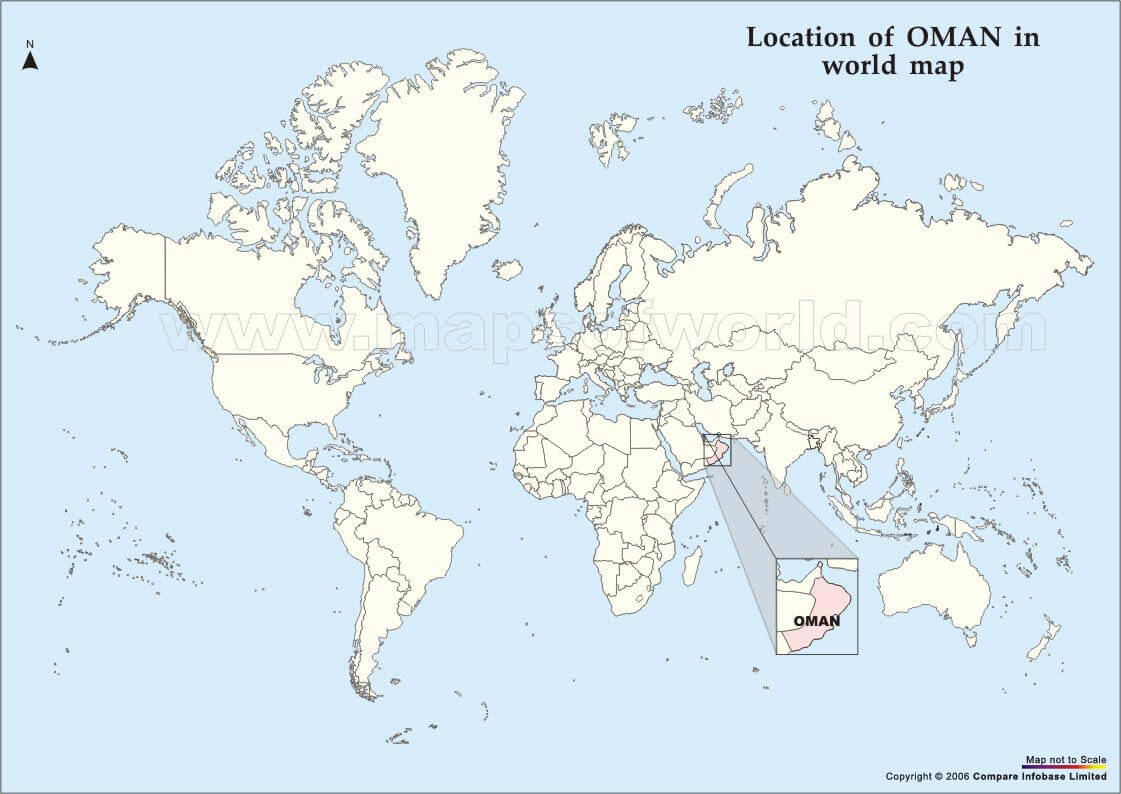 OMAN GUIDE MAP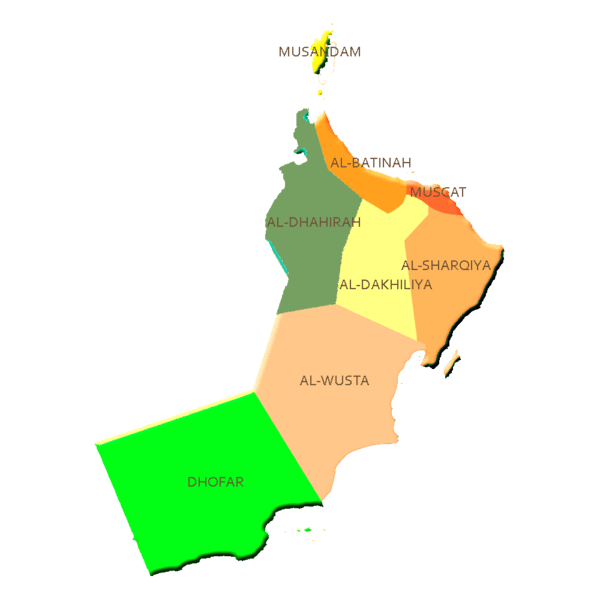 OMAN MAP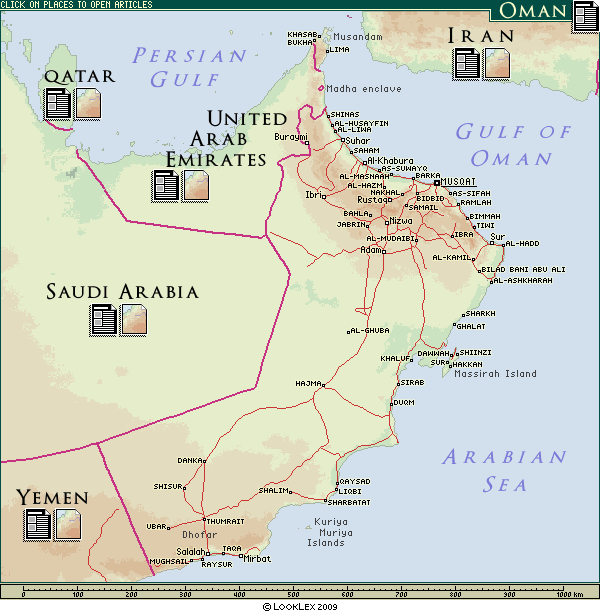 OMAN MAP MUSCAT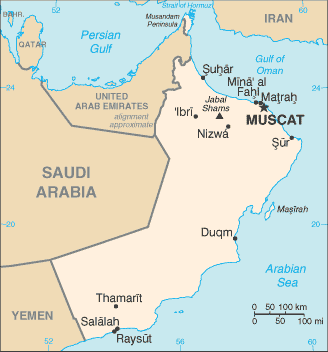 OMAN OUTLINE MAP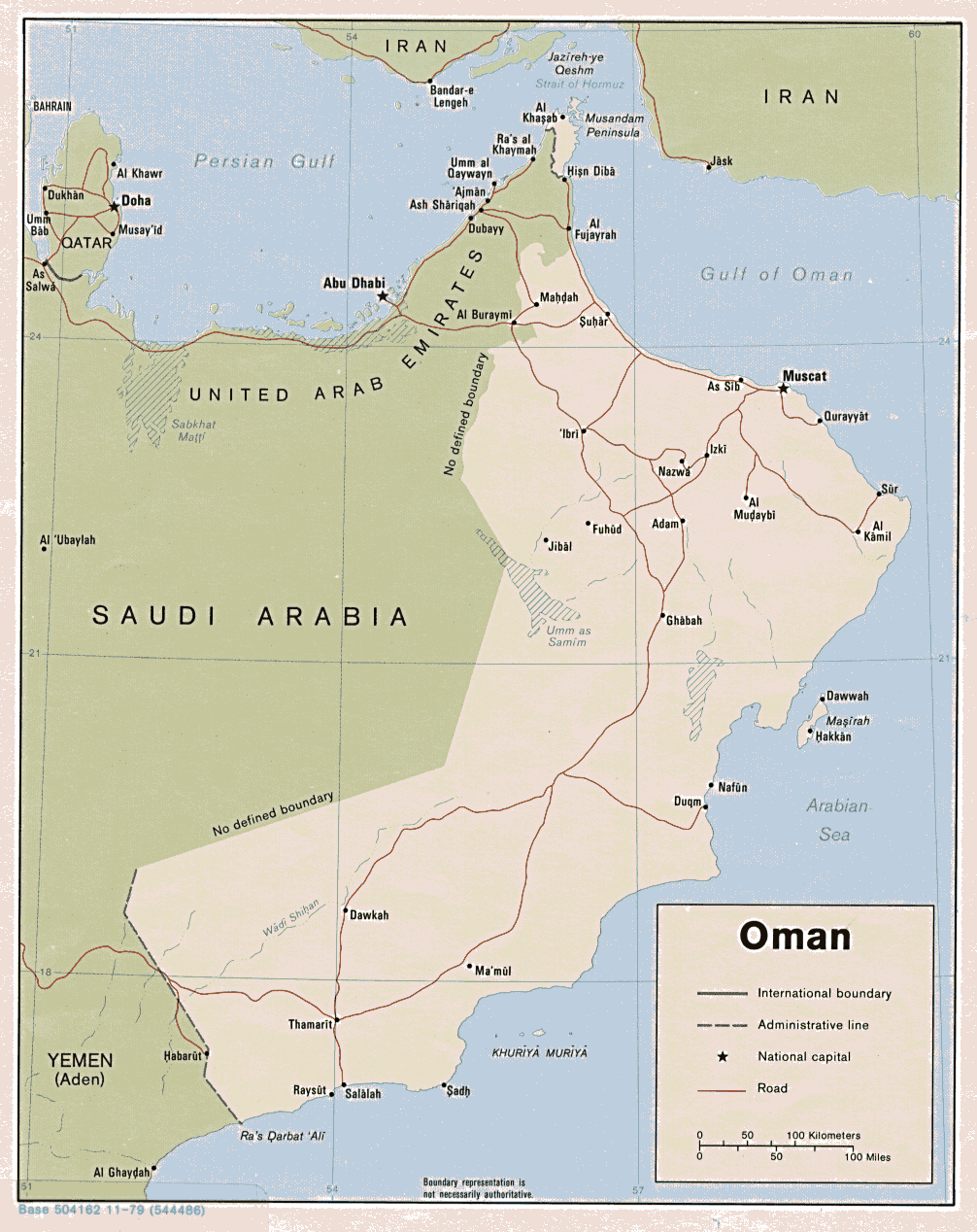 OMAN POLITICAL MAP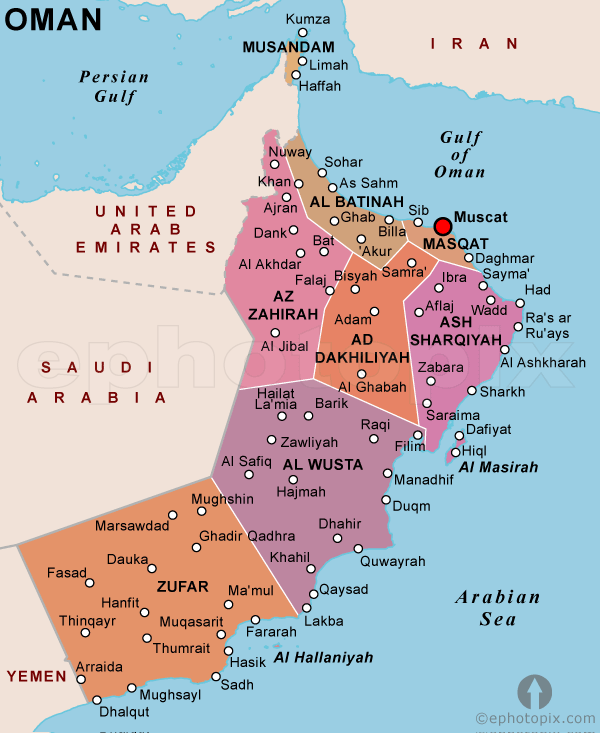 OMAN RELIEF MAP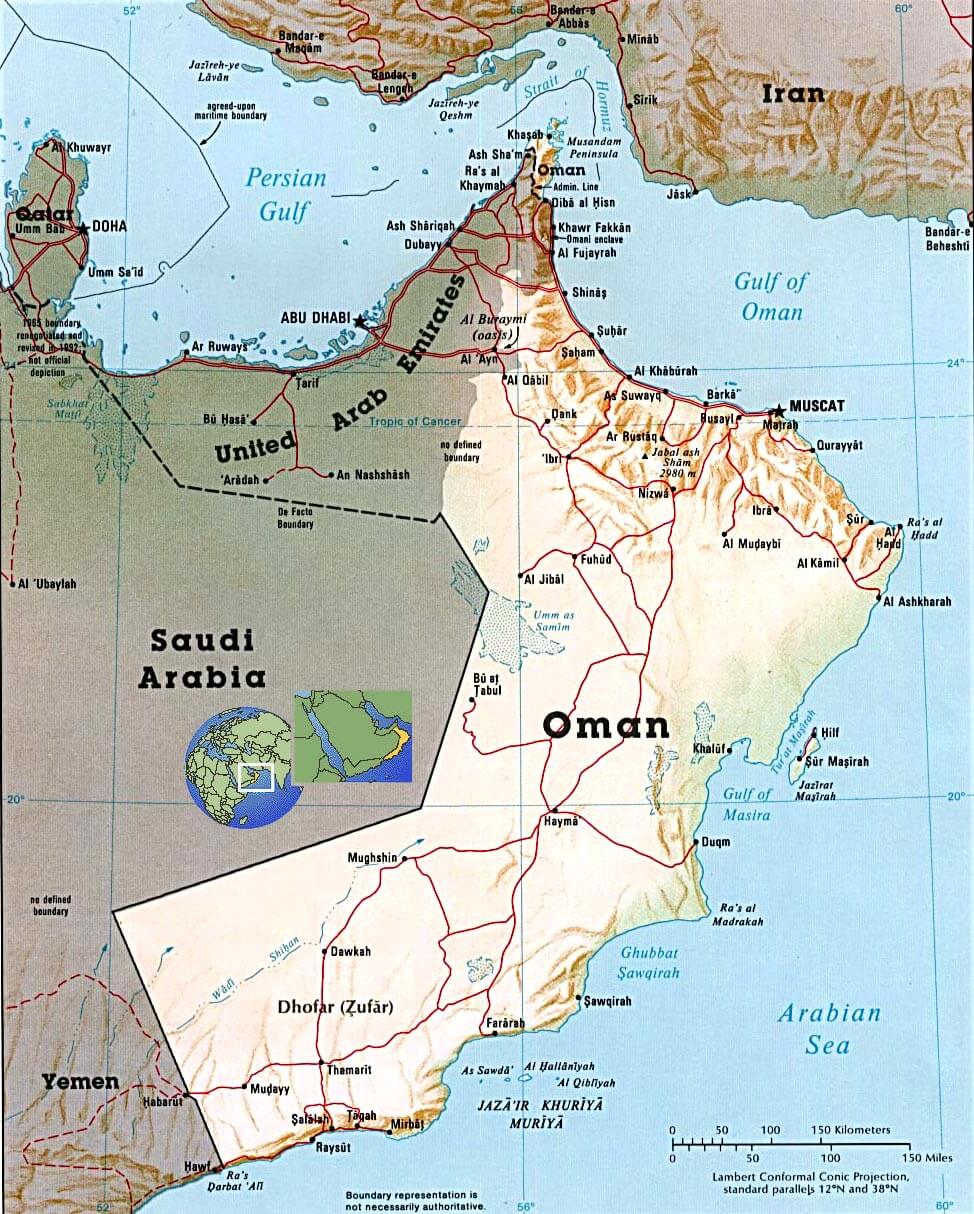 OMAN ROAD MAP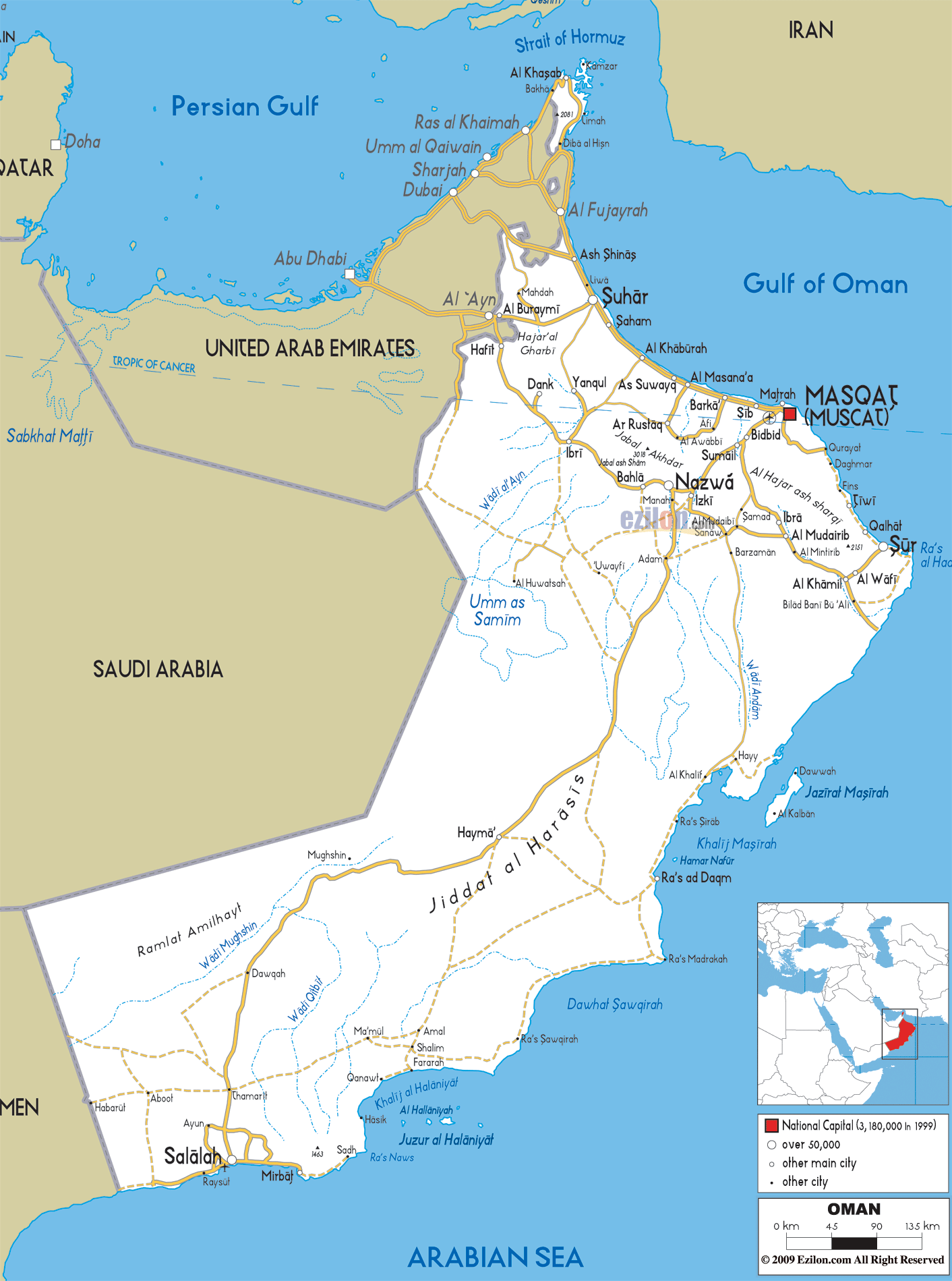 PHYSICAL MAP OF OMAN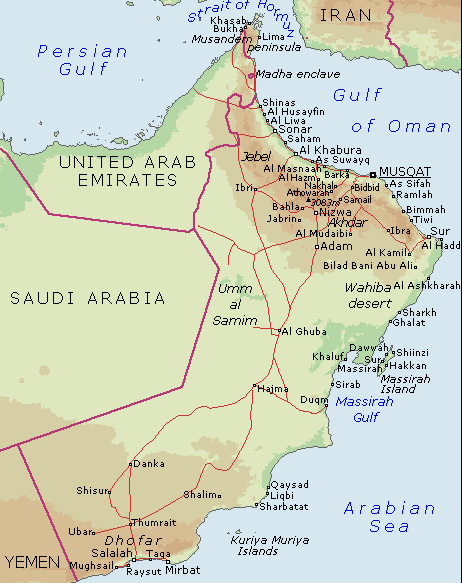 POLITICAL MAP OF OMAN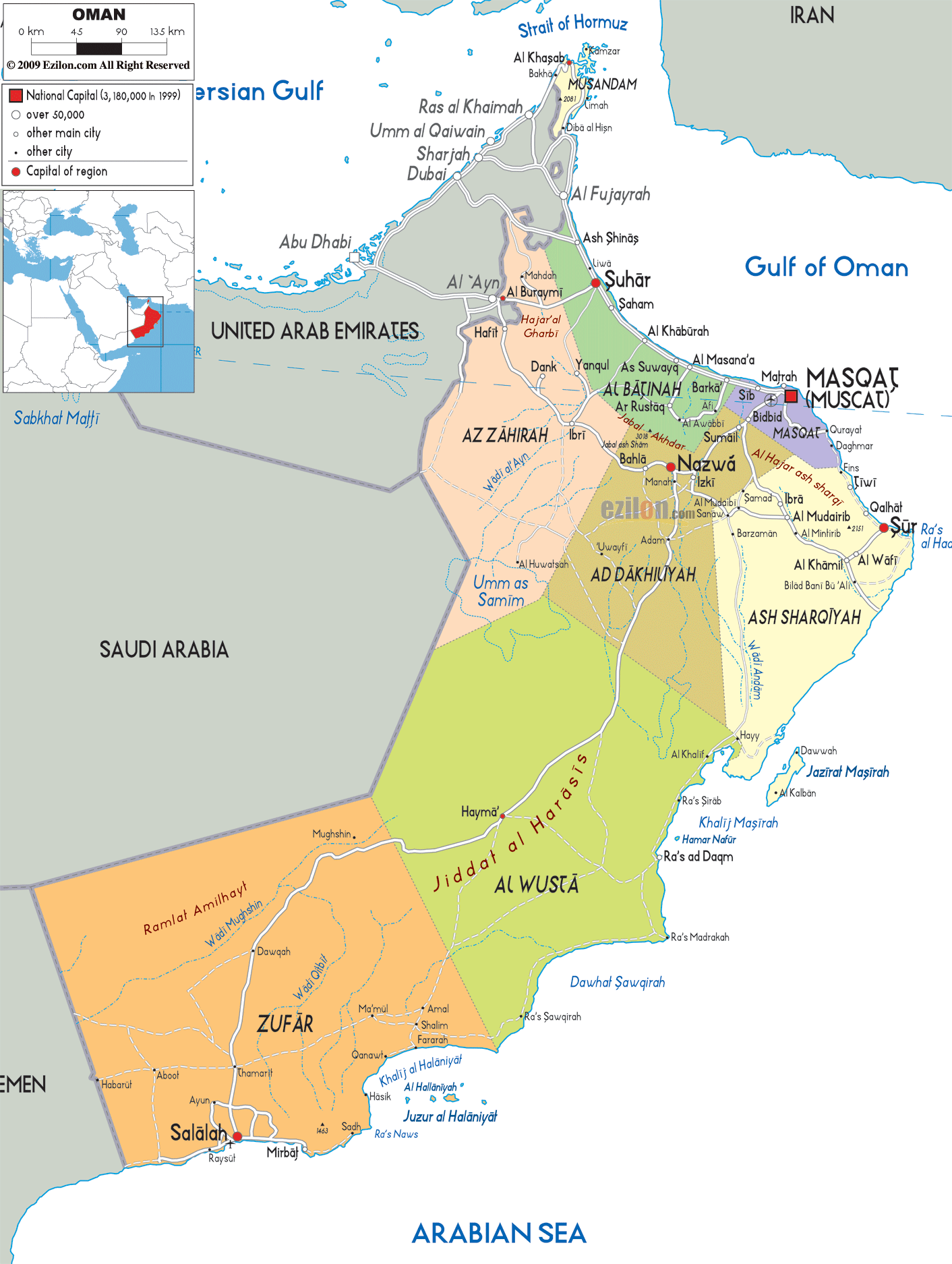 POLITICAL MAP OF OMAN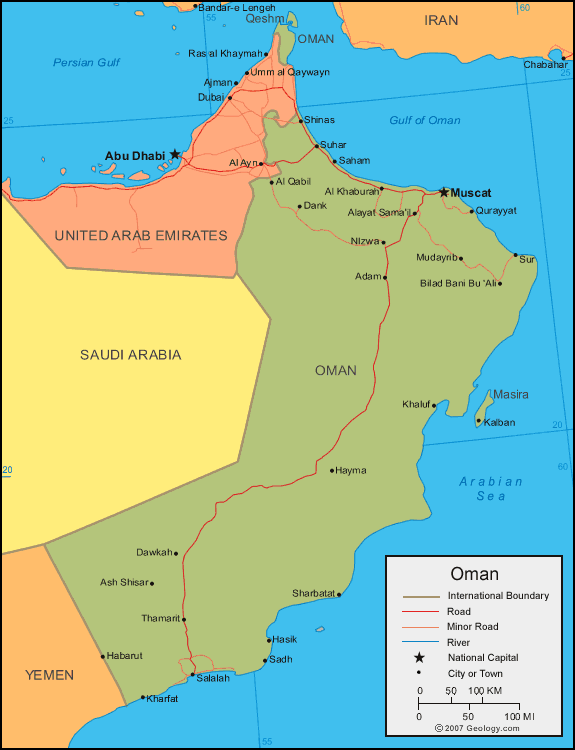 TOURIST MAP OF OMAN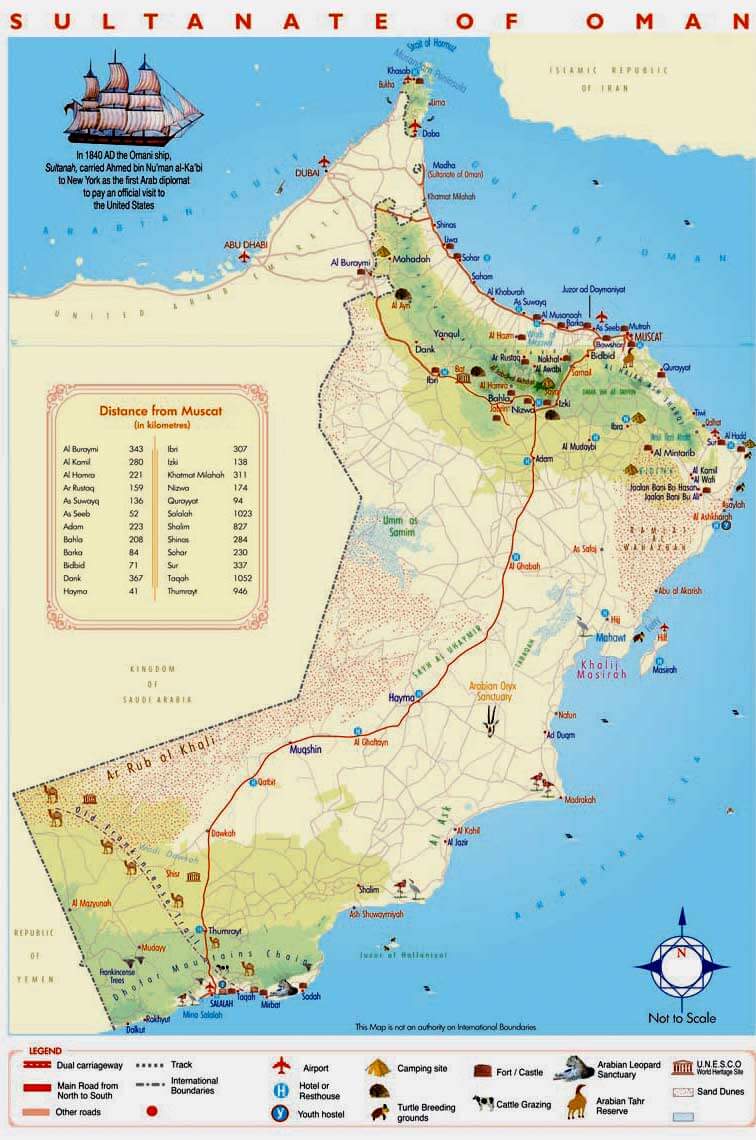 OMAN EARTH MAP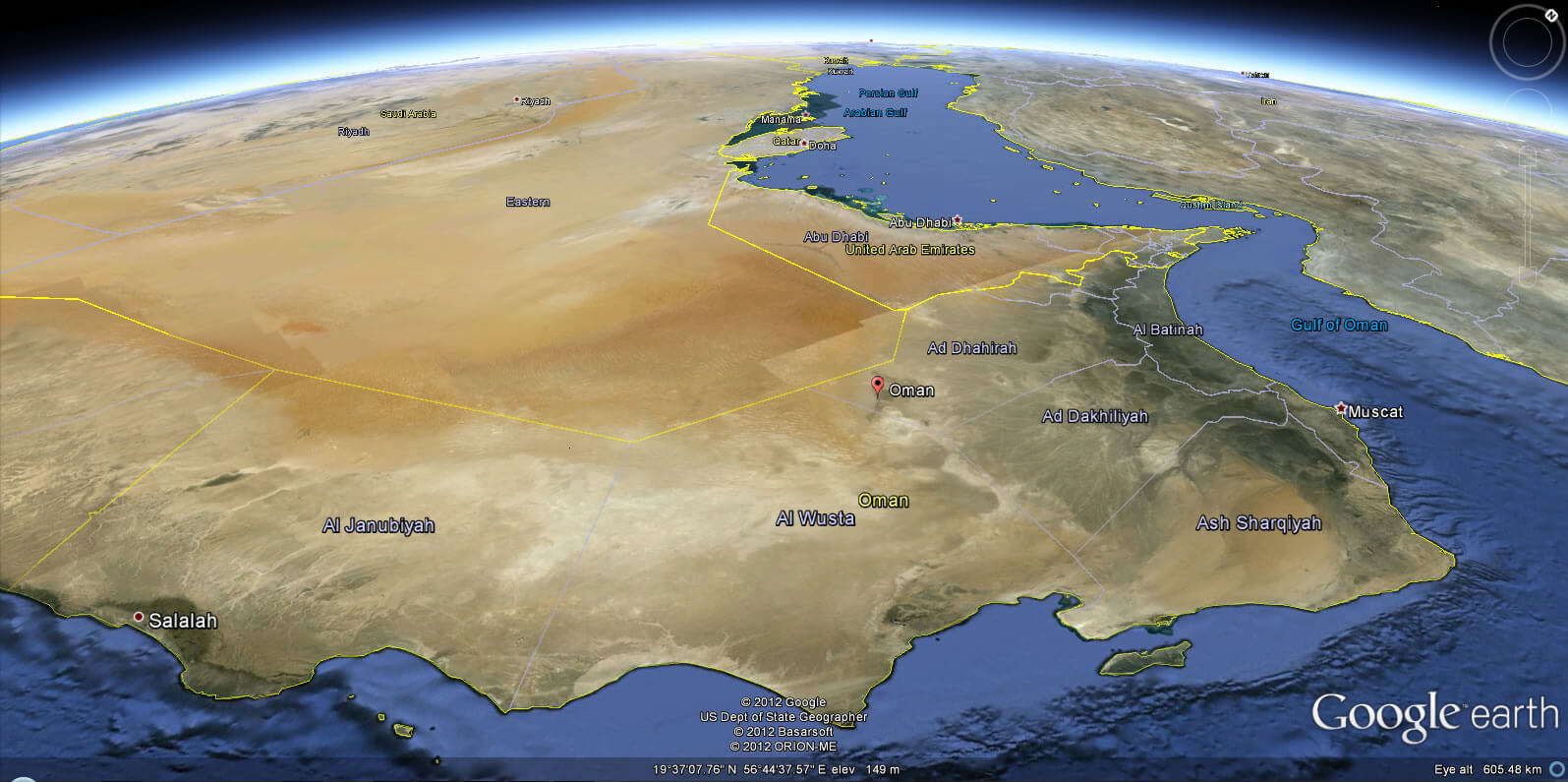 Author:
Arif Cagrici