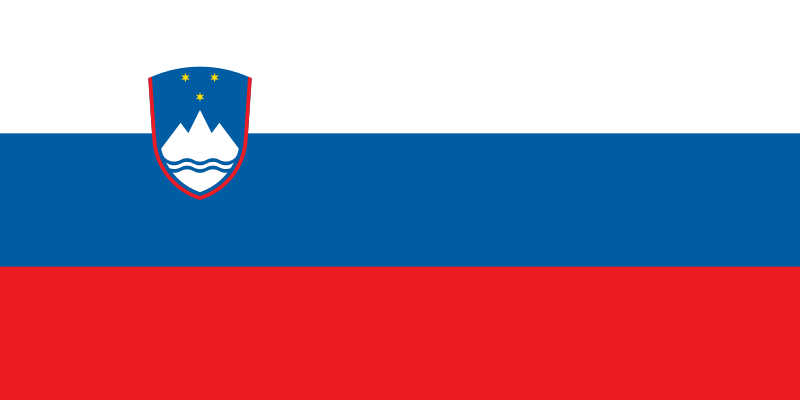 Capital : Ljubljana
Population : 2,055,496
GDP : $45.421 billion
Per Capita : $22,461
Calling Code : +386
Jobless Rate : 12.20%
Time Zone : +1
Where is located Slovenia on the Map
Slovenia is located in Central Europe and is part of the Balkan Peninsula. Here are the countries it shares its borders with:
North: Austria
East: Hungary
South: Croatia
West: Italy
In addition to these land borders, Slovenia has a short 47-kilometer (29-mile) coastline on the Adriatic Sea between Italy and Croatia.
Slovenia is known for its diverse geography, which includes the stunning Julian Alps, picturesque lakes like Lake Bled, karst areas with beautiful caves, and a small but charming coastal region. The capital and the largest city of Slovenia is Ljubljana.
For more about Slovenia >>
MAP OF SLOVENIA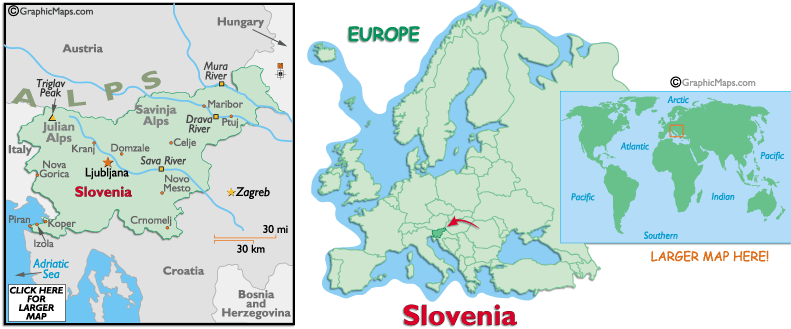 MAP OF SLOVENIA EUROPE
Brief information about Slovenia
Slovenia is a country located in Central Europe. Here's a brief overview:
Geography and Climate:
Slovenia is nestled between the Alps and the Mediterranean, bordering Austria, Italy, Hungary, and Croatia. It boasts diverse landscapes including coastal areas, alpine mountains, hills, and plateaus. Slovenia also contains numerous rivers, including the Danube River's tributaries, and over half of the country is covered by forests. The climate varies from a Mediterranean climate on the coast to a continental climate with mild to hot summers and cold winters in the plateaus and valleys to the east.
Population and Language:
As of my last knowledge cutoff in September 2021, Slovenia's population was about 2.1 million. The official language is Slovene, which is spoken by a vast majority of the population.
History:
The area that is now Slovenia has a rich history, with settlement dating back to prehistoric times. It was part of the Roman Empire, and later various incarnations of the state of Yugoslavia. Slovenia declared independence from Yugoslavia in 1991.
Economy:
Slovenia's economy is diverse and developed, with key industries including automotive parts, electrical appliances, pharmaceuticals, and English-language content for digital platforms. It's also renowned for its wines and honey production. Slovenia was the first former communist country to join the Eurozone, in 2007.
Culture:
Slovenia is known for its traditional folklore, music, dance, and a diverse range of cuisine influenced by its neighboring countries. The country is also recognized for its contribution to visual arts and architecture.
Politics:
Slovenia is a parliamentary democratic republic, and a member of the European Union, Eurozone, NATO, and OECD. The political structure includes a directly elected president, a prime minister, and a bicameral parliament.
A Collection of Slovenia Maps and Slovenia Satellite Images
MAP OF SLOVENIA
SLOVENIA LOCATION MAP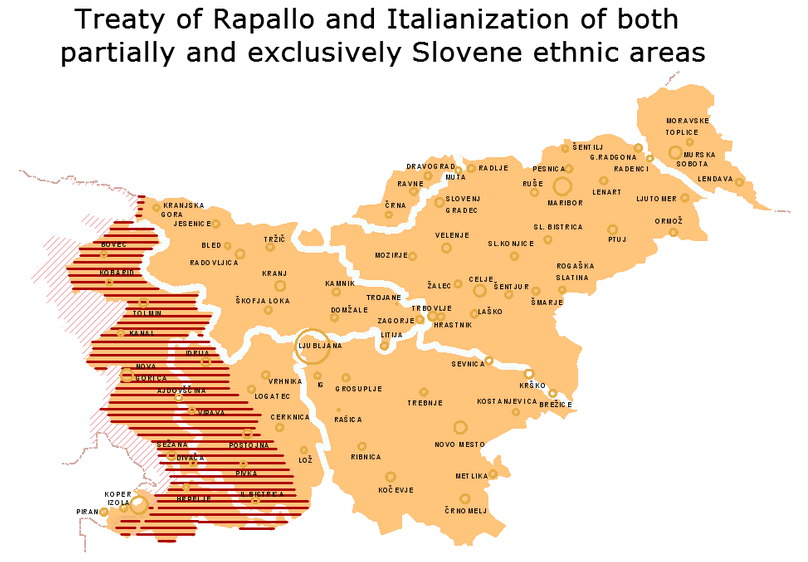 WHERE IS SLOVENIA IN THE WORLD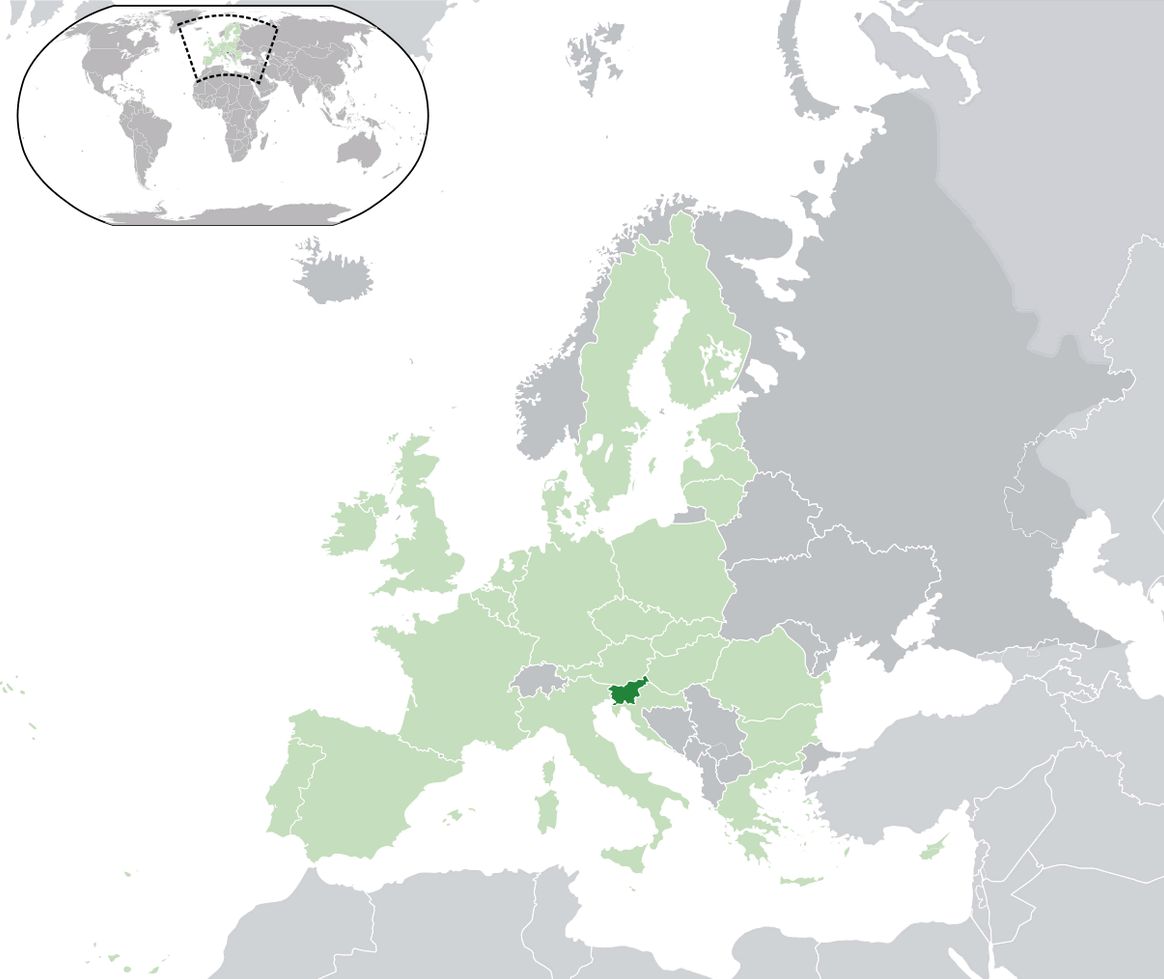 MAP OF SLOVENIA EUROPE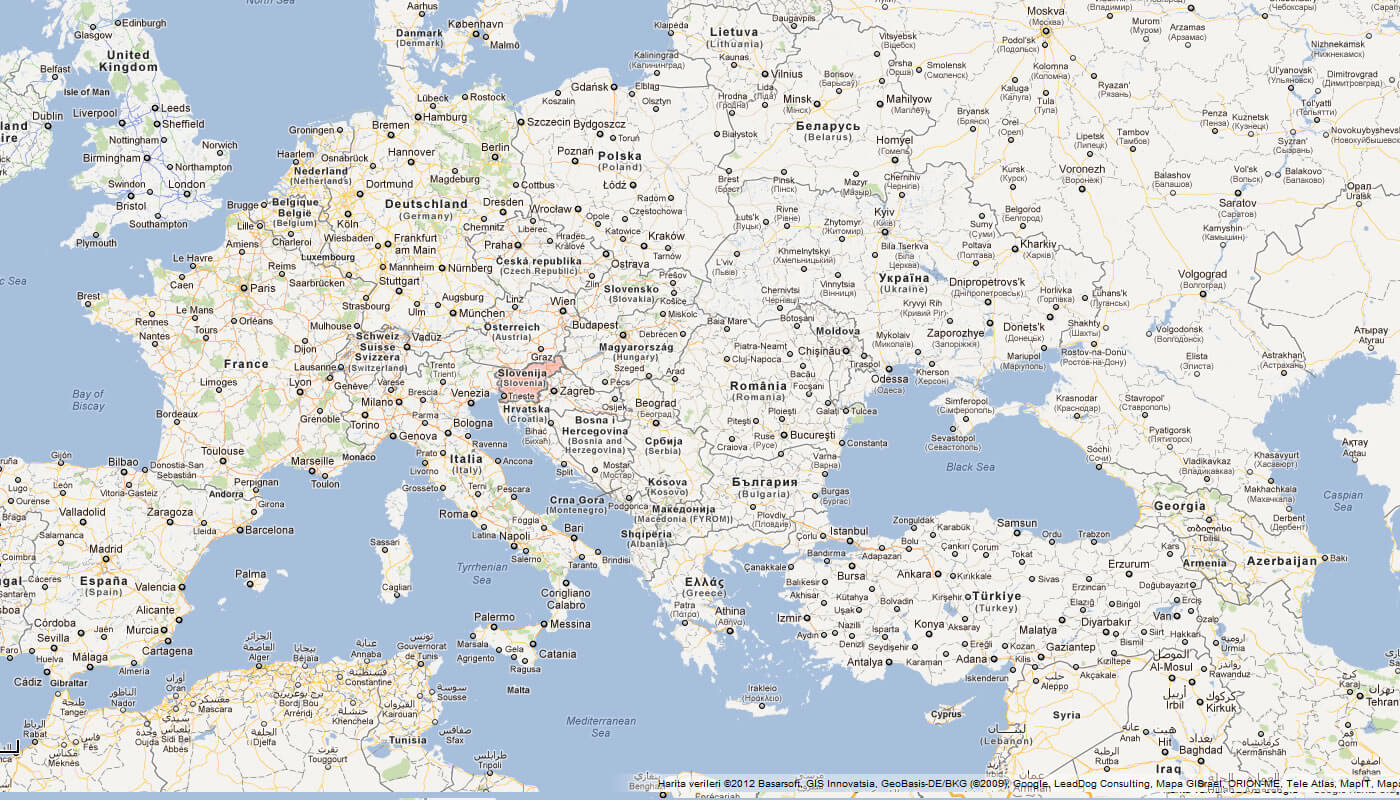 MAP OF SLOVENIA WORLD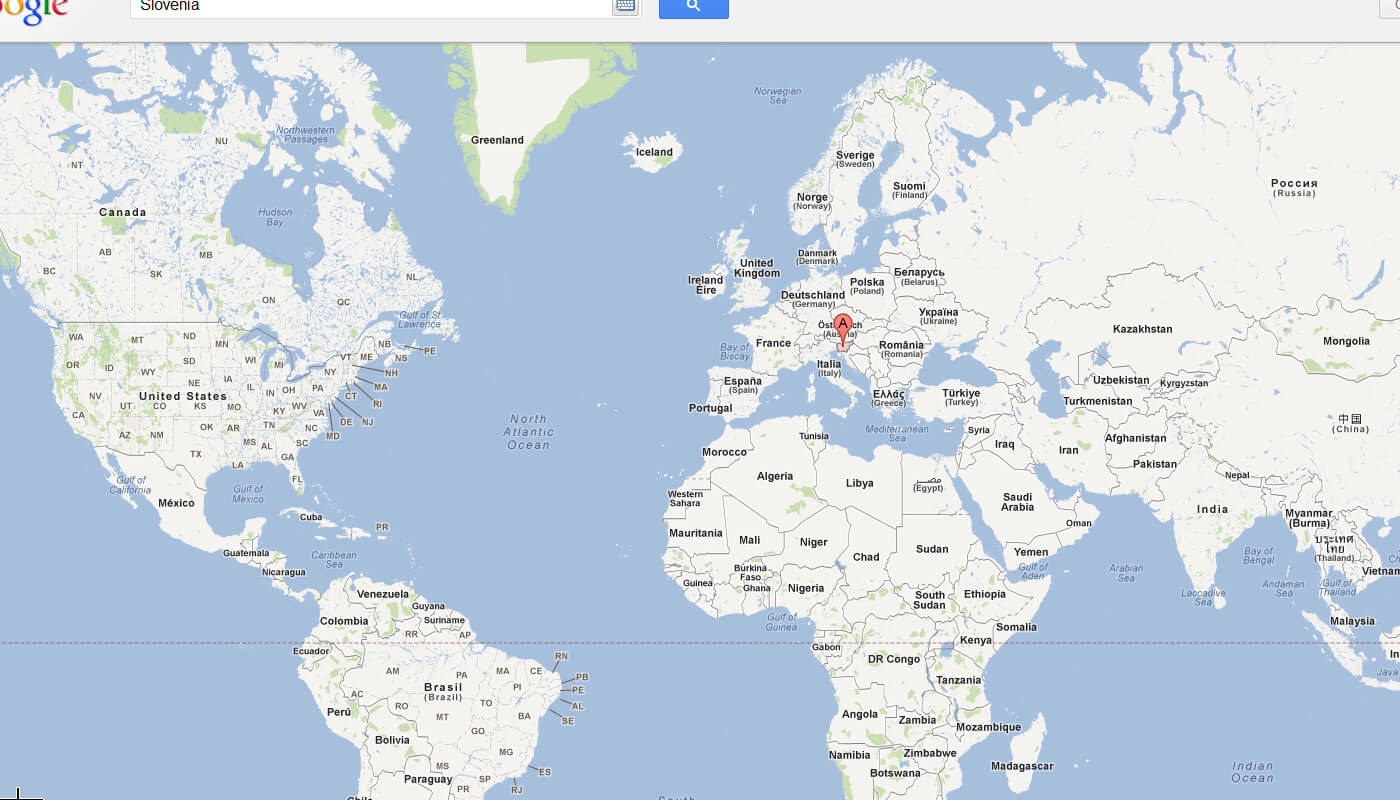 MAP OF SLOVENIA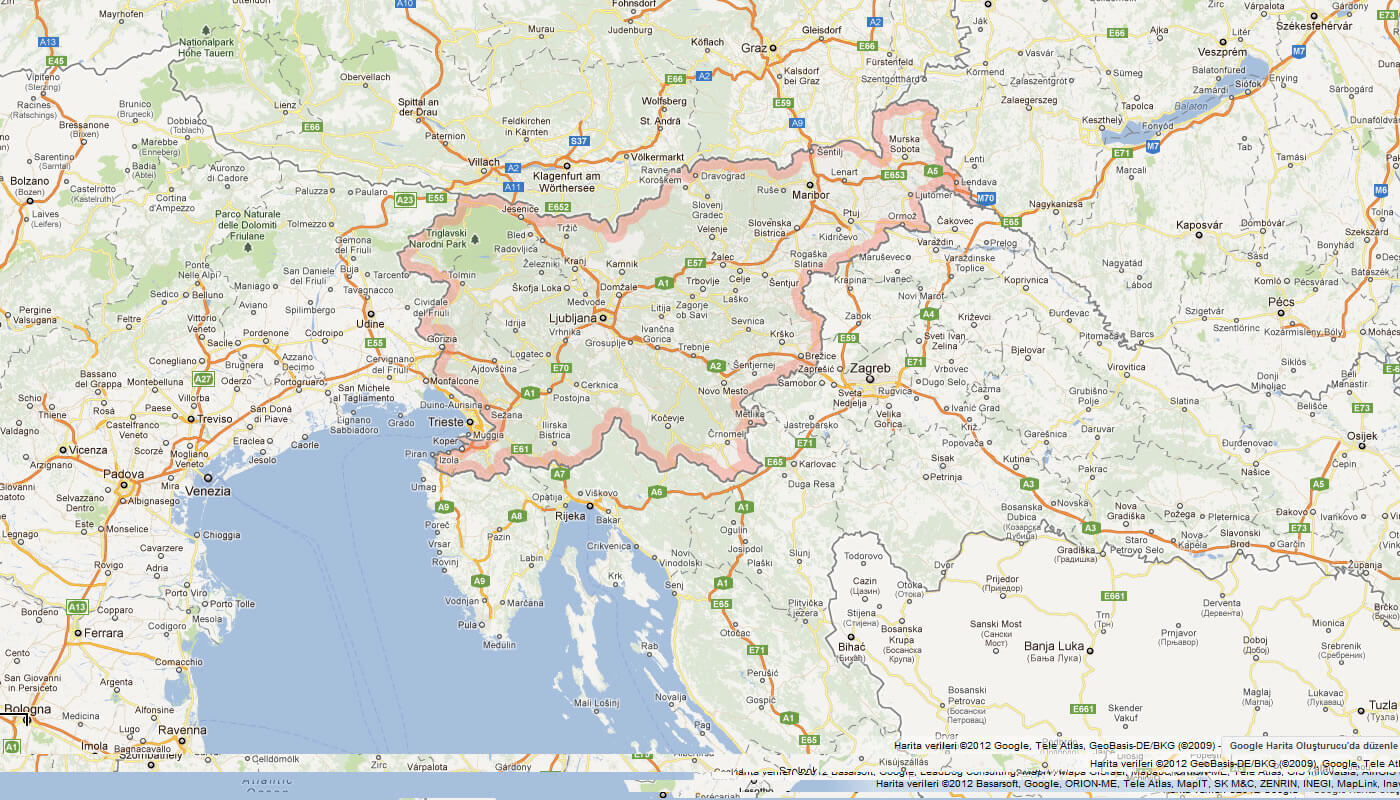 MAP SLOVENIA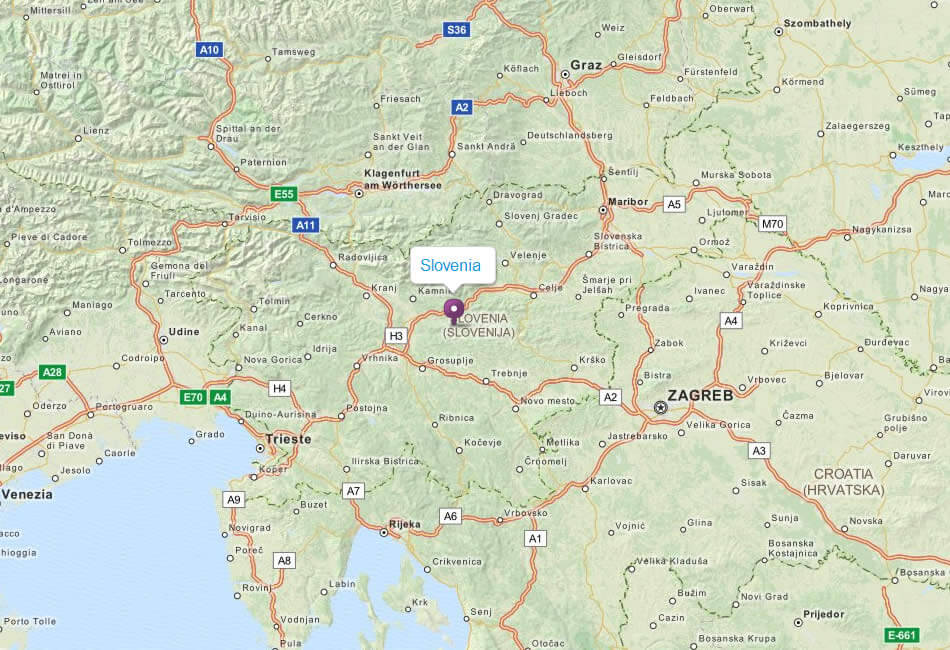 PHYSICAL MAP OF SLOVENIA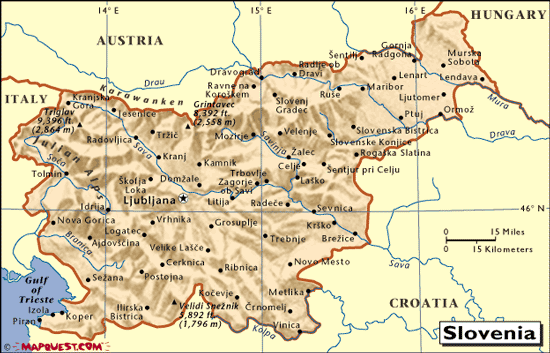 POLITICAL MAP OF SLOVENIA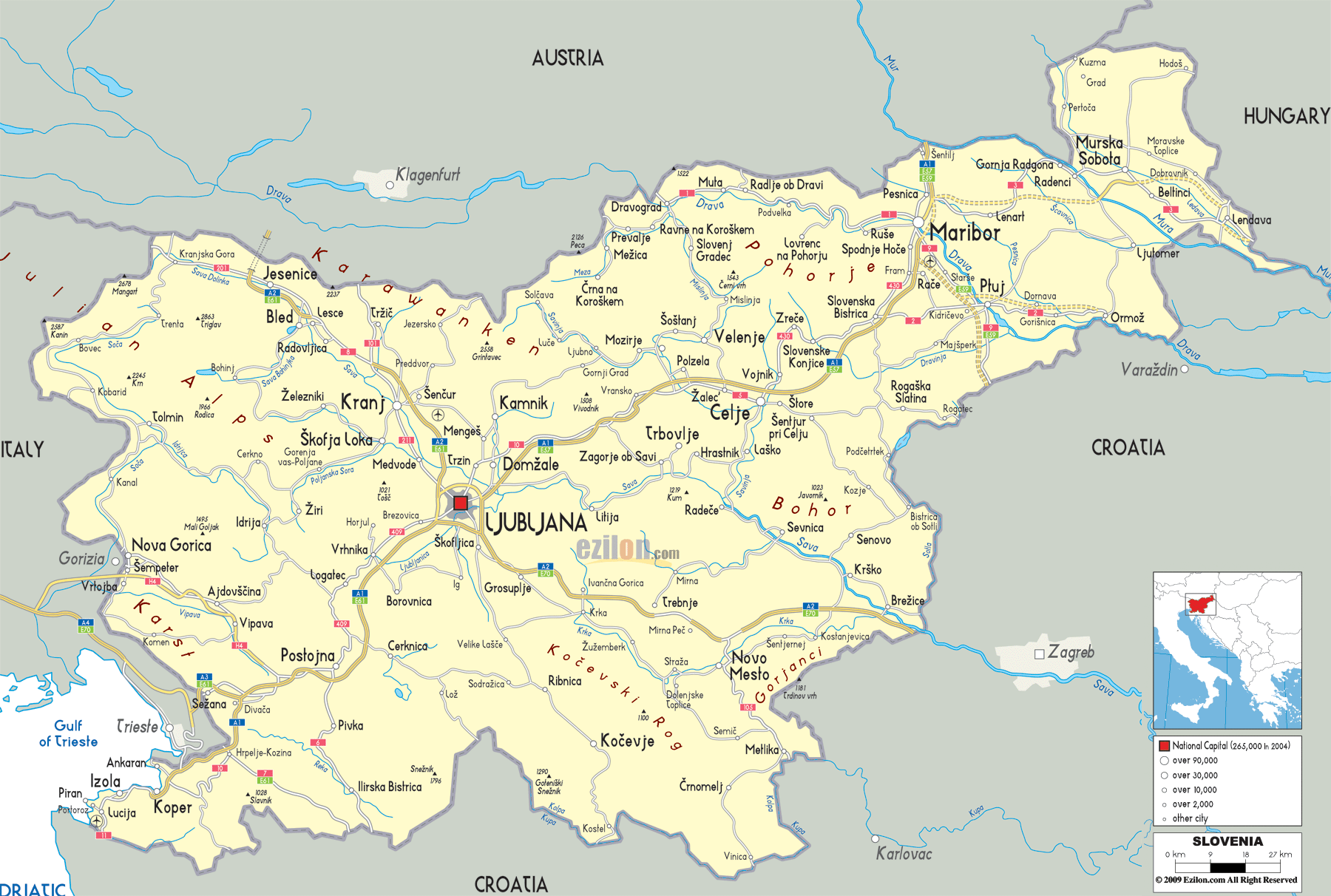 ROAD MAP OF SLOVENIA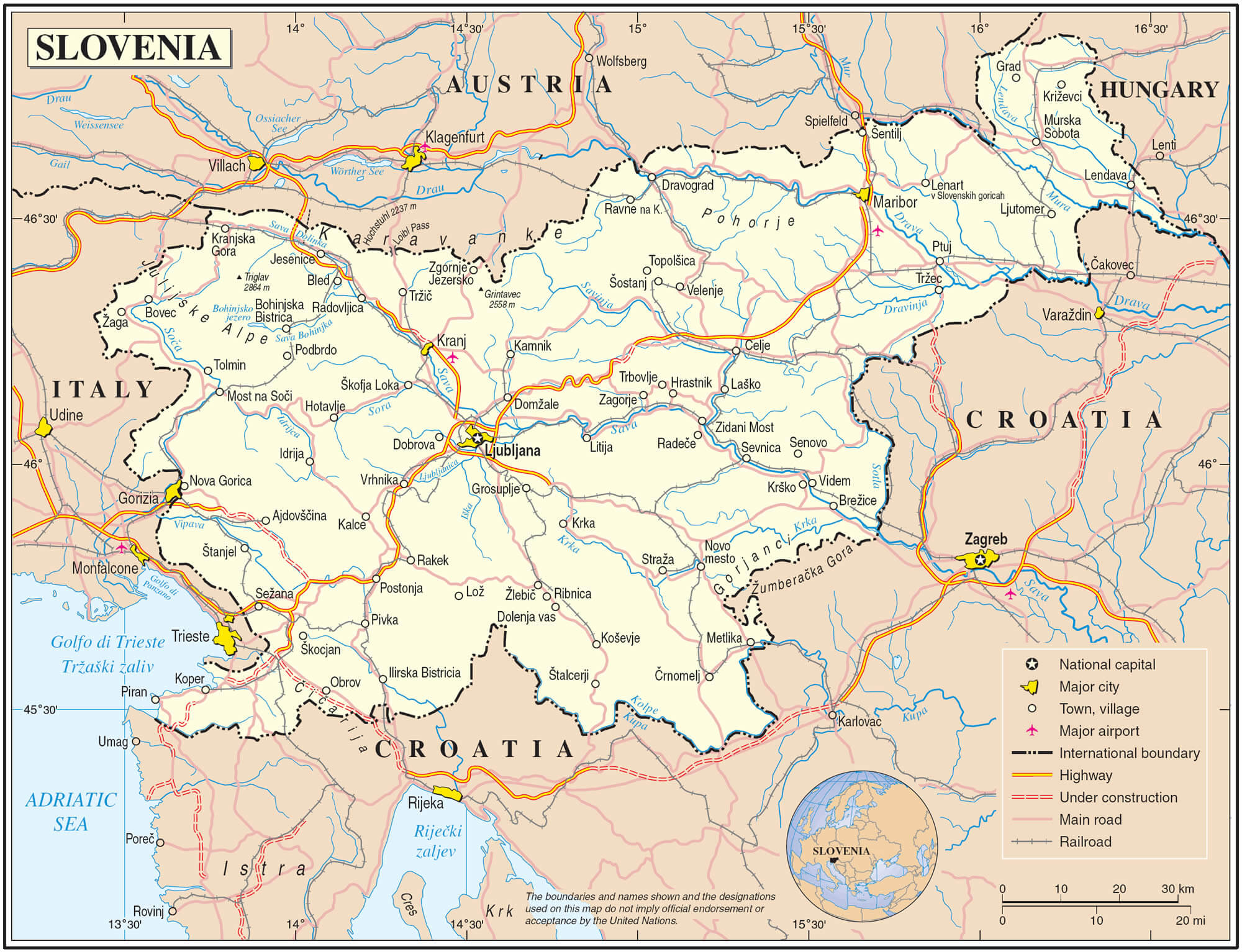 ROAD MAP OF SLOVENIA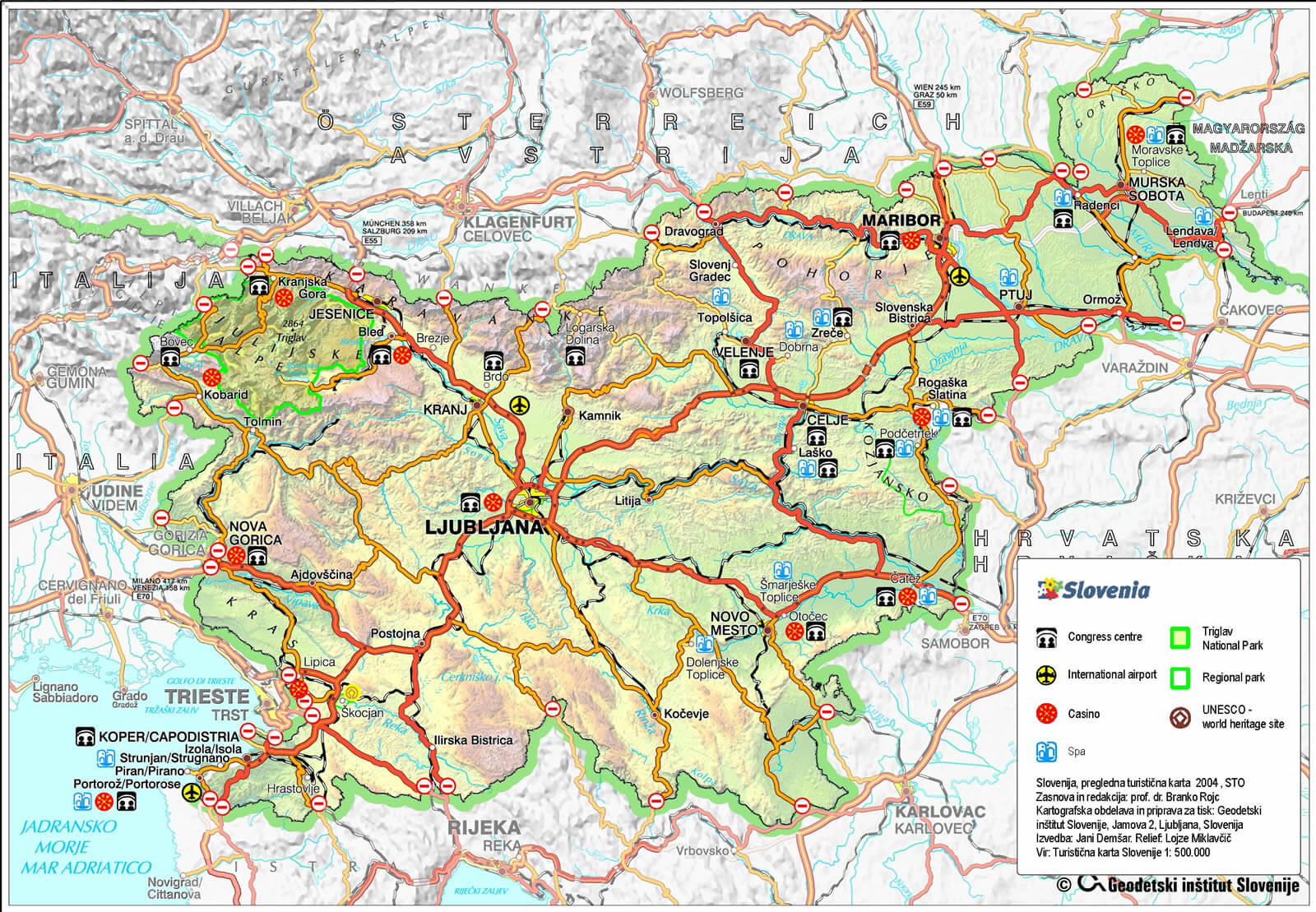 SLOVENIA MAP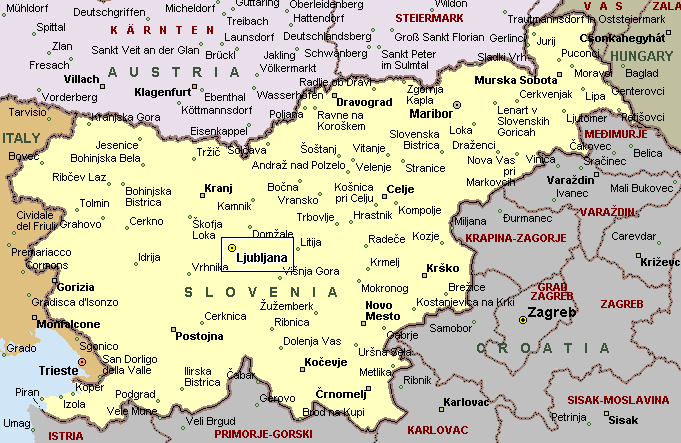 SLOVENIA MAPS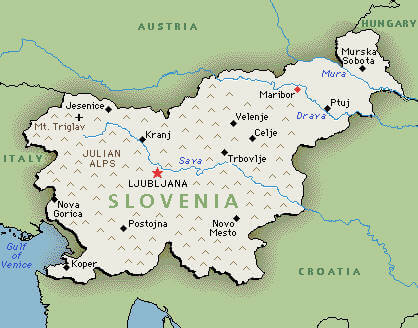 SLOVENIA RELIEF MAP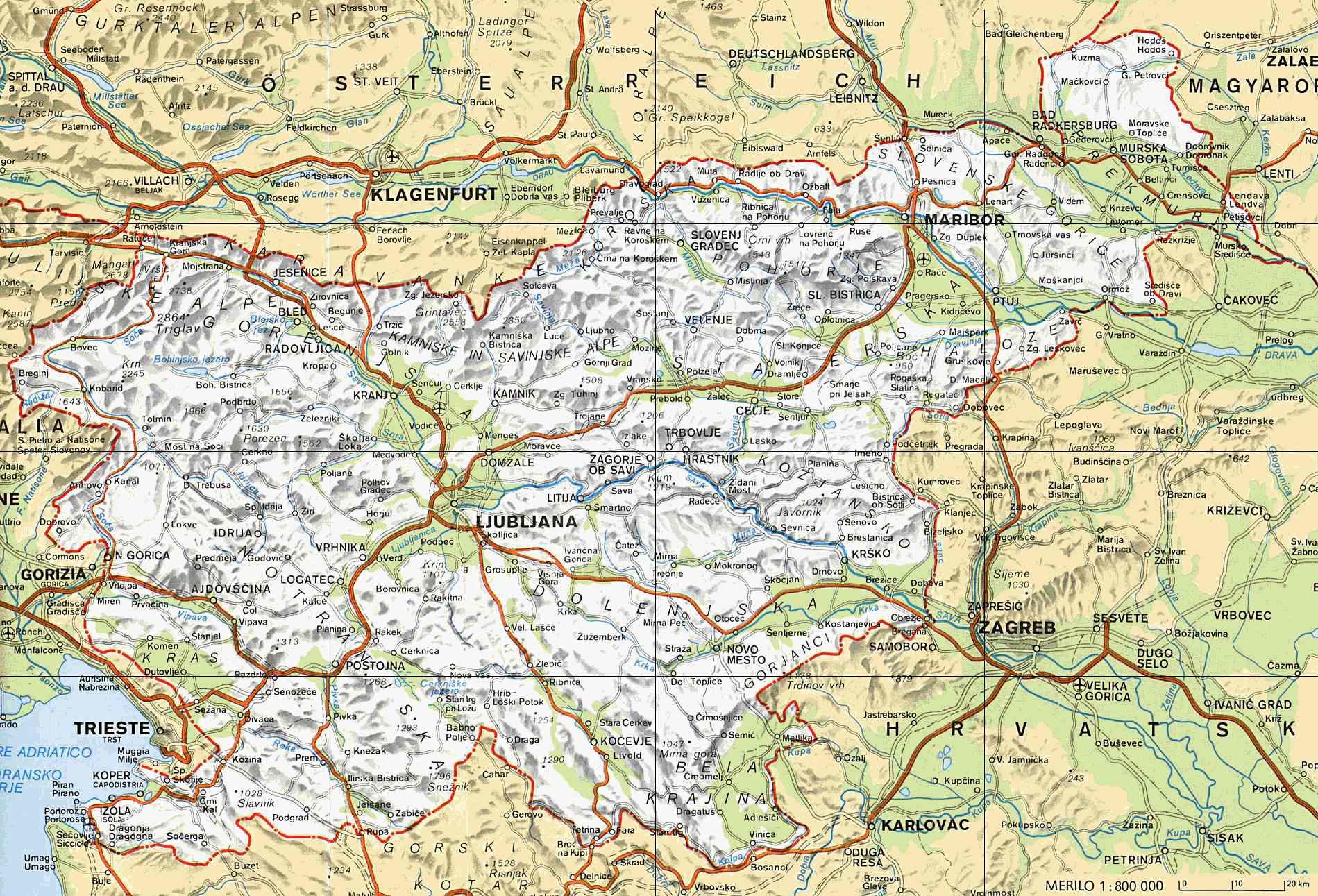 SLOVENIA MAP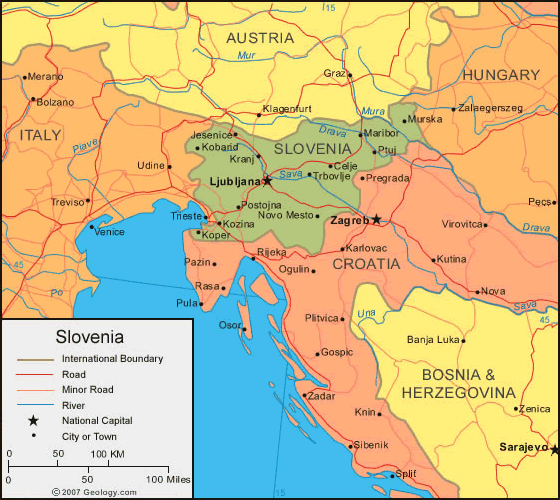 SLOVENIA PHYSICAL MAP
SLOVENIA MAP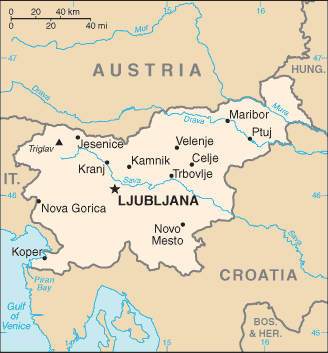 SLOVENIA MAP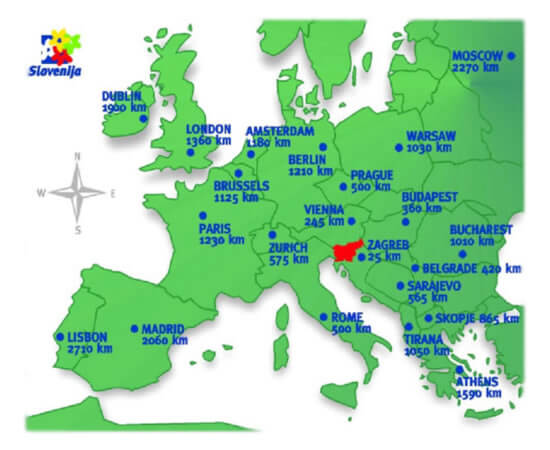 SLOVENIAN PHYSICAL MAP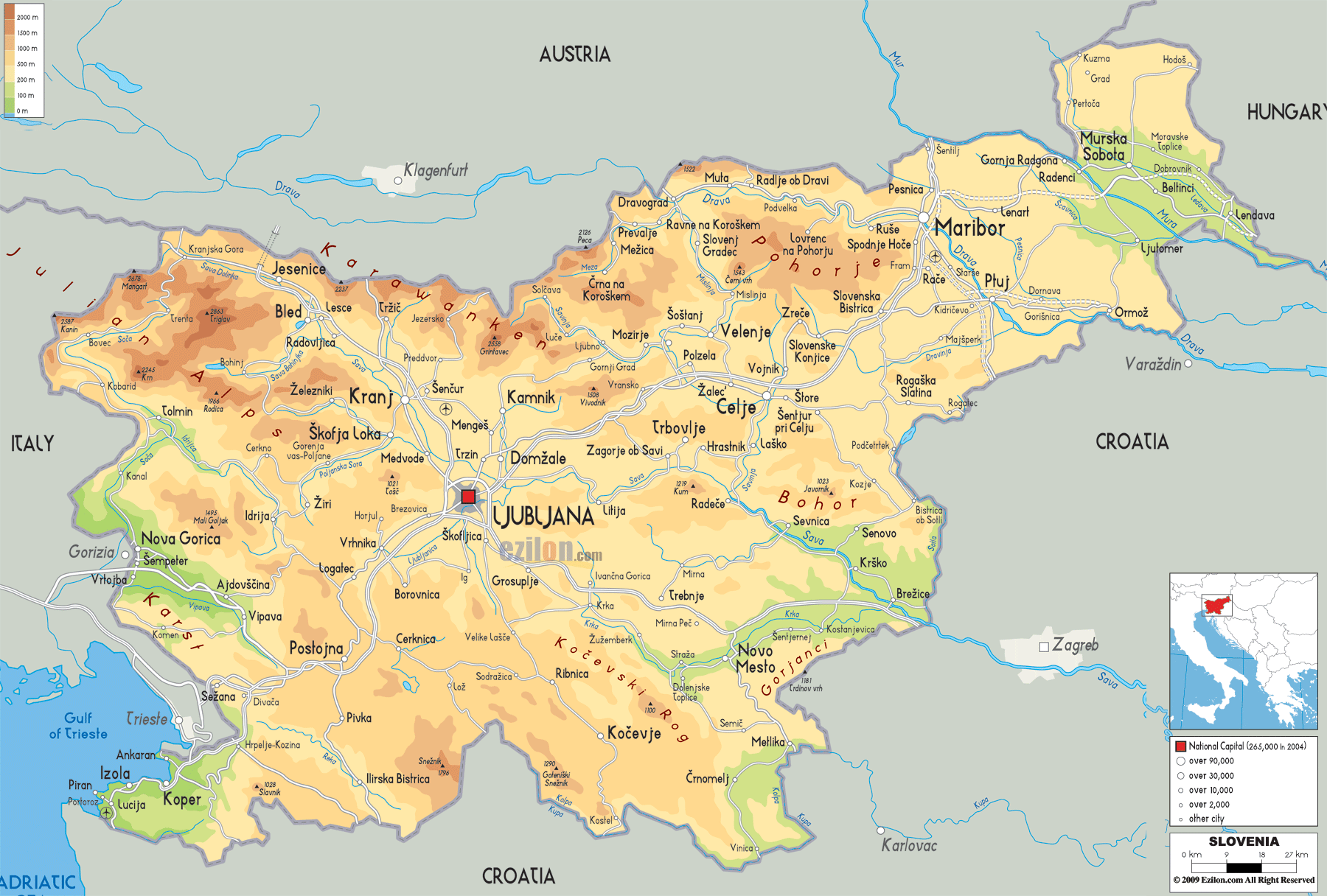 SLOVENIA EARTH MAP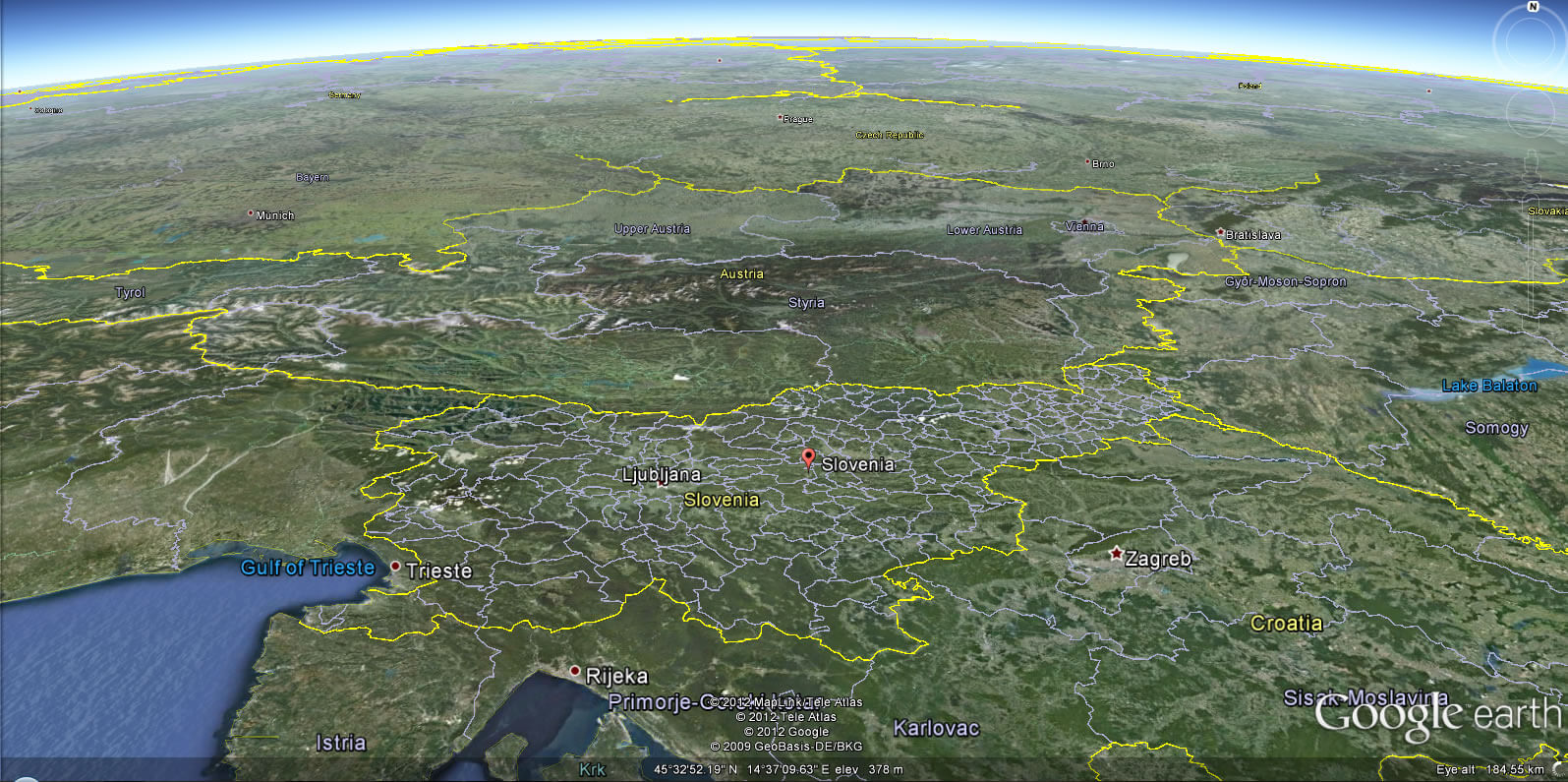 Author:
Arif Cagrici