Where is located Tunisia on the Map
Tunisia is located in North Africa, on the northernmost point of the African continent. Here are its geographical boundaries:
The Mediterranean Sea is to the north and east, offering Tunisia a large coastline famous for its beautiful beaches.
Algeria is to the west and southwest.
Libya is to the southeast.
The country lies primarily in the northern and eastern hemispheres of the Earth. Tunisia's geographical features include the eastern end of the Atlas Mountains and the northern reaches of the Sahara desert. The country is also home to a fertile region known as the Sahel along the coast, where its capital, Tunis, is located.
For more about Tunisia >>
map of Tunisia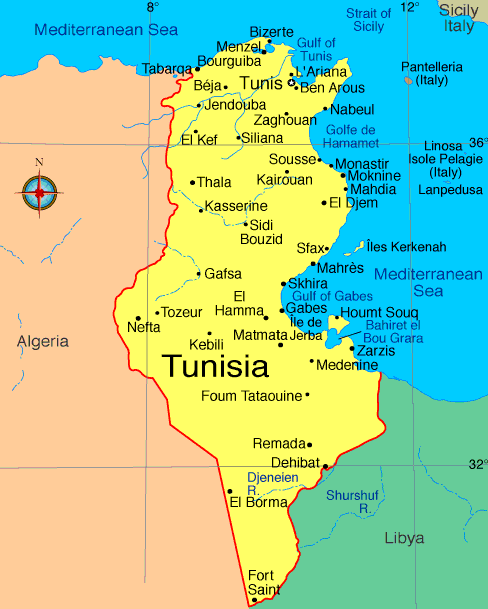 MAP OF TUNISIA AFRICA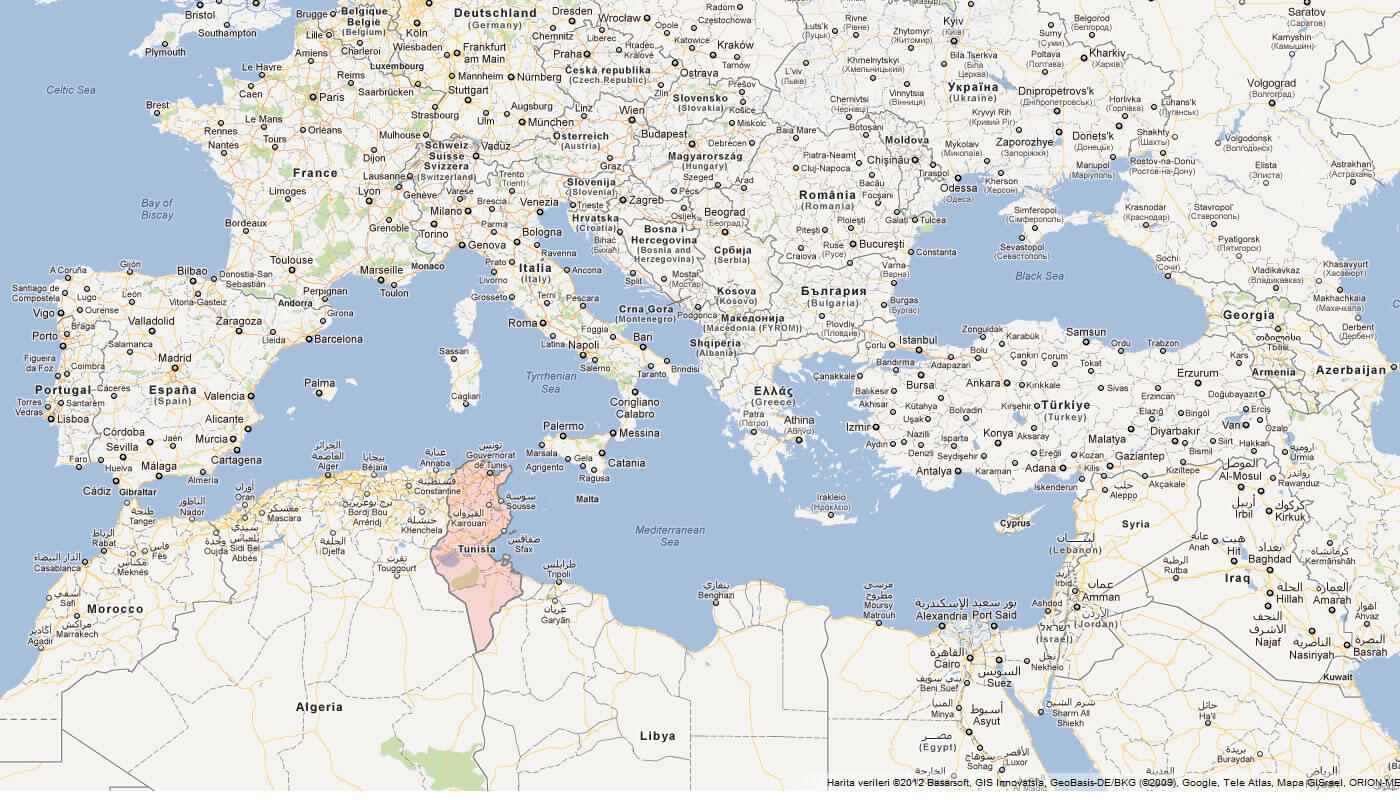 Brief information about Tunisia
Tunisia, officially known as the Republic of Tunisia, is a North African country located along the Mediterranean Sea. It's recognized for its golden beaches, sunny climate, and significant historical heritage, featuring influences from multiple civilizations over the centuries.
Area:
Tunisia spans an area of approximately 163,610 square kilometers (63,170 square miles), making it one of the smallest nations in the Arab world.
Population:
As of 2021, the estimated population of Tunisia is around 11.7 million people.
Capital and Major Cities:
The capital city and the largest city of Tunisia is Tunis. Other significant cities include Sfax, Sousse, and Kairouan.
Language:
The official language of Tunisia is Arabic, and the local dialect is known as Tunisian Arabic. French is also widely spoken and used in the media, and many young Tunisians are multilingual, with English increasingly popular.
Climate:
Tunisia's climate varies with its geography. The north and the coast have a Mediterranean climate with hot, dry summers, and mild, rainy winters, while the interior is semi-arid.
Economy:
Tunisia's economy is diverse, with important sectors including agriculture, mining, manufacturing (particularly textiles and automotive parts), and petroleum. Tourism also plays a significant role.
Culture:
Tunisian culture is a blend of indigenous Berber traditions and influences from the many civilizations that have ruled the region, including Phoenician, Roman, Arab, Ottoman, and French. This rich cultural history is reflected in Tunisia's architecture, music, literature, and cuisine.
Historical Sites:
Tunisia is known for its numerous historic sites. These include the ancient city of Carthage, the El Jem Amphitheater, the Medina of Tunis, and the Kairouan Mosque, all of which are UNESCO World Heritage Sites.
A Collection of Tunisia Maps and Tunisia Satellite Images
map of Tunisia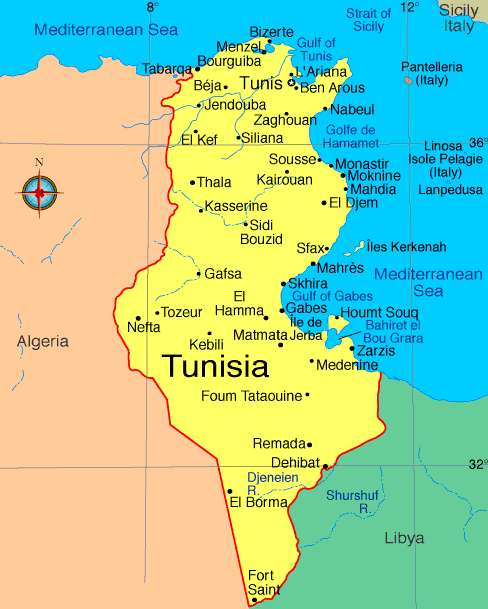 where is tunisia in the world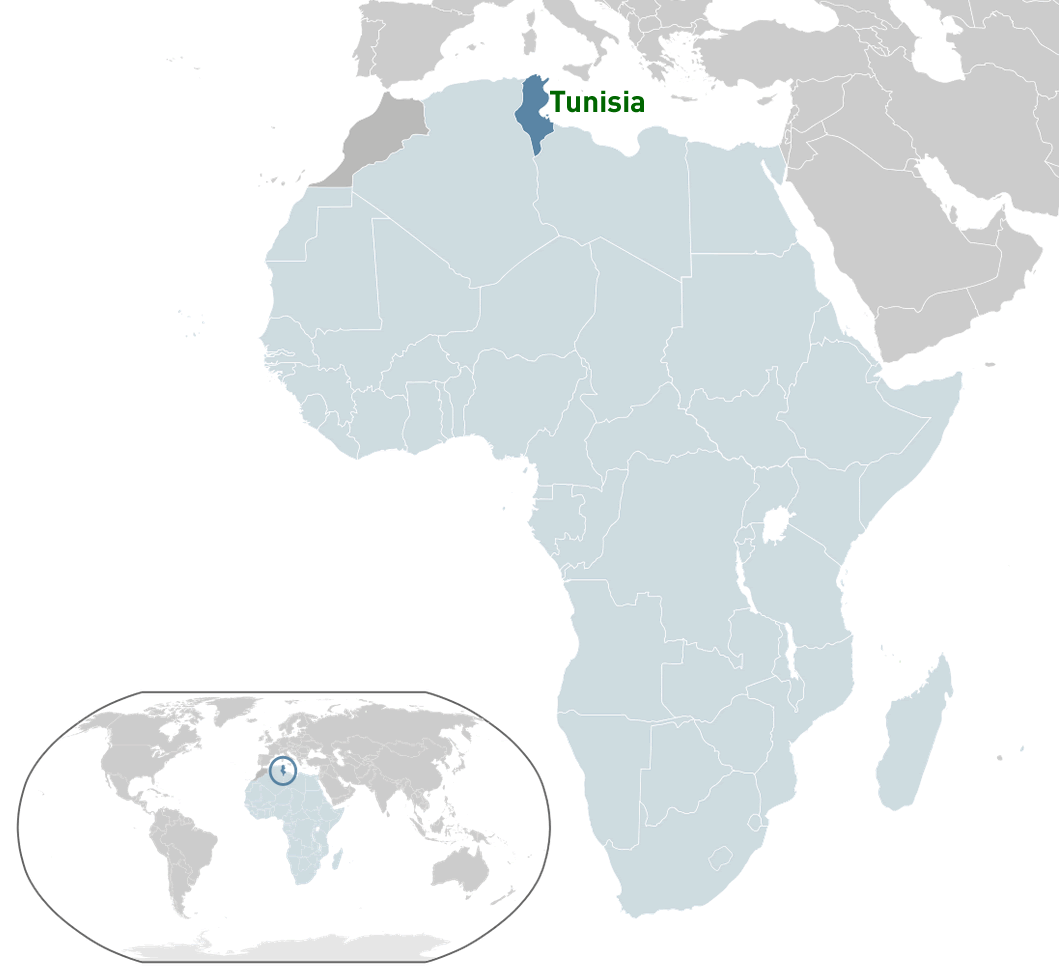 tunisia location map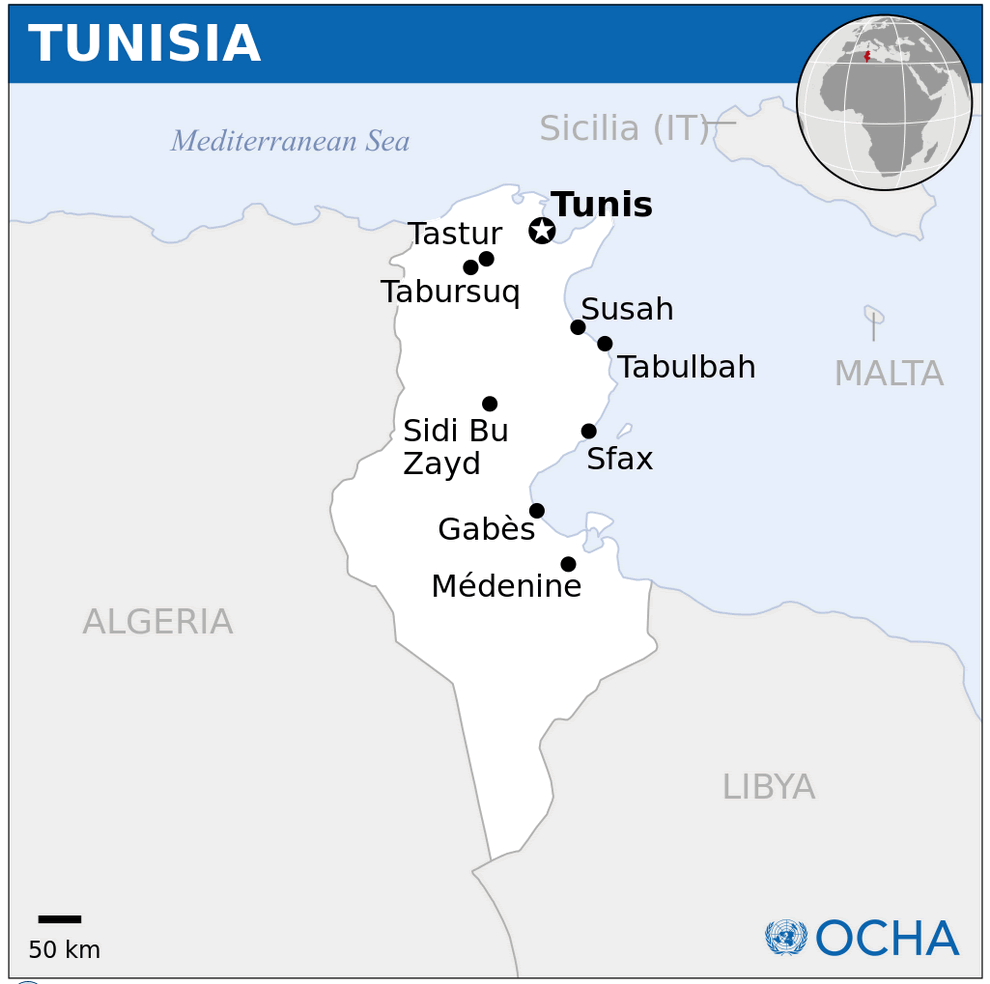 map of tunisia africa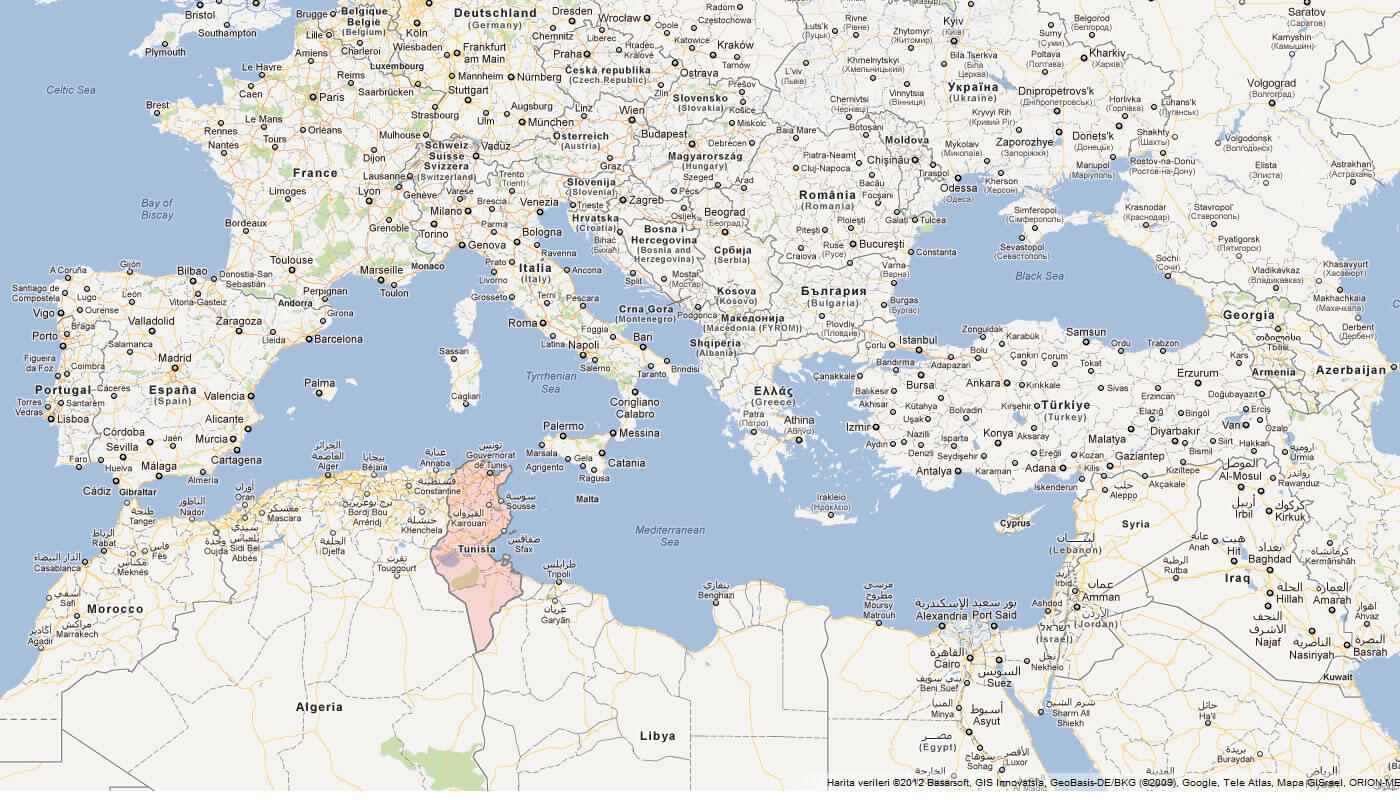 map of tunisia world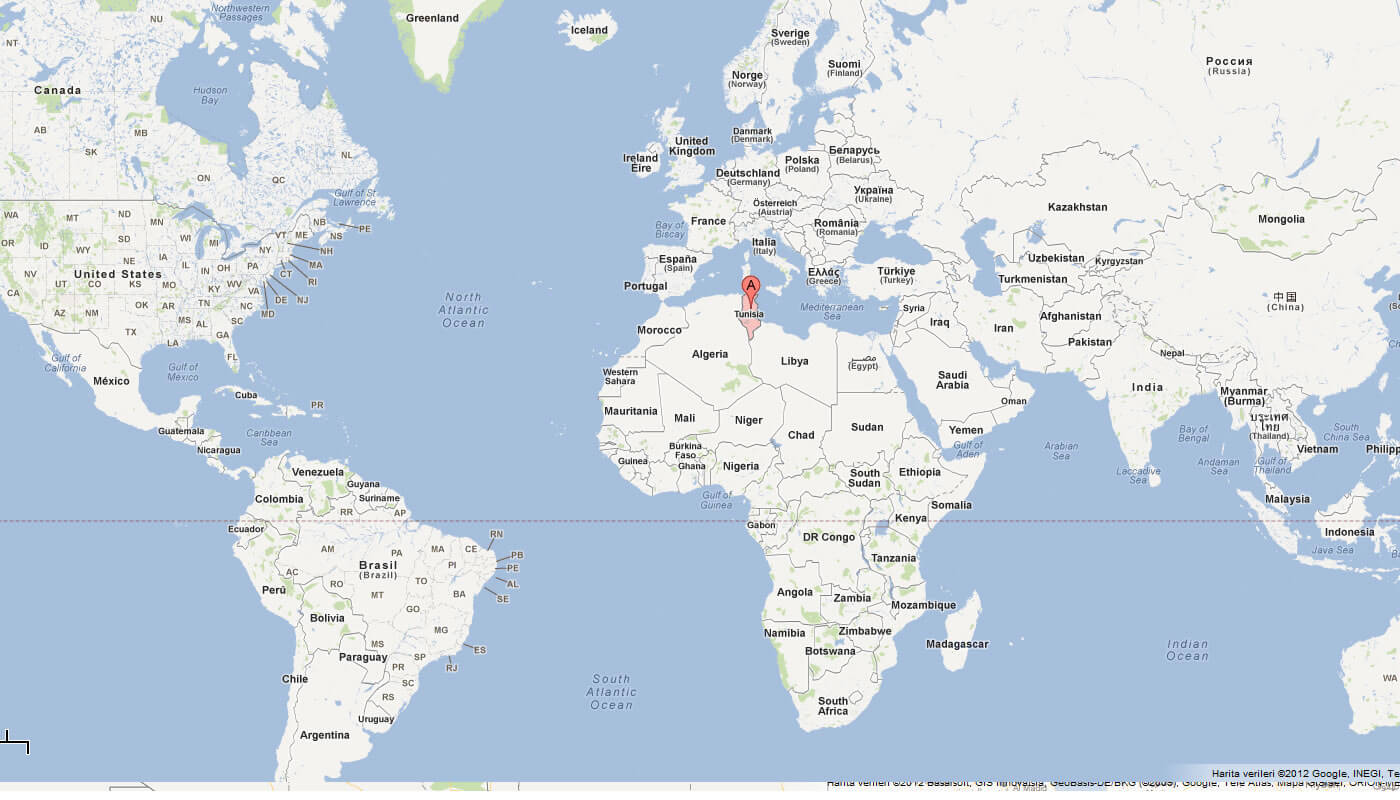 map of tunisia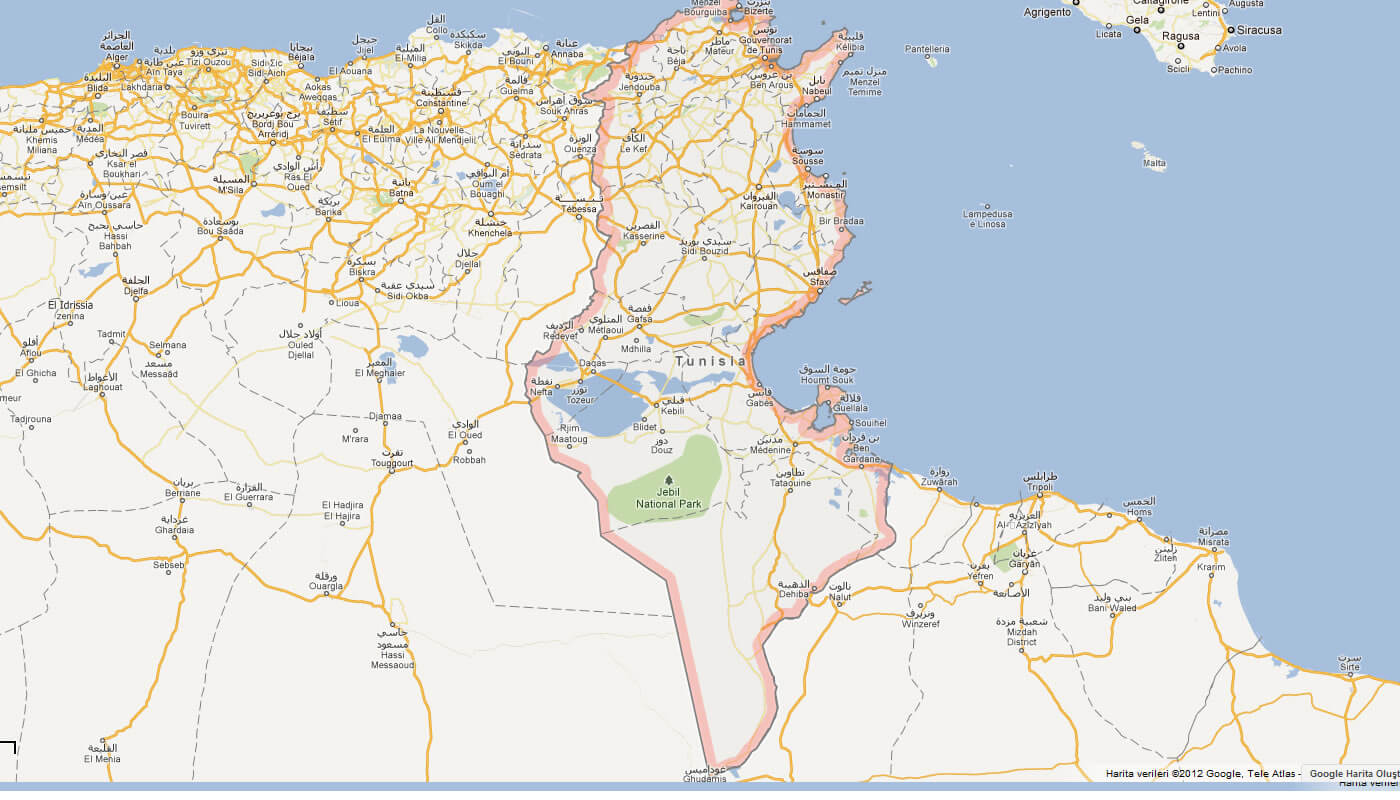 map tunisia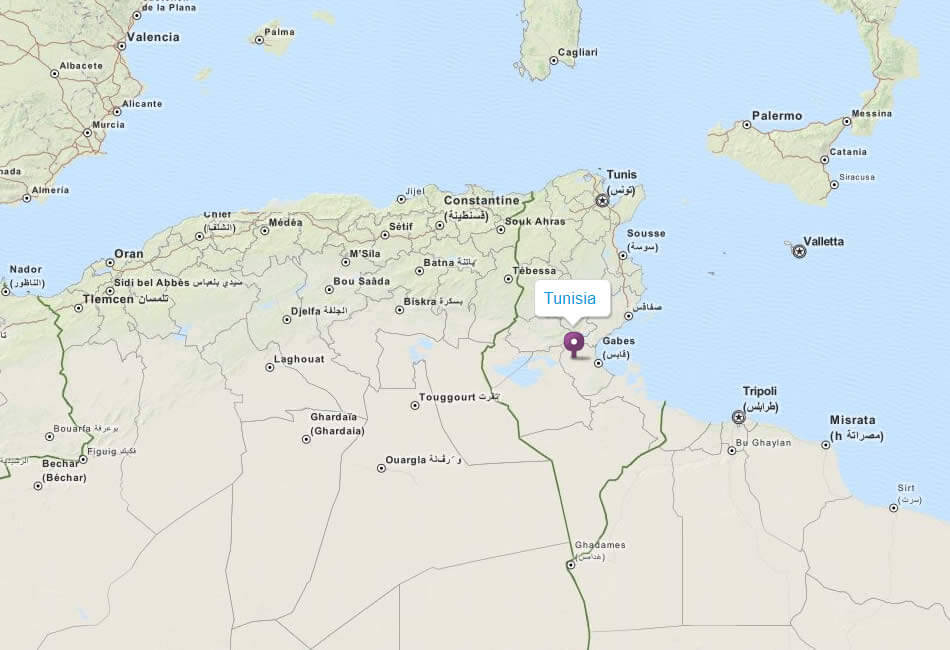 physical tunisia map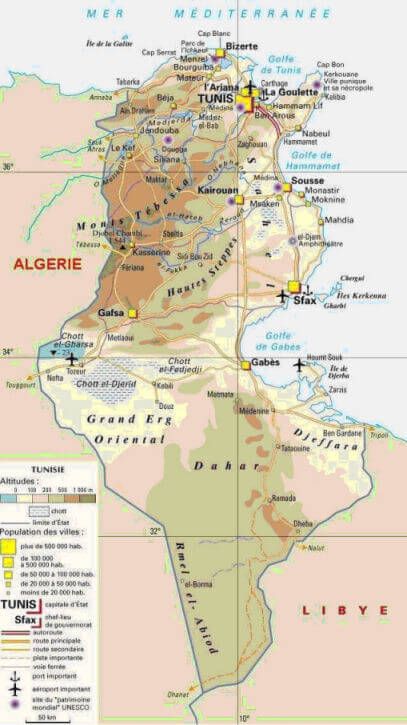 political map of tunisia
tunisia map africa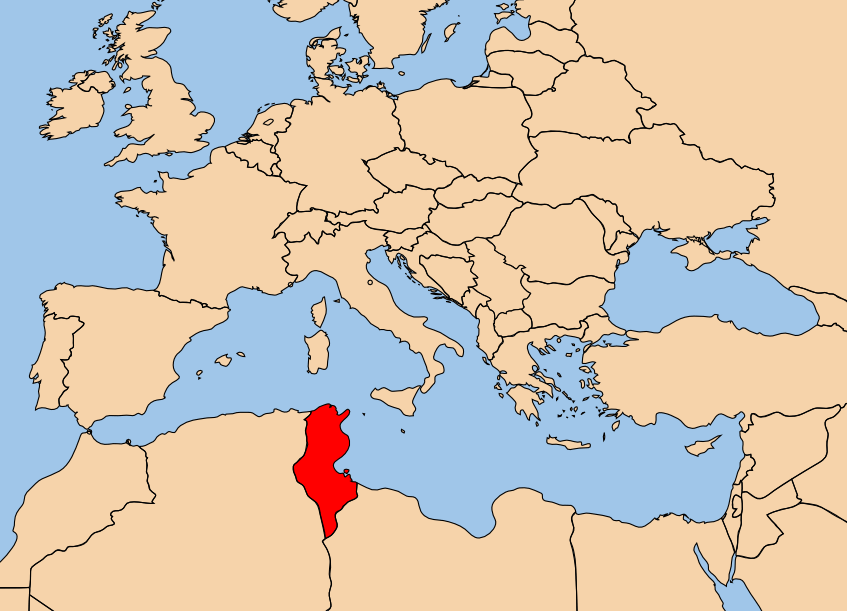 tunisia map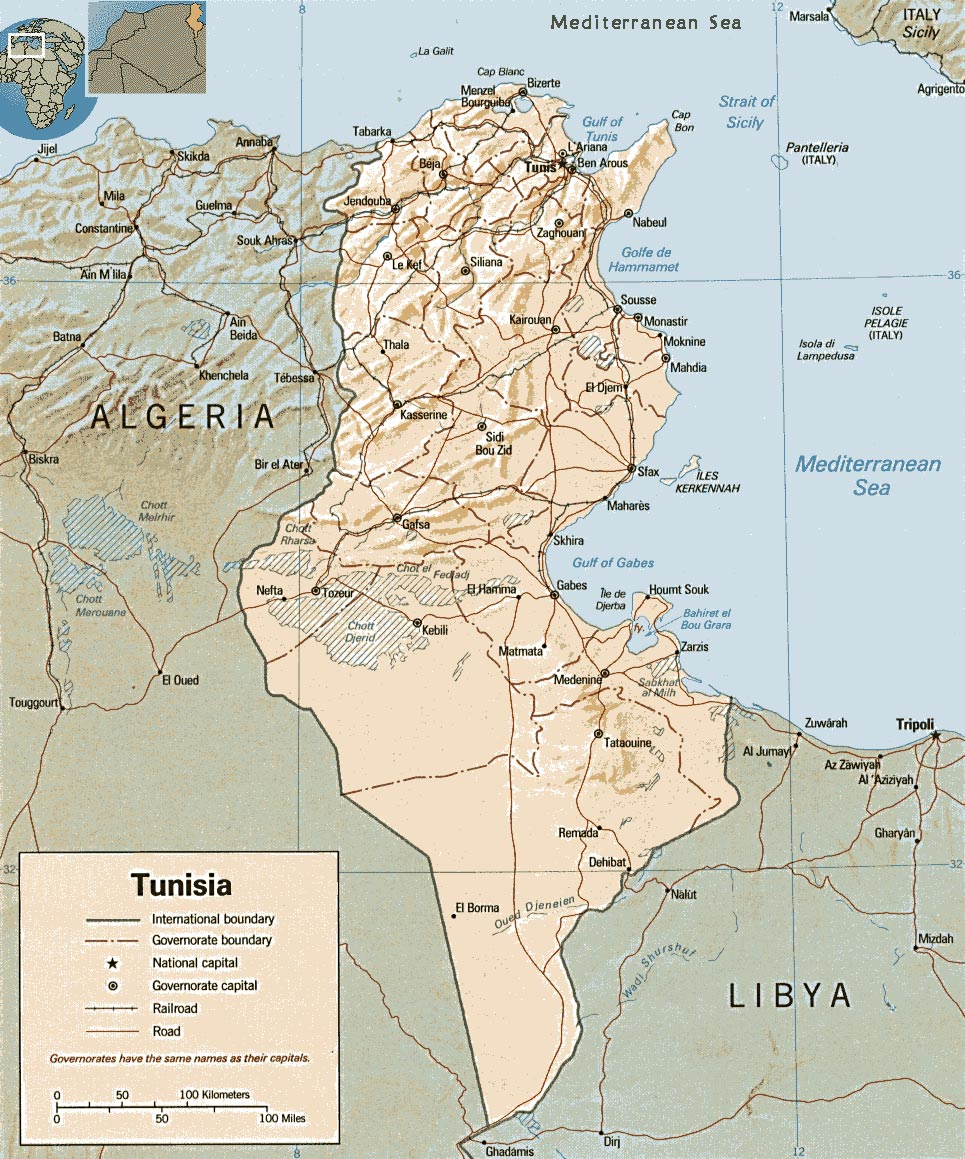 tunisia map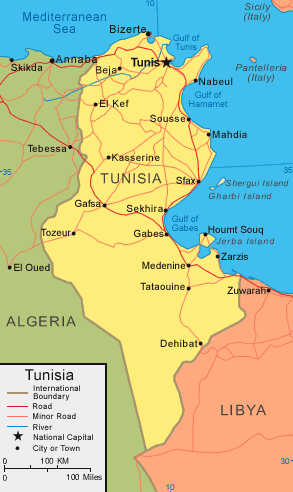 tunisia map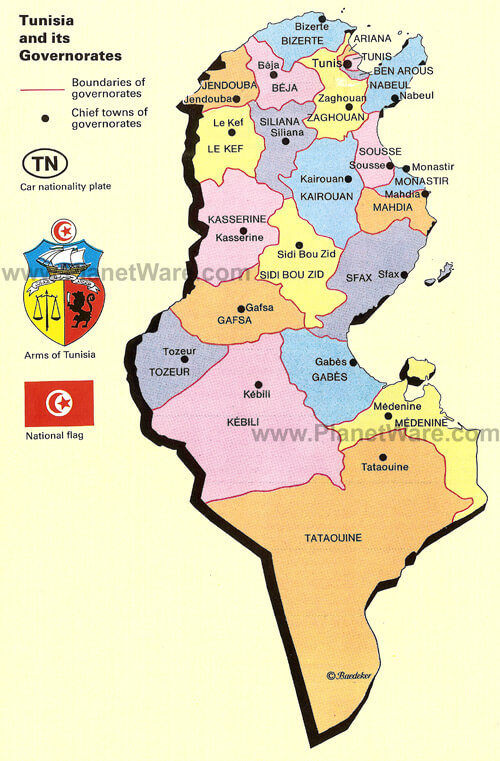 tunisia political map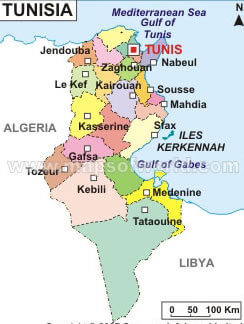 tunisia relief map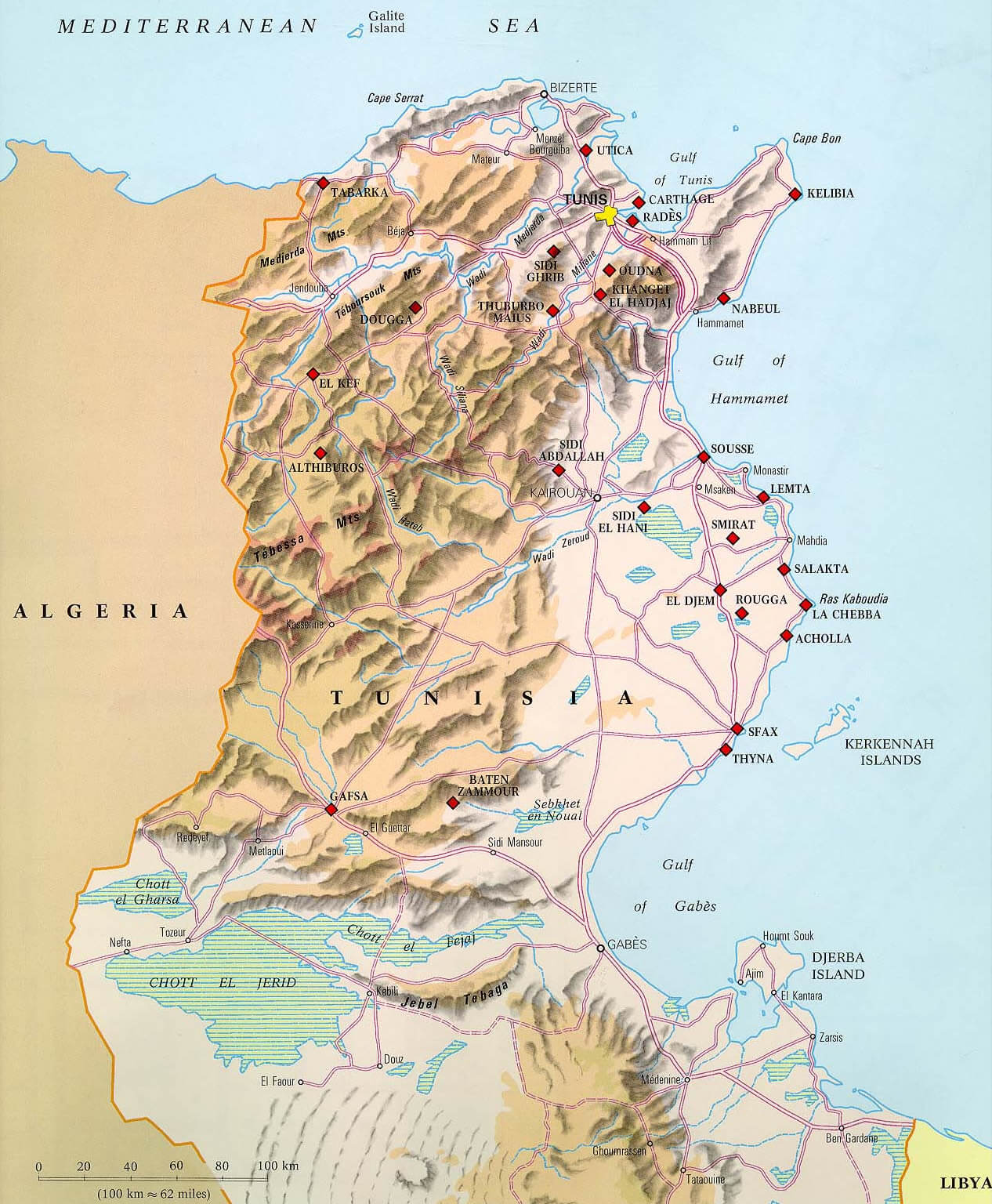 tunisia satellite map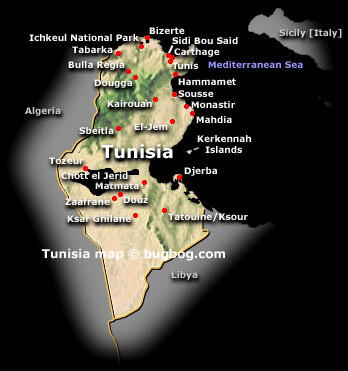 tunisia map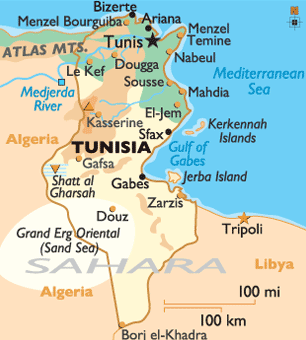 tunisia map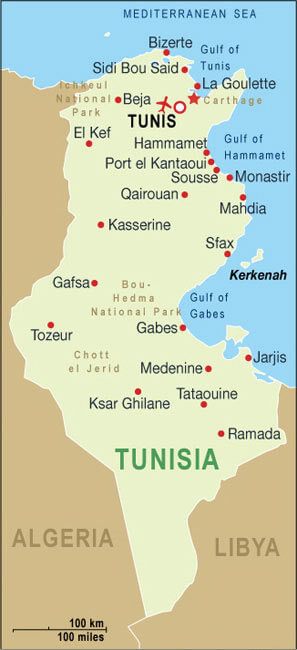 tunisia map africa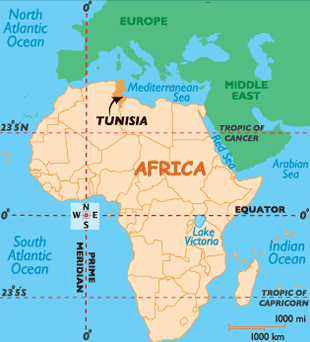 tunisia political map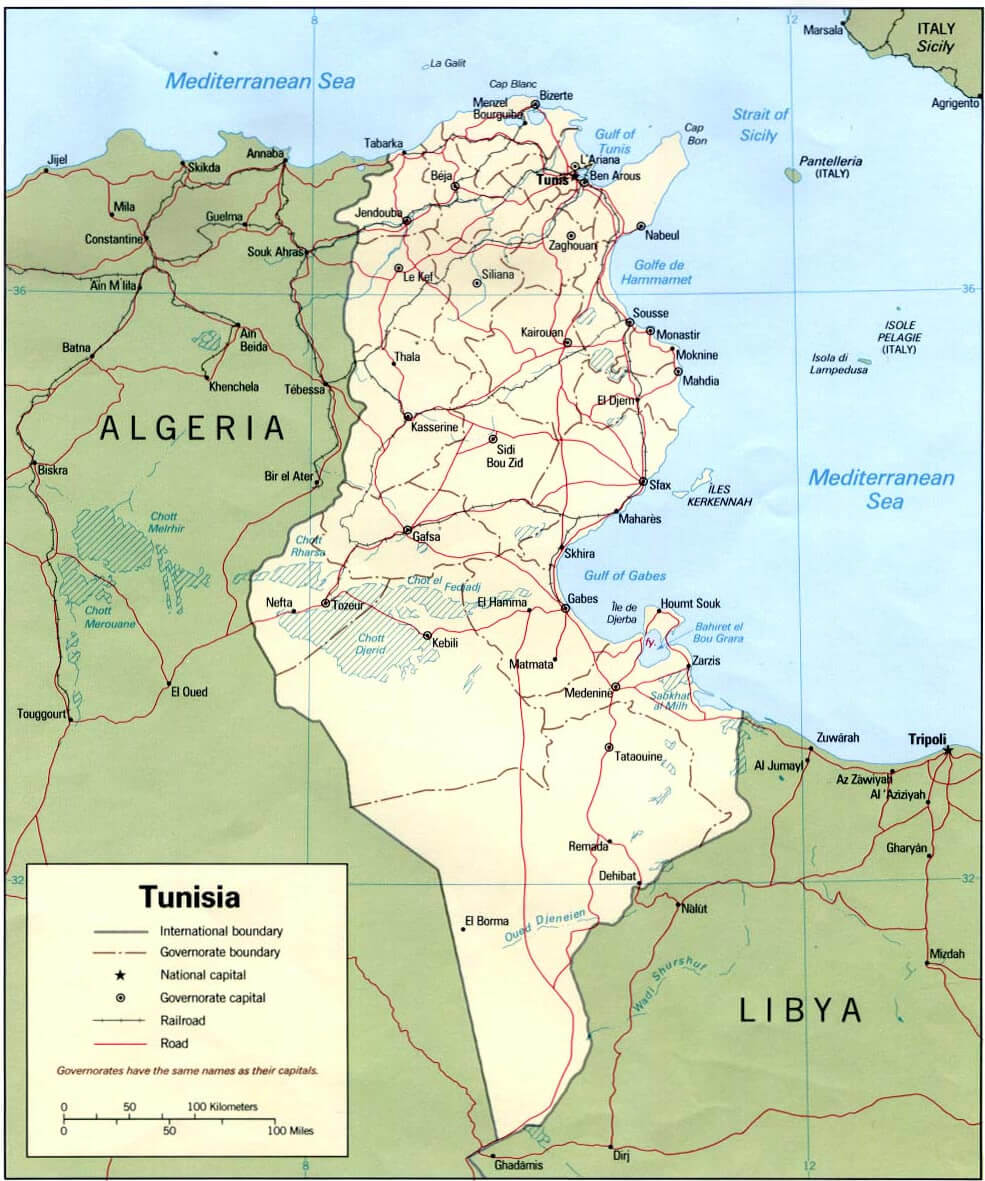 Tunisia Earth Map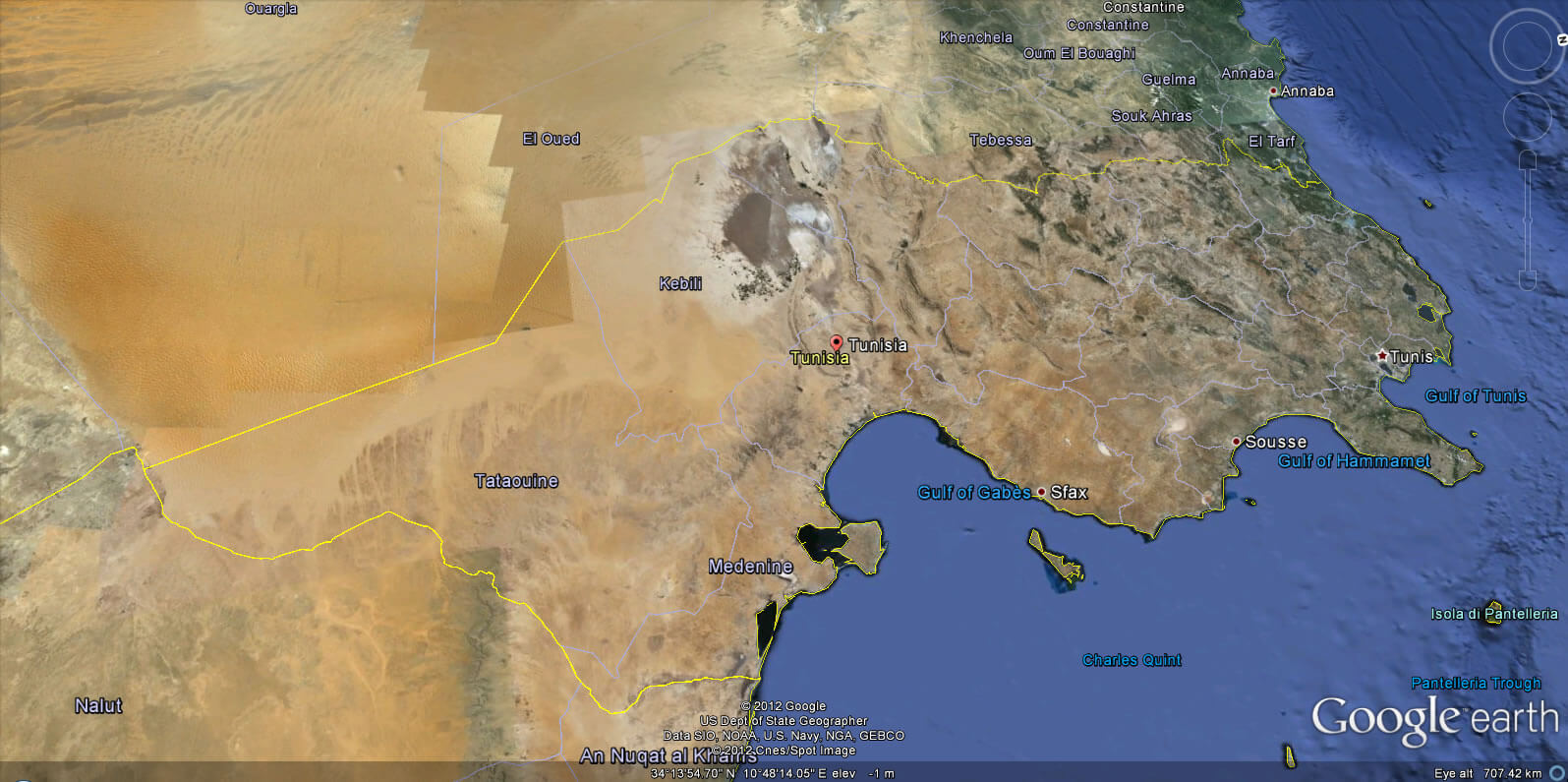 Author:
Arif Cagrici