Discover Doha and City Travel Guide on WorldGuide Youtube Channel
Please subscribe on "World Guide" channnel on Youtube at
youtube.com/c/WorldGuide
The city was founded in 1821 by an Al-Thani Sheikh named Mohammed bin Thani and its current inhabitants are primarily made up of expatriates from all around the world, with a small percentage being Qatari nationals. Other notable cities within Qatar include Umm Salal Mohamed and Al Khor.
The city has been developing rapidly since the discovery of oil in 1939, and it now serves as both an important transportation hub for countries throughout eastern Africa and western Asia, as well as an economic center for trade negotiations between these countries.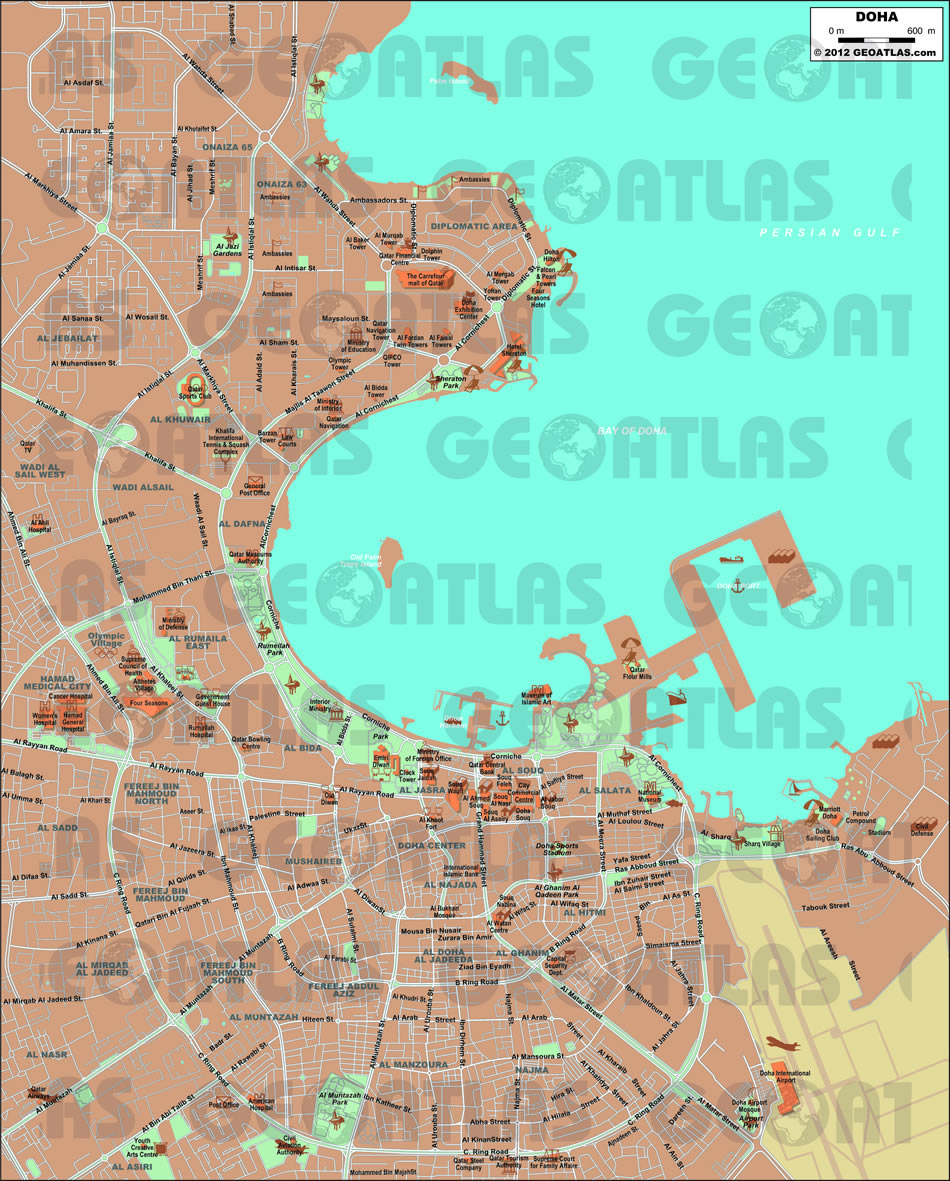 Doha is located in the eastern part of Qatar, on the Arabian Gulf coast. It is the capital and largest city in the country.
The city has an area of about 2,5 square kilometers.
The economy in Doha: Why Qatar is so rich country?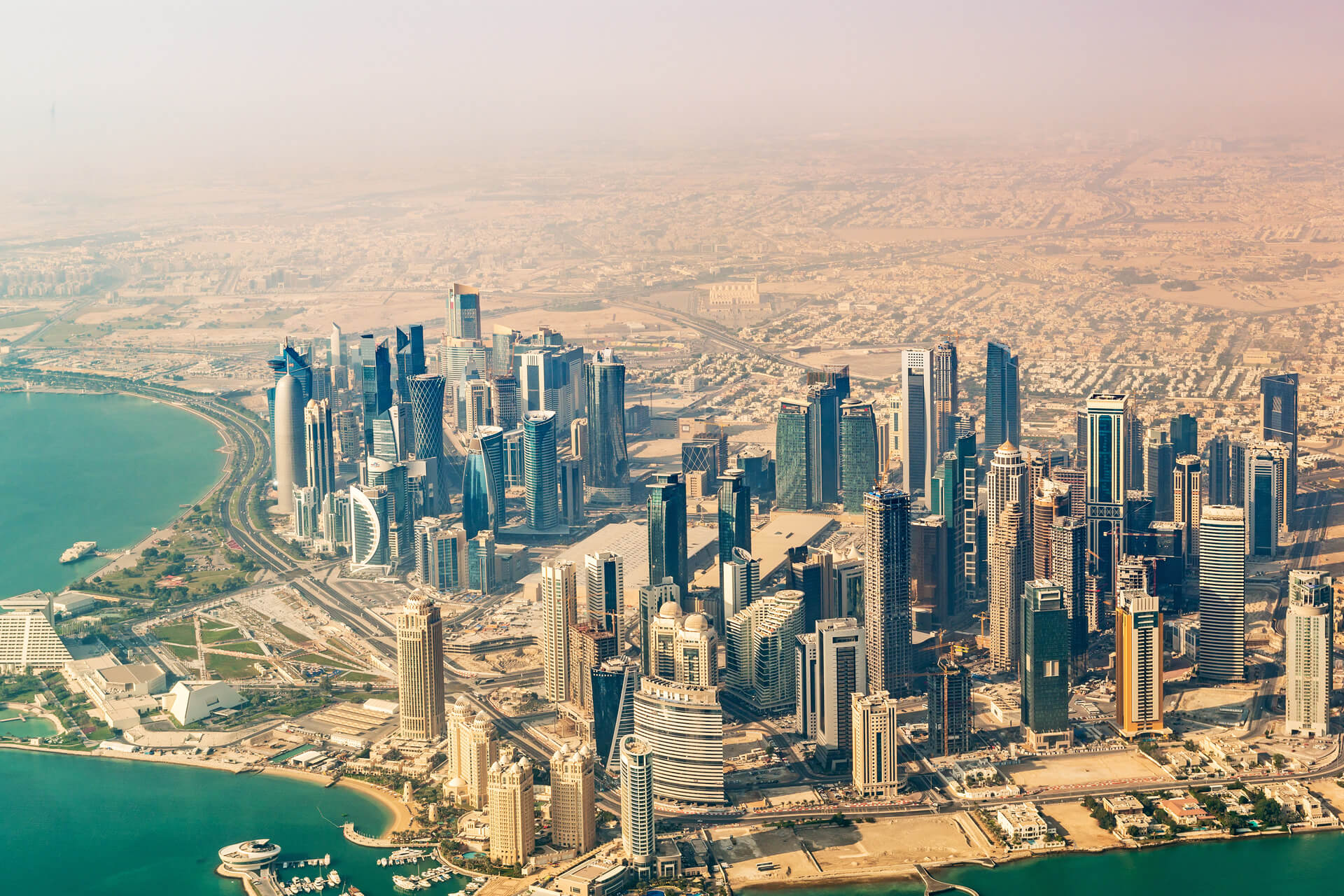 The Qatari economy is based on oil and natural gas, but it's also diversified. Qatar has the highest per capita income in the world, thanks to its abundant natural resources. It exports liquefied natural gas (LNG), making it the world's largest exporter of LNG. LNG is an energy source that is used for cooking, heating, and lighting homes around the world.
What is the population of Doha 2022? - Demographics and Religion
Doha is a diverse city with a population of 1.7 million people. It's home to the majority of Qatar's population. The city's population is made up mostly of expatriates from around the world and Arabs from other Middle Eastern countries, such as Egypt, Iraq, and Jordan.
Religion
Islam is the official religion of Qatar. There are many mosques in Doha, including the Grand Mosque, which is located in the center of town and is the largest mosque in Doha. It can be found on Omar Bin Khattab Street near Al Luqta Street and it was built in 1978 by Sheikh Hamad bin Khalifa Al Thani, who was then the emir or ruler of Qatar until 2013. The Grand Mosque's minaret reaches a height of 60 meters (200 feet).
The Grand Mosque has two prayer halls: one for men only and one for women only which can accommodate up to 4,000 worshippers each at once. The mosque also has a library with over 50 thousand books on Islamic theology as well as Arabic calligraphy from around the world.
Languages: How many languages are spoken in Doha?
Arabic and English are the official languages of Qatar. Arabic is the language most commonly spoken in Qatar, but English is also common as it is used for business and education. French, Urdu, and Hindi are also spoken in this country.
What is the History of Doha?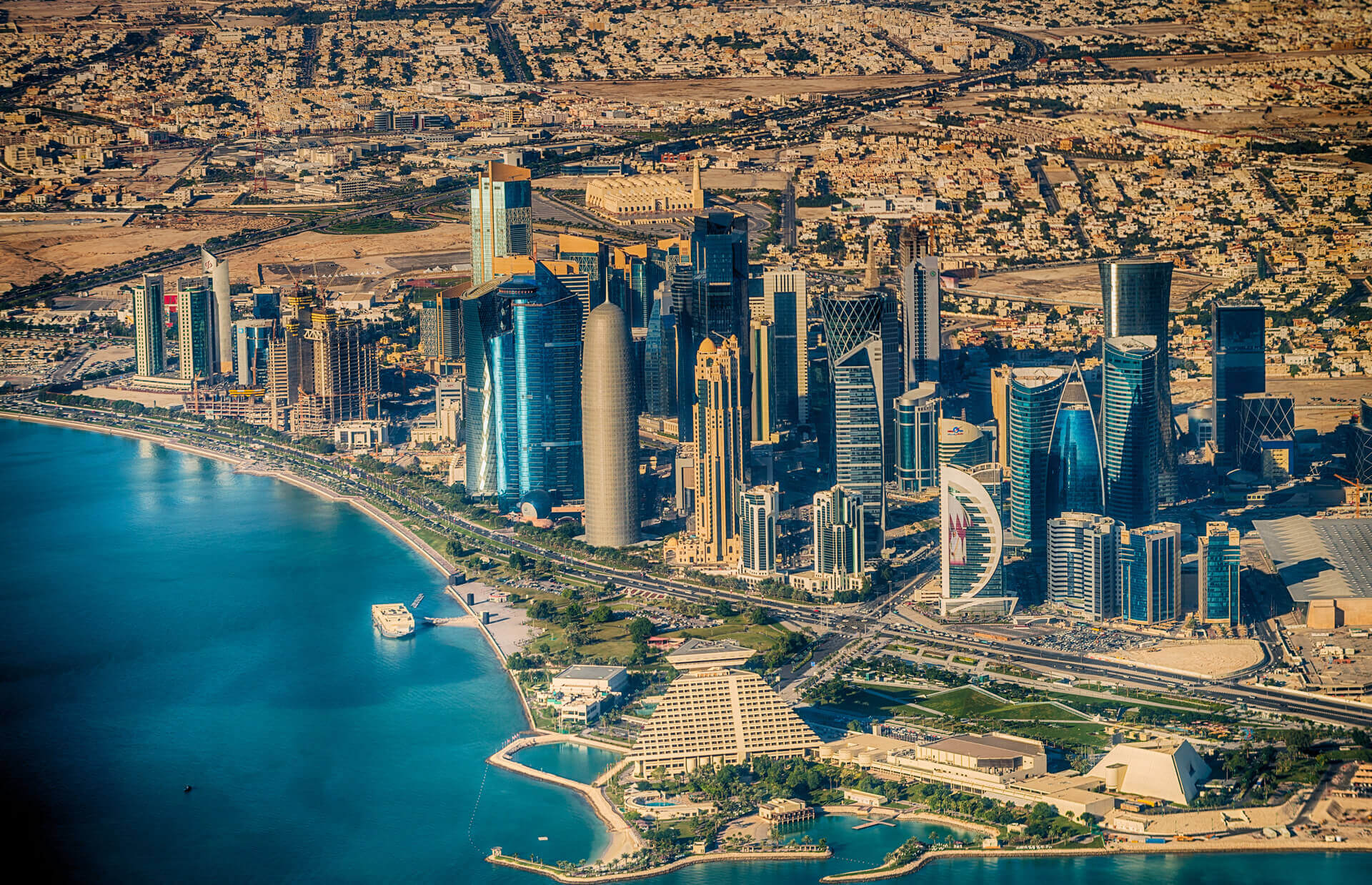 Qatar has been occupied since at least 5200 BC. As one of the oldest cities in the Middle East region, there are many historical sites to visit within Doha itself or nearby. The Al-Khalifa Palace is located just outside of town and features exhibits that tell you more about Qatari culture and history; you can also pay a small fee for entry into parts of this historic building!
The city has been in existence since 1825 when Mohammed bin Thani moved there from Al Bidda. In 1878, it was formally declared as the country's capital when Qatar was recognized as an independent state by Great Britain and France, who both signed treaties with the ruling family at this time.
What is transportation like in Doha and Is there public transport in Doha?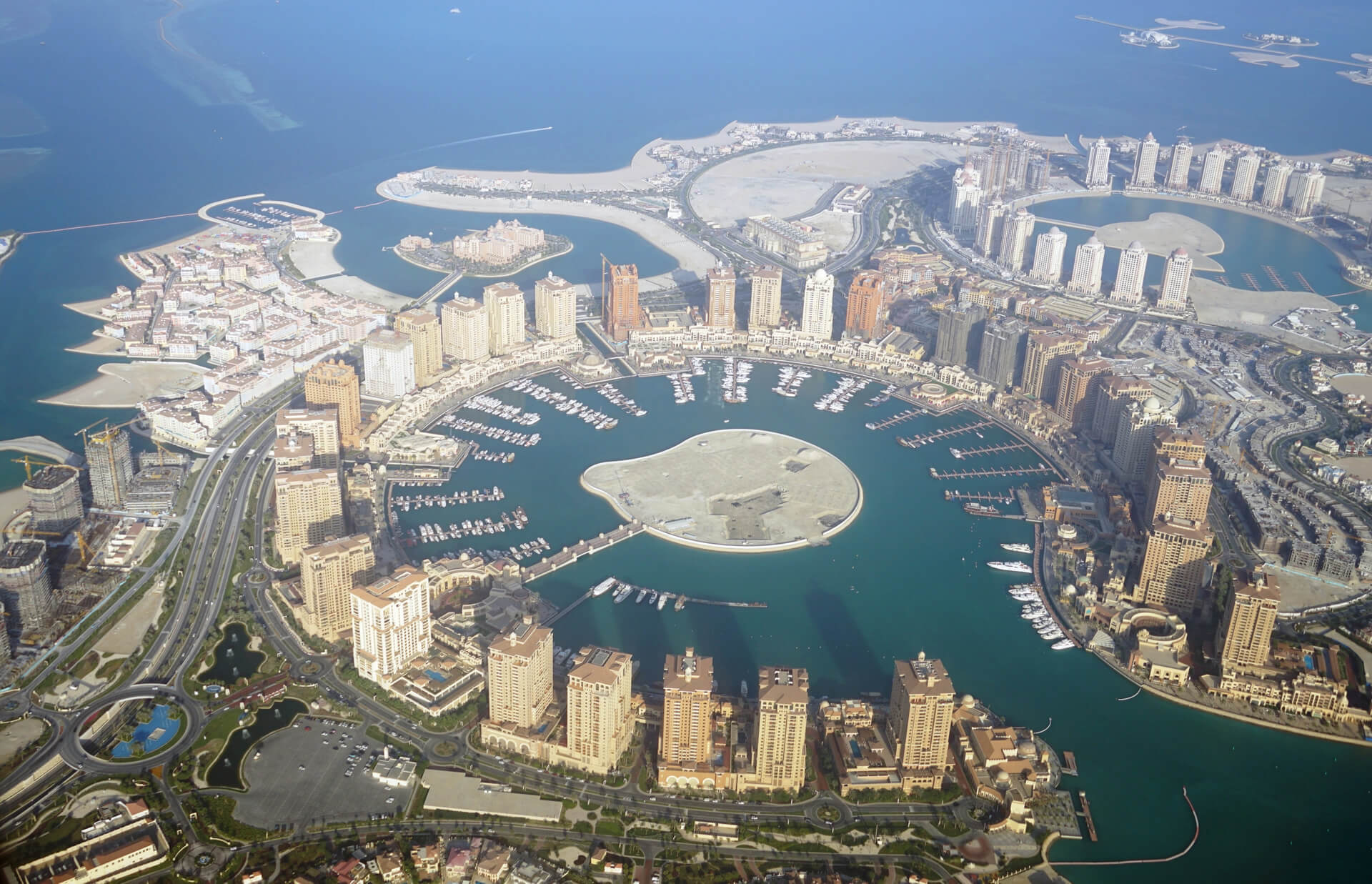 Doha Metro is one of the newest forms of public transportation available in Qatar. The Metro's plan comprises 4 lines (Red, Green, Gold, and Blue) covering around 300 km and 100 stations. All passengers need to buy a travel card to use the Doha Metro.
Doha is a major transportation hub in the region, with Doha International Airport being the largest airport in Qatar. The city also has a well-developed road network connecting it with other cities and towns across the country.
The first metro system in Qatar was opened on September 28, 2009, and is known as the Red Line (Line 1) of the Doha Metro. This line runs from Al Wakrah to Mangaf via Education City, although its initial scope was not completed before its opening date due to financial constraints faced by the government at that time. In February 2016, an extension from Education City station towards Rumailah opened for revenue service ahead of Expo 2020. A second extension will open later this year which will add three more stations increasing journey times by up to 10 minutes between each stop along this section; however these extensions won't be fully completed until 2021 when a further two lines are scheduled for opening - Line 2 linking West Bay Lagoon Park with Madinat Khalifa via Al Thumama Stadium; while Line 3 connects Al Khor City Centre with North Corniche via Barwa City Mall.
There are two airports in Doha: Hamad International Airport, which is the largest airport in the Middle East and Qatar's only international airport; and Al Bidda International Airport serving as an alternative site for domestic flights.
Both terminals handle both domestic and international flights, but Hamad International Airport is mainly used for long-haul destinations. Both airports have over 80 airlines that fly to Doha.
Politics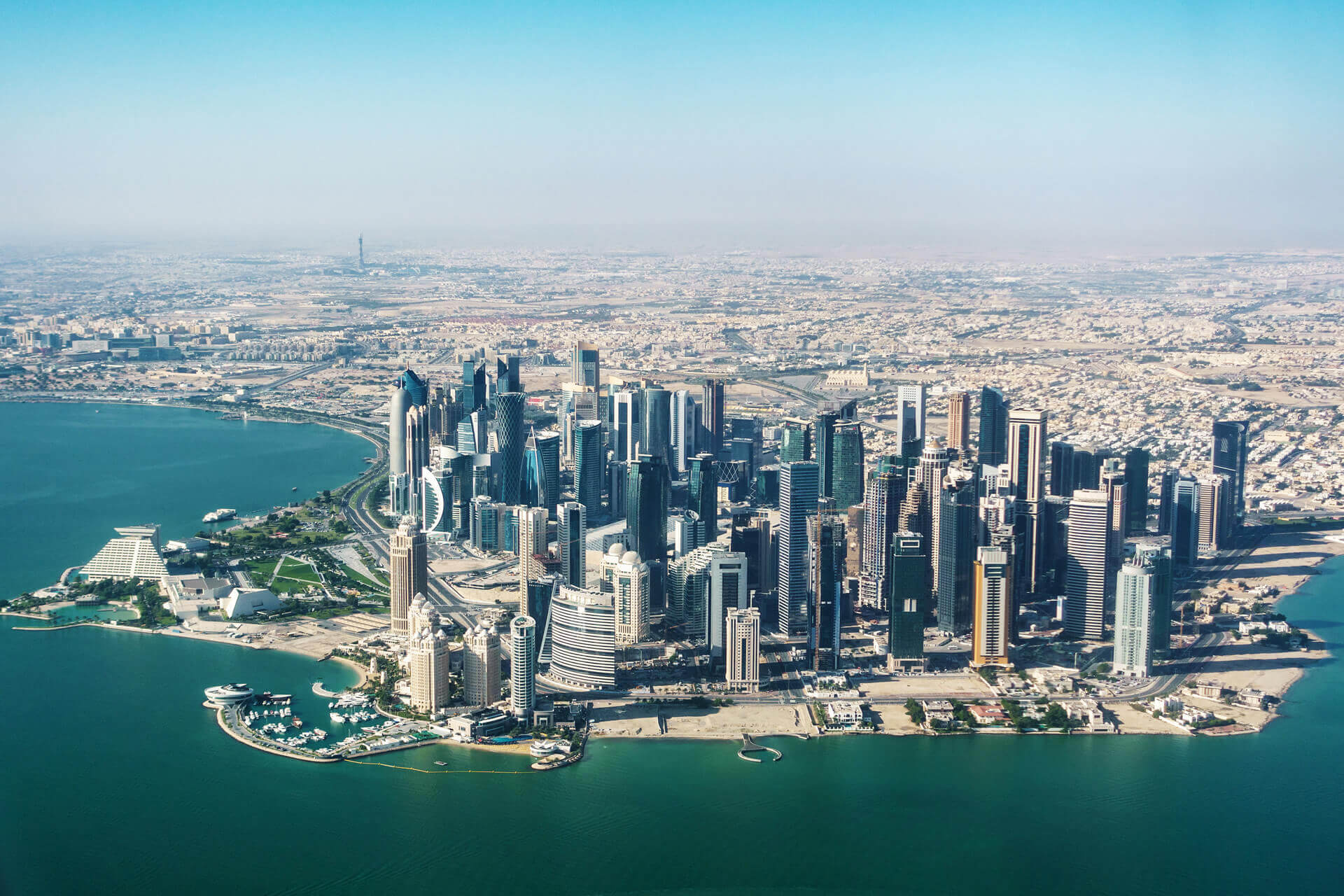 Qatar is a monarchy, ruled by the emir. The Emir is the head of state and has absolute power. He appoints the prime minister and cabinet.
The emir also rules Qatar through an advisory council that advises him on matters related to government and social issues.
Education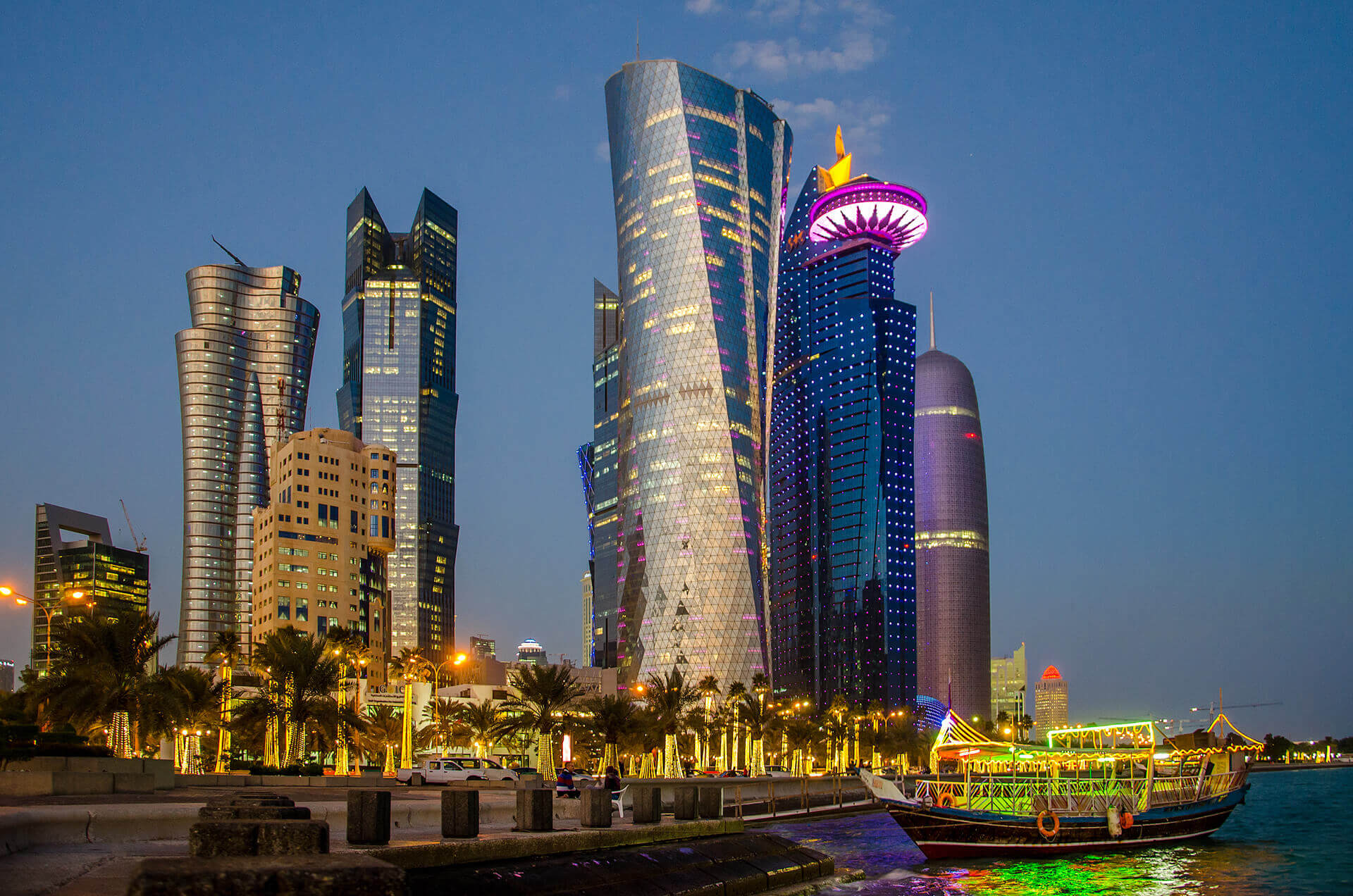 Education is free in Qatar, and the country's universities offer both undergraduate and postgraduate degrees. Qatar University is the largest university in Doha; it has four main campuses: Education City, Al-Khor, Mesaieed, and Al-Shahaniya. There are also a number of branch campuses of US universities such as Cornell University and Texas A&M University.
Qatar Foundation is a non-profit organization that has partnered with the government to establish schools and colleges across the country. It runs several schools including Qatar Academy (a K–12 school), Qatar Airways Flight Attendant Academy (for training flight attendants), and Hamad School for higher education studies amongst others.
Sports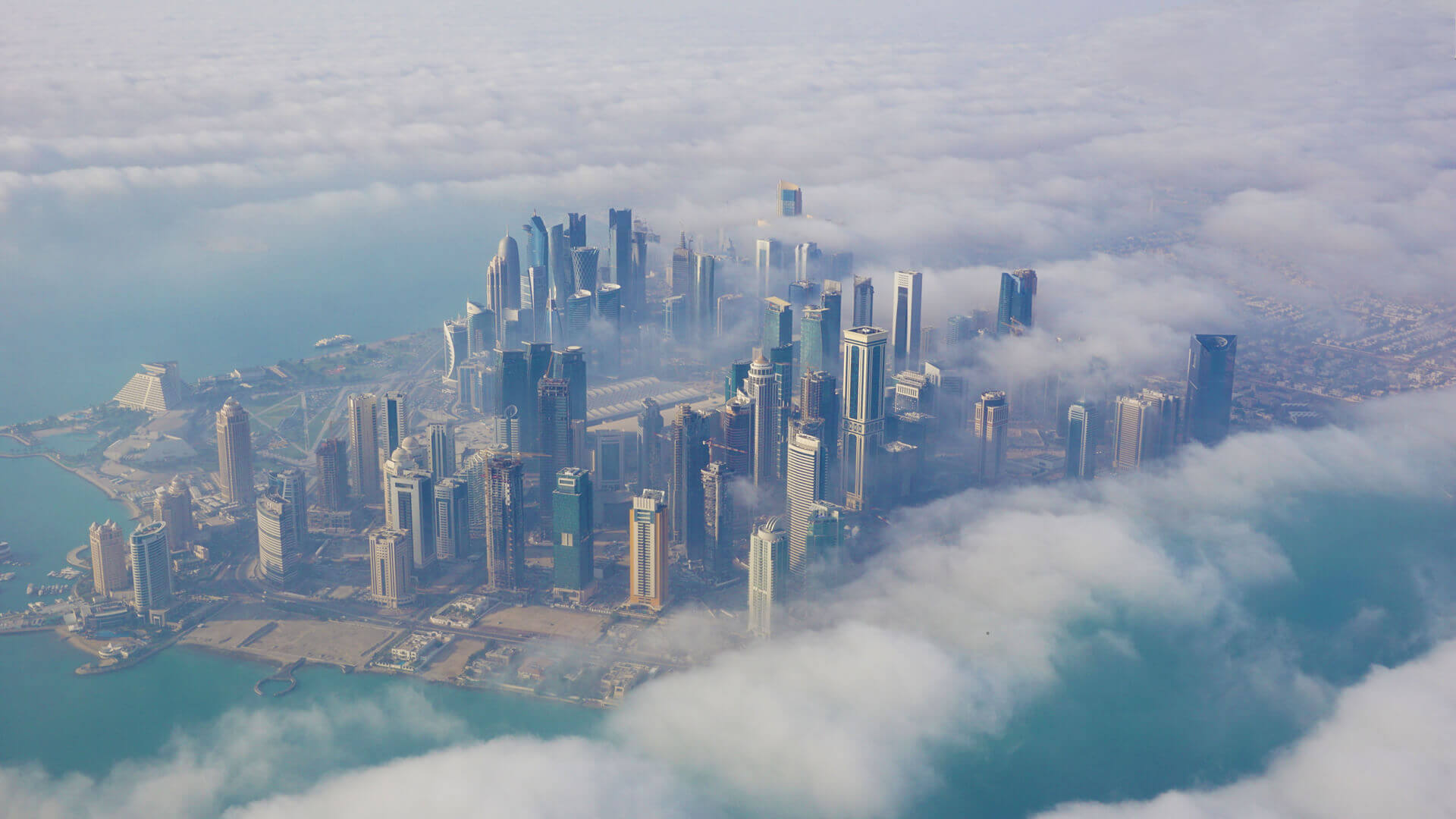 Qatar is home to a strong sporting culture. The country has hosted the 2022 FIFA World Cup, and its national football team has won the Asian Cup three times. It's also home to Al Sadd, one of Asia's most successful clubs—and even more importantly, a team whose players are known for their philanthropy in the community.
You don't have to be an athlete or fan of sports to enjoy yourself in Doha. It's easy enough just to pay attention when passing by a soccer field or watching from your hotel window as someone practices archery or jogs on the beach early in the morning.
Points of interest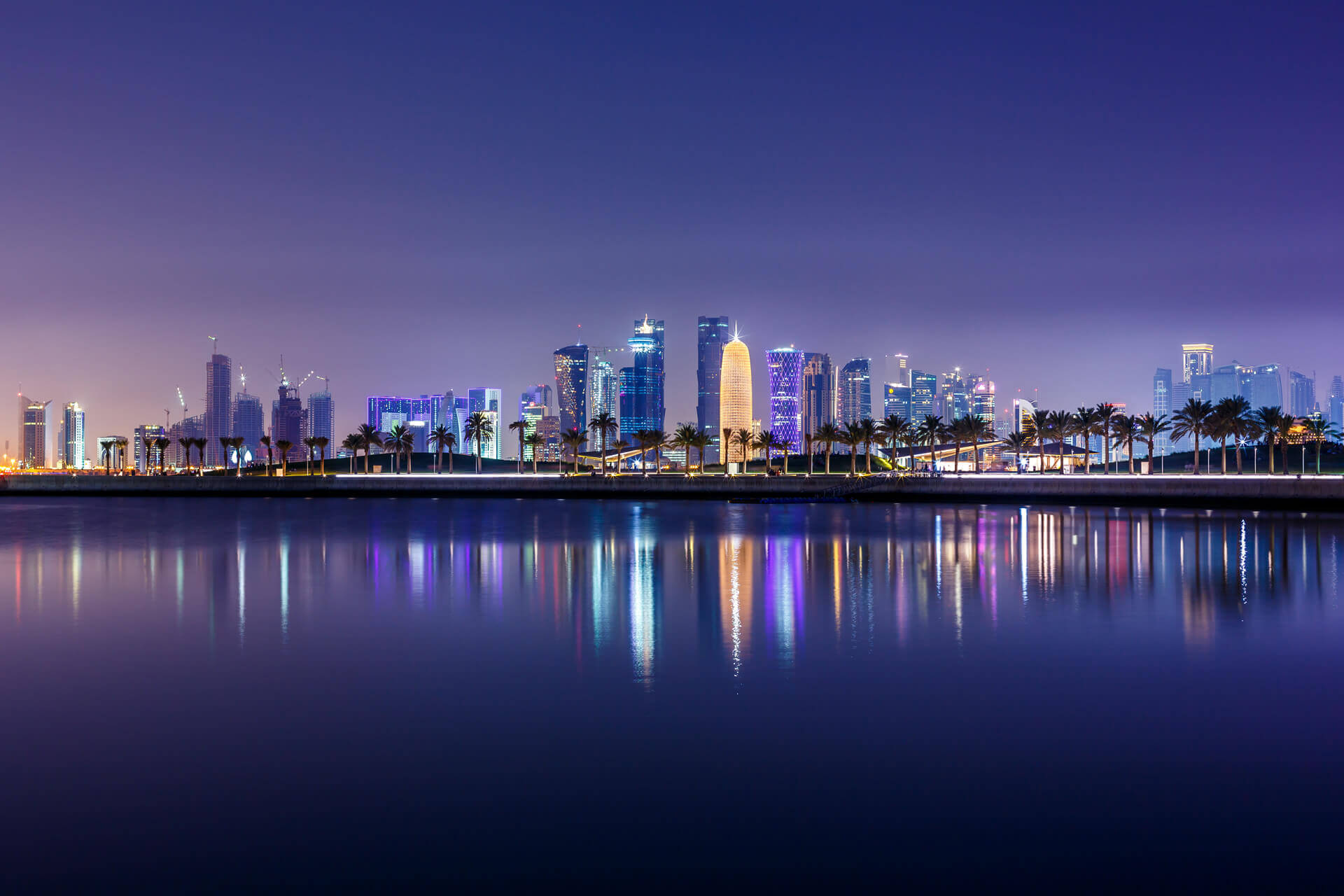 The Jumeirah Mosque is one of the most prominent religious landmarks in Doha, Qatar. It is located on the coast at Al Corniche Road.
The Doha Corniche is a waterfront promenade along the south side of Doha Bay in Qatar. The main part begins at Souq Waqif and runs for 2 kilometers (1.2 miles) until reaching Al-Sailiya Street near Bin Omran Fort, where it turns into Al Corniche Road (Route 36).
Al Rayyan Stadium - This venue hosts football matches and other sports events such as basketball, volleyball, and handball games as well as concerts by both local and international performers. Located just outside the central Doha City Center area with easy access by car or public transport (bus).
Qatar National Museum - Features collections from prehistory through to Islamic art and architecture with displays including pottery shards from various periods including Neolithic Stone Age communities dating back 10 thousand years ago; Bronze Age burial mounds dating back 4000 years ago; pottery jars discovered excavations did between 1961 – 1963 that are believed to be part of an ancient trading route linking Mesopotamia & Syria/Iraq region with India & China regions via Persia (Iran today).
Doha serves as a hub for the country and is home to the majority of Qatar's population.
Doha is the capital of Qatar and serves as a hub for the country. It's also home to the majority of Qatar's population, so if you're planning on visiting multiple cities or towns in Qatar, Doha will likely be one of them.
Culture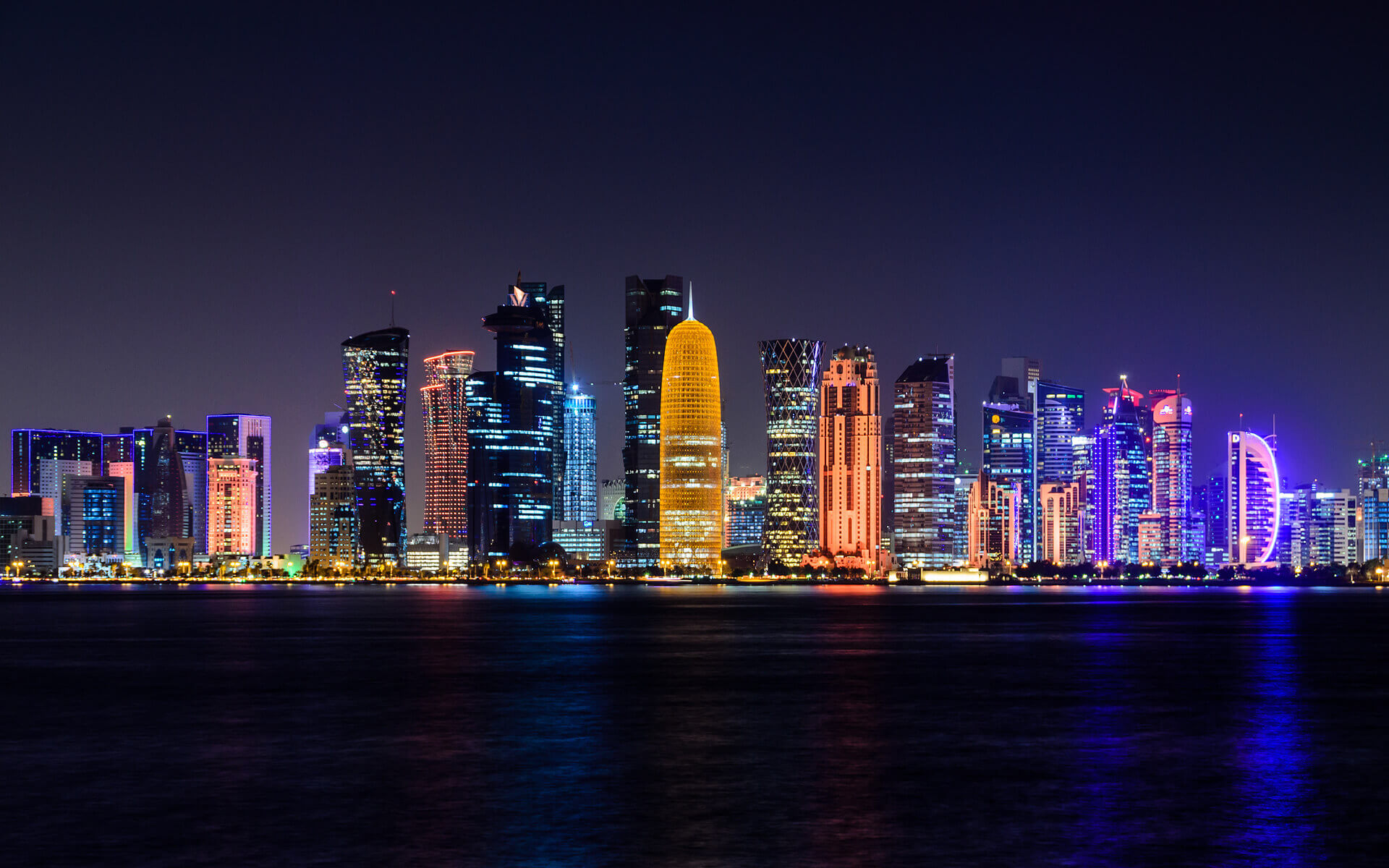 Doha is the cultural capital of Qatar and is home to the Museum of Islamic Art (MIA). MIA is one of the world's most renowned museums with its collection including over 20,000 unique objects from across 1,400 years.
Also worth exploring is the Katara Cultural Village which includes a number of museums and galleries such as Al Riwaq Biennial Space, Gallery Motto, and Mathaf: Arab Museum of Modern Art. There's also a large aquarium at Souq Waqif that offers more than 40 different species on display including sharks, stingrays, turtles, and piranhas.
If you love film then this city has plenty for you too! It has one cinema per 674 people so if you fancy catching a movie there's no shortage of options!
Sport
Sport is a major part of life in Qatar. The country hosted the FIFA World Cup in 2022, and it has been confirmed that the 2022 Asian Games will take place in Doha as well. Qatar also hosts important tournaments such as the Qatar Open tennis tournament and Doha International Horse Show.
The Qatar Open is an ATP 250 event held annually since 2005 on outdoor hard courts at the Khalifa International Tennis Complex, which has a capacity of 15,000 seats. The tournament began as an ATP Tour 250 event for men only but became a WTA Tour Premier Mandatory event from 2014 onwards with both male and female players competing together.
Doha International Horse Show
Museum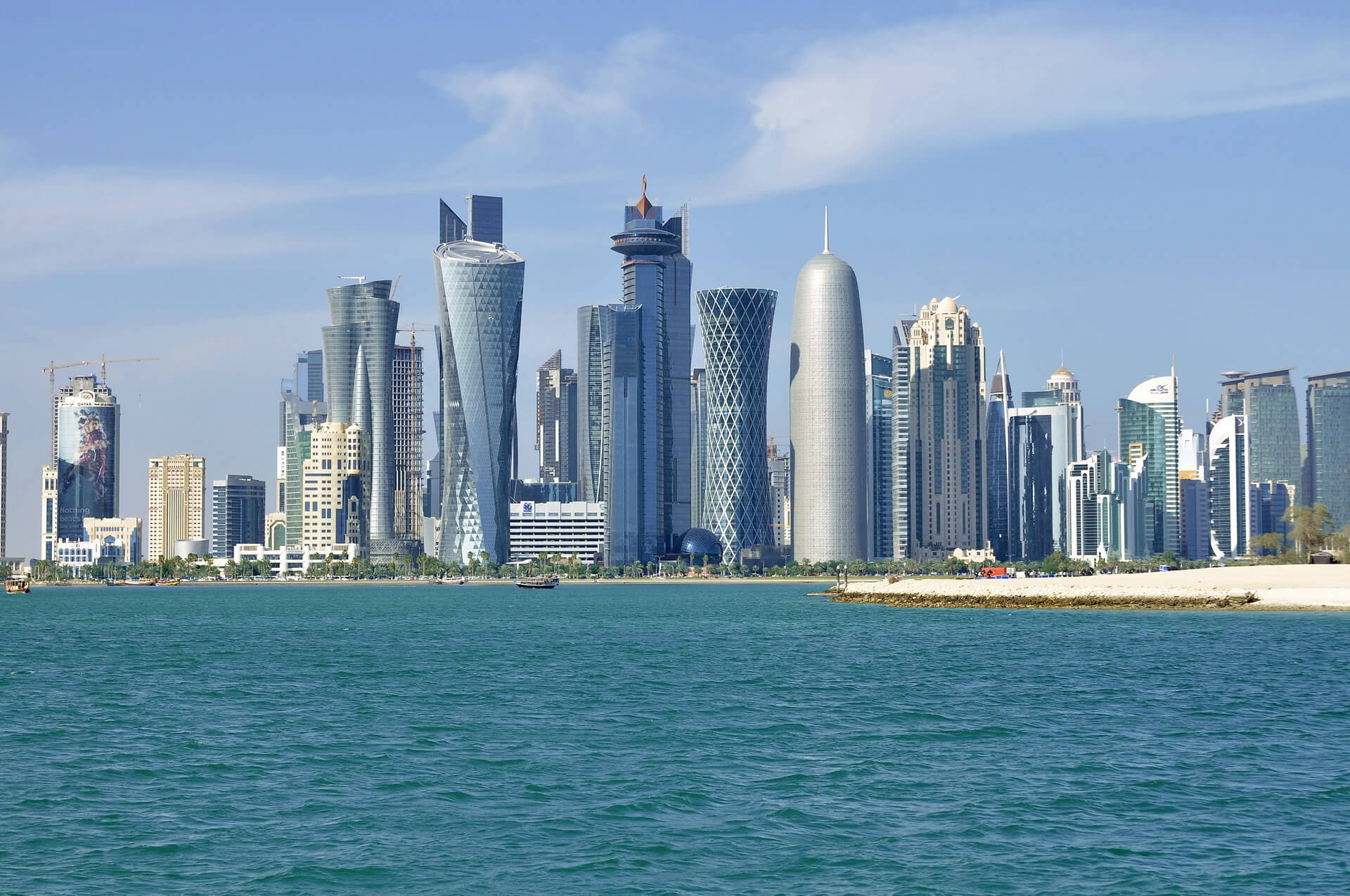 Doha has many museums, including the Museum of Islamic Art (MoIA), which is the first museum dedicated to Islamic art in Qatar. Opened in 2008 with a collection of more than 2,500 pieces from across the centuries, it offers visitors an opportunity to see objects from all over Asia and Africa. Other notable museums include:
The Souq Waqif Heritage Project showcases traditional Qatari architecture with its mud buildings and wind towers. The project also includes interactive exhibits that help visitors learn about daily life in Doha's souqs during the 19th century.
The Maritime Museum of Qatar commemorates maritime history through displays that explore seafaring traditions like pearl diving and fisheries management since ancient times. Visitors can also learn about other aspects of life on board ships such as cooking, cleaning, navigation, and entertainment through multimedia presentations at this award-winning institution.
Media
Doha is home to several media outlets, including Al Jazeera Media Network, which is headquartered in Doha. The Qatar News Agency (QNA) is the official state news agency of Qatar and it provides news coverage in Arabic and English. Doha also has a number of newspapers, including The Peninsula, Al Sharq, and Al Arab.
Events
Doha has been hosting a number of events, including the 2006 Asian Games, the 2006 Asian Indoor Games, the 2010 World Cup, and the 2011 Pan Arab Games.
Doha is also scheduled to host both the 2022 FIFA World Cup final match and the 2021 IAAF World Athletics Championships.
Cuisine
Doha is known for its cuisine, which is a mix of Indian, Pakistani, and Arabic. A popular dish is kababs, meat cooked on skewers. Dhow (Arabic for "boat") refers to the style of cooking in which food is cooked in clay pots. Popular dishes include fish and rice or couscous with chicken; some restaurants offer these dishes as take-out meals that can be eaten at home for lunch or dinner.
Doha's street food scene has been gaining popularity over the last few years—and it's easy to see why! Street food here includes shawarma (a sandwich made by putting meat on a spit and then cutting it off), falafel (fried chickpea balls), and hummus (mashed chickpeas mixed with olive oil).
Health
The healthcare system in Doha is modern and world-class, with some of the best hospitals and clinics in the region. The Hamad Medical Corporation (HMC) is just one example of a world-class healthcare provider in Doha. HMC employs more than 14,000 people and has over 1,800 beds across its hospitals, making it Qatar's largest private sector employer.
The quality of life in Qatar generally speaking is high, which means residents can live comfortably no matter what their financial situation or personal tastes may be.
Notable People: What are the Most Famous People from Doha?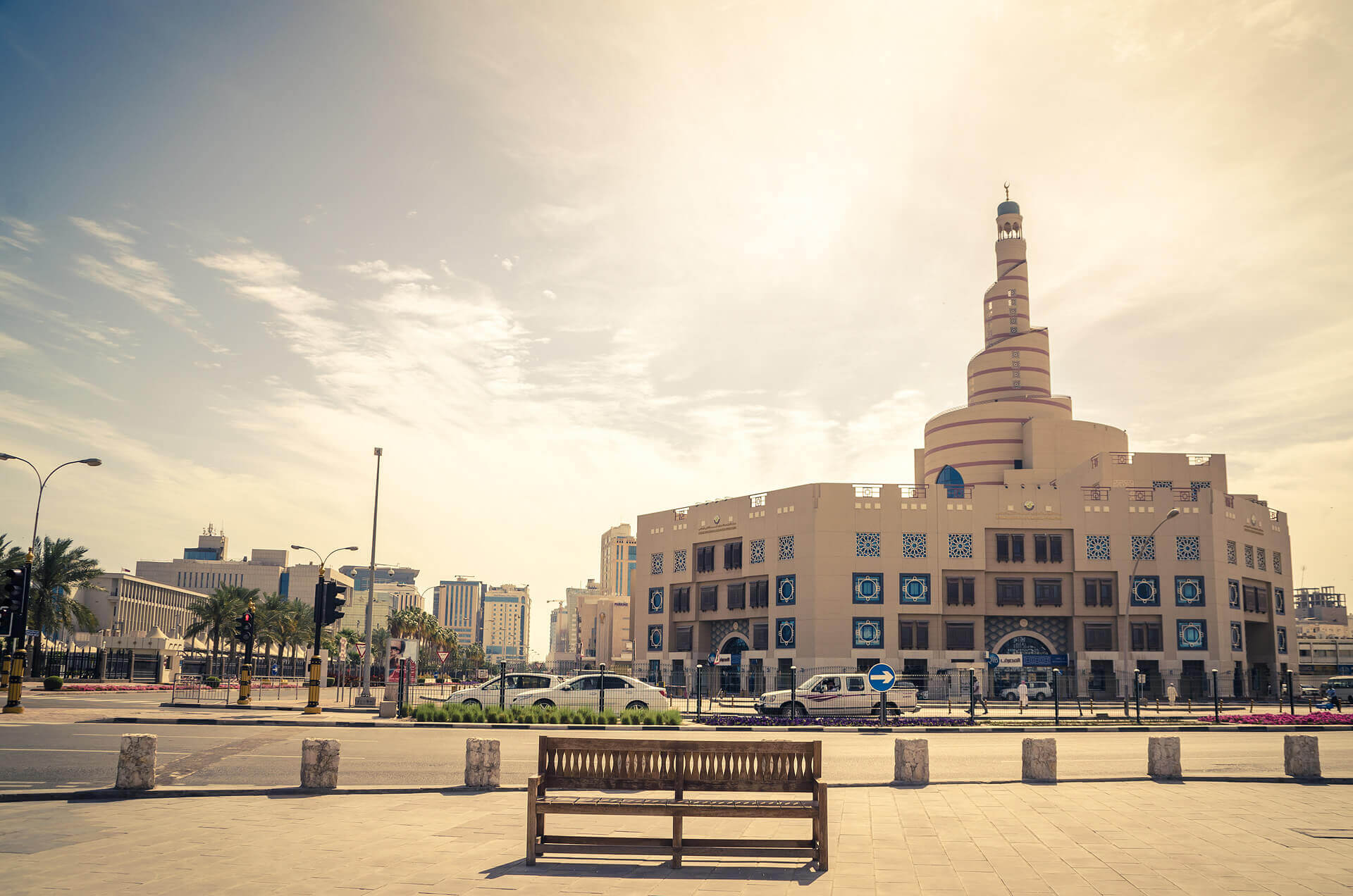 Sheikh Hamad bin Khalifa Al Thani (ruler of Qatar, 1995-2013)
Sheikh Tamim bin Hamad Al Thani (current Qatari ruler)
Sheikh Abdullah bin Khalifa Al Thani (Qatari prime minister, 1992-2013)
Sheikh Jassim bin Hamad Al Thani (Qatari minister of foreign affairs, 1977-2015)
Sheikh Ali bin Khalifa Al Thani (former Qatari deputy prime minister and education minister; nephew of Hamad ibn Abd al-Aziz al-Thani)
Conclusion
Doha is a city rich in history and culture. While the city was initially founded as a fishing village, today it's a thriving metropolis with many attractions for tourists to enjoy. If you're looking for something new and exciting, Doha is definitely worth exploring!
Please view more Qatar Cities Aerial Views, Map and Photos
A Collection of Qatar Maps
Qatar Free Printable Map
Where is Located Qatar in the World
Learn More Qatar's Geography, History, Economy, Demographics and Politics
Sheikh Muhammad Ibn Abdul Wahhab Mosque in Doha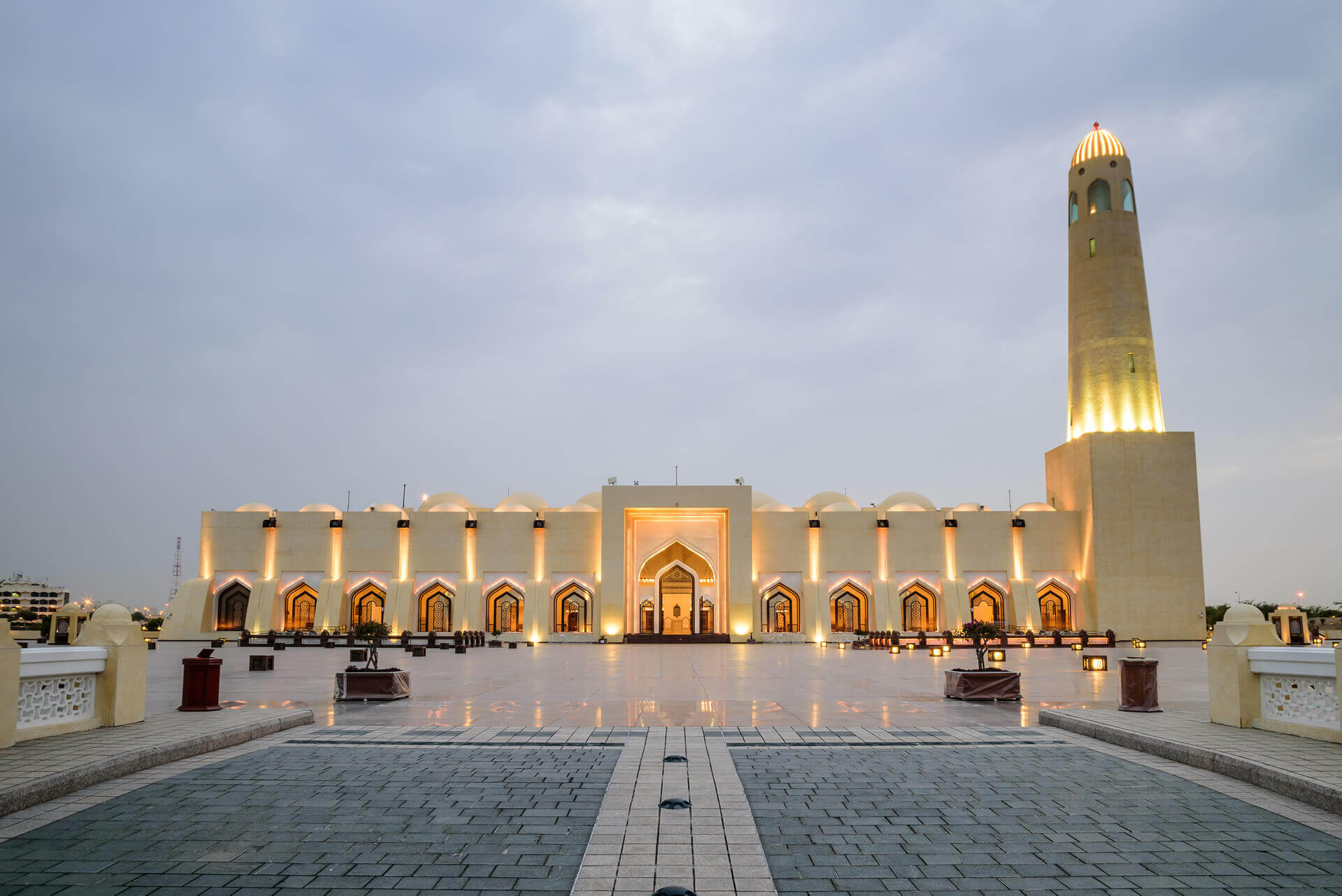 The skyline of Doha city center after sunset in Qatar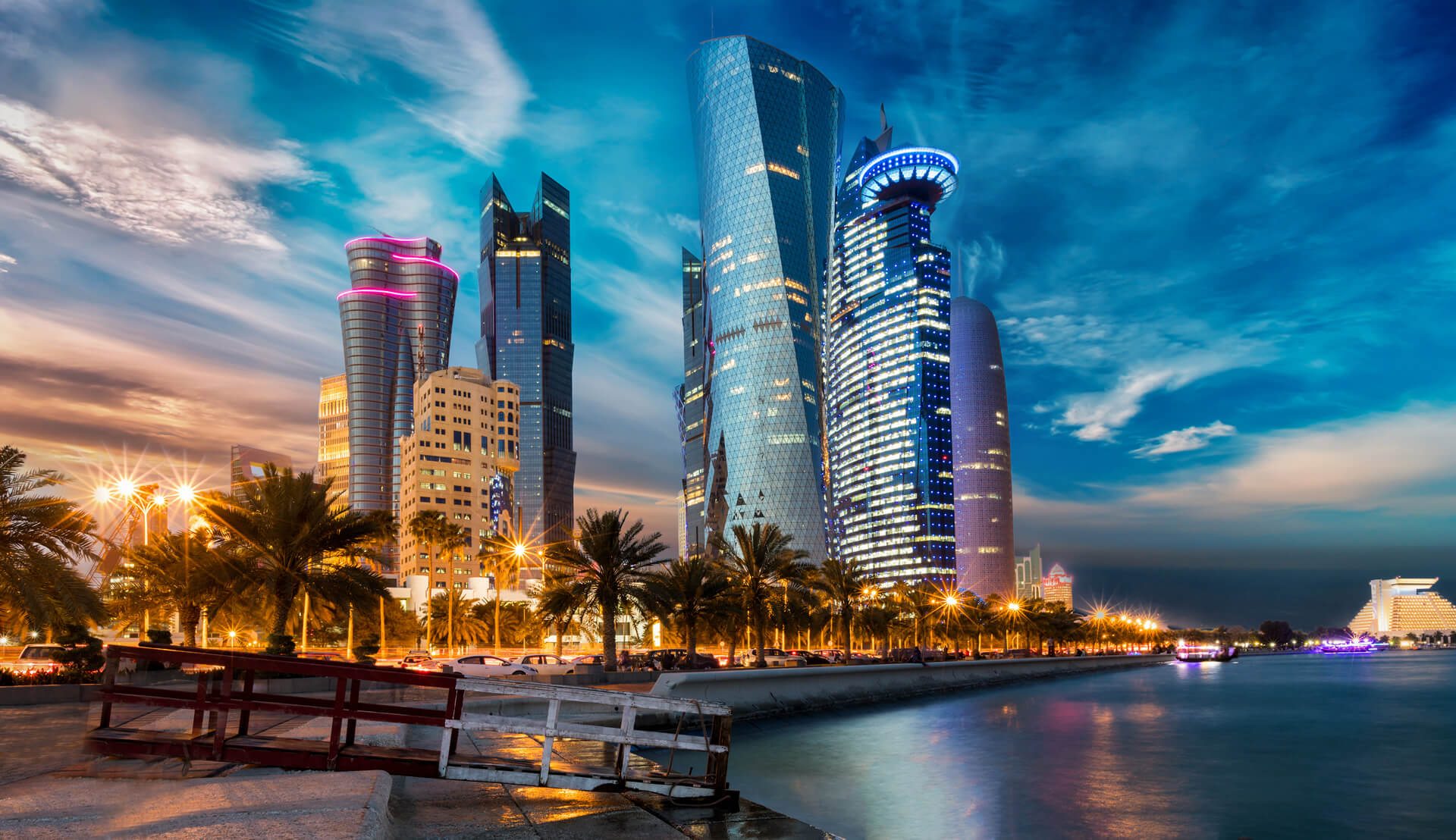 The skyline of Doha in Qatar during sunset

The skyline of Doha in Qatar with chairs and tables in front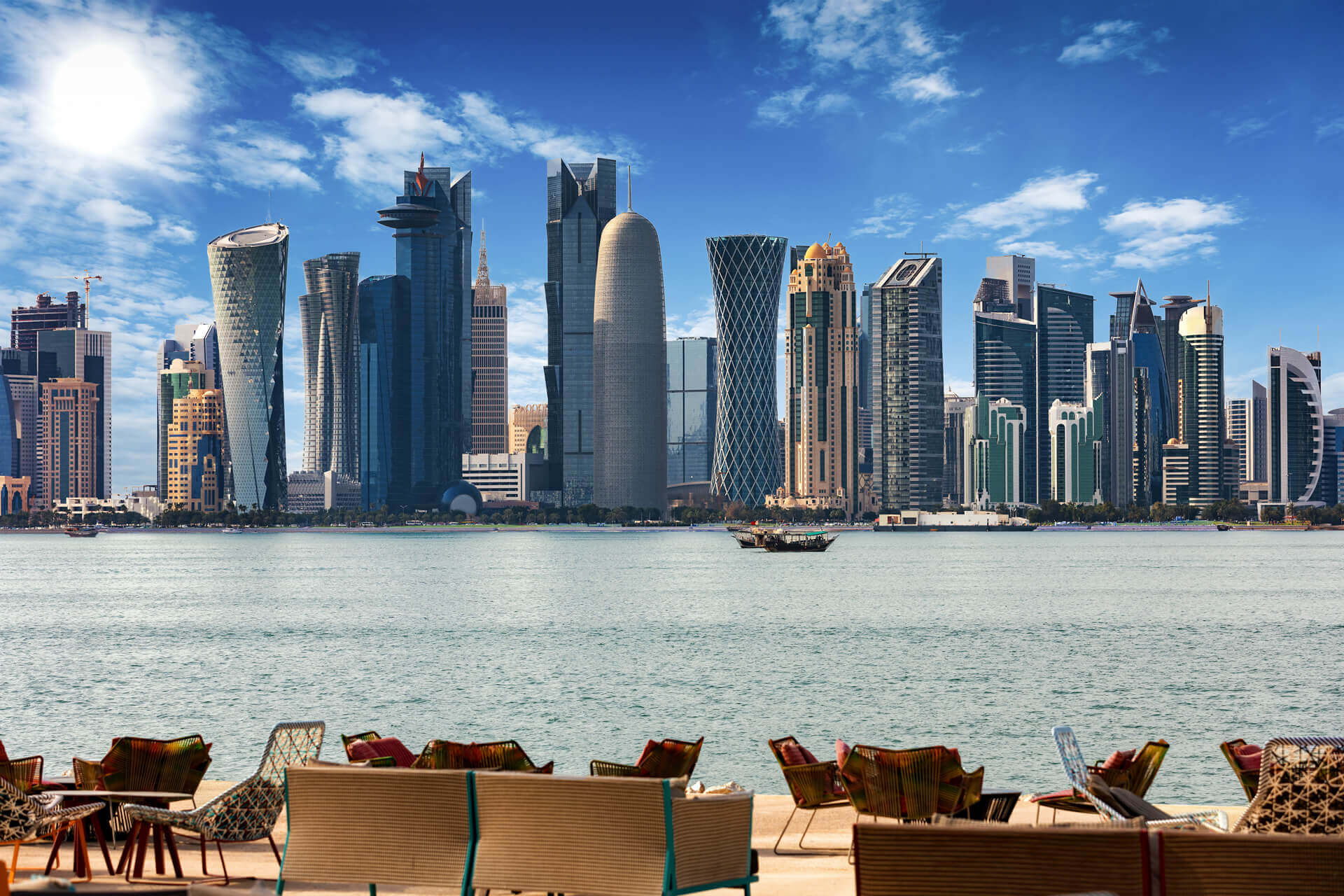 The skyline of Doha in the night

The skyline of the West Bay area of Doha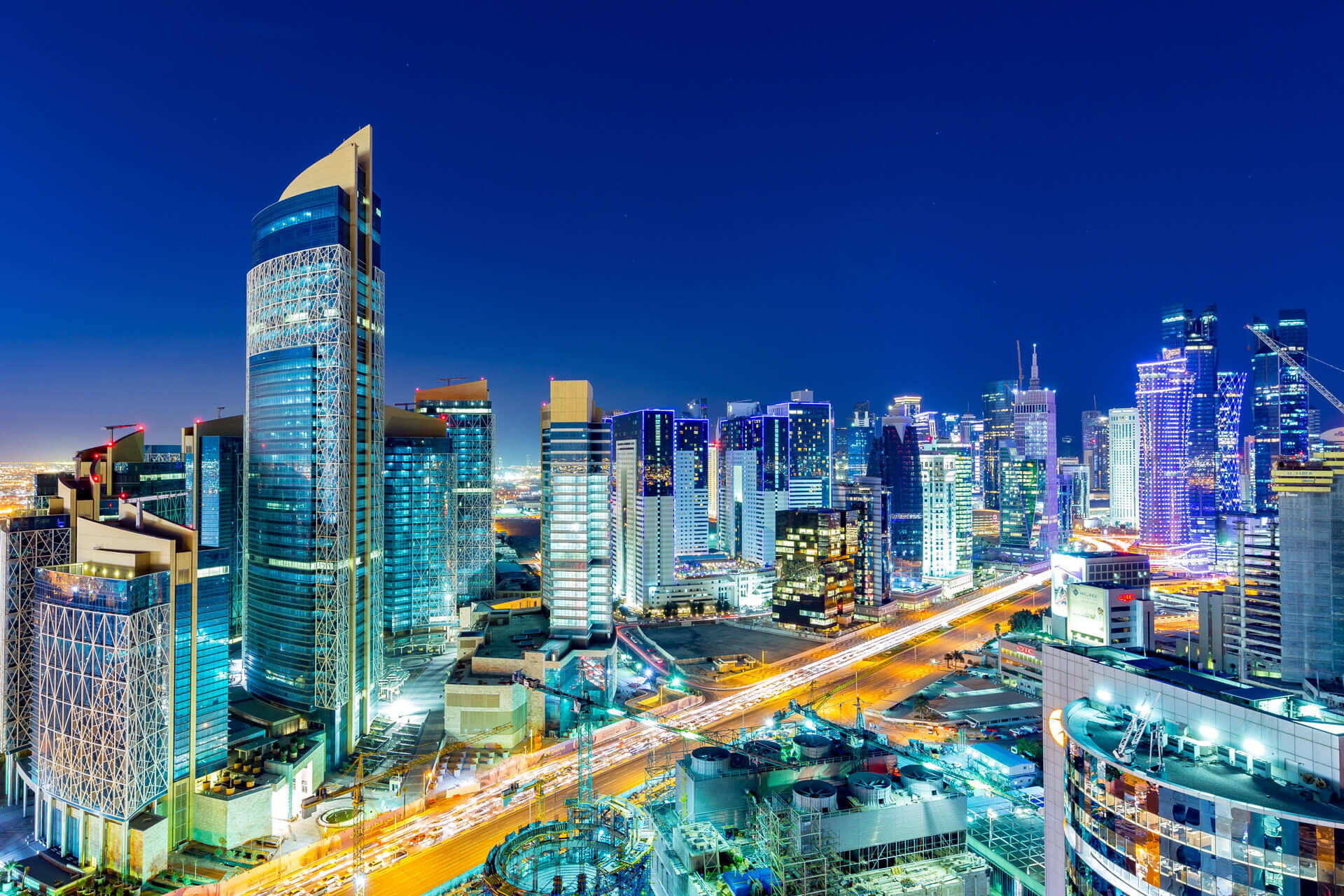 The skyline panorama of Doha at dusk

Traditional Arabic Dhow boats with Qatar flags in Doha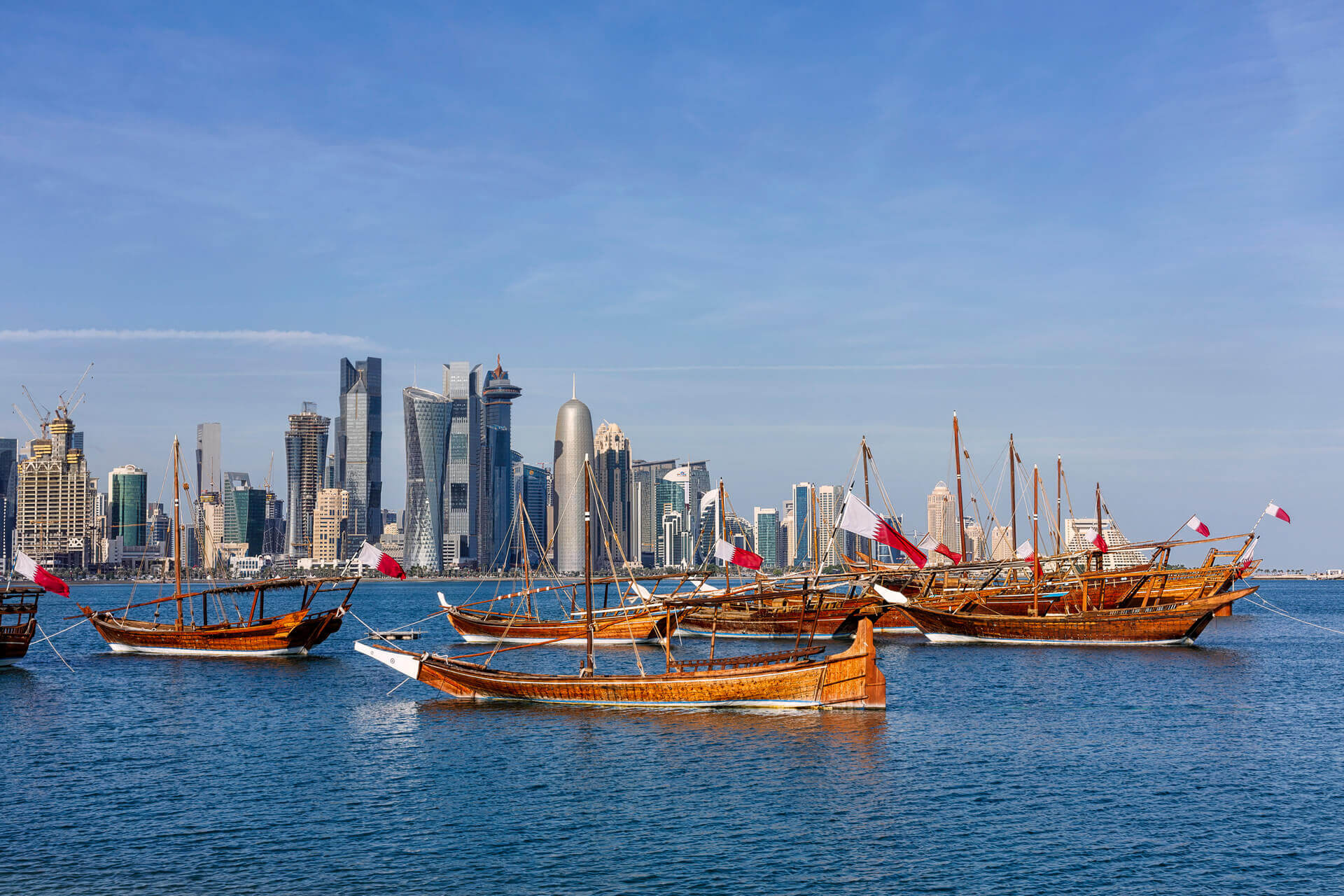 More Qatar Maps, and Qatar Images from Space