Kenosha Travel Guide - Kenosha Protests, Wisconsin USA - 4K Drone - Youtube Video
Thanks for Subscribing
youtube.com/c/WorldGuide
The City's museum Kenosha Public Museum has mammoth skeletons and a model Native American village. The Dinosaur Discovery Museum has a collection of dinosaur fossils. You can also visit the Kenosha Civil War Museum where you explore the war's impact on the region.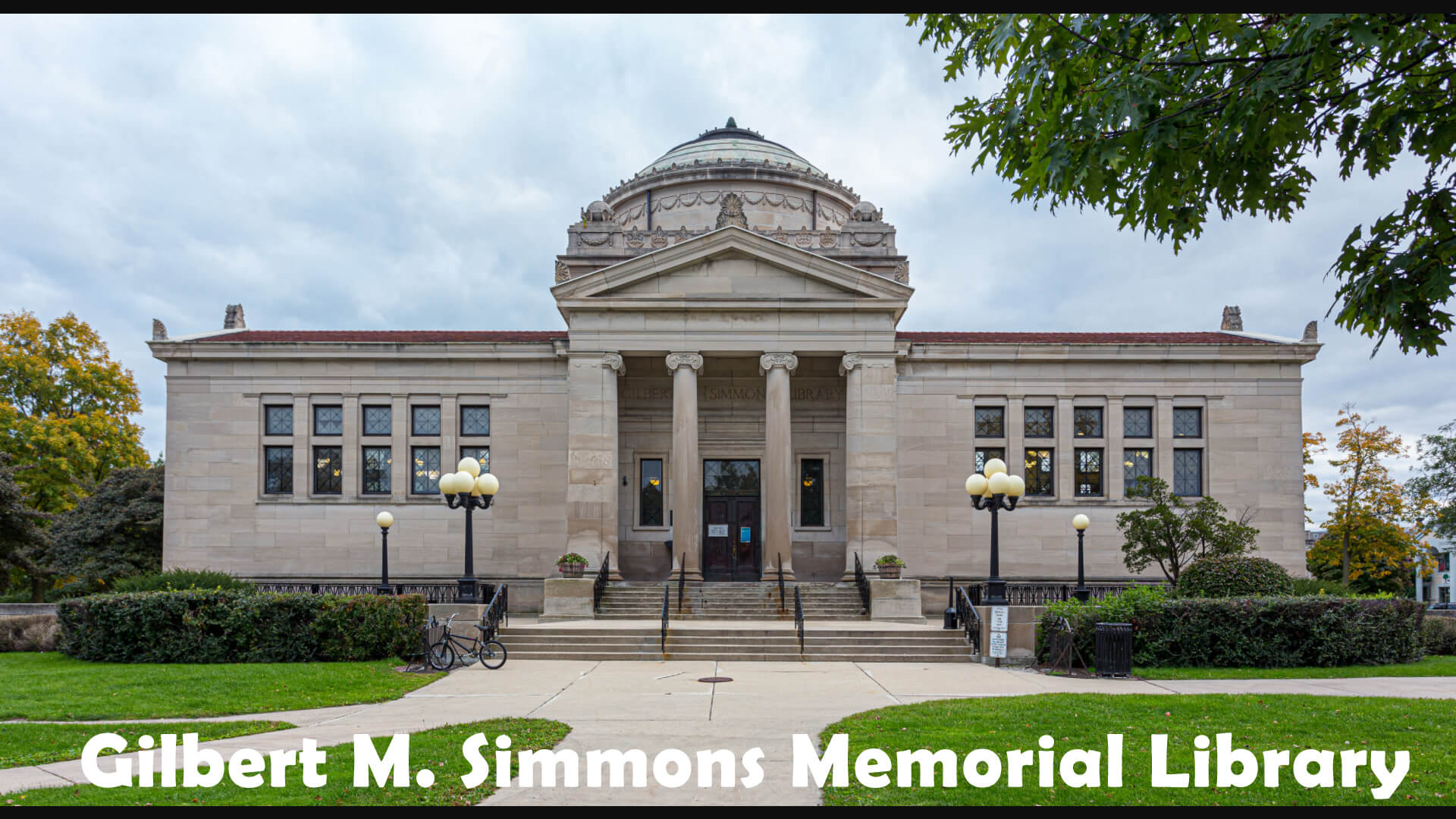 The Dinosaur Discovery Museum has a collection of dinosaur fossils. Southport Light Station Museum includes exhibits in an 1860s lighthouse keeper's home. The Southport Lighthouse offers a city view from the top of Kenosha.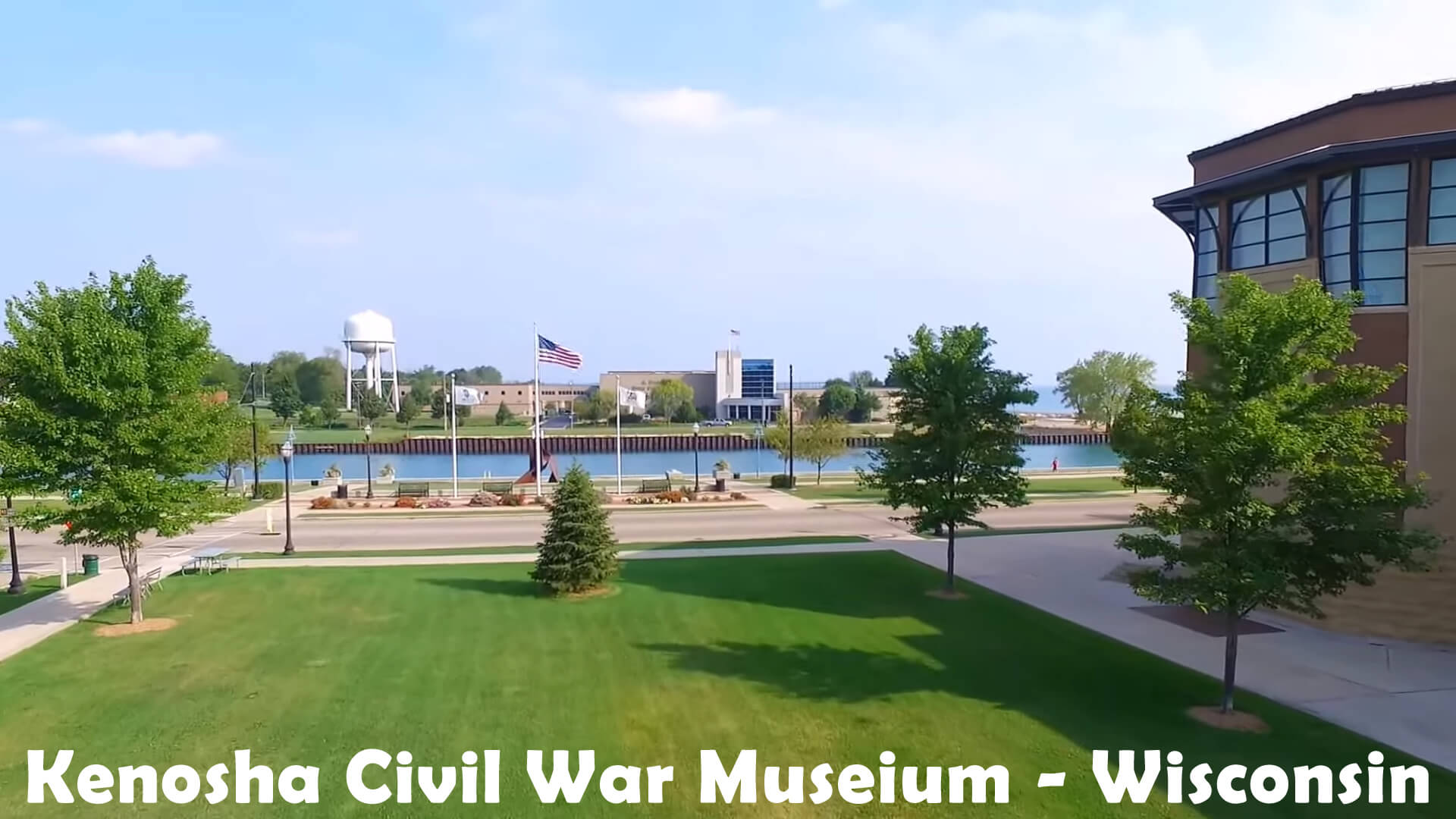 • Mayor of Kenosha: John Antaramian Trending
• Kenosha ZIP Codes: 53140–53144
• Population of Kenosha: 100,164 (2018)
• Kenosha Area Code: 262
• City Area: 28.45 sq mi (73.69 km2)
• Land Area: 28.36 sq mi (73.46 km2)
• Water Area: 0.09 sq mi (0.23 km2)
• Elevation: 604 ft (184 m)
• Settled: Pike Creek, 1835 • Incorporated: Kenosha, February 8, 1850
Kenosha History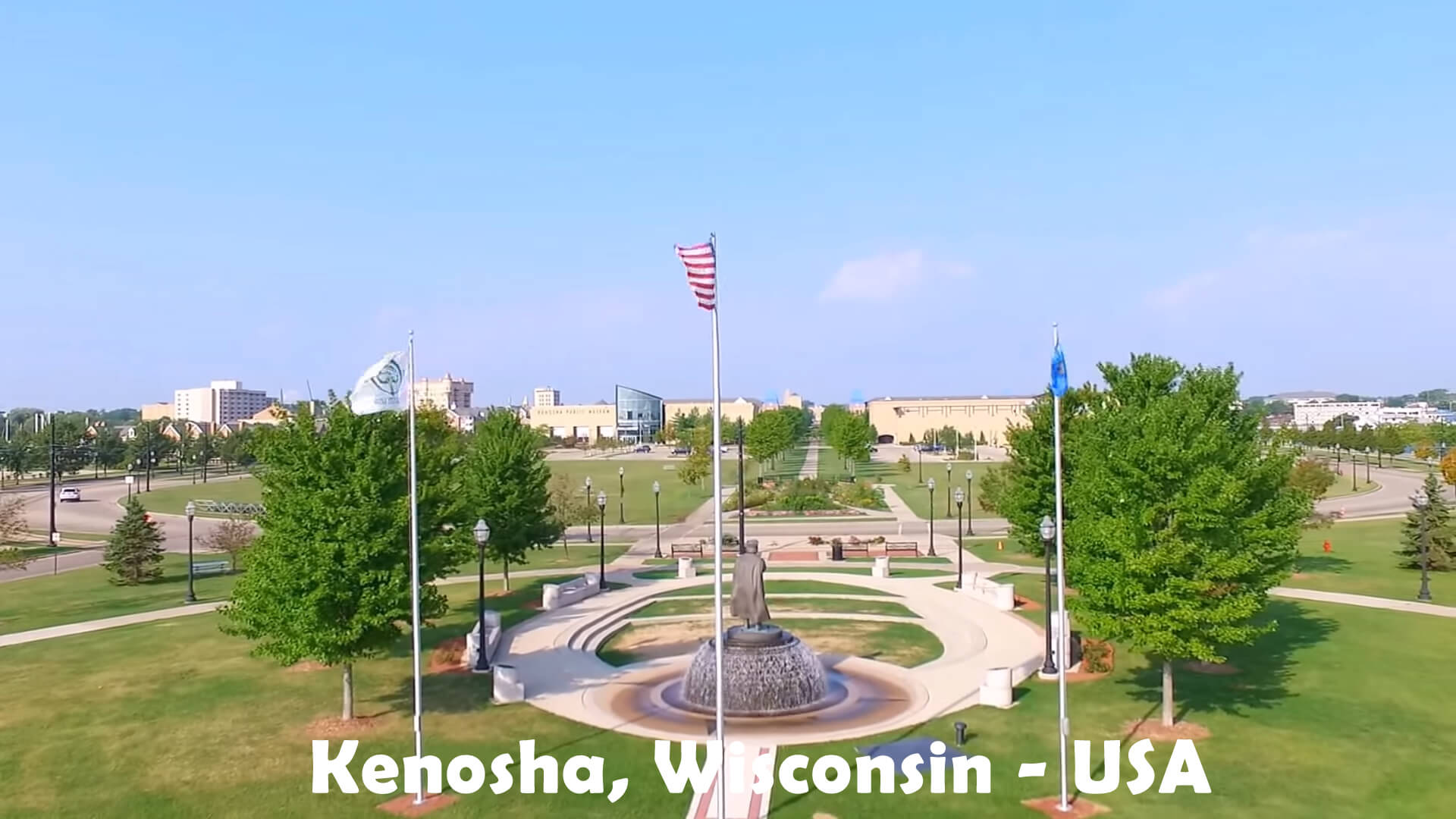 Early archaeological sites have been discovered in the Kenosha vicinity; the discoverer of two sites believes they antedate the Clovis culture, making them contemporaneous with the Wisconsin glaciation. Paleo-Indians settled in the area at least 13,500 years ago.
The land was ceded by the Potawatomi in 1833, when they sold the last of their land in Illinois and Wisconsin to the United States. They had hoped to protect their land claims by fighting alongside the US in the Black Hawk War of 1832, but growing poverty forced them to sell in exchange for territory in Iowa and economic investments in schools and agriculture.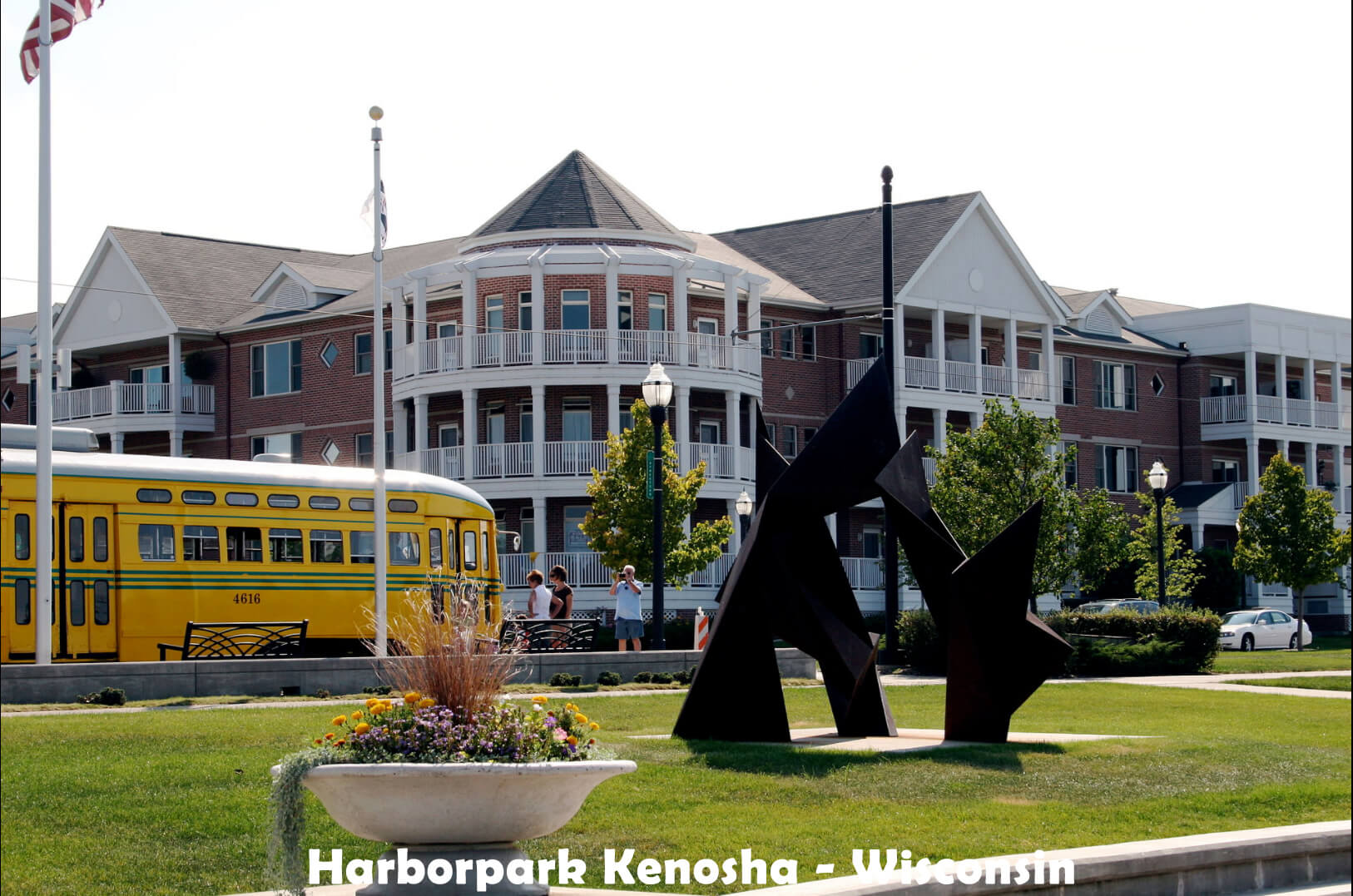 Kenosha Demographics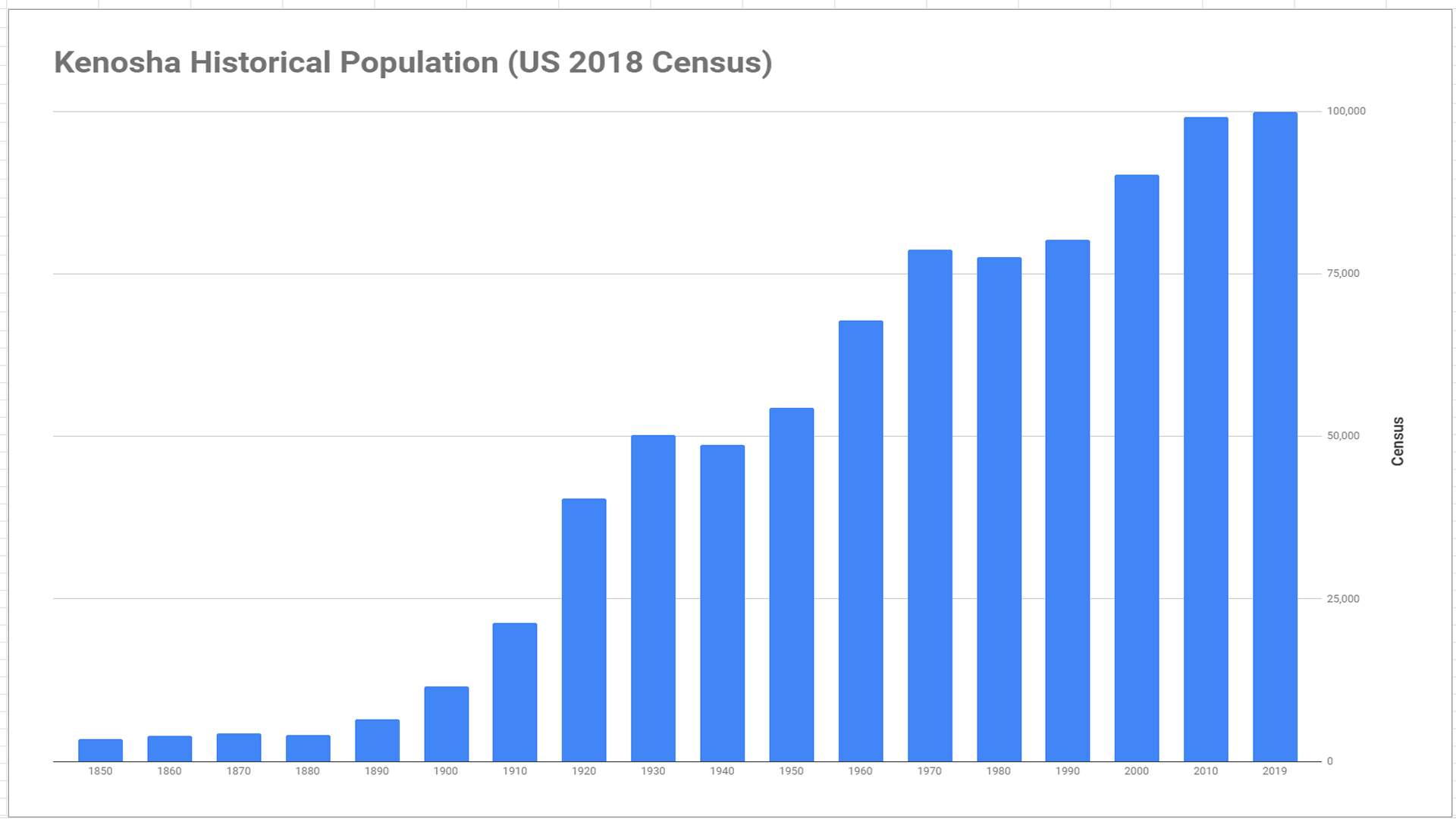 As of the estimated census of 2019, there were 99,944 people, 37,376 households, and 24,090 families residing in the city.
The city's population is 77.1% White, 10.0% African American, 0.6% Native American, 1.7% Asian, 0.1% Pacific Islander, 6.8% from other races origin. Kenosha has Hispanic or Latino of any race were 16.3% of the population.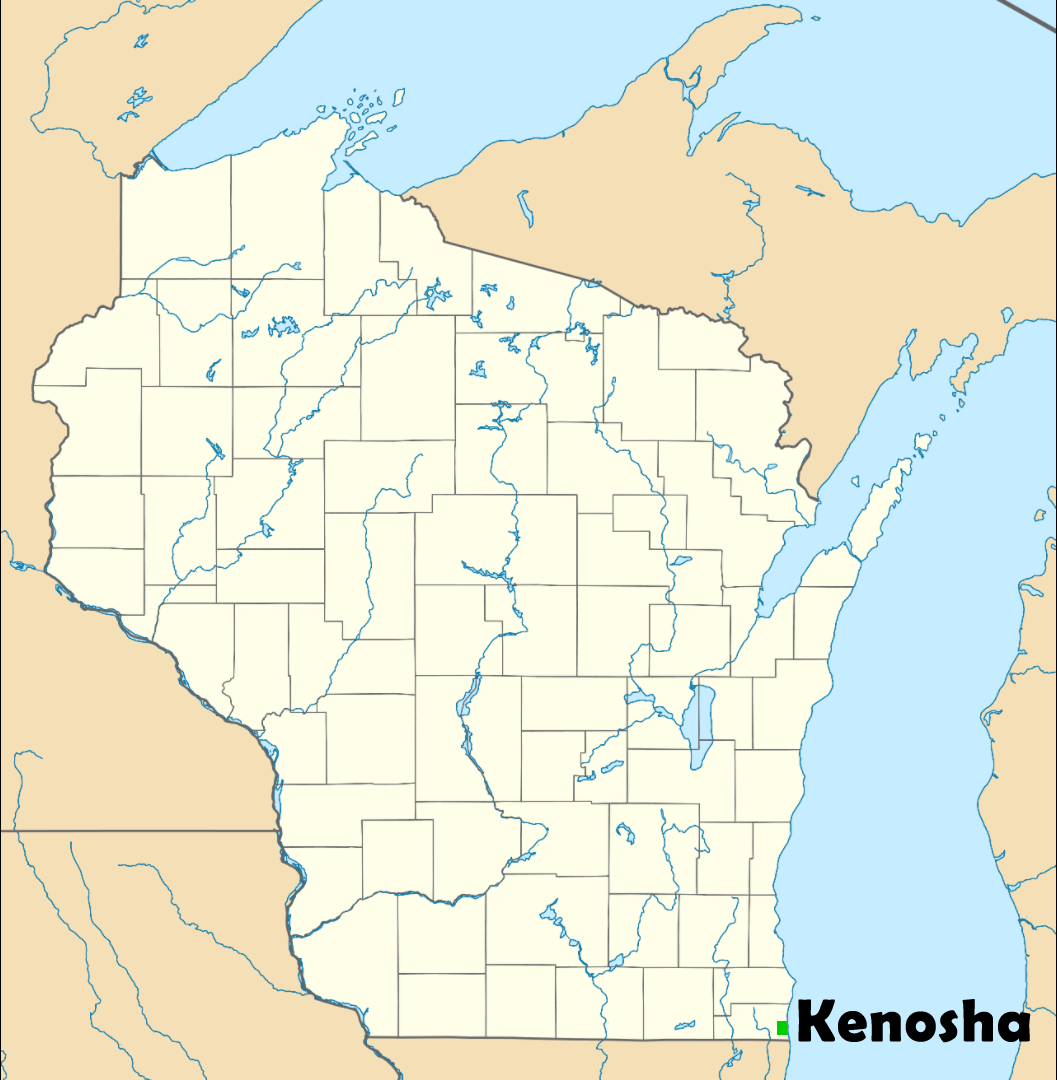 Kenosha Real estate and housing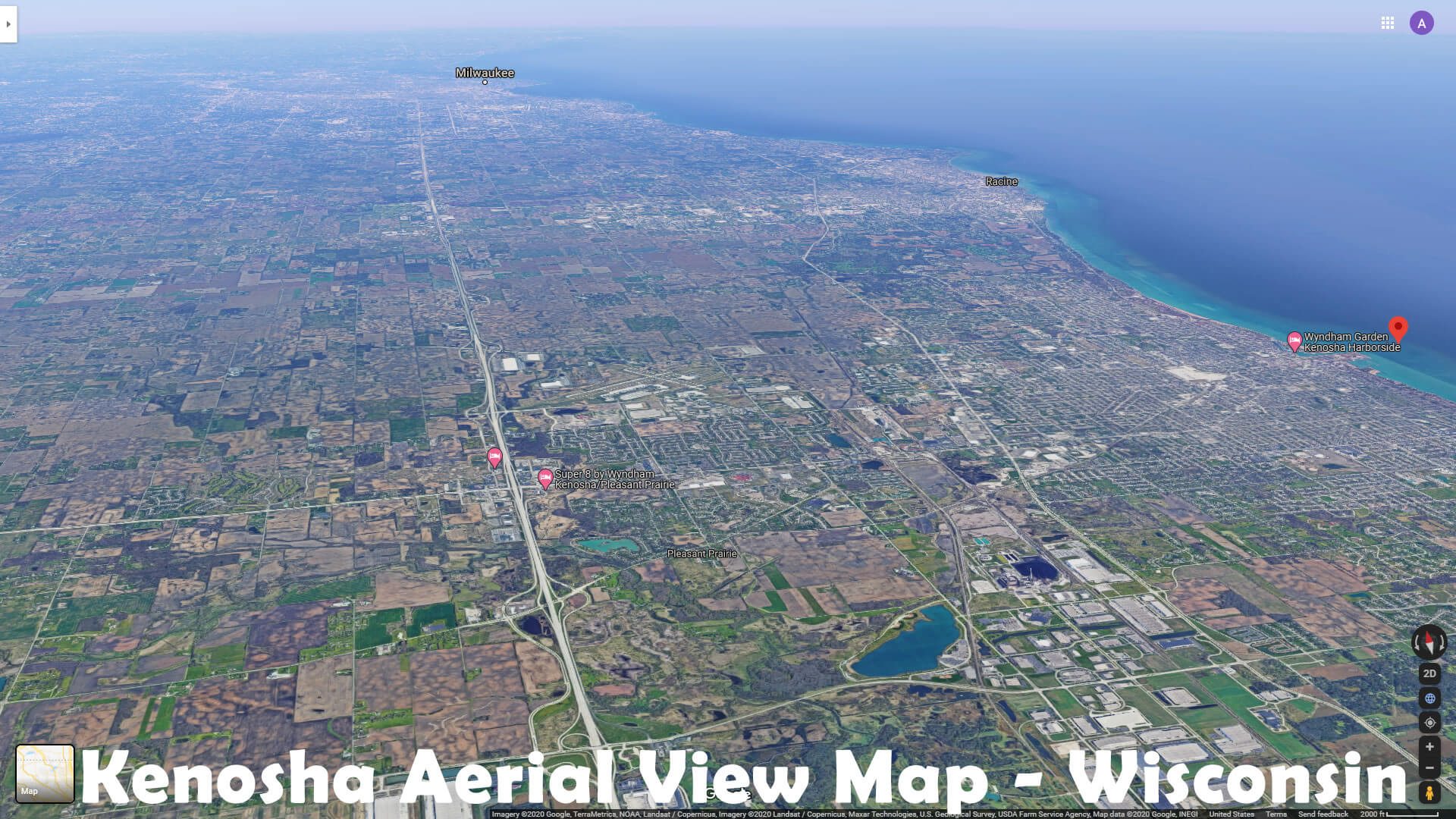 Number of households:
1990: 47,029
2000: 56,057
2005: 58,715
Kenosha 2005 Housing Statistics:
Total housing units: 67,568
Owner occupied: 42,197
Median value of homes: $167,500
Renter occupied: 16,518
Median rent paid: $722
Rental vacancy rate: 11.1%
Kenosha Aerial View - Wisconsin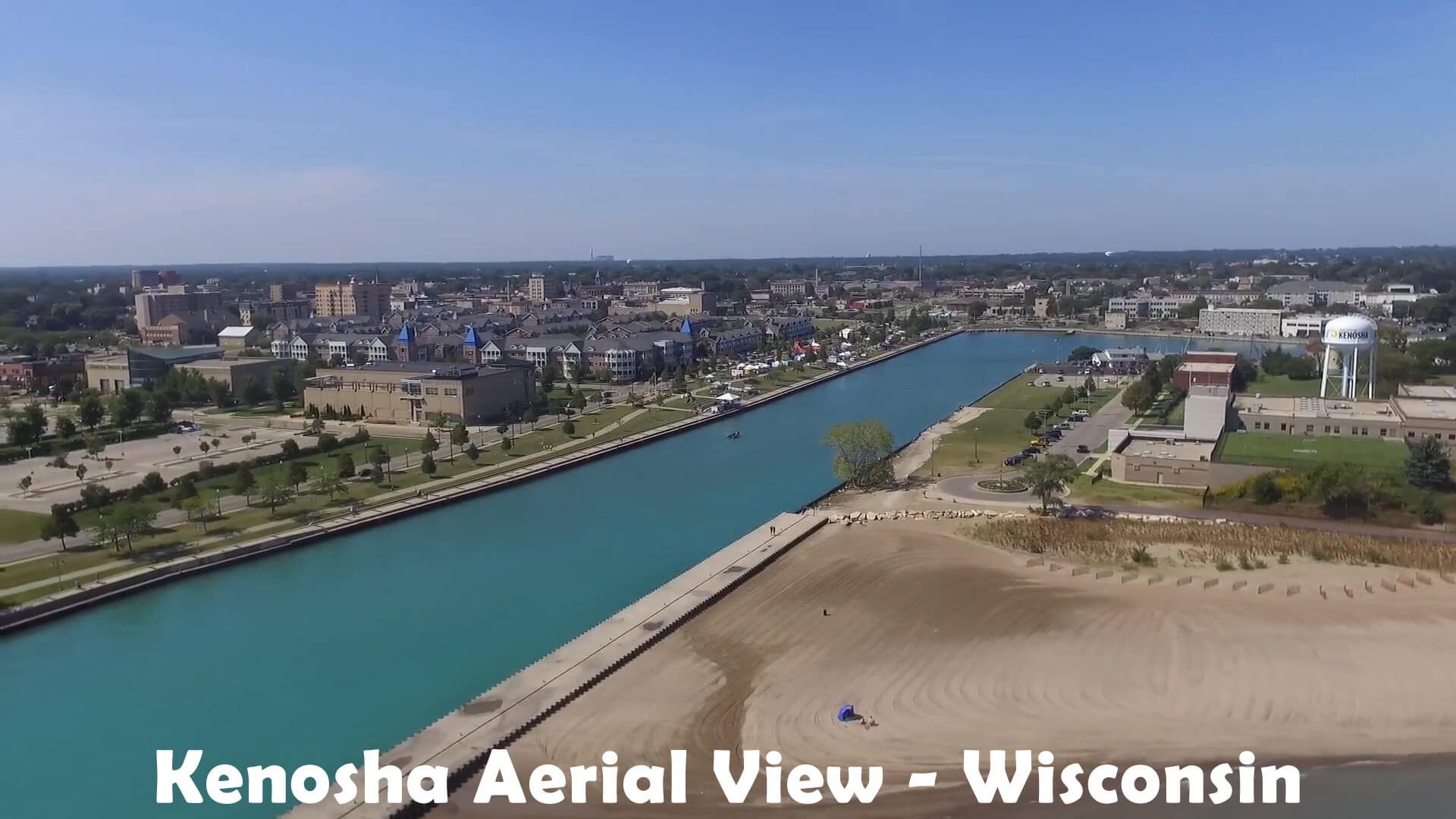 Kenosha Drone Camera - Wisconsin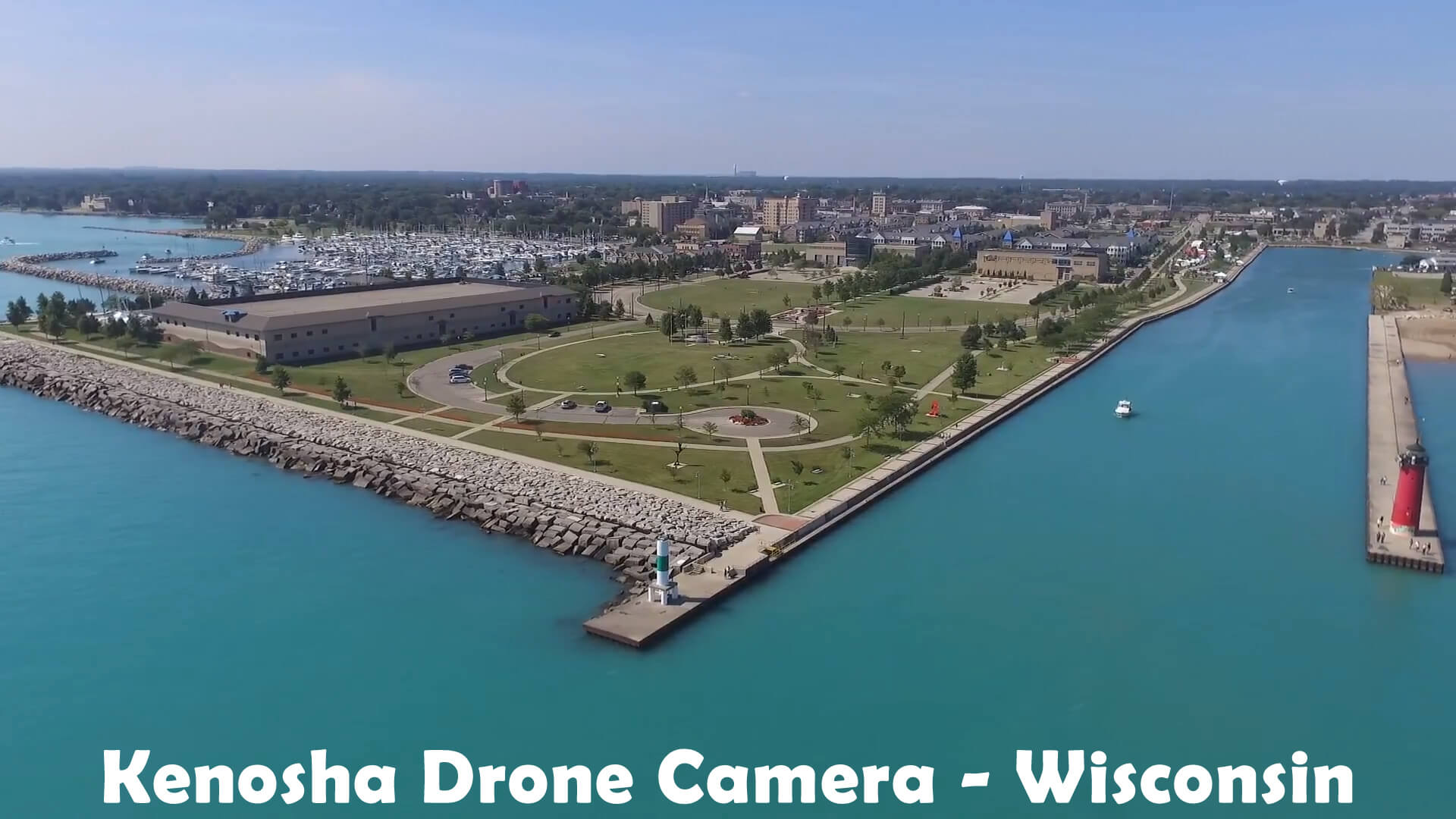 Kenosha From Sea - Wisconsin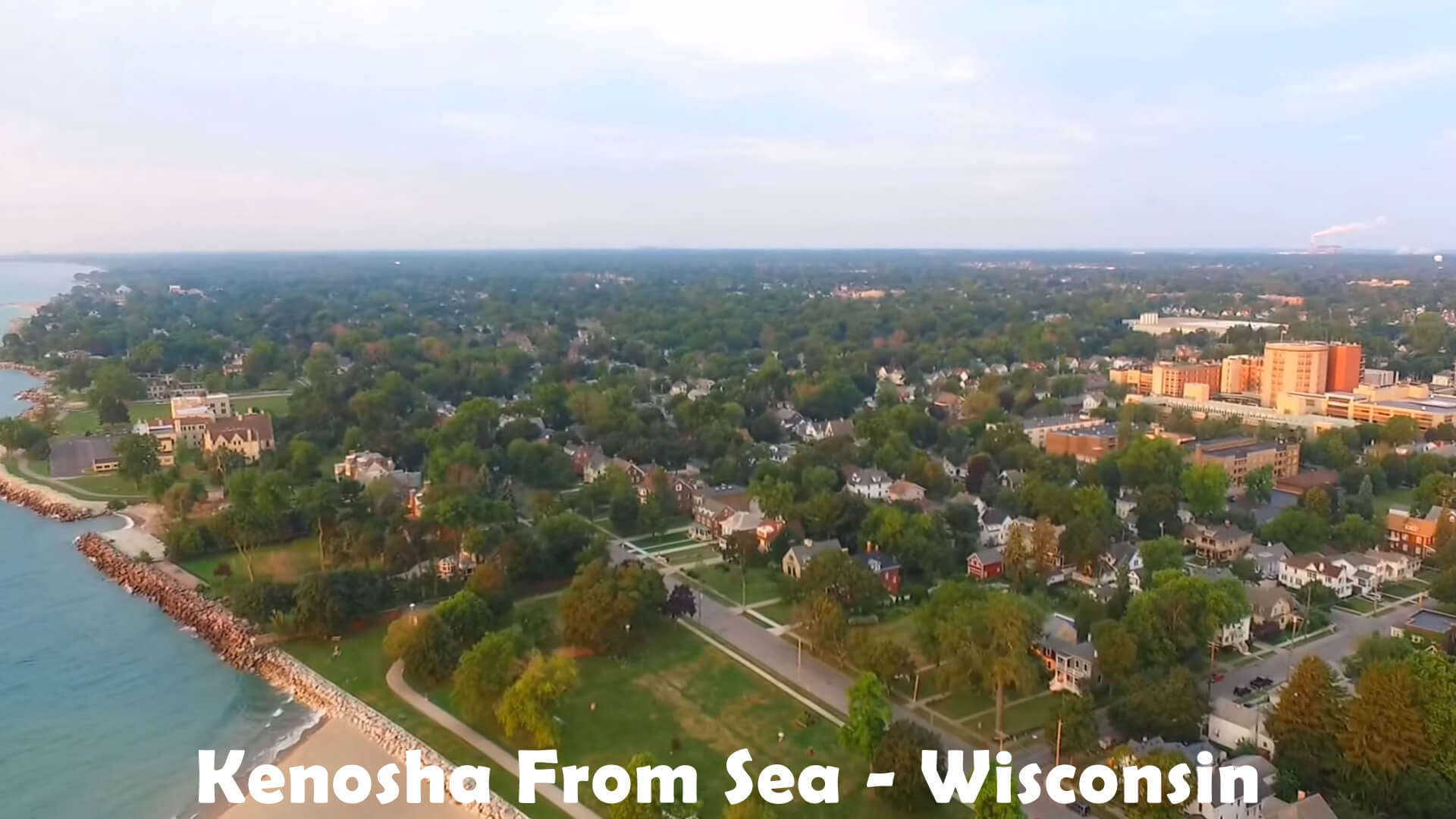 Kenosha Physical Map - Wisconsin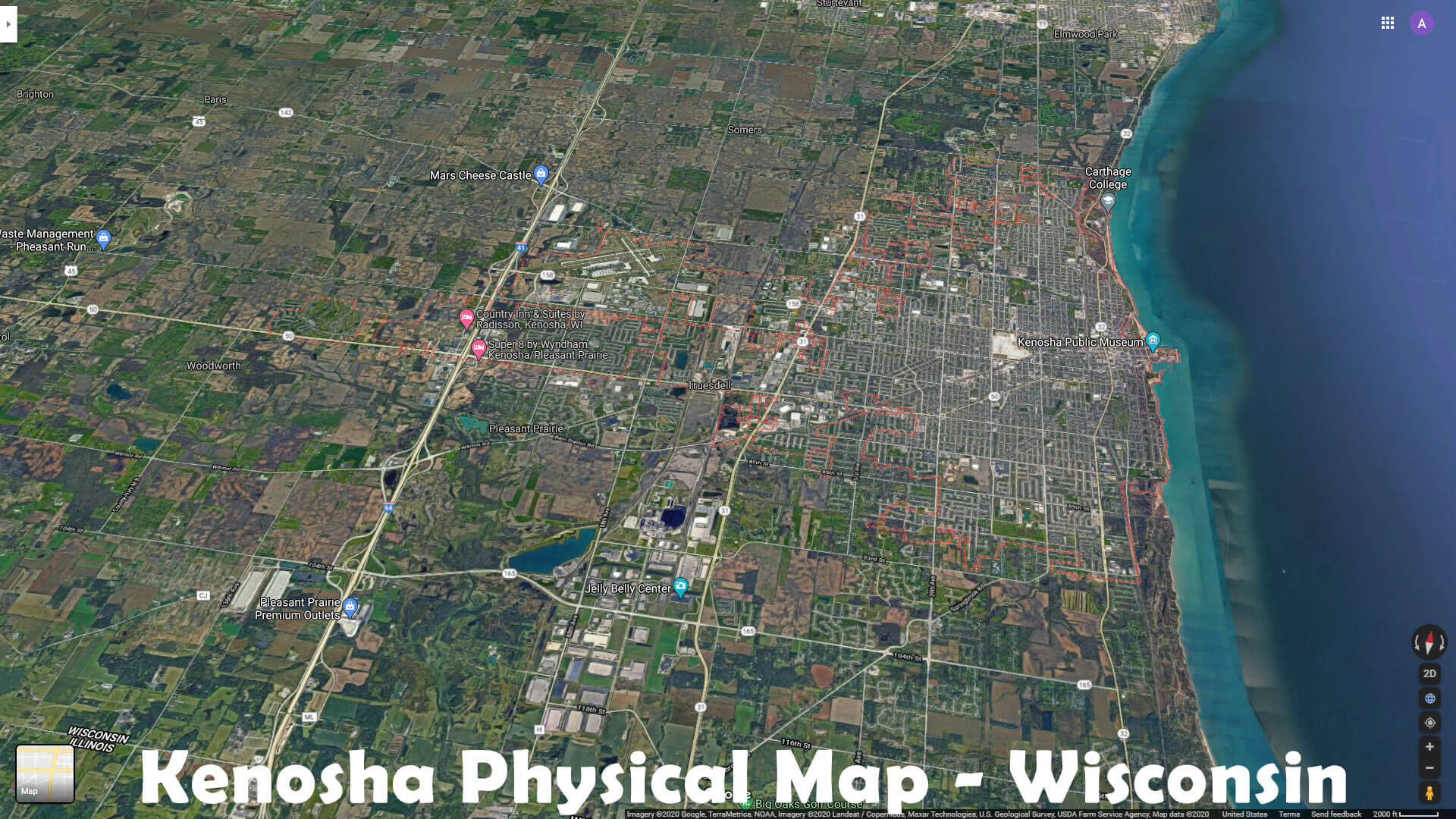 Kenosha Political Map - Wisconsin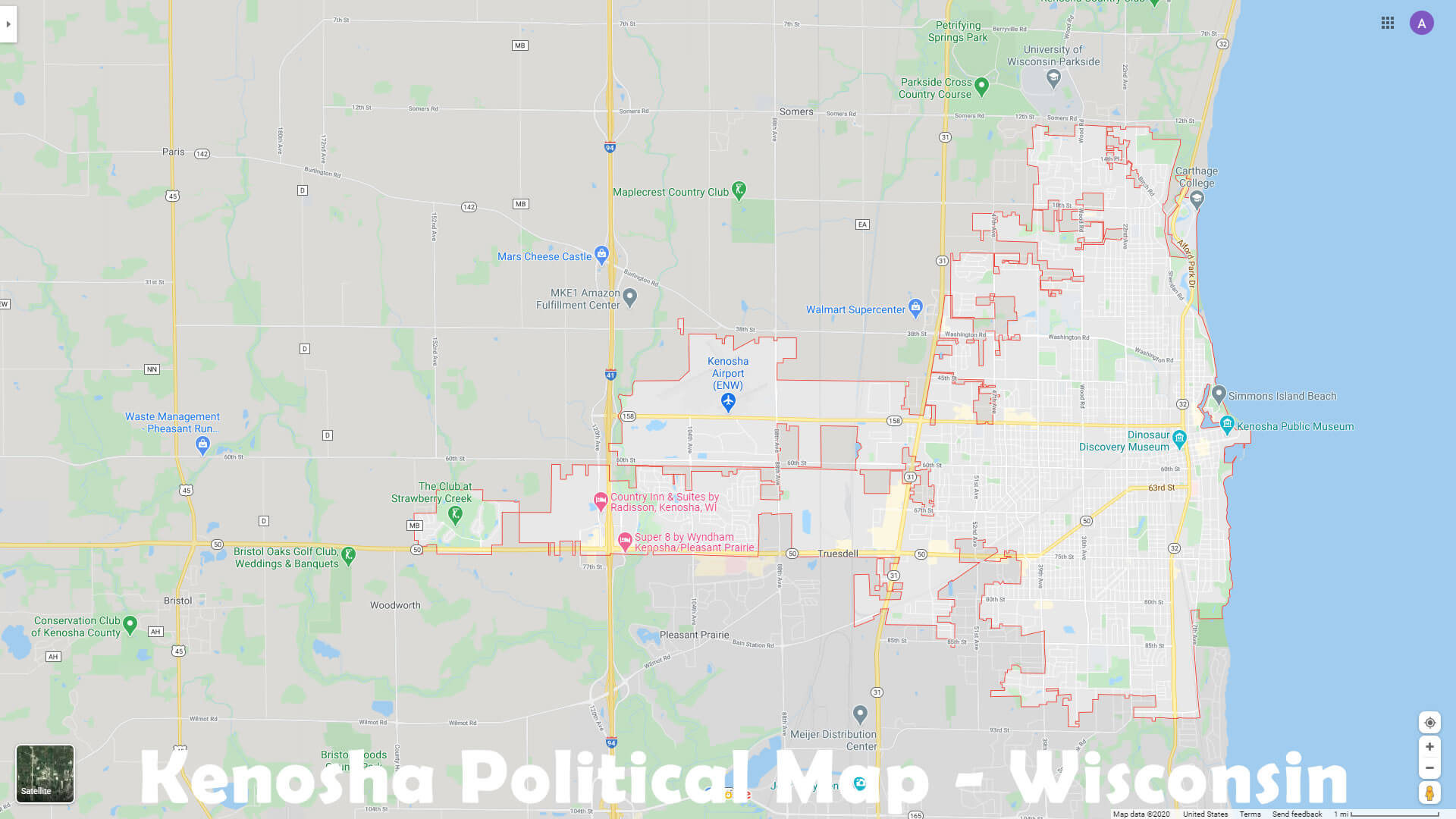 Kenosha Port - Wisconsin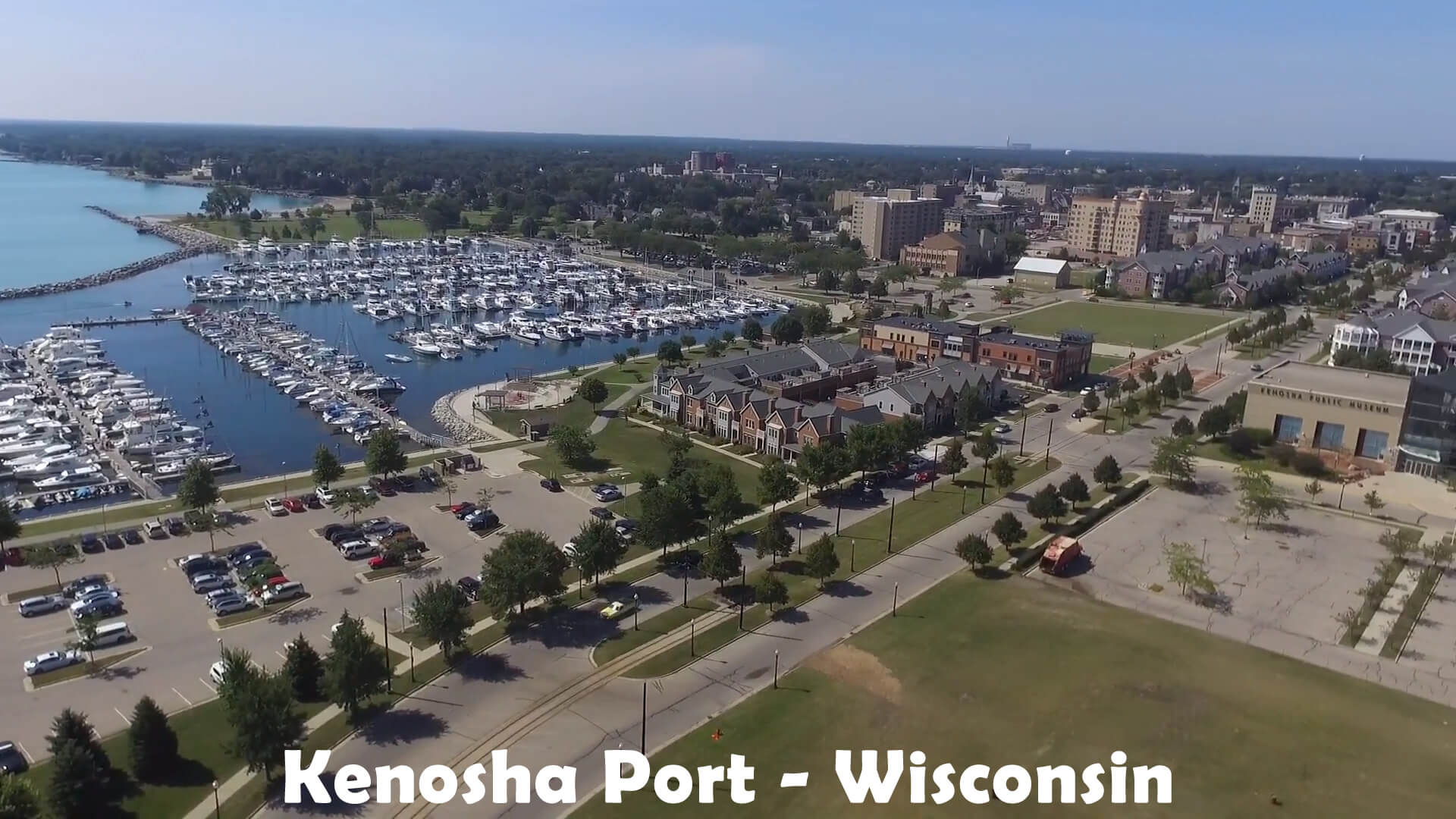 Kenosha Road Map - Wisconsin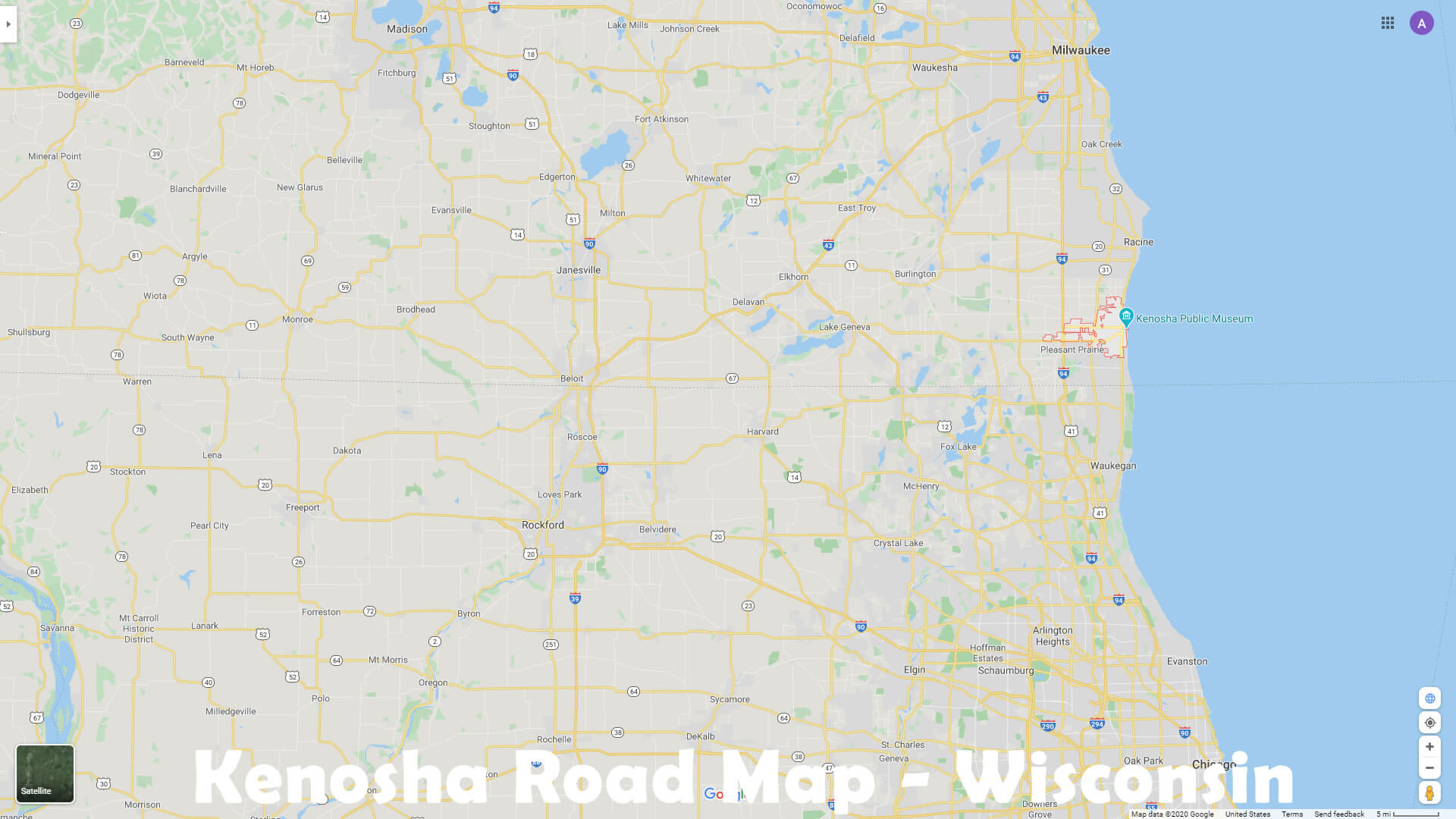 Kenosha Satellite Map - Wisconsin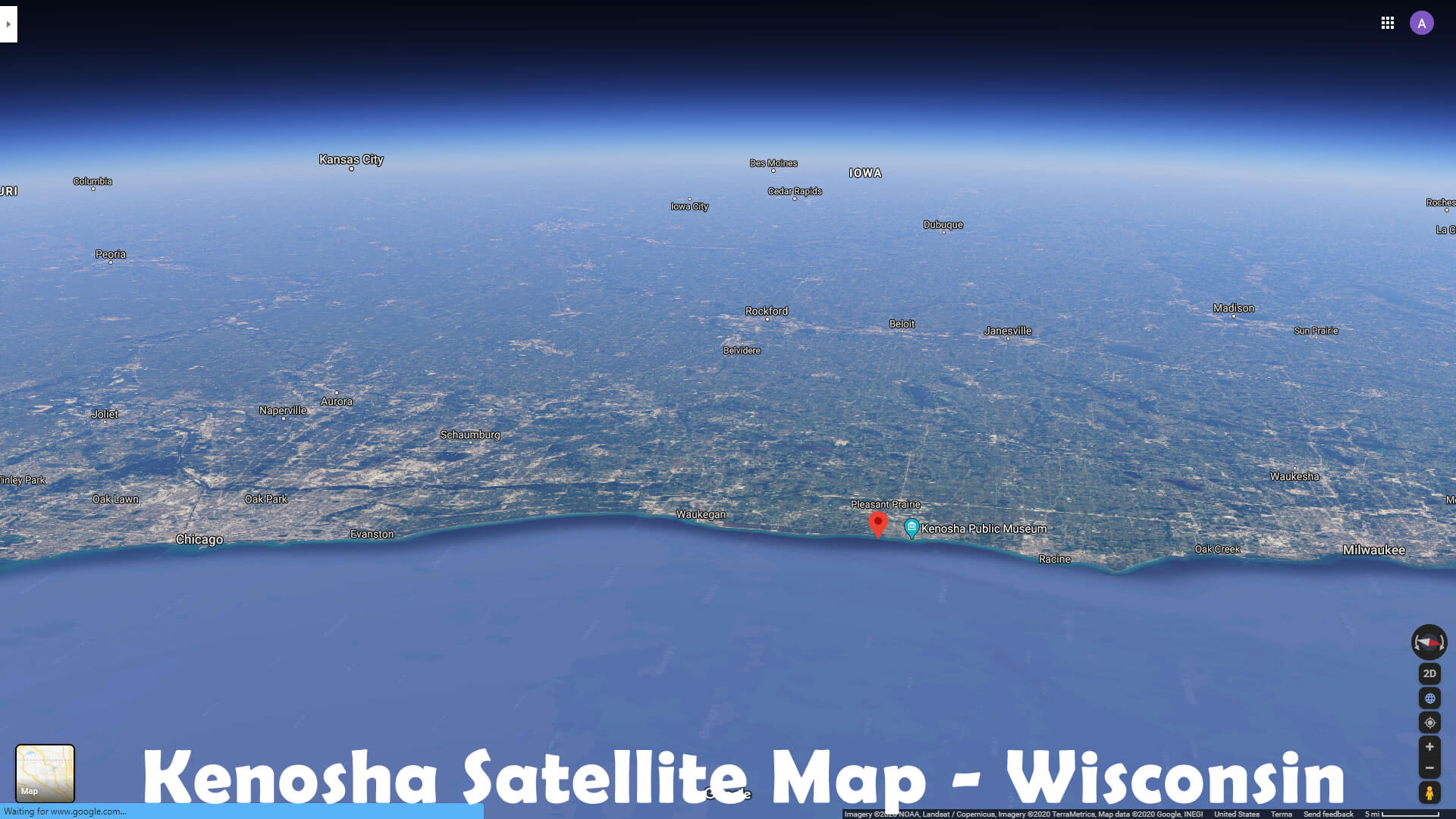 Kenosha Street Map - Wisconsin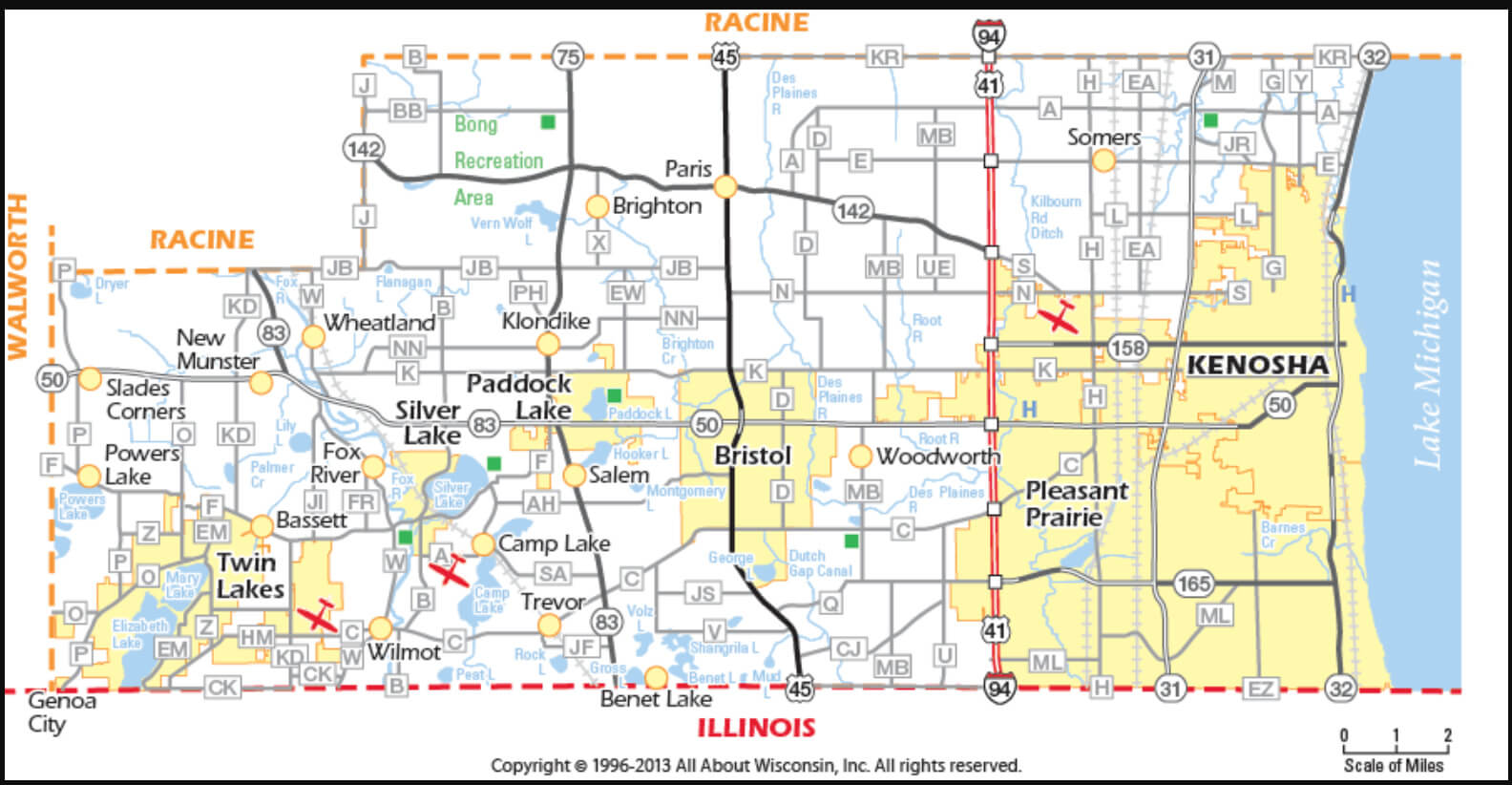 Kenosha Wisconsin - USA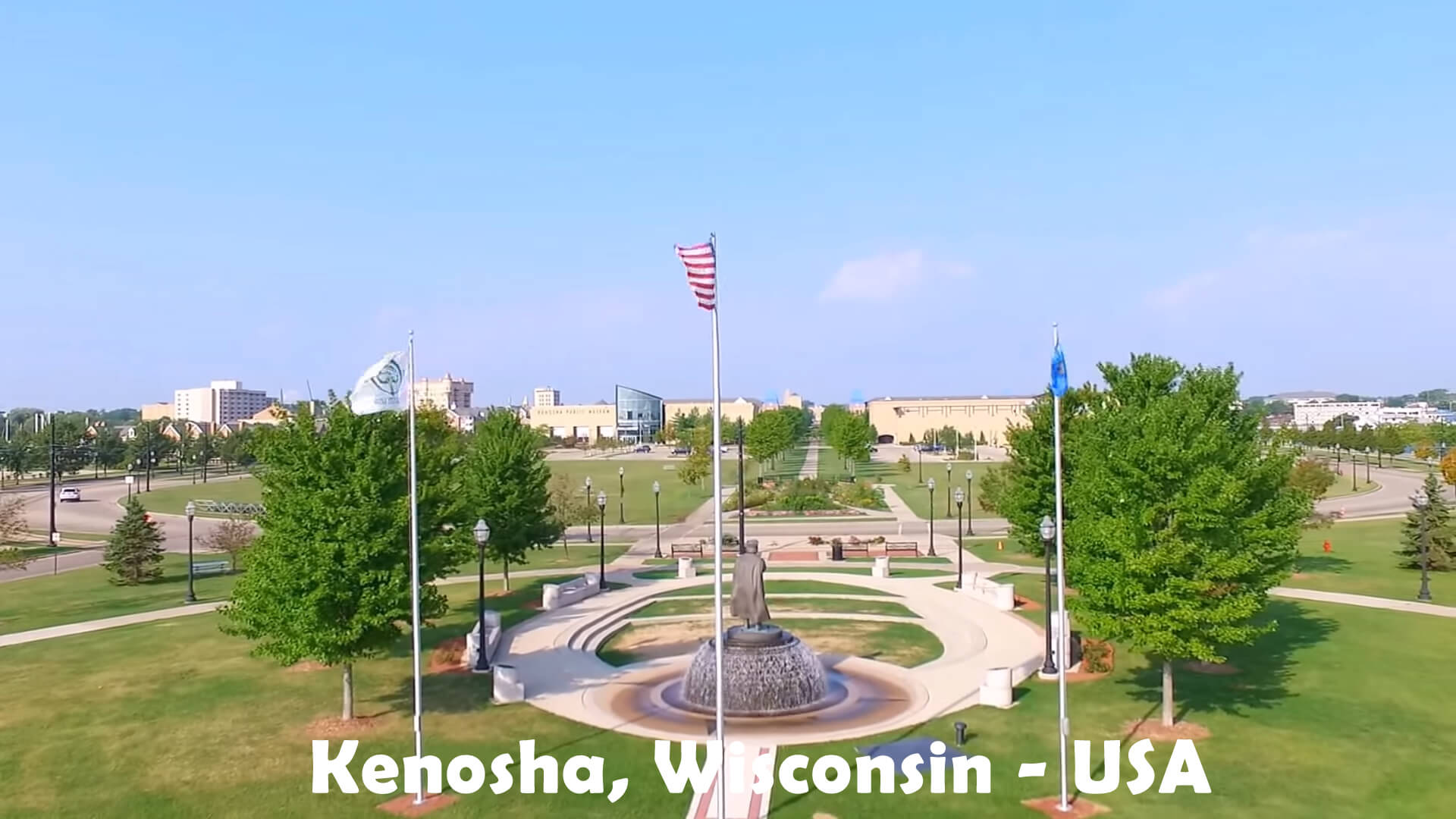 Kenosha Wisconsin Protests