Kiyikoy Useful Info
Kiyikoy Mayor: Ismail Gok (CHP)
Postal Code: 39480
Population: 2,077 (2010)
Province: Kirklareli
Area Code: 288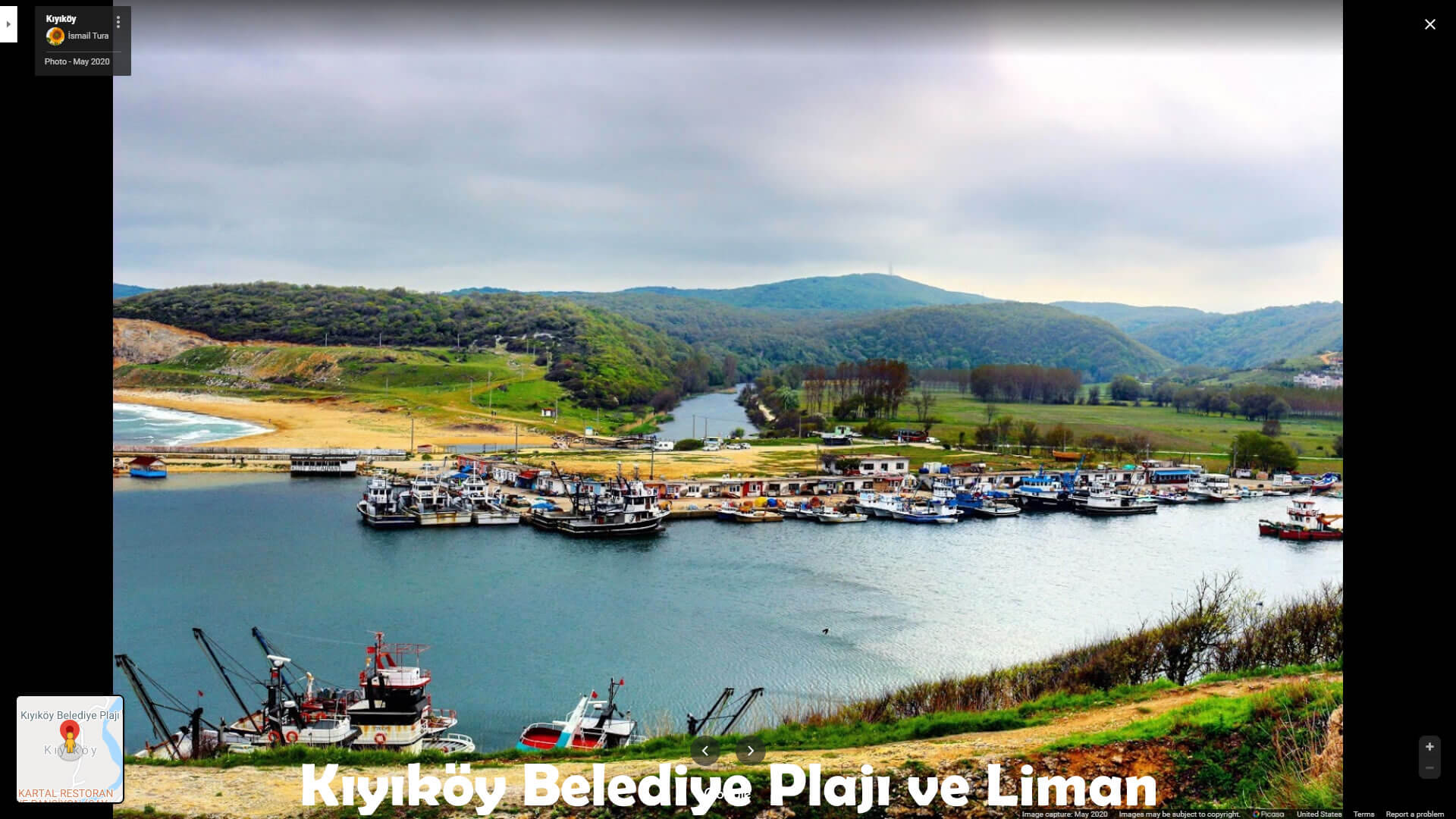 Kiyikoy is a coastal town that stands out with its natural beauty, within the borders of Kirklareli province and connected to Vize district.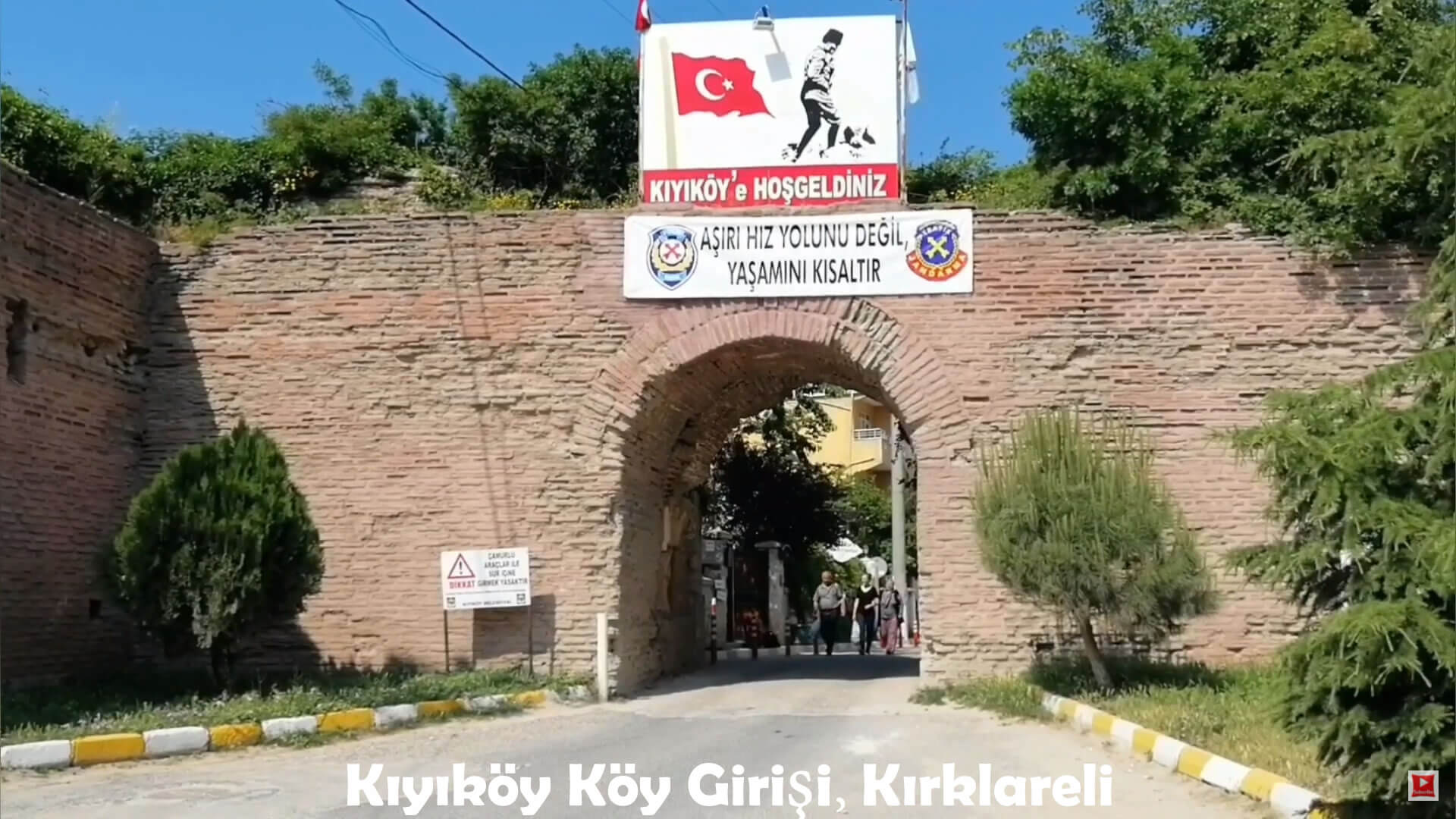 Kiyikoy Kirklareli Satellite Map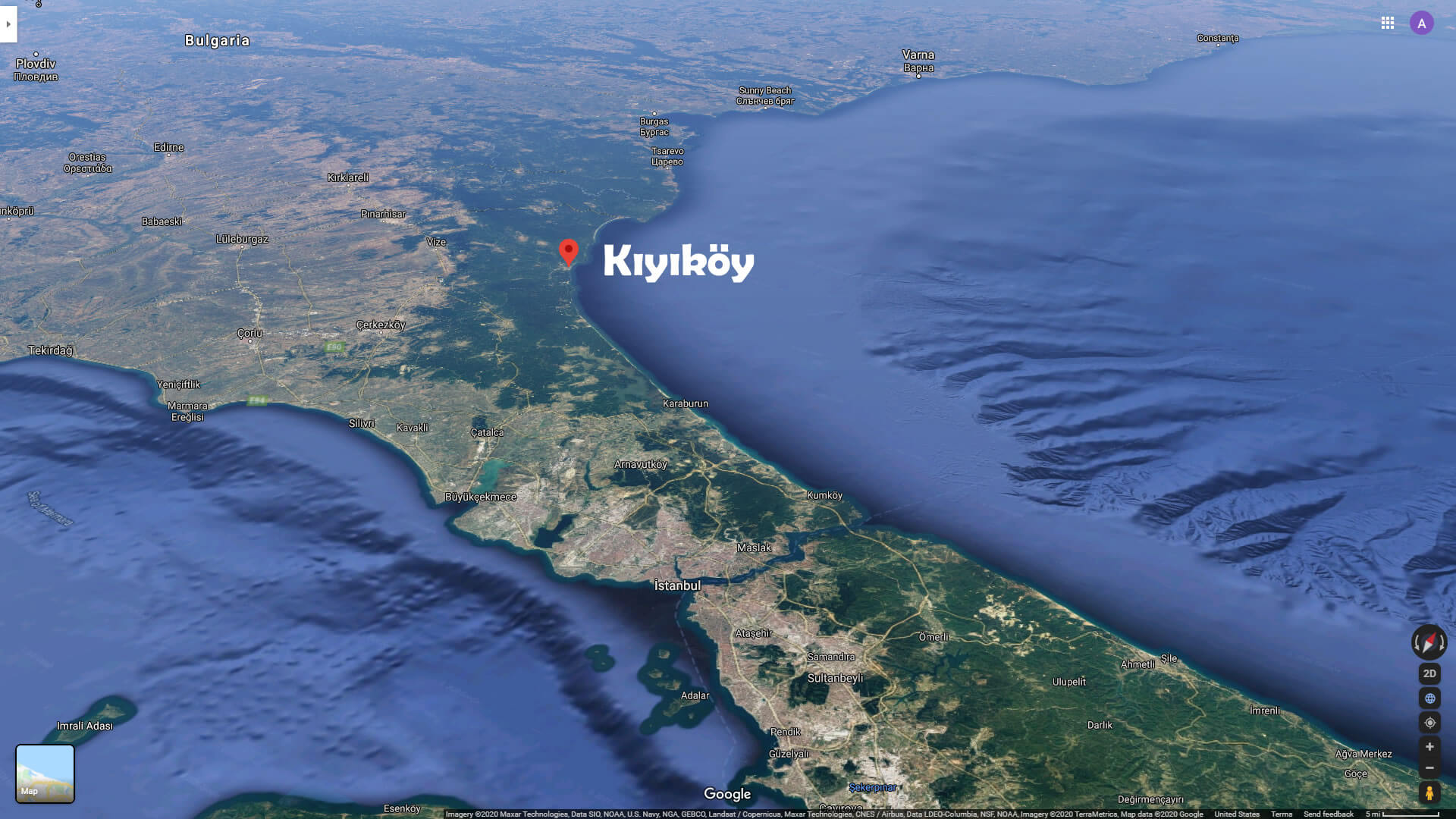 It became a municipality in 1987 and according to the census in 2015, the total population is 1948 people, 933 women and 1015 men.
Kiyikoy - Istanbul Road Map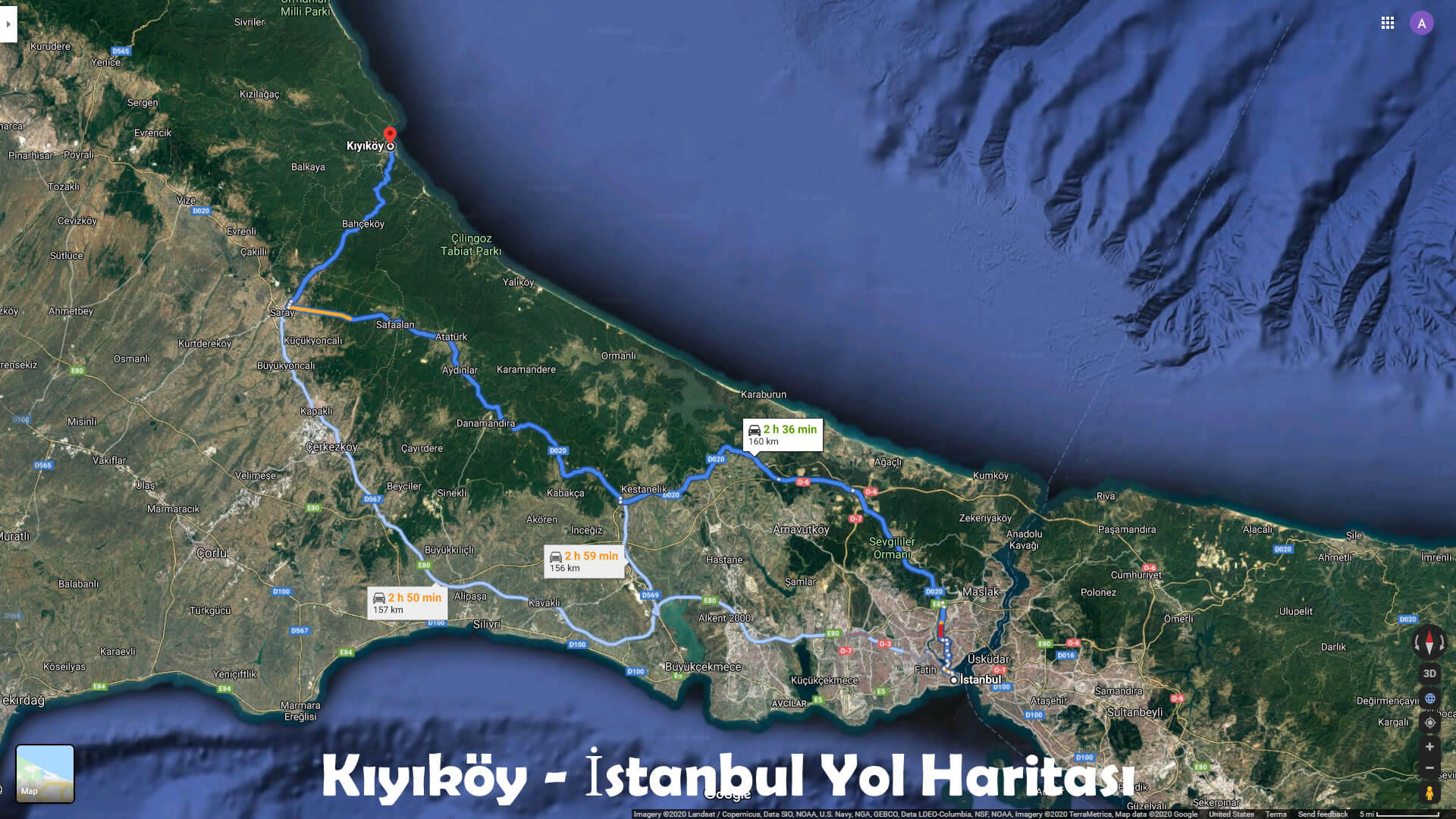 This town on the Black Sea coast is surrounded by forests, and the Pabuçdere and Kazandere streams flow into the Black Sea from this town. The livelihood of the local people is fishing and forestry.
Kiyikoy Map, Kirklareli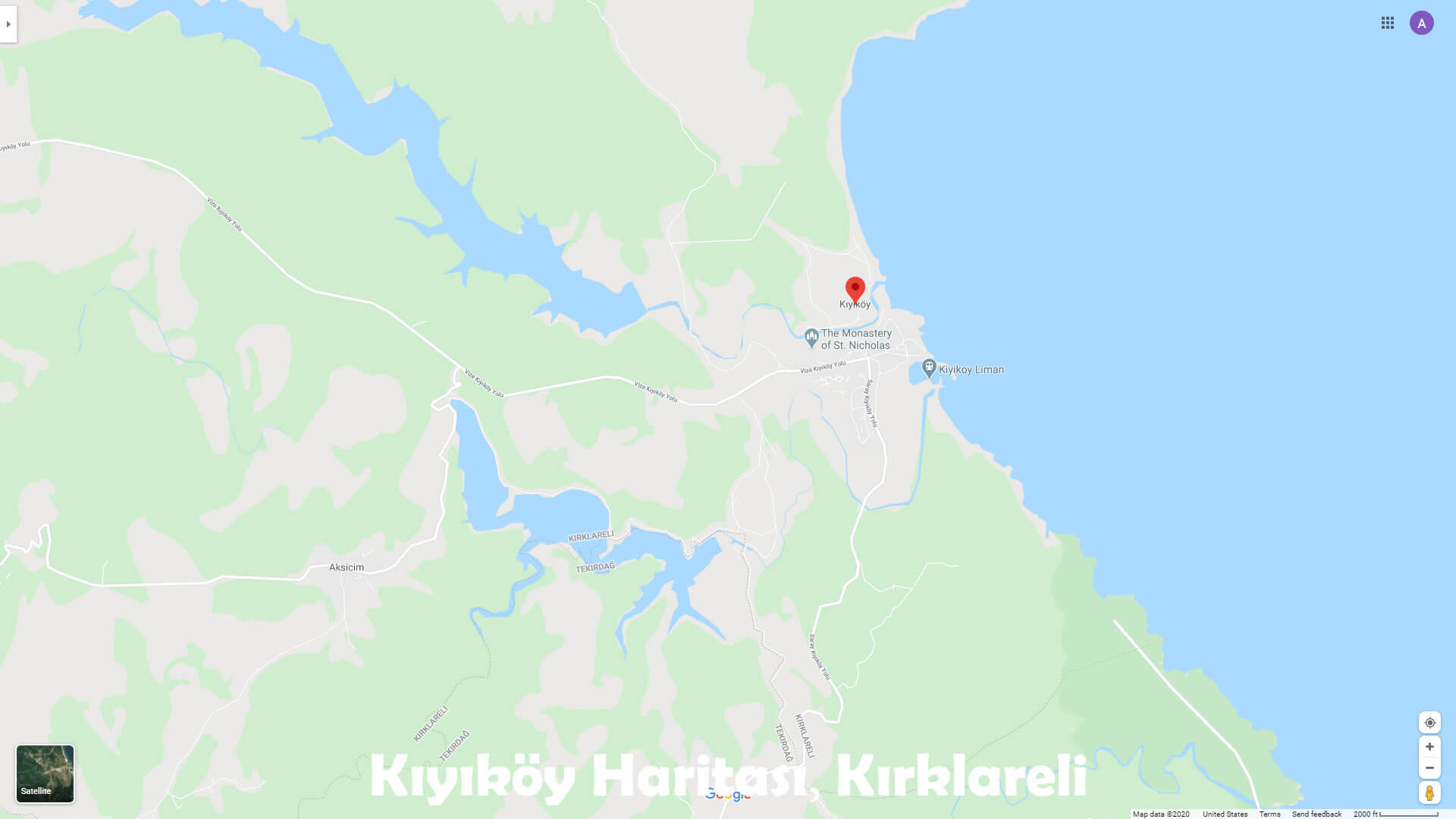 Aya Nikola Monastery, one of the oldest stone carving monasteries in the world, is here. It is suitable for daily tours or excursions from Istanbul. Bahçeköy near the town is famous for its water buffalo yoghurt.
Kiyikoy Aerial View, Kirklareli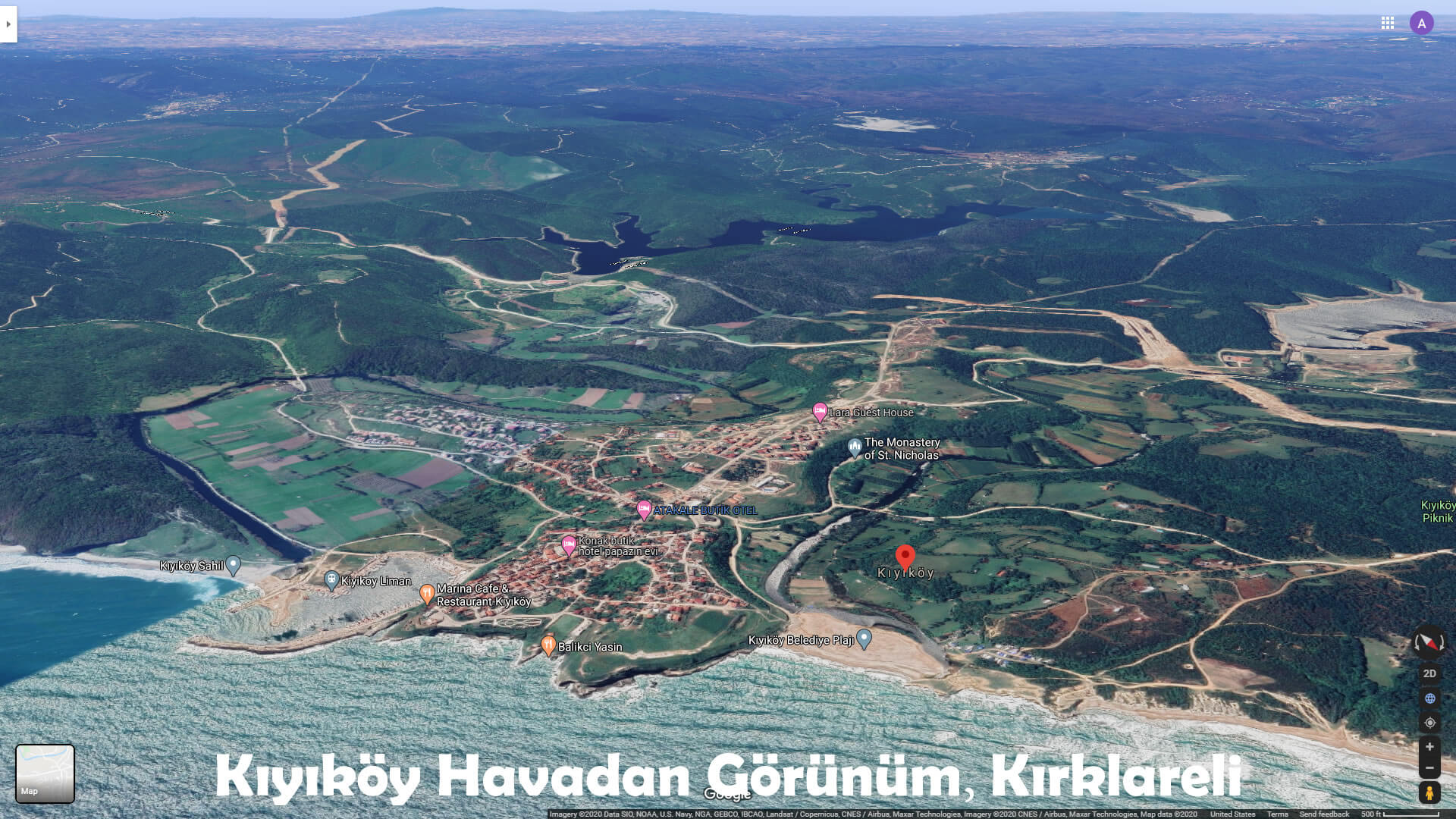 Turkish Stream Pipeline, Kiyikoy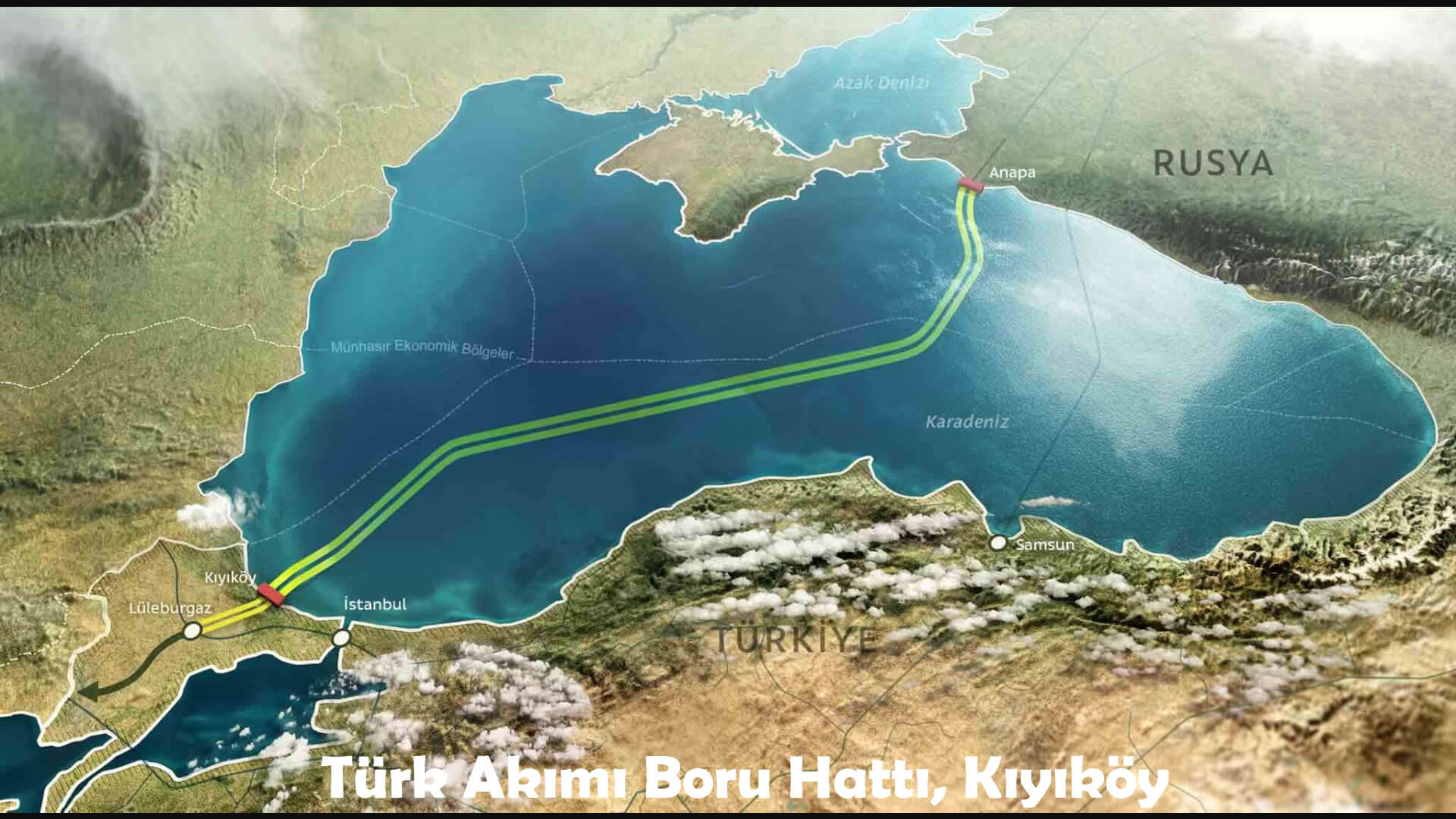 Current output from the coast of Turkey under the Black Sea from Russia to Turkey to transfer the planned natural gas pipeline project is scheduled to be here.
Kiyikoy Cave, Kirklareli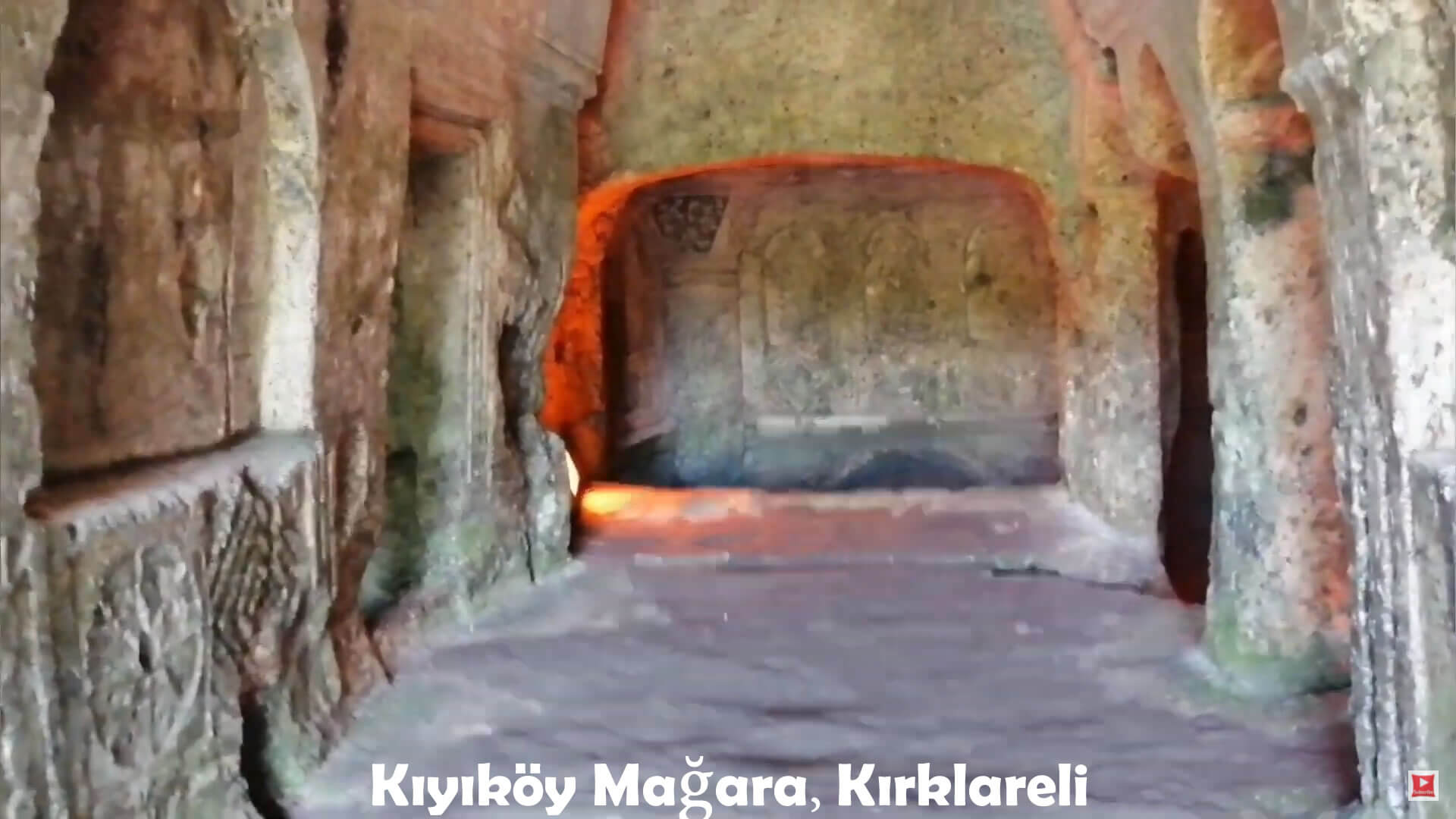 Kiyikoy River, Kirklareli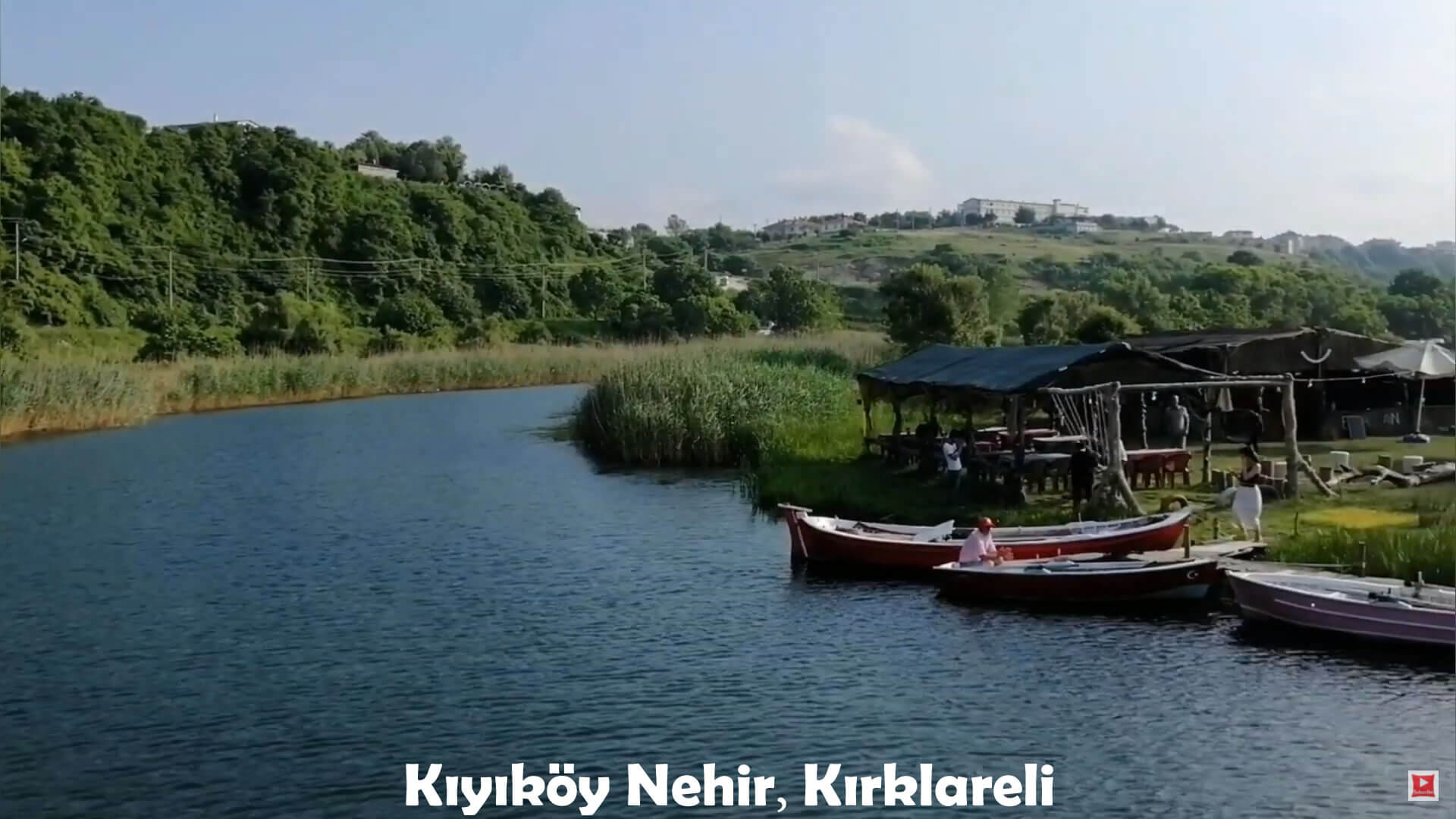 Kiyikoy Papuc Creeki, Kirklareli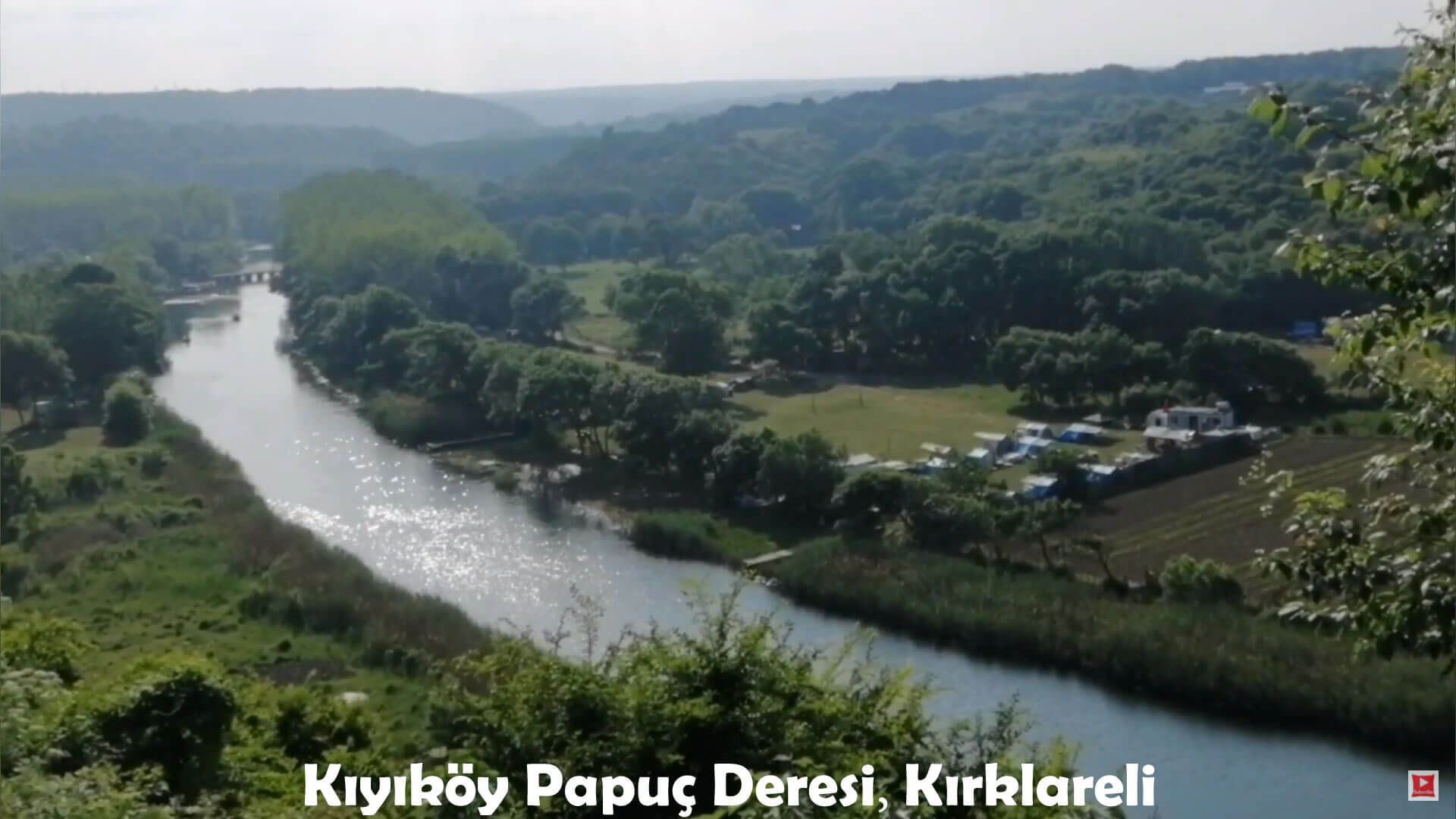 Kiyikoy Beach, Kirklareli
Kiyikoy Coast, Kirklareli