From the bustling city of Indianapolis to the rolling hills of southern Indiana, our map provides a comprehensive view of the state's diverse regions. So whether you're a resident of Indiana or a visitor, use our map to navigate with ease and discover all that this great state has to offer.
MAP OF INDIANA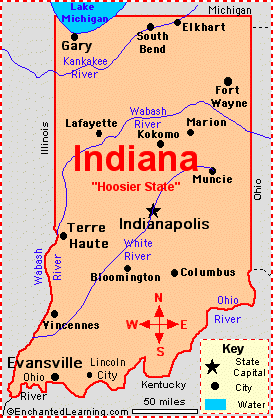 INDIANA MAP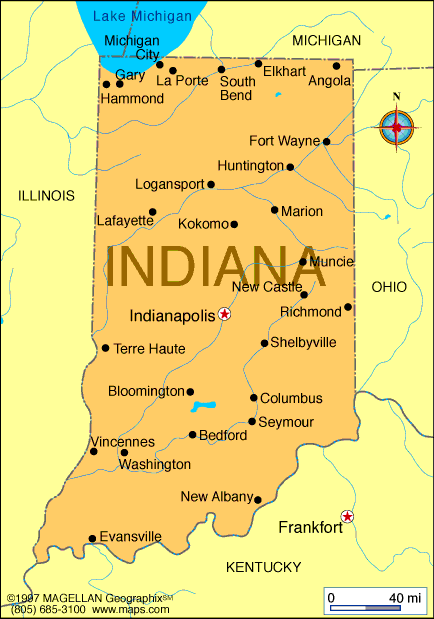 Brief information about Indiana, US
Indiana is a state located in the Midwestern region of the United States. It is the 38th largest state in terms of land area and the 17th most populous state, with a population of approximately 6.7 million people. The state's capital and largest city is Indianapolis, which is known for hosting the Indy 500, one of the world's most famous auto races.
Area:
Indiana has a total area of 36,418 square miles (94,321 square kilometers), making it the 38th largest state in the United States.
Population:
As of 2020, the estimated population of Indiana was 6.73 million people, according to the U.S. Census Bureau.
Demographics:
Indiana is a predominantly white state, with non-Hispanic whites making up around 81% of the population. African Americans, Hispanics, and Asians make up smaller portions of the population. The state has a median age of 38.1 years, and a male-to-female ratio of approximately 49.5% to 50.5%.
History:
Indiana was admitted to the Union as the 19th state on December 11, 1816. The state played an important role in the Underground Railroad, a network of secret routes and safe houses used by slaves to escape to freedom. During the Civil War, Indiana contributed over 200,000 soldiers to the Union Army. In the 20th century, Indiana became a major center for manufacturing and industry.
Economy:
Indiana has a diverse economy, with major industries including manufacturing, agriculture, healthcare, and education. The state is known for its automotive manufacturing, and is home to the global headquarters of several automakers. Other top industries in Indiana include pharmaceuticals, medical devices, and logistics. The state has a GDP of around $377 billion and a per capita income of $48,974 (as of 2021).
A Collection of Indiana Maps and Indiana Satellite Images
MAP OF INDIANA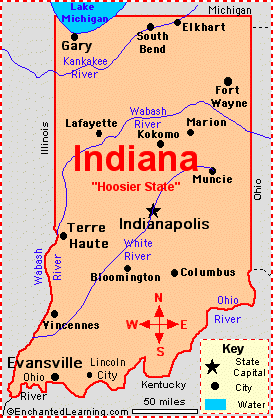 INDIANA COUNTY MAP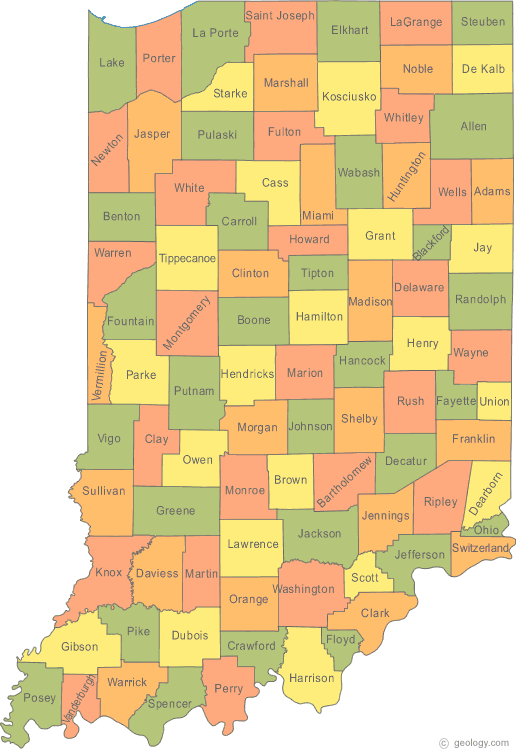 INDIANA MAP USA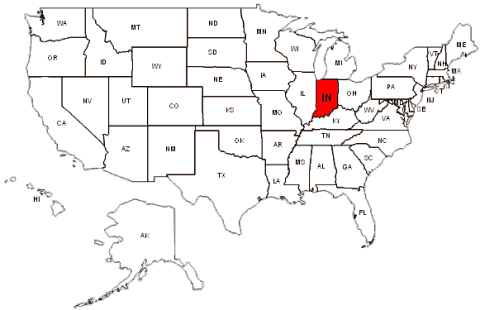 INDIANA MAP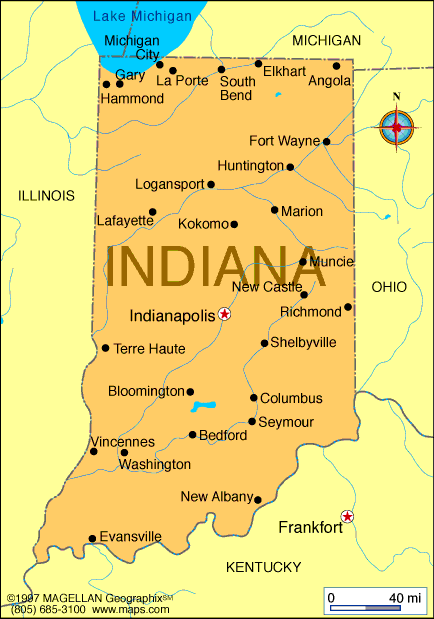 INDIANA MAP
INDIANA PHYSICAL MAP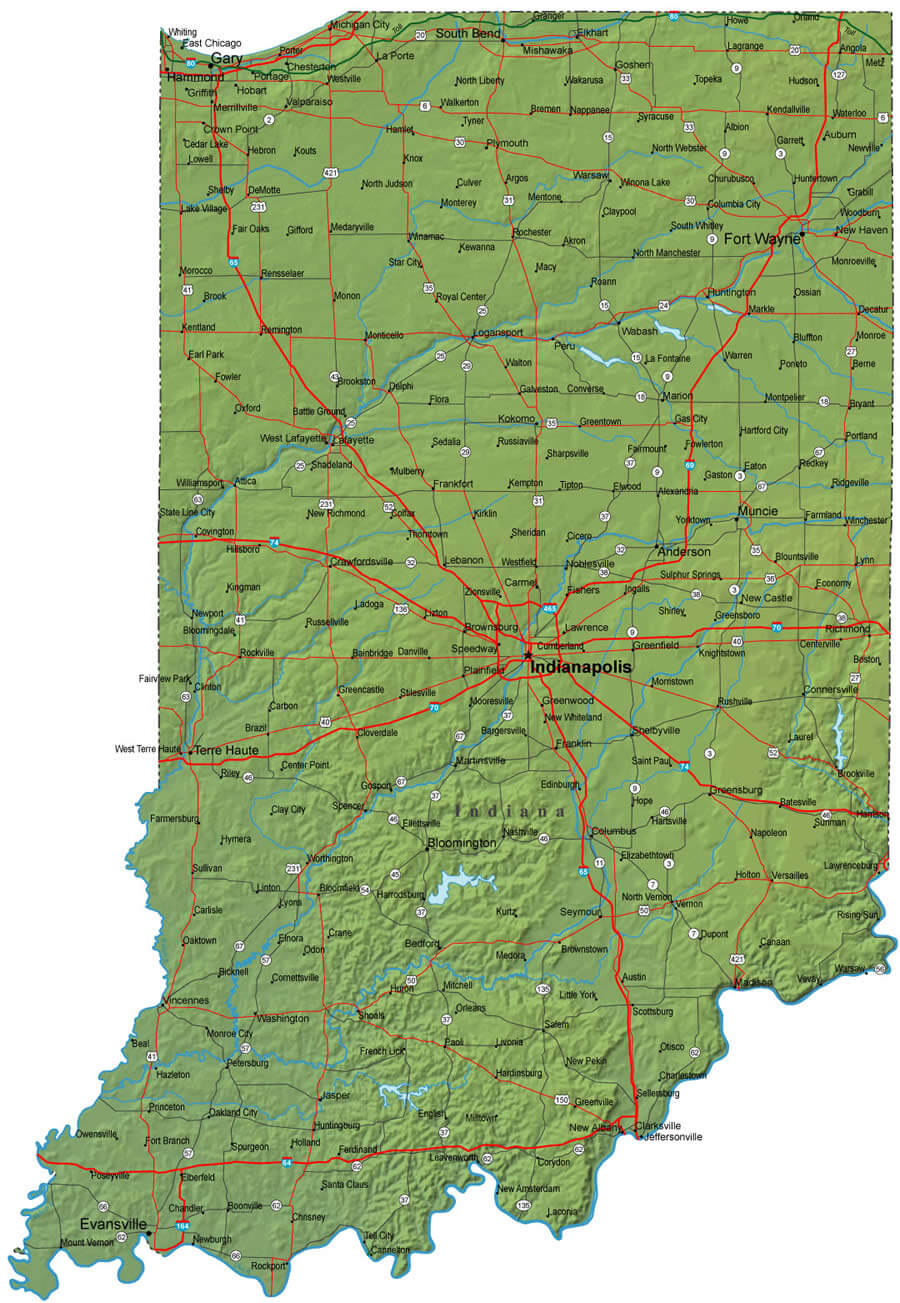 INDIANA POLITICAL MAP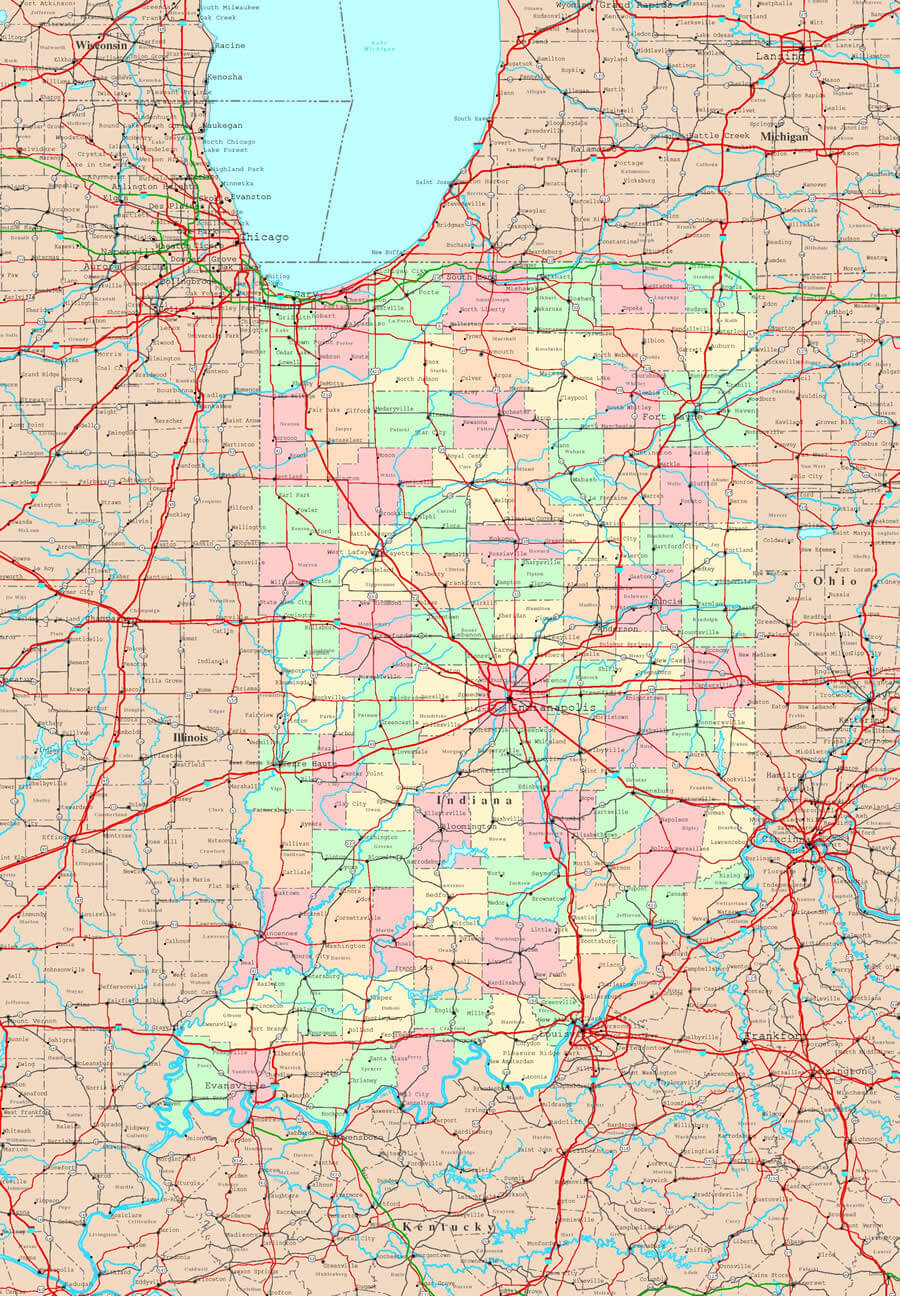 INDIANA ROAD MAP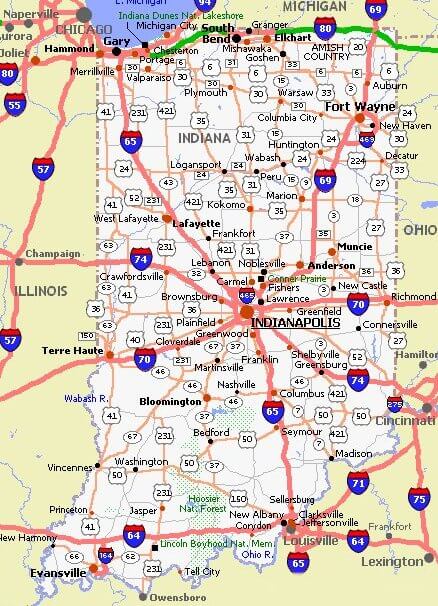 INDIANA COUNTIES MAP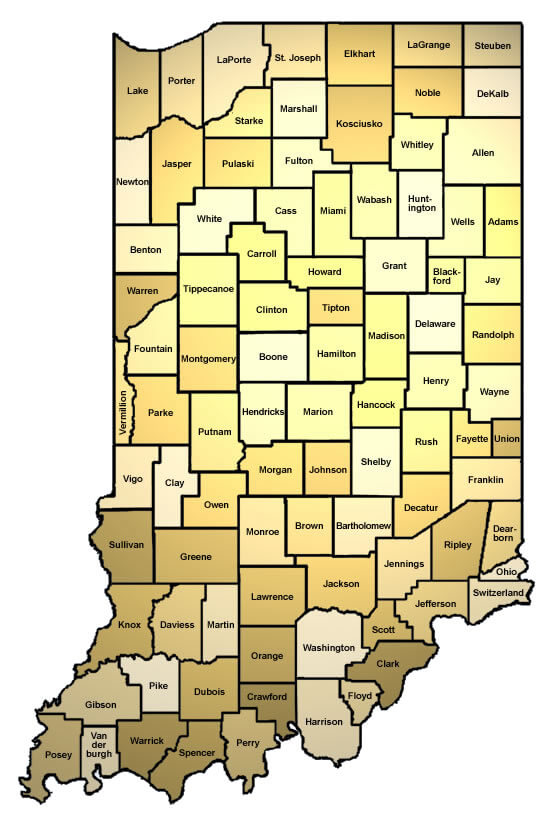 INDIANA COUNTY MAP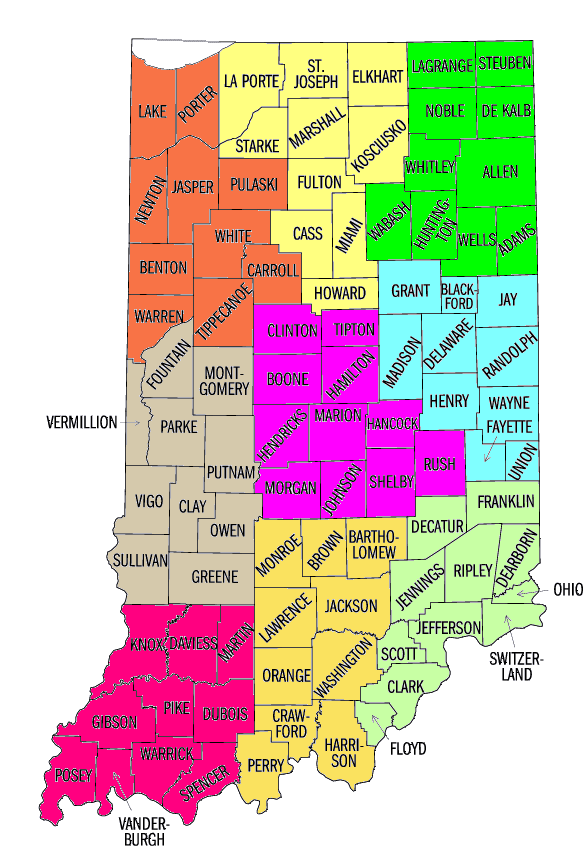 INDIANA MAP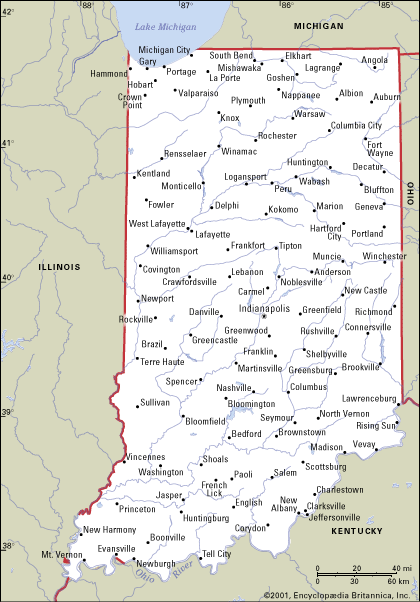 INDIANA ROAD MAP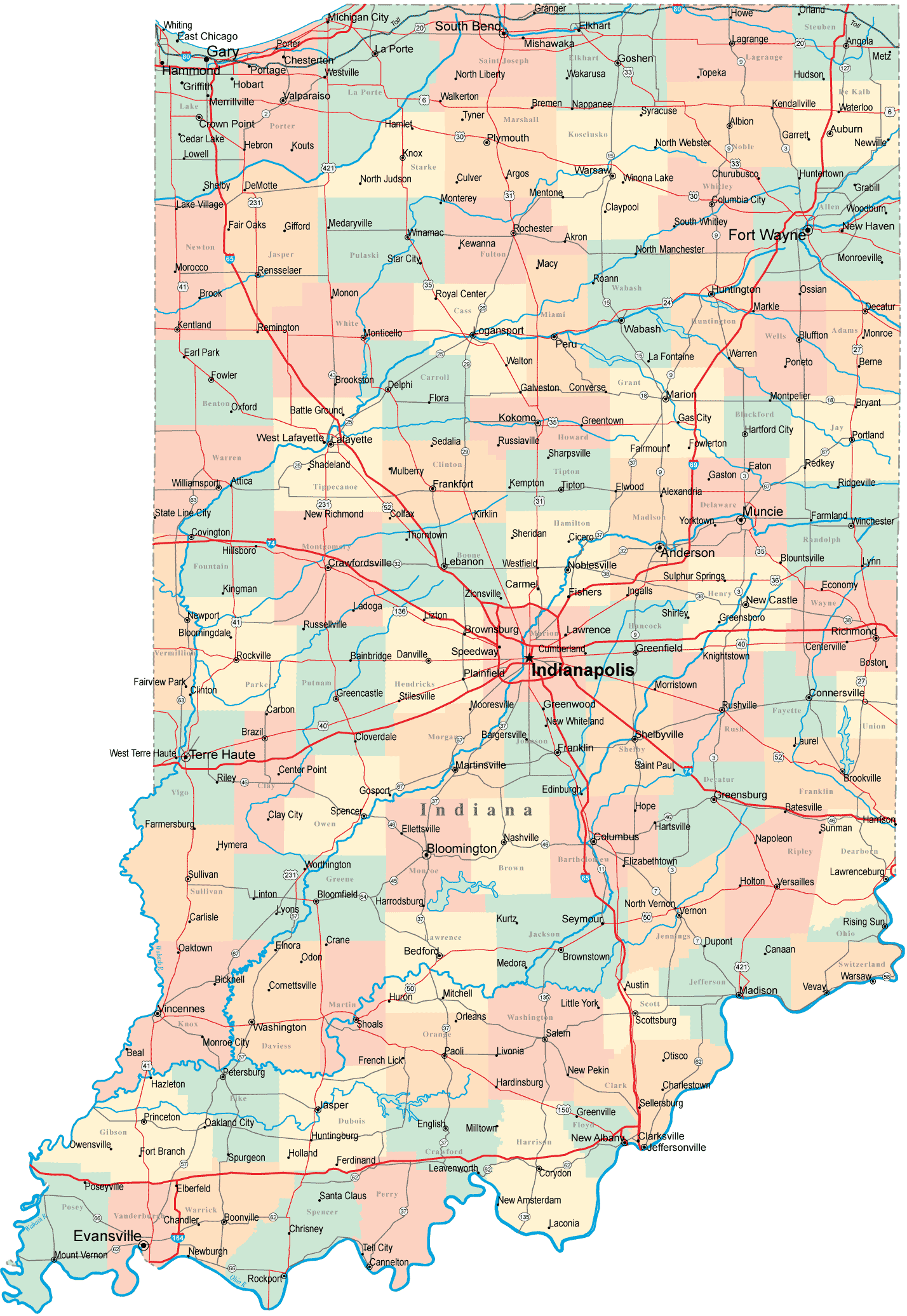 MAP OF INDIANA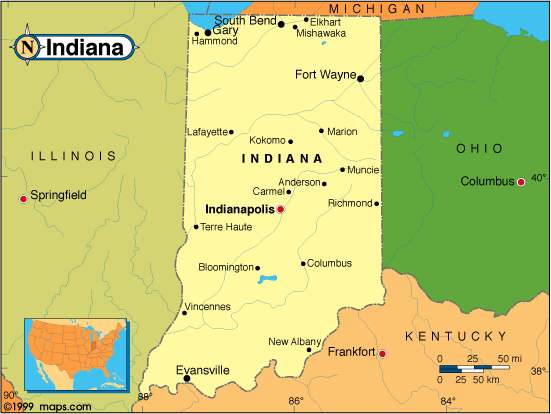 ROAD MAP OF INDIANA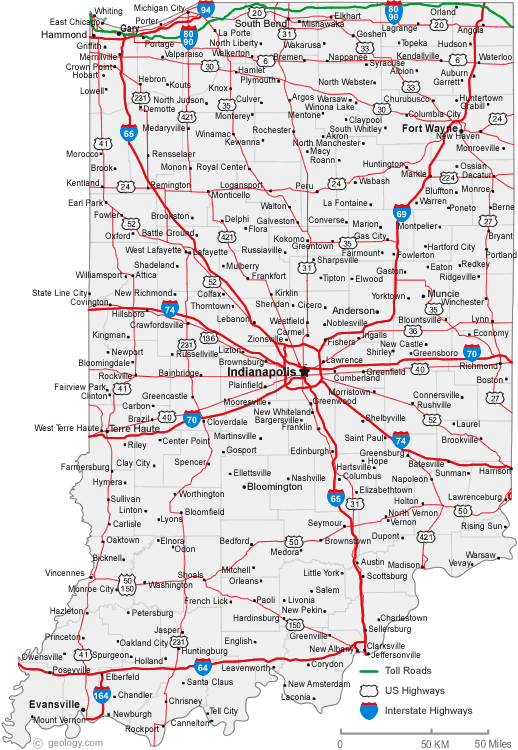 A collection of Indiana Maps
Author:
Arif Cagrici