Kansas, also known as the Sunflower State, is located in the heart of the United States and is known for its vast prairies, scenic Flint Hills, and rich history. Our detailed map of Kansas is designed to help you explore and navigate this fascinating state, whether you are a resident, a visitor, or simply interested in learning more about Kansas.
On this page, you'll find a comprehensive map that highlights the state's major cities, highways, and topographic features. You'll also discover useful information about popular tourist destinations and landmarks, including Wichita, Topeka, and the Kansas City metropolitan area. Whether you're planning a road trip, looking for new places to visit, or simply want to learn more about Kansas, WorldMap1's Kansas map has got you covered. So, let's get started and discover all the wonders that this great state has to offer!
MAP OF KANSAS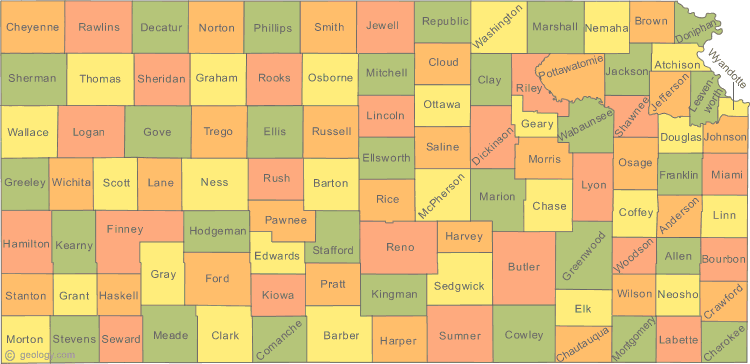 KANSAS CITIES TOWNS MAP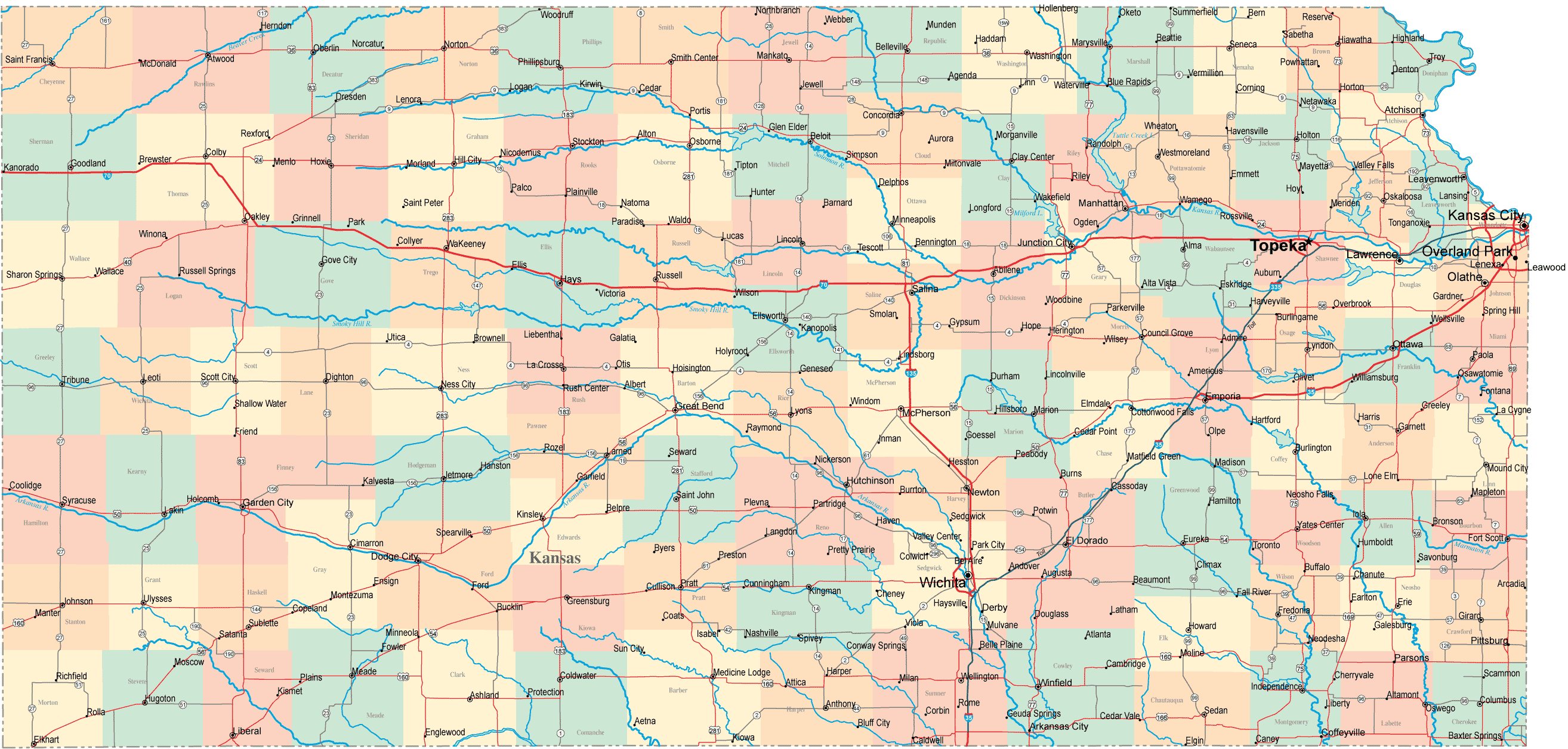 Brief information about Kansas, US
Kansas is a state located in the Midwestern region of the United States. It is bordered by Nebraska to the north, Missouri to the east, Oklahoma to the south, and Colorado to the west. With an area of approximately 82,000 square miles (213,000 square kilometers), Kansas is the 15th largest state in the US. The state's capital is Topeka, and its largest city is Wichita.
Area:
82,278 square miles (213,100 square kilometers)
Population (2020 estimate):
2,937,880
Largest cities (2020 estimate):
Wichita: 395,745
Overland Park: 194,759
Kansas City: 150,082
Topeka: 125,190
Olathe: 142,841
Median age (2019 estimate): 37.9 years
White: 84.8%
Black or African American: 6.2%
Hispanic or Latino: 12.0%
Asian: 3.1%
Native American: 1.2%
Historical highlights:
Kansas played a pivotal role in the abolitionist movement and the Civil War. It was the site of the infamous 1856 raid by abolitionist John Brown on the pro-slavery settlement of Pottawatomie Creek, as well as the 1861 Battle of Wilson's Creek, one of the first major battles of the war. Kansas was also a key destination for settlers during the westward expansion of the 19th century, with the famous Oregon Trail and Santa Fe Trail passing through the state.
Economy:
Major industries in Kansas include aerospace, agriculture, manufacturing, and healthcare. The state is home to several major aerospace companies, including Spirit AeroSystems, Textron Aviation, and Bombardier Aerospace. Agriculture is a major contributor to the state's economy, with Kansas ranking among the top producers of wheat, corn, and cattle in the US. In recent years, Kansas has also seen growth in sectors such as renewable energy, technology, and logistics.
A Collection of Kansas Maps and Kansas Satellite Images
MAP OF KANSAS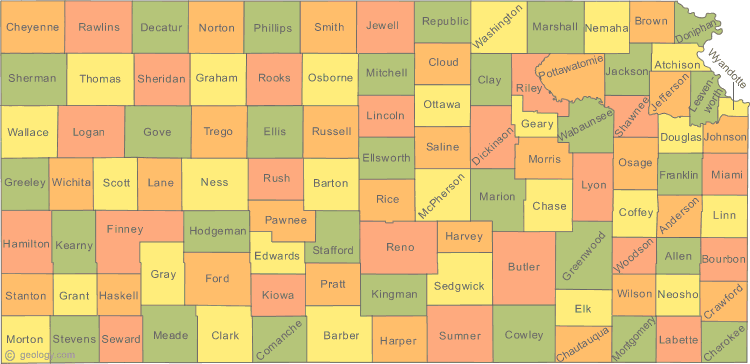 KANSAS CITIES MAP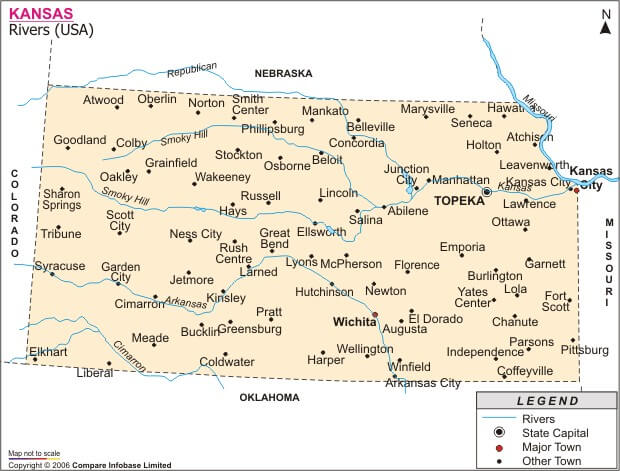 KANSAS CITIES MAP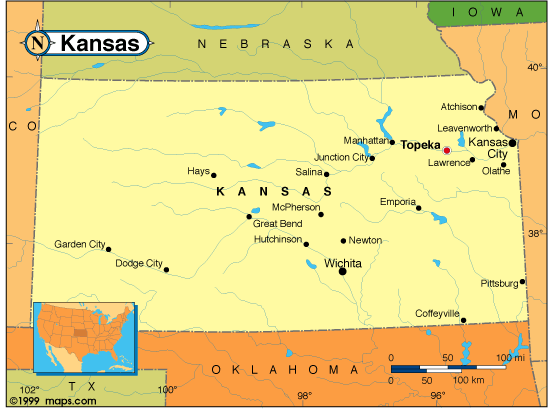 KANSAS CITIES TOWNS MAP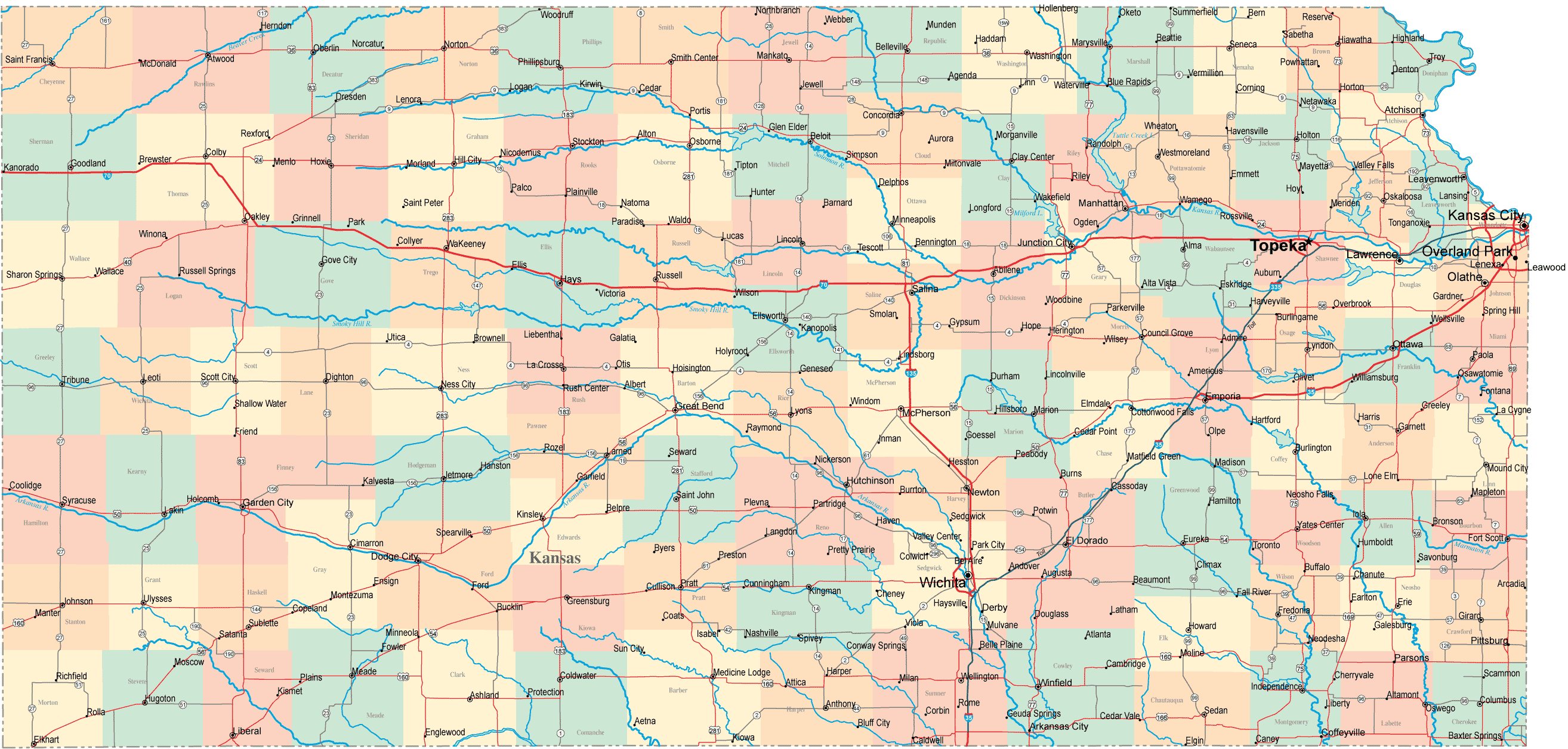 KANSAS COUNTY MAP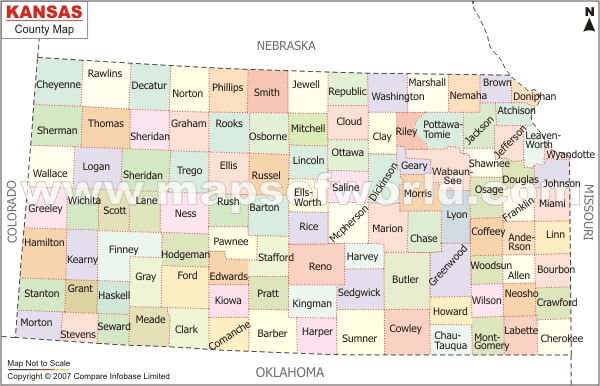 KANSAS POLITICAL MAP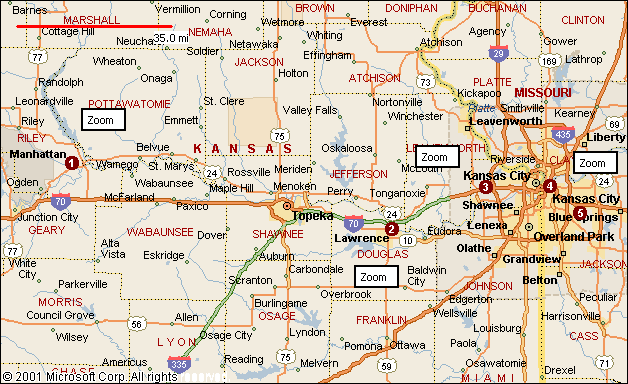 KANSAS REFERENCE MAP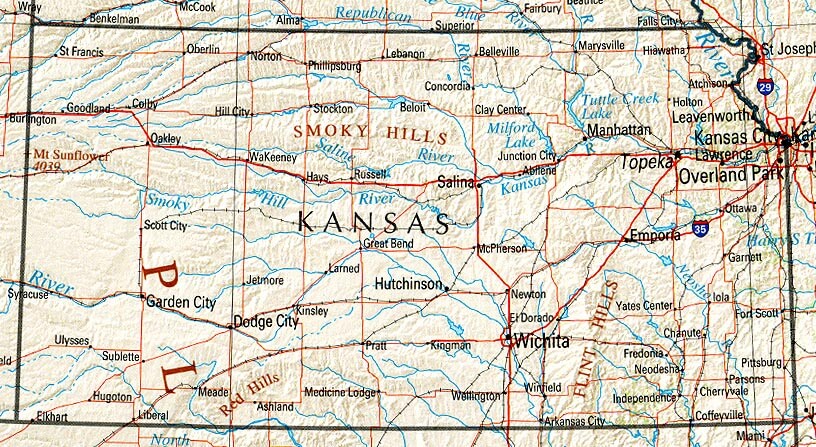 KANSAS RIVERS MAP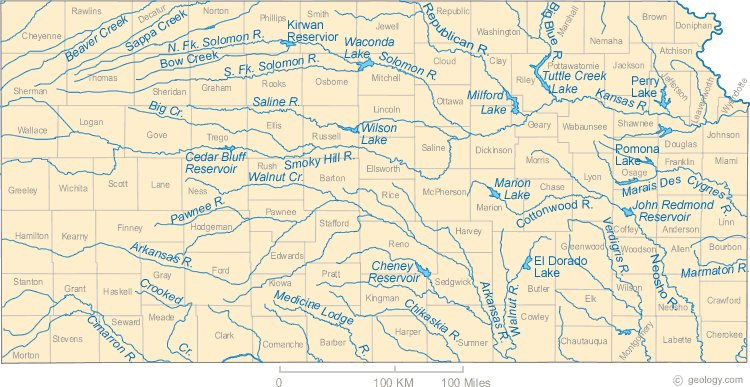 KANSAS ROAD MAP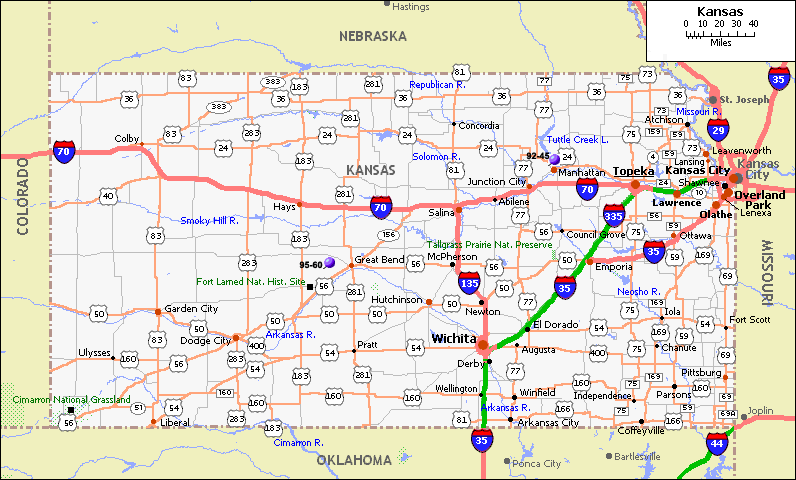 MAP OF KANSAS CITIES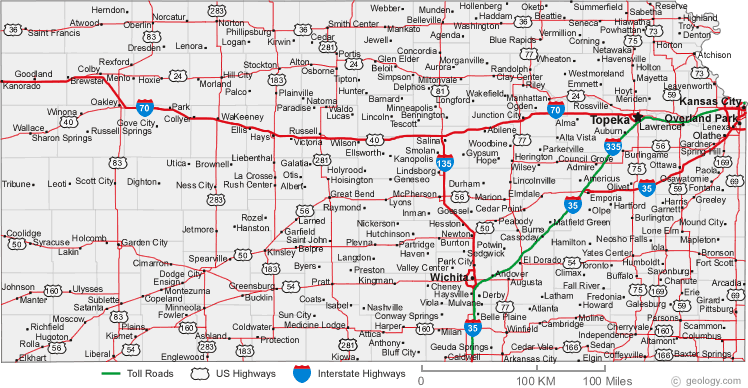 A collection of Kansas Maps
Author:
Arif Cagrici