Known as the Bluegrass State, Kentucky is a southeastern state with a rich history, diverse landscape, and unique cultural offerings. Our map allows you to explore all that Kentucky has to offer, from the bustling city of Louisville to the rolling hills of horse country.
MAP OF KENTUCKY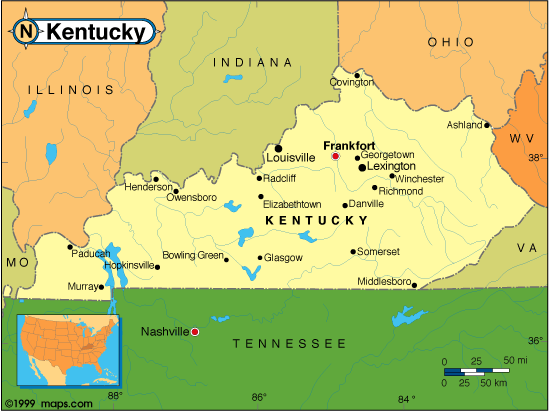 KENTUCKY COUNTY MAP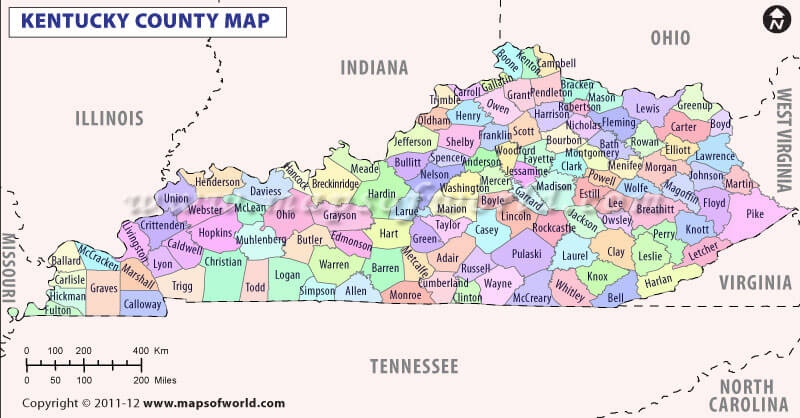 Brief information about kentucky, US
Kentucky is a state located in the southeastern region of the United States. It is known as the Bluegrass State due to the fertile soil found in the central part of the state. The capital of Kentucky is Frankfort, and its largest city is Louisville.
Area: 40,408 square miles (104,656 square kilometers)
Population: Approximately 4.5 million people
Largest cities: Louisville, Lexington, Bowling Green, Owensboro, Covington
Demographics:
Race and ethnicity: White (85.6%), Black or African American (8.4%), Hispanic or Latino (4.3%), Asian (1.5%), Two or more races (1.4%), Other race (0.8%)
Median age: 39.2 years
Gender: Female (50.8%), Male (49.2%)
History:
Kentucky was originally part of Virginia, but became the 15th state to join the Union on June 1, 1792.
The state played a significant role in the Civil War, with both Union and Confederate forces battling for control.
Kentucky is also known for the Hatfield-McCoy feud, a long-running and violent dispute between two families that began in the late 1800s.
Economy:
Kentucky's economy is diverse, with major industries including manufacturing, agriculture, and tourism.
Manufacturing is the largest sector of the state's economy, with major employers including Toyota, Ford, and General Electric.
Kentucky is the leading producer of bourbon in the world, with many distilleries located throughout the state.
Agriculture is also an important industry, with tobacco, corn, and soybeans among the top crops produced in Kentucky.
A Collection of Kentucky Maps and Kentucky Satellite Images
MAP OF KENTUCKY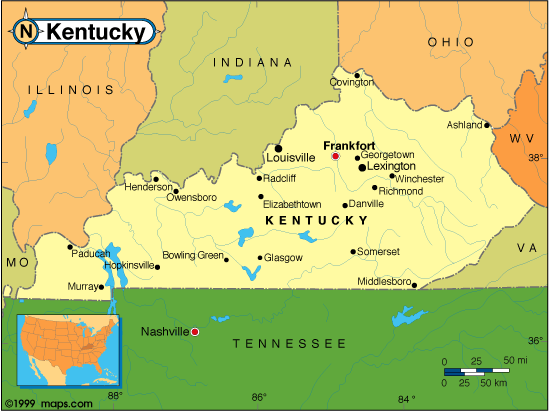 CITIES MAP OF KENTUCKY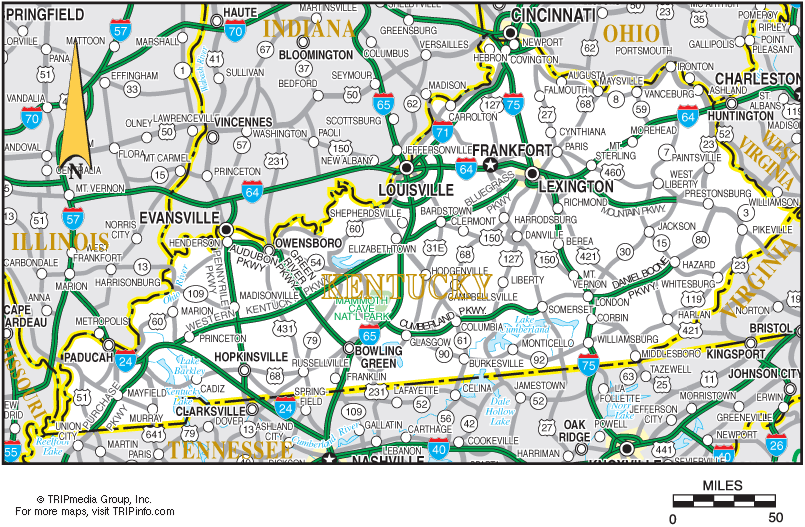 KENTUCKY COUNTY MAP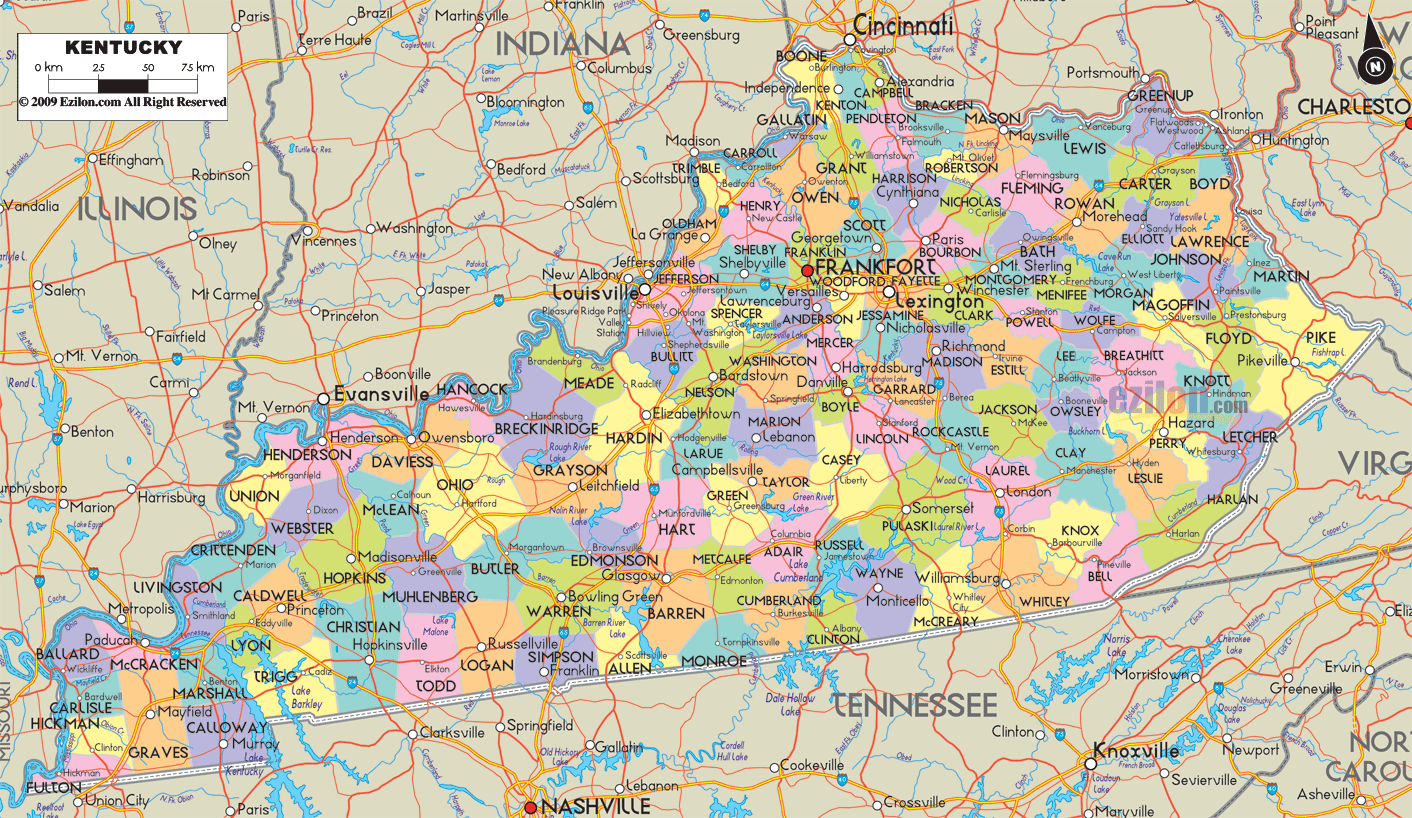 KENTUCKY COUNTY MAP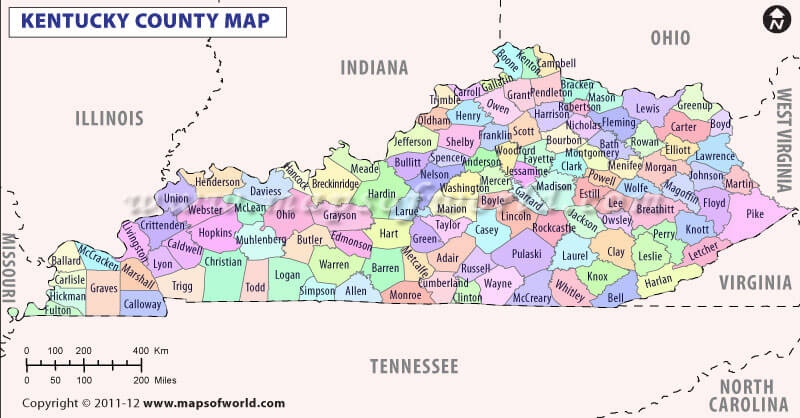 KENTUCKY MAP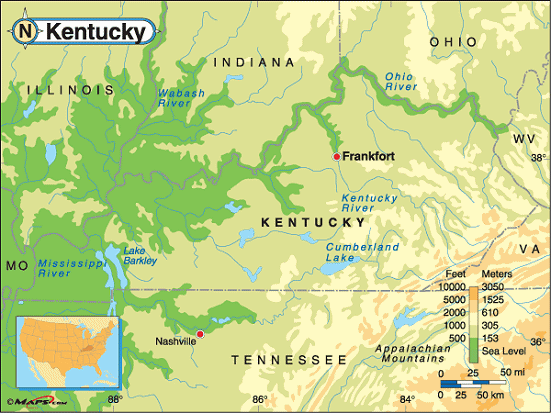 KENTUCKY CITIES MAP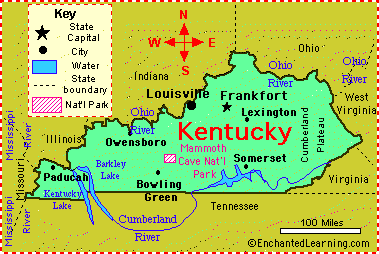 KENTUCKY COUNTY MAP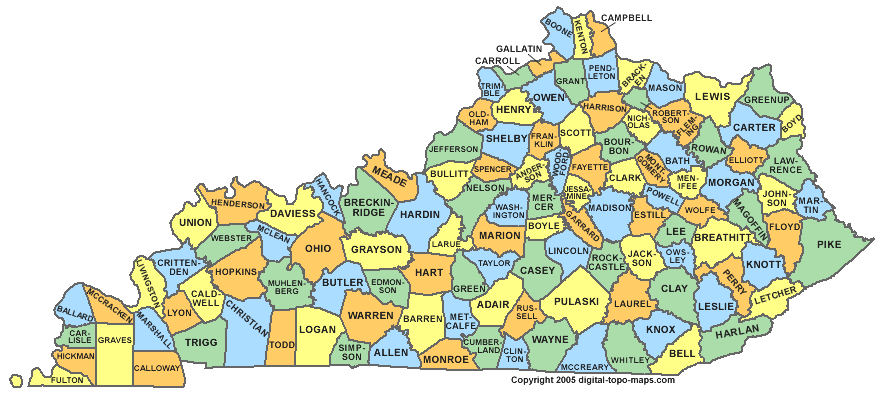 KENTUCKY HIGHWAYS MAP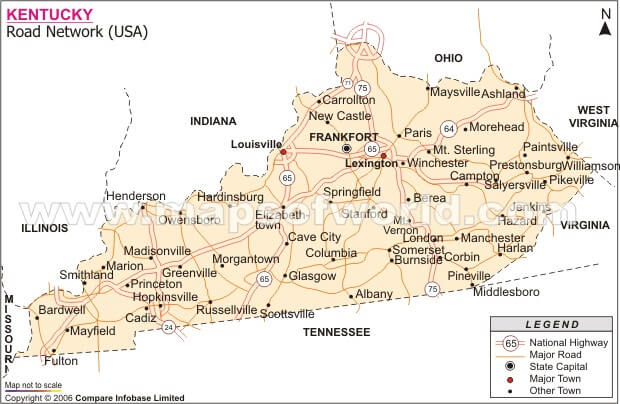 KENTUCKY LAND MAP
KENTUCKY MAP LEXINGTON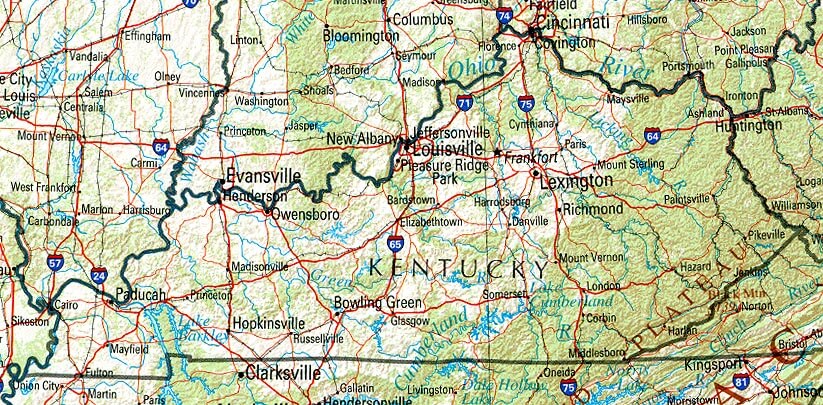 KENTUCKY PHYSICAL MAP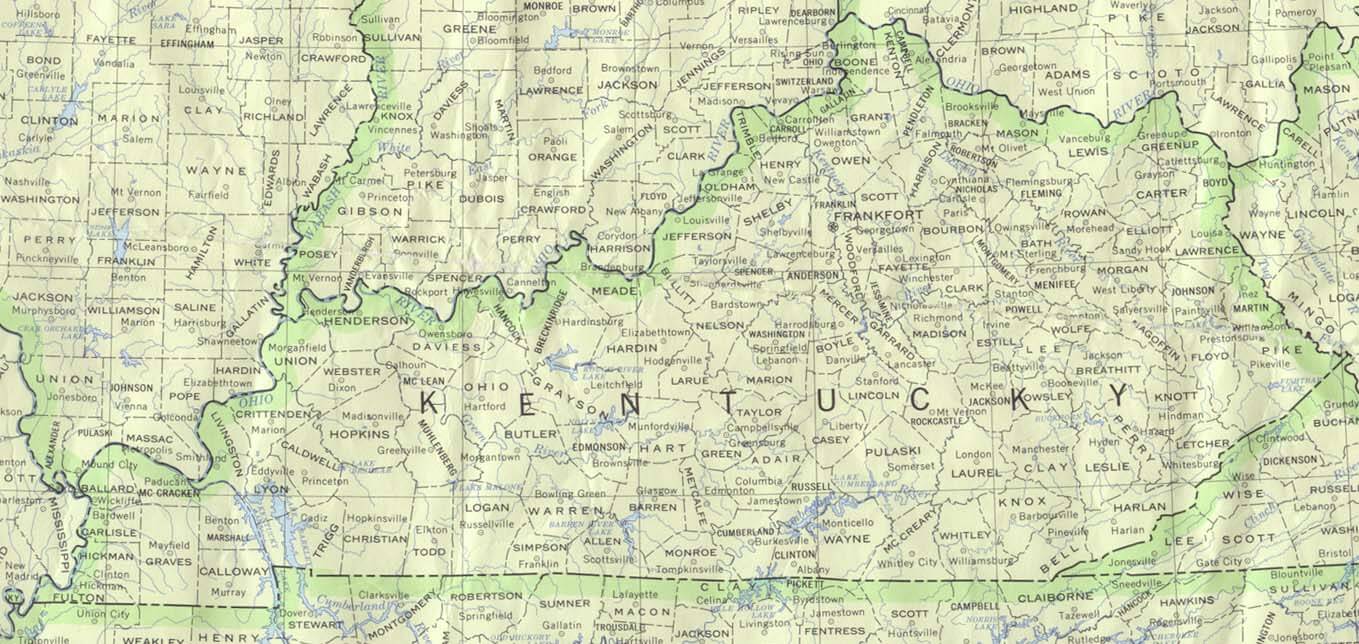 KENTUCKY REFERENCE MAP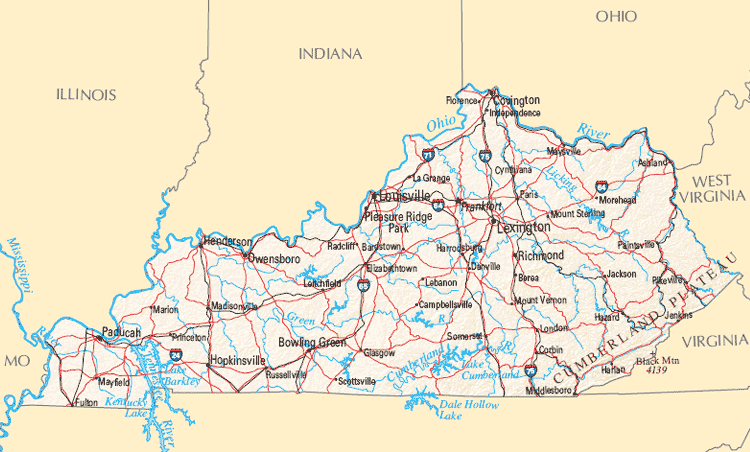 KENTUCKY RIVERS MAP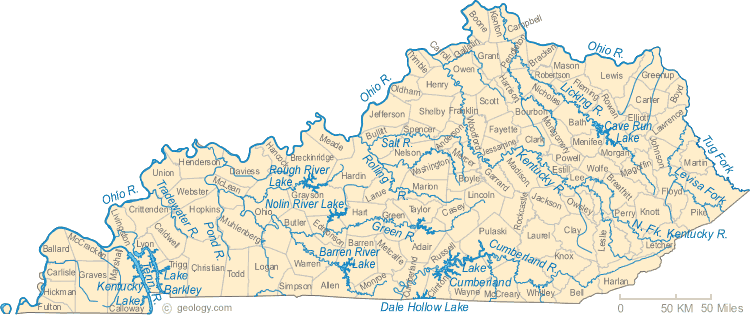 KENTUCKY ROAD MAP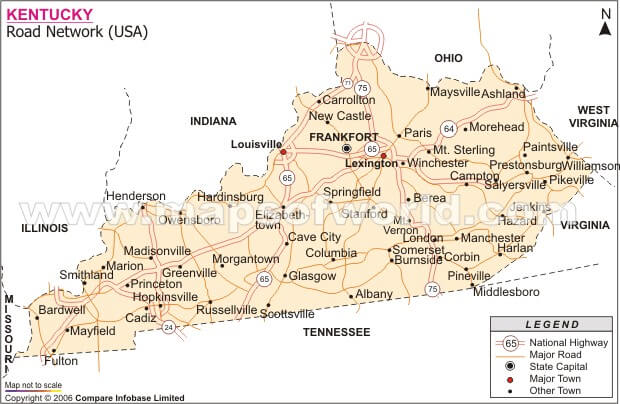 KENTUCKY STATE MAP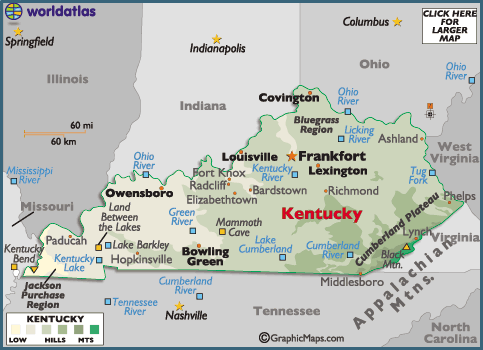 KENTUCKY ZIP CODE MAP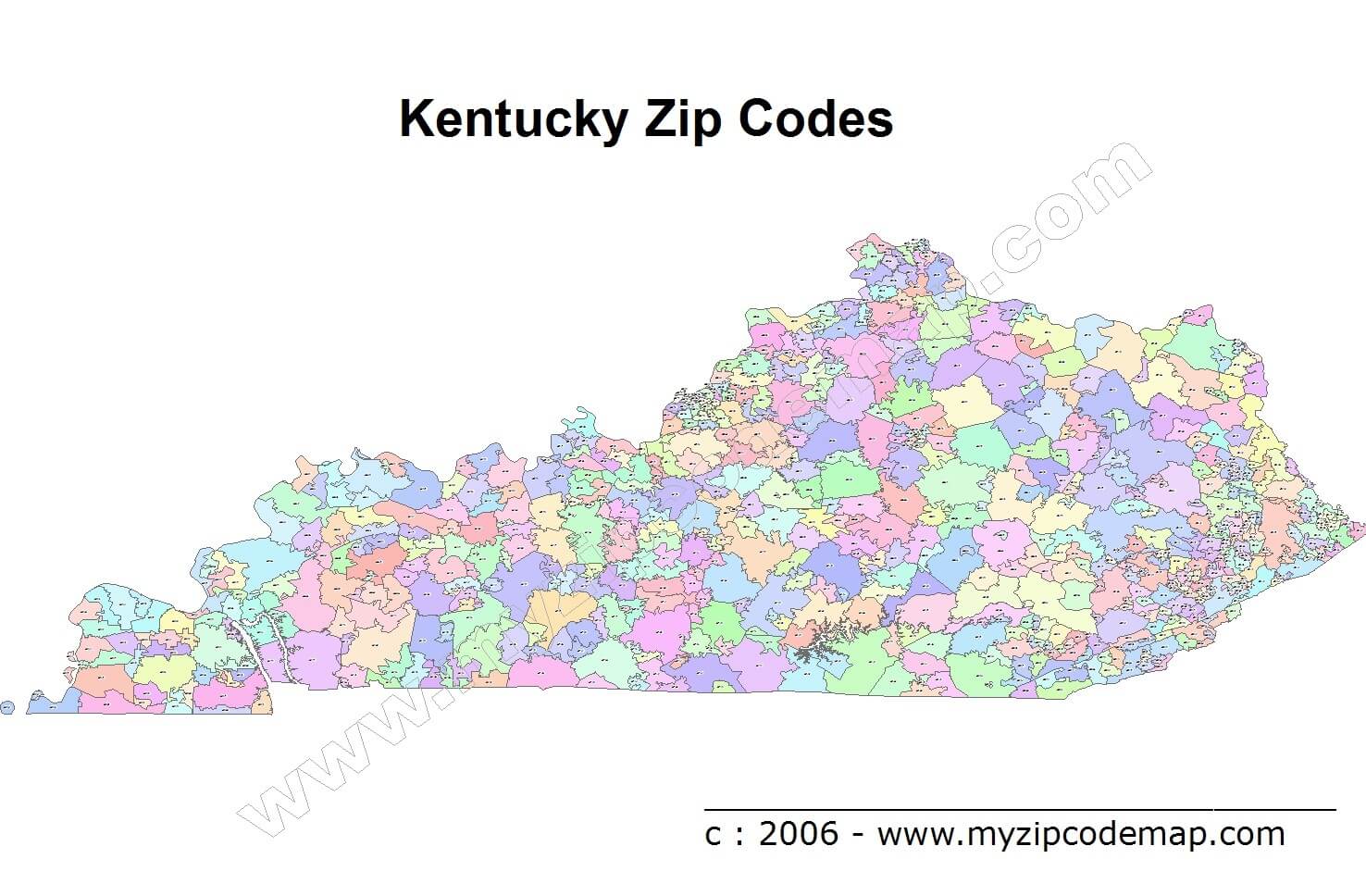 PHYSICAL MAP OF KENTUCKY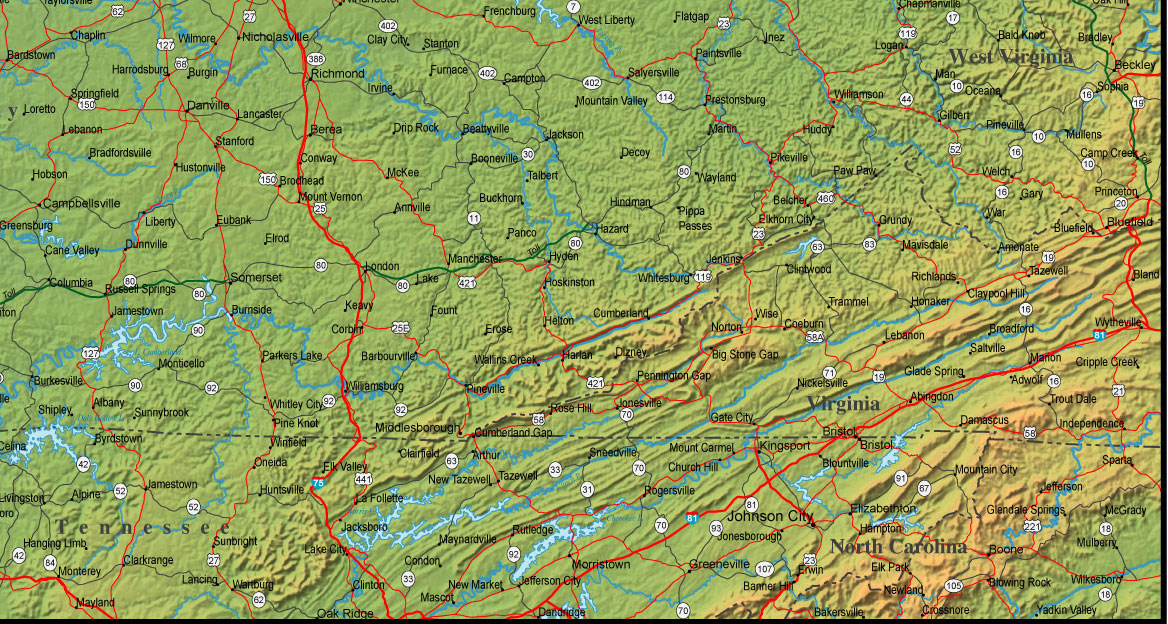 ROUTE MAP OF KENTUCKY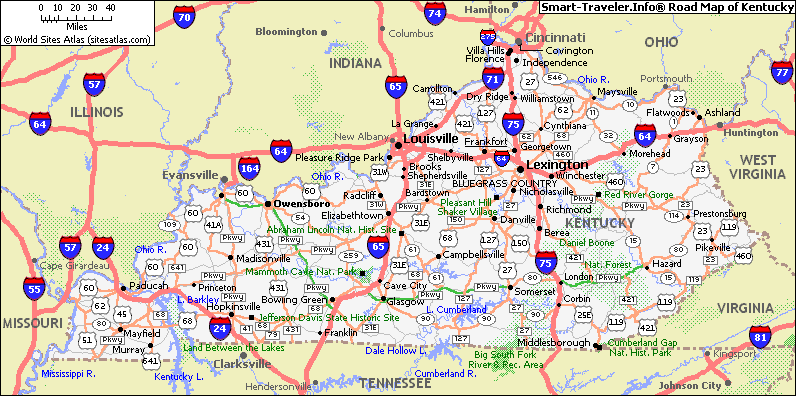 A collection of Kentucky Maps
Author:
Arif Cagrici
Largest Cities Map of Kentucky and Population
Louisville Map
-
597,337
Lexington Fayette Map
-
295,803
Bowling Green Map
-
58,067
Owensboro Map
-
57,265
Covington Map
-
40,640
Hopkinsville Map
-
31,577
Richmond Map
-
31,364
Florence Map
-
29,951
Georgetown Map
-
29,098
Henderson Map
-
28,757
Elizabethtown Map
-
28,531
Nicholasville Map
-
28,015
Jeffersontown Map
-
26,595
Frankfort Map
-
25,527
Paducah Map
-
25,024
Mayfield Map
-
10,024