Wyoming is one of the most breathtaking and awe-inspiring states in the USA. Known for its rugged landscapes, expansive wilderness, and unique geological formations, Wyoming is a paradise for outdoor enthusiasts and nature lovers. From the iconic Yellowstone National Park to the towering peaks of the Rocky Mountains, Wyoming offers a wealth of natural wonders to explore.
MAP OF WYOMING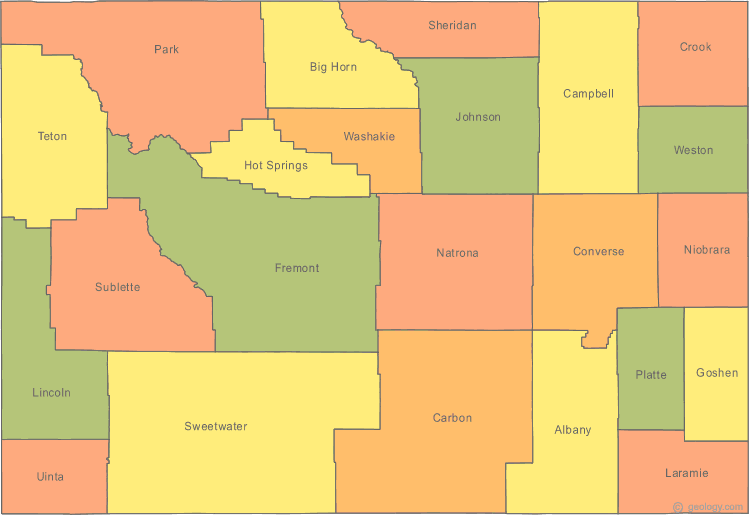 WYOMING MAPS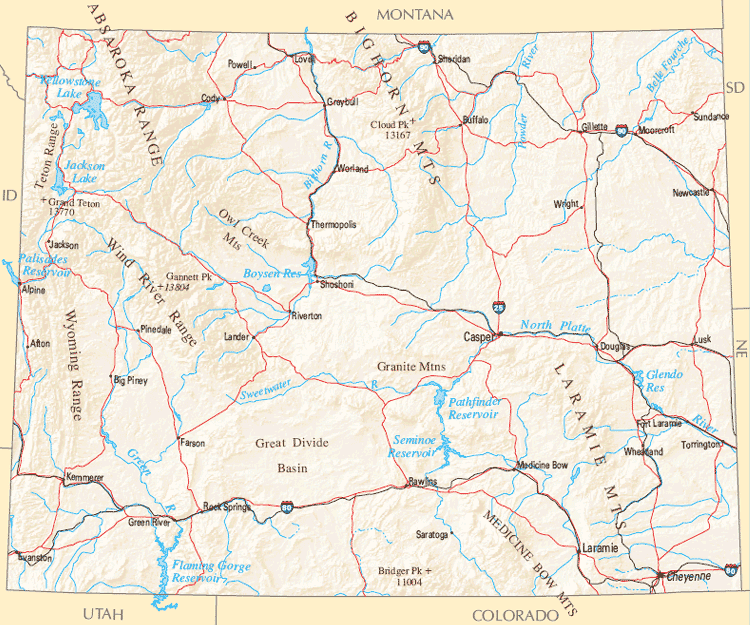 Brief information about Wyoming, US
Wyoming is a state located in the western region of the United States. It is the 10th largest state by area and the least populous state in the country, with a population of just over 570,000 people. Wyoming is known for its diverse landscapes, ranging from the Rocky Mountains to high plains, deserts, and forests.
Area:
Wyoming covers an area of 97,813 square miles (253,335 square kilometers), making it the 10th largest state in the USA.
Population:
As of 2020, Wyoming's estimated population is 576,851 people, with a population density of only 6.0 people per square mile (2.3 people per square kilometer).
Demographics:
Wyoming has a predominantly white population, with about 84% of its residents identifying as white alone. The state also has small populations of Hispanic or Latino (10%), American Indian or Alaska Native (3%), and Black or African American (1%) residents. English is the most commonly spoken language, followed by Spanish and Native American languages.
History:
Wyoming was originally inhabited by various Native American tribes, including the Shoshone, Arapaho, and Cheyenne. The first European explorers arrived in the 18th century, and the area became part of the United States in 1848 after the Mexican-American War. Wyoming was admitted as the 44th state in the USA on July 10, 1890.
Economy:
Wyoming's economy is largely based on natural resource extraction, including mining (coal, oil, natural gas, and trona) and agriculture (cattle, sheep, hay, and sugar beets). The state also has a growing tourism industry, with visitors coming to see its national parks, historic sites, and outdoor recreational opportunities. Wyoming's gross domestic product (GDP) was $44.1 billion in 2019, with a per capita income of $65,449.
A Collection of Wyoming Maps and Wyoming Satellite Images
MAP OF WYOMING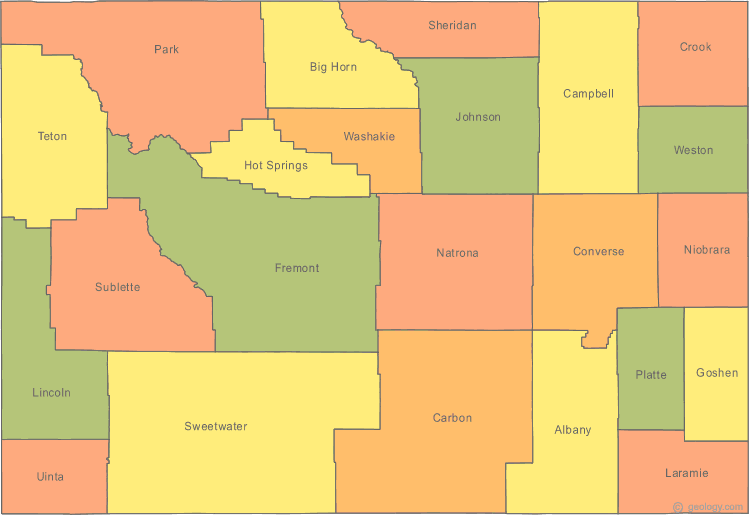 MAP OF WYOMING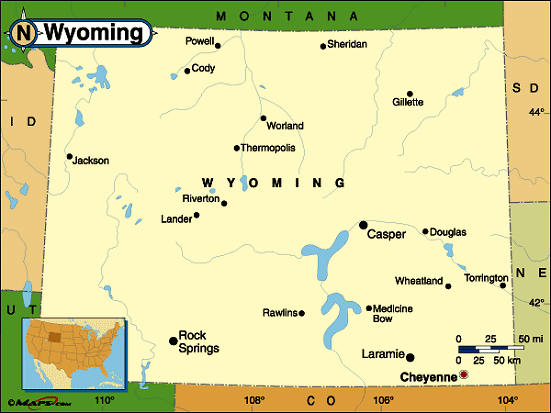 WYOMING MAP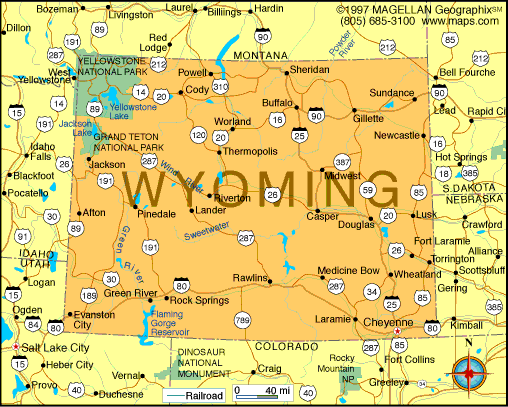 WYOMING MAPS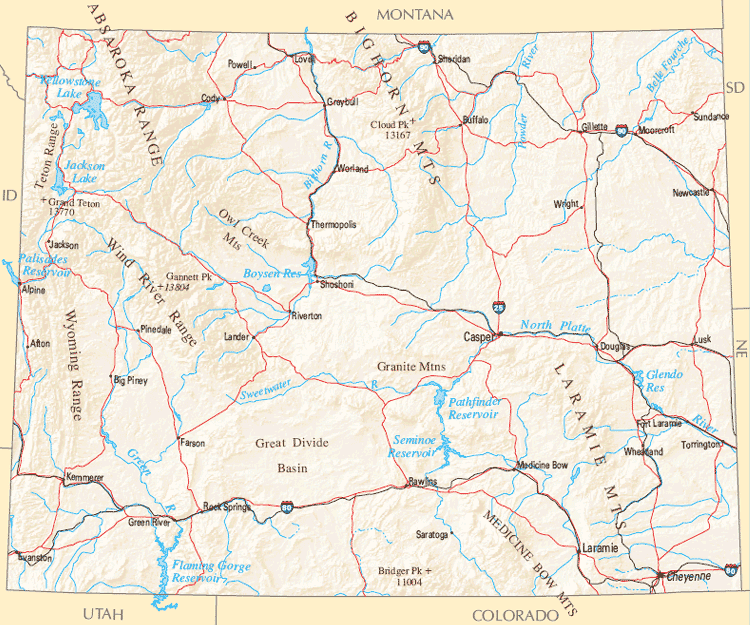 WYOMING SATELLITE MAP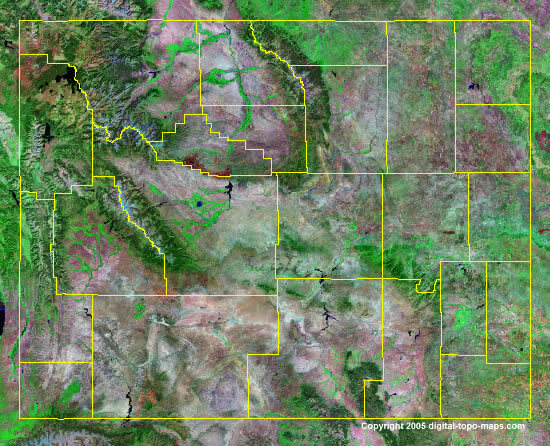 WYOMING CITY MAP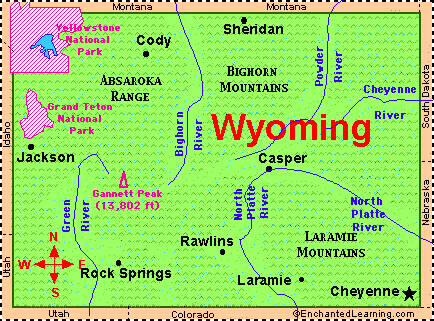 WYOMING COUNTY MAP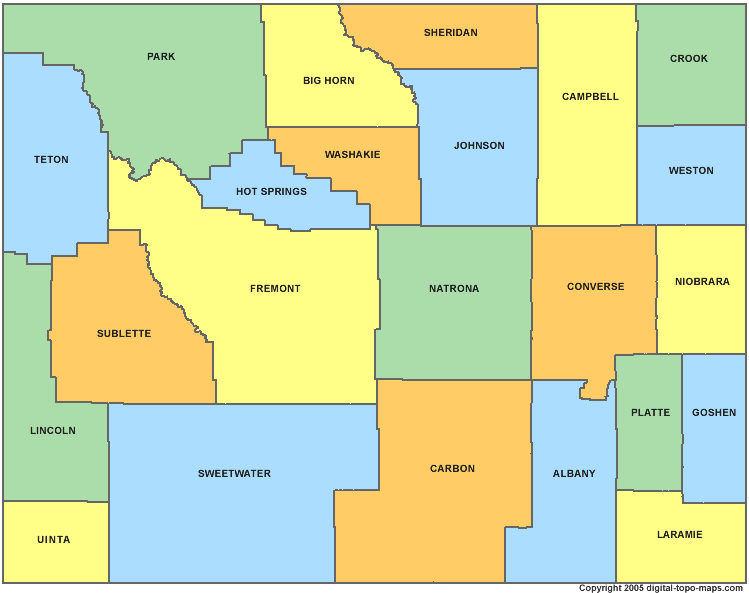 WYOMING ELEVATION MAP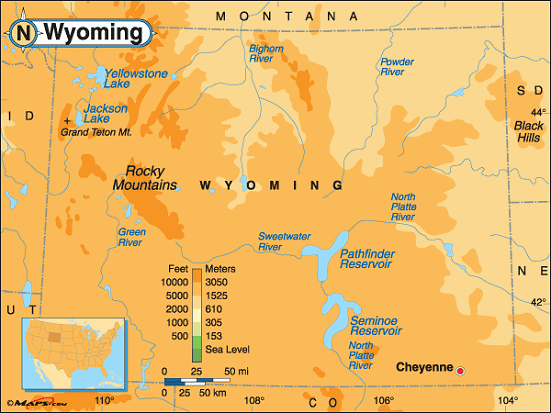 WYOMING HISTORICAL MAP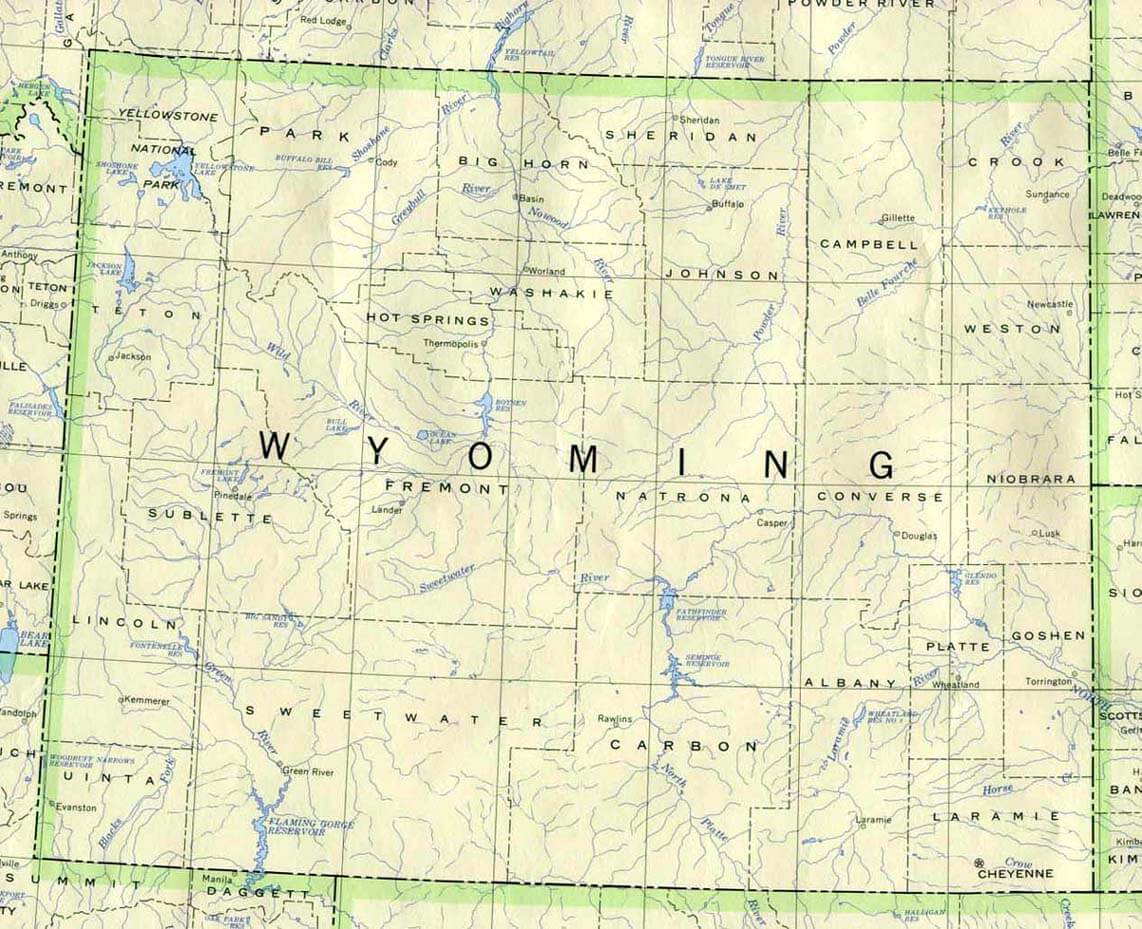 WYOMING MAP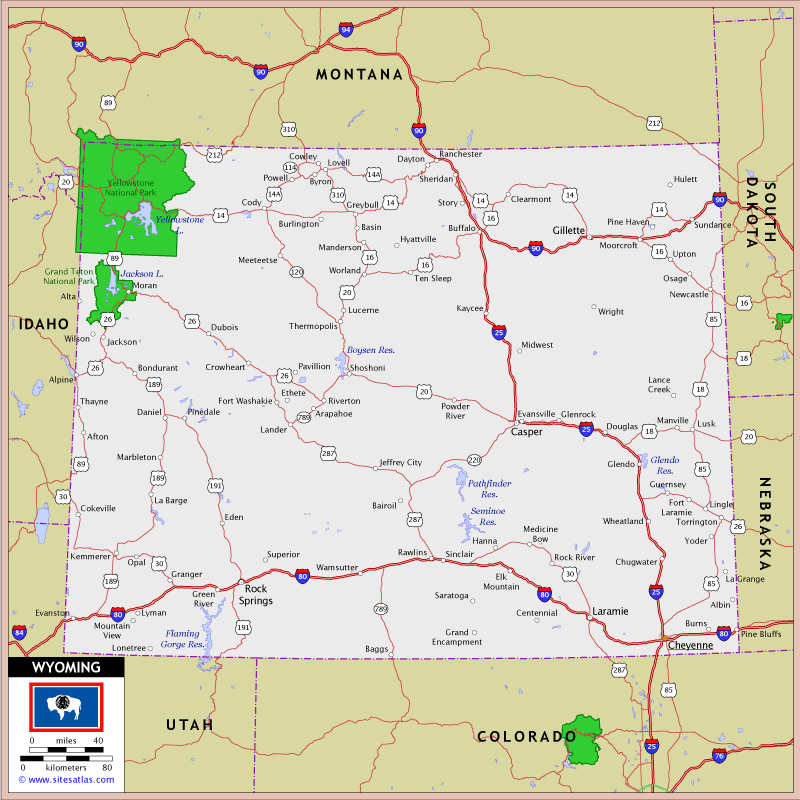 WYOMING MAP CASPER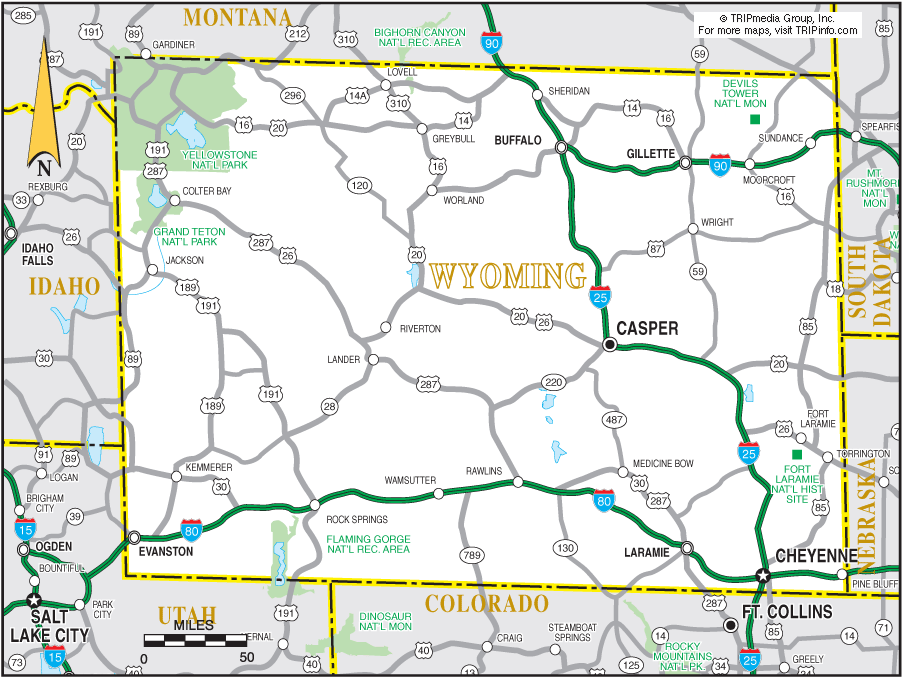 WYOMING MAPS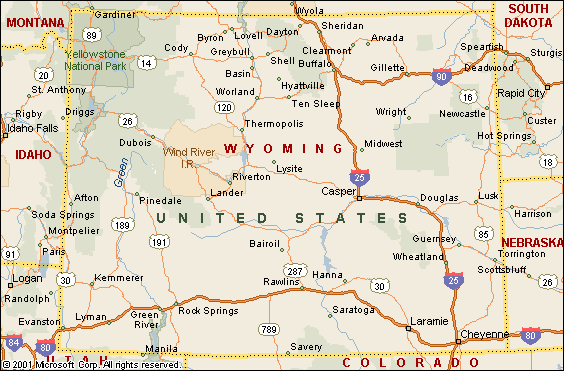 WYOMING NATIONAL PARK MAP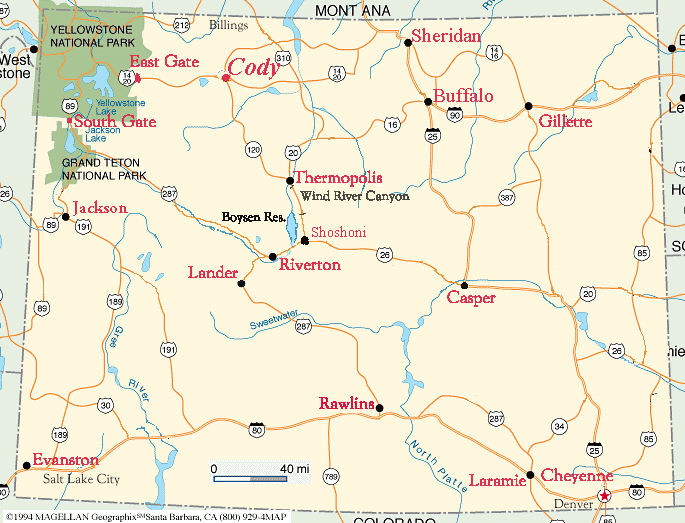 WYOMING PHYSICAL MAP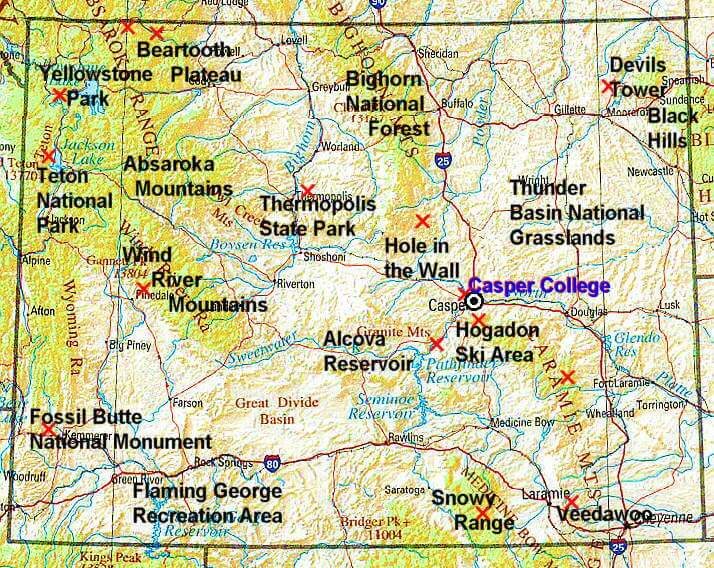 WYOMING REFERENCE MAP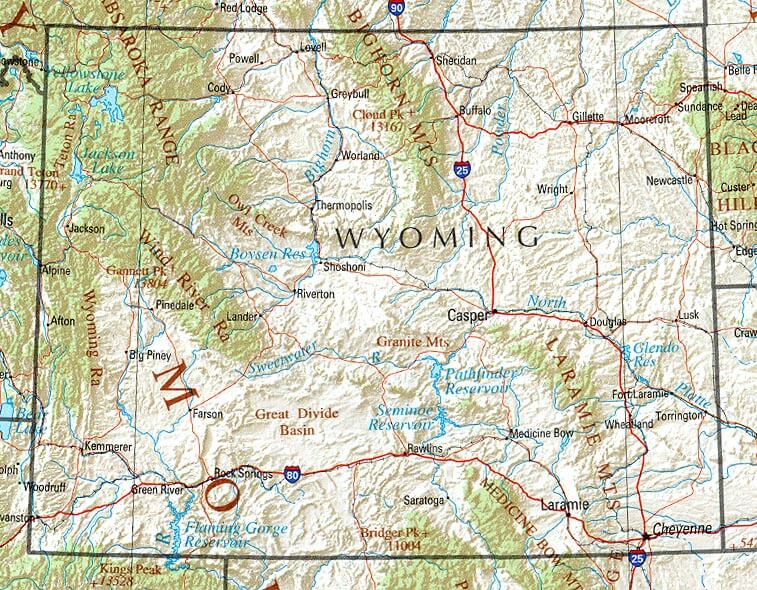 WYOMING RIVER MAP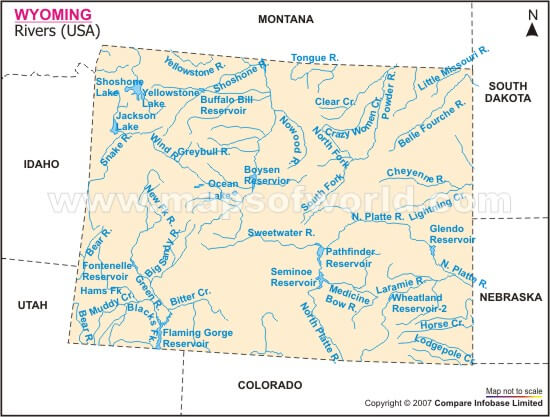 WYOMING ROAD MAP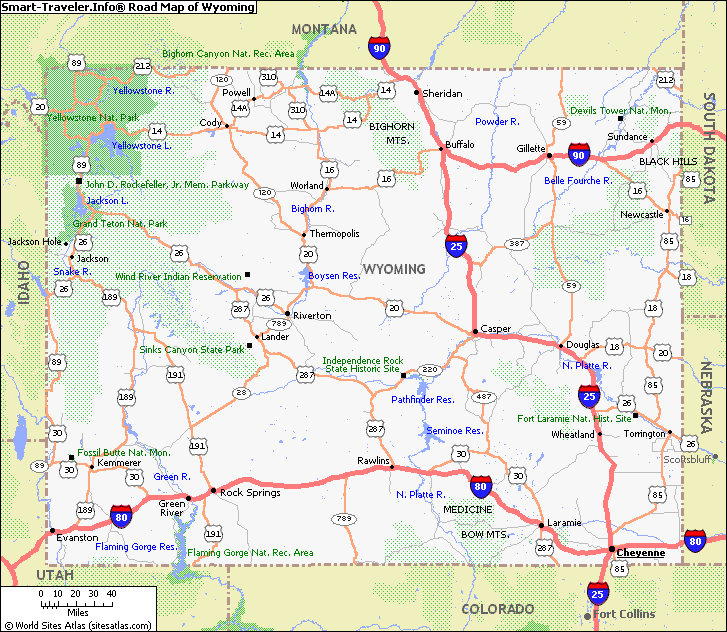 A collection of Wyoming Maps
Author:
Arif Cagrici