A Collection of Switzerland Maps, and Downloadable Swiss Maps
Please subscribe on "World Guide" channnel on Youtube at
youtube.com/c/WorldGuide
Switzerland Detailed Map
This map shows the major cities, roads, expressways and highways that connect them. The names of cities and towns are marked on the map. Major lakes and rivers are also marked as well as expressways and highways.
The country of Switzerland is located in central Europe. It is bordered by Italy, France and Liechtenstein to the west; Germany to the north; Austria and Liechtenstein to the east; and France, Germany and Austria (via its border with Vorarlberg) to the south. The territory of Switzerland covers an area of 41,285 km2 (15,938 square miles). In 2019 it had an estimated population of 8 million people.
The majority of this population lives in 26 cantons divided into three main linguistic regions: German-speaking (63%), French-speaking (20%) and Italian speakers (8%). Most citizens speak one language only or both official languages at a very high level. English is also widely understood by most people in major metropolitan areas such as Zurich or Geneva but less so in rural areas where German remains prevalent due to linguistic tradition rather than any desire to do so
Switzerland Country Map with National Border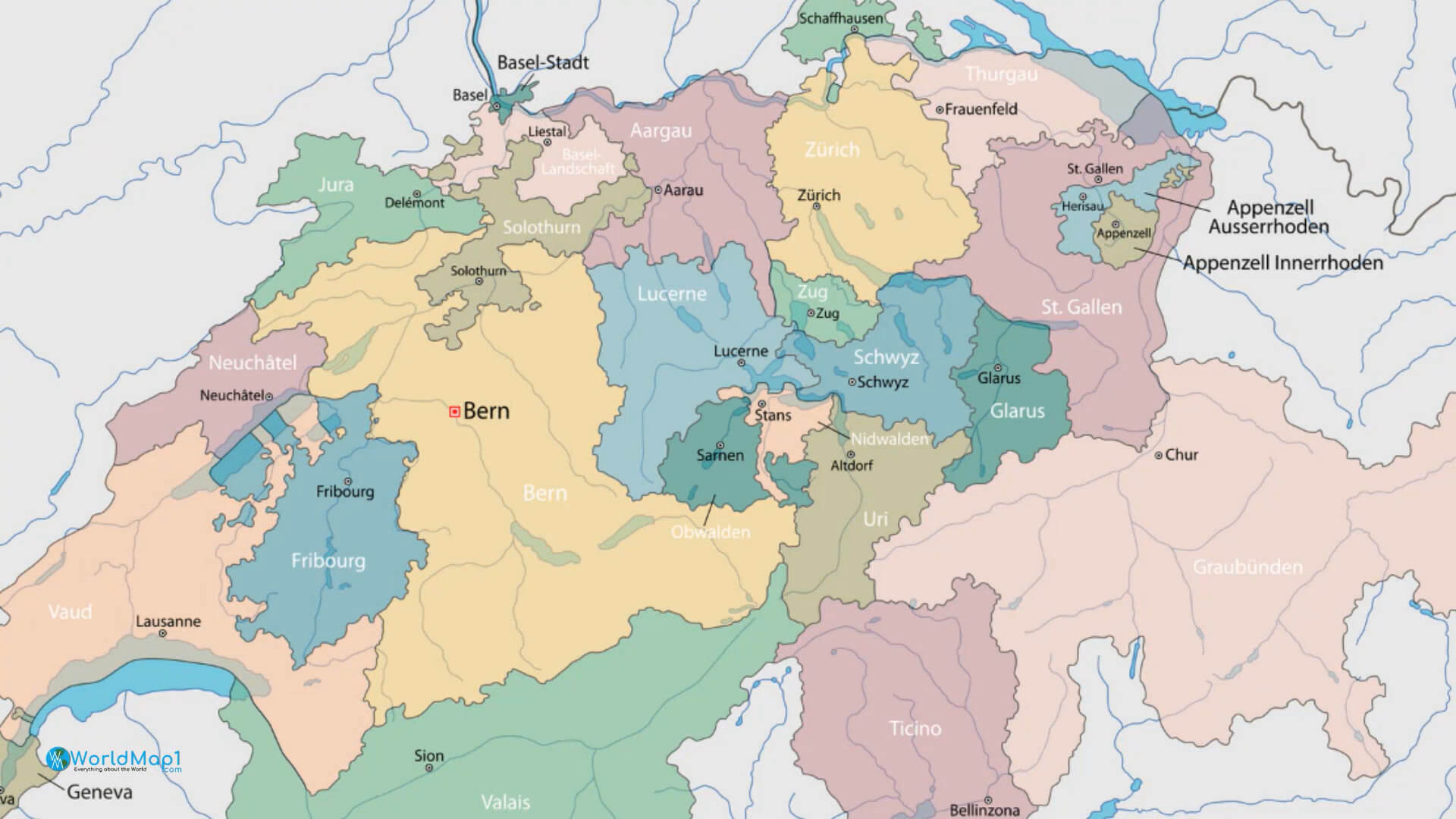 Switzerland France Germany Cities Map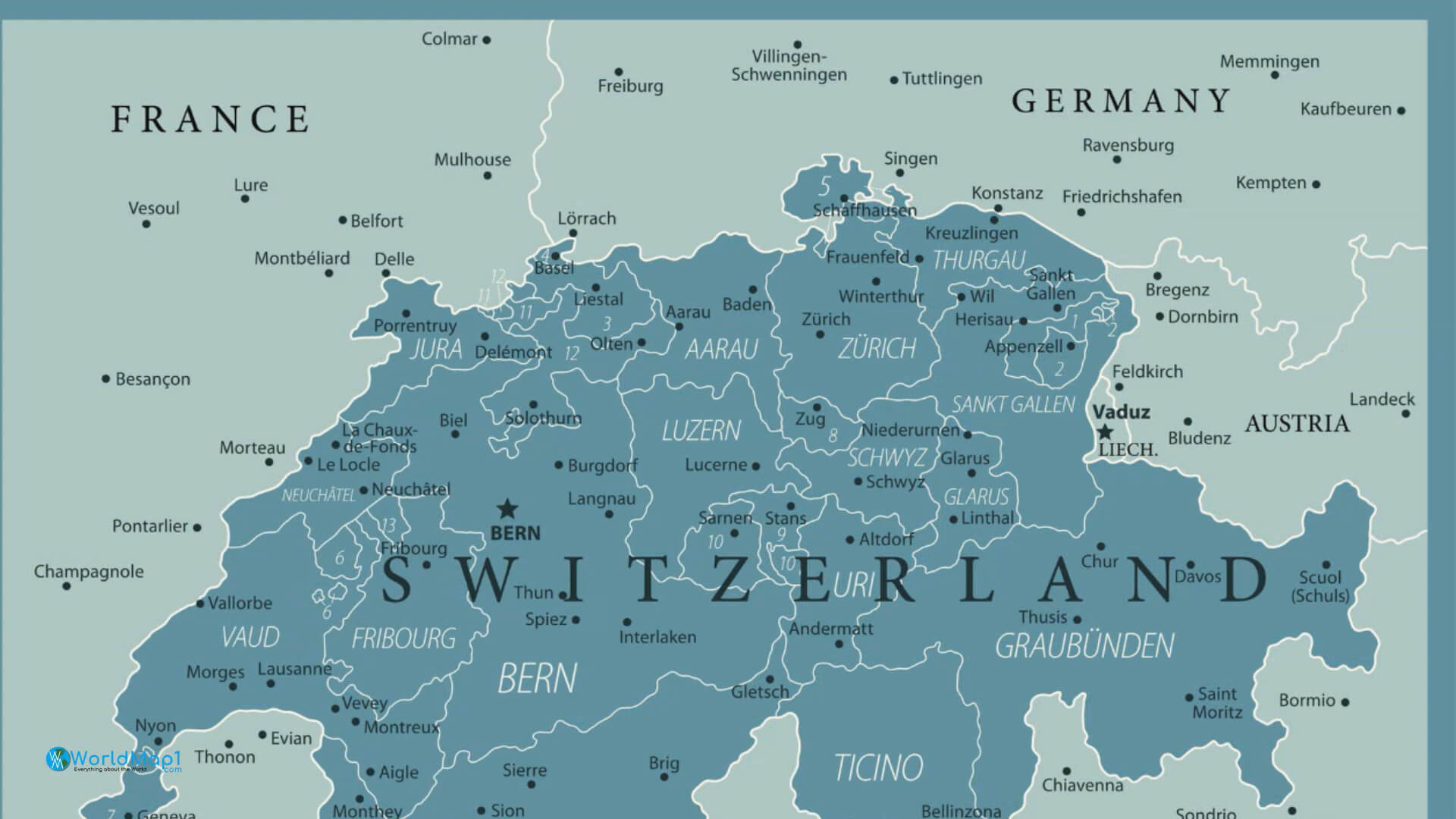 Switzerland Green Cantons Map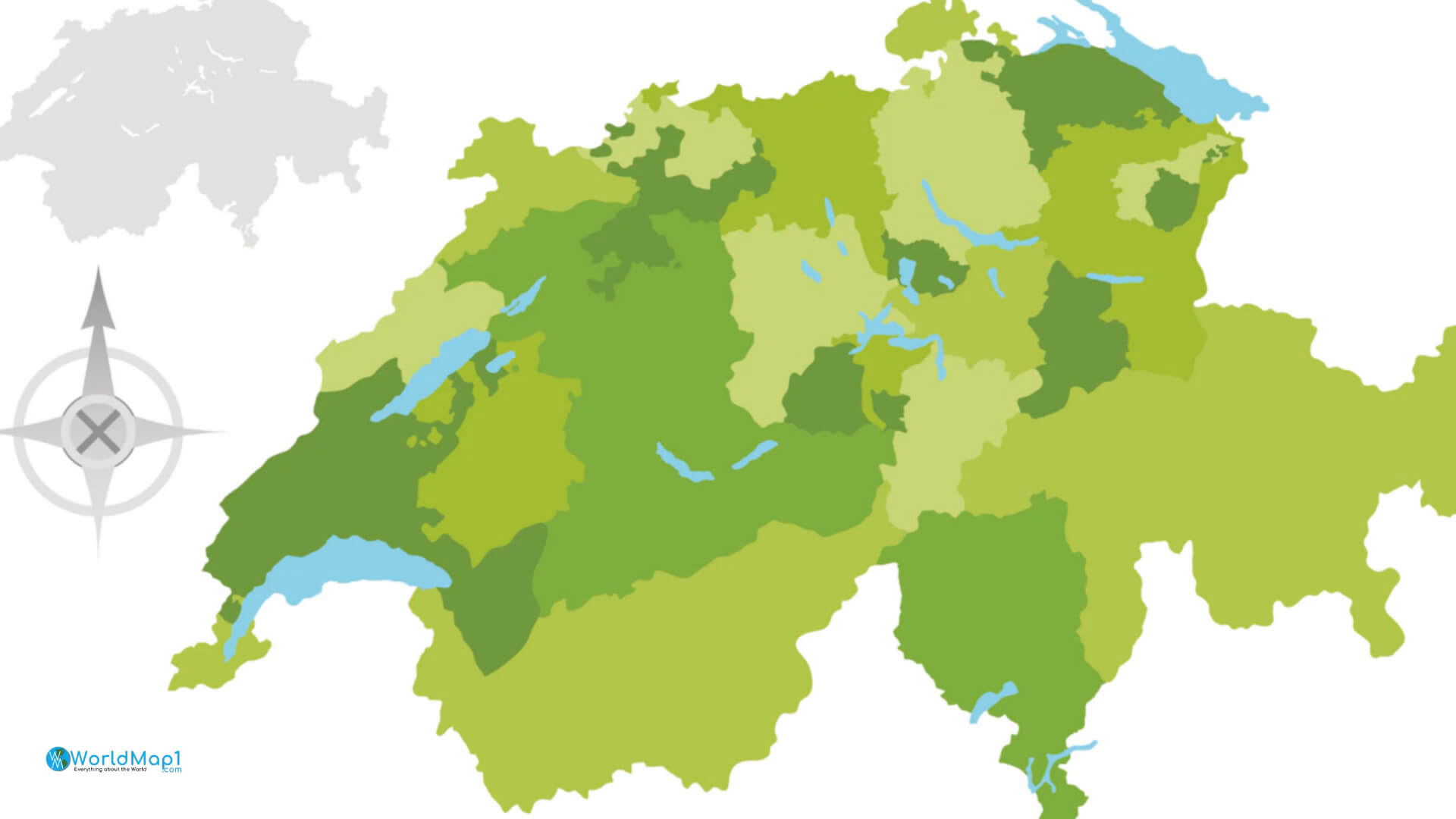 Switzerland Highly detailed political map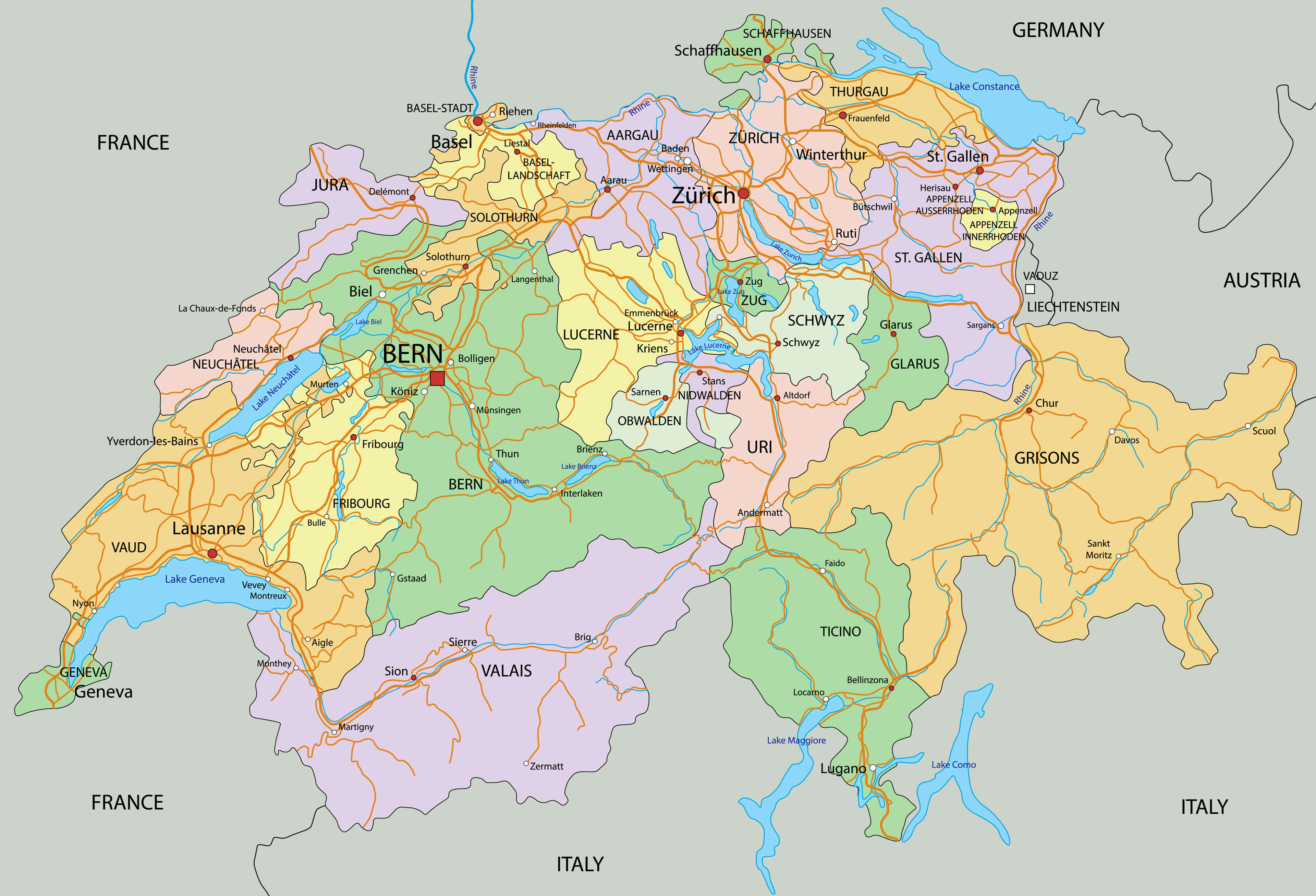 Switzerland Largest Cities and Swiss Alps Map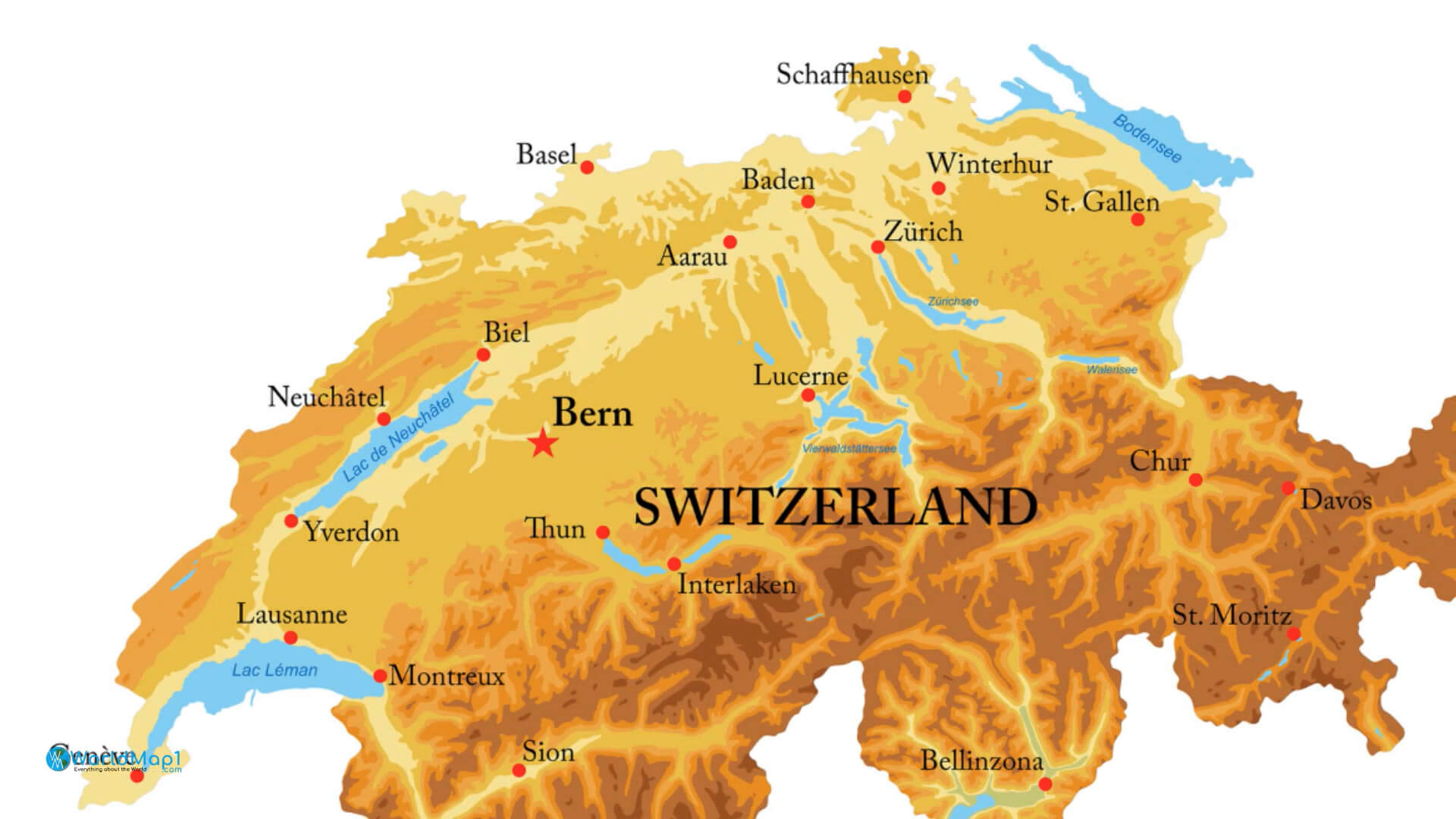 Printable map of Switzerland is free to download
Switzerland is a small country in Central Europe, bordered by Germany, France, Italy and Austria. Switzerland is a federal republic consisting of 26 cantons. The country has a landlocked territory with an area of 40,285 square kilometers (15,776 square miles). It has four official languages: German, French, Italian and Romansh.
The capital city of Switzerland is Berne and the largest city is Zurich. There are multiple ways to explore Switzerland including visiting mountains and lakes while hiking or biking through the landscape; seeing towns that are centuries old; eating traditional Swiss dishes like fondue or raclette cheese; going skiing in wintertime and enjoying Alpine views when it's warmer outside—and there's so much more!
Please view more Switzerland Cities Aerial Views, Map and Photos
A Collection of Switzerland Maps
Switzerland Free Printable Map
Where is Located Switzerland in the World
Switzerland Largest Cities and Swiss Canton Map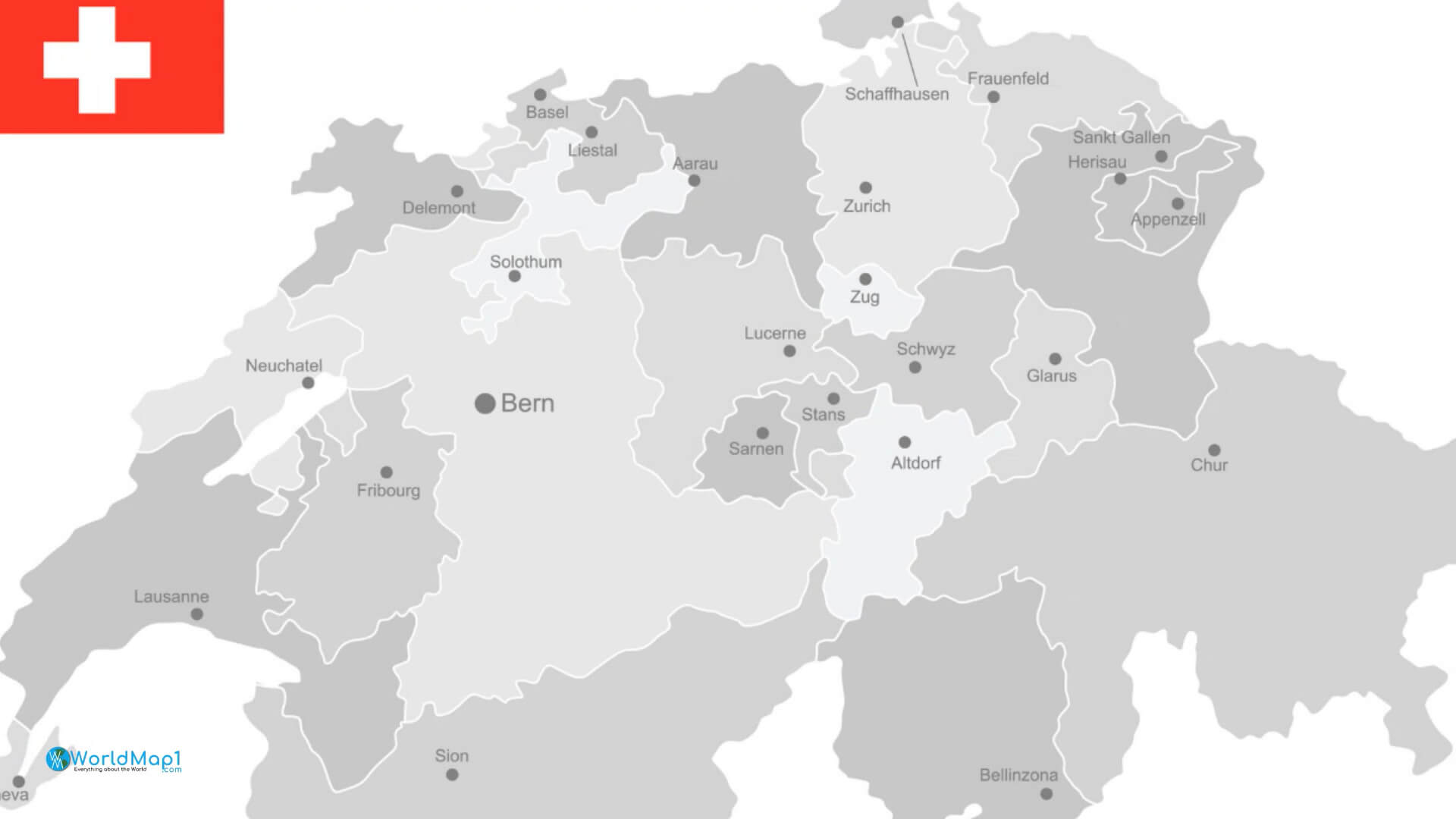 Switzerland Location Map in Europe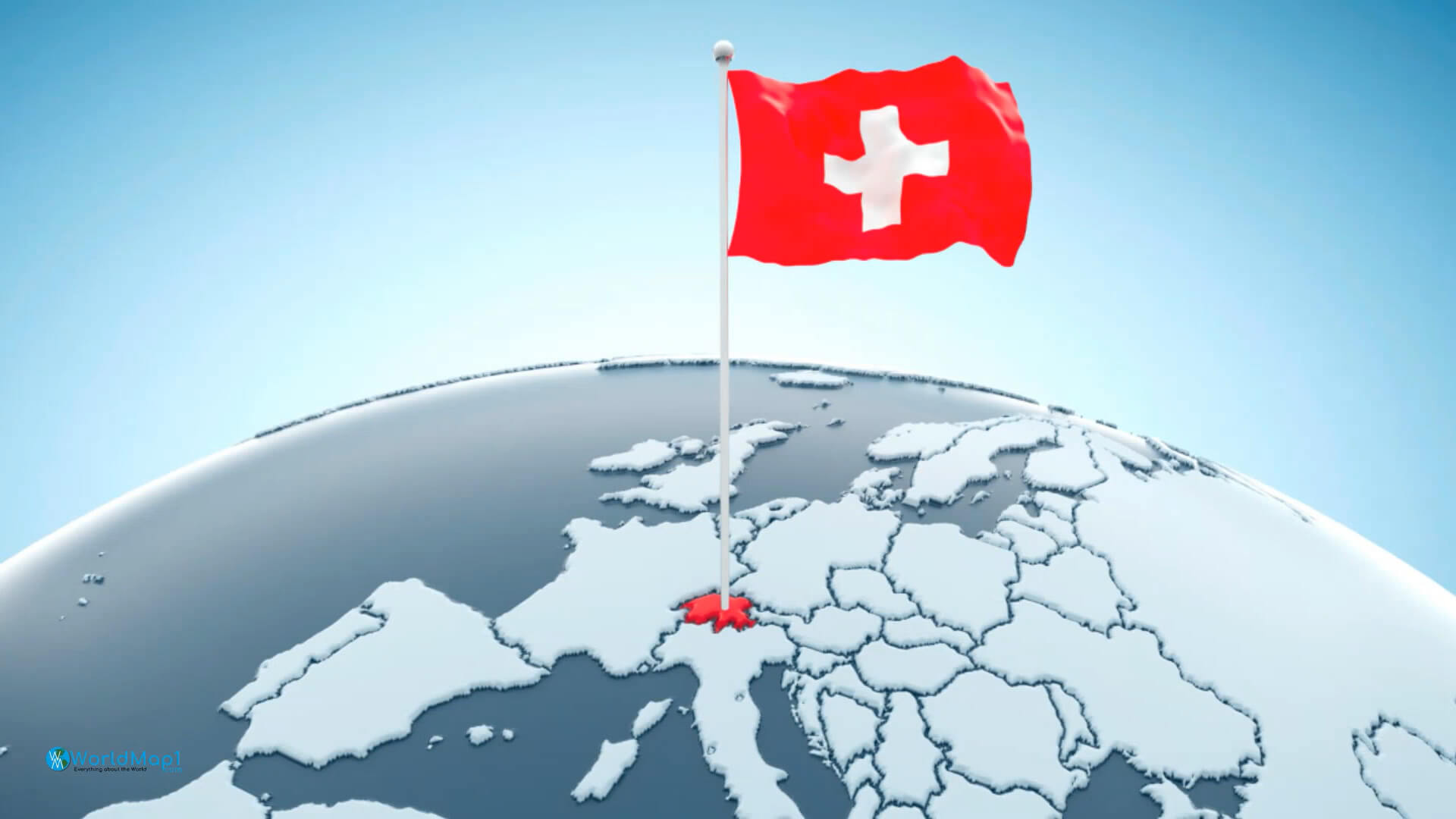 Switzerland Location Map in the World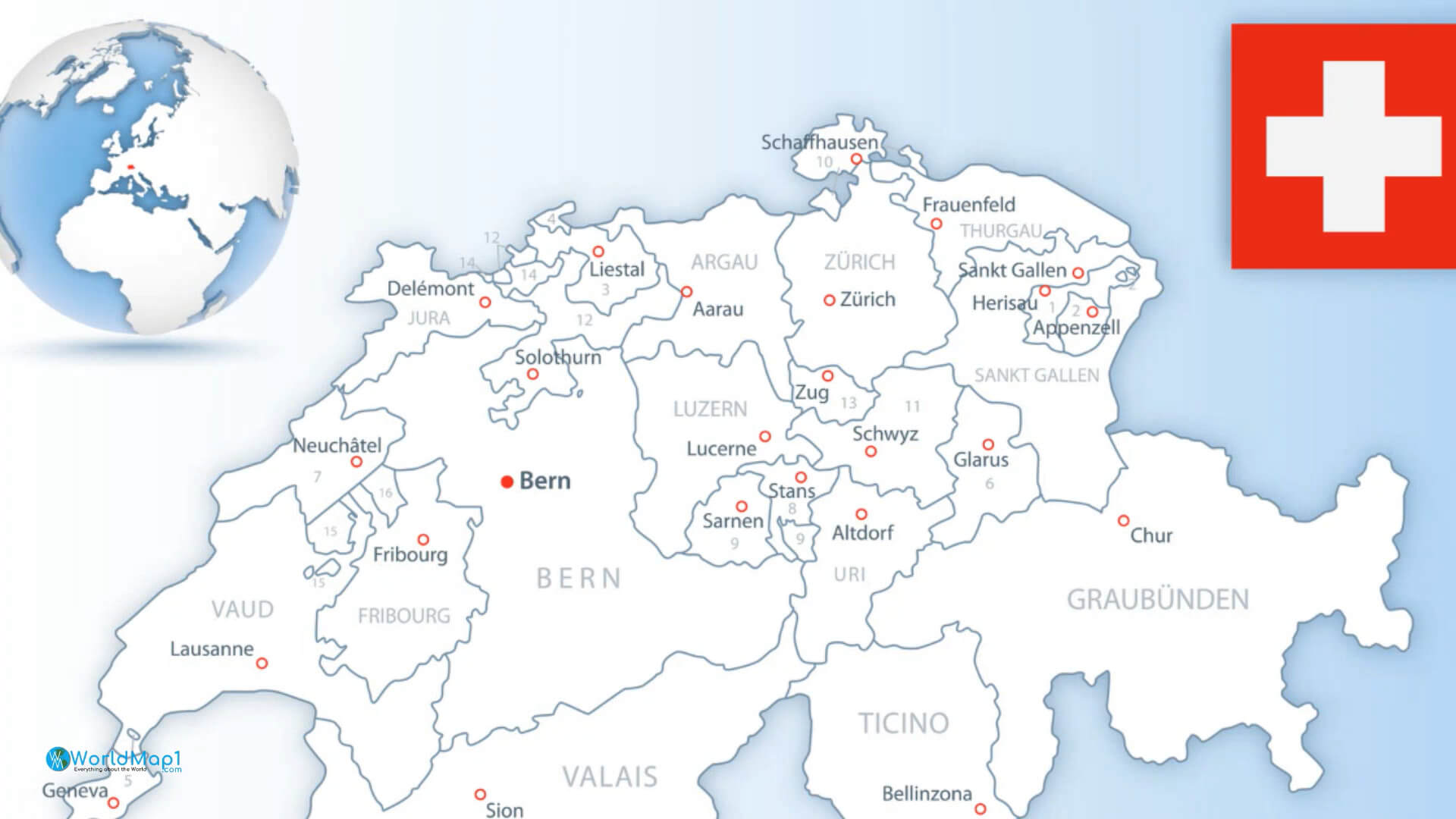 Switzerland Main Cities Map and Swiss Flag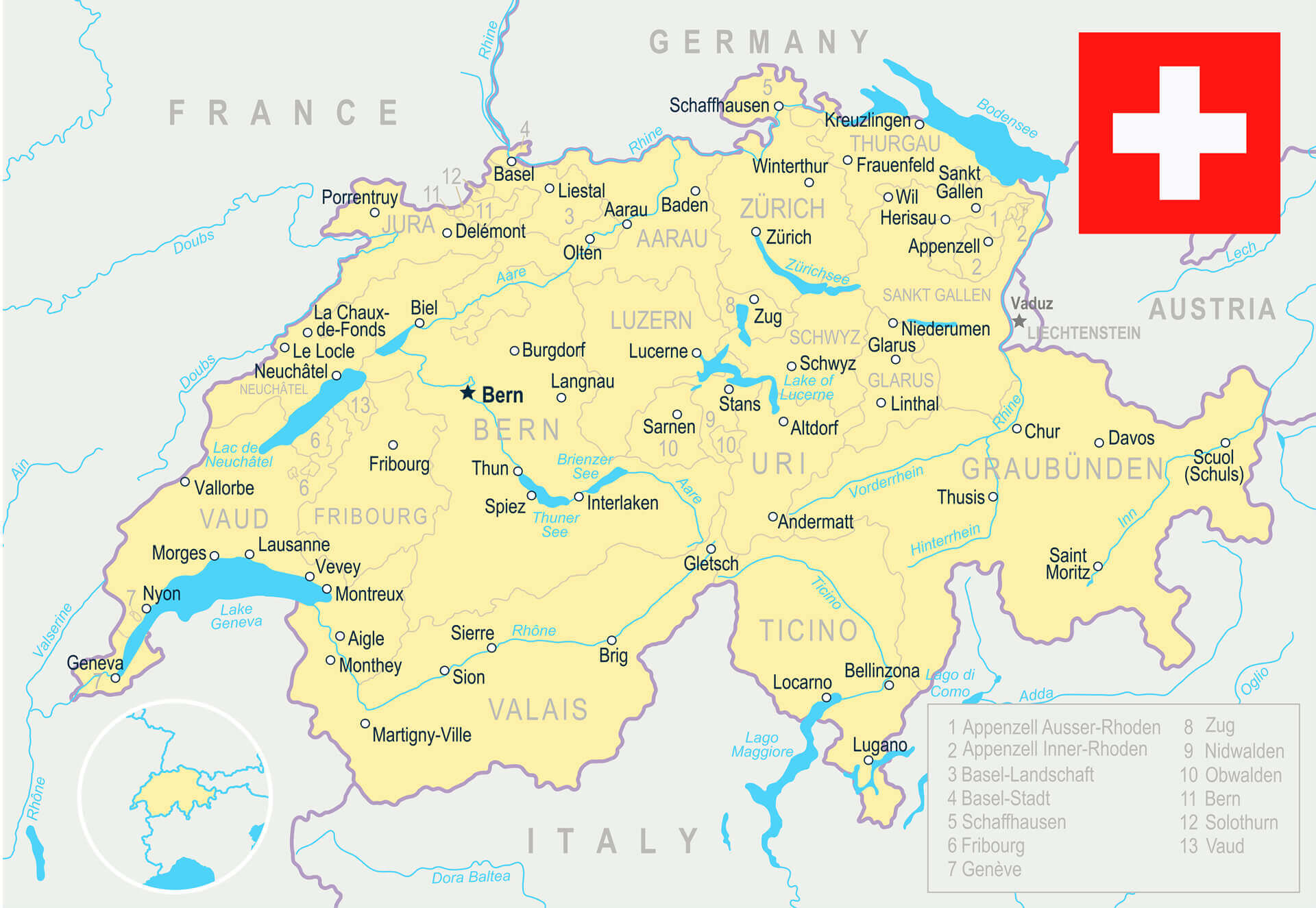 Switzerland Main Cities Map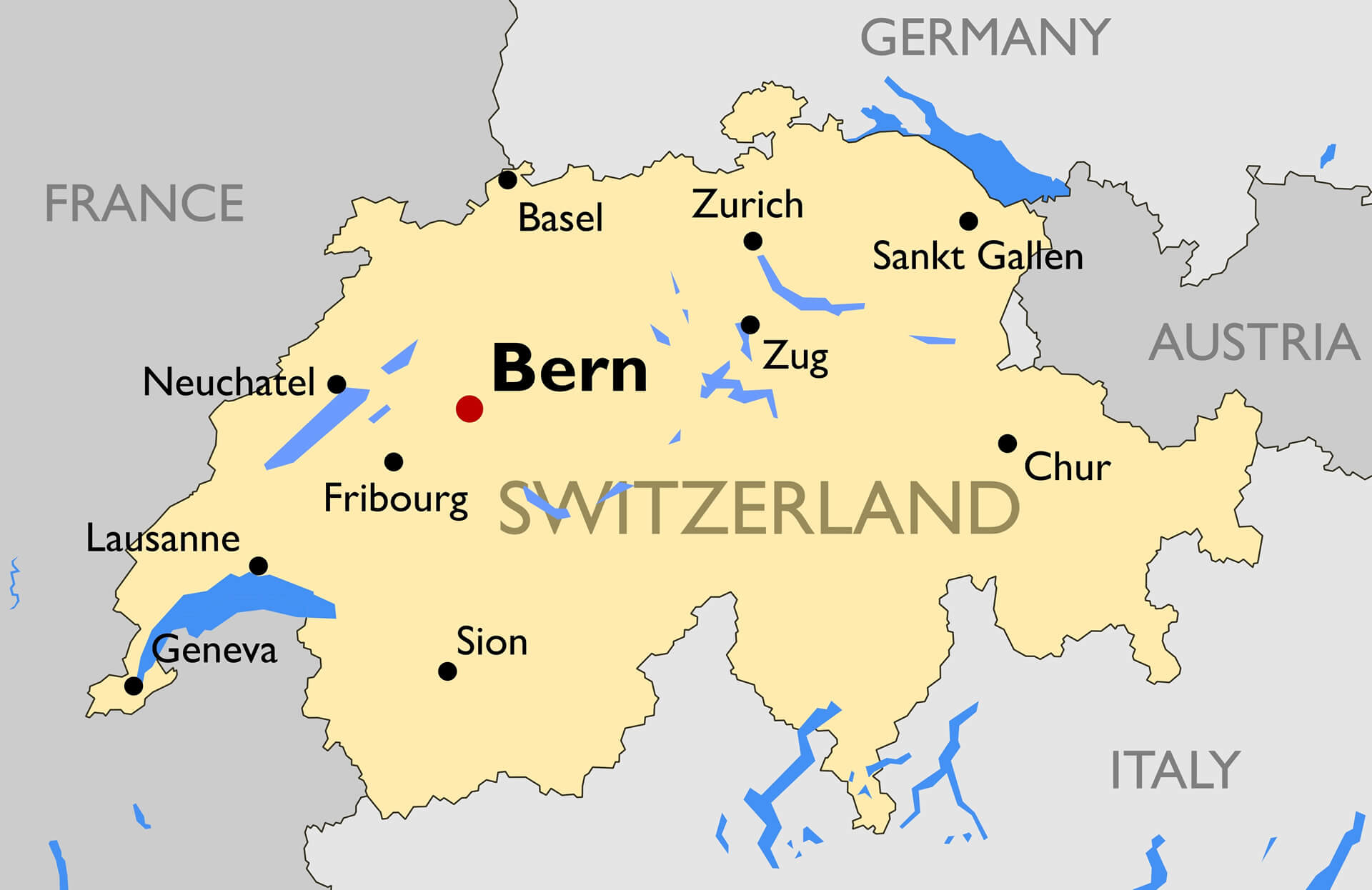 Outline Switzerland Map
The outline Switzerland map shows cities, lakes, major roads and expressways. The map is free to download and print. The map shows the different parts of the country. It is a detailed map of Switzerland with its capital city Bern.
These are maps showing cities, towns and country boundaries. The cities map on the right is a little busy but it's still useful for showing you where to go if you're traveling around Switzerland. These maps are free to download and print so make sure that you take advantage of this opportunity!
Switzerland Main Roads Map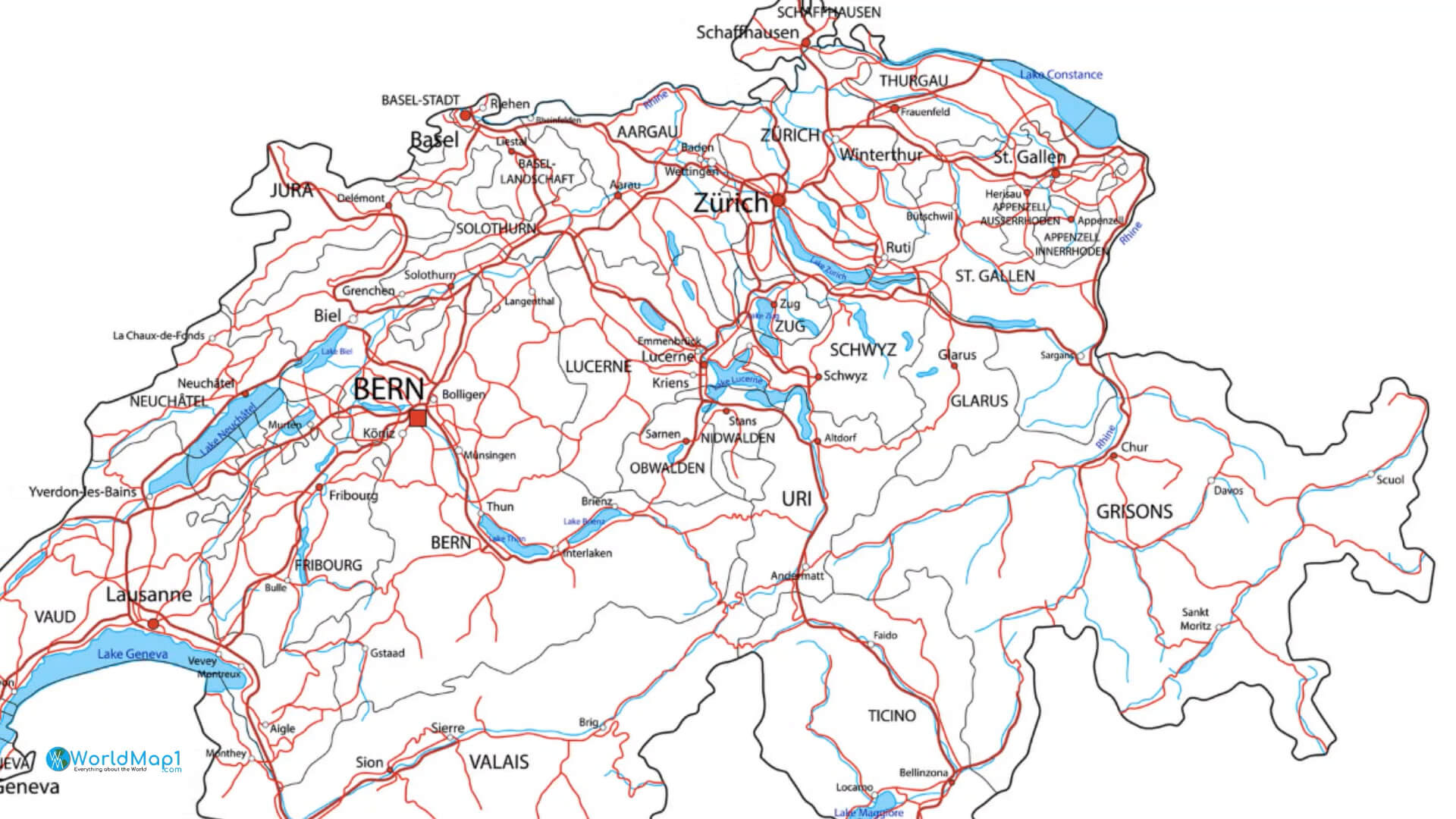 Switzerland Major Cities Map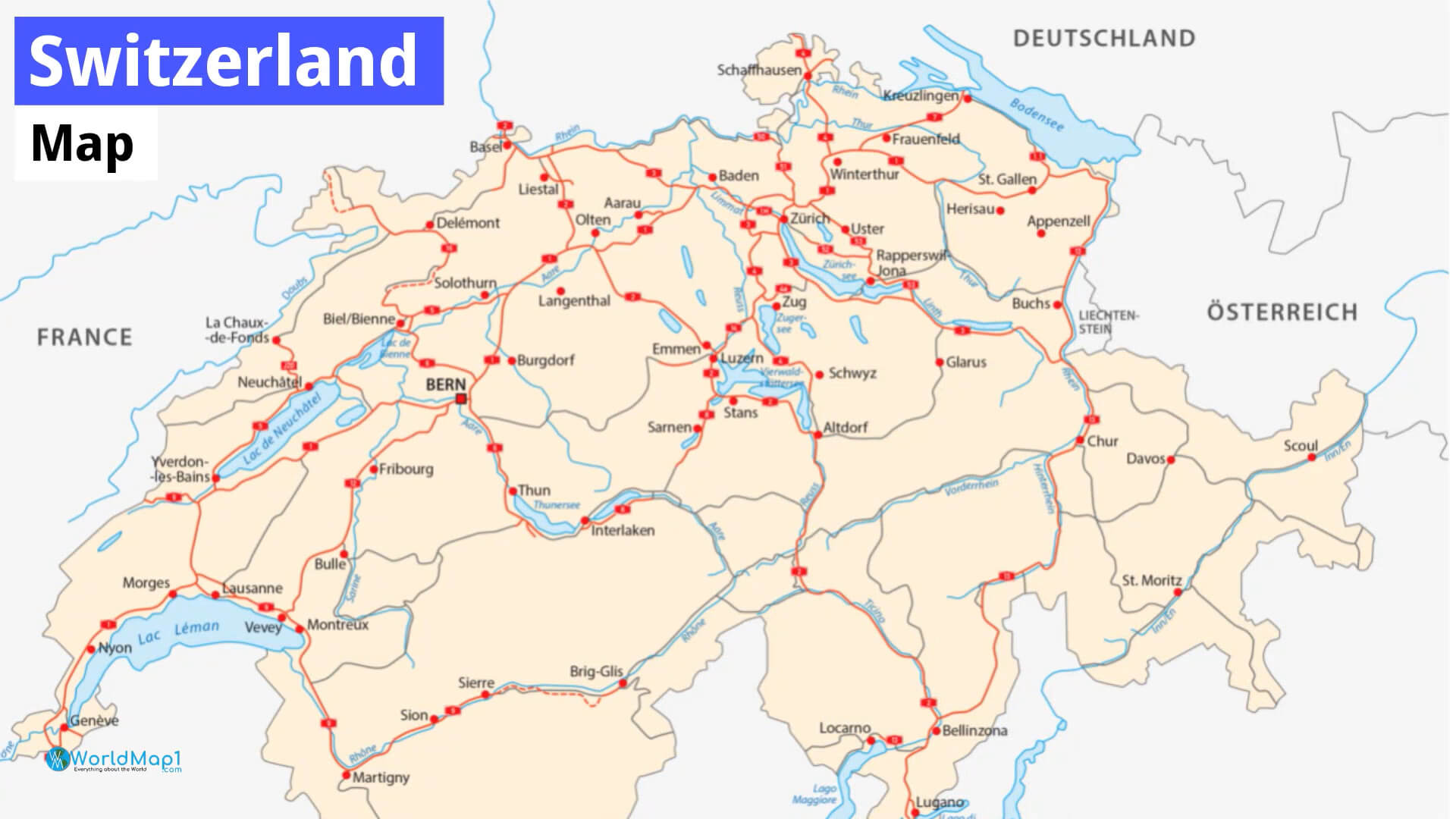 Switzerland Map - Detailed Vector Illustration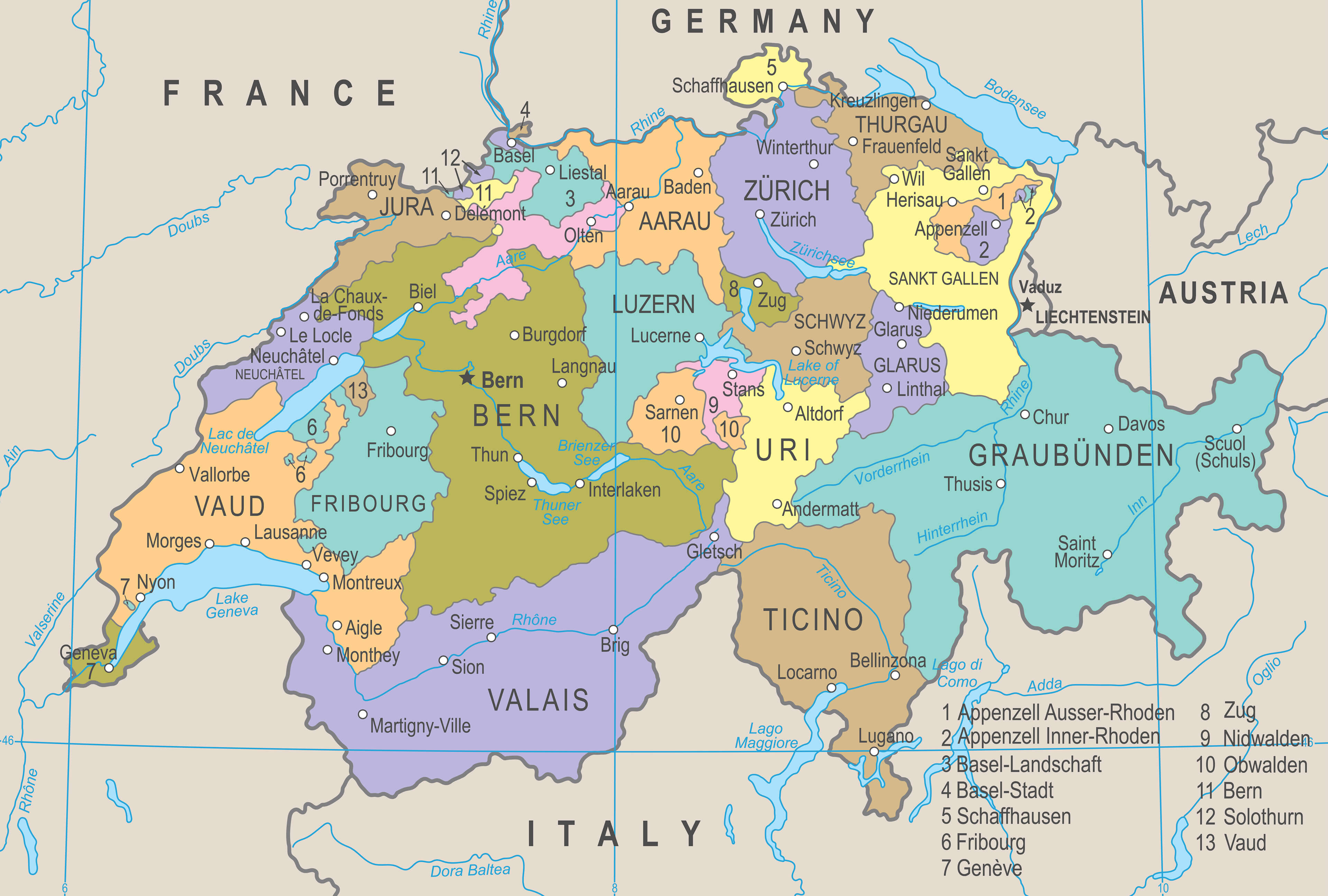 Switzerland Map and Cantons Navigation Map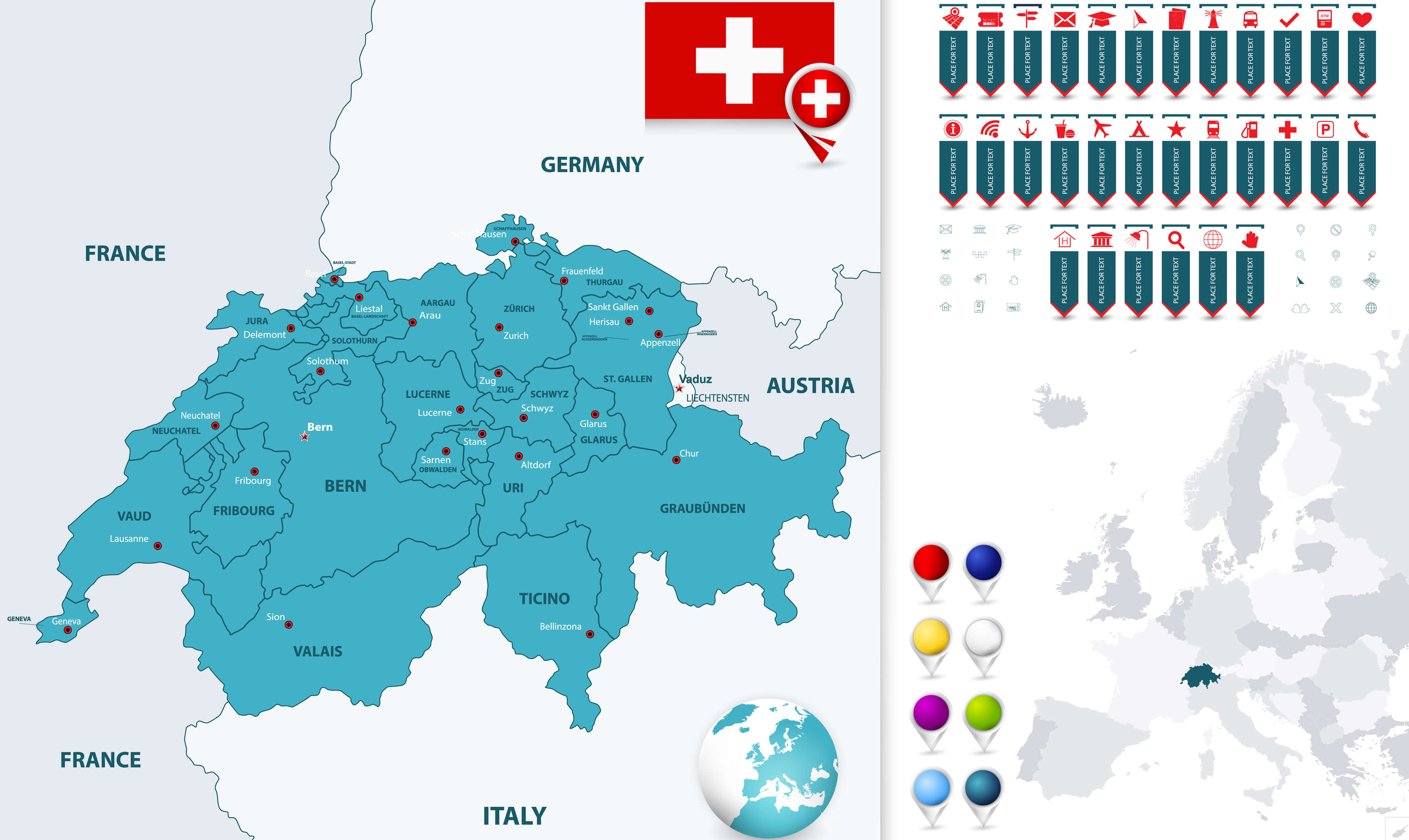 More switzerland Maps, and switzerland Images from Space