Pennsylvania Population Map USA
Pennsylvania is 170 miles (274 km) north to south and 283 miles (455 km) east to west. Of a total 46,055 square miles (119,282 km2), 44,817 square miles (116,075 km2) are land, 490 square miles (1,269 km2) are inland waters, and 749 square miles (1,940 km2) are waters in Lake Erie. It is the 33rd largest state in the United States. Pennsylvania has 51 miles (82 km) of coastline along Lake Erie and 57 miles (92 km) of shoreline along the Delaware Estuary.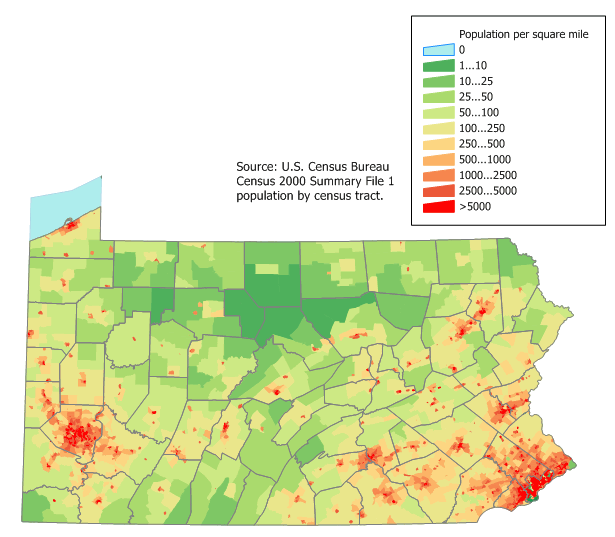 Click to enlarge image of "Pennsylvania Population Map USA"

Largest Cities Map of Pennsylvania and Population
Click for Pennsylvania Population Map USA Direction »
Click for Pennsylvania Population Map USA Street View »