New York Historical Map 1800
New York remained the national capital under the new constitution until 1790, and was the site of the inauguration of President George Washington, the drafting of United States Bill of Rights, and the first session of the United States Supreme Court. Hamilton's revival of the heavily indebted United States economy after the war and the creation of a national bank significantly contributed to New York City becoming the financial center of the new nation.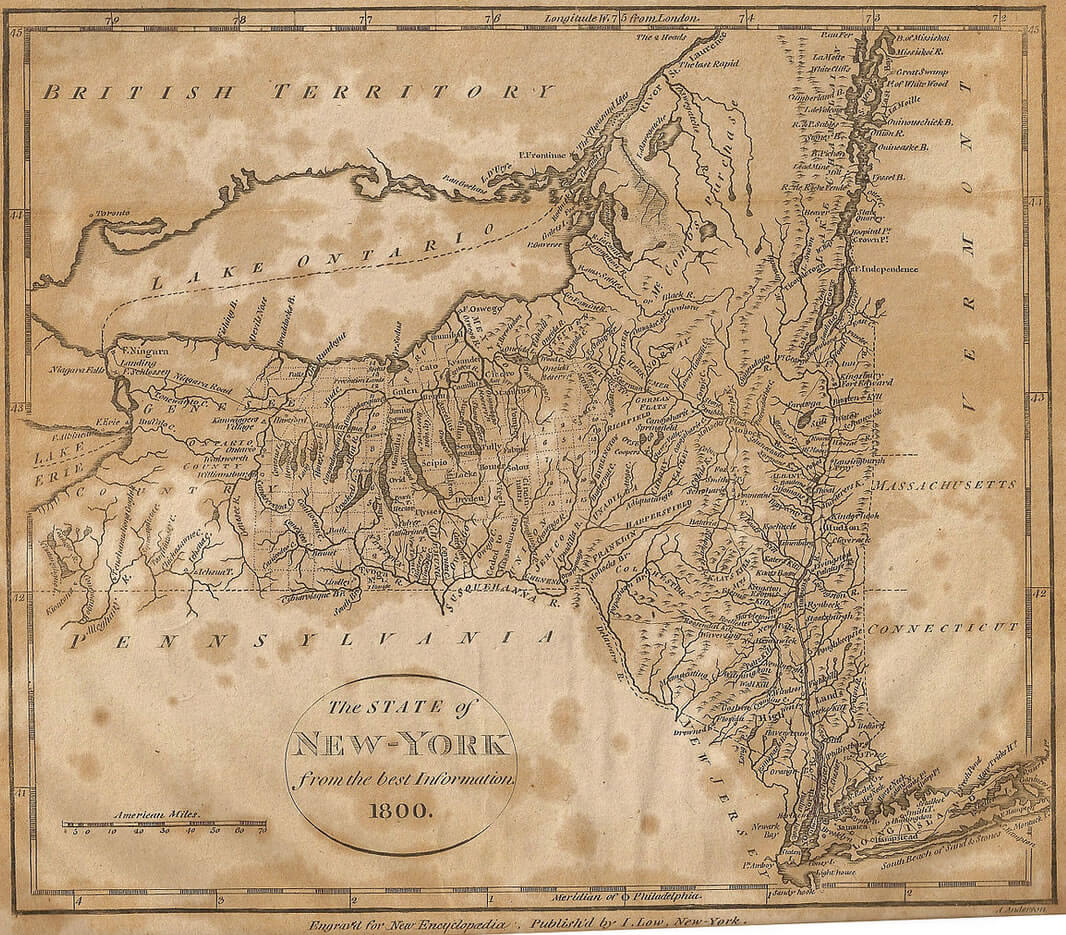 Click to enlarge image of "New York Historical Map 1800"
Largest Cities Map of New York and Population
Click for New York Historical Map 1800 Direction »
Click for New York Historical Map 1800 Street View »