Columbus, Cincinnati, and Cleveland, Ohio - US 4K Drone Footage
Please subscribe on "World Guide" channnel on Youtube at
youtube.com/c/WorldGuide
Cincinnati's estimated population of 2,190,209, it is Ohio's largest metropolitan area and the US 29th-largest city, and with a city population estimated at 303,940, Cincinnati is the third-largest city in Ohio and 64th in the United States.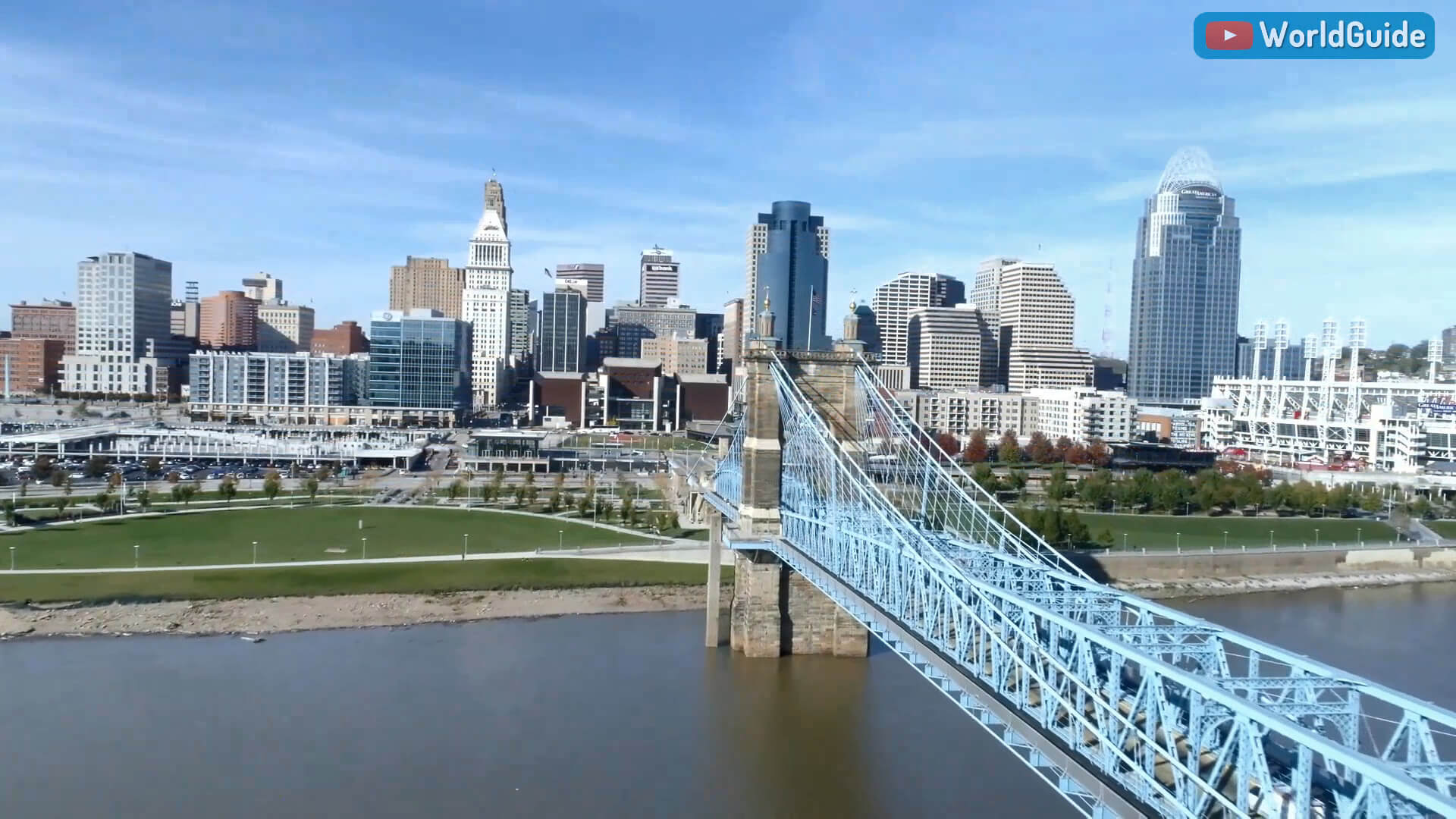 Cincinnati in 1841 with the Miami and Erie Canal in the Foreground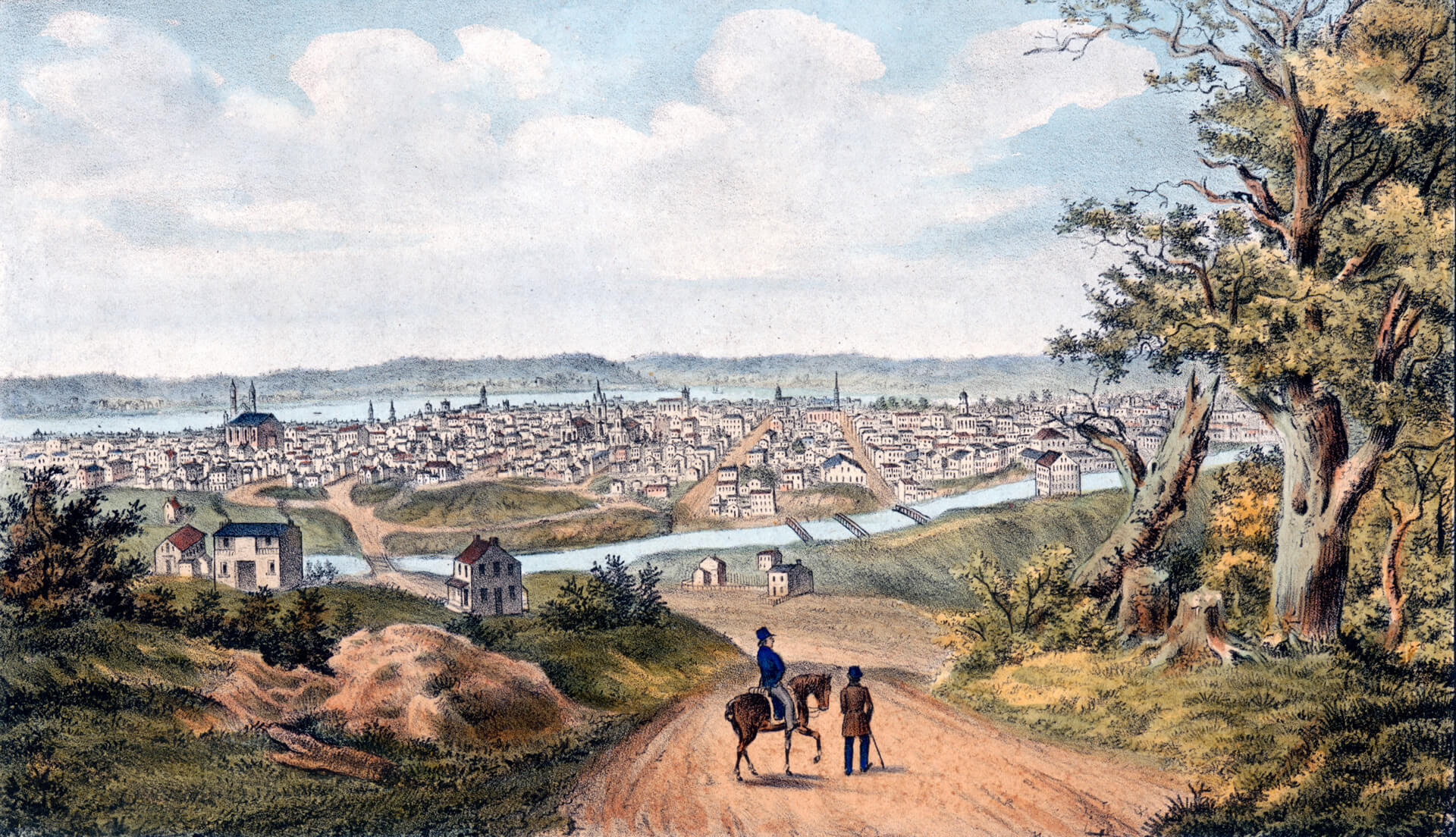 Geography
Cincinnati is home to numerous embankments that are noteworthy due to their architectural characteristics or historic associations, as well as the Carew Tower, the Scripps Center, the Ingalls Building, Cincinnati Union Terminal, and the Isaac M. Wise Temple.[98] Notable historic public parks and landscapes include the 19th-century Spring Grove Cemetery and Arboretum, Eden Park, and Mount Storm Park, all designed by Prussian émigré landscape architect Adolph Strauch.
Where is located Ohio in the US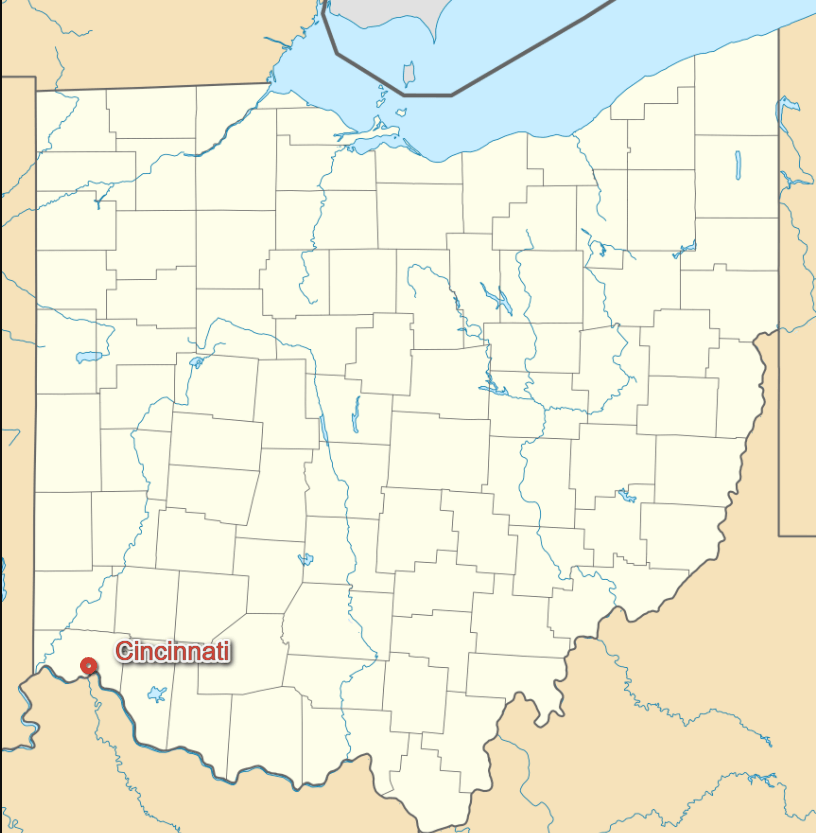 Area
Total : 79.56 sq mi (206.07 km2)
Land : 77.84 sq mi (201.59 km2)
Water : 1.73 sq mi (4.47 km2)
Area Rank :
Climate :
Elevation :
Highest Elevation : 959 ft (293 m)
Lowest Elevation :
Time Zone
UTC : UTC-5 (EST)
ZIP Codes : 513
Calling Code : +
Latitude :
Longitude :
Driving Side:
Government
Country : United States
State : Ohio
County : Hamilton
Capital :
Largest Metro :
Anthem :
Motto(s) : Juncta Juvant
Major : John Cranley
Lieutenant Governor :
Website : cincinnati-oh.gov
Climate
Cincinnati is at the southern limit (considering the 0 °C or 32 °F isotherm) of the humid continental climate zone, bordering the humid subtropical climate zone. Summers are hot and humid, with significant rainfall in each month and highs reaching 90 °F (32 °C) or above on 21 days per year, often with high dew points and humidity. July is the warmest month, with a daily average temperature of 75.9 °F (24.4 °C).
Demographics
Population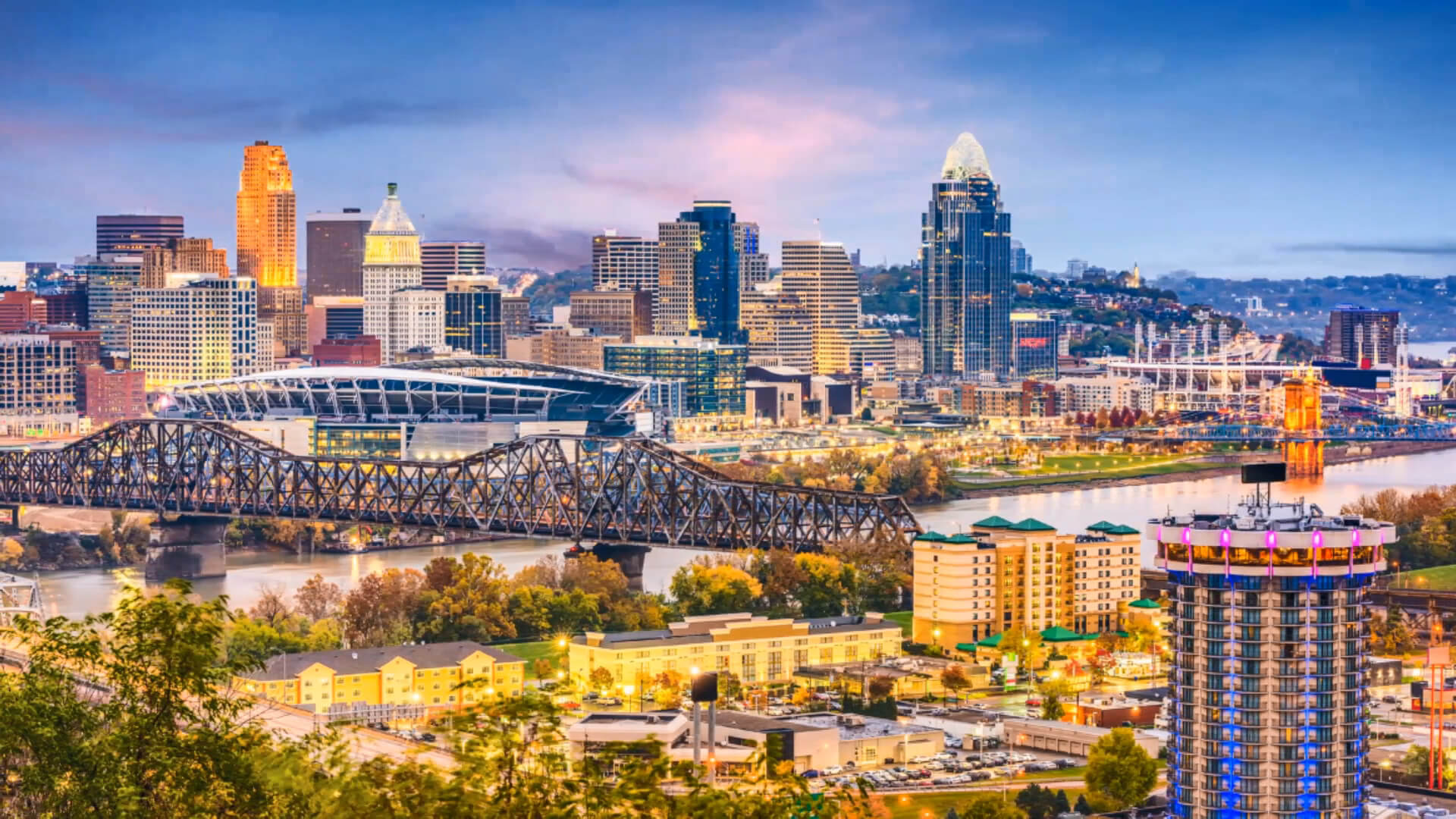 Population : 296,945
Metro Population : 2,137,406 (US: 28th)
Population Rank in the US :
Density : 3,904.88/sq mi (1,507.68/km2)
Density Rank :
Official Languages :
Spoken Languages :
Rank : US: 65th
Economy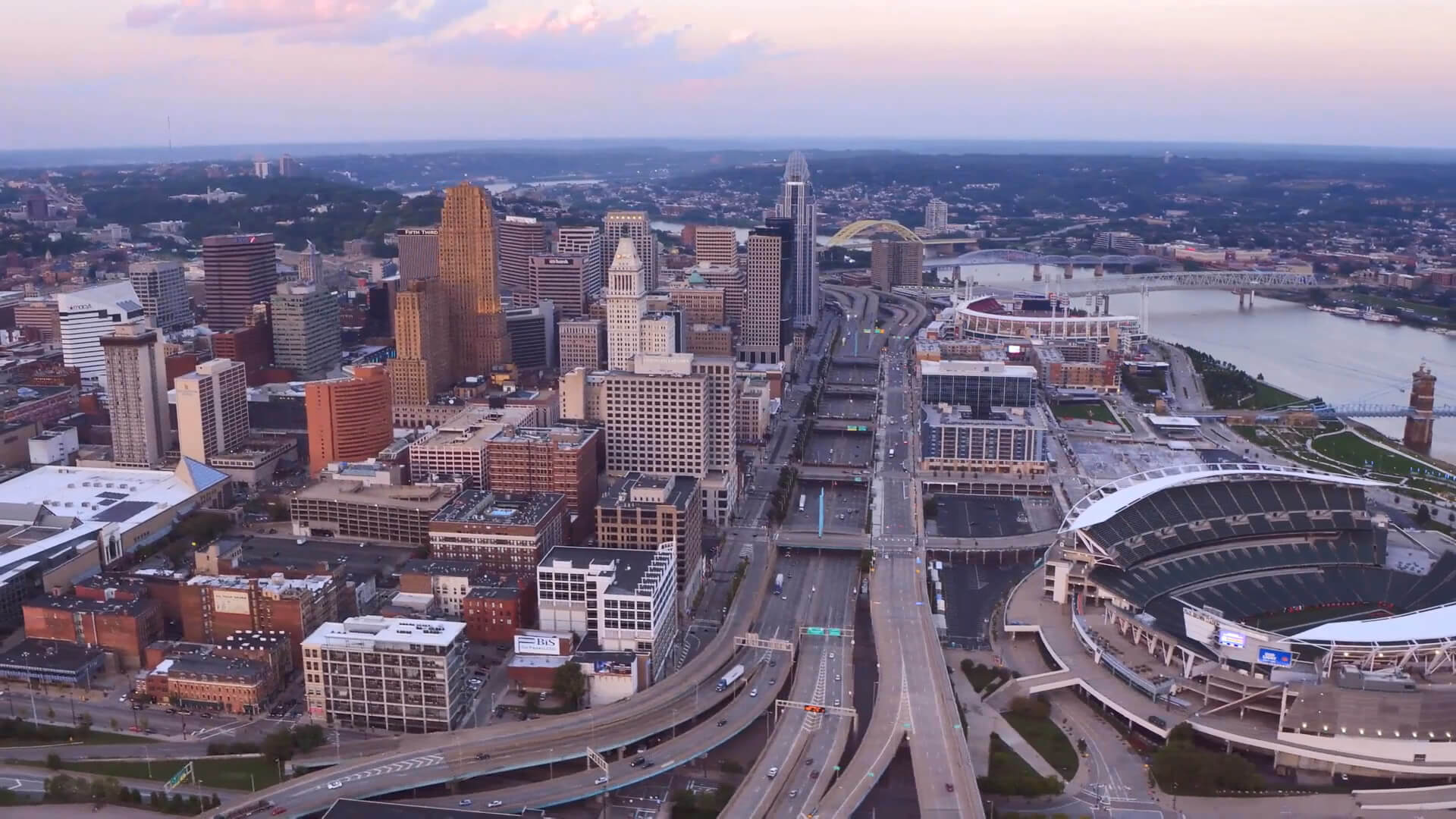 Metropolitan Cincinnati has the twenty-eighth largest economy in the United States and the fifth largest in the Midwest, after Chicago, Minneapolis-St. Paul, Detroit, and St. Louis. In 2016, it had the fastest-growing Midwestern economic capital. The gross domestic product for the region was $127 billion in 2015. The median home price is $158,200, and the cost of living in Cincinnati is 8% below national average. The unemployment rate is also below the average at 4.2%.
Several Fortune 500 companies are headquartered in Cincinnati, such as Procter & Gamble, The Kroger Company, and Fifth Third Bank. General Electric has headquartered their Global Operations Center in Cincinnati. The Kroger Company employs 21,646 people locally, making it the largest employer in the city, and the University of Cincinnati is the second largest at 16,000.
Currency :
GDP : $119 billion USD
Unemployment Rate:
Median Household Income :
Income Rank :
Top 10 Largest Cities in Ohio by population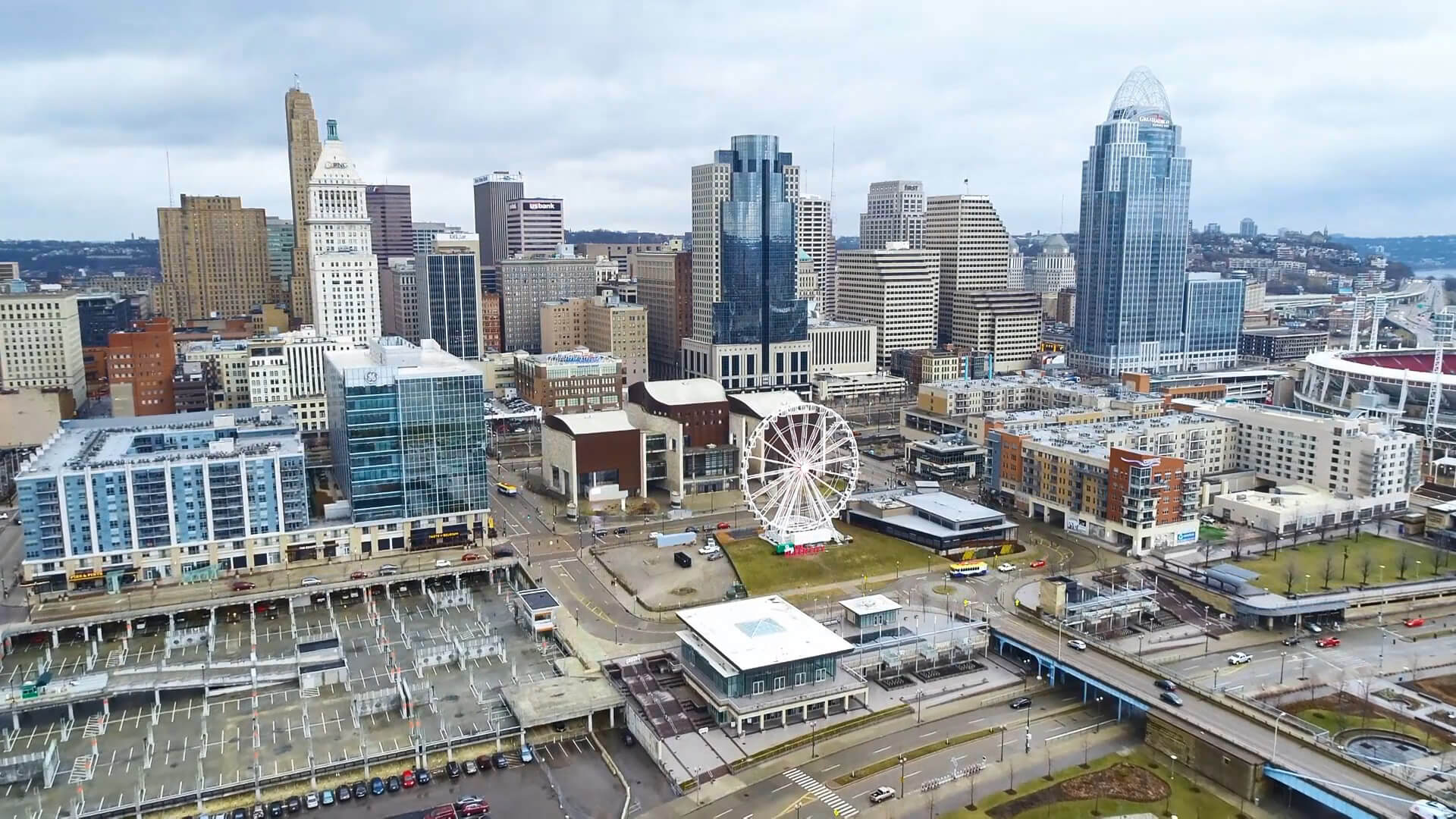 Xavier University, a private Jesuit university in Cincinnati and Norwood, Ohio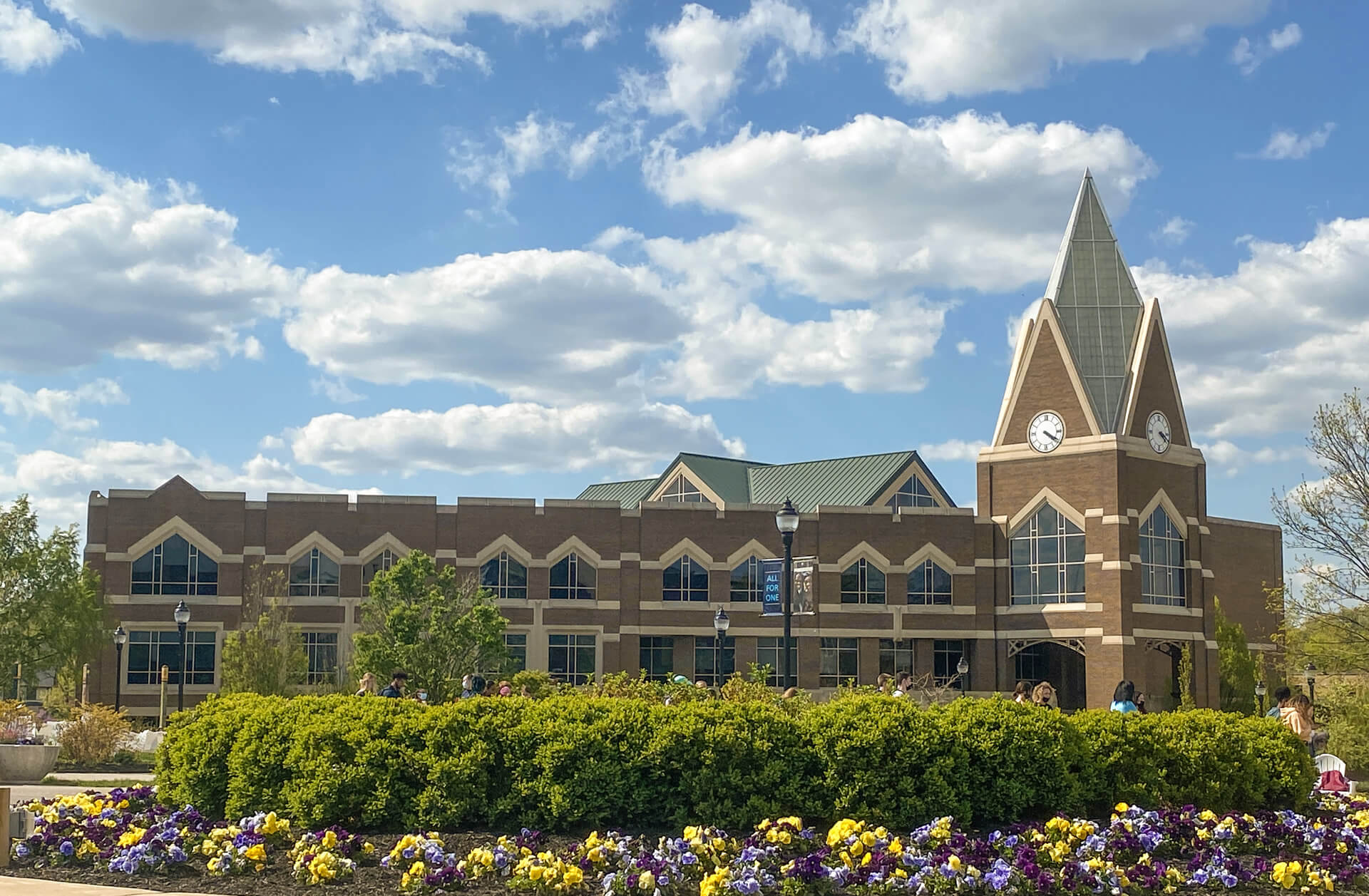 Colleges and Universities
The University of Cincinnati
Xavier University
The Art Academy of Cincinnati
The Cincinnati Public Schools
Cincinnati Christian University
Cincinnati Art Museum
Cincinnati Images & Maps
Cincinnati Ohio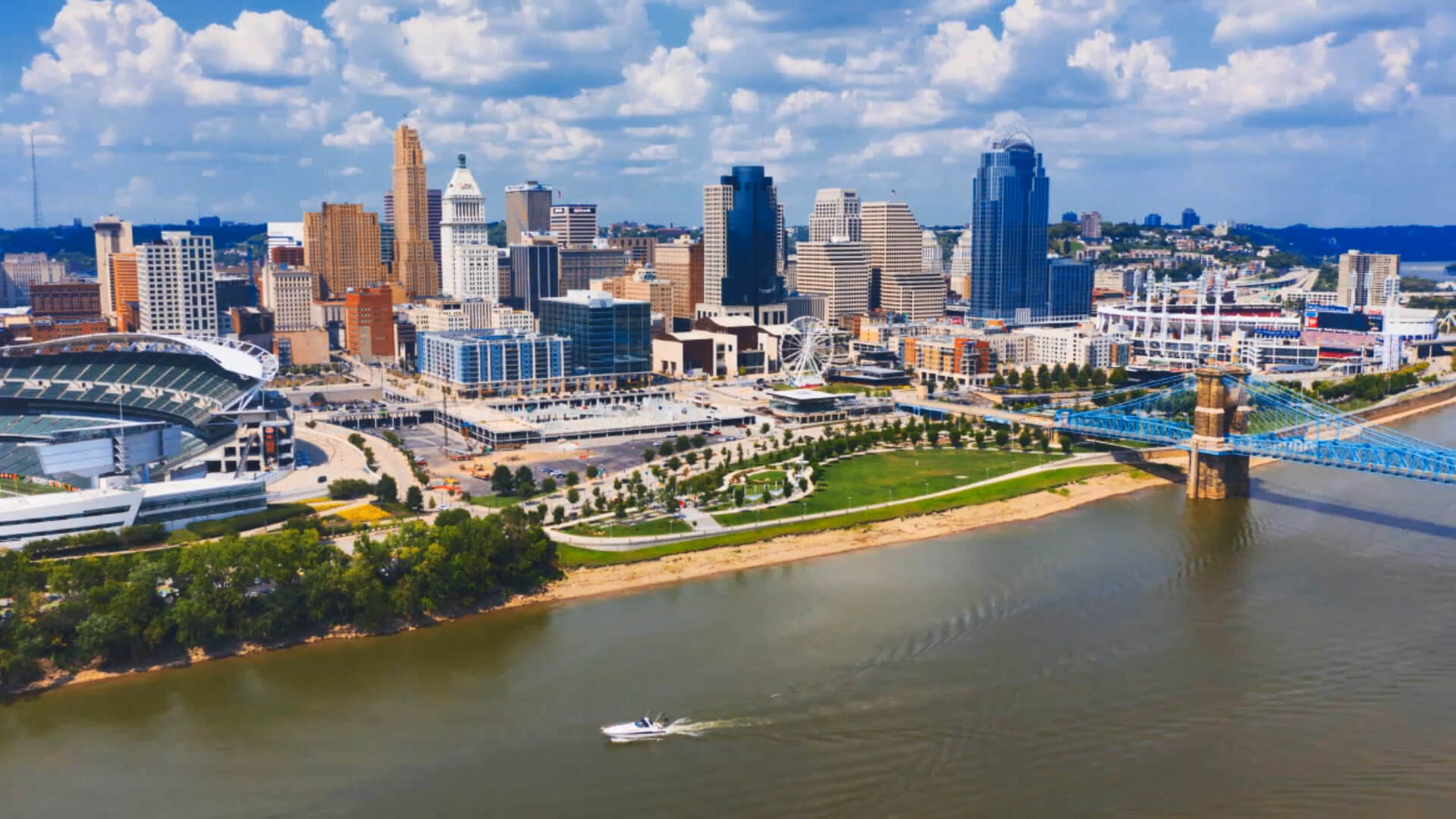 Cincinnati US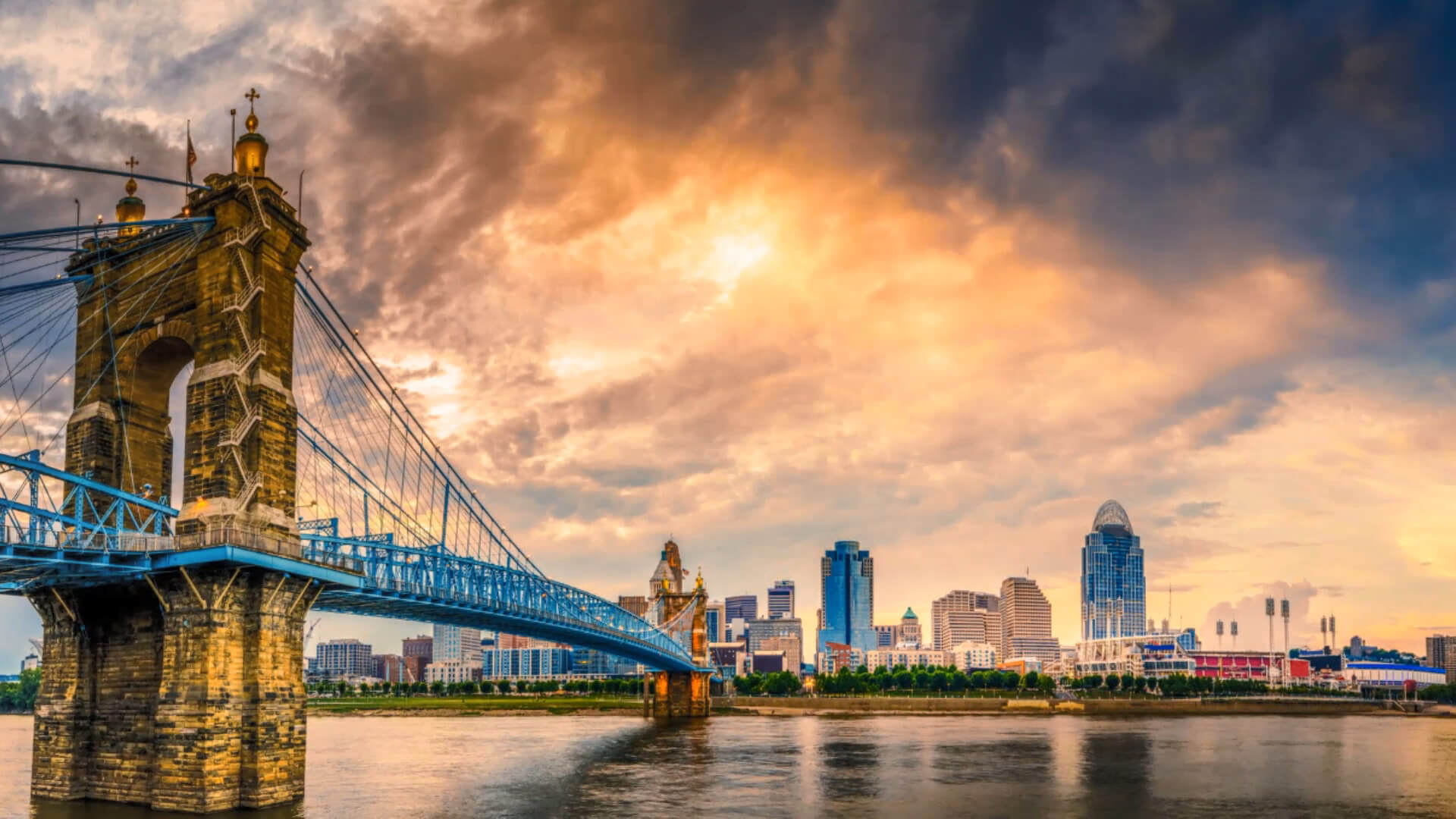 Cincinnati USA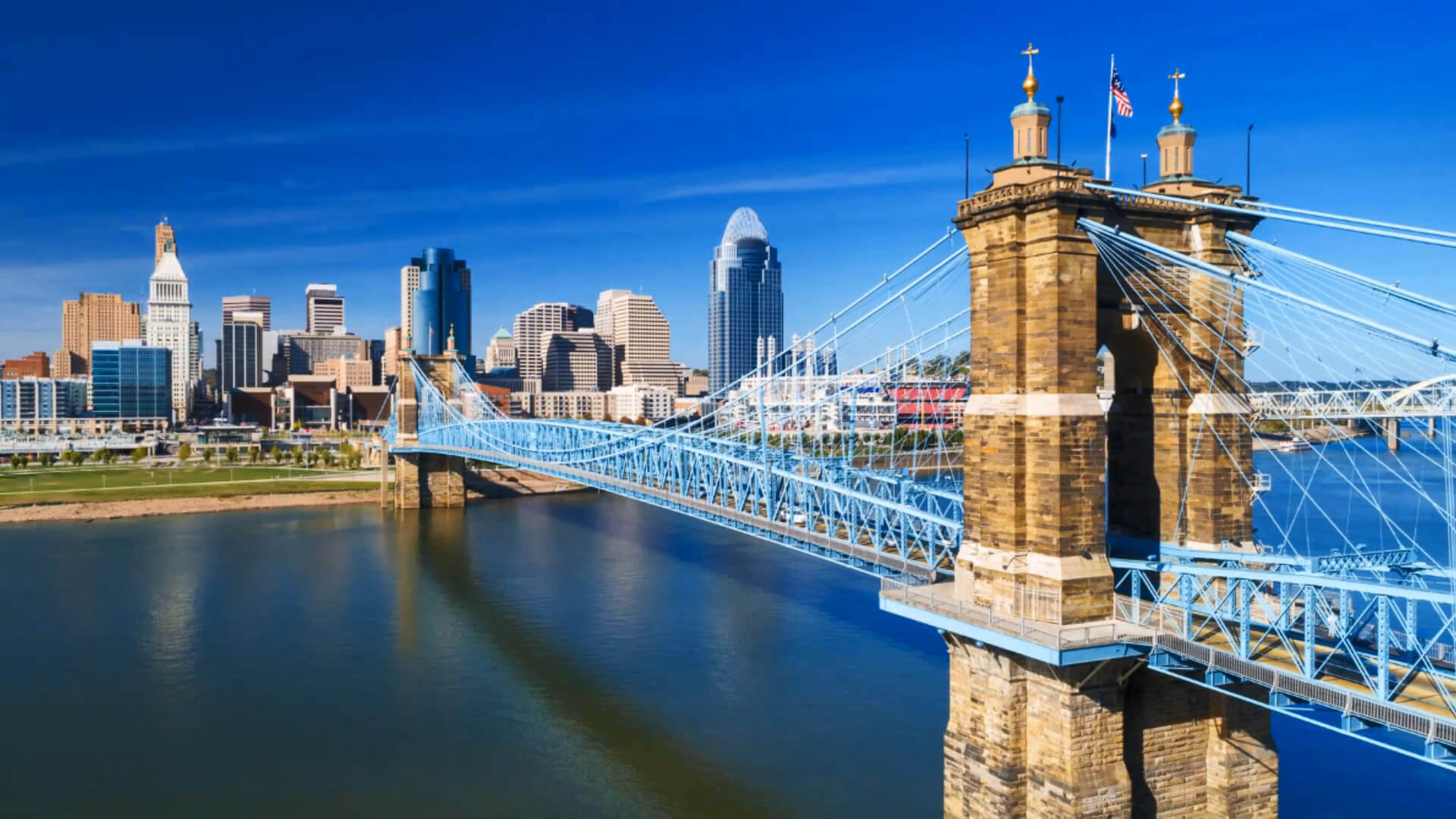 Roebling Suspension Bridge Cincinnati

Cincinnati Map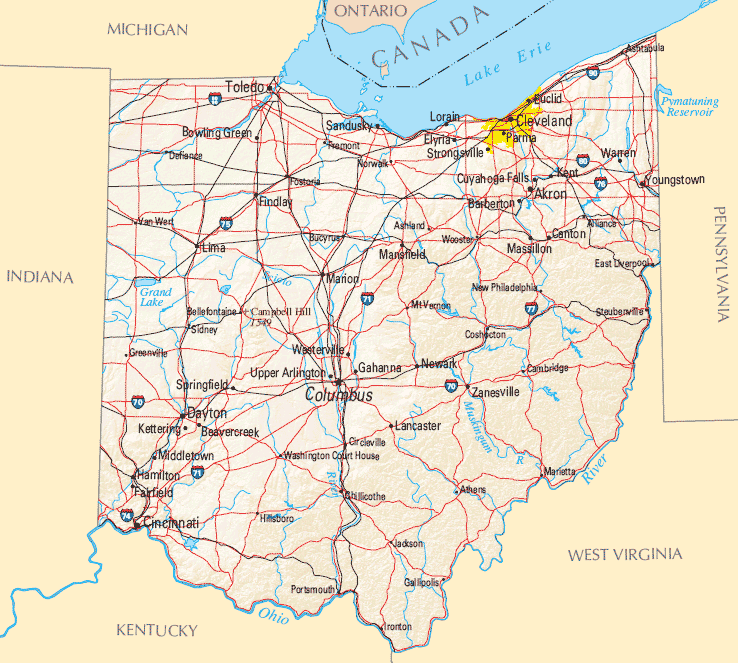 Cincinnati Map Ohio US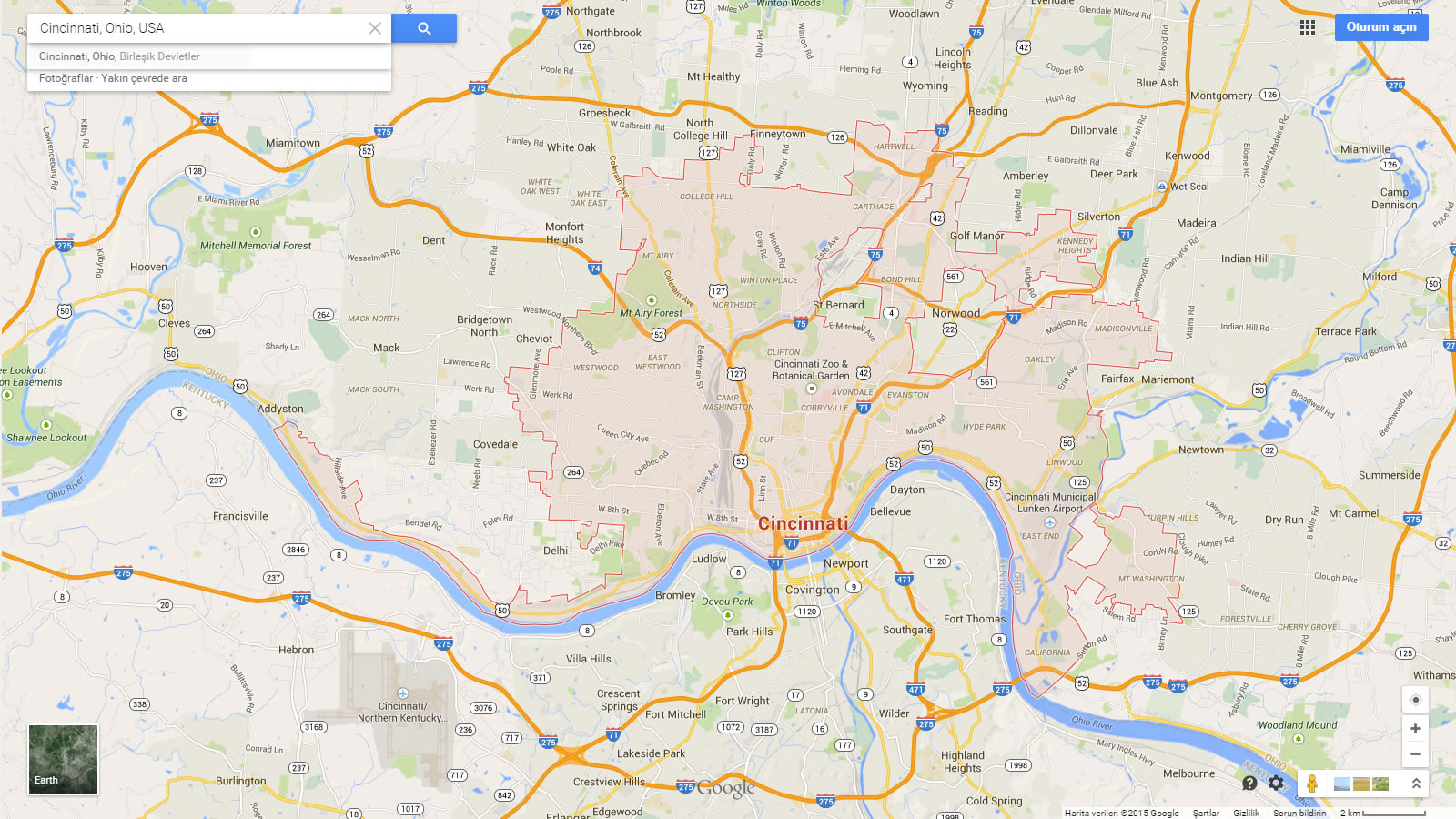 Cincinnati Map Ohio US Satellite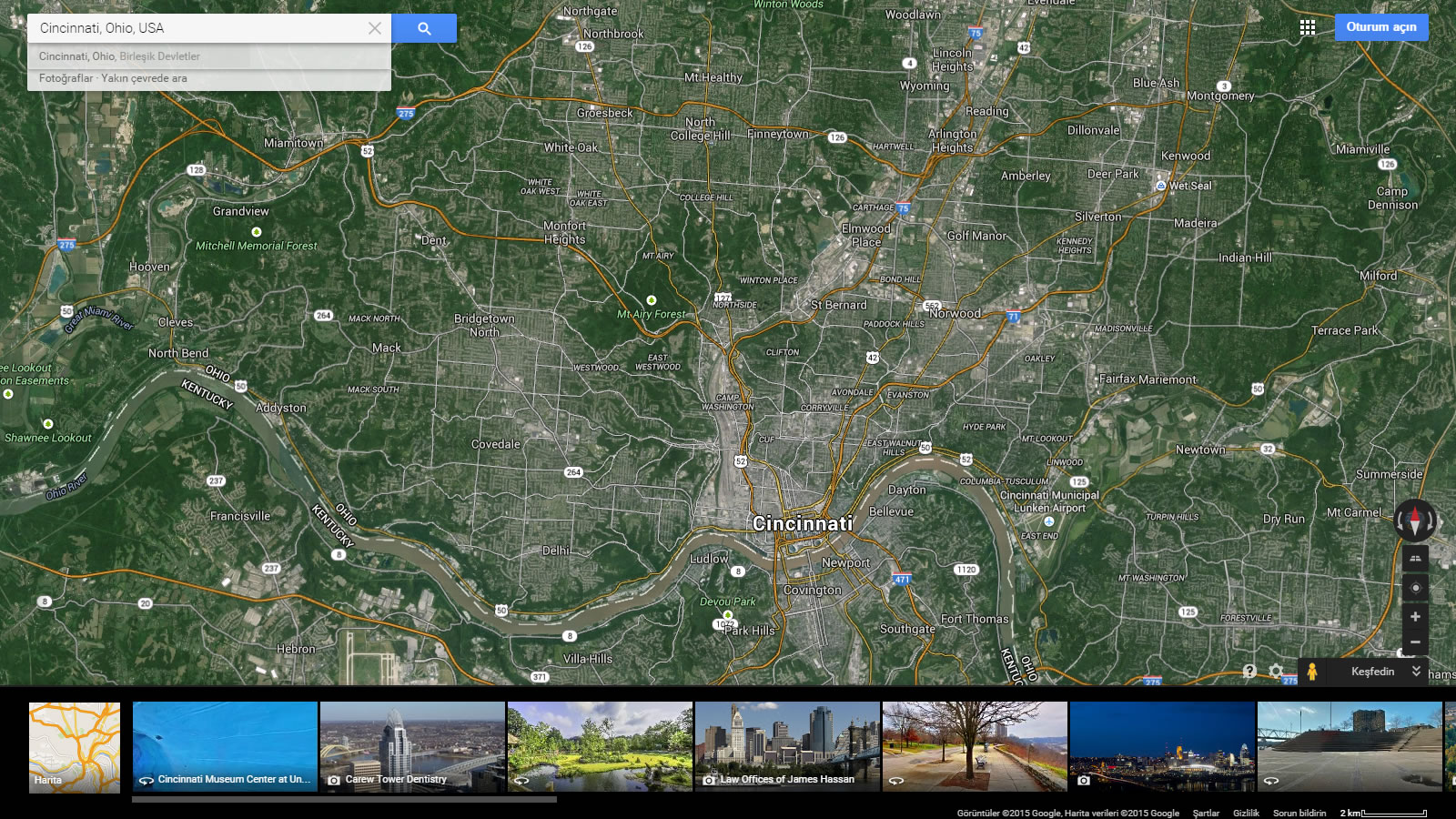 Cincinnati Ohio Map USA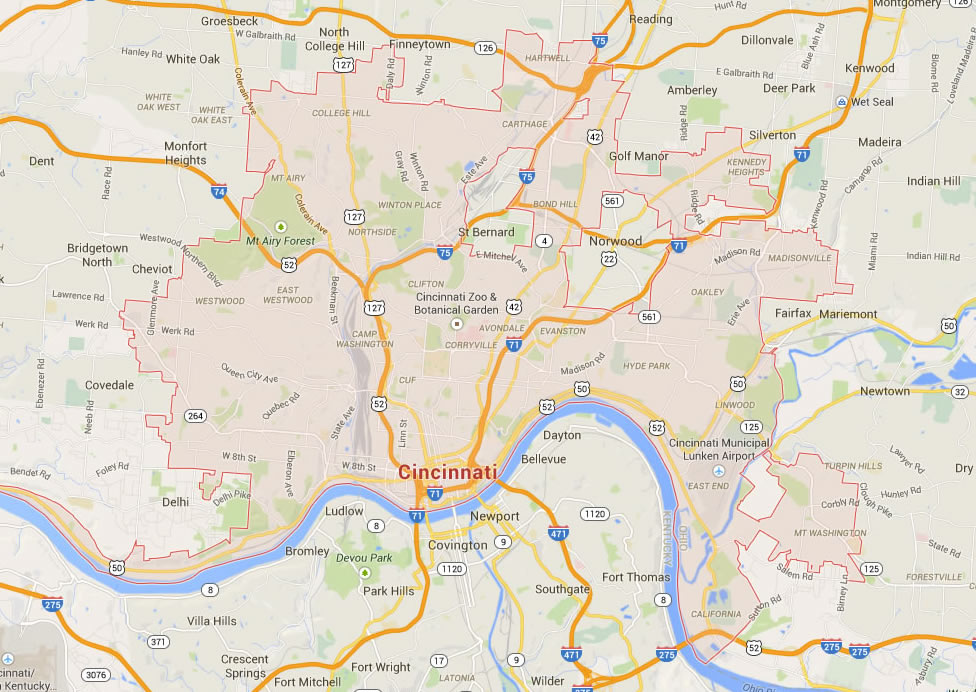 Related Links