Columbus, Cincinnati, and Cleveland, Ohio - US 4K Drone Footage
Please subscribe on "World Guide" channnel on Youtube at
youtube.com/c/WorldGuide
Cleveland anchors the Greater Cleveland Metropolitan Statistical Area (MSA) and the Cleveland–Akron–Canton Combined Statistical Area (CSA) which the largest city on Lake Erie. The CSA Metropolitan Area is the most populous combined statistical area in Ohio and the 18th largest in the United States, with an estimated population of 3,586,918 in 2019. The city proper, with an estimated 2019 population of 381,009, ranks as the 53rd-largest city in the U.S. The seven-county metropolitan Cleveland economy, which includes Akron, is the largest in the state.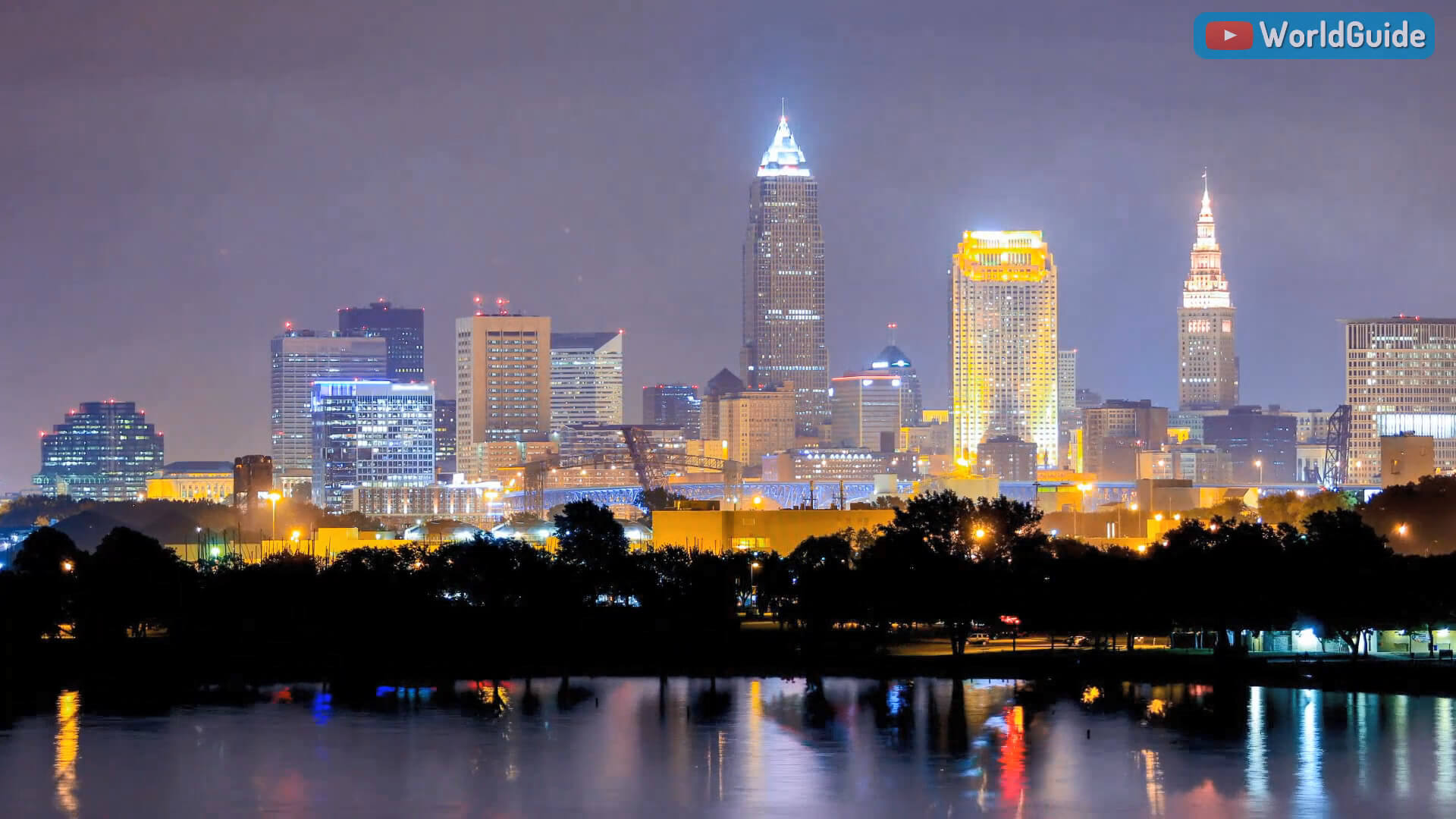 City of Cleveland Today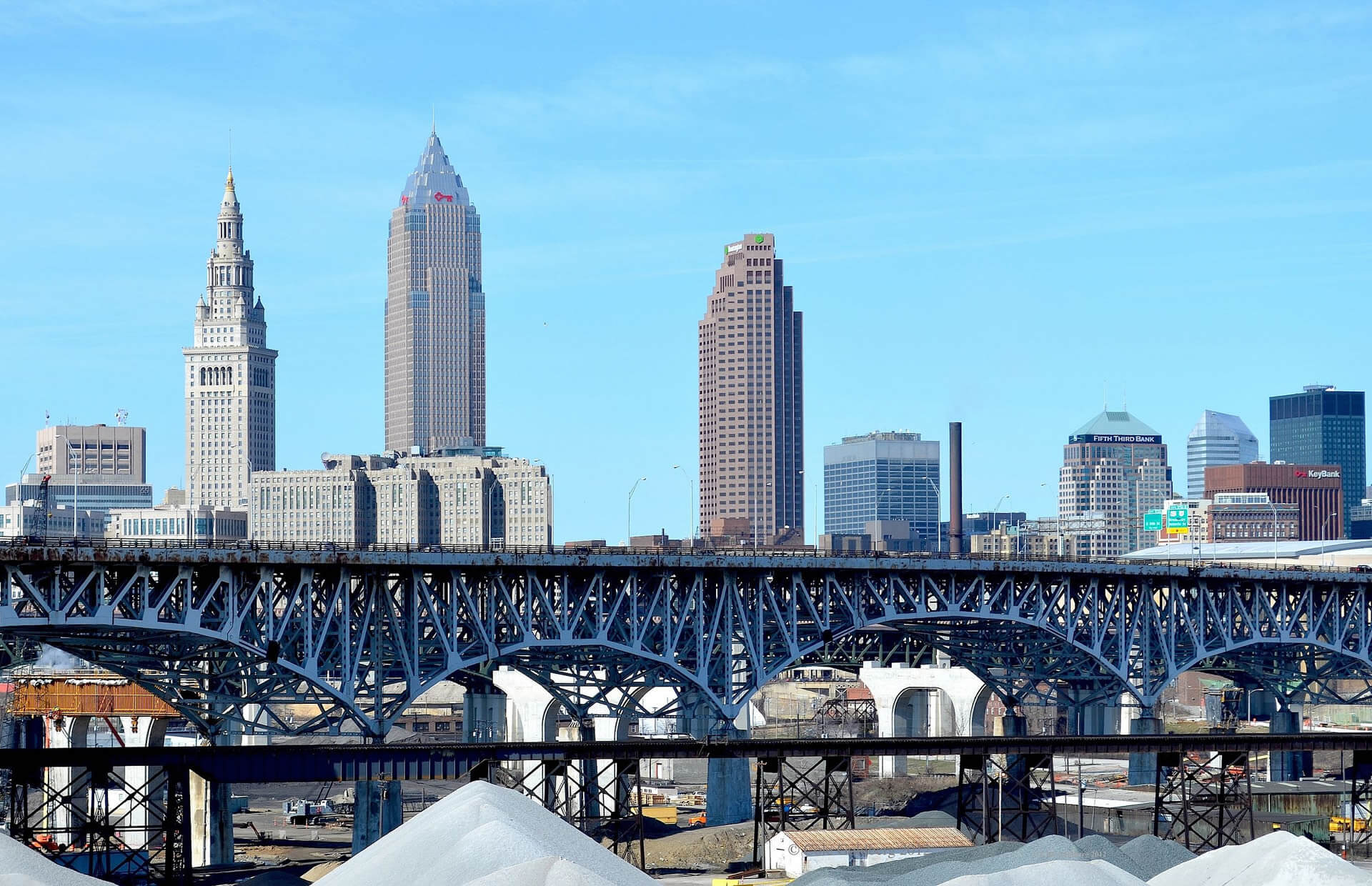 Geography
Cleveland has a total area of 82.47 square miles (213.60 km2), of which 77.70 square miles (201.24 km2) is land and 4.77 square miles (12.35 km2) is water. The shore of Lake Erie is 569 feet (173 m) above sea level; however, the city lies on a series of irregular bluffs lying roughly parallel to the lake. In Cleveland these bluffs are cut principally by the Cuyahoga River, Big Creek, and Euclid Creek.
Where is located Cleveland in Ohio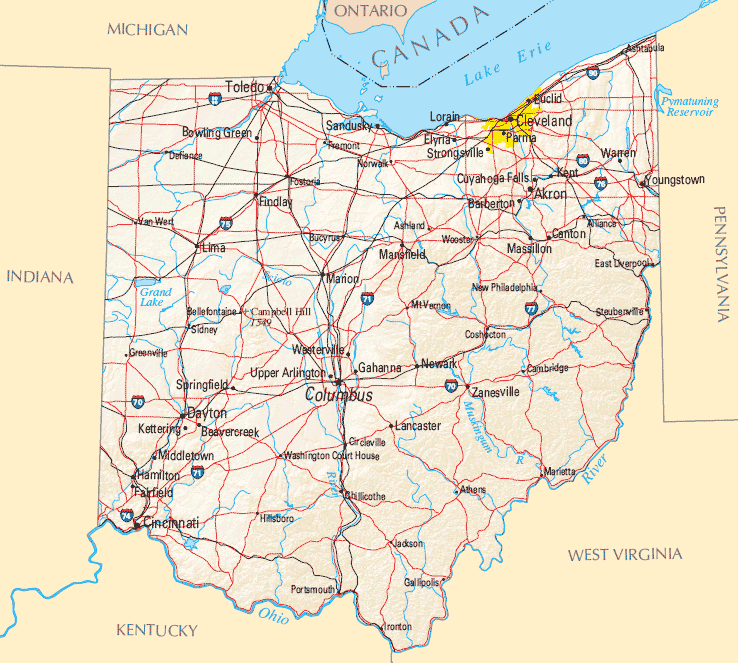 Area
Total : 82.48 sq mi (213.62 km2)
Land : 77.73 sq mi (201.33 km2)
Water : 4.75 sq mi (12.29 km2)
Area Rank :
Elevation :
Highest Elevation : 653 ft (199 m)
Lowest Elevation :
Time Zone
UTC : UTC-5 (EST)
ZIP Codes : 216
Calling Code : +
Latitude :
Longitude :
Driving Side:
Government
Country : United States
State : Ohio
County : Cuyahoga
Capital :
Largest Metro :
Anthem :
Motto(s) : Progress & Prosperity
Major : Frank G. Jackson
Lieutenant Governor :
Website : cleveland-oh.gov
Climate
Typical of the Great Lakes region, Cleveland exhibits a continental climate with four distinct seasons, which lies in the humid continental zone. Summers are hot and humid while winters are cold and snowy. The Lake Erie shoreline is very close to due east–west from the mouth of the Cuyahoga west to Sandusky, but at the mouth of the Cuyahoga it turns sharply northeast.
Demographics
Population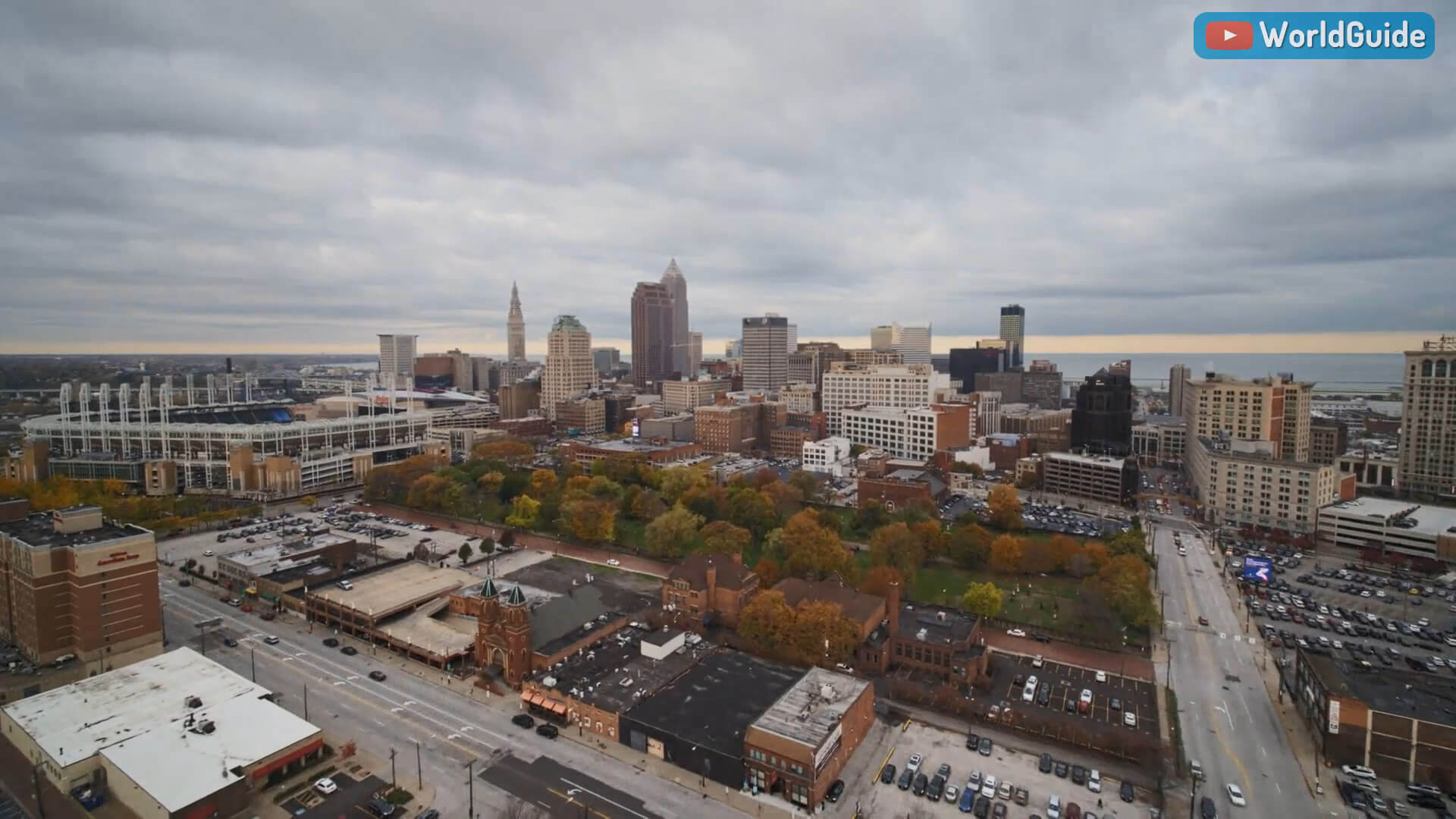 Population : 396,815
Metro Population : 2,057,009 (US: 33rd)
Population Rank in the US :
Density : 4,901.51/sq mi (1,892.49/km2)
Density Rank :
Official Languages :
Spoken Languages :
Rank US: CSA 17th
Economy
Cleveland's location on the Cuyahoga River and Lake Erie has been key to its growth. The Ohio and Erie Canal coupled with rail links helped the city become an important business center. Steel and many other manufactured goods emerged as leading industries. The city has since diversified its economy in addition to its manufacturing sector.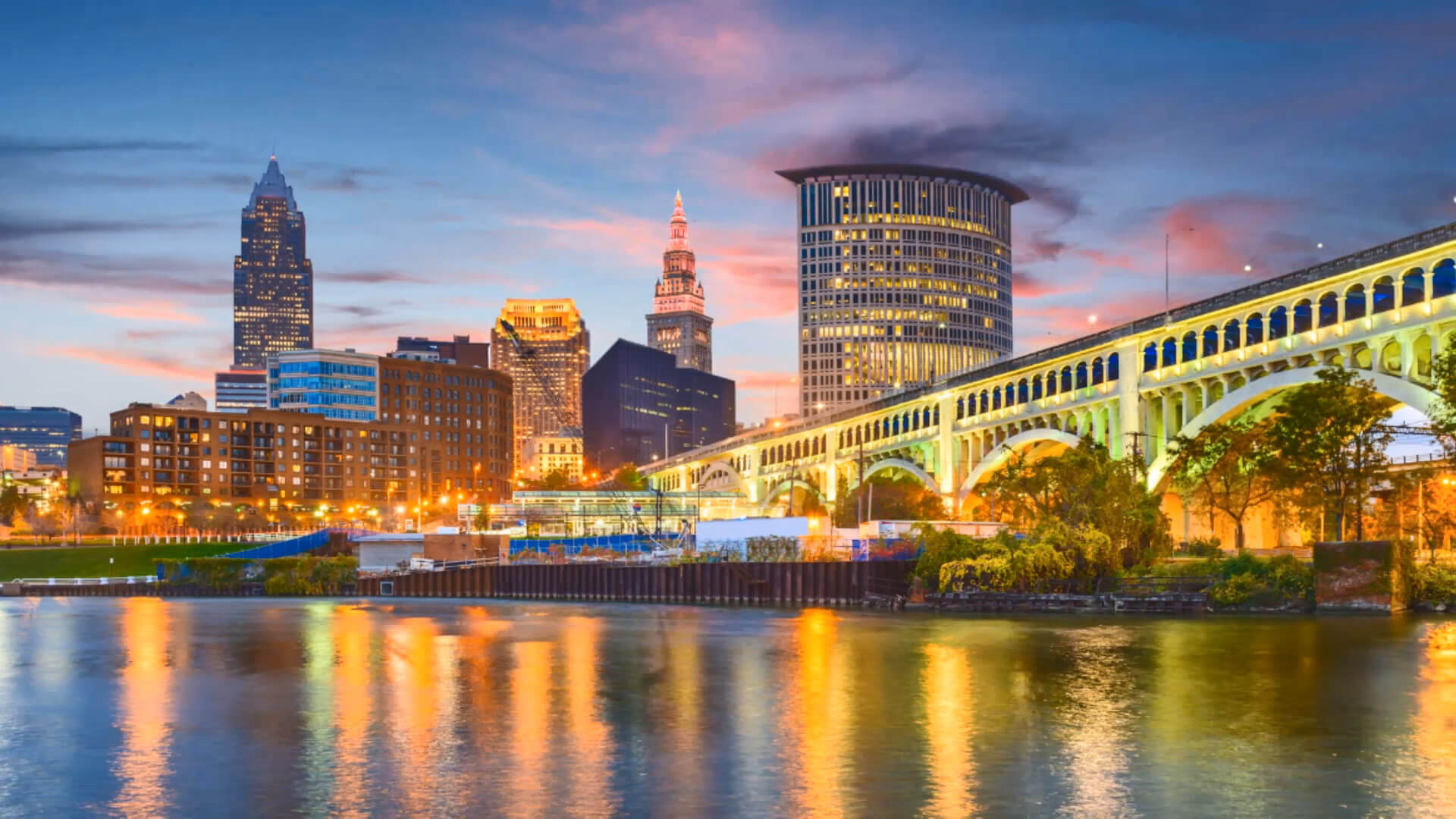 Currency :
GDP : 175 billion USD
Unemployment Rate:
Median Household Income :
Income Rank :
Top 10 Largest Cities in Ohio by population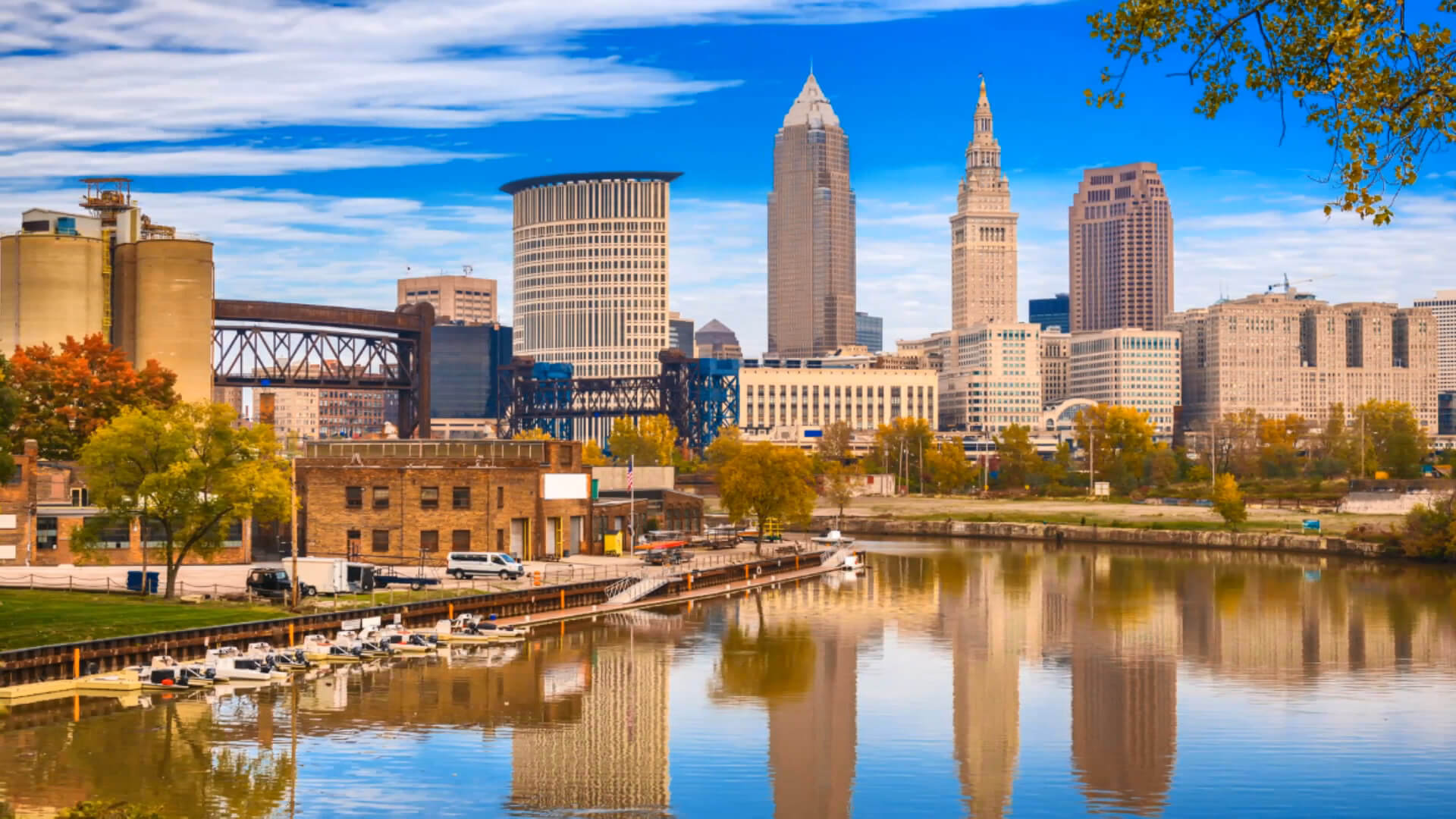 Colleges and Universities
Case Western Reserve University (CWRU)
Cleveland Institute of Art
Cleveland Institute of Music/li>
Ohio Technical College
Cleveland Images & Maps
Cleveland Ohio 1877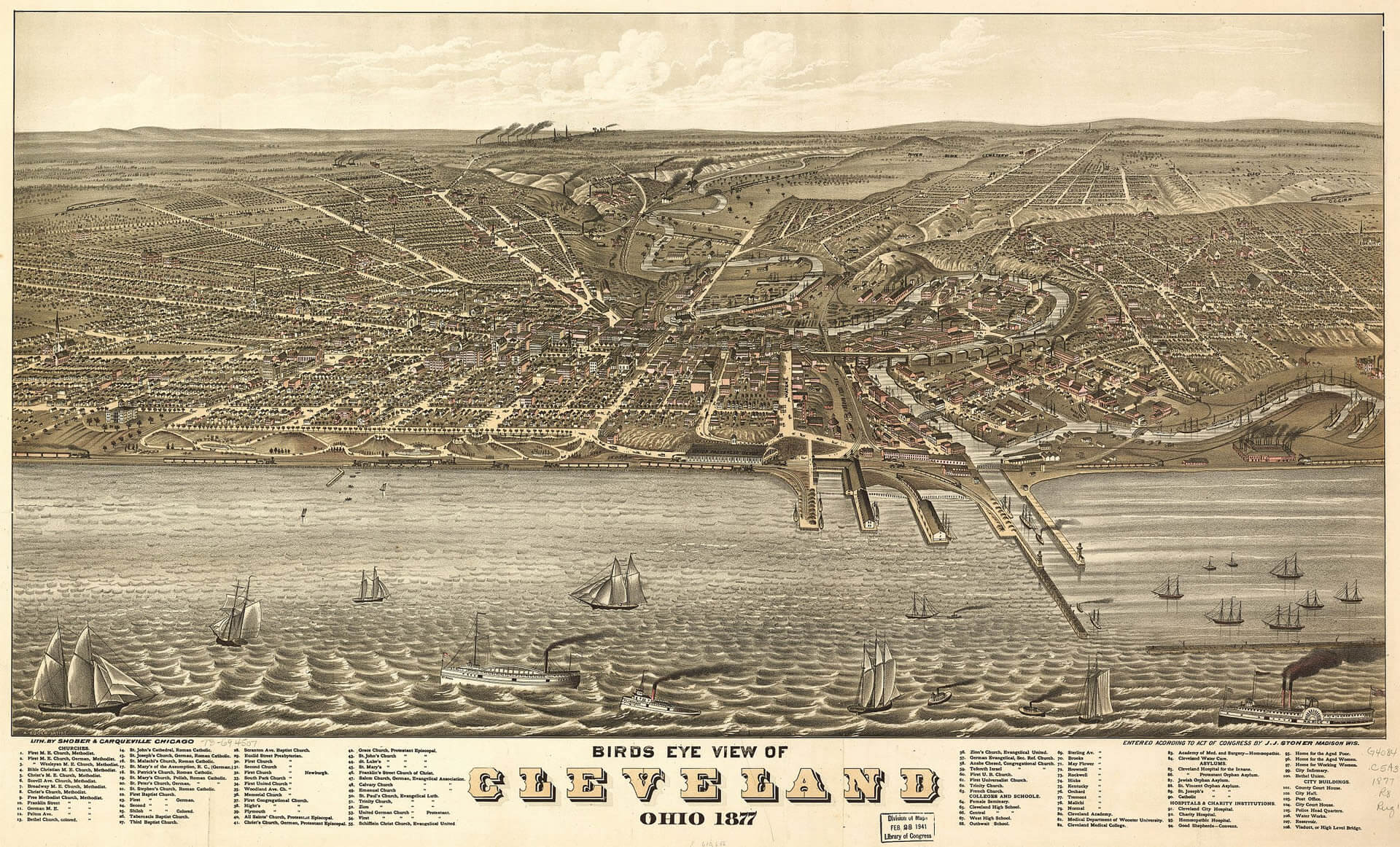 Panorama of Public Square in 1912

Skyline of Cleveland from Lake Erie

Cleveland Map Ohio US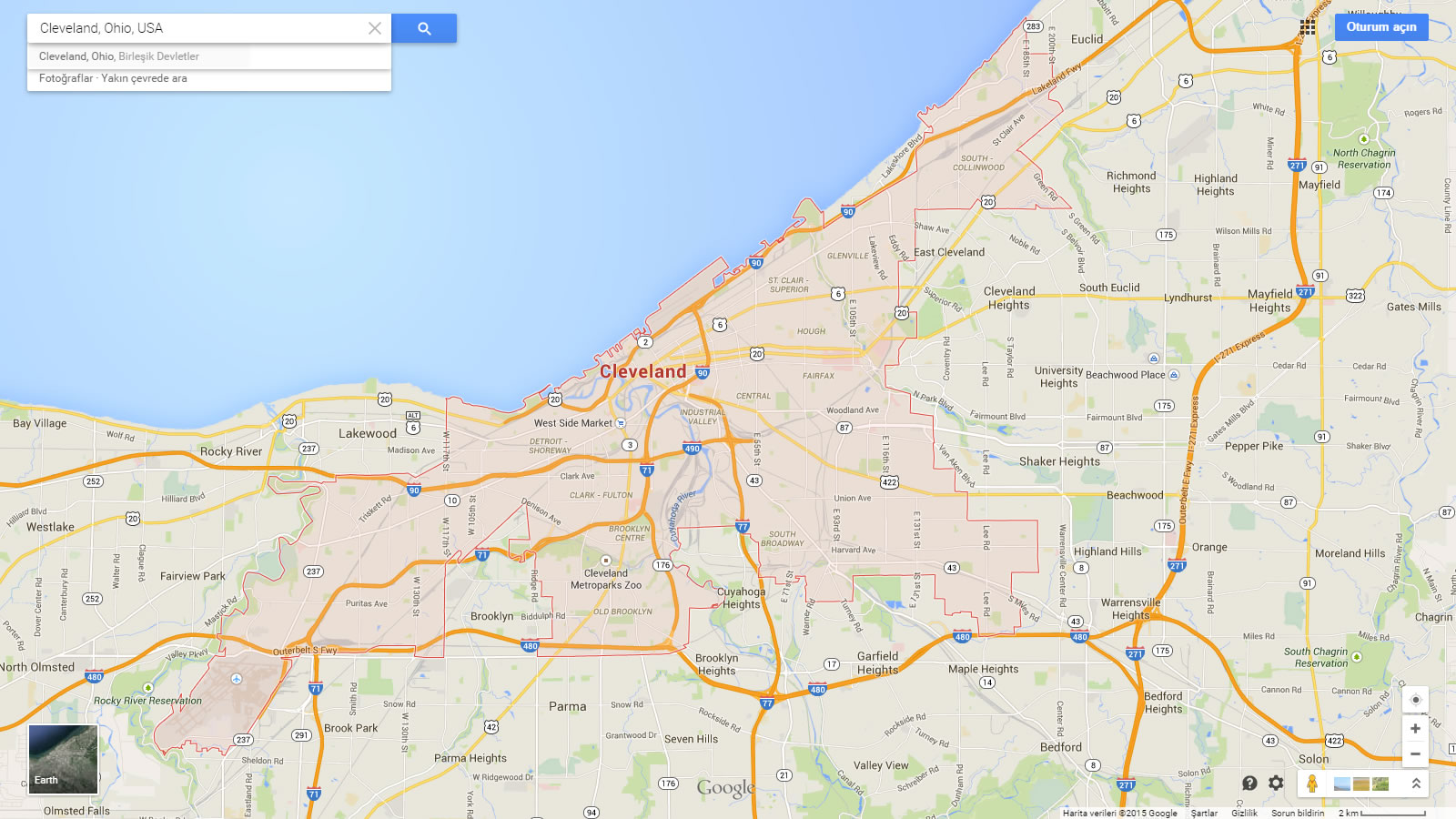 Cleveland Map Ohio US Satellite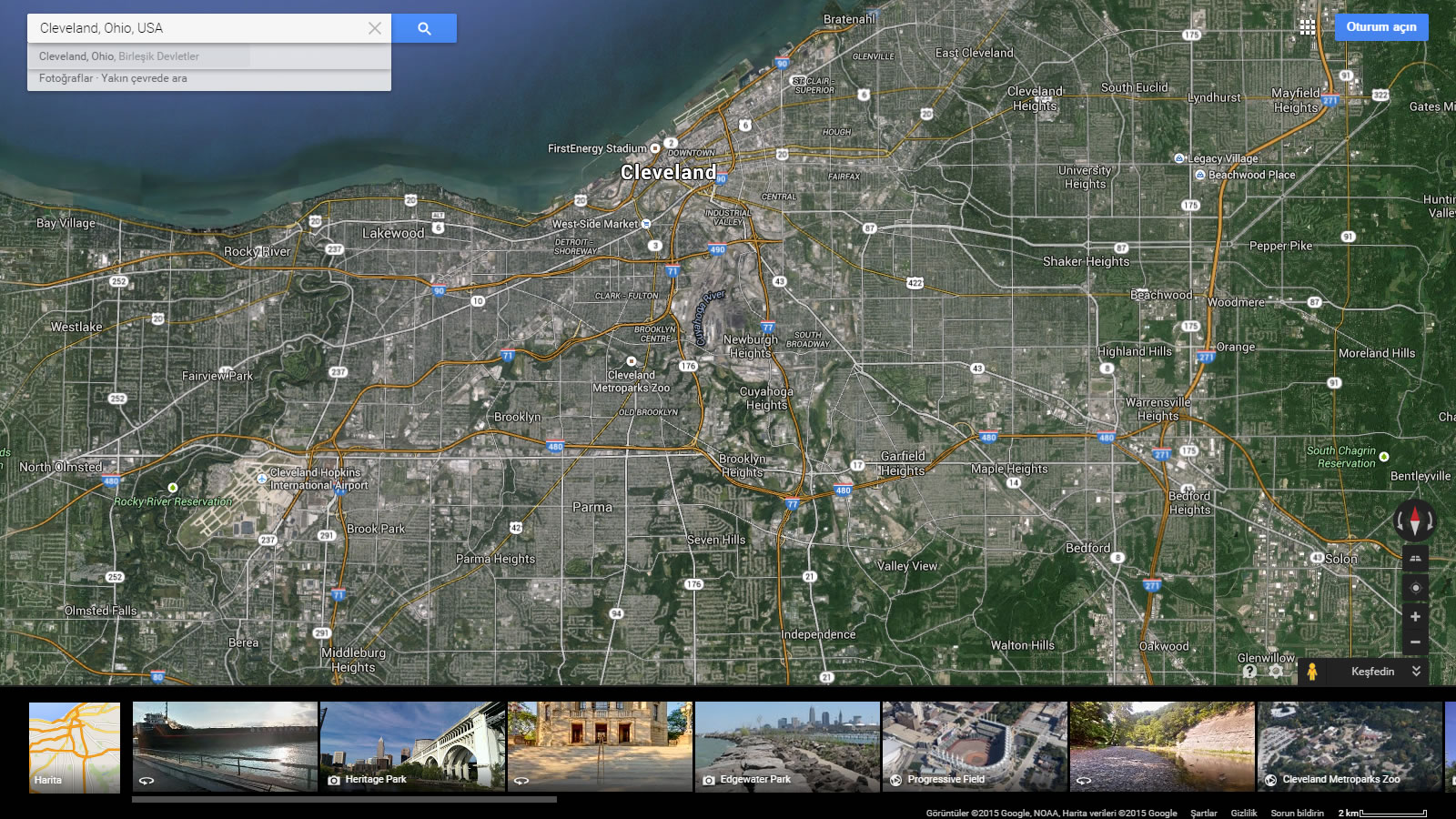 Cleveland Ohio Map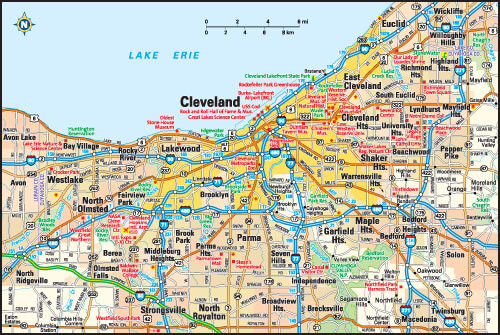 Cleveland Ohio Map USA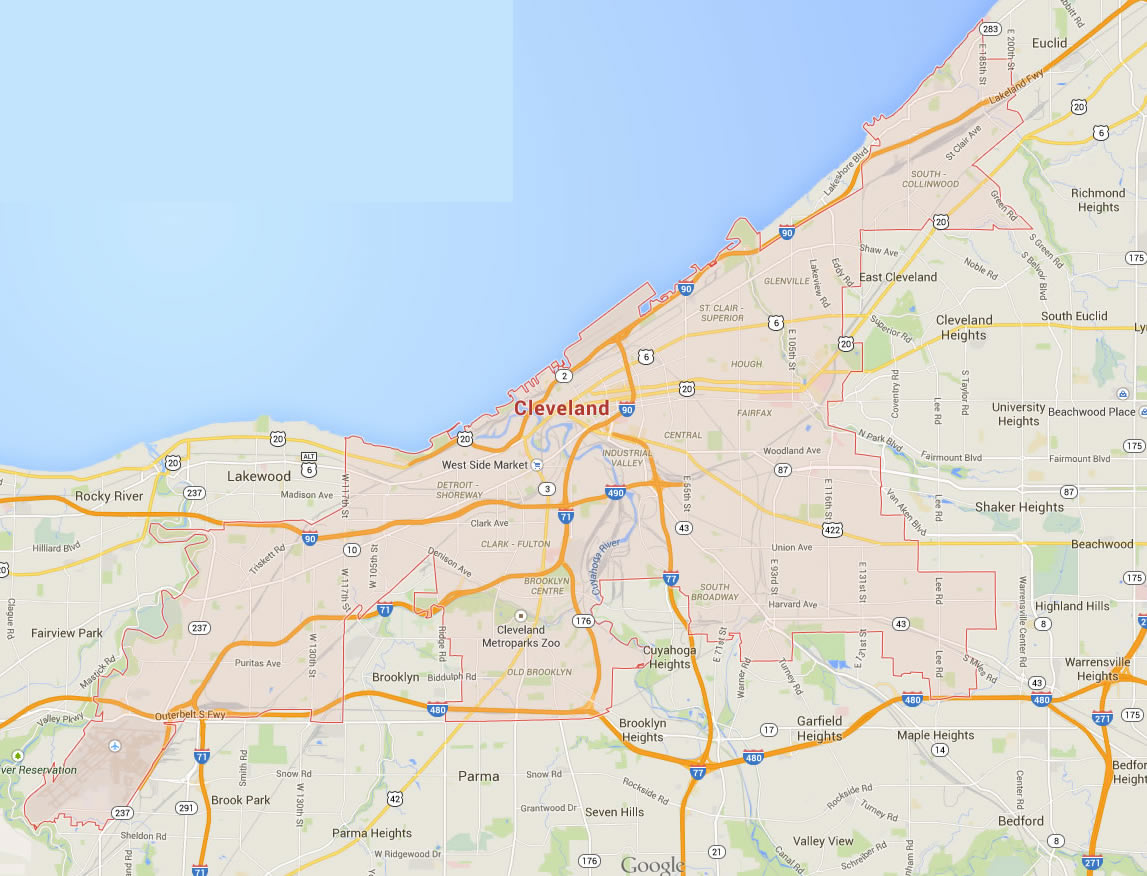 Related Links