Columbus, Cincinnati, and Cleveland, Ohio - US 4K Drone Footage
Please subscribe on "World Guide" channnel on Youtube at
youtube.com/c/WorldGuide
Columbus is the county seat of Franklin County; it also extends into Delaware and Fairfield counties. It is the core city of the Columbus, OH Metropolitan Statistical Area, which encompasses ten counties. With a 2019 estimated population of 2,122,271, it is the largest metropolitan area entirely in Ohio.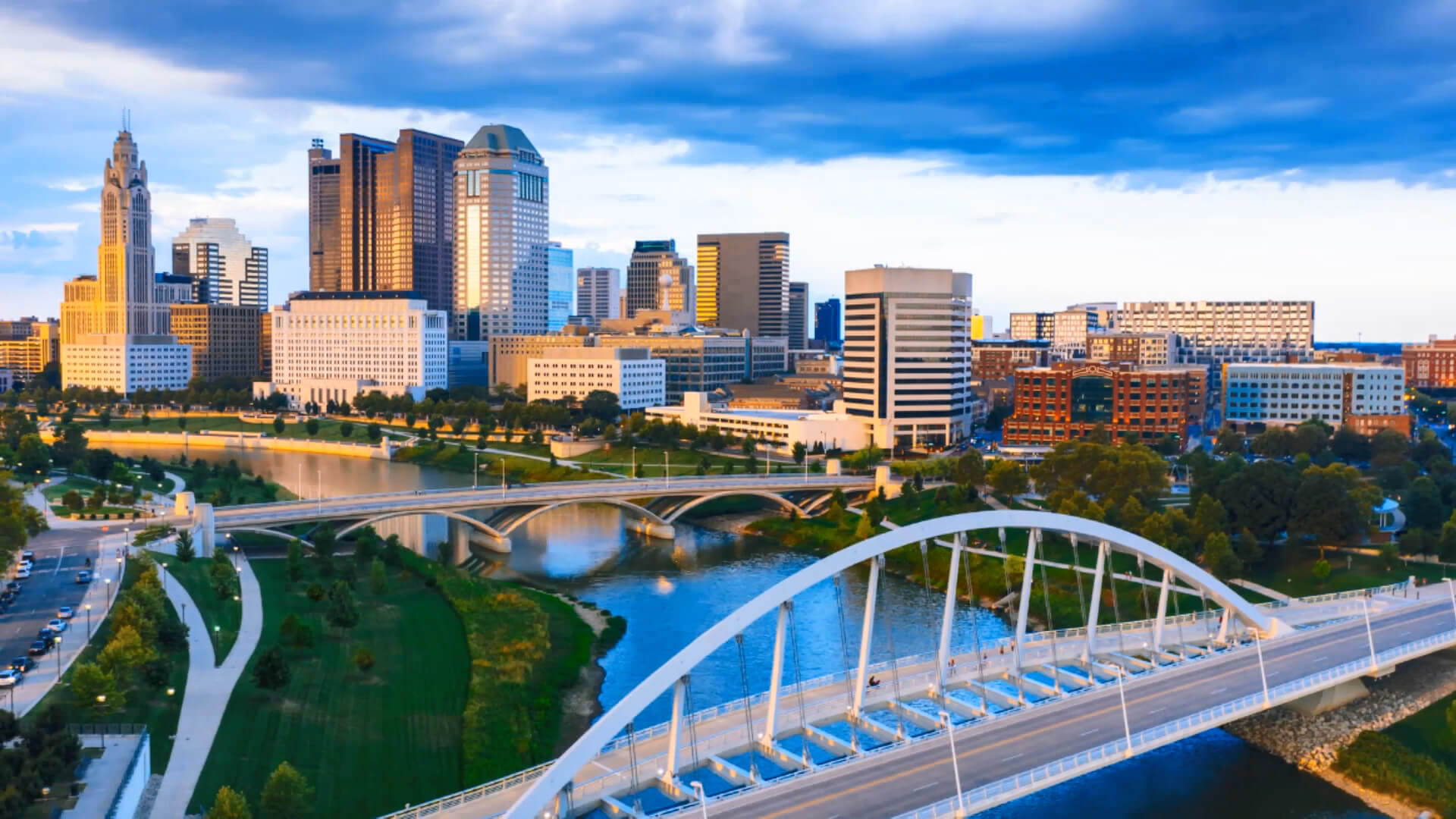 Columbus Ohio United States of America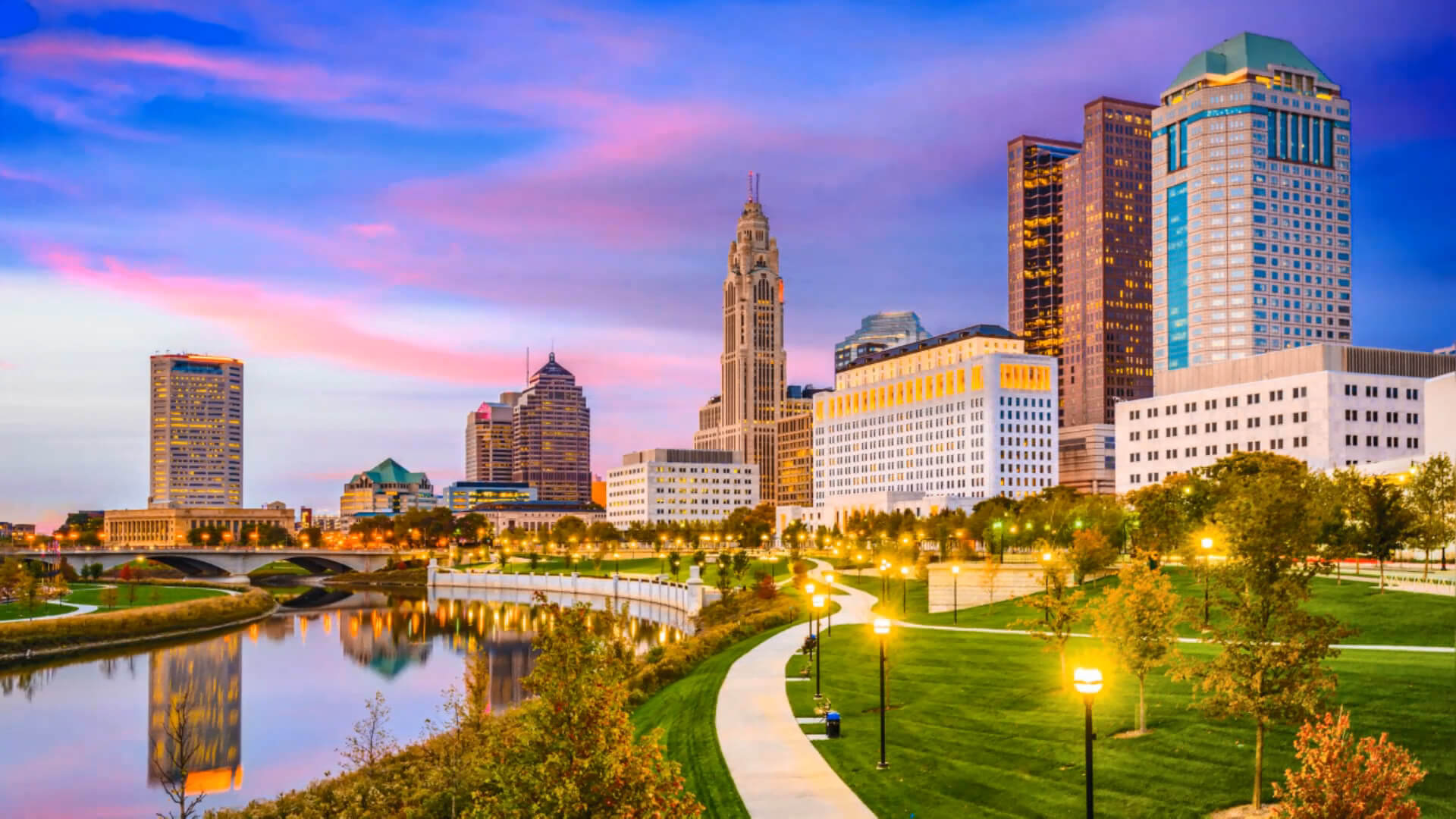 Geography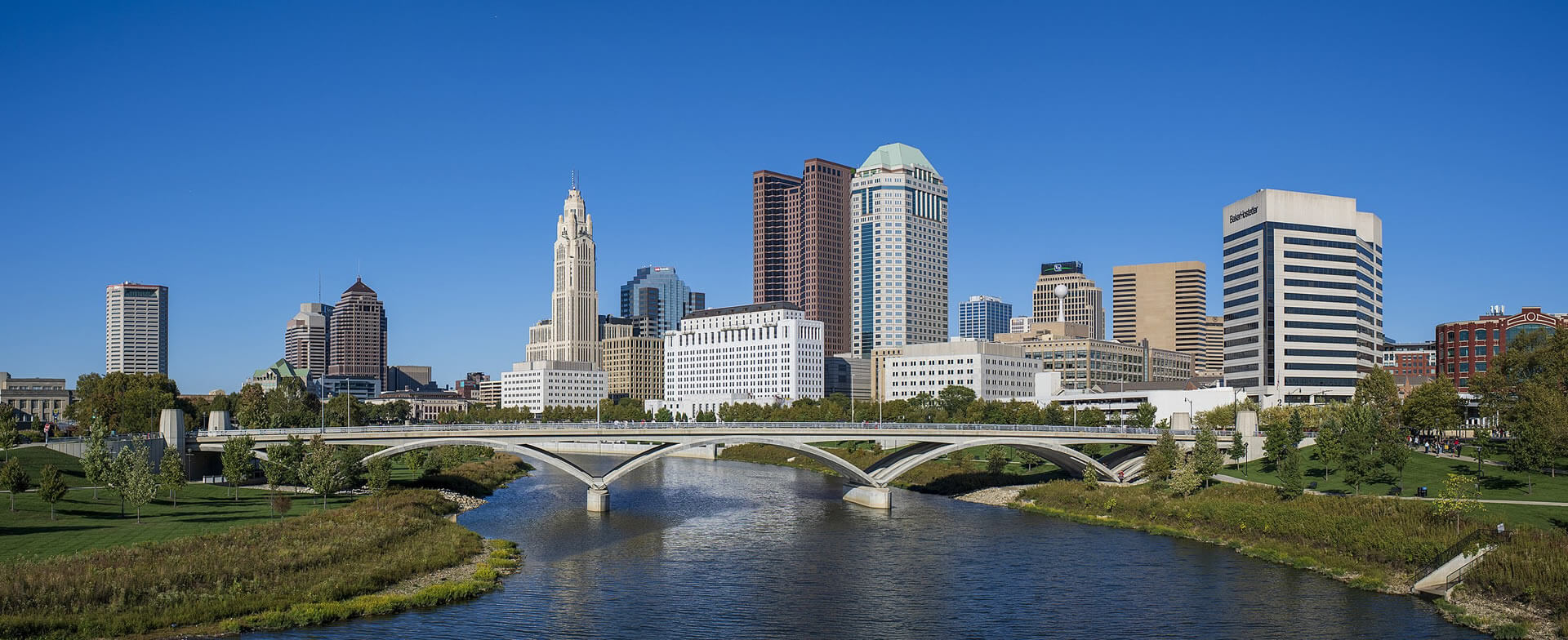 Several smaller tributaries course through the Columbus metropolitan area, including Alum Creek, Big Walnut Creek, and Darby Creek. Columbus is considered to have relatively flat topography thanks to a large glacier that covered most of Ohio during the Wisconsin Ice Age. However, there are sizable differences in elevation through the area, with the high point of Franklin County being 1,132 ft (345 m) above sea level near New Albany, and the low point being 670 ft (200 m) where the Scioto River leaves the county near Lockbourne.
Where is Located Columbus in Ohio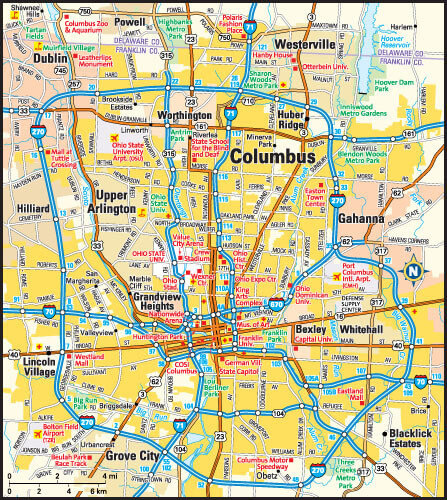 Area
Total : 225.08 sq mi (582.94 km2)
Land : 219.22 sq mi (567.77 km2)
Water : 5.86 sq mi (15.17 km2)
Area Rank :
Elevation :
Highest Elevation : 902 ft (275 m)
Lowest Elevation :
Time Zone
UTC : UTC-5 (EST)
ZIP Codes : 614, 380, 740, 220
Calling Code : +
Latitude :
Longitude :
Driving Side:
Government
Country : United States
State : Ohio
County : Delaware, Fairfield, Franklin
Capital :
Largest Metro :
Anthem :
Motto(s) : Progress & Prosperity
Major : Andrew J. Ginther
Lieutenant Governor :
Website : www.columbus.gov
Climate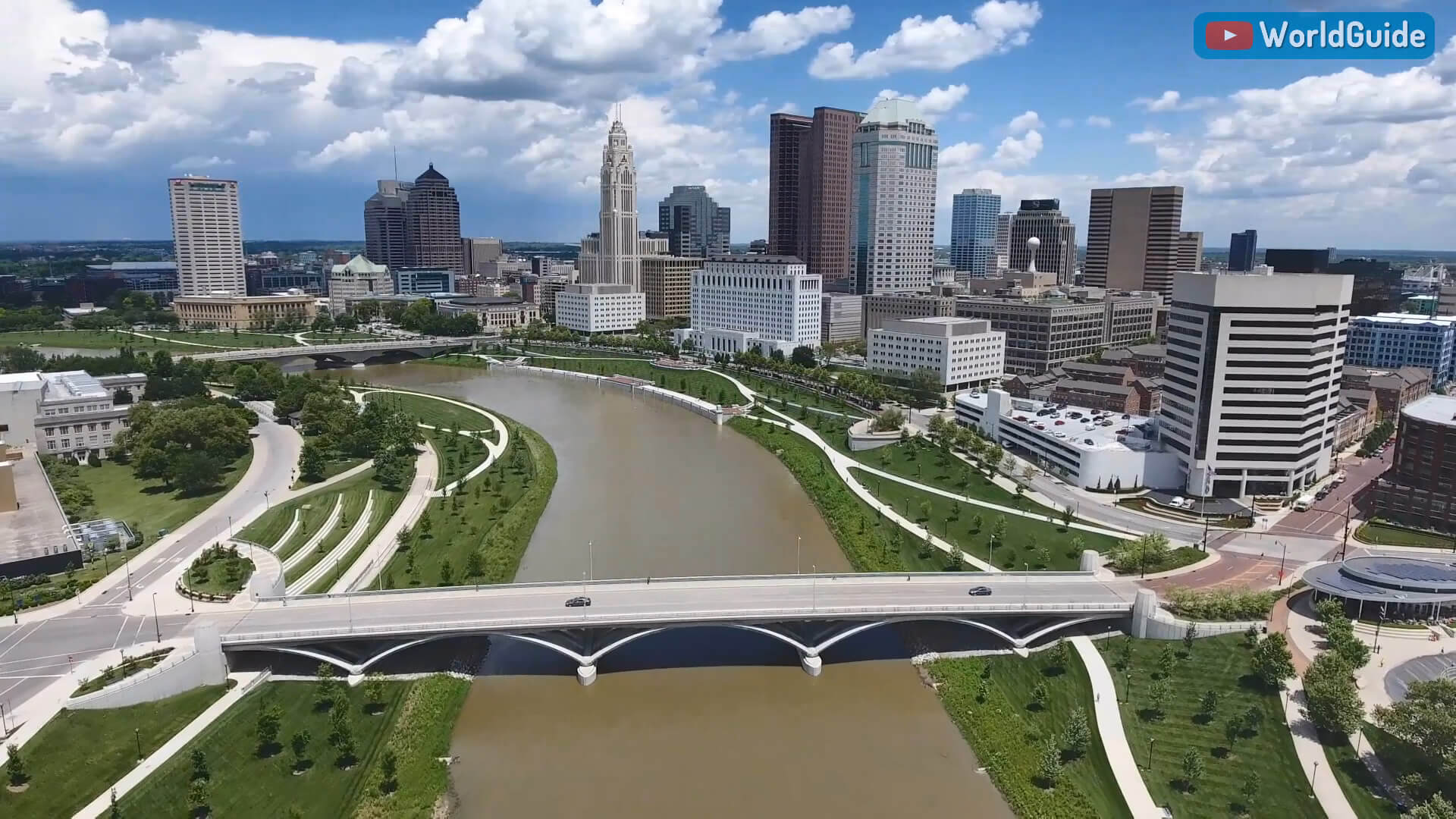 The city's climate is humid continental transitional with the humid subtropical climate to the south characterized by warm, muggy summers and cold, dry winters. Columbus is within USDA hardiness zone 6a. Winter snowfall is relatively light, since the city is not in the typical path of strong winter lows, such as the Nor'easters that strike cities farther east. It is also too far south and west for lake-effect snow from Lake Erie to have much effect, although the lakes to the North contribute to long stretches of cloudy spells in winter.
The highest temperature recorded in Columbus was 106 °F (41 °C), which occurred twice during the Dust Bowl of the 1930s—once on July 21, 1934, and again on July 14, 1936. The lowest recorded temperature was -22 °F (-30 °C), occurring on January 19, 1994.
Demographics
Population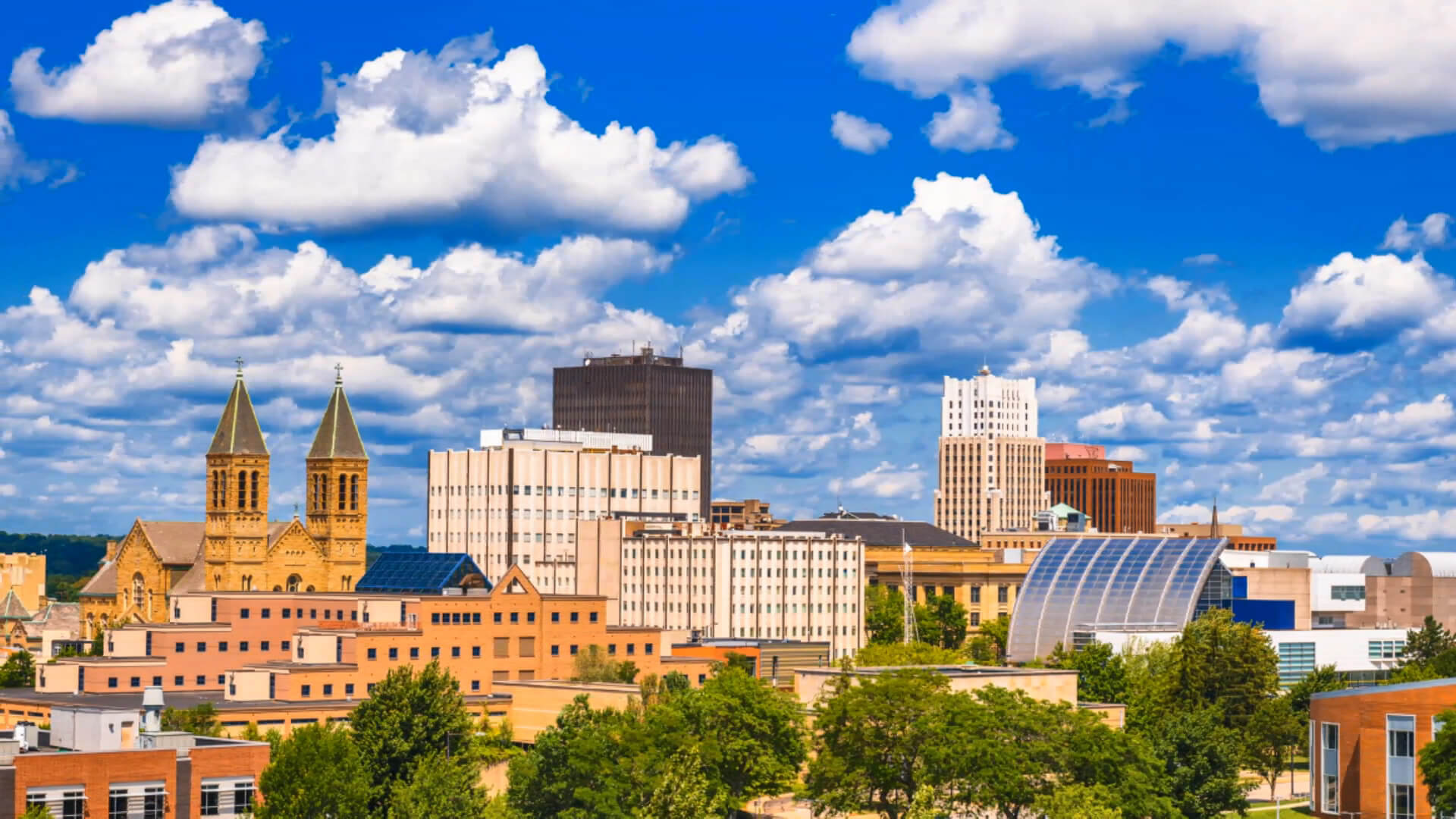 Population : 787,033
Metro Population : 2,078,725 (US: 32nd)
Population Rank in the US :
Density : 4,098.92/sq mi (1,582.60/km2)
Density Rank :
Official Languages :
Spoken Languages :
Rank US: 14th
Economy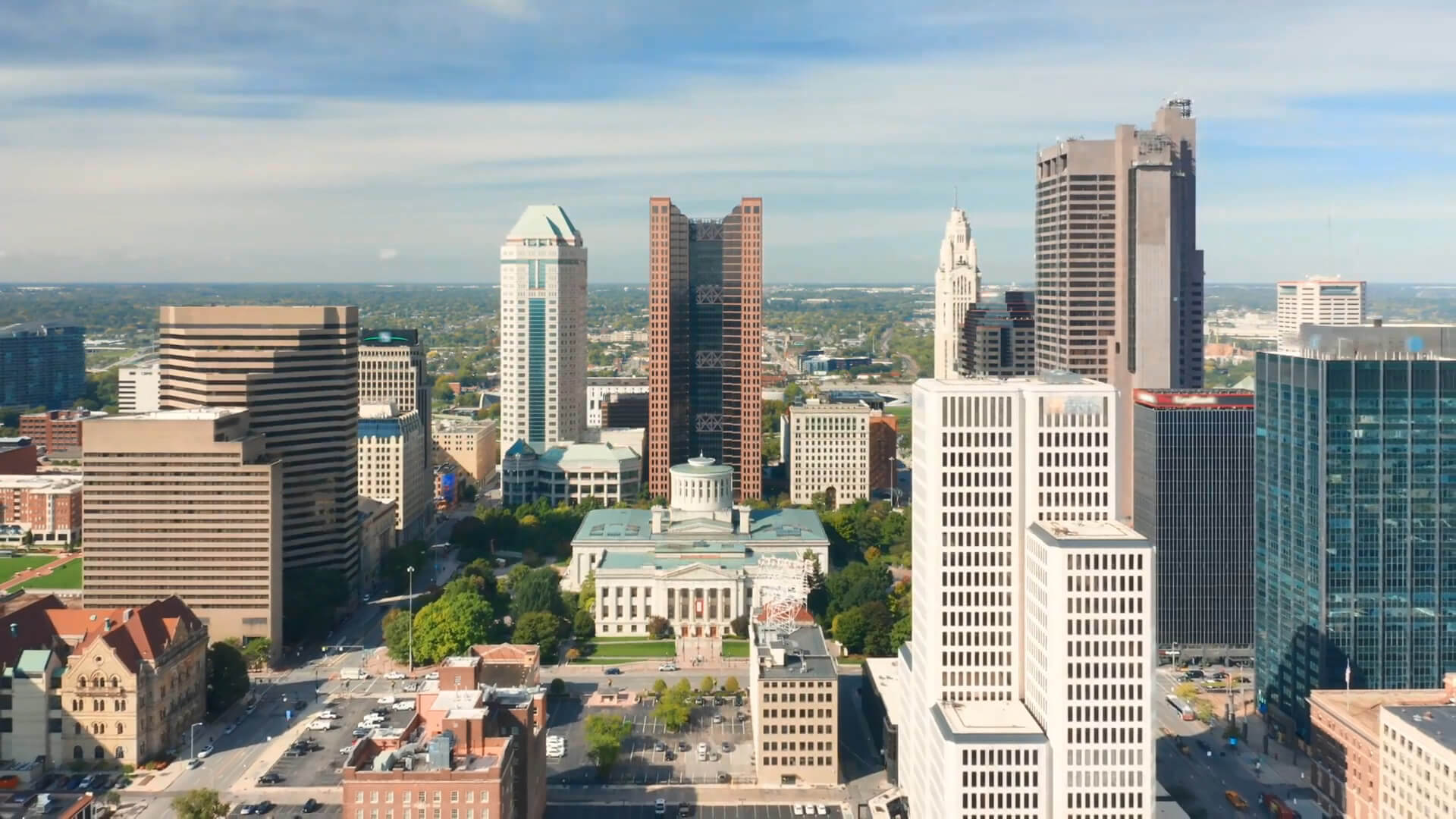 Columbus has a generally strong and diverse economy based on education, insurance, banking, fashion, defense, aviation, food, logistics, steel, energy, medical research, health care, hospitality, retail, and technology. In 2010, it was one of the 10 best big cities in the country, according to Relocate America, a real estate research firm.
According to the Federal Reserve of St. Louis, the GDP of Columbus in 2019 was $134 billion.
Currency :
GDP : 175 billion USD
Unemployment Rate:
Median Household Income :
Income Rank :
Top 10 Largest Cities in Ohio by population
Colleges and Universities in Columbus
Capital University
Ohio State University
Columbus Images & Maps
Columbus in 1936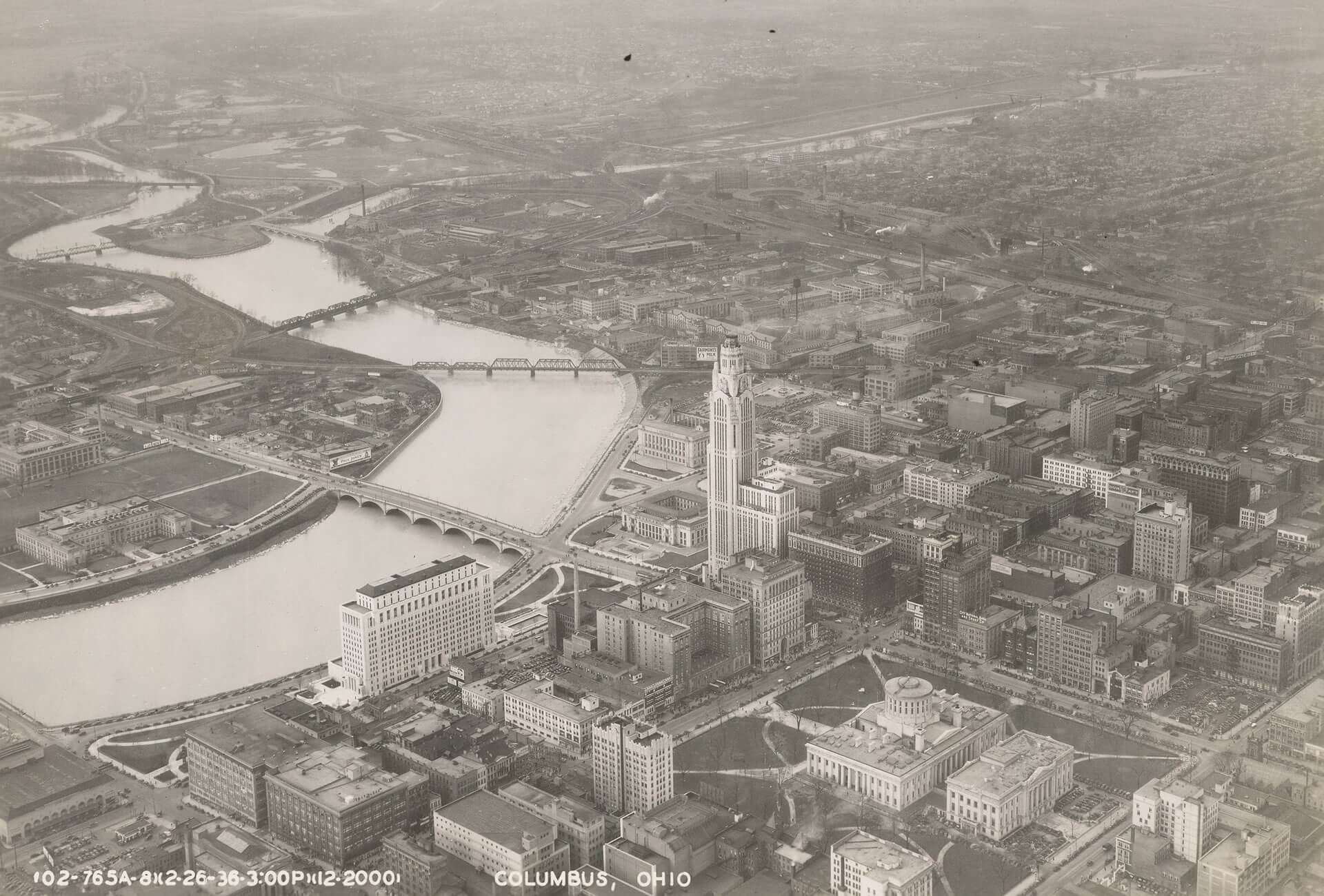 Nationwide Arena, Home of the NHL's Columbus Blue Jackets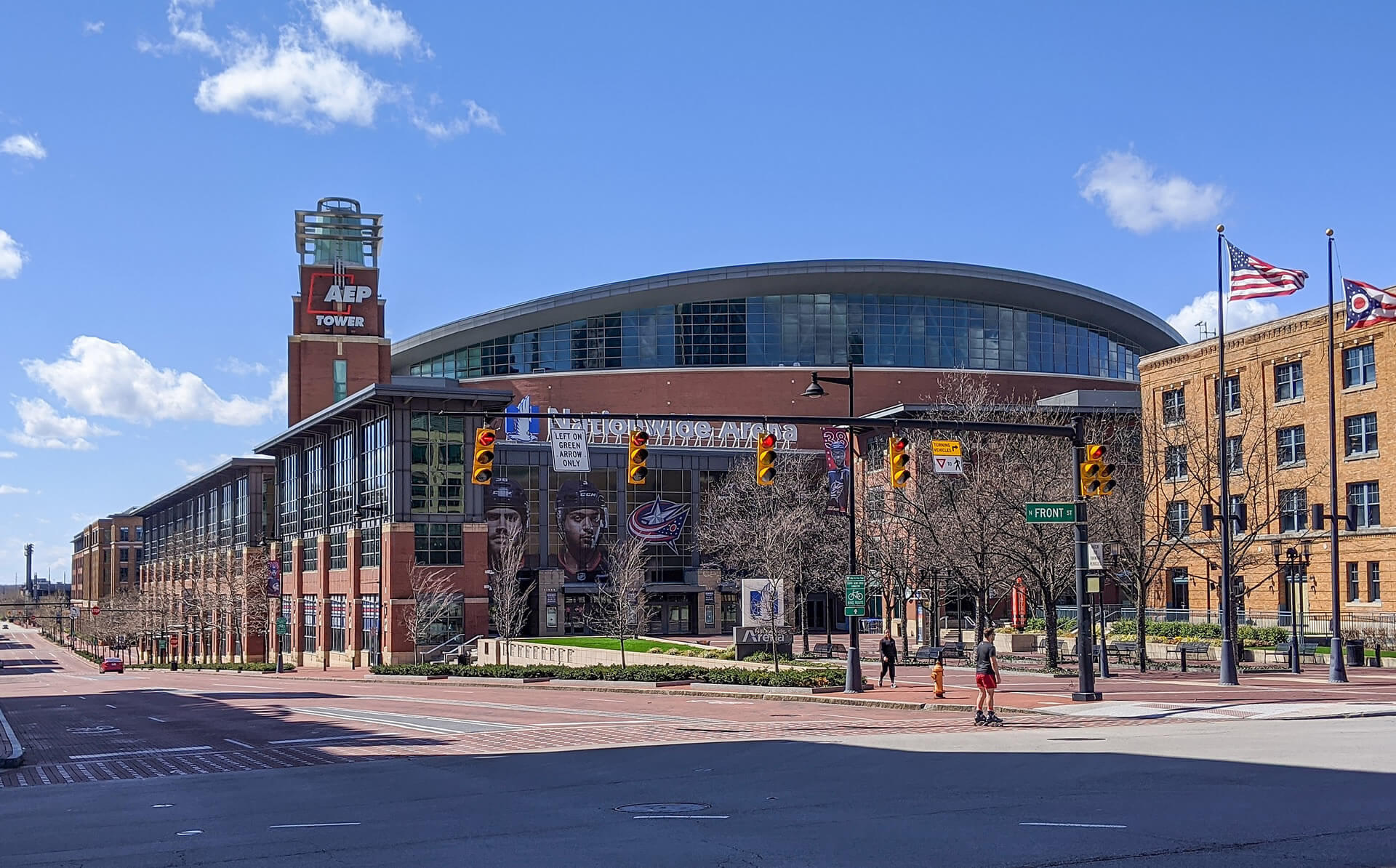 Columbus City Hall Ohio
View of the city from Capital University in 1854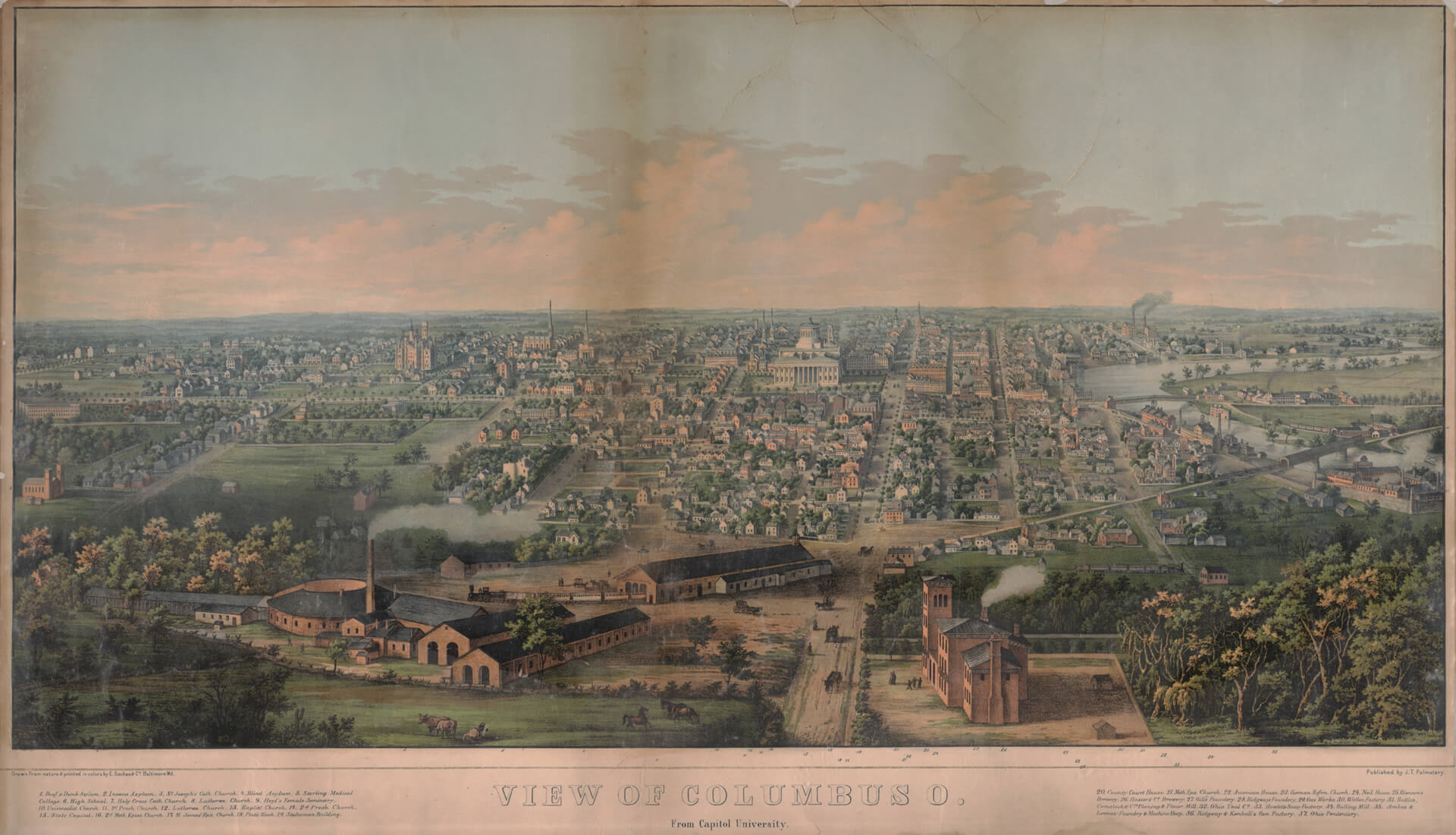 Columbus City of Ohio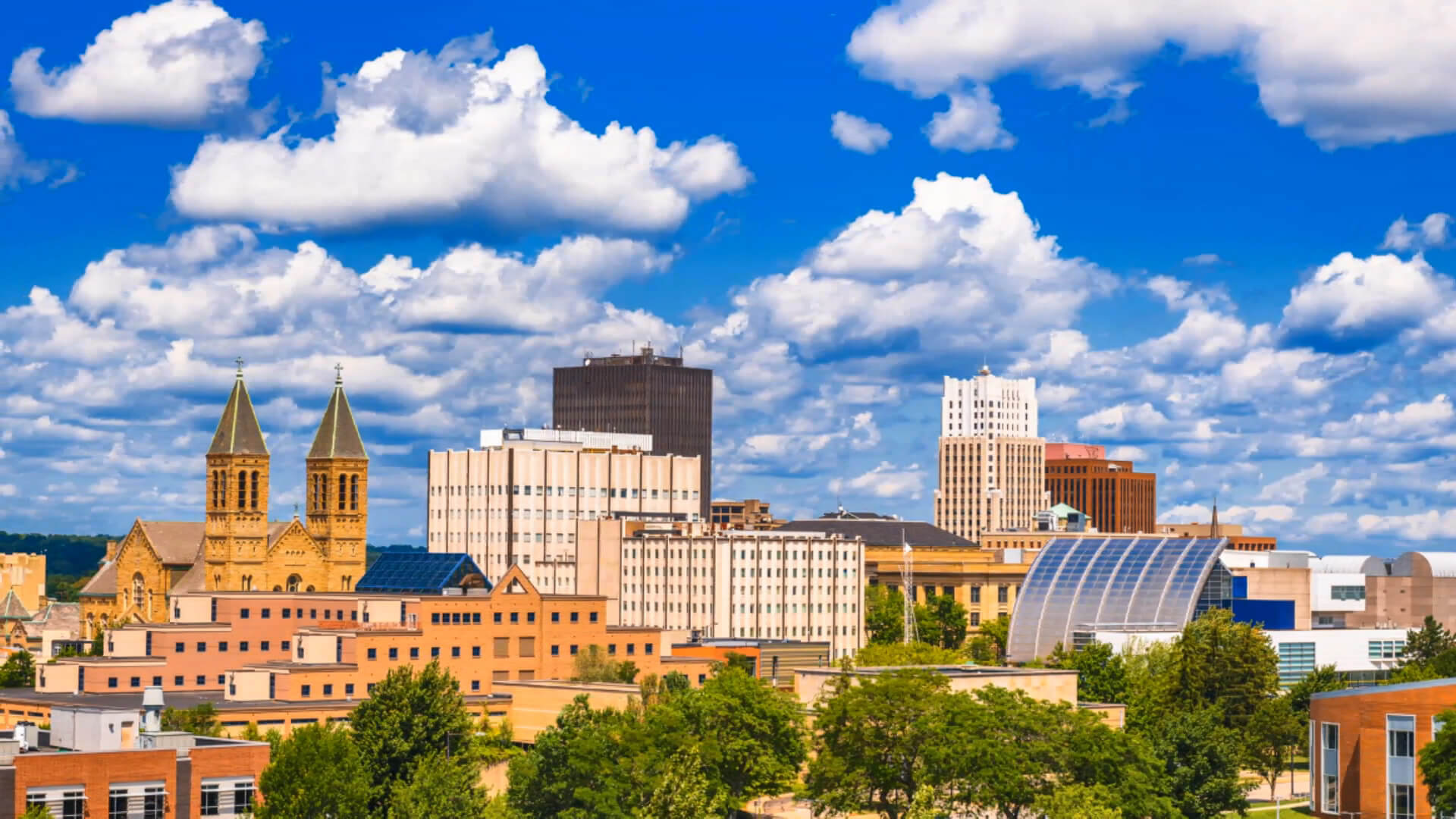 Rendered image of the Ohio Statehouse in Columbus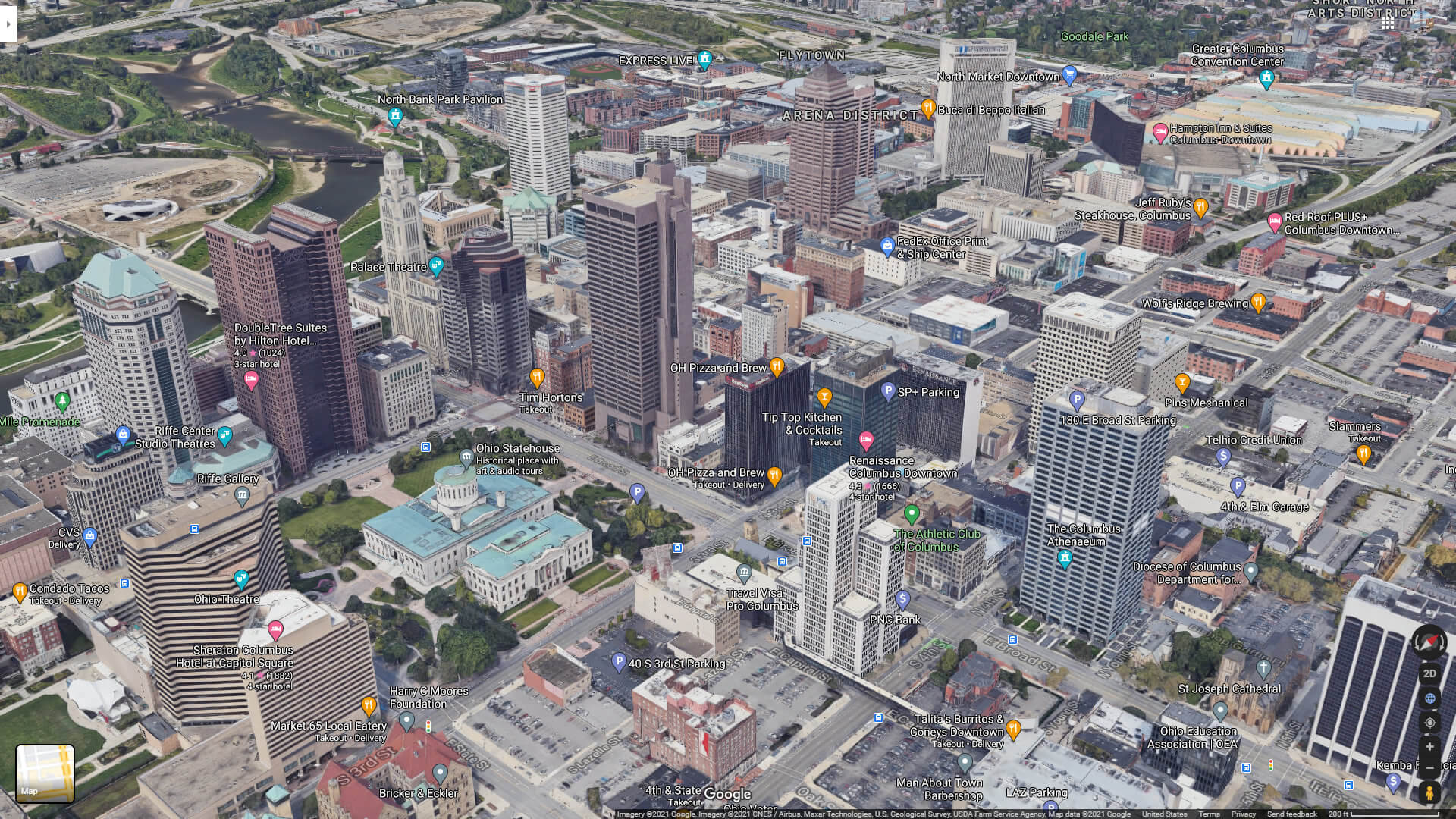 Ohio US Thumbnail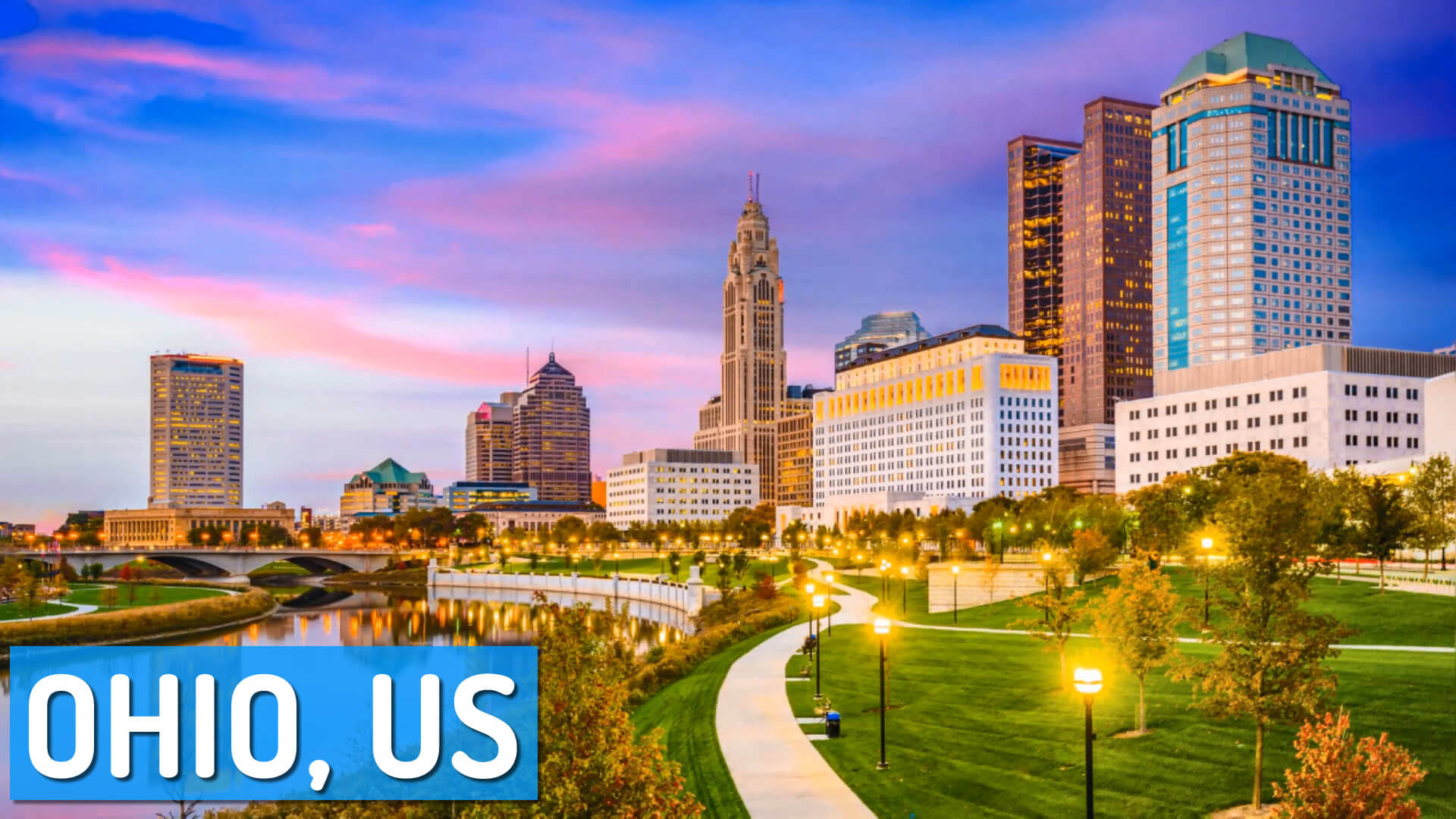 Columbus Ohio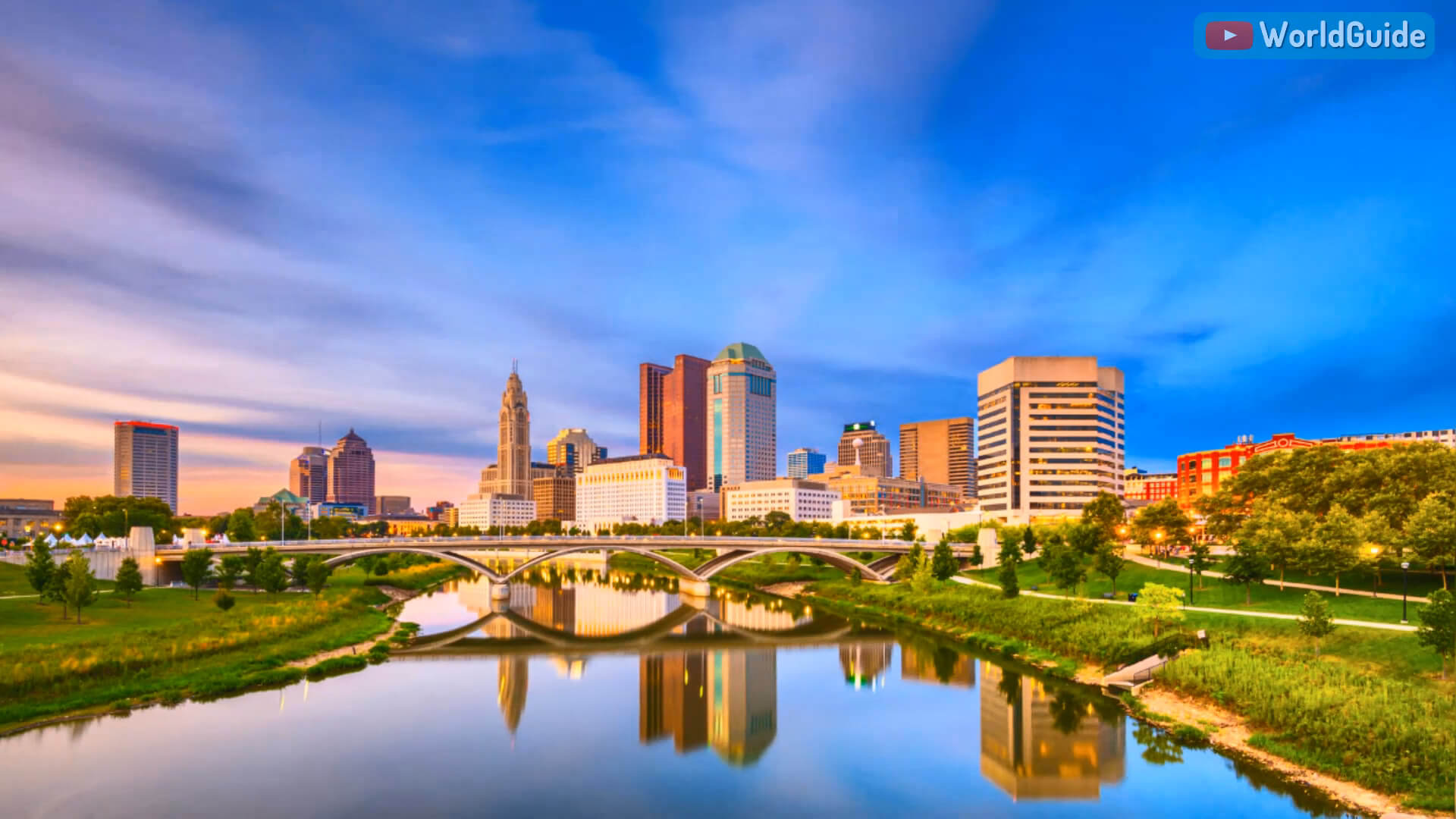 Columbus Ohio USA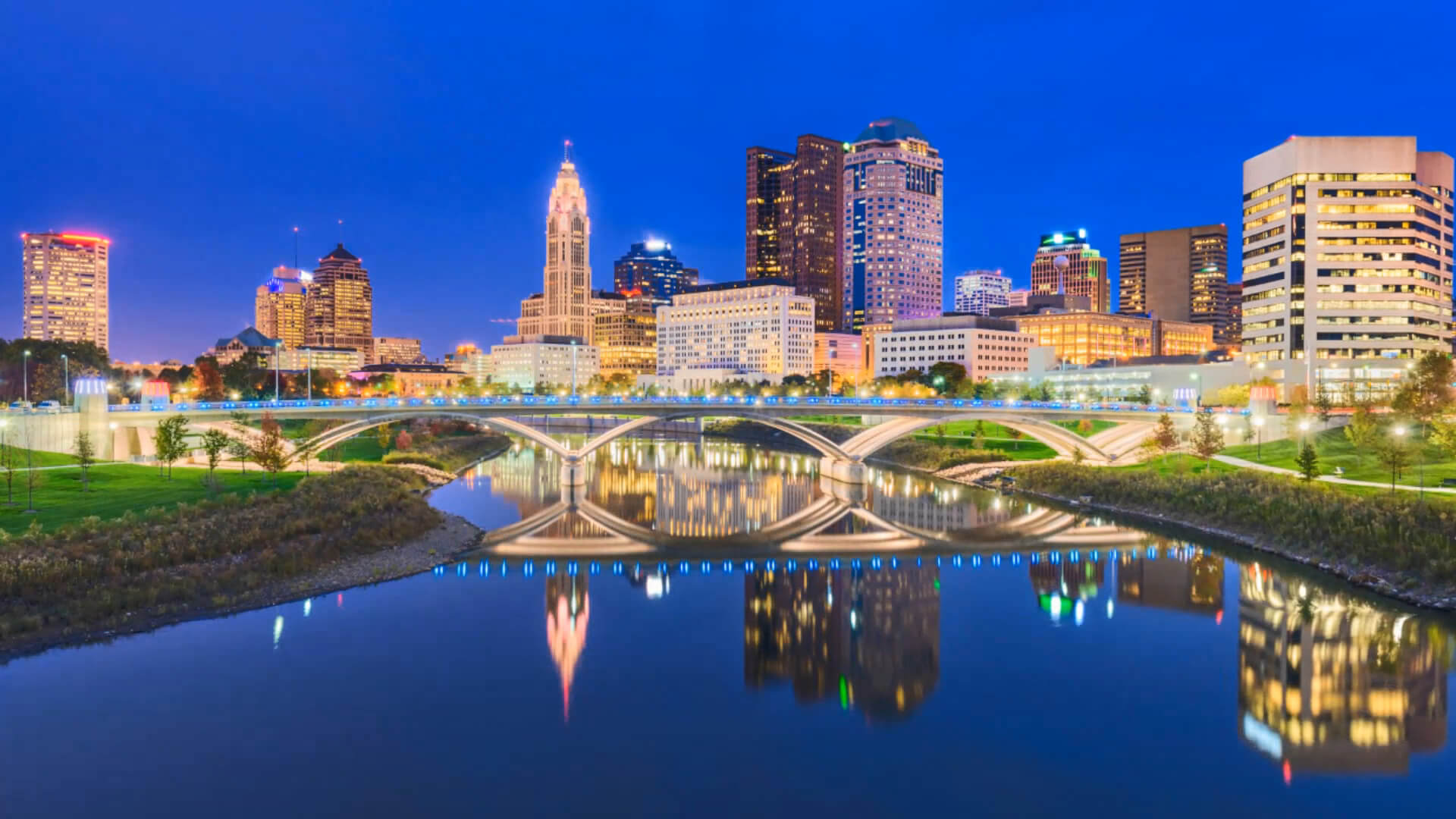 Columbus Ohio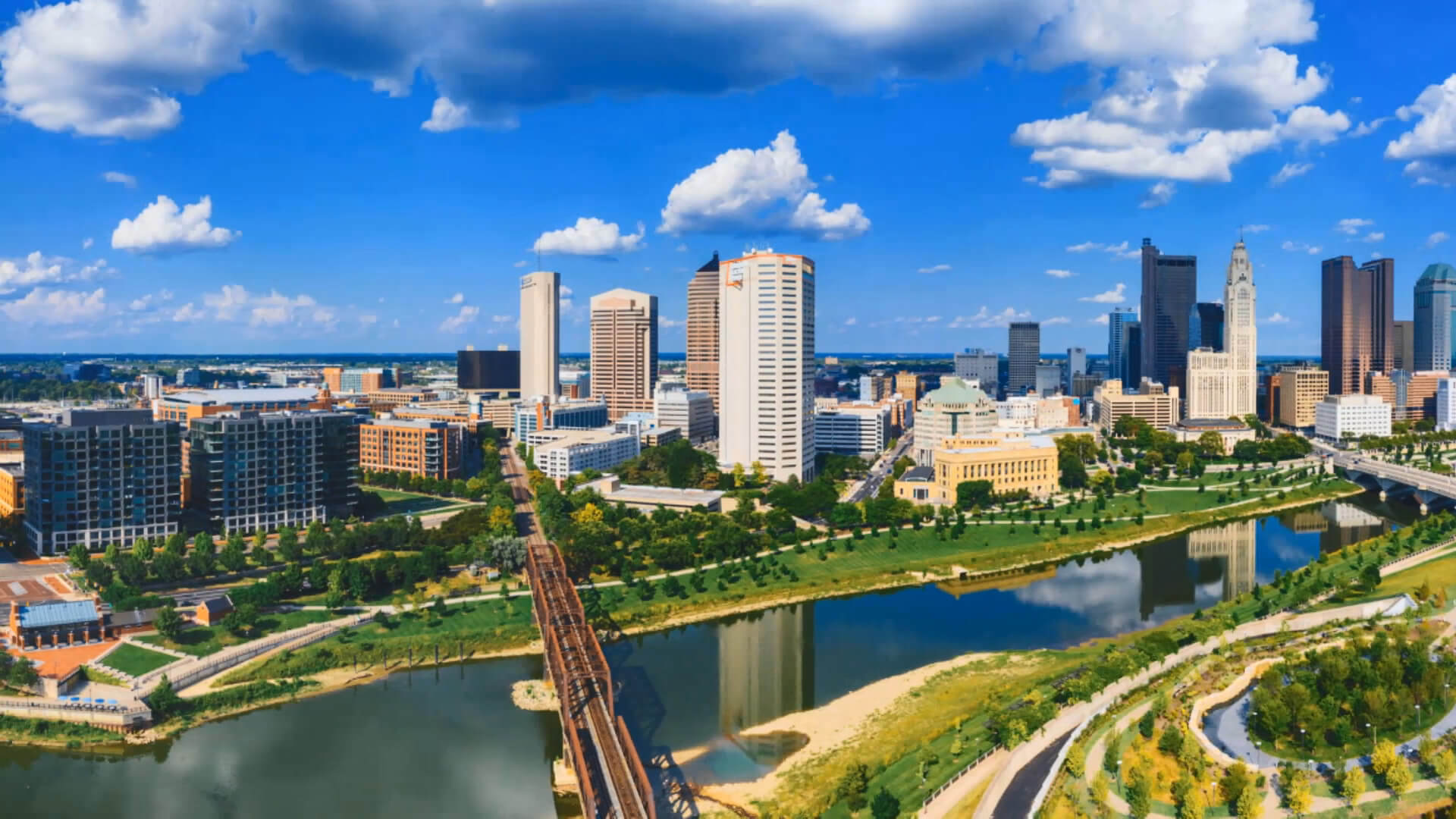 Columbus Downtown Map
Columbus Map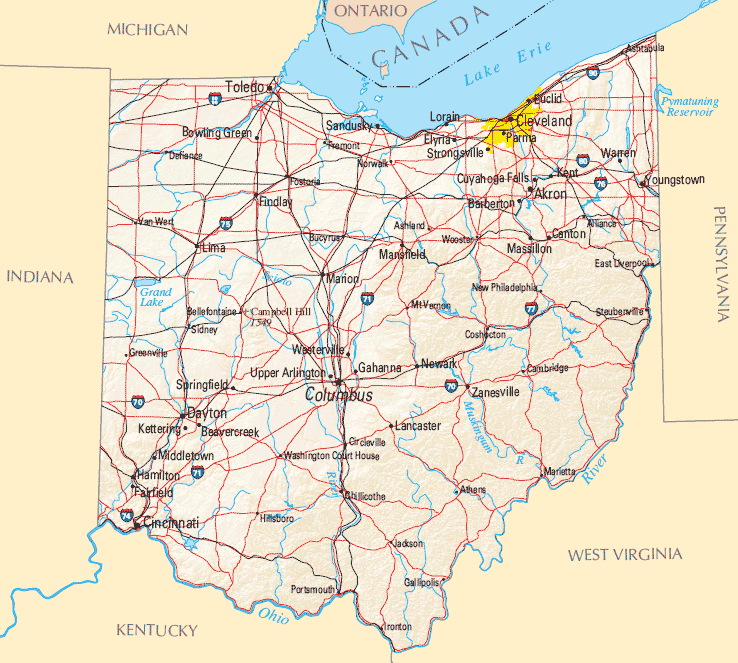 Columbus Map Ohio US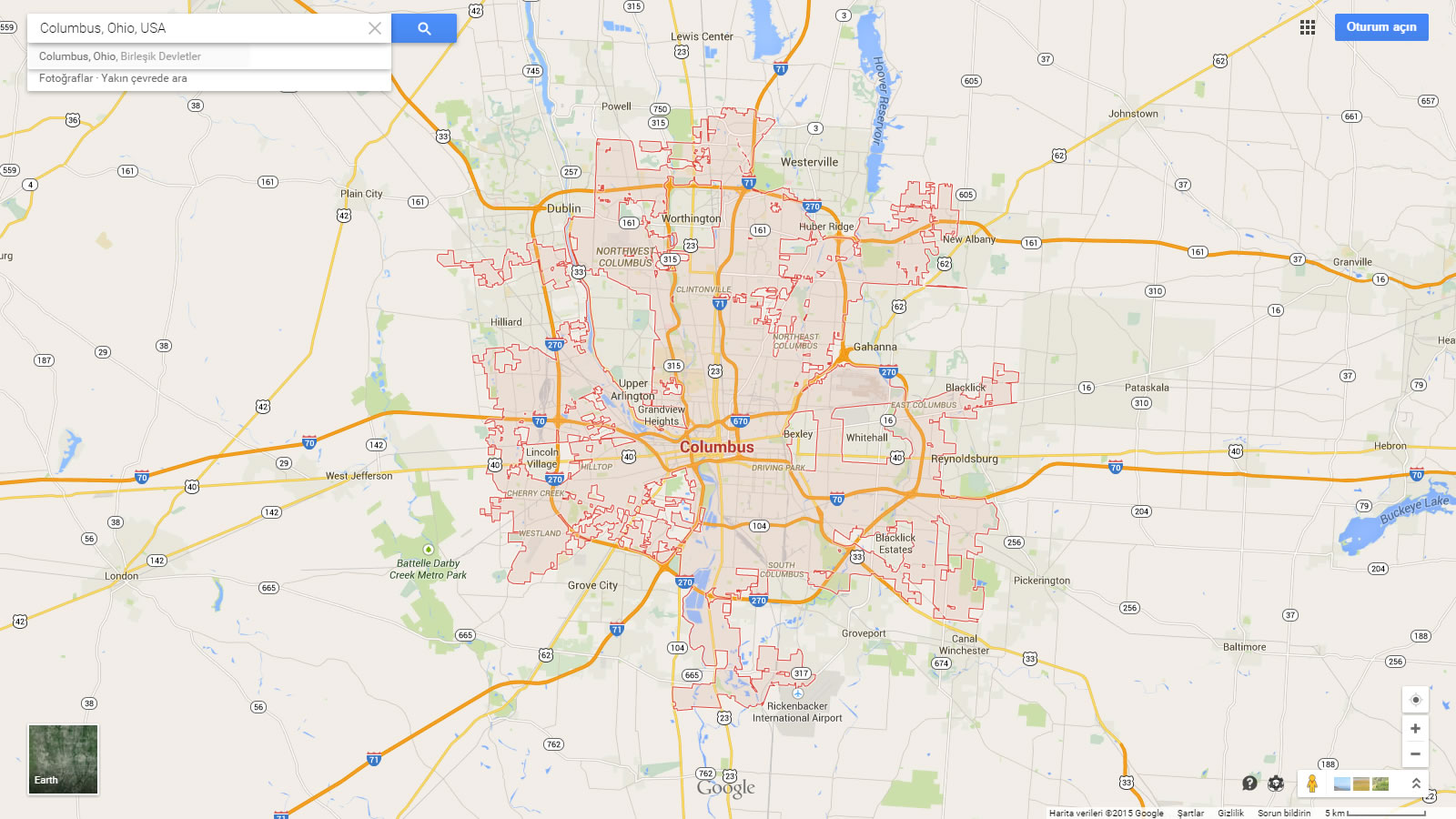 Columbus Map Ohio US satellite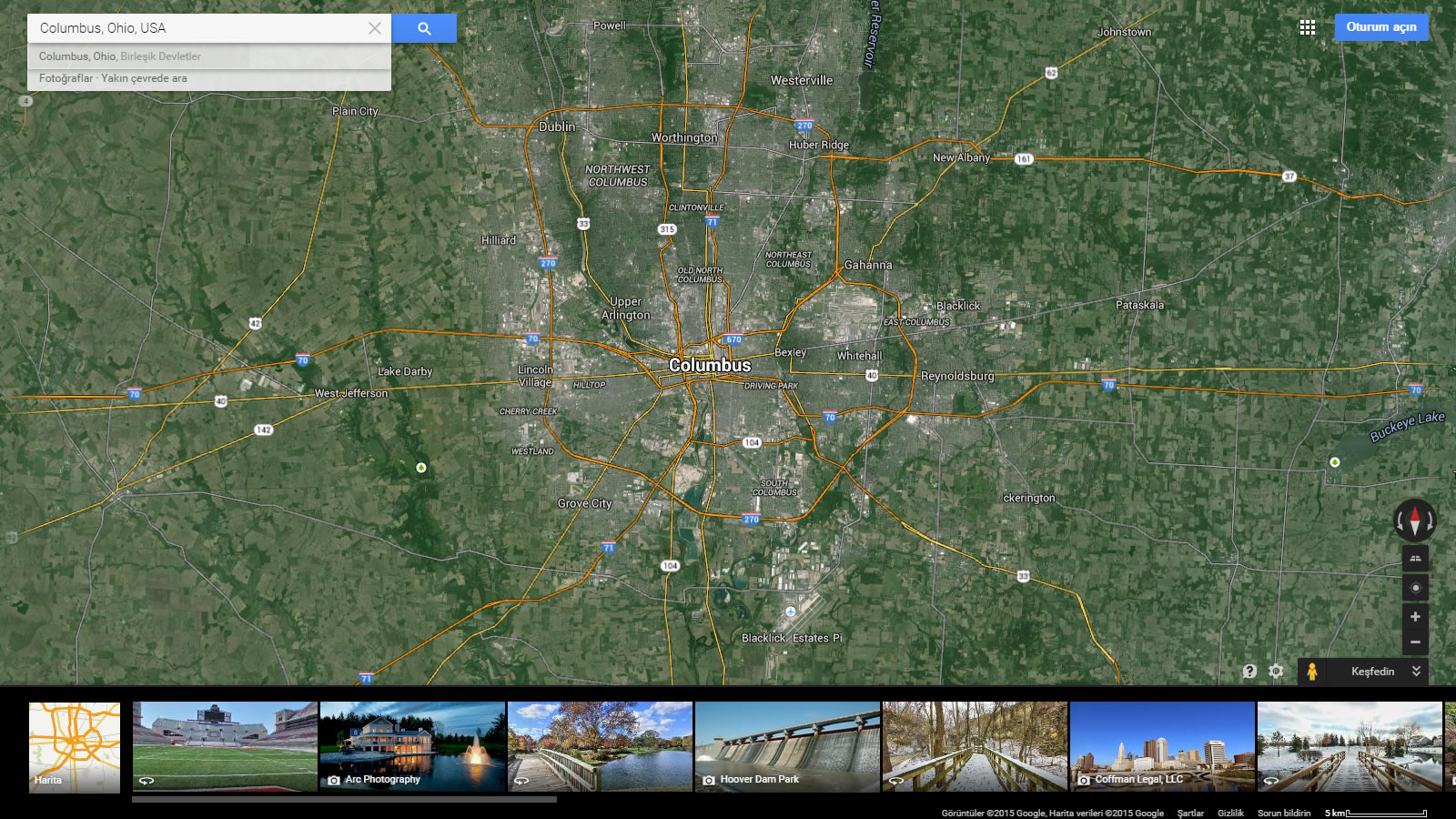 Columbus Ohio Map USA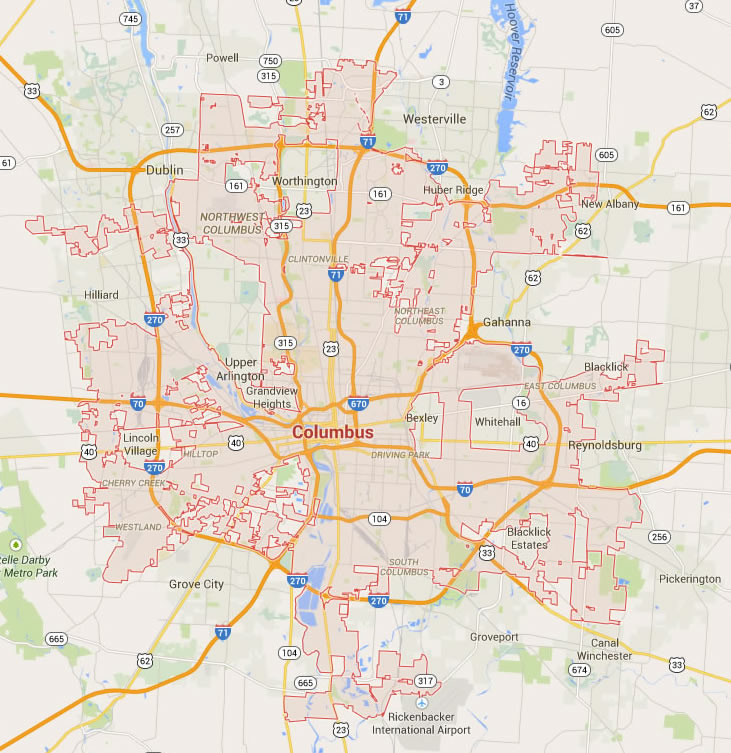 Related Links